Supply of These 2 Grocery Items Is Dwindling, Reports Say
Meanwhile, the federal government is investigating supply chain disruptions.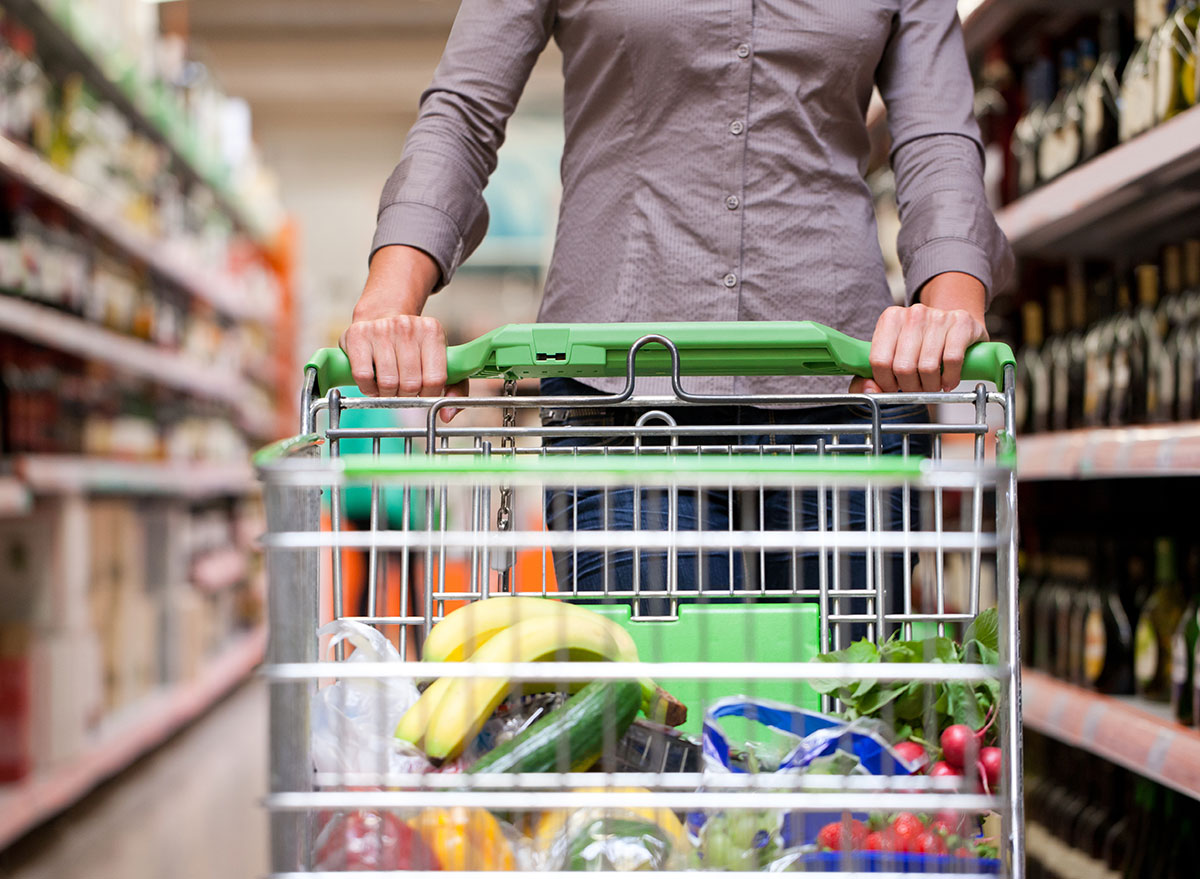 Leaders of top supermarket chains met with the White House this week to address food shortages head-on. Ongoing issues with the supply chain are also causing delays, price increases, purchase limits, and more problems for grocery shoppers nationwide.
At the same time, reports indicate that the supply of two grocery staples is dwindling. Here's everything you need to know about the potential impact on your kitchen pantry.
Related: This Low-Cost Grocery Chain Is Raising Its Prices
The supply of maple syrup is dwindling in some regions.
In the U.S., Vermont is the top producer of pure maple syrup. In Canada, reserves of this pantry staple number in the millions of pounds. To ensure your pancakes and waffles stay covered, the Quebec Maple Syrup Producers are dipping into their stockpile for the first time in three years, according to Bloomberg.
In fact, to get consumers out of an otherwise sticky situation, the group is draining its arsenal of the most maple syrup since 2008. To put things into perspective, the amount of syrup produced this year was about 24% less than last year.
Why was less maple syrup produced this year?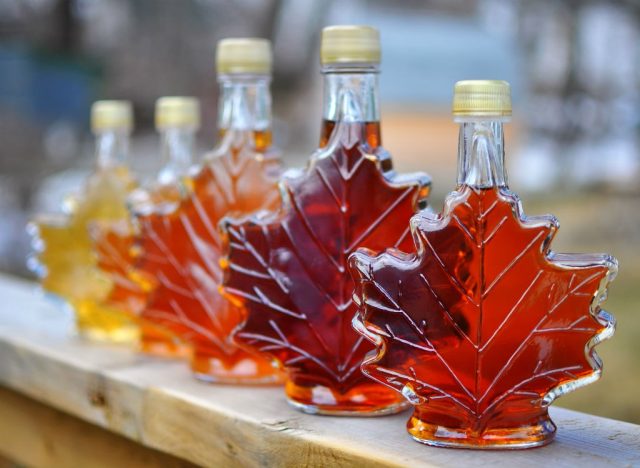 While the COVID-19 pandemic is affecting the supply chain, Quebec, which produces the most maple syrup in the world, was impacted by a warmer spring. According to the Quebec Maple Syrup Producers, the pandemic actually helped the situation since more people began cooking at home and using local products. If you head south, however, there's a different story.
Related: To get all of the latest grocery store news delivered right to your email inbox every day, sign up for our newsletter!
But what about the supply of maple syrup in the US?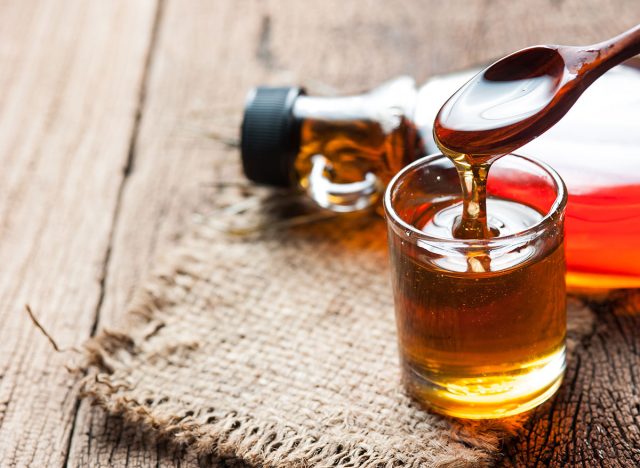 Though Canadian producers are tapping into reserves to make up for lower production, U.S. producers aren't feeling as much heat. Cory Ayotte, communications director for the Vermont Maple Sugar Makers' Association, told Eat This, Not That! that producers in the New England state aren't having an issue getting maple syrup to grocery shoppers.
"In Vermont and across the maple industry, production was low in 2021. When you couple that with high consumer demand, it makes sense why Canada is tapping into their strategic reserve," he says. "In Vermont, producers are not having an issue getting maple syrup to consumers, and they are looking forward to a great 2022 season."
If you head to another section of your local grocery store, however, you may encounter empty shelves . . .
The supply of fresh produce is also lagging.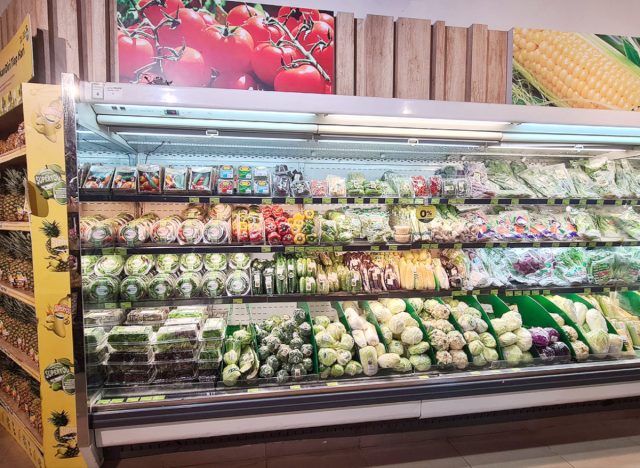 Supplies of fruits and vegetables in the produce section of supermarkets are also lagging, and several groups are calling for "urgent" government action.6254a4d1642c605c54bf1cab17d50f1e
"On behalf of North America's fresh produce industry, we are calling for urgent government action to address significant ongoing supply chain disruptions with impacts to our food systems, economies, and ultimately individuals and families across the continent and around the globe," organizations in the North American Produce Industry said in a joint statement released in November. "Almost two years since the start of the pandemic, substantial increases in costs and delays along the supply chain threaten our food security and the long-term economic viability of the North American fresh produce sector."
The statement blames port congestion for loss of product and creating food waste, as well as delays and exploding costs in container shipping; the cascading effects of inconsistent product delivery; continuing labour shortages across the supply chain; growing input shortages; and the stockpiling of product by consumers. Without action, the group said, the effects could be devastating.
"Simply put, without multilateral engagement to find solutions, these issues will create long lasting impacts to the detriment of all North American economies. These include: bankruptcies, legal disputes, industry consolidation, inflation, inaccessible food supplies, and many more," the organization added. "Time is against us, and the necessity of addressing these challenges now cannot be understated."
So far, there are no widespread reports of produce shortages; however, time will tell how things pan out.
President Joe Biden has met with several big-name grocery stores in the weeks since the statement was released. The Federal Trade Commission has also ordered nine companies to provide it with detailed information as it seeks to "shed light on the causes behind ongoing supply chain disruptions and how these disruptions are causing serious and ongoing hardships for consumers and harming competition in the U.S. economy."
The orders were sent to Amazon, Kraft Heinz, Kroger, Tyson Foods, and Walmart, among others. For more information on this investigation, click here.
For more on what's happening at the supermarket in your neighborhood, check out:
This Major Grocery Chain Is Putting Purchase Limits on Bacon and Other Popular Items
Amanda McDonald
Amanda has a master's degree in journalism from Northwestern University and a bachelor's degree in digital journalism from Loyola University Chicago.
Read more about Amanda