McDonald's CEO Says "It's Not Up to Me" to Make Menu Healthier
The chain won't be making a radical transition into better-for-you food.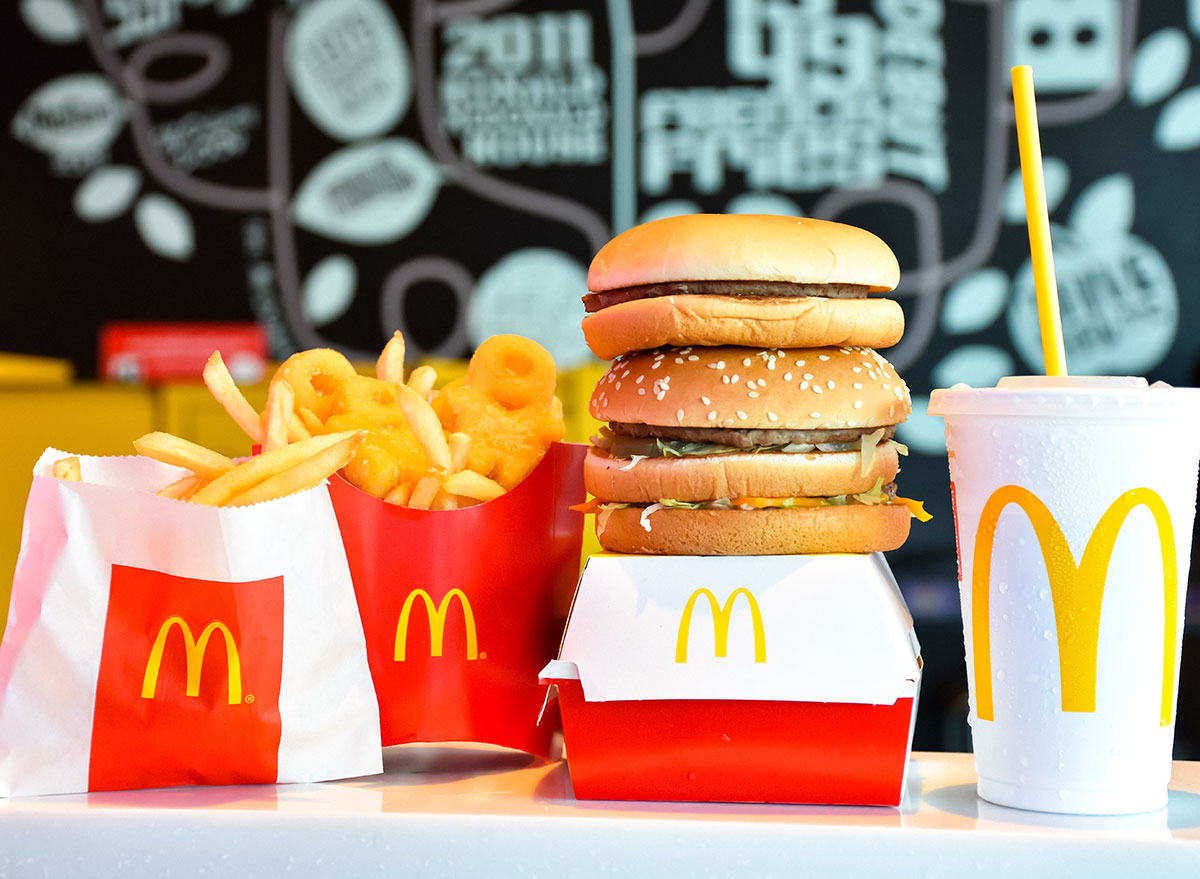 McDonald's is a brand that never tried to hide the "fast" in their fast food, or the fact that their product isn't exactly the healthiest option out there, even among quick-service chains. But even with the increased pressure from consumers on food companies to create their products in a more healthful, transparent way, McDonald's CEO Chris Kempczinski admits the chain isn't in the business of making healthy food.6254a4d1642c605c54bf1cab17d50f1e
"It's not up to me to make those choices," he said in a recent interview when asked about McDonald's unhealthy reputation, explaining the chain simply strives to provide people with the options they want, as opposed to the ones they (nutritionally) need.
Kempczinski revealed to The New York Times that his company's approach isn't one that will follow a radical transition into serving things people ought to be eating for their health. Rather, McDonald's operates on a demand-and-supply type of philosophy, one which has positioned the chain on the corporate pedestal it currently occupies.
"The way I approach the job today is: whatever the customer wants to buy," he said. "If they want to buy plant-based and they want to buy enough of it, I could make my whole menu plant-based. If they want to be able to buy a burger, we'll sell a burger."
Calling the chain's menu "Darwinian" (aka whatever sells massive volumes gets to stay on the menu), Kempczinski did concede that the chain is trying to offer some items that are healthier, and is prone to marketing those better-for-you options to their youngest customers.
"And we do try to do things, for example, particularly as it relates to marketing to kids, to promote healthier choices. We do try to nudge from a little behavioral economics standpoint to better-for-you choices," he said. "But ultimately we do leave it to the customer."
The CEO, who claims he eats at McDonald's five times a week, did say the chain is trying to go after one particular health trend that's been sweeping the nation: plant-based meats. The McPlant, McDonald's first plant-based burger created in partnership with Beyond Meat, is launching later this year. And that's just the beginning.
McDonald's seems committed to the plant-based route. Beyond Meat announced in February that it has signed a three-year global partnership deal with the fast-food chain, signaling their collaboration might span a whole line of plant-based fast-food items. Kempczinski promises that while plant-based proteins are currently more expensive to make than traditional proteins, the chain is working on making the prices of those products comparable to their traditional menu.
But the chain won't be going all plant-based any time soon, he adds. "These things have to be done also at the pace that a customer is willing to be nudged," he explains. "Just radically making these decisions and saying, 'Well, now these are your options. Take it or leave it,' is not how we as consumers are conditioned."
For more, check out:
McDonald's Just Had an International Data Breach—Here's How It May Affect You
And don't forget to sign up for our newsletter to get the latest restaurant news delivered straight to your inbox.
Mura Dominko
Mura is ETNT's Executive Editor, leading the coverage of America's favorite restaurant chains, grocery stores, and viral food moments.
Read more about Mura