Your Ultimate Meal Plan for Eating Healthier All Year
These easy and actionable tips and recipe ideas will make 2021 your most nourished year yet.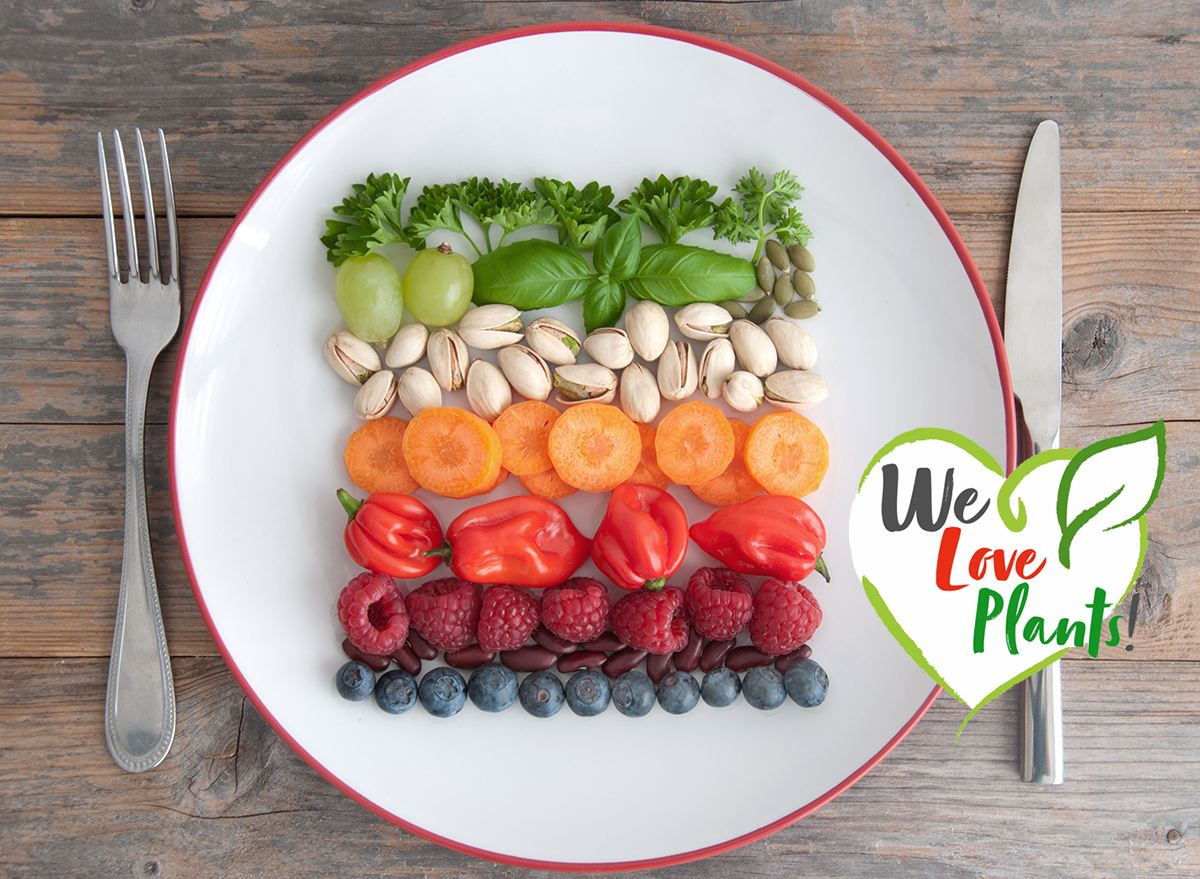 In partnership with Wonderful® Pistachios
The start of 2021 may be inspiring you to clean up your diet to make it healthier, more nutritious, and less processed, which is a fantastic goal. But, as we all know, it can be hard to adjust to new eating habits—especially if they require you to ditch the very foods you used to love. So, here's how to make it easy: Simply vow to eat more plants!
Loads of research has shown that adding fruits, vegetables, grains, and nuts into your daily diet is one of the best ways to eat healthier. Why? It's the easiest way to consume all of the important vitamins, minerals, and fiber your body needs, and, at the same time, reduce your intake of all the added preservatives, sugars, and oils that come in processed foods like chips, candy, soda, fast food, and other mass-produced items. Consumption of unhealthy levels of fat and sugar can cause a slew of unwanted side effects, such as potential weight gain and other serious health concerns. The list of upsides of eating more plants truly seems endless.
Here are some easy and actionable ways to start eating more plants at every meal, which will result in you having a much healthier diet throughout the rest of the year.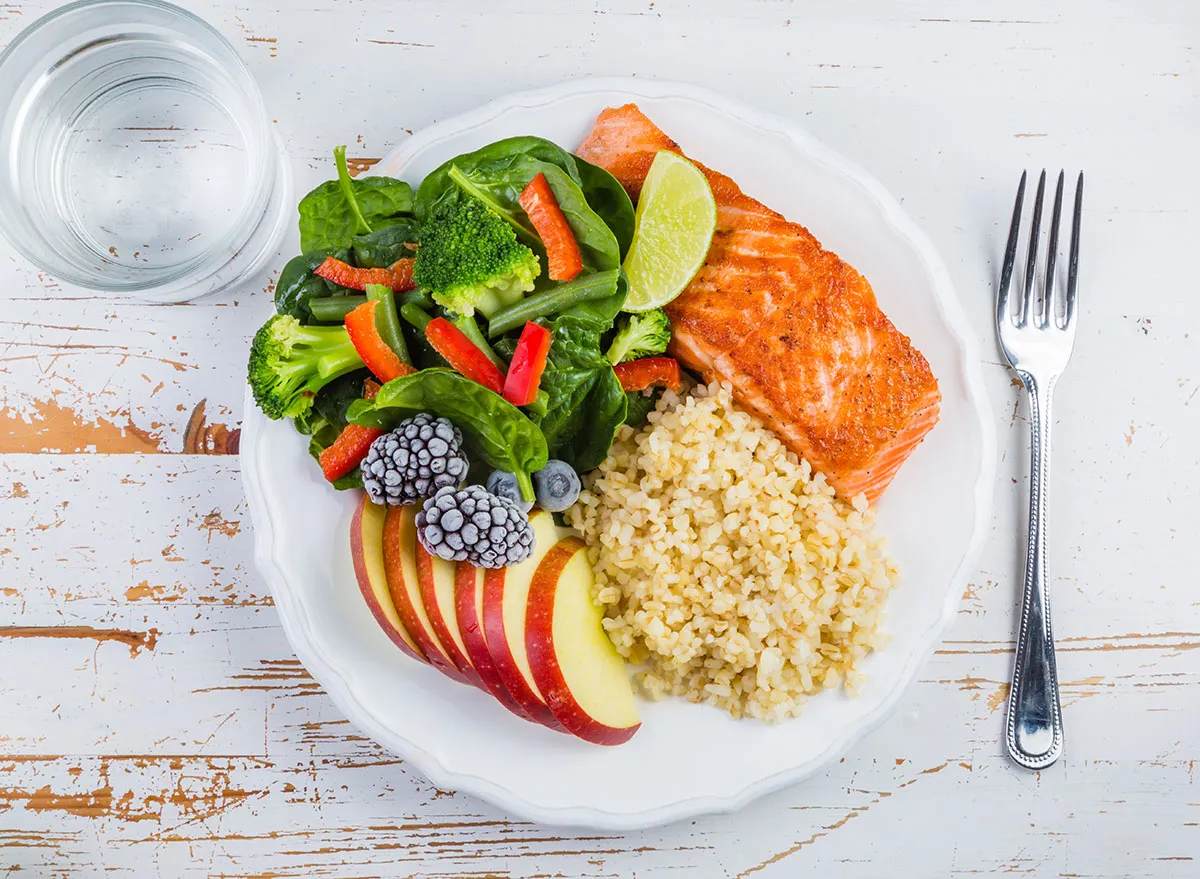 The first way to start eating more plants is to incorporate one portion of them into each of your meals. Just jot down this list of one-serving portions of veggies and other plant-based foods to add to your breakfast, lunch, and dinner plate:
-1 cup leafy vegetables
-1/2 cup fresh, frozen, or canned vegetables
-1/2 cup vegetable juice
-6 baby carrots
-1/2 of a bell pepper
-5-8 broccoli or cauliflower florets
-1 small ear of corn
-1/2 of a medium-sized potato
-1 handful of Wonderful Pistachios (49 nuts)
When it comes to fruit, the right serving size is pretty convenient to remember: An apple (that's about the size of your fist) a day, and you're on your way! If you're not an apple fan, opt for one small banana, half of a medium mango, four large strawberries, 16 grapes, or half of a medium avocado every day.
Pair these veggies and fruits with no more than nine servings of meat a week, each of which should be about the size of a bar of soap. By filling your plate up at every meal with plants first, followed by a smaller meat portion (or none at all), you'll be eating a more plant-based diet every day.
Start every day the plant-powered way.
Okay, let's get more specific about breakfast, which is a crucial meal that many people fail to get right. By eating whole foods earlier in the day, you'll be closer to hitting those recommend serving sizes of plants we just talked about. Here are a few ways to do so:
-Add spinach, mushrooms, tomatoes, and other veggies to your scrambled eggs
-Add a serving of Wonderful Pistachios, which have healthy fats, amino acids, fiber, and plant-based protein, to a fruit and yogurt bowl, or sprinkle some on top of toast
-Add your favorite fruits and plant-based milk to your blender, then mix together for a smoothie
See? Getting your plants in at breakfast is a lot easier than you may have previously thought—and kudos to you if you're already making your morning meals this way.
Use plant-based foods for more flavor and texture.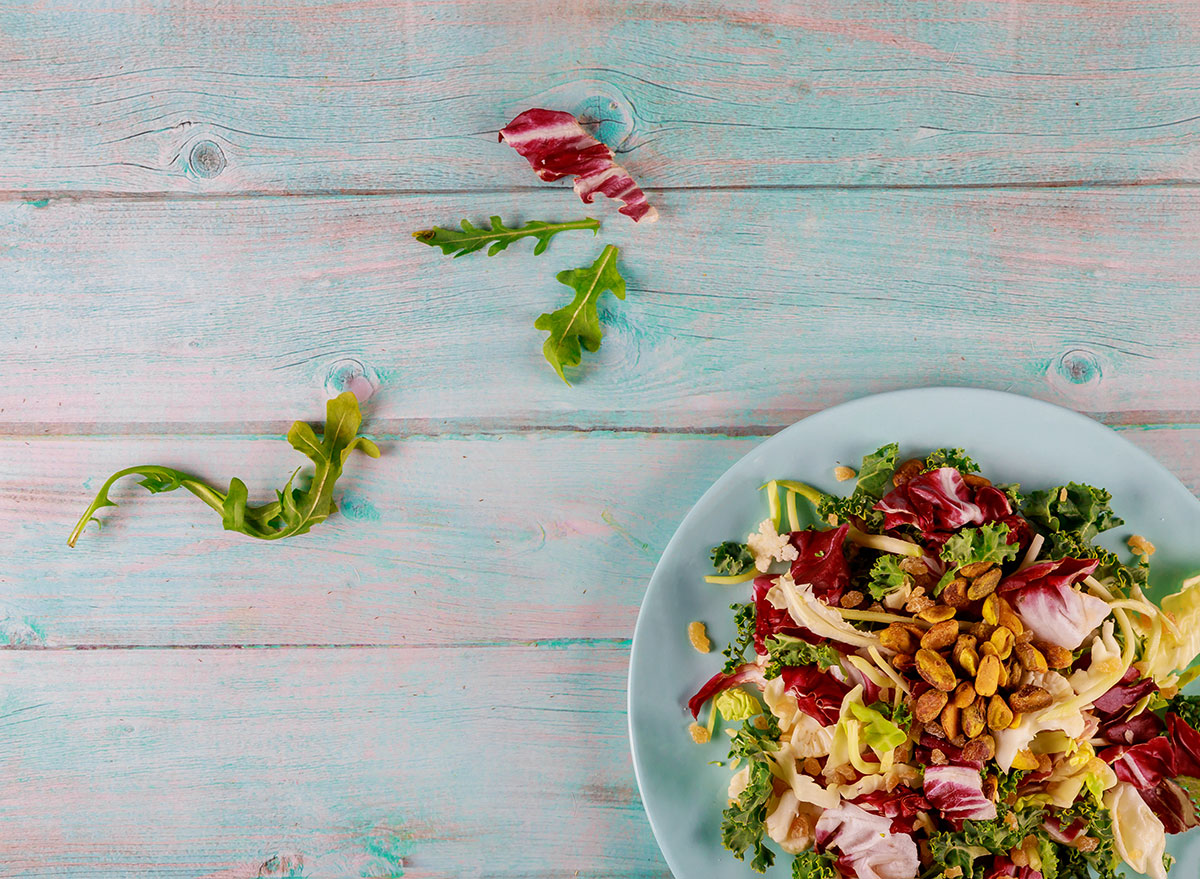 Plant-based foods offer a ton of unique flavors and textures that really jazz up an otherwise boring dish or recipe. For instance, if you love a good crunch, you can make a salad with beans, quinoa, avocado, fresh greens, and your favorite dressing, then top it with a handful of nuts, like Wonderful Pistachios No Shells.6254a4d1642c605c54bf1cab17d50f1e
Or, you can chop up pistachios and add them to ground meat or homemade trail mix. The plant-powered nuts can also give sauces, like pesto, a smooth, nutty flavor that can be used on pasta or roasted veggies. The burst of protein and fiber you'll get are added bonuses.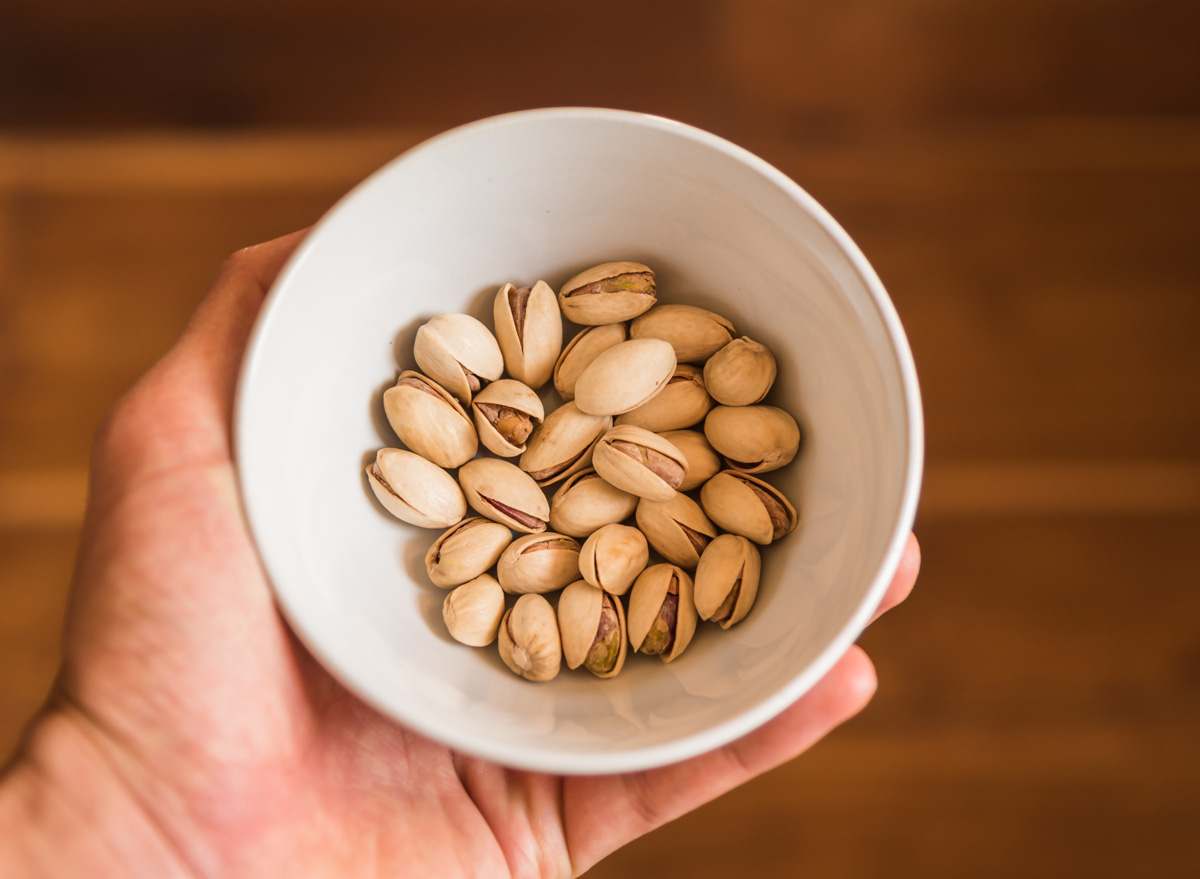 When you're hungry in-between meals, it's too easy to munch on chips, crackers, or sweets. But these lack nutritional value, and it's likely you're consuming more than the recommended serving size.
If you're craving something salty and crunchy, Wonderful Pistachios Roasted & Salted No Shells is a great option to have on hand to snack on. One serving, or about 49 nuts, equals 160 calories and has no added sugar or cholesterol. Best of all, you'll get 6 grams of complete protein, 3 grams of fiber, and better-for-you unsaturated fats for a combination that may keep you fuller longer.
Plan your plate around plants.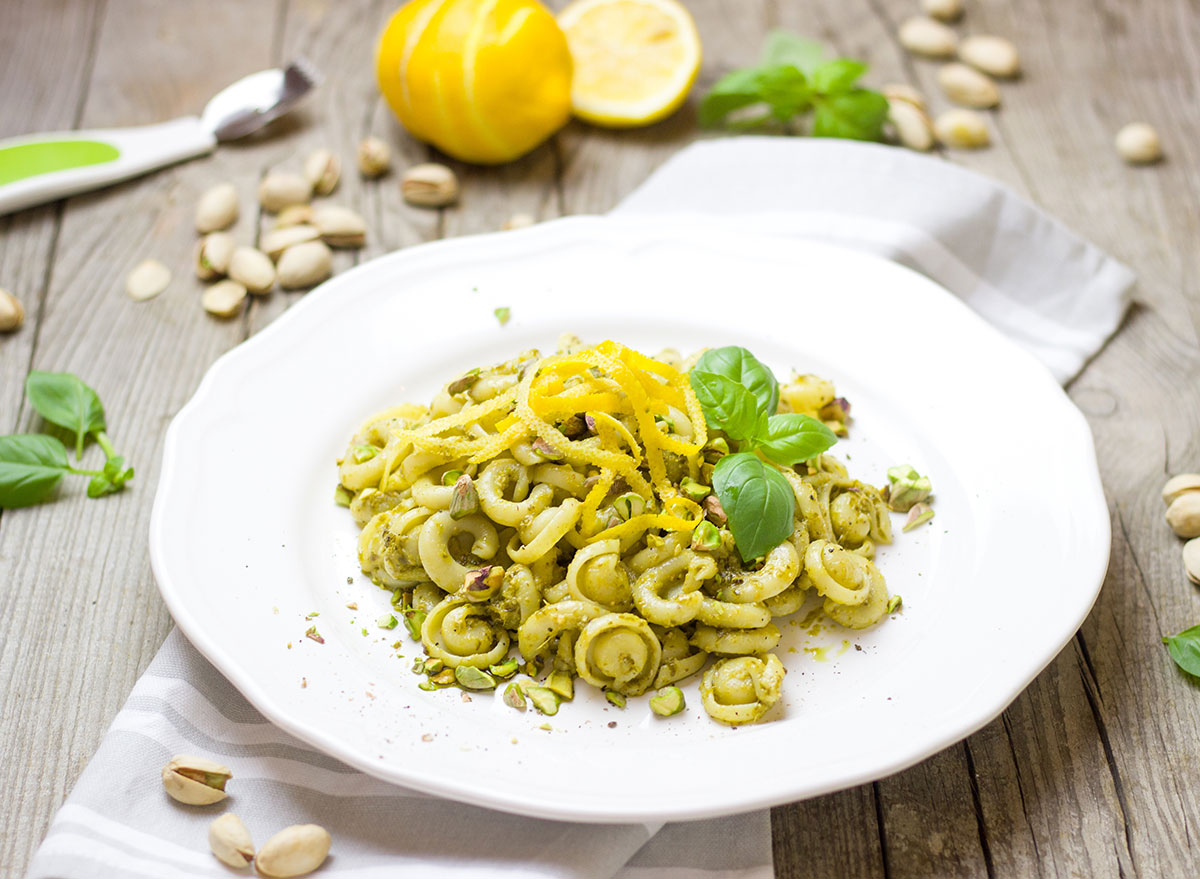 "Be bold about putting plants at the center of your plate," says Maggie Moon, MS, RD, senior nutrition director for Wonderful Pistachios. "Be unapologetic about enjoying healthy, crave-worthy plant-based dishes. Practice the protein flip and make most of your plate plants, and if you enjoy animal foods, treat them like sides or garnishes (this will typically bring your grocery bill down, too); it's the best of both worlds and you're still eating mostly plants."
Need some meal inspo? Try making your plate as colorful as possible and incorporate spices for added flavor.
"Slender roasted rainbow carrots, tossed with warm spices like cumin, curry, or ras el hanout, garnished with freshly torn mint and roughly chopped pistachios is a delightful marriage of flavors and textures, not to mention antioxidants, plant protein, and a serving of veggies," Moon recommends. "Fill your plate with the roasted carrots, add a scoop of sautéed cumin-spiced chickpeas, and drizzle a pistachio pesto or plant-based yogurt dressing over it all for a balanced meal."
Amanda McDonald
Amanda has a master's degree in journalism from Northwestern University and a bachelor's degree in digital journalism from Loyola University Chicago.
Read more about Amanda