This Is the #1 Most Popular Wine Brand in America, Says New Data
This famous name produces the most beloved wine in the country.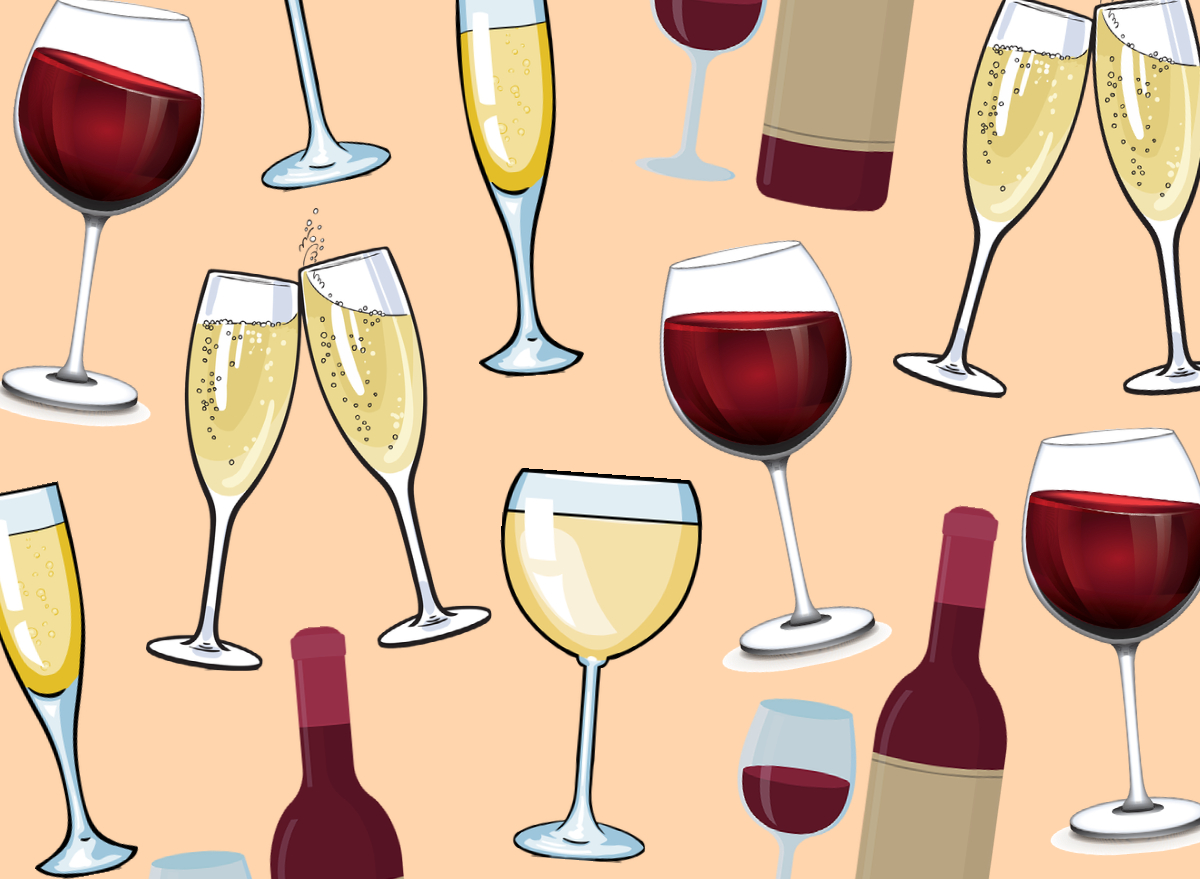 Wine is entrenched in American culture, but it wasn't always that way. In fact, according to PBS, early attempts at making it catch on in the country often failed. It took the Gold Rush and attempts at making wine in California that began serious, commercial wine production. Prohibition, of course, put a quick end to these early attempts.
In the late 1970s, increasing production of world-class wine in California got the world looking at the country as a serious producer, but it took a report on the health benefits of wine to skyrocket the sales of wine in the 1990s. Today, the U.S. is the fourth largest wine producer in the world and the #1 consumer of wine, according to Statista. Quite a turnaround!
But, what are we drinking? YouGov.com has a running rating system that ranks how popular beverages are over time. According to their data, these are the top 10 most popular wine brands in America right now. Did your favorite make this list? And next, check out The #1 Best Juice to Drink Every Day, Says Science.
This family-owned winery was founded in Sonoma County, California in 1982. Kendall Jackson produces a variety of reasonably-priced red, white, rose, and dessert wines. Their many different chardonnays are particularly good and a great example of oaky Cali chardonnays. In fact, according to the Kendall Jackson site, the Vintner's Reserve Chardonnay has been the #1 bestselling Chardonnay in America since 1992.
Robert Mondavi Private Selection
Though the name Robert Mondavi isn't the most popular on this list, you'd be hard-pressed to locate anyone who drinks wine that doesn't know it. Robert Mondavi is the third most recognizable name in the U.S. wine business, according to the YouGov data.
Robert Mondavi Private Selection refers to the company's spirit barrel-aged wines and private selection wines that are produced on California's Central Coast. This division of Robert Mondavi was founded in 1994 to make wines expressing the unique characteristics of Central Coast grapes. Many of these affordable wines range from $10 to $17.
Cupcake Vineyards is found along California's Central Coast and was founded in 2008. These are casual wines for everyday consumption and they range in price from $10-$14. The company is based in California but it works with growers worldwide to create wines that express regional characteristics, for example, their pinot grigio and prosecco are made with Italian grapes, says Head Winemaker Jessica Tomei.
Woodbridge by Robert Mondavi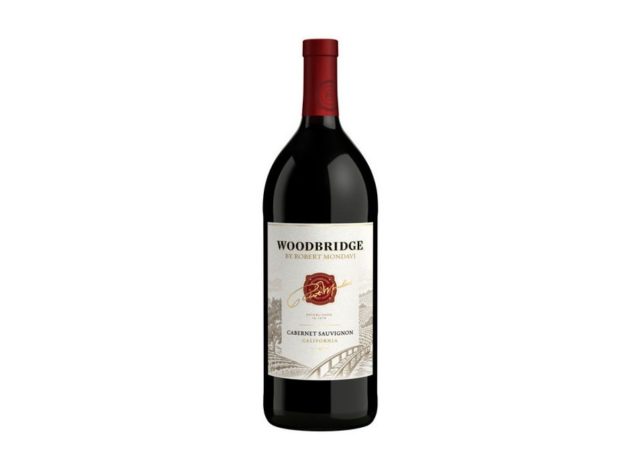 The purpose of Robert Mondavi's value brand, Woodbridge, was "to make quality wines accessible to wine lovers across the world to enjoy as part of daily life." A standard bottle of these wines rarely exceeds $7.
Robert Mondavi's flagship winery was established in 1966 in Napa—one of the first major wineries to be built after the repeal of Prohibition. His plan was to make wines that could compete with the more well-known European brands. The wines begin at around $35 and go up from there.
Sutter Home wines are not the most popular in the country, but they are the most well-known, according to YouGov stats. They've also been around for a long time.
According to the Sutter Home website, the original winery was founded in 1890 and then closed during Prohibition, until new owners, the Trinchero family, reopened it in the late 1940s. Wine Spectator eventually gave Bob Trinchero a distinguished service award for "having introduced more Americans to wine on the table than anyone in history."
Sutter Home also claims to have created the original White Zinfandel, which was actually a happy accident. A problem with fermentation left the wine with a light pink color and excess residual sugar, usually a negative. The accidental wine was a smash hit, however, and it is still made today.
RELATED: The Most Popular Wine in Every State6254a4d1642c605c54bf1cab17d50f1e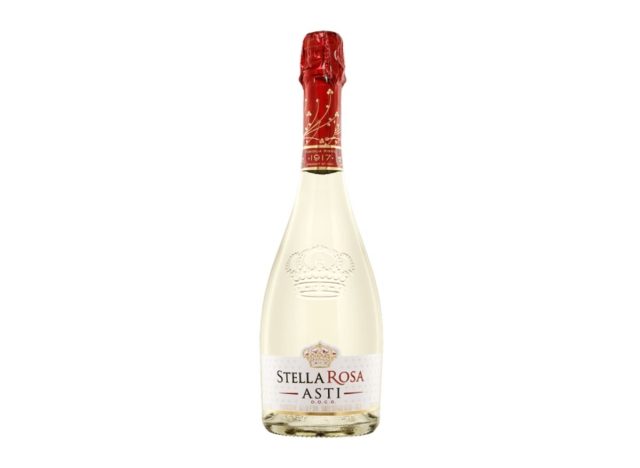 Stella Rosa is the leading producer and importer of semi-sweet, semi-sparkling wines. The Riboli family, which has been making, importing, and selling wine for over a century, sources the grapes from Asti in the Piedmont region of Italy. Much of the wine is sold direct from their winery in Los Angeles. The first wine they produced was a Moscato D'Asti but the company now produces over 20 flavors of their semi-sweet wines. These wines are lower in alcohol than traditional wines at 5.5% ABV.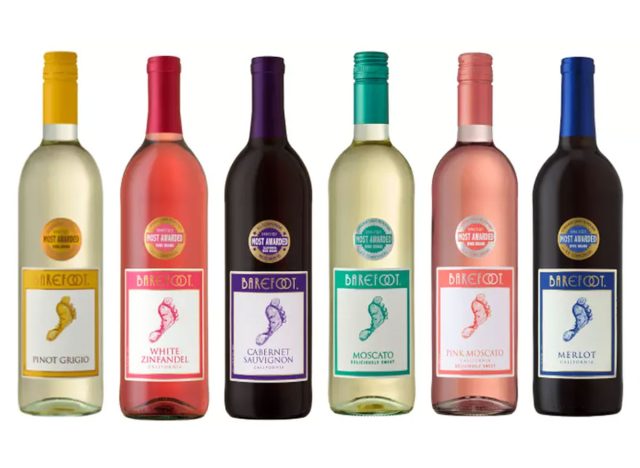 The very first bottle of Barefoot was created in a garage in Modesto, California in 1965, and the name was in reference to the old-school practice of crushing wine grapes barefoot in barrels. In 1986, two entrepreneurs revitalized the brand and marketed the approachable wines with the iconic barefoot logo. They later sold the company to wine giant E&J Gallo.
Today, Barefoot Cellars is the most awarded California wine brand under $15. Check out Mashed's ranking of every Barefoot wine to see how your favorite fared.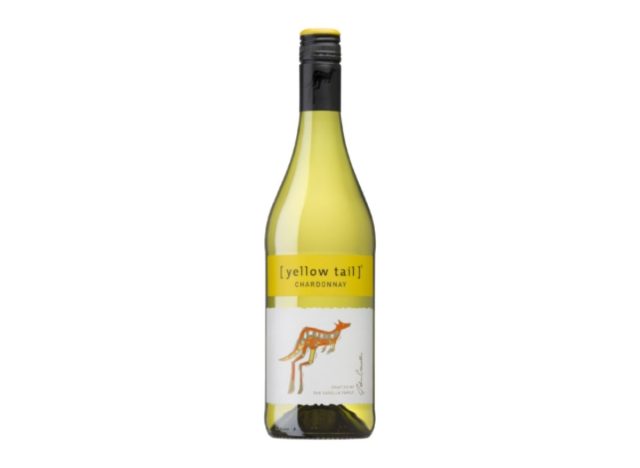 Yellow Tail is an Australian wine company that strove to make wine accessible and fun, like so many of the other names on this list. In 1957, founders Filippo and Maria Casella emigrated from Sicily and began making wine at Casella vineyards. Yellow Tail was born in 2001 when John Casella noted the need for affordable, quality wine and began exporting his wine across the world. Fun fact: The logo of the wine is not a kangaroo, it is in fact a yellow-footed rock wallaby.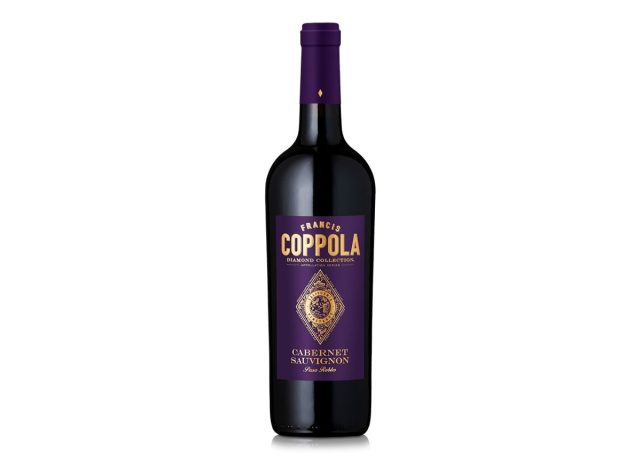 Francis Ford Coppola is an award-winning producer and director, perhaps most famous for The Godfather franchise. He is also a central figure in the wine world. Francis Ford Coppola is the #1 most popular winery and the second most recognizable wine name in the U.S. According to VinePair, the company makes over 80 varieties of wine ranging in price from $8 to $120. There are two main wineries to visit in Geyserville, California that value fun and film as much as great wine.
If you're ready for a wine-tasting road trip, check out The Best Winery in Every State.