Naomi Osaka Reveals the Exact Breakfast, Lunch, and Dinner She Eats to Stay Fit
The Olympian sticks to a regimented eating plan to fuel up for competitions—including a lucky breakfast.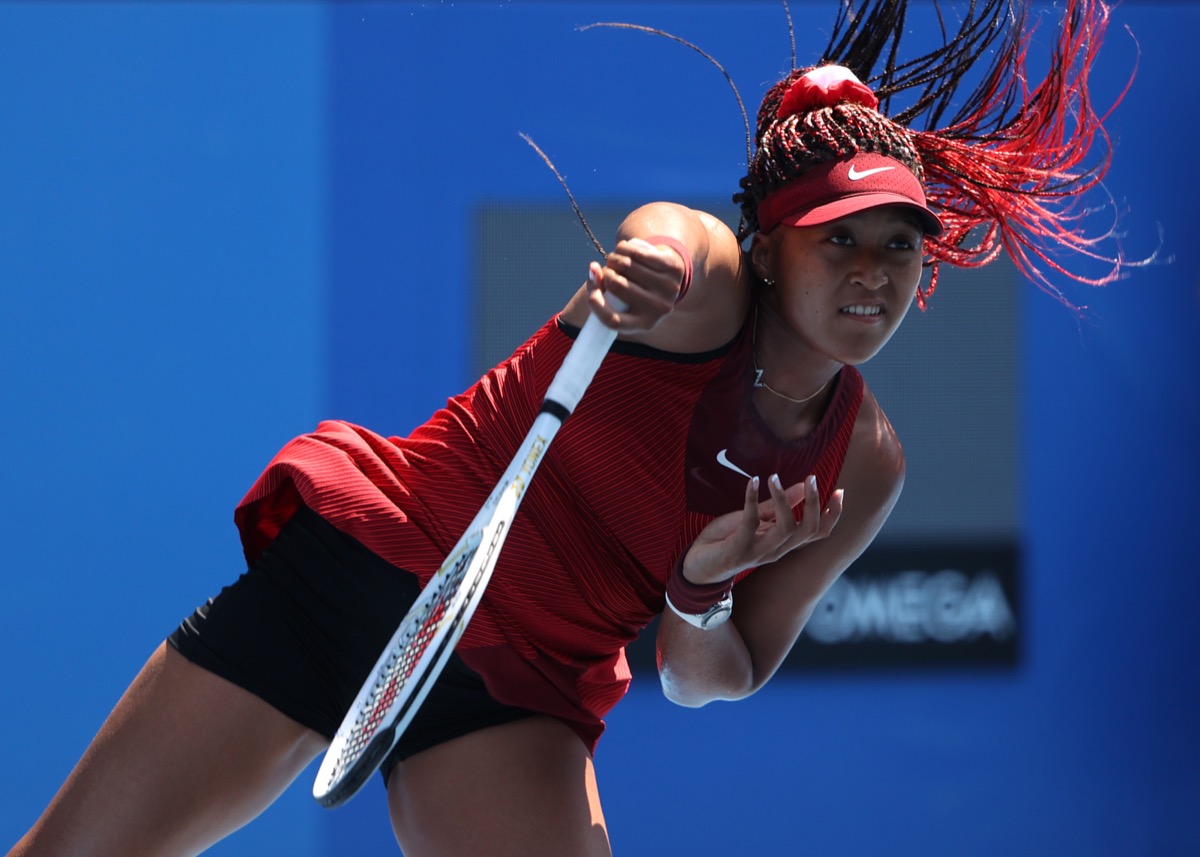 At just 23 years old, Naomi Osaka is one of the most decorated tennis players of all time, boasting four Grand Slam singles titles, seven WTA Tour titles, and the distinction of simultaneously being both the U.S. Open and Australian Open reigning champion.
Now competing for Japan as part of the 2020 Olympic team, it's not just Osaka's Olympic performance that has fans abuzz—they also want to know what fuels the tennis star's game. Read on to find out what Osaka eats to bring her A-game every time. (For more insight into how Olympians really fuel up for competition, This Is the Exact Breakfast, Lunch, and Dinner Gold Medalist Simone Biles Eats to Stay Fit.)
Naomi Osaka starts her day with a smoothie.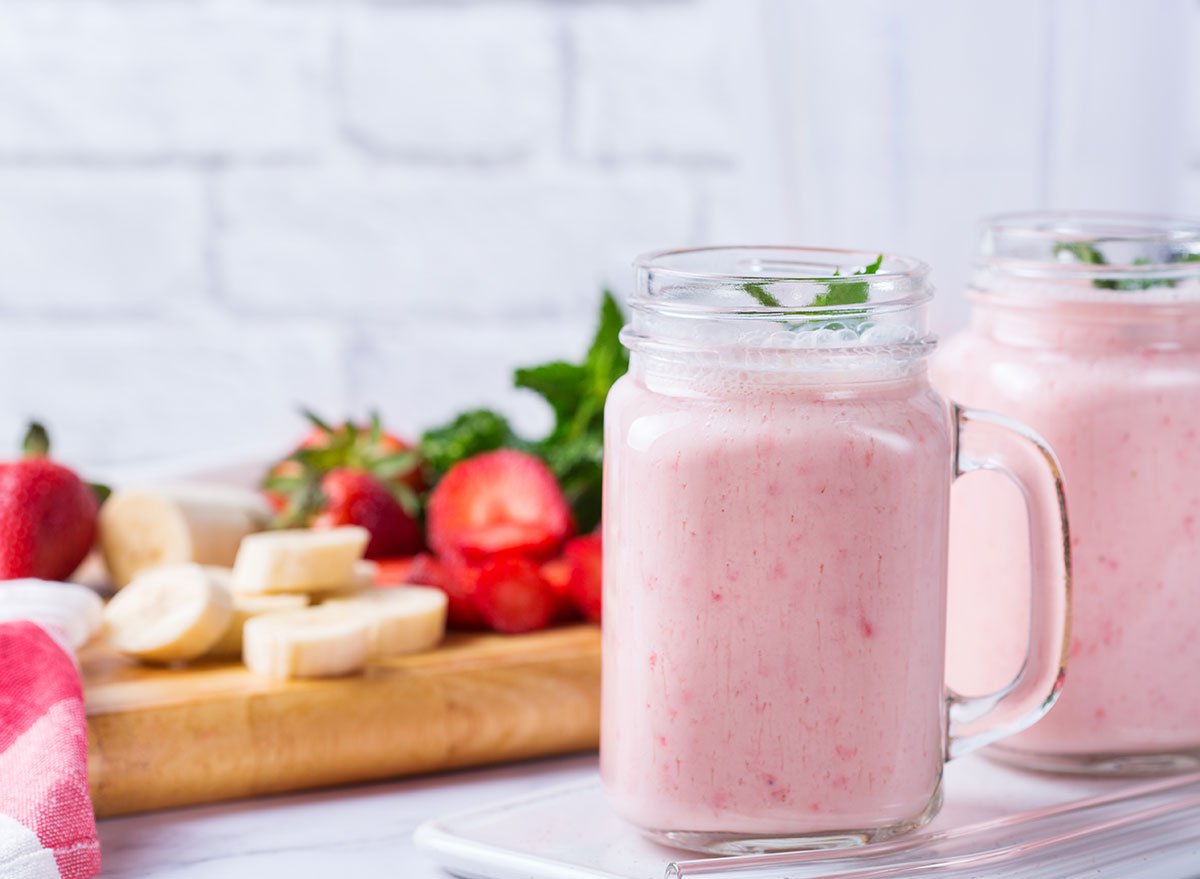 With a busy schedule like Osaka's, there isn't always a ton of time to cook breakfast in the morning. Instead, the athlete relies on smoothies to keep her full and focused for training.
"Typically, when I wake up in the morning, the first thing I do is drink a smoothie that my trainer Yutaka [Nakamura] makes me. It has kale, spinach, Coconut Bodyarmor Lyte . . . I feel like it has kiwi in it," Osaka told PureWow, noting that she typically follows this up with rye bread with smoked salmon and avocado.
However, Osaka admitted to Teen Vogue that she has something of a lucky breakfast which she relies on before competitions. "I've been eating the same breakfast for two weeks now, which is a salmon bagel. I ate that before my match," she told the publication prior to beating Serena Williams in the women's singles final match at the 2018 U.S. Open.
Related: To get the latest celebrity health and fitness news delivered to your inbox, sign up for our newsletter!
Naomi Osaka snacks on Japanese staples.
While Osaka says that she "[doesn't] snack that often," when she does, she relies on Japanese fare. Among her favorites? "If I snack during the day, maybe I eat an onigiri with umeboshi in it or mixed nuts," she told PureWow, adding that she also snacks on nuts after a workout at the gym.
Naomi Osaka loads up on carbs and protein at dinner.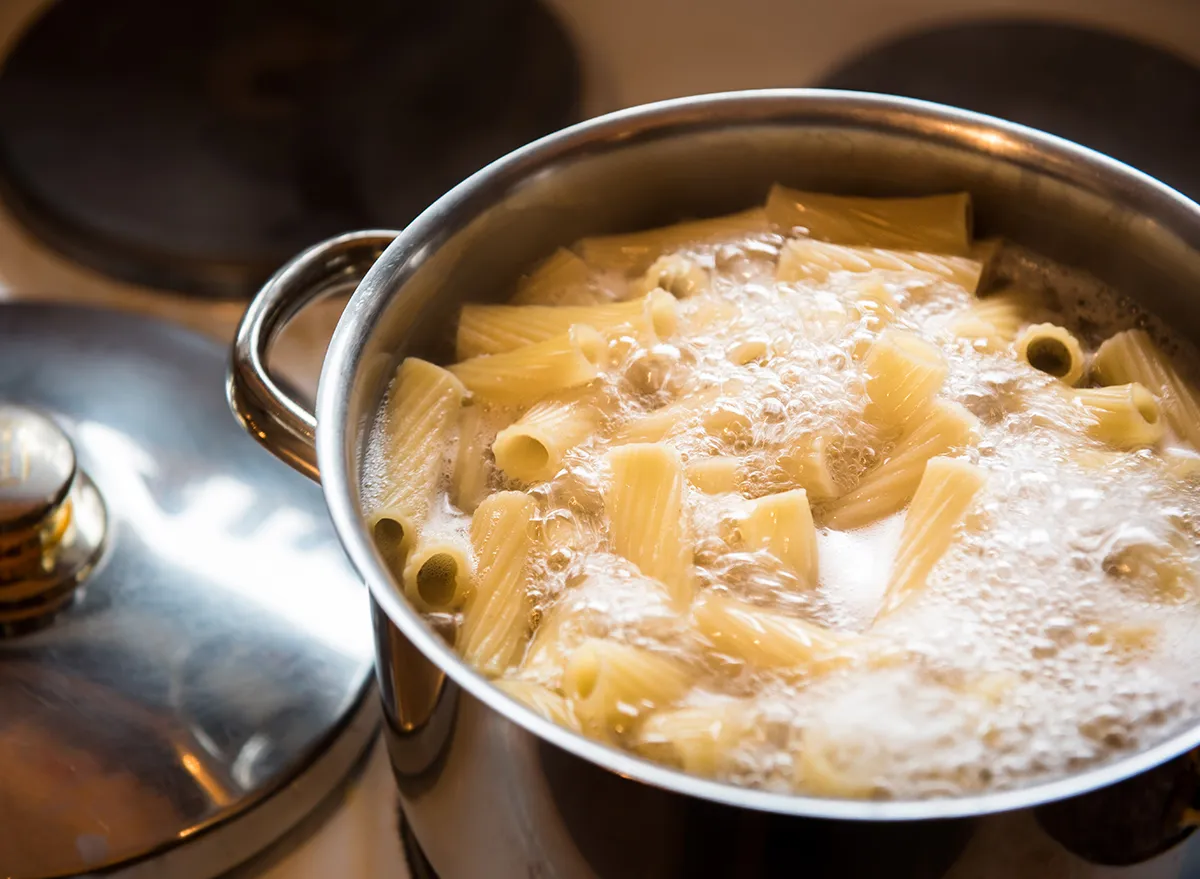 Despite having personal chefs and takeout available to her, Osaka says that her usual dinner is "not too complicated."6254a4d1642c605c54bf1cab17d50f1e
"My dinner is very, very important so I don't really miss that one that much," she explained to PureWow. "Before matches, I eat plain pasta with olives or chicken."
If you're looking for some healthier choices in the pasta aisle, check out the 30 Best & Worst Dry Pastas in America.
Naomi Osaka fuels up with boiled foods in the off-season.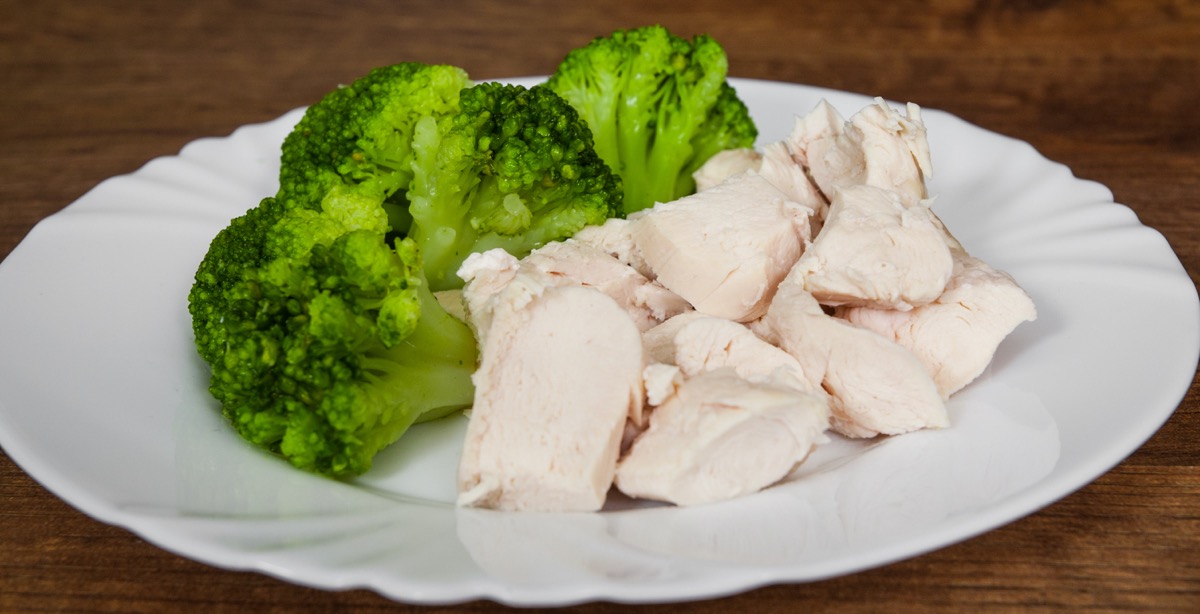 When she's not actively competing, Osaka significantly scales back on her carbohydrate intake.
"During the off-season, I was eating boiled foods," she told Teen Vogue. "I would boil chicken and broccoli, and no carbs."
Naomi Osaka allows for some indulgences when she's off the clock.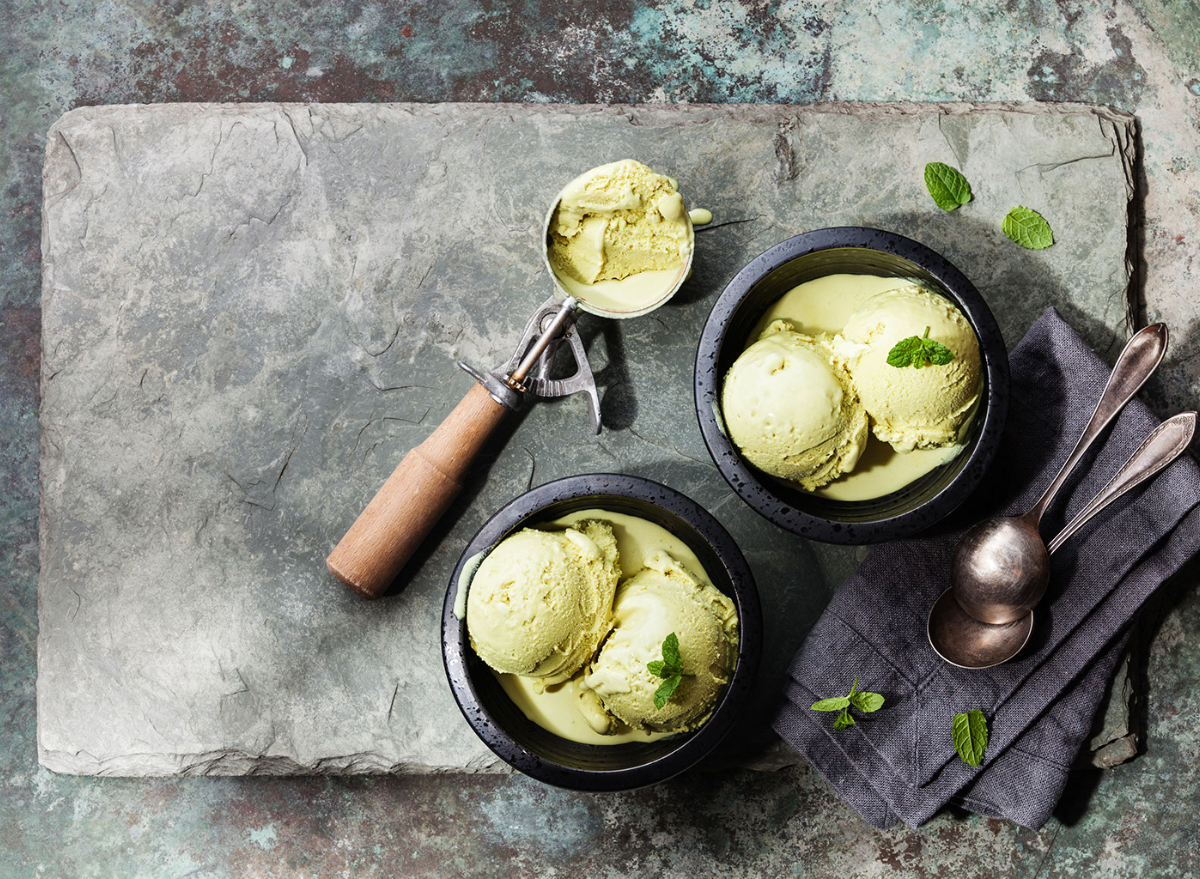 While Osaka maintains a regimented diet in order to stay in peak physical form, she does have a few vices that she's eager to indulge in when she's off the clock—namely ice cream.
"Only green tea ice cream," she told Teen Vogue. "I don't eat it when I'm training, but if I win a tournament, I would want to."
For more on your favorite Olympians' preferred fare, don't miss This Is the Exact Breakfast, Lunch, and Dinner Gold Medalist Caeleb Dressel Eats to Stay Fit.
Sarah Crow
Sarah Crow is a senior editor at Eat This, Not That!, where she focuses on celebrity news and health coverage.
Read more about Sarah