One Major Effect of Taking Apple Cider Vinegar Supplements, Expert Says
If you're not into the liquid, this is your next best option.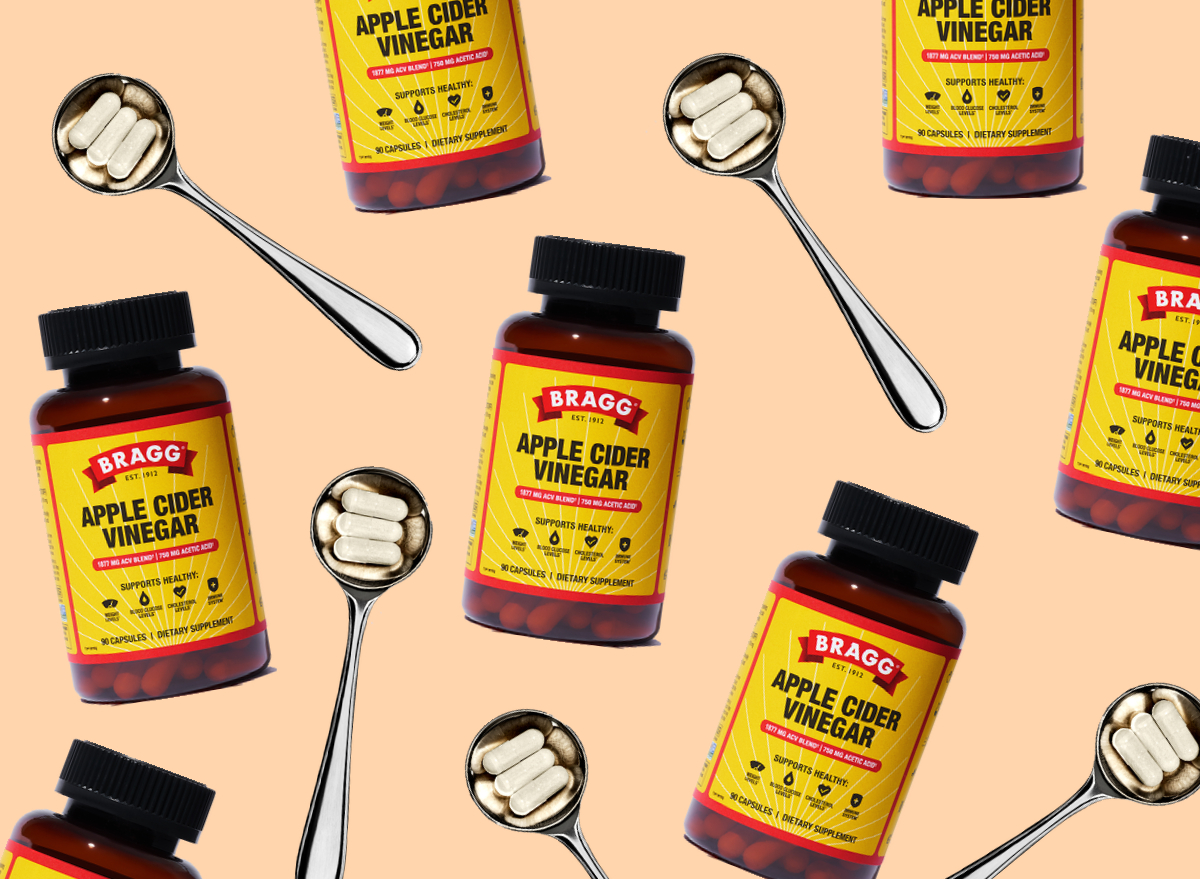 The brand that makes your go-to apple cider vinegar (ACV) now offers a dietary supplement, and Bragg's is the only product on the market that contains an efficacious dose of acetic acid.
Acetic acid is the active ingredient in ACV that's essential for reaping the liquid's health benefits, according to Edwin McDonald, MD, and member of Bragg's Scientific Advisory Board. In total, one serving of Bragg's supplement contains 750 milligrams of the stuff.
"While there are many benefits associated with apple cider vinegar, there are three clinically supported claims that can be achieved through the consumption of either 1 tablespoon liquid ACV or three ACV capsules from Bragg per day," McDonald tells Eat This, Not That!. "These include helping to control appetite and manage weight gain, maintaining healthy blood sugar levels, and maintaining healthy cholesterol levels."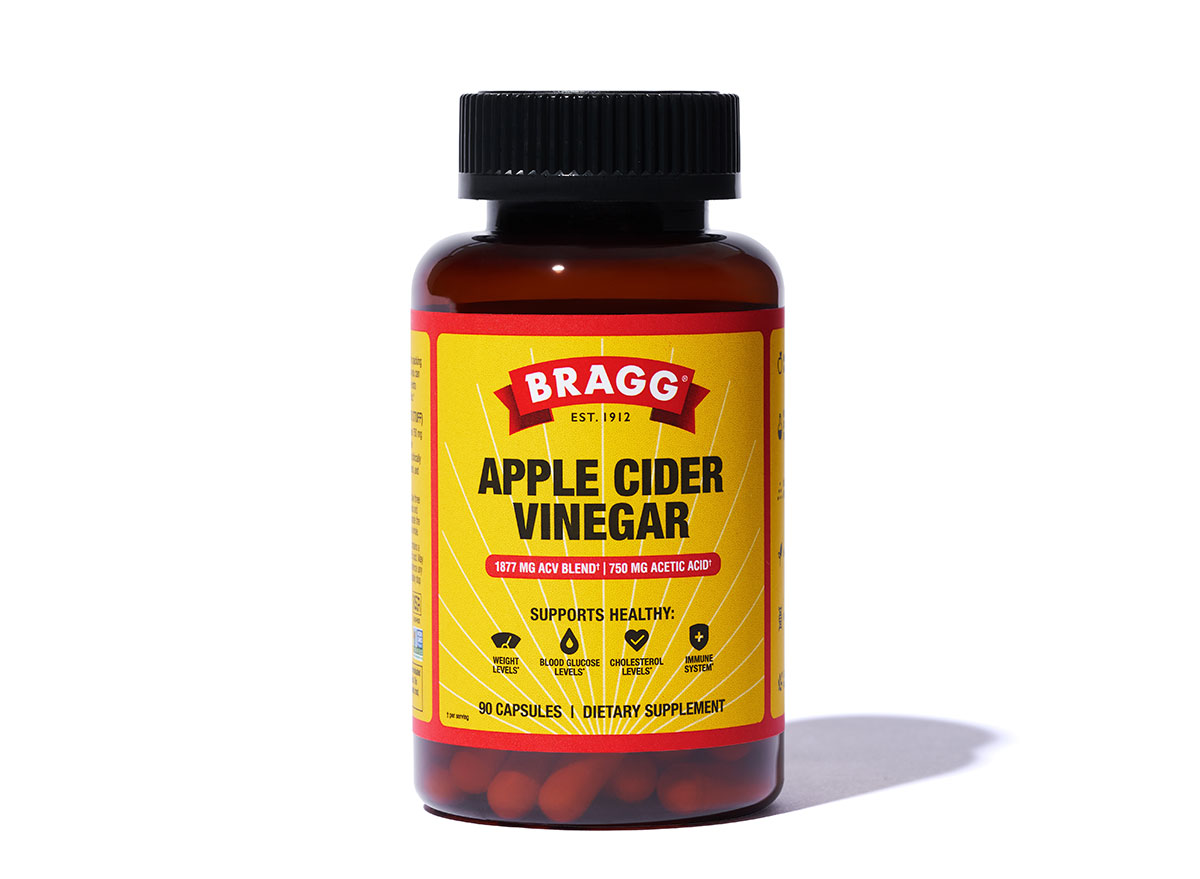 There are quite a few ACV supplements on the market, but no other brand purportedly compares to this new supplement. According to McDonald, Bragg had a third-party lab test 23 other ACV supplements and gummies on the market and found that "no other brand offers anywhere close to the efficacious dose of acetic acid within their recommended serving sizes."6254a4d1642c605c54bf1cab17d50f1e
"In fact, in some cases, individuals would have to consume 30 gummies to reach the required 750 milligrams," he adds. "This is imperative for consumers to be aware of, as they're likely not getting the recommended dosage to support the health solutions that they expect from ACV from these supplements."
For example, one Garden of Life mykind Organic ACV gummy contains 500 milligrams of ACV fruit blend, only 5% of which (or 25 milligrams) is acetic acid. Three capsules of Bragg ACV contain 1,877 milligrams of ACV power blend, 750 milligrams of which are acetic acid. Additionally, Bragg's supplements also pack vitamin D and zinc, both of which help support your immune system.
While beneficial to many, ACV may be key to helping those with type 2 diabetes manage their blood glucose (sugar levels). A 2019 meta-analysis of six studies that included more than 300 subjects with Type 2 diabetes revealed that ACV yields beneficial effects on fasting blood sugar and HbA1c. For context, HbA1c is a measure of how well your blood sugar levels are controlled over a period of about three months.
If you're interested in giving Bragg's ACV supplements a shot, you can purchase a bottle (which contains 90 capsules) on the company's website for $19.99. Always remember to take your supplements with a full glass of water and food and, of course, consult a doctor before adding anything new to your diet.
Read more about supplements and the human body: