4 Pasta Brands With Questionable Food Quality Practices
Be wary of the next box of pasta you pull off the shelf at the grocery store.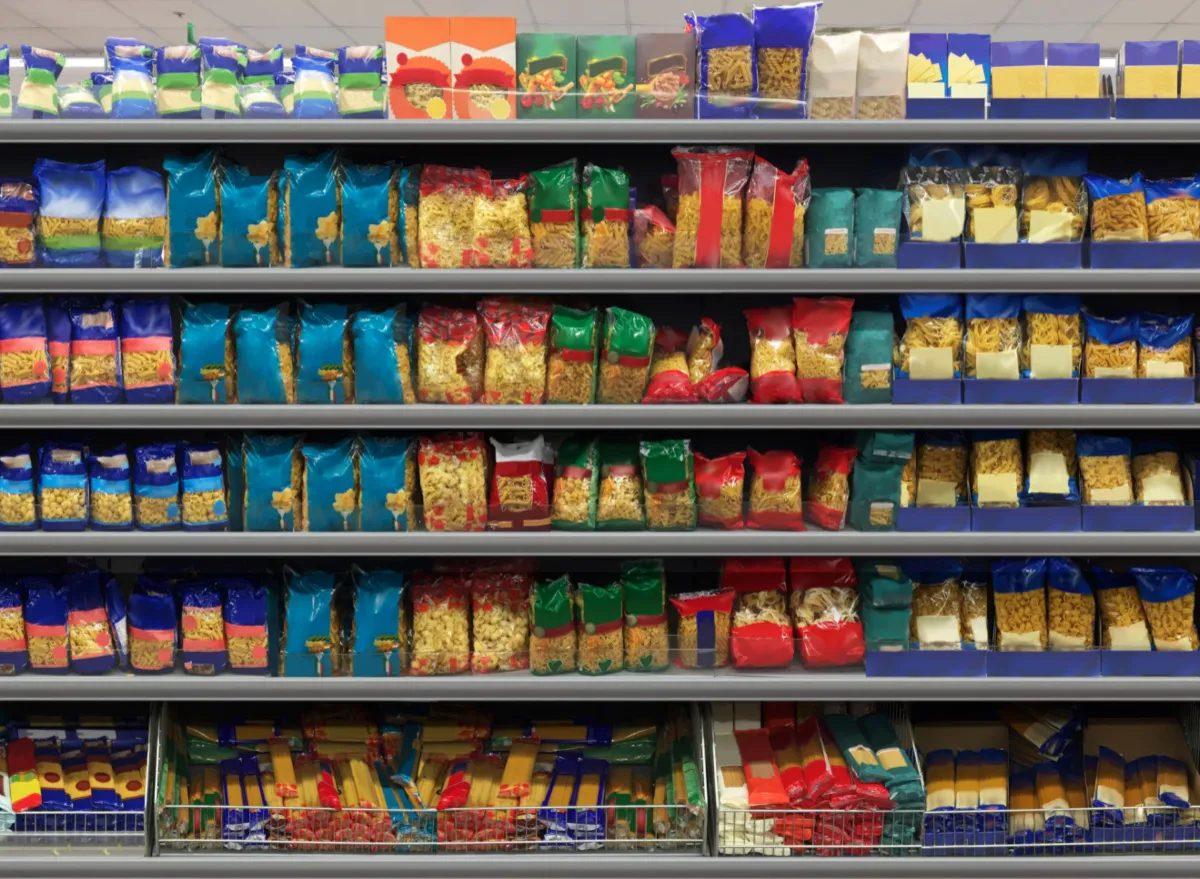 Traditional Italian cuisine is best served around the family dinner table. And while homemade pasta is hard to beat, some home cooks still opt for dried pasta as a more convenient option. A quick trip to the grocery store should be all it takes to achieve a quick and easy meal… yet red flags are being raised about an increasing number of international brands when it comes to quality and food safety.
In recent weeks some pasta companies and manufacturers have landed in hot water over reports of insects, product recalls, and potentially harmful chemicals found within certain brands. Below is a handy list of brands to keep an eye on the next time you're in the pasta aisle at the grocery store.
Buitoni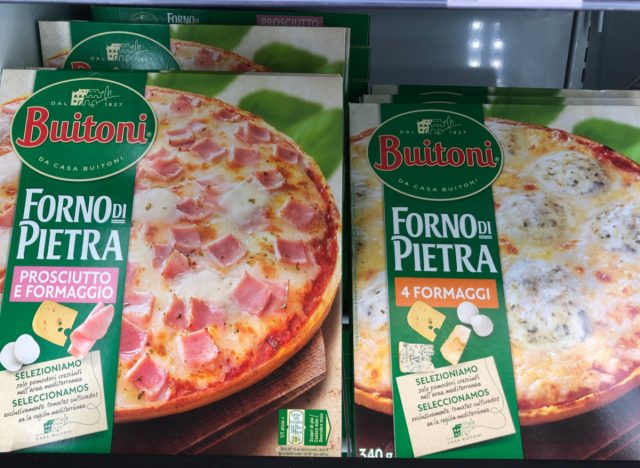 Italian food company Buitoni found itself at the center of controversy just months ago after accusations of food contamination made headlines. Founded in 1827, the brand is best known for its pasta, sauces, and pizzas. However, authorities in France recently launched an investigation over Buitoni's frozen pizza that reportedly killed two children and sickened over 50 more kids and one adult.
Food industry news site Food Processing speculated that the scandal may have stemmed from potential lapses in factory food safety and production in the French town of Caudry, citing images of "things like a worm on a production line and food spilled on a floor…".
In response, Buitoni's parent company Nestlé noted that the photos were taken years ago, and CEO Mark Schneider defended Nestlé's food safety efforts. "Let me just tell you that these are old pictures from 2020. They're not representative of the strict sanitary and quality standards at any Nestle factory and they're also not related to that current situation," said Schneider. In addition, Nestlé France CEO Christophe Cornu recently announced a financial support fund for affected families.
San Remo Pasta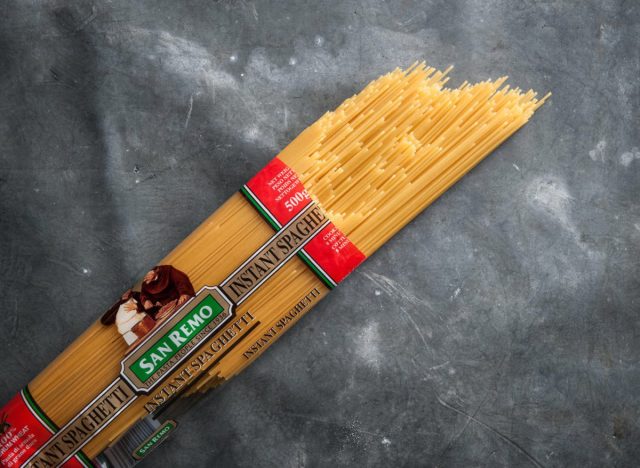 Conversations surrounding San Remo have been buzzing online about its food safety, or the potential lack thereof. The Australian-owned pasta company, founded in 1936 provides regular, gluten-free, and vegan-friendly pasta versions, proudly claiming to be "Australia's No. 1 Pasta Brand," on its Facebook page.
However, a thread in the r/newzealand subreddit revealed some biohazard concerns consumers have. In the thread, one user found "a few unwelcome surprises" in the form of live insects. When asked if the pasta was San Remo from local supermarket Countdown Henderson, the original poster confirmed both the brand and the store to be the culprits. Other commenters shared that they experienced the same ordeal when purchasing pasta from that store, along with other separate Reddit posts. Those in the thread predicted that the bugs were most likely weevils, insects often found in dry goods like flour, cereal, and pasta.
In yet another case, a user from the r/auckland subreddit spotted 15 bugs in their San Remo Penne pasta and it went on to made headlines. Among other responders, one noted that "It is actually very likely that the packaging got broken and the infestation happened in a warehouse (either theirs or a supermarket one)."
365 by Whole Foods Market
Since 1980, Whole Foods has built a reputation for providing healthy foods with an emphasis on sustainable agriculture. In-house brand 365 by Whole Foods Market carries a variety of items, including pasta sauces like its Organic Tomato Basil Pasta Sauce that's vegan, organic, and dairy-free. While some of the ingredients appeared fine on the surface, other potentially hidden ingredients could be a cause of concern.
Indications of PFAS, or per- and polyfluoroalkyl substances—also known as "forever chemicals"—were found in the organic tomato basil pasta sauces, according to an article from Sierra Club magazine. The U.S Environmental Protection Agency (EPA) defines PFAS as a group of chemicals that can "break down very slowly and can build up in people, animals, and the environment over time." The same PFAS are also found in fire extinguishing foam, non-stick cookware, and drinking water.
The EPA found that high exposure to PFAS could lead to a number of health risks, including decreased fertility, developmental effects in children, and increased risk of "some cancers, including prostate, kidney, and testicular cancers."
Back in 2018, Whole Foods ended the use of packaging containing PFAS, but a March 2022 Consumer Reports article found detectable organic fluorine in soup containers. In response to the article's findings, Whole Foods said that it "does not make PFAS-free claims but has strived to prevent intentionally added PFAS in packaging."
Dolmio Pasta Sauces
6254a4d1642c605c54bf1cab17d50f1e
The company Dolmio was launched in the 1980s and offers a range of pasta sauces. Dolmio operates under its parent company Mars, Incorporated—the same company that produces Snickers, Skittles, M&M's, and Uncle Ben's.
Just weeks ago, both Mars and Dolmio made headlines after announcing a recall on Dolmio Carbonara Pasta Sauce stir-in and Carbonara Pasta Sauce pouches. According to Food Standards Agency, the recall was due to traces of soy that was not included on the label. On the site's 'Allergy Alert' page, the article mentions that "This means the products are a possible health risk for anyone with an allergy to soya [/soy]."
In a June 2022 news release, Mars Food UK advises that "anyone with an allergy to soy should not consume these products," and added that those impacted should contact customer care for a full refund.
Alex Perry
Alex Perry is a writer with Eat This, Not That! She graduated with a master's degree in broadcast journalism from Northwestern University, where she experienced all the amazing things Chicago has to offer.
Read more about Alex