Popeyes Is Giving Away This Free Item Tomorrow
The more you spend, the more freebies you get.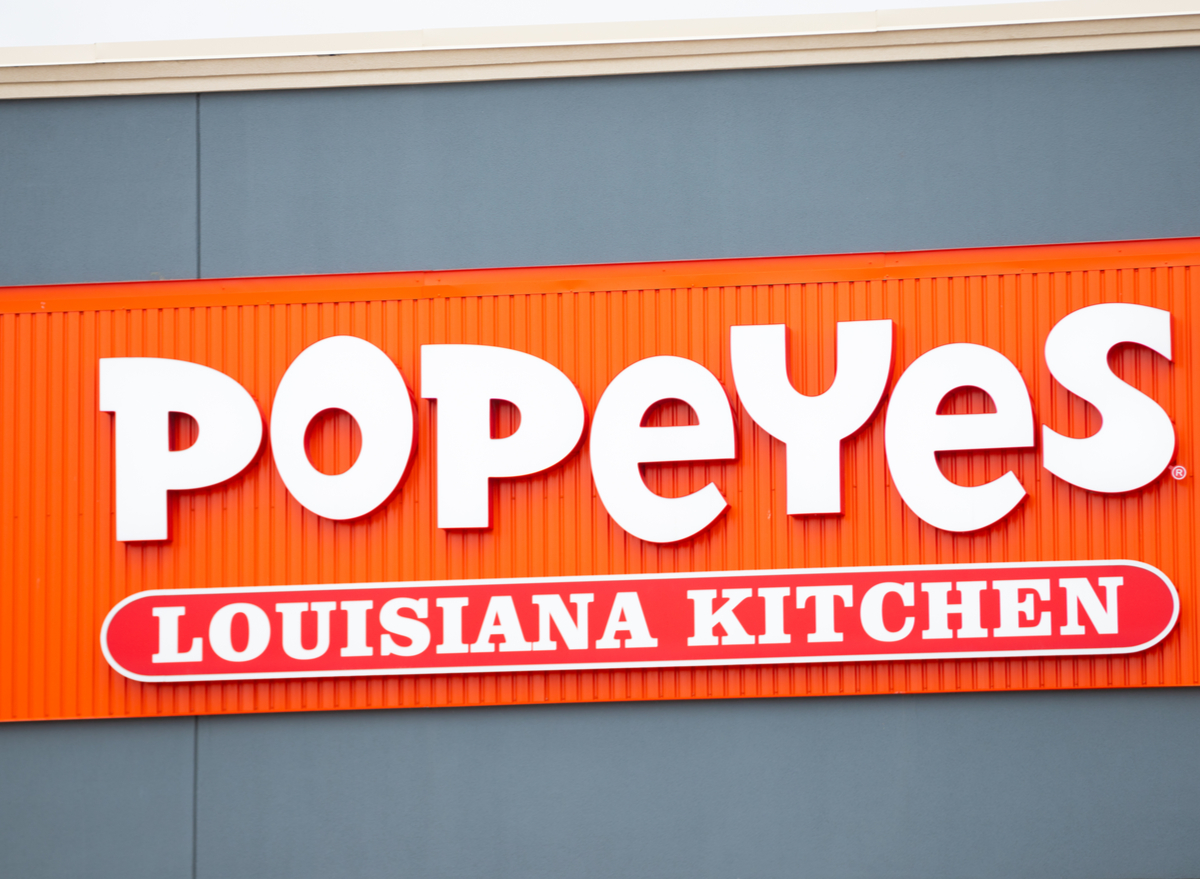 The season of fast-food giveaways continues with one of America's most beloved Southern staples. The team over at Popeyes is rewarding fans on National Biscuit Day with free biscuit add-ons to meals ordered through the GrubHub app.
On May 14, those who spend at least $15 at Popeyes on GrubHub will get one of the chain's super popular flaky biscuits free of charge. And the more you spend the more the biscuits keep coming. Orders of $18 and more will score 6 free biscuits, while those who spend $25 and more will get as many as 12 free biscuits added to their delivery order.
The deal is available at participating nationwide locations for one day only.
And don't miss McDonald's Is Giving Away Free Items This Week.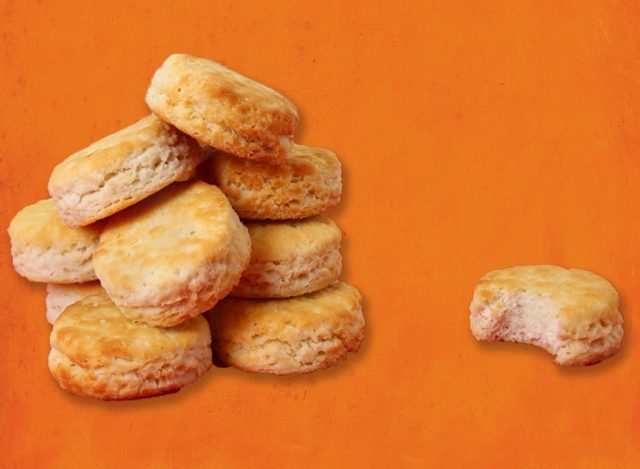 First introduced in 1983, Popeyes' biscuits are still one of the chain's most beloved menu items. (Although some customers, like those in the U.K., just recently learned about their appeal.) Maybe it's because they're made with real buttermilk, which makes them true to the authentic homemade biscuits of the South. Buttermilk imparts a lighter texture and a saltier, richer flavor.
Popeyes has also been back at work on its chicken sandwich. The chain just recently launched a new buffalo ranch sauce that is the basis of the new Buffalo Ranch Chicken Sandwich. For a limited time, guests can try the fried chicken sandwich base they know and love, refreshed with the new sauce that packs a flavor punch.
"Two years ago, our Chicken Sandwich reintroduced the world to our chicken mastery, and we have not stopped innovating since. We have a lot of fun experimenting with new flavors in our test kitchen, and this Buffalo Ranch Chicken Sandwich is one I'm especially excited to bring to our guests," said Popeyes president Sami Siddiqui.
Eat This, Not That!
Inspired by The New York Times best-selling book series, Eat This, Not That! is a brand that's comprised of an award-winning team of journalists and board-certified experts, doctors, nutritionists, chefs, personal trainers, and dietitians who work together to bring you accurate, timely, informative, and actionable content on food, nutrition, dieting, weight loss, health, wellness, and more.
Read more about Eat This