6 Secrets Popeyes Employees Don't Want You To Know
From sneaky ingredients to employee pet peeves.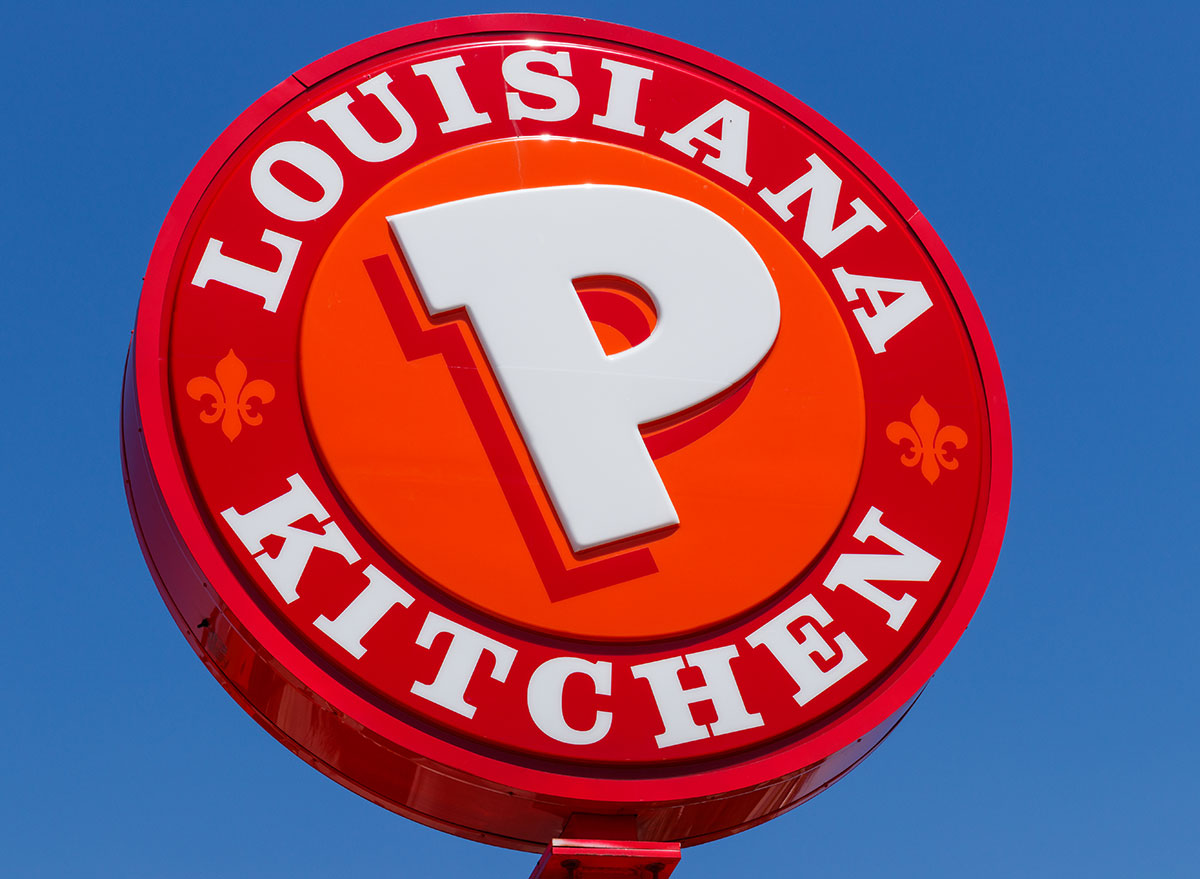 Popeyes has been exhibiting a growing influence in the fast-food industry. After instigating and then holding its own in the chicken sandwich wars, the increasingly popular chain has announced a major international expansion that will span three continents.
But while we know much about Popeyes the brand, we know comparatively little about how the place actually operates across its 2,633 domestic locations and counting. Fortunately, Popeyes employees (past and present) have been sounding off on the company's secrets on Reddit for years. Here are some of the most intriguing little-known facts they've shared—from secret ingredients to their pet peeves. And for more, don't miss 20 McDonald's Secrets Employees Don't Want You to Know.
(Plus, always be sure to skip the 8 Worst Fast-Food Burgers to Stay Away From Right Now.)
There's a special seasoning they keep secret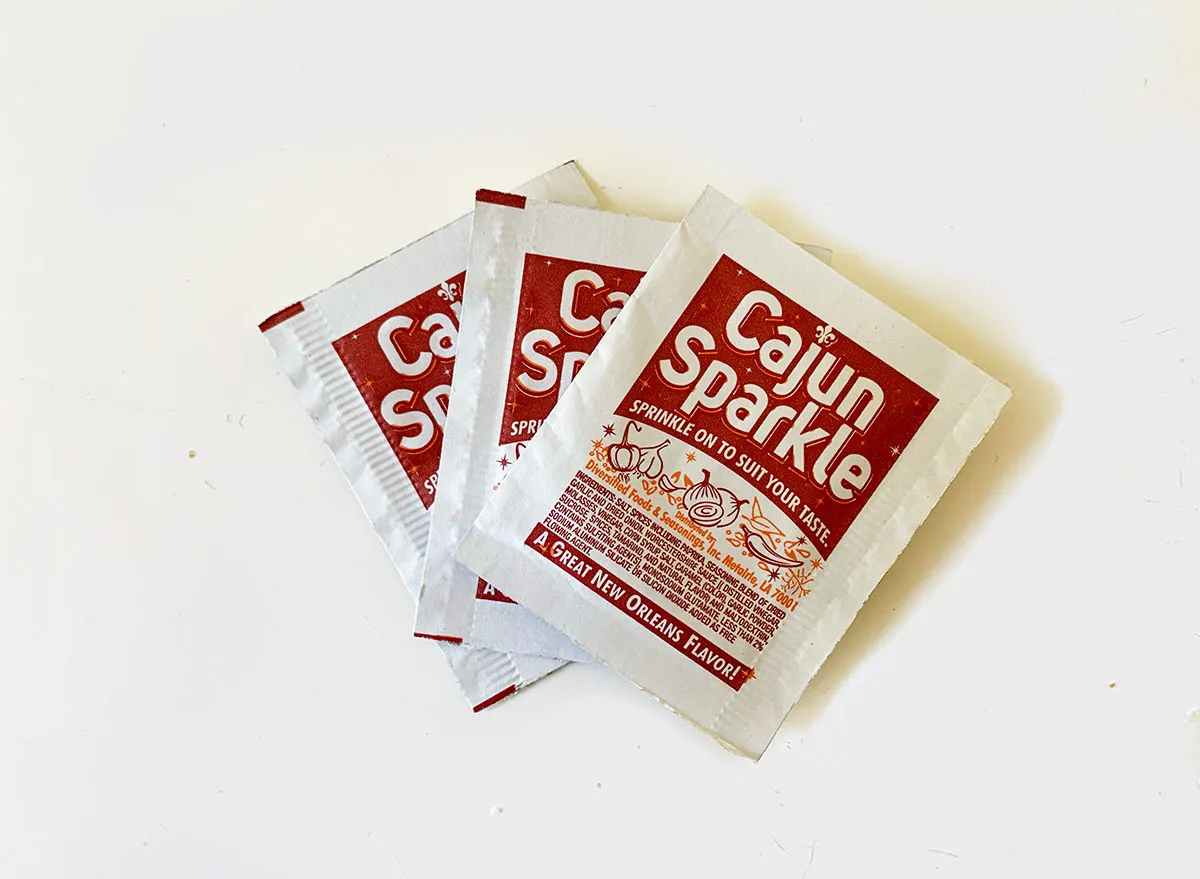 This Cajun-inspired powder flavoring is always in good supply at Popeyes—but the chain seems to be keeping it a secret. The ingredient is rarely advertised and isn't on the chain's menu, so the only way to get some of it is to know to ask, says one short-term Popeyes employee. Although the exact recipe for the seasoning is unknown, main ingredients likely include MSG, cayenne pepper, and paprika (via Edamam). Next time you're getting Popeyes, try this sprinkling some over whatever you've ordered—it's bound to taste better.
Drive-thru employees are timed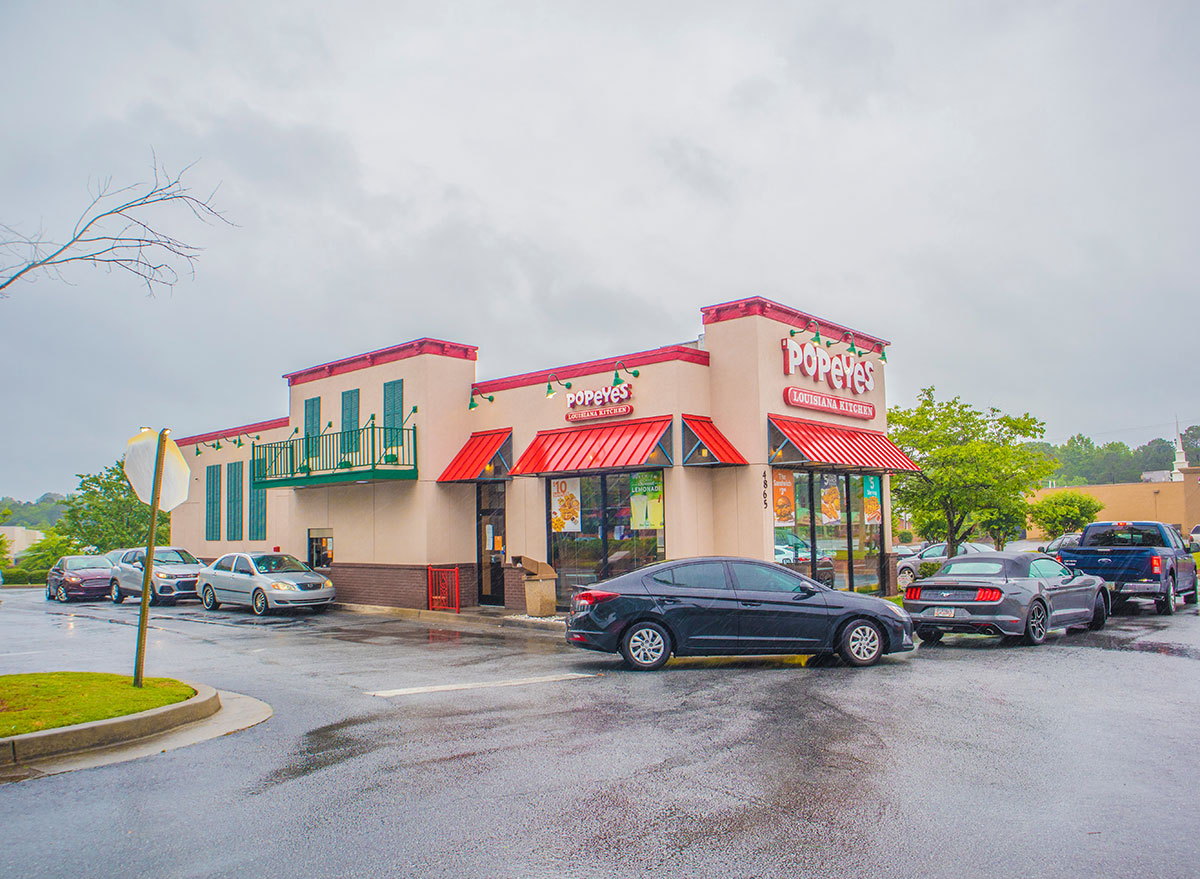 When asked what key information they would like drive-thru customers to know, one Popeyes employee revealed that drive-thru workers are timed, and their performance is rated for efficiency. According to the same employee, Popeyes' standard for optimal drive-thru order time is under one minute. Little customer inefficiencies such as speaking quietly when placing orders, not having your payment ready, or—worst of all, apparently—checking the contents of your order at the delivery window, drive the staff (understandably) bonkers.
A fan-favorite side contains . . . green gravy?!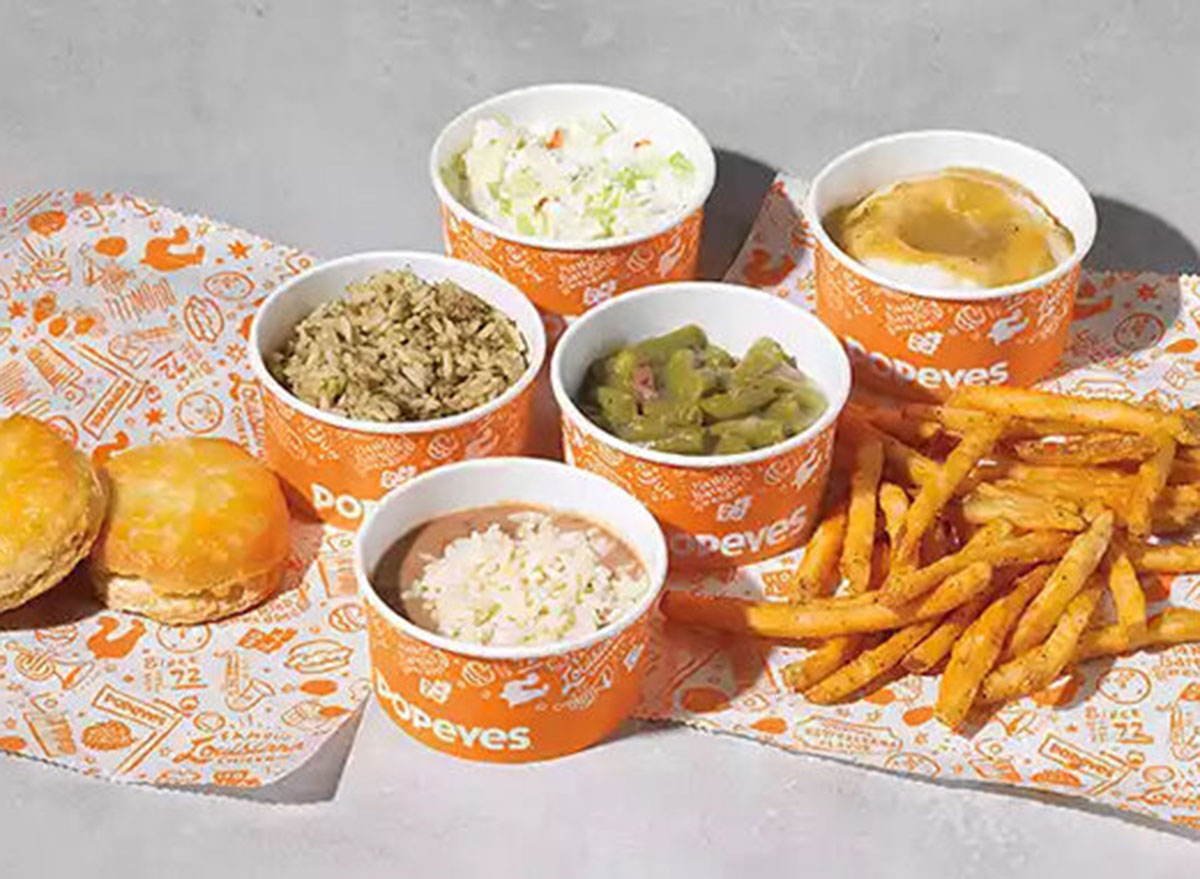 One veteran of the franchise delivered some bad news to a diehard fan of Popeyes' Cajun Rice. Conceding that the dish is popular among customers, the employee revealed that "Cajun Rice" is "quite literally just white rice with a meat gravy mixed in." But she didn't stop there: the gravy, apparently—before being prepared and mixed with the rice—is "bright green and very unnatural." Yikes! Maybe its recent removal from the menu was for the best.6254a4d1642c605c54bf1cab17d50f1e
The five-second rule isn't real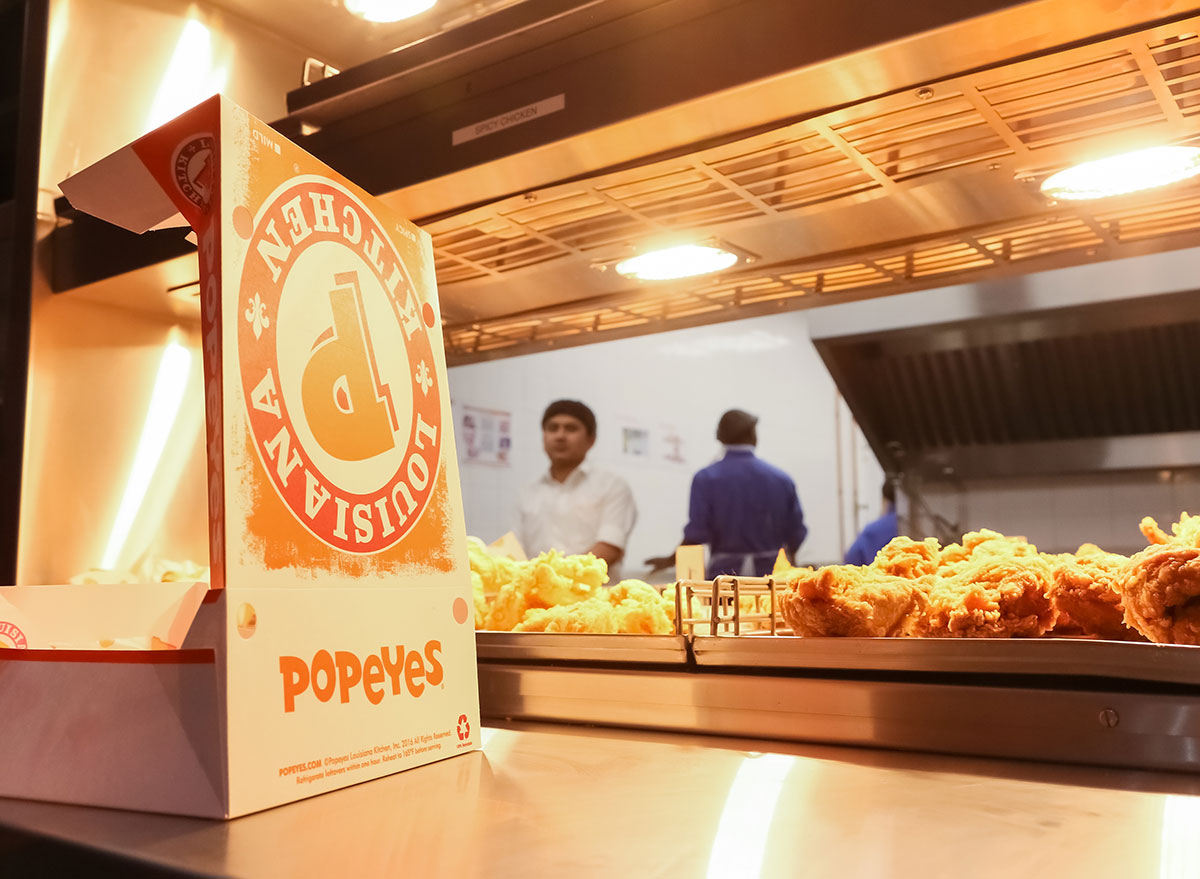 Popeyes fans, rest assured, the five-second rule is not practiced at your go-to chicken spot: If it hits the floor, it goes in the trash. So says an employee who worked at a Southeast Virginia Popeyes for a year and a half. He did mention, however, that exceptions are sometimes made for chicken tenders that fall on the counter, which are considered to be "normally clean." Those are returned to the heat lamp.
There's a secret ingredient in Red Beans and Rice
When asked what makes the popular rice and beans side dish taste so good, one former Popeyes employee said that the secret ingredient was lard and possibly meat flavoring. If true, the dish is not, as you might have assumed, vegetarian.
The biscuits have a ton of margarine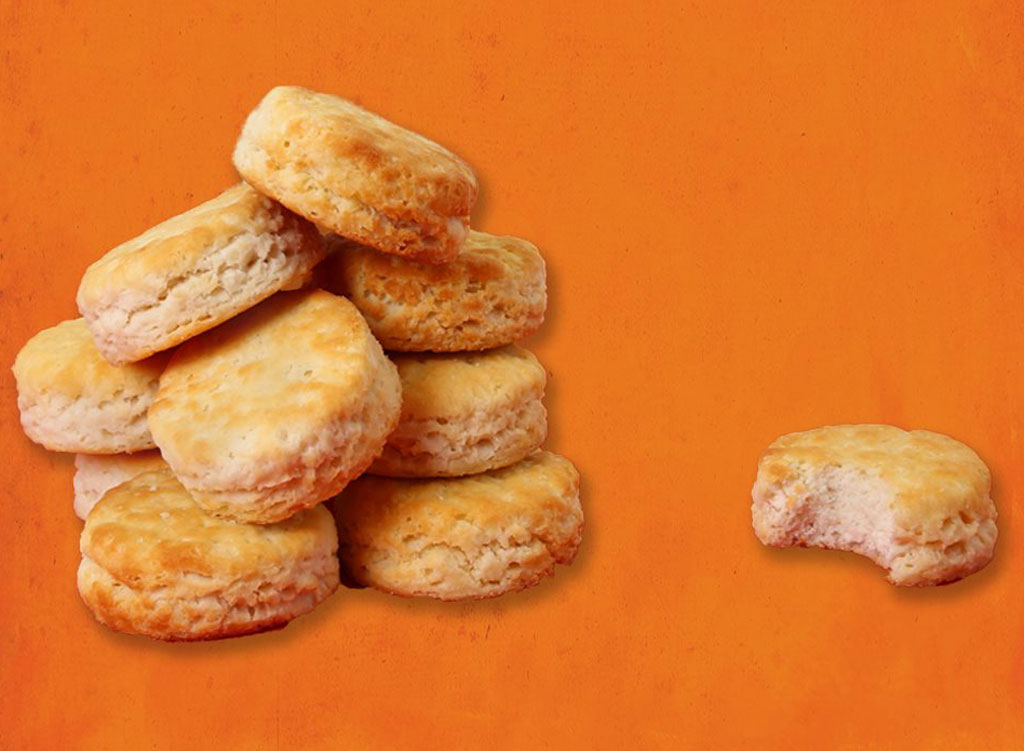 Public opinion seems to be divided on the quality of Popeyes biscuits, with some customers swearing by them, and others wondering why "they are so damn dry." The consensus among employees, however, seems to be that the biscuits are prepared with proprietary margarine, which is applied not only before they go in the oven, but during baking, and immediately afterward. A Popeyes veteran from the '80s even claimed that the biscuits are so buttery, they clock in at around 900 calories.
Read more secrets about your favorite restaurants:
11 Secrets KFC Doesn't Want You to Know
11 Secrets In-N-Out Doesn't Want You to Know
Owen Duff
Owen Duff is a freelance journalist based in Vermont, home of Ben & Jerry's.
Read more about Owen
More content from
Restaurants