If This Pork Is In Your Fridge, Throw It Out Now
30,000+ pounds were imported from an illegitimate source, FSIS says.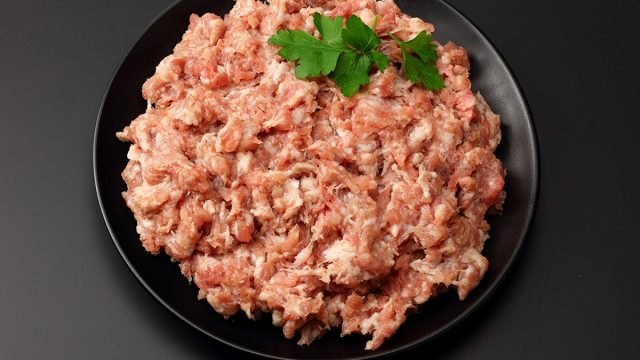 Over 30,000 pounds of pork pâté products from France are the subject of a recall because they were imported from an ineligible establishment and did not receive a proper inspection from the Food Safety and Inspection Service, according to a new USDA notice.
The 240-gram cans of Monique Ranou Pâté de Foie, 240-gram cans of Monique Ranou Pâté de Campagne, and 180-gram jars of Monique Ranou Pâté de Campagne Supérieur are heat-treated, shelf-stable, and were distributed across the country by AH Company International Disribution, Inc. but never received a re-inspection upon entering the country. Pictures of the products and their labels can be found here. (Related: Grocery Shortages To Expect in 2021, According to Experts.)
FSIS says they were made aware of the issue during routine verification activities, and that the recall poses a dangerous health risk. Although no specific risk is specified in the pork recall notice, you should be cautious with the product, as FSIS classifies it as a Class I Recall.
"This is a health hazard situation where there is a reasonable probability that the use of the product will cause serious, adverse health consequences or death," the FSIS says. So far, there are no reports of any adverse health reactions from eating the pork.
"Consumers who have purchased these products are urged not to consume them," the notice says. "These products should be thrown away or returned to the place of purchase."
This isn't the only item at the grocery store that is the subject of a recall. Here are 8 Food Recalls You Need to Know About Now.
To get all the latest food safety news delivered right to your email inbox every day, sign up for our newsletter!
Amanda is a staff writer for
Eat This, Not That!
.
Read more