This is America's #1 Favorite Drink on Grocery Store Shelves
America voted on the best drinks to buy so you can run to the grocery store to snatch all of them up!
Nothing beats cracking open an ice-cold, refreshing beverage, but in the competition for the best types of drinks, there are a select few that reached the top. The beverage industry itself brings in an estimated $146 billion every year, but one survey found the most popular thirst quenchers on the shelves right now.
Around 40,000 American shoppers selected the best drinks that were crowned winners in the 2022 Product of the Year Awards. The study was conducted by the consumer research organization Kantar, which had participants vote on everything from the best Plant-Based Food item to the best Wellness product. So whether you choose to enjoy your favorite beverage in a pouch, can, or bottle, here are some of America's favorite drinks!
Related: 6 Things You'll See at Costco This Year
Aldi-exclusive Peaks & Tides Sonoma Coast Pinot Noir
Coming in for the best alcoholic beverage is the Peaks & Tides Sonoma Coast Pinot Noir. In a blind taste test from professional tasters, the wine review group Beverage Testing Institute gives this wine a 92 Point Gold Rating. Peaks & Tides also earned 4.2 out of 5 stars from the website I Love Wine in its list of the top red and white wines to buy from ALDI.
The wine comes in flavors such as strawberries, raspberries, and allspice. ALDI says the wine can be paired with "truffle risotto, beef tenderloin with mushrooms, or thyme and goat cheese potatoes." But if you'd like to get your hands on a bottle of it, know that Peaks and Tides Pinot Noir are sold exclusively at ALDI stores.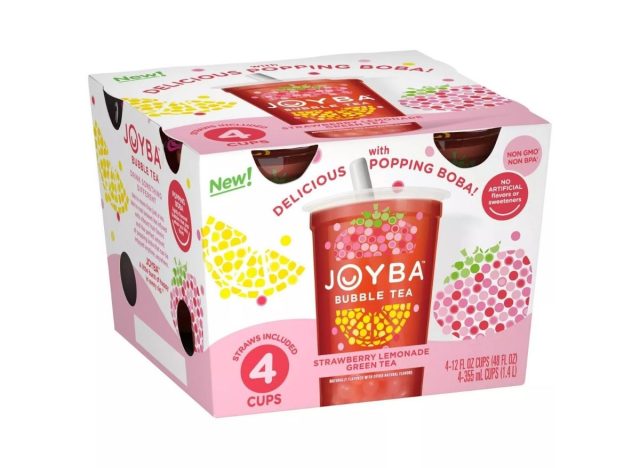 Joyba™ Bubble Tea
Whether you call it bubble tea or boba tea, it's clear that the boba-infused drink continues to skyrocket in popularity. This year Joyba's Bubble Tea took home the title in the coffee and tea category. Each 12-ounce cup comes with popping boba and has fruity flavors like Strawberry Lemonade, Cherry Hibiscus, and Raspberry Dragon Fruit. It's also gluten-free and already comes with a straw to puncture the lid. So far the retailers that carry the brand are Costco, Target, Circle K, and Albertsons.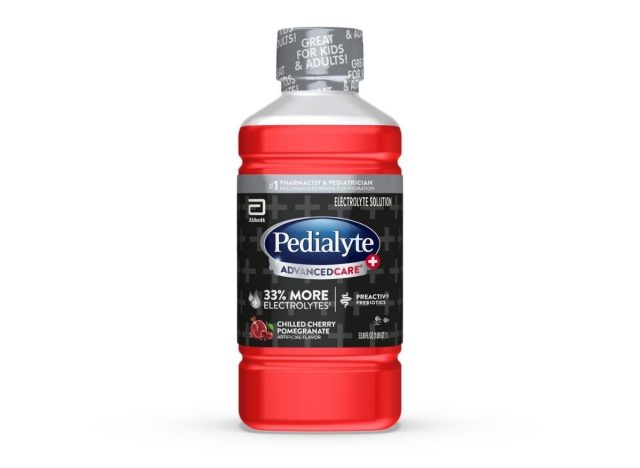 CVS Health Adult Electrolyte Cherry Pomegranate – CVS Health
The best functional drink was awarded to the CVS Health Advantage Care Plus Electrolyte Solution. In addition to having 33% more electrolytes, CVS says that the beverage helps to support digestive health, replace electrolytes and replenish zinc, all of which can help to rehydrate.
The Cleveland Clinic says that electrolytes themselves are minerals found in the blood that can contribute to regulating blood pressure, fluids in the body, and muscle contraction. This drink comes in two flavors: Iced Grape and Cherry Pomegranate and retails for $6.99 at CVS.
Ready-to-Drink (RTD) Cocktails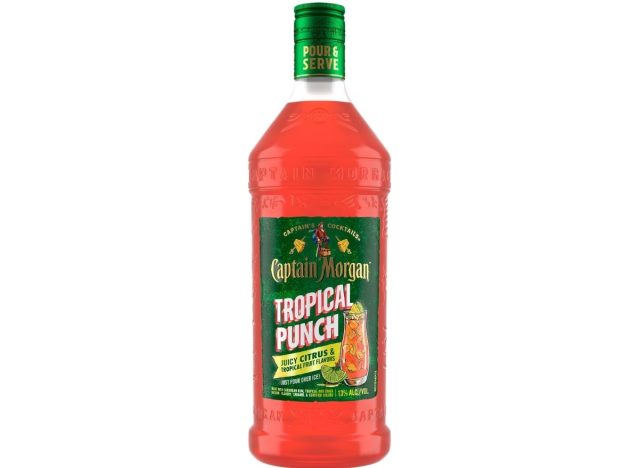 Captain Morgan Captain's Cocktails6254a4d1642c605c54bf1cab17d50f1e
When it comes to RTD cocktails, Captain Morgan came out on top. The brand's line of "Captain's Cocktails" is ready to serve and comes in flavors such as Tropical Punch, Long Island Iced Tea, and Mai Tai. Each of the cocktails contains Captain Morgan rum. But if you prefer to whip up your own tasty concoction, the brand also has plenty of drink recipes to choose from like Blackberry Mojito, Captain Colada, or Pomegranate Rush.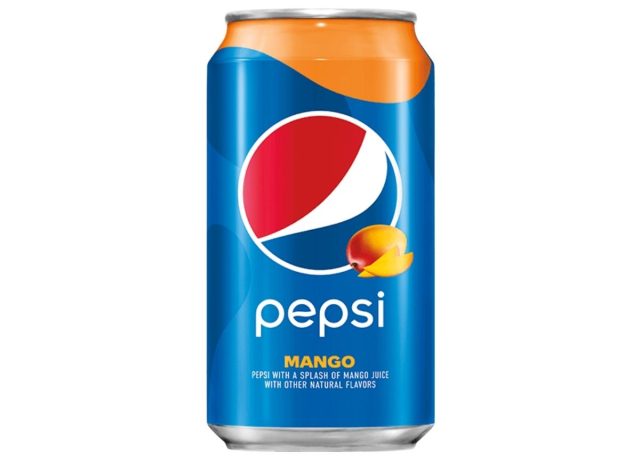 Pepsi Mango
Taking the title for the best soft drink is Pepsi Mango. Pepsi says that this carbonated beverage has a splash of mango juice and is also recommended to be served over ice with a twist of lemon or lime. The product description also suggests shoppers try the drink with a scoop of vanilla ice cream if you're looking for a classic treat! A 12 pack of these 12-ounce cans retails for $5.79 at Target.
Tanqueray Sevilla Orange
Tanqueray Sevilla Orange was voted the best in this year's spirits category. The drink is described to be a "distilled orange-flavored gin made with ​​orange essences and other fine botanicals." It is suggested to be served with tonic and "squeeze wedge of orange," but you can make your own cocktail called the Tanqueray Sevilla Orange Soda with an orange and soda water. The spirit seems to be available for around $30 per bottle.
For more, here are The Best Drinks to Crush Sugar Cravings, Say Dietitians.
Alex Perry
Alex Perry is a writer with Eat This, Not That! She graduated with a master's degree in broadcast journalism from Northwestern University, where she experienced all the amazing things Chicago has to offer.
Read more about Alex