Costco, Walmart, and Kroger Are Putting Purchase Limits on These Items
You won't be able to get more than a few of these products each trip.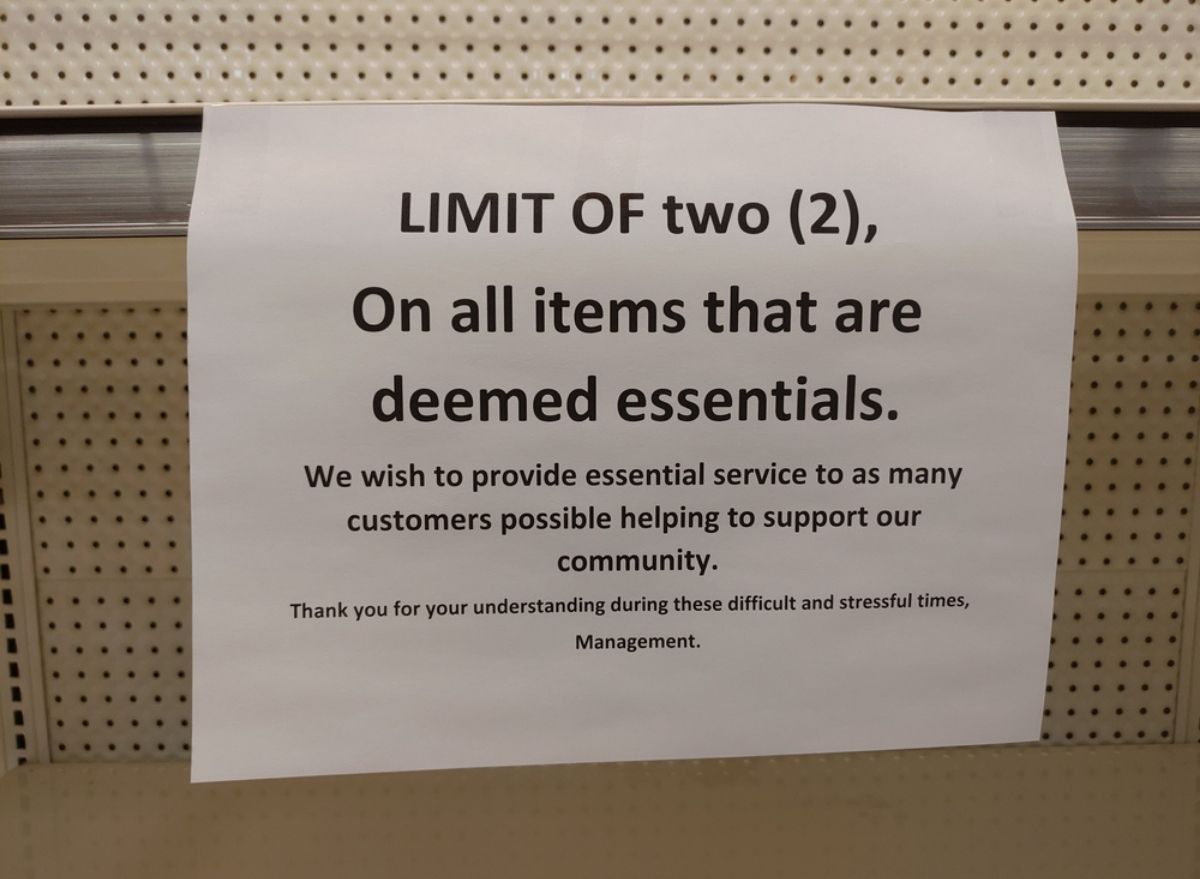 With all the shortages, price hikes, and other supply chain issues still plaguing grocery stores around the country, your pantry may look a lot different and may be missing some of the staple items you and your family rely on.
While some of these products are still in stock, stores like Costco, Kroger, Walmart, and Target are putting purchase limits on them to help keep it that way. Here is a list of five items that shoppers can only get a few of each time they checkout. And for more, check out the 6 Things You'll See at Costco This Year.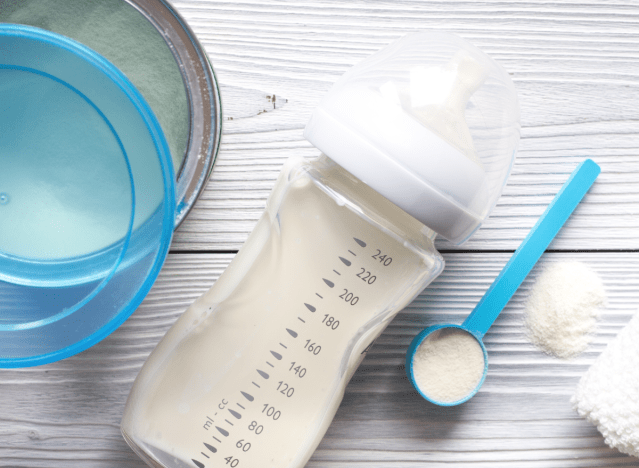 About 30% of the most popular brands of baby formula are sold out at over 11,000 stores across the country. Quite a few places shoppers go to for this essential are limiting the number of baby formula units they can buy thanks to a limited supply. If you shop at Walmart, Target, Kroger, CVS, or Walgreens, be prepared to only get a few each trip, the Wall Street Journal is reporting. At Walmart, there is a five-per-day limit, while at CVS, there is a three-per-transaction limit.
A recall of three of Abbott Nutrition's baby formulas is also affecting what's on shelves, too. The Similac, Alimentum, and EleCare formulas were recalled in February after it was discovered that they may be contaminated with Salmonella. Several illnesses and one death are said to be connected to the products that were produced at a facility in Michigan, but sold all over the U.S.
Desperate parents have already been going to extreme measures to feed their children—like taking to social media to get help from others—and now, will have to consider how many containers of formula they can purchase at the store.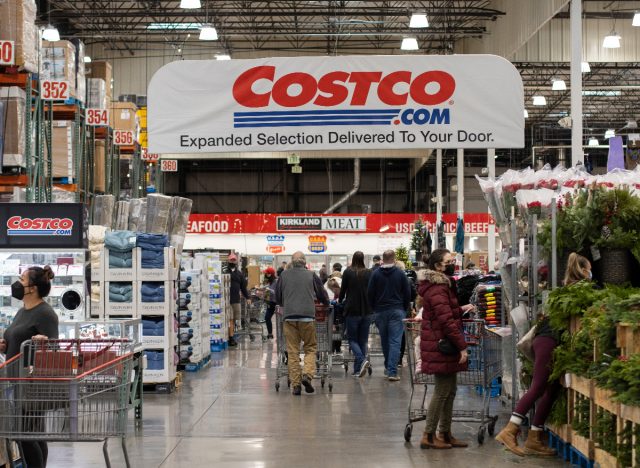 Like other grocery store chains, Costco is also limiting the number of items some members can buy. The warehouse chain is a place notorious for bulk buying, and with the supply of some items still low, the company is placing limits on several products—and one type of sugar is included.
On Reddit, one member revealed that they noticed a limit on the 10-pound Imperial Pure Cane Sugar in the warehouse. They said they could only buy two at a time, when normally, they stock up with around 10-15 at a time.
The limit appears to be in place online as well, with only one $7.99 bag of sugar allowed per member.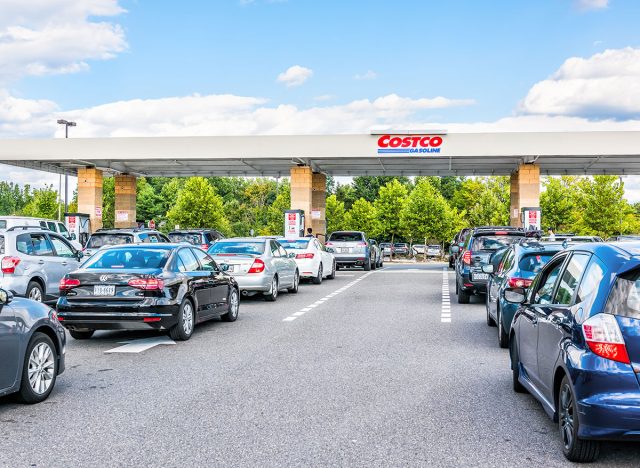 Another limit being imposed right now is on gas at Costco. Members are noting that pumps are cutting off at $100 worth of gas. The warehouse chain's gas stations are uber-popular right now—with gas prices so high, some people are joining for $60 just to take advantage of the chain's savings.6254a4d1642c605c54bf1cab17d50f1e
Members on Reddit say the $100 gas limit has always been around, but is obviously less achievable when gas prices are around normal levels.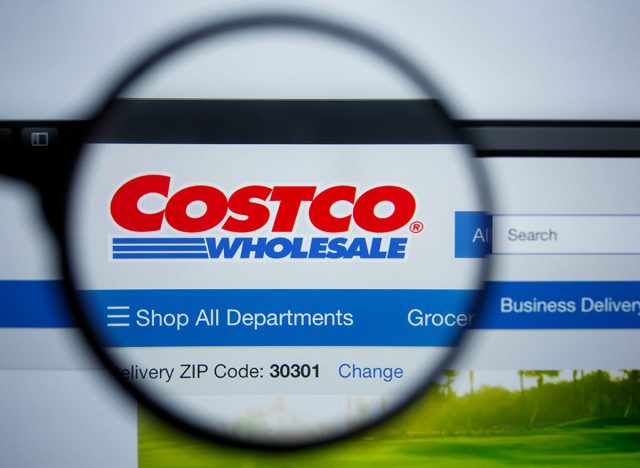 Costco.com has a wide selection of products, but there are currently some limits to how much of some products members can buy. Items like active dry yeast, household cleaning gloves, printers, tuna, canola oil, canned salmon, plastic wrap, soy milk, mac and cheese, and more are all set at just a few units allowed per member.
In the warehouse and online, Costco members are only able to buy a few pet food items at a time. "We have temporarily put a Limit 1 on all pet food to allow as many members to purchase product as possible. We apologize for the inconvenience," Costco says on a sign in one warehouse, according to a Reddit post. For those thinking they will head to Costco.com to stock up, know that the Kirkland Signature Nature's Domain Canned Dog Food is the only one with a limit right now.
Despite all of these limits and inflation increases, This Low-Cost Grocery Chain Is Promising To Keep Prices Low Right Now.
Amanda McDonald
Amanda has a master's degree in journalism from Northwestern University and a bachelor's degree in digital journalism from Loyola University Chicago.
Read more about Amanda