8 Secret Chick-fil-A Menu Items You Have to Try at Least Once
You can get that chicken sandwich with extra chicken.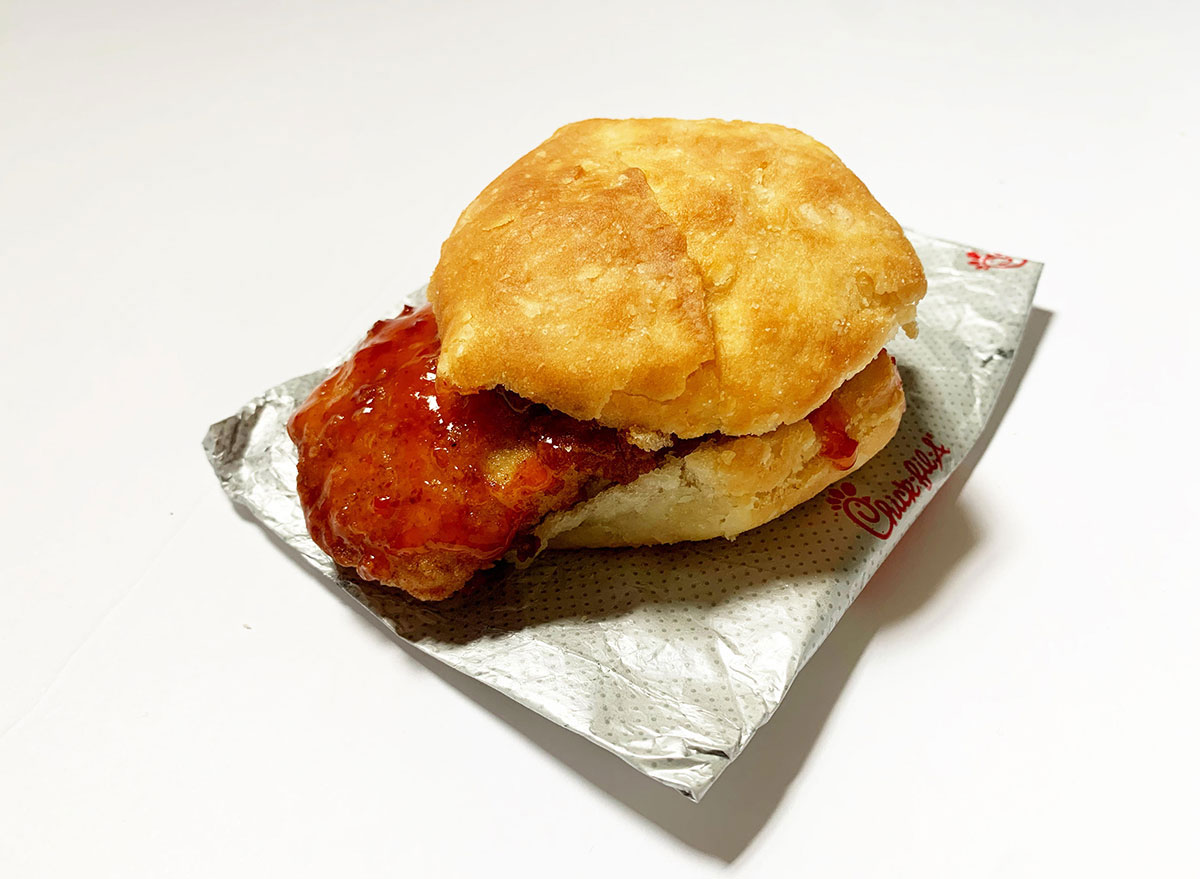 Chick-fil-A isn't just home to the juiciest fast-food chicken or the sweetest lemonade on the scene. Its impressiveness extends beyond the menu or the sleek interior design. Ultimately, what makes the chain shine is its employees, who greet customers with a genuine smile and the signature "my pleasure" tagline.
When I set out to uncover Chick-fil-A's secret menu at a location in New York City, server Stephanie Lopez took me under her wing and walked me through the process. "Chick-fil-A is a franchise," she noted, "so honestly, different locations and owners might do different things with their menu."
Lopez, who has been working at the chain for four months now, hadn't heard of a few of the fabled secret menu items which we sourced from the depths of the internet. But after some conversation and a little creativity, we were able to round up the top eight off-menu eats from the chicken joint. And they're definitely worth a try!
For more, check out 6 Secret Popeyes Menu Items You Have to Try at Least Once
Buffalo Chicken Sandwich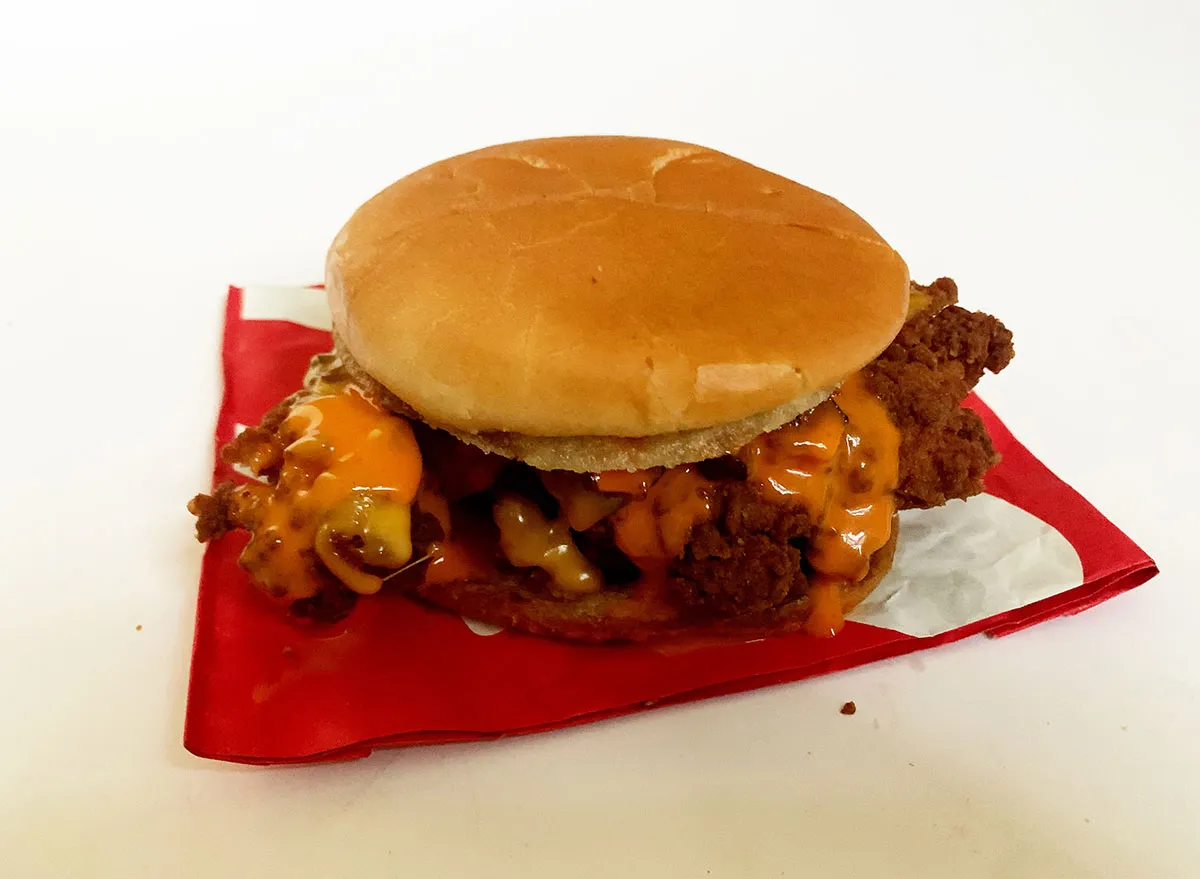 I mean, just look at this bad boy. The spicy chicken sandwich plus the red fire spiced sauce makes for a mouth-watering combo—literally, your mouth will be watering because it's so hot. Best to pair this all-star secret menu item with a sweet tea or lemonade; you'll need it after every very spicy bite.
Don't forget to sign up for our newsletter to get the latest restaurant news delivered straight to your inbox.
Double Decker Sandwich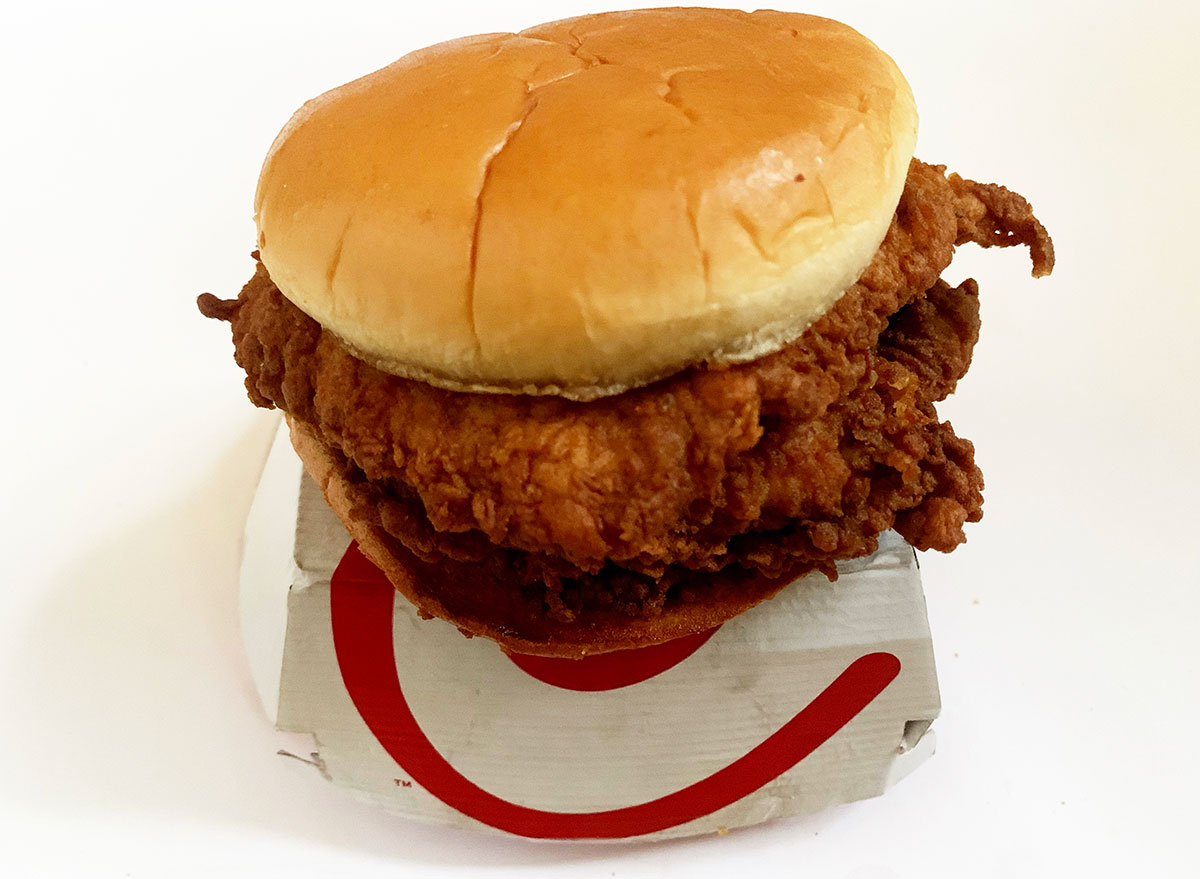 Warning: you must love chicken to indulge in this masterpiece. Two stacked chicken patties between Chick-fil-A's signature bun make this sandwich a relatively easy upgrade to pull off at just about any location. For best results, we recommend pairing with an array of dipping sauces.
Fried Chicken Club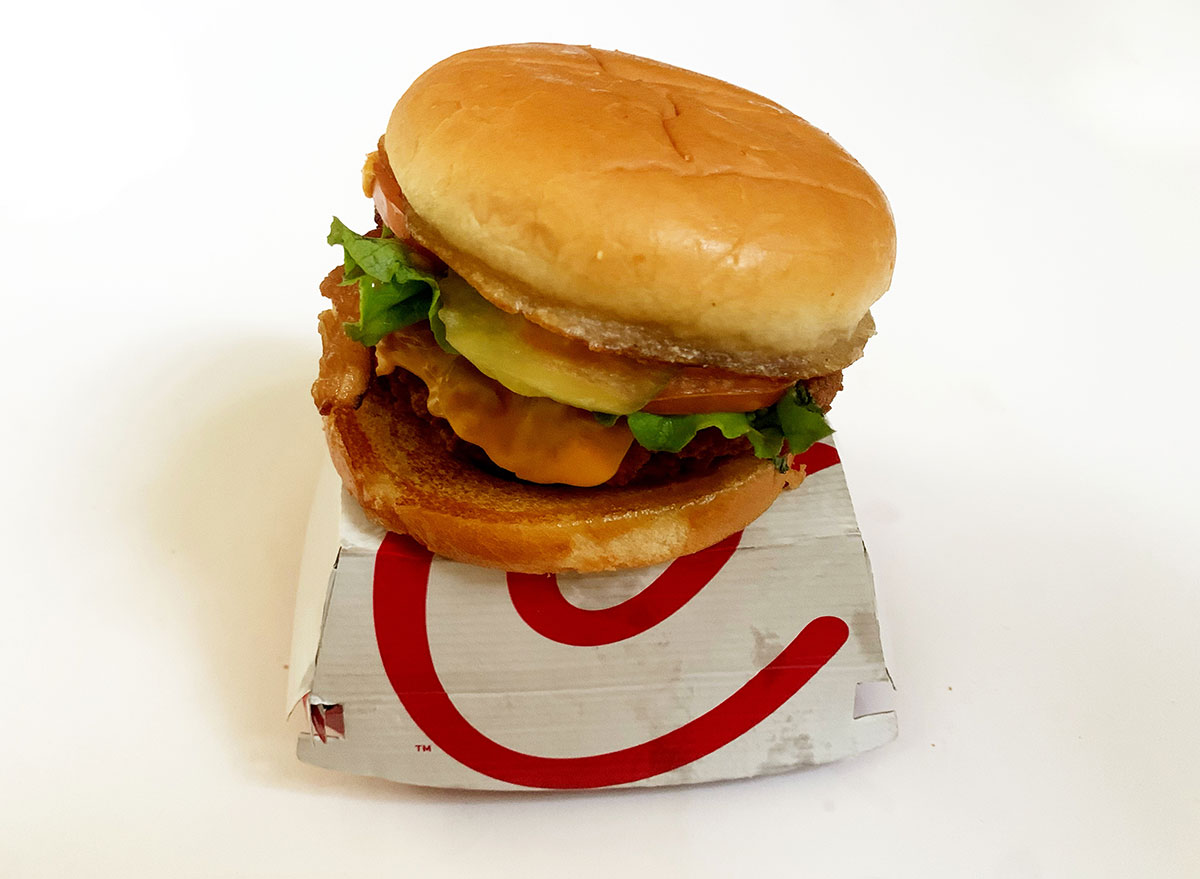 The Chicken Club that's not on the secret menu usually comes with grilled chicken, so this fried version is everything that's great about that sandwich, multiplied by the goodness of fried batter. Complete with all the fixin's, this secret staple could become your new go-to order.
Cheese Fries
If you know Chick-fil-A, you likely know these two menu long-timers: the waffle fries and melted cheese sauce. This secret menu item is the lovechild of those two greats, resulting from the warm cheese drizzled over the fries for a near-perfect snack.6254a4d1642c605c54bf1cab17d50f1e
Chicken Bacon Ranch Deluxe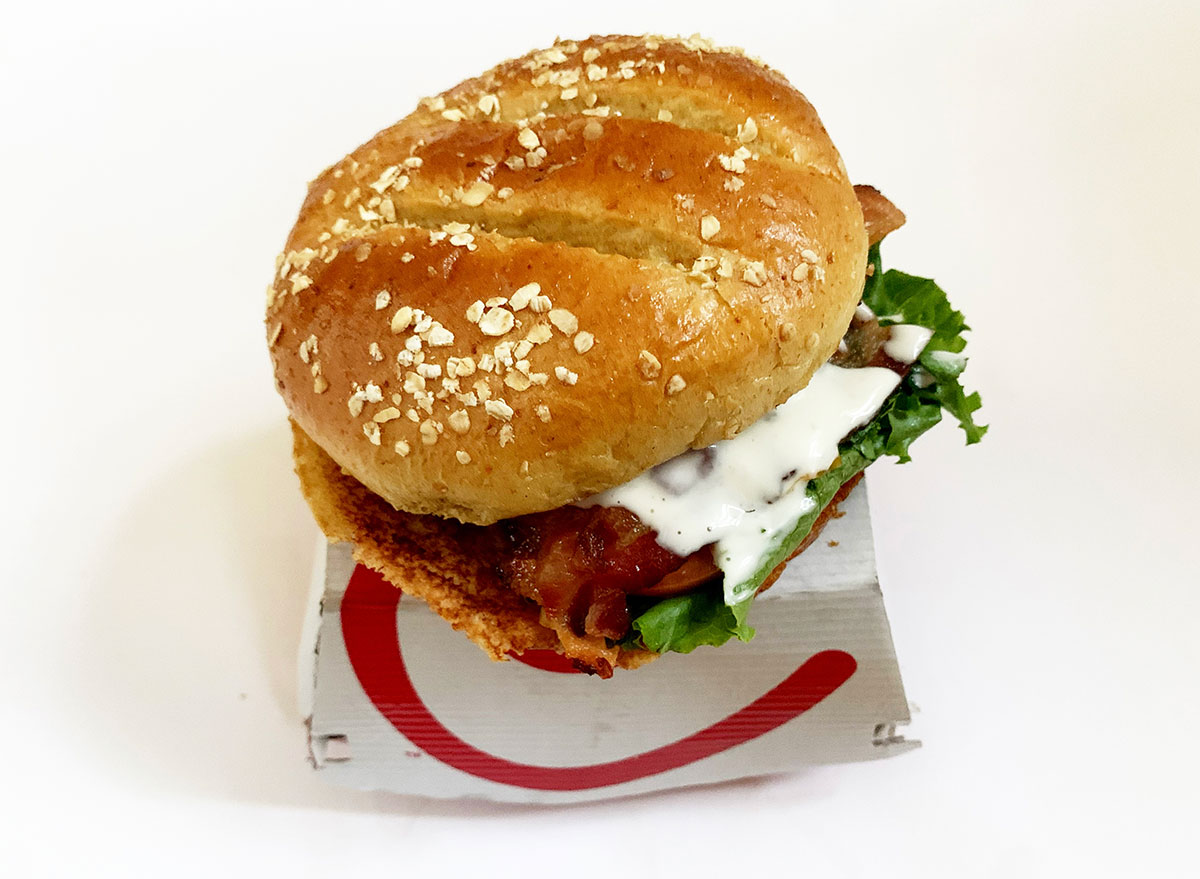 Sometimes secret menu items trip up the cashiers and require a little explaining when placing the order. Not this one. According to my own research and that of others, you can order this incredible sandwich by name and expect that there's a good chance the person on the other side of the register knows what you mean. You'll need to apply the ranch yourself, but the final product is well worth that small effort.
The Double-Down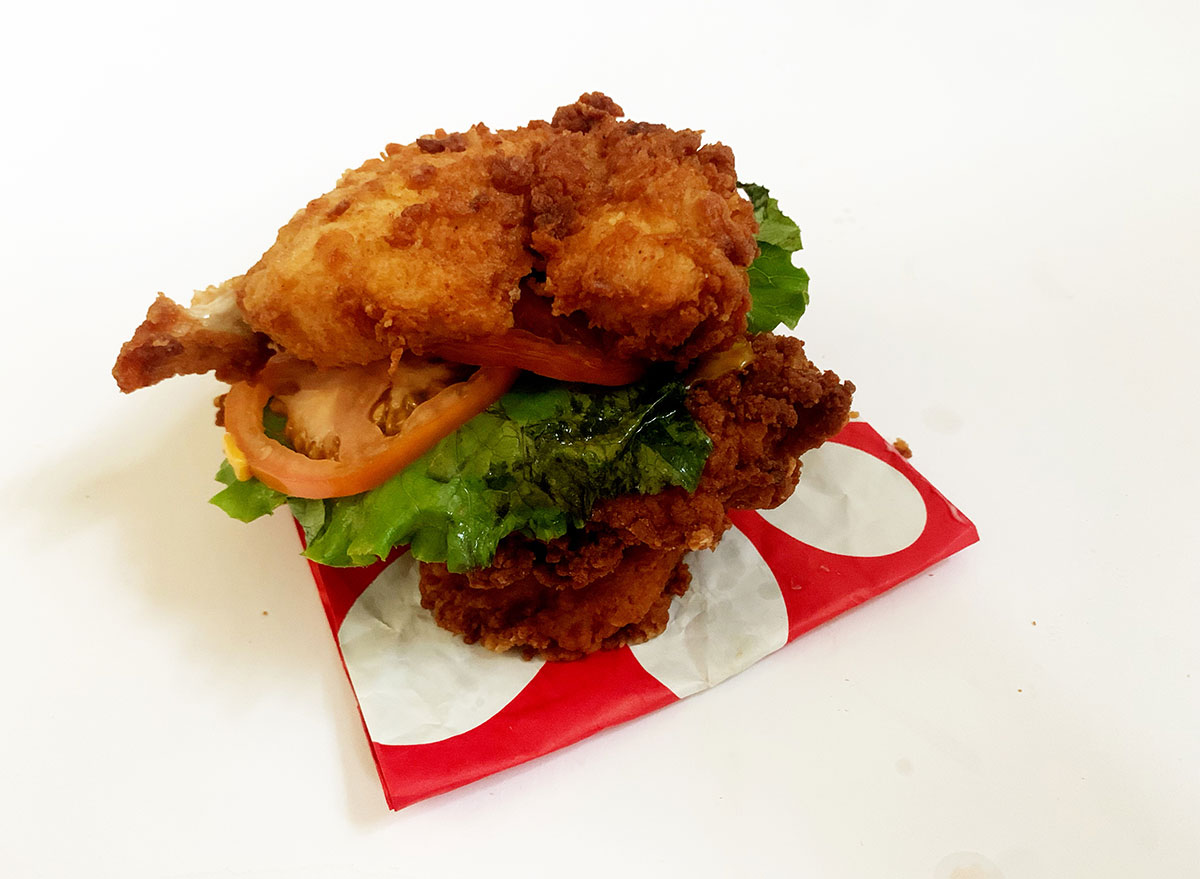 I issued a warning before the Double Decker Sandwich, and this guy warrants even more of a heads up. The Double-Down is an iconic secret menu item that literally sticks a chicken sandwich between two chicken filets instead of the bun. Make sure you're fully prepared for adventure before bravely ordering this grand total of three stacked chicken patties.
Spicy Chicken Egg & Cheese Biscuit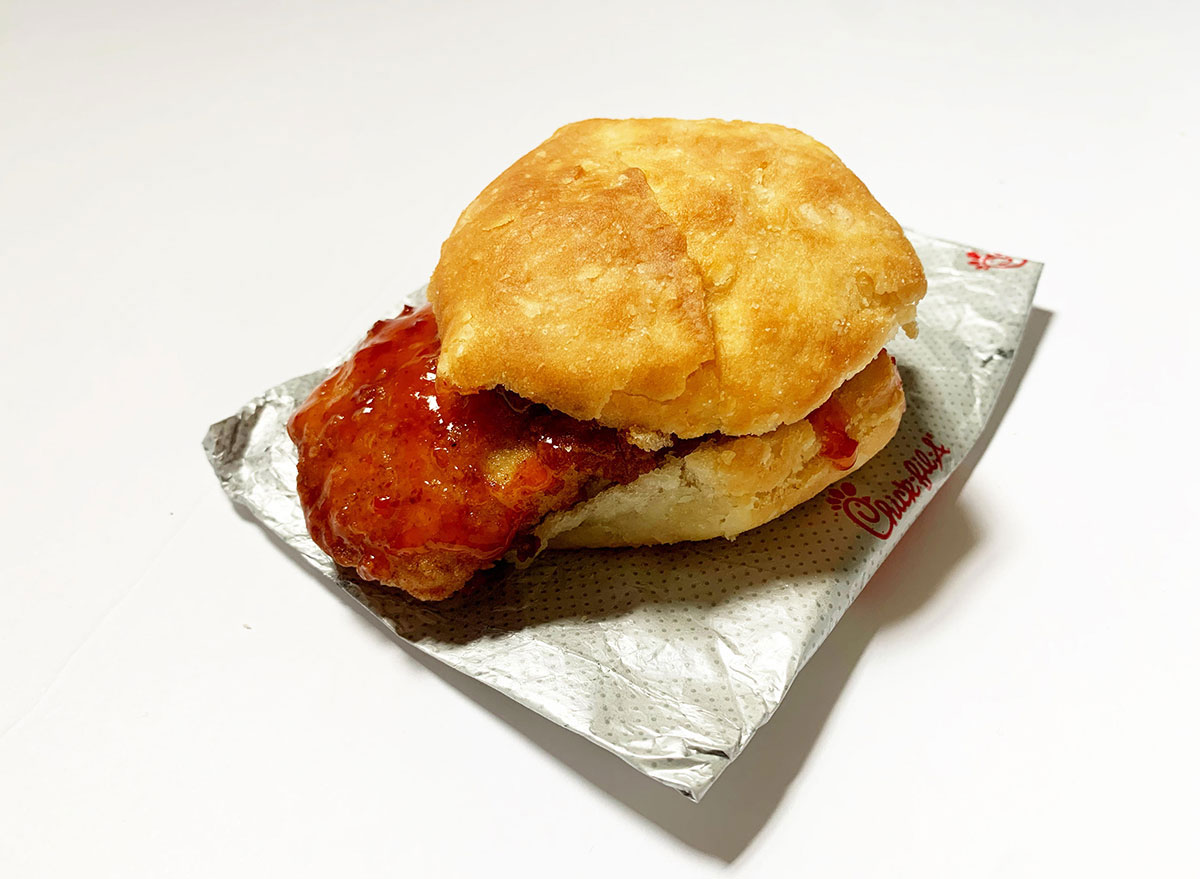 It wouldn't be a true Chick-fil-A roundup—secret menu or not—without a breakfast item. The chain is known for its iconic breakfast biscuit sandwiches, and this upgrade might just be my favorite menu hack. Simply ask for the Chicken Egg & Cheese Biscuit, and then request it be made with spicy chicken instead of regular. If that's not possible, grab a container of their Zesty Buffalo and create this wonder yourself.
Chicken Sandwich with Mac & Cheese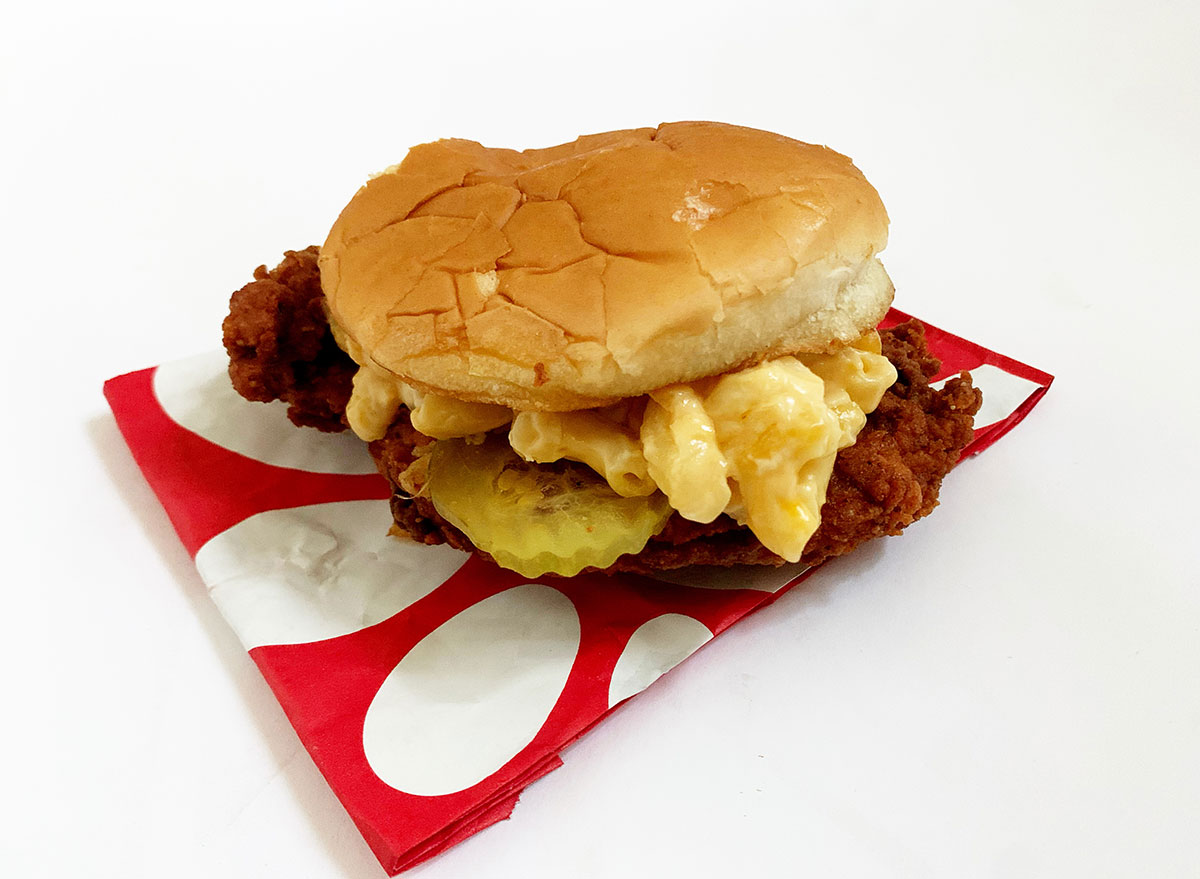 Last but certainly not least, we have the most delectable-looking secret menu item: the chicken sandwich meets mac & cheese. This heaping dish is not only fun but also surprisingly delicious. Chick-fil-A's Mac & Cheese is notoriously creamy and soft, which pairs perfectly with the crispy, juicy chicken.
For more, check out the 108 Most Popular Sodas Ranked By How Toxic They Are.