We Tried Every Chick-fil-A Sauce & This Is the Best
Dip your nuggets in the best sauce the chicken chain has to offer.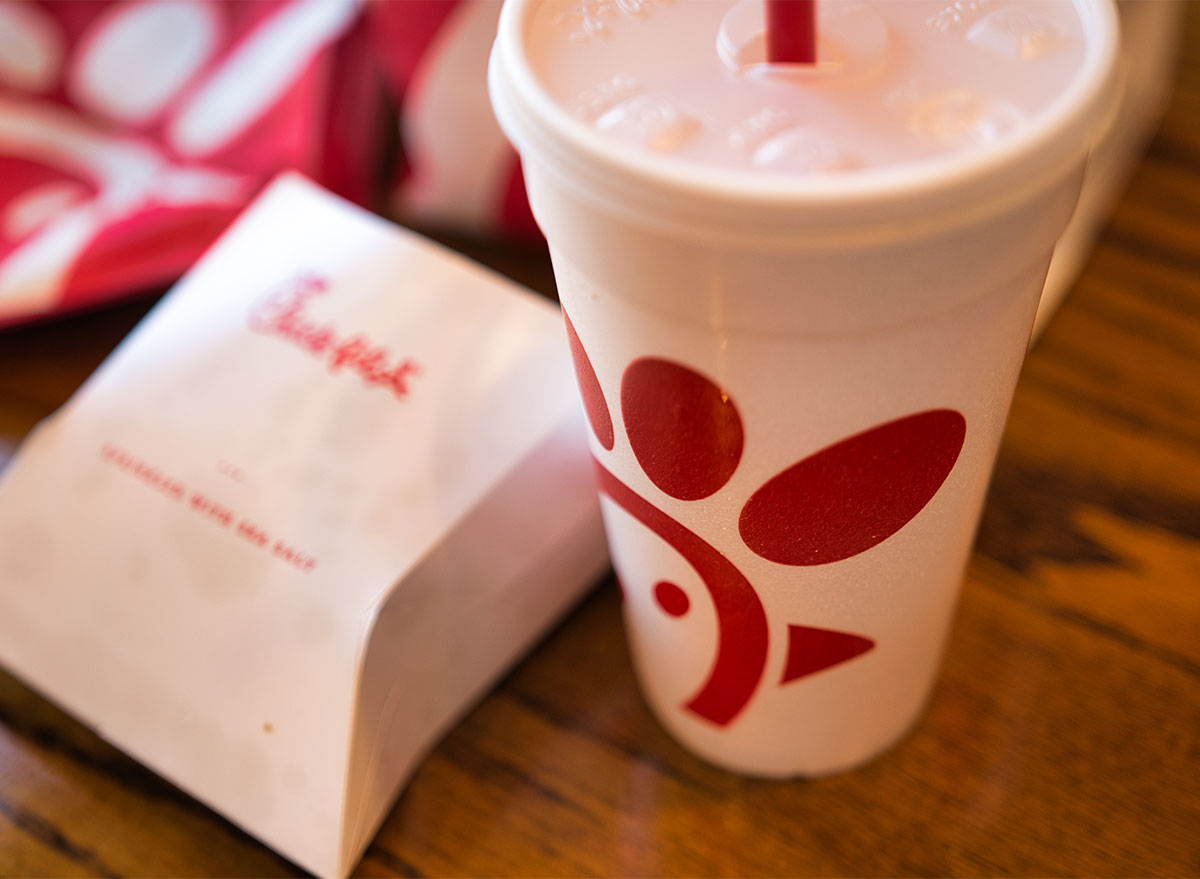 I don't swing through the Chick-fil-A drive-thru often, but when I do, I leave with at least two Polynesian dipping sauces for my nuggets and fries. It wasn't that surprising to me when I found out that Polynesian is one of the chicken chain's most popular sauces. But how do the others stack up? I took it upon myself to find out. To be very scientific, I grabbed my husband, Jon, and we got to work testing out the sauces on both chicken nuggets and fries. Here's our ranking of all of Chick-fil-A's dipping sauces, listed from worst to best.
And for more, don't miss the We Tasted Every Taco at Taco Bell & This Is the Best.
Garden Herb Ranch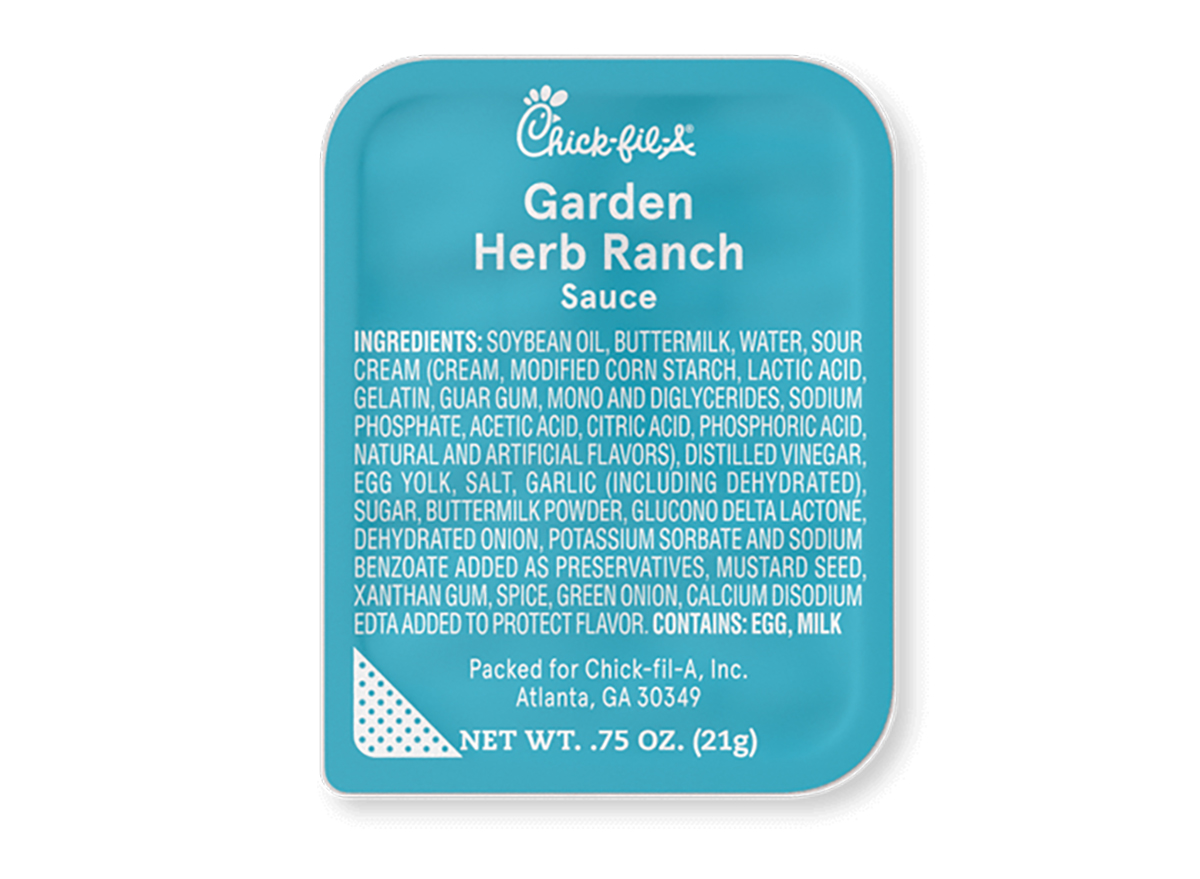 6254a4d1642c605c54bf1cab17d50f1e
This one was only okay. I personally find that ranch is one of those dips or dressings that tastes better cold and loaded with fresh herbs. This is a shelf-stable sauce, so it is neither of those things. But, it is still pretty thick and somewhat ranch-y. Just manage your expectations.
Sweet and Spicy Sriracha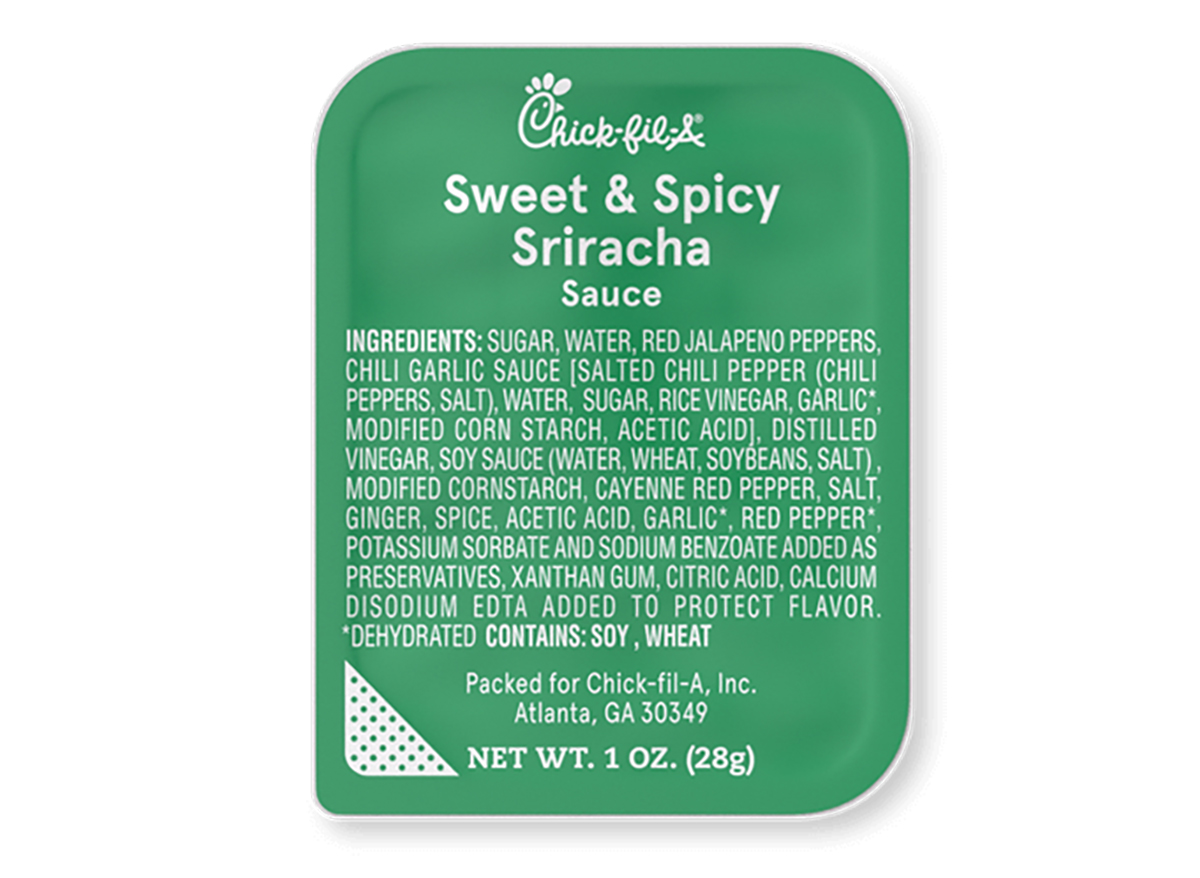 A Sriracha sauce might sound intimidating until you remember that Chick-fil-A is one of the whitest brands around. While this variation of a classic Southeast Asian sauce does pack a little heat, it's not as hot as the real deal. For us, that was a good thing because too much heat would probably overwhelm the nuggets. The sauce is a little sweet at first, and then some heat creeps up in the back. It doesn't pair as well with the fries, so keep it on the chicken.
Zesty Buffalo
This is probably the sauce with the thinnest viscosity of the bunch, so be prepared for a little drippiness. Its flavor is, in fact, zesty and sharp thanks to the vinegar and spices, but for someone who loves acidic foods, this was a hit. I didn't realize how much I liked it until I kept going back for more dunks after trying all the other sauces. Here's a pro-tip: Combine the buffalo and ranch sauces. You're welcome.
Honey Mustard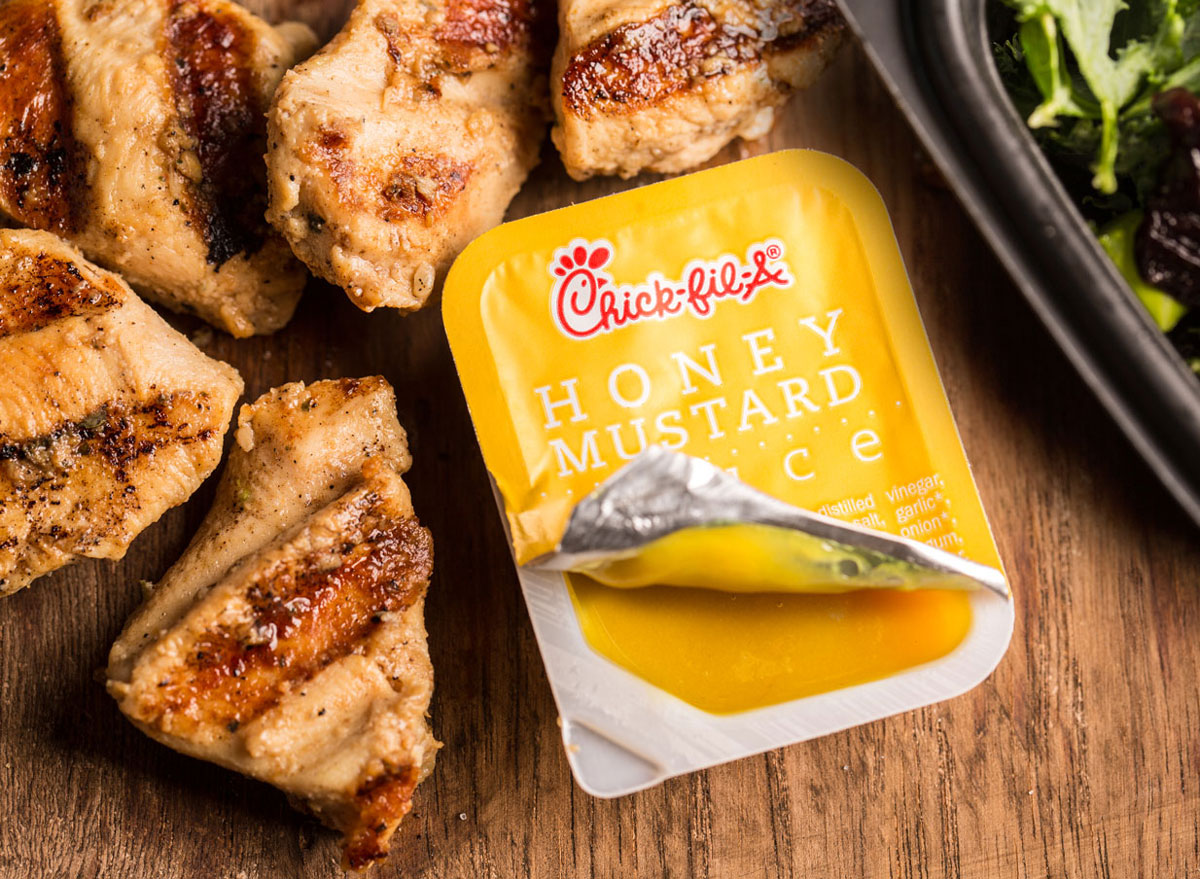 You have to really like mustard to like this one. I love mustard, so I enjoyed this sauce. If you prefer your honey mustard to be more towards the honey side of things, though, then you'll probably be disappointed.
Chick-fil-A Sauce
It's a classic for a reason, y'all. Although not my favorite sauce, it's in the top three. The mayo-base makes it creamy, and there's a nice tomato-y tang. I pointed out to Jon that it tasted smoky, to which he said, "No, it doesn't." But a glance at the official website reveals that I am right. It is a little smoky! It's excellent with both nuggets and fries.
Barbecue
This one surprised me with how good it is. I live in the South with access to delicious barbecue, and while this doesn't match the real deal, it's closer than you would think. It's not too sweet, a little tangy, and it has good spreadability should you want to add it to a CFA sandwich. It was good with both the nuggets and fries.
Polynesian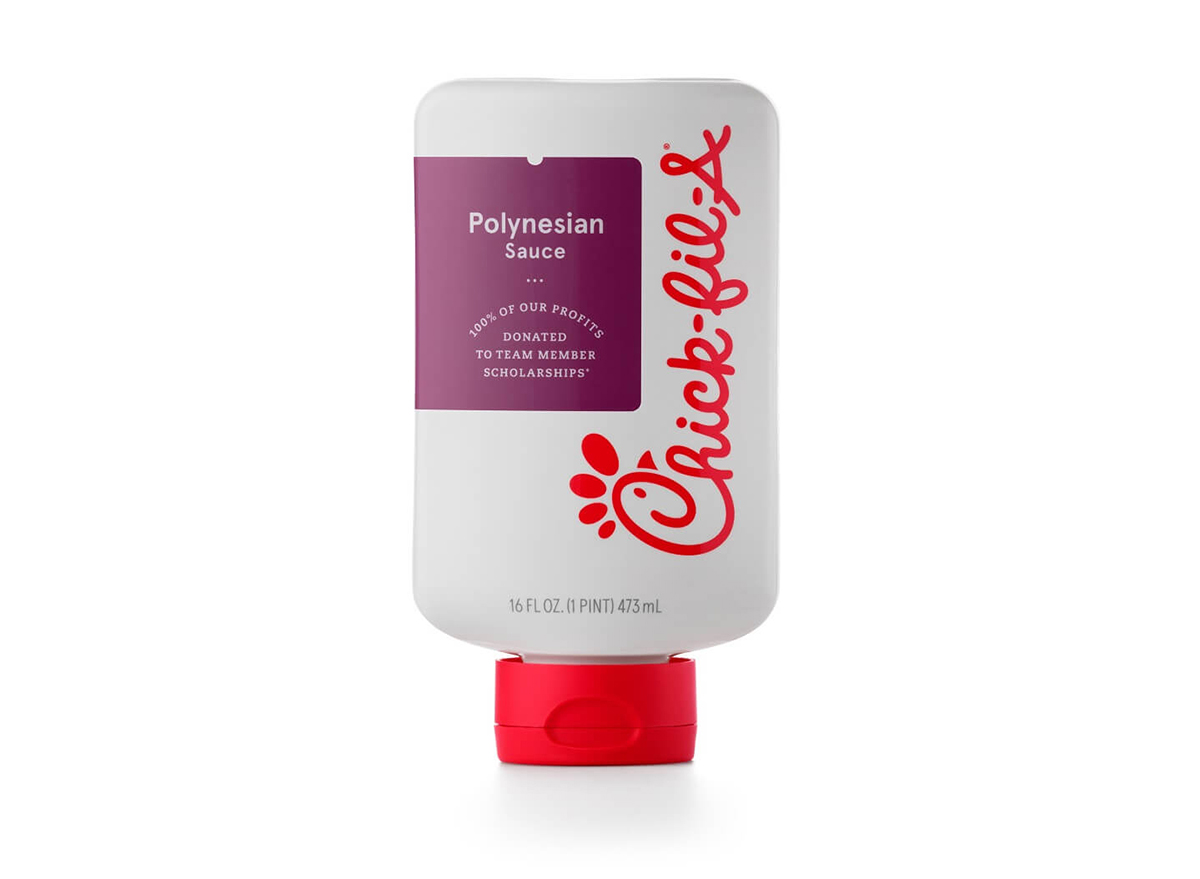 The sticky red substance is kind of like a sweet and sour sauce. Despite the name, it has nothing to do with Polynesia (and I can't figure out why it's called that?) and is primarily a crimson-hued blend of sugar, corn syrup, vinegar, and seasonings. Regardless, it's delicious. It's the right amount sweet and tangy and it's especially great with their French fries. In fact, Jon wanted me to note that no matter what you order, you should make sure you get a Polynesian sauce for your fries. So there you have it.
Check out more of our exclusive taste tests:
We Tried Every Burger at McDonald's & This Is the Best
We Tried 7 Fast-Food Fries & These Are the Best!
Lia Picard
Lia Picard lives in Atlanta where she writes about all things lifestyle.
Read more about Lia