Steak 'n Shake Is on a Downward Spiral for These Reasons, Customers Say
Long wait times and slipping food quality are just some of the reasons the chain is losing customers.
Burger brand Steak 'n Shake has been no stranger to struggle in its almost 90-year existence. It's stuck around since the Great Depression and fought to remain relevant for decades, which isn't an easy task for any fast-food operation.
On the brink of bankruptcy earlier this year, Steak 'n Shake had its parent company, Biglari Holdings, pay off its $153 million debt and was finally able to report a profit—$4.1 million—in the first quarter of 2021. However, its revenues in the same quarter fell almost 40%, and, according to Restaurant Business, the chain—which currently owns 550 locations across the Midwest, per its most recent financial filing—has been shedding locations for the last three years. In fact, since 2018, the chain has lost a total of 12% of its footprint. (What's more, some 50 company-owned restaurants are still temporarily closed due to the pandemic.)
Unfortunately, it's going to take a lot more than pandemic recovery to make Steak 'n Shake win over customers… especially when you consider the chatter on the internet.
Here are the top reasons customers list for not taking their business to Steak 'n Shake anymore. For more, check out 12 Restaurant Chains Disappearing in 2021.
Steak 'n Shake's change in management.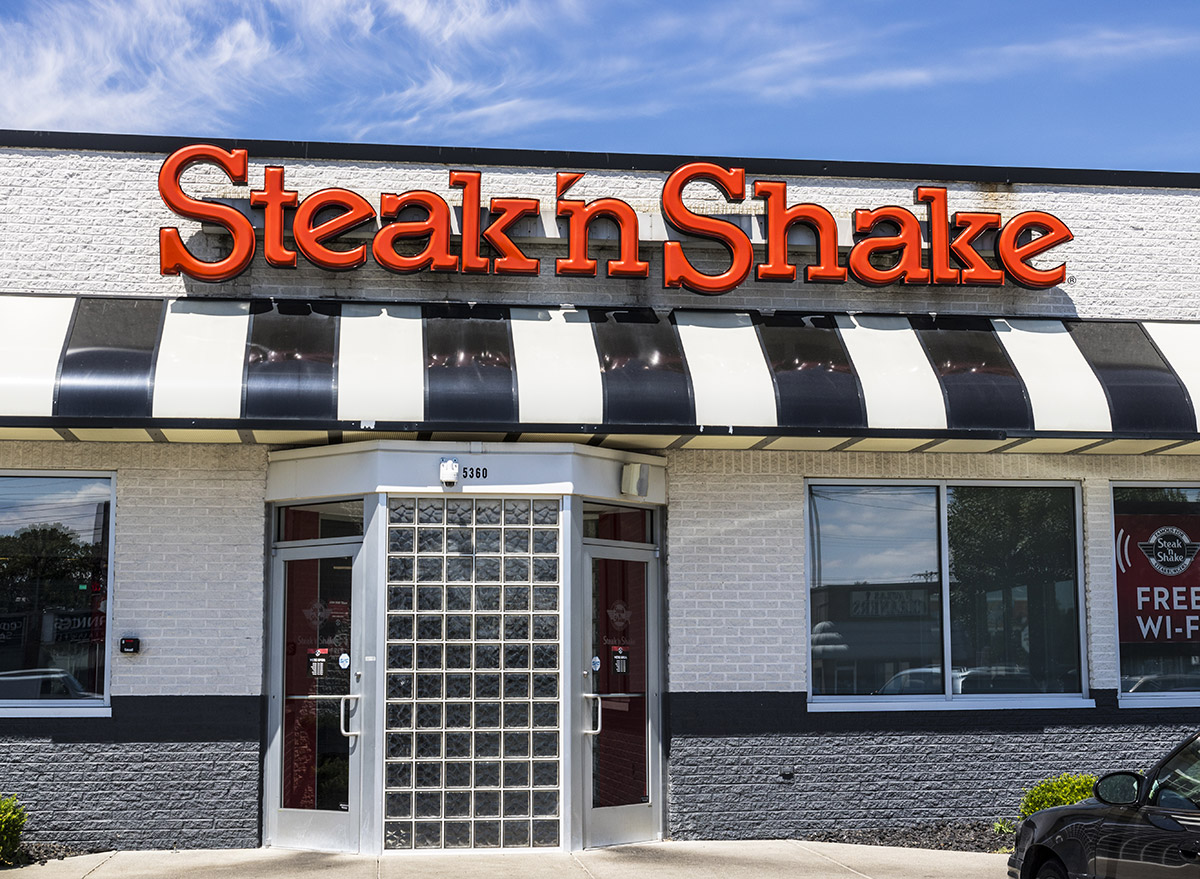 Experts point to a decline in the quality of service and food, starting in 2008, as the main culprit for the chain's declining popularity. This was the same year that new owner, Biglari Holdings Inc., took over the company and implemented some major changes to Steak 'n Shake's operational model.6254a4d1642c605c54bf1cab17d50f1e
CEO Sardar Biglari had a fresh vision for the way Steak 'n Shake should operate: with high efficiency and low margins. As YouTuber Company Man explains, Biglari essentially wanted to sell more burgers for cheaper, where speed of service would be key in feeding the masses with not great, but good enough, burgers and shakes.
In order to achieve this, Steak 'n Shake's menu was pared down to the basics—burgers, fries, sodas, and shakes—and its prices dropped to a uniform low across all locations. While sales started to rise for a while, they started slipping again in 2016.
Some of Biglari's changes have had a lasting impact on the burger chain's appeal with customers. But that's not the only complaint.
Wait times are frustrating.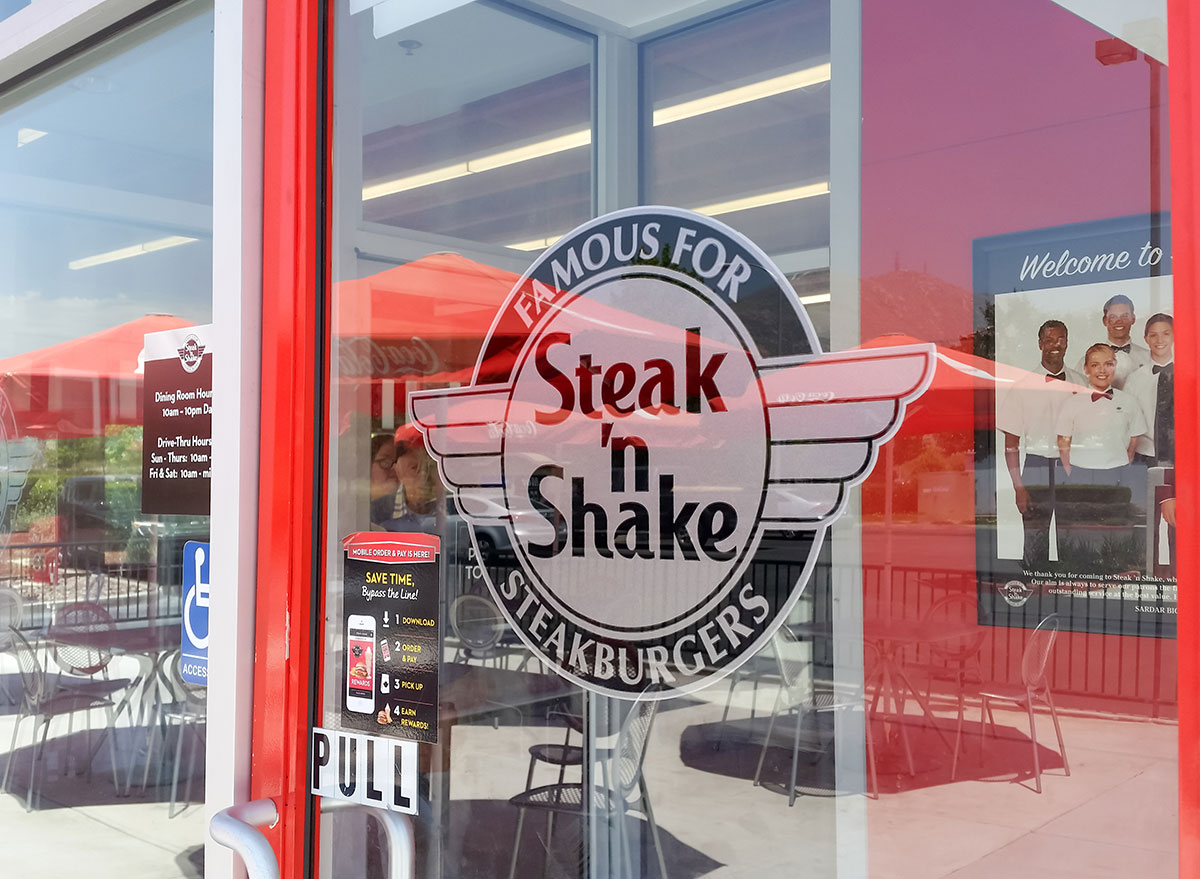 Steak 'n Shake's success is predicated on the fact that it can get its food out fast. But, according to customers who sounded off online, the chain's speed of service falls far behind its peers.
On YouTube, the sentiments are similar: "'Steak & Wait' as my friend has called it."
The quality of the food has slipped.
Steak 'n Shake built its reputation on freshly-made burger patties and hand-dipped milkshakes, but the quality of their ingredients has gone down drastically, according to customers.
Many echoed that opinion about milkshakes.
The chain has an identity crisis.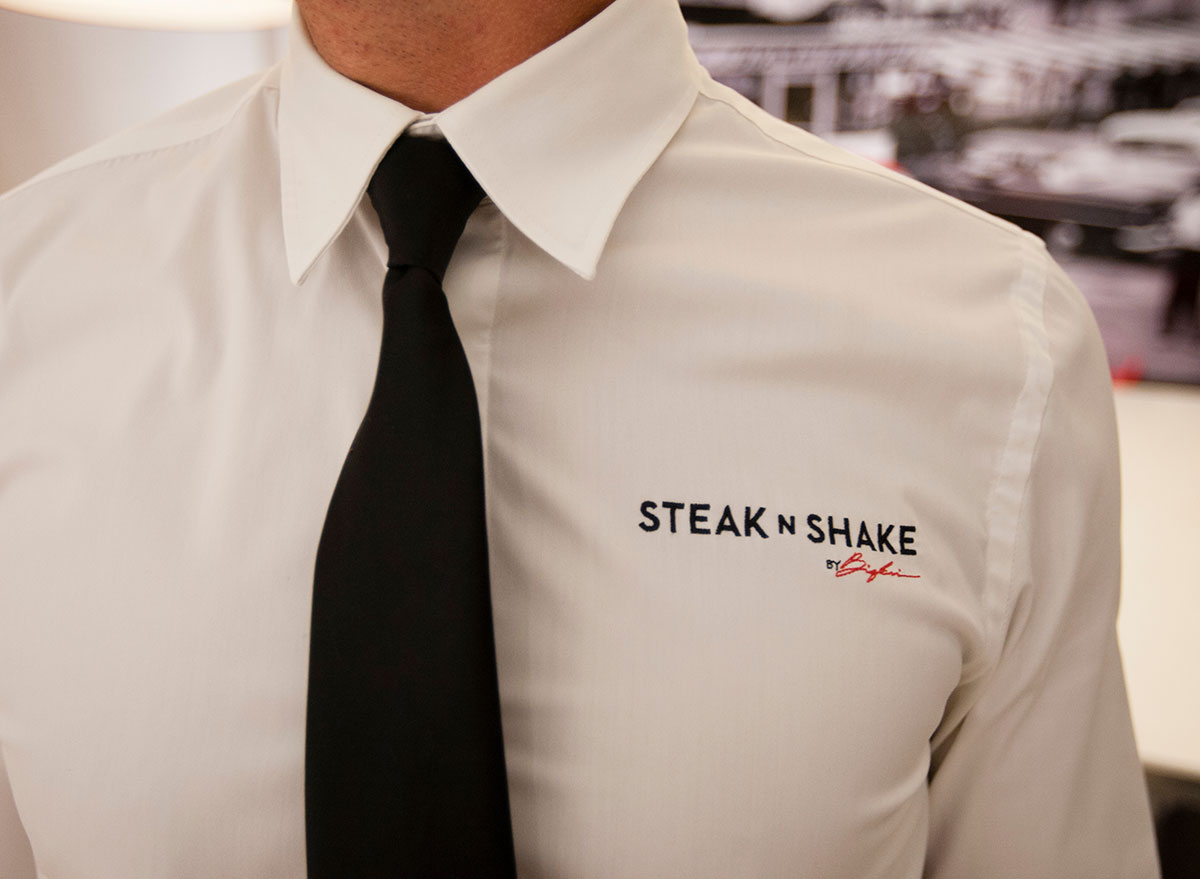 Steak 'n Shake is a confusing place for some. It's a fast-food chain with a drive-thru, but also has table service. In the end, it doesn't seem to be satisfying its customers on either front.
A YouTube user pointed to the fact that the wait and the price don't seem to be congruent: "It's like they don't know what their identity should be. It's not acceptable for the only customer in the drive-thru to wait 25 minutes for their food and pay 30% more than you would at any other fast food place. They should remove the drive thru, up the quality of the food, and be the good late night burger joint."
There are complaints about the service.
According to customer comments, the quality of service at the chain is abysmal, but there may be a good reason behind it. YouTube users who identify themselves as having worked at Steak 'n Shake have one resounding critique for the company: Stop treating your employees like they're replaceable.
According to one, when Biglari took over the company, the "Turnover rate skyrocketed, which meant that nobody stayed long enough to get good at their job, leading to lower quality and massive wait times."
Another ex-employee said Biglari implemented a $12 hourly wage cap for anyone that wasn't a manager, and cut down hours, which pushed out some of the chain's most seasoned cooks. "From there it was all downhill. Food quality dropped and wait times went up as unskilled teenagers replaced the good cooks. Servers started getting less tips because the food was bad and so the experienced wait staff quit not long after. Soon the whole store moved at a snail's pace," the YouTuber said.
For more, check out the 108 Most Popular Sodas Ranked By How Toxic They Are.
Mura Dominko
Mura is ETNT's Executive Editor, leading the coverage of America's favorite restaurant chains, grocery stores, and viral food moments.
Read more about Mura