The One Menu Item a Taco Bell Manager Says You Should Avoid
The recently launched drinks are polarizing fans.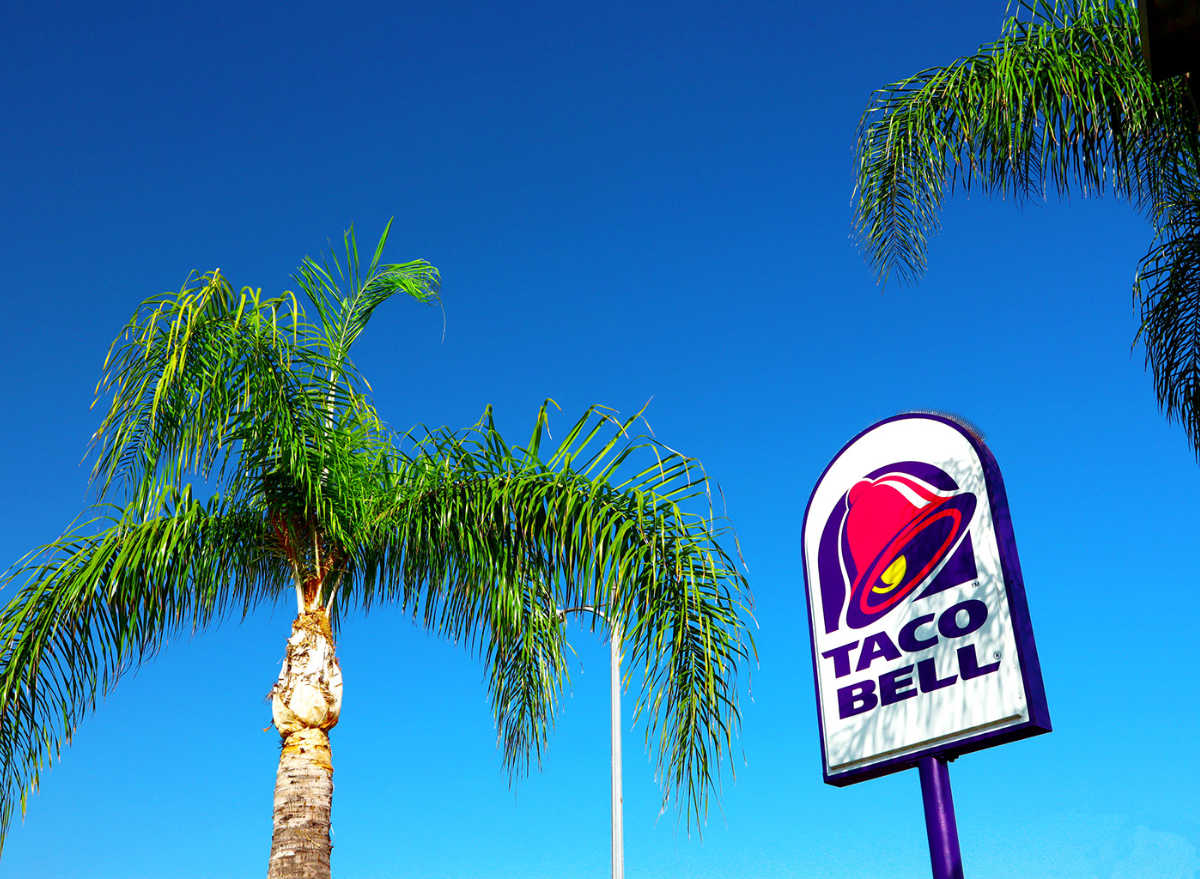 Taco Bell has launched some questionable items in the past. From the recently released chicken sandwich "taco," which is essentially just a fried chicken sandwich folded on its side, to the much-criticized foray into chicken wings, it seems like the popular chain would be wise to stick to its Mexican roots.
But when a Taco Bell manager hosted an AMA (ask me anything) session on Reddit last month and was asked what menu item should be avoided, there was no mention of Taco Bell's controversial chicken items.
Instead, the anonymous manager advised customers to stay away from the Island Freezes—Taco Bell's new line of fruity frozen slushies.
For more, check out Taco Bell's Major Hit Is Coming Back to the Menu Soon—Here's What We Know.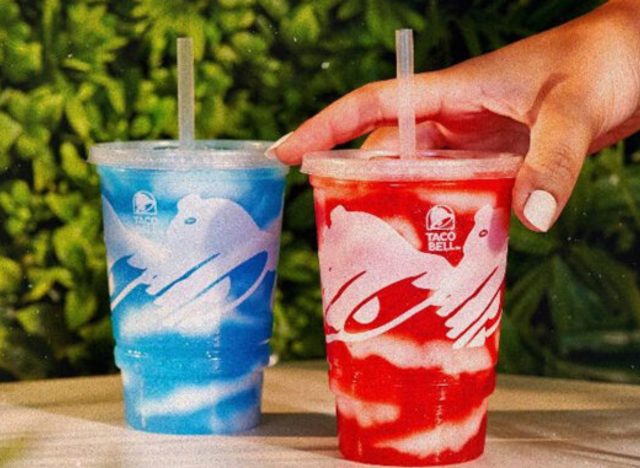 The Mexican chain has launched several limited-run slushies in recent years, including a Watermelon Candy Freeze in 2018, an Electric Blue Raspberry Freeze and Birthday Baja Blast Freeze in 2019, a Wild Strawberry Freeze in 2020, and a Wild Strawberry Lemonade Freeze in 2021.
But the Island Freezes are a little different and pack a new twist with the addition of a tropical dairy-based creamer. The chain launched the Baja Blast Colada Freeze last summer, which added the creamer to the classic Baja Blast Freeze, and released the Wild Strawberry and Blue Raspberry Island Freezes in December.
So what's wrong with the Island Freezes? The manager says "they're not for everyone" and that multiple customers have called back with complaints about these drinks. In fact, the manager himself doesn't like them either and calls them "disgusting."
And they're not alone. "No one likes the island freeze, I asked around," said one Twitter user. "Do not buy the island strawberry freeze from Taco Bell…tastes like dookie," another said.6254a4d1642c605c54bf1cab17d50f1e
While there aren't many specific points of criticism, other than the claims that the drinks simply taste bad, one Redditor says the Island Freezes are "way too sweet."
But the reviews seem to be mixed because other people love the new drinks. One Redditor replied to the manager and said, "that's the best one bruh, get that every day I work." Another Twitter user said "if you haven't tried the Island Blue Raspberry Freeze from Taco Bell you're missing out," adding that it's the best thing they've come out with.
It is possible that the negative feedback given to the manager about the Island Freezes may simply be caused by the fact that people aren't really sure what to expect, and might have been hoping for something closer to the classic Freezes without the cream.
If you're going to venture forth to try one of the new Island Freezes yourself, be ready for some sweet cream and maybe get a backup drink in case you're not a fan of the new concoction. A few more Reddit users claim that Taco Bell will be releasing two new cherry-based flavors of the Island Freezes, but this information hasn't been confirmed.
One thing's for sure, those that do like the creamy Freezes are certainly fans of spiking the drinks with alcohol.
Ashley Uzer
Ashley Uzer is a Los Angeles-based freelance writer that focuses on food, relationships, and wellness.
Read more about Ashley