Taco Bell Missed the Mark On This New Menu Item, Customers Say
The novelty is only available for a week.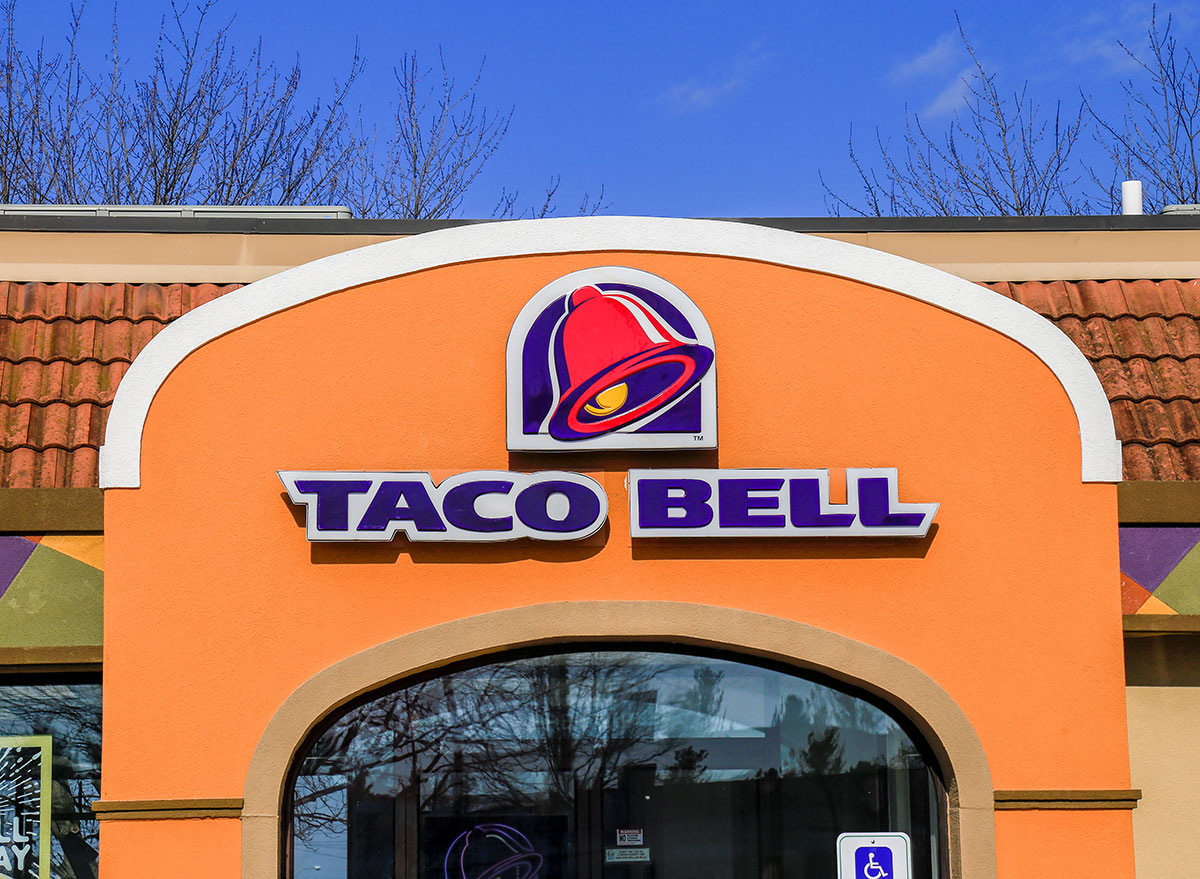 Taco Bell recently added chicken wings to its menu, a limited-time offer available for only a week. And while it has definitely garnered interest, the addition has not been a flat-out hit with customers who have tried it. Across social media, fans of Taco Bell are panning the chain's new Crispy Chicken Wings, calling them overpriced, salty, and undercooked.
In Taco Bell's defense, many never seemed fully on board with the idea of the beloved Mexican chain entering the chicken territory in the first place. When publicity for the wings kicked off on Friday, fans flooded Instagram with questions about long-retired menu items like Nacho Cheese Fries and Mexican Pizza, demanding to know why Taco Bell had chosen to launch an entirely new menu item instead of bringing back old customer favorites.
The mood has only continued to sour in the days following the release, with countless negative reviews of the wings pouring in on social media. Twitter users have already coined a number of Crispy Chicken Wings jokes, including: a) that the wings contain various kinds of rodent meat; b)that the wings have sent some customers to the hospital; and c) that the wings are an effective alternative to COVID vaccination.
Over on Reddit, customers are no less disgruntled, with many complaining about the size and price of the item. "Mine were all very small, overcooked and dry," remarked one customer. Another found the wings "super crispy…but small"—not to mention overpriced.
For the record, a standard order of Crispy Chicken Wings comes with five pieces of bone-in chicken for $5.99. According to Redditors, however, the (roughly) dollar-per-wing cost is far too high—one customer suggested a revised price of $3-4 dollars per order.
Others complained about the wings' nutritional value, with one person pointing out that a standard serving of wings clocks in at about 750 calories, with nearly a full day's worth of sodium. The customer even claimed to have suffered "chest pain" after eating a single five-piece order.
Outside of the Taco Bell fanbase (which has a reputation for reacting negatively to menu changes) reviews from food critics have been equally lackluster. Bill Oakley—the "Gordon Ramsay of fast food"—gave the wings an "average" rating, finding them crispy but lacking in flavor. A review on pop culture site Uproxx, meanwhile, rated the flavor highly (the wings are coated in a multi-spice "Quaeso seasoning") but found them to be undercooked—"soft and chewy."6254a4d1642c605c54bf1cab17d50f1e
Good on Taco Bell for trying something new, but from the sound of it, the Crispy Chicken Wings have not been a hit with the fans. Good thing they're only around for a limited time.
For more, check out:
And don't forget to sign up for our newsletter to get the latest restaurant news delivered straight to your inbox.
Owen Duff
Owen Duff is a freelance journalist based in Vermont, home of Ben & Jerry's.
Read more about Owen