Trader Joe's Is Discontinuing These 4 Items
Stock up ASAP, because these are going away any day now.
Trader Joe's rolls out tons of new products every month, but the popular store must, in turn, discontinue products now and again as well. The reasoning behind discontinuations isn't always clear, but oftentimes it's just due to low sales or simply needing to make space on the shelves for something newer and better.
In the coming days, TJ's plans to discontinue a few products that might be your favorites. That means if you haven't already checked your local store, the time is now to do so. Grab what you can of what's left so you'll have at least a little bit longer with the products. Hopefully, you'll be able to find an acceptable substitute on Trader Joe's shelves in the future. In the meantime, here's what's going away at Trader Joe's soon.
Cat Food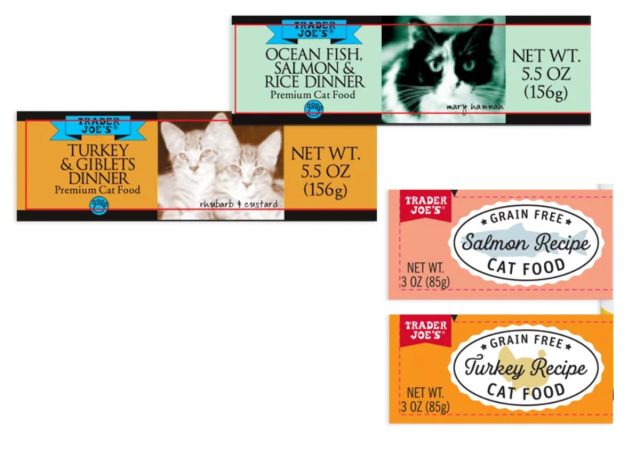 Trader Joe's isn't getting rid of all of its cat food, but it's saying farewell to a few items. The chain said in a statement posted in April that the food was getting dropped due to "inconsistent availability and ongoing sourcing issues."
Leaving the shelves are Ocean Fish, Salmon & Rice Dinner Premium Cat Food, Turkey & Giblets Dinner Premium Cat Food, Grain Free Salmon Recipe Cat Food, and Grain Free Turkey Recipe Cat Food.
Dog Food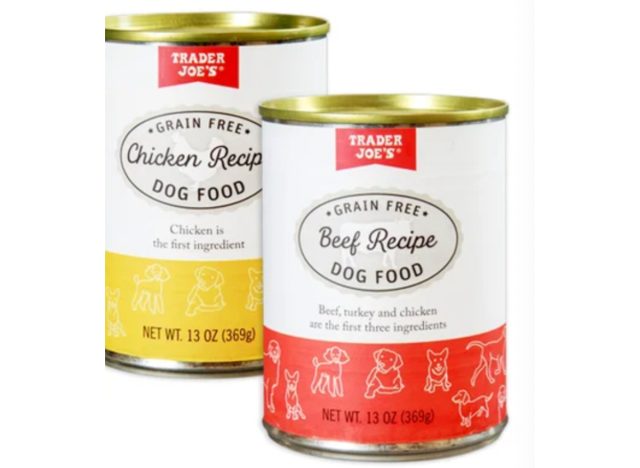 With some cat foods leaving shelves, naturally that means some of the dog food is going away as well. Not as much, though!6254a4d1642c605c54bf1cab17d50f1e
Types that will no longer be available to purchase are the Grain Free Beef Recipe Dog Food and Grain Free Chicken Recipe Dog Food. There are still other options available at Trader Joe's for your furry friend, but if they're currently eating one of these two, your best bet is to buy a few more cans and start weaning them off it and onto something new.
Red Refresh Herbal Tea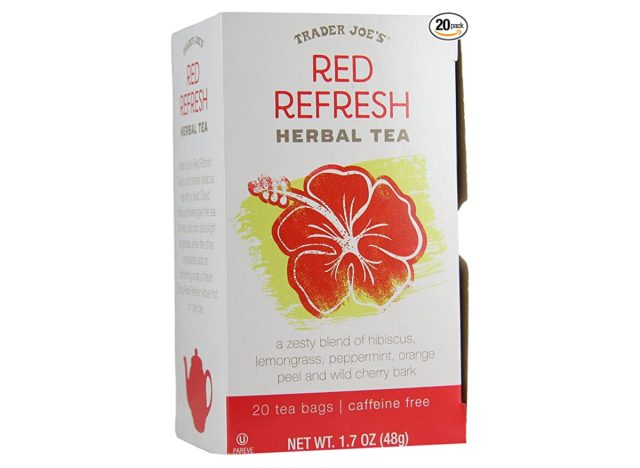 Your nightly routine might have to change if you currently love to sip on this herbal tea. The blend of hibiscus and lemongrass is a zinger on a cold night, but it's about to disappear for good, according to the Instagram account @traderjoestobediscontinued.
TJ's has some comparable teas you can pick up if you want something herbal, as well as black and green varieties if you need some caffeine.
Dark Russet Potato Chips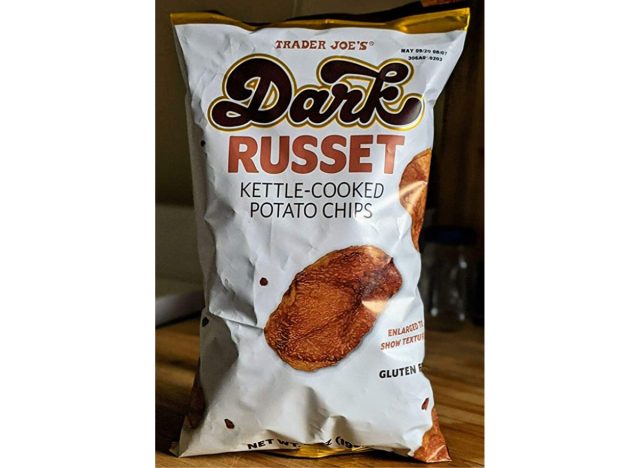 The Dark Russet Potato Chips at Trader Joe's are the ultimate crunchy snack and these kettle chips are not for eating in quiet places. Alas, @traderjoestobediscontinued says they're about to leave shelves for good, but you can grab a few bags and put them in the freezer to stock up.
Once they're gone, you'll have to move on to one of TJ's other many snack offerings. Fortunately, the store has a lot to choose from, including chips, pretzels, and popcorn galore.
These aren't the only items that will be hard to find during your next trip to the store—Trader Joe's Is No Longer Selling This Salad, FDA Says
Hedy Phillips
Hedy is a freelance writer with years of experience covering buzzy food trends, wellness, and weight loss.
Read more about Hedy