Trader Joe's Just Released These Two New Seasonings
Watch out, Everything but the Bagel!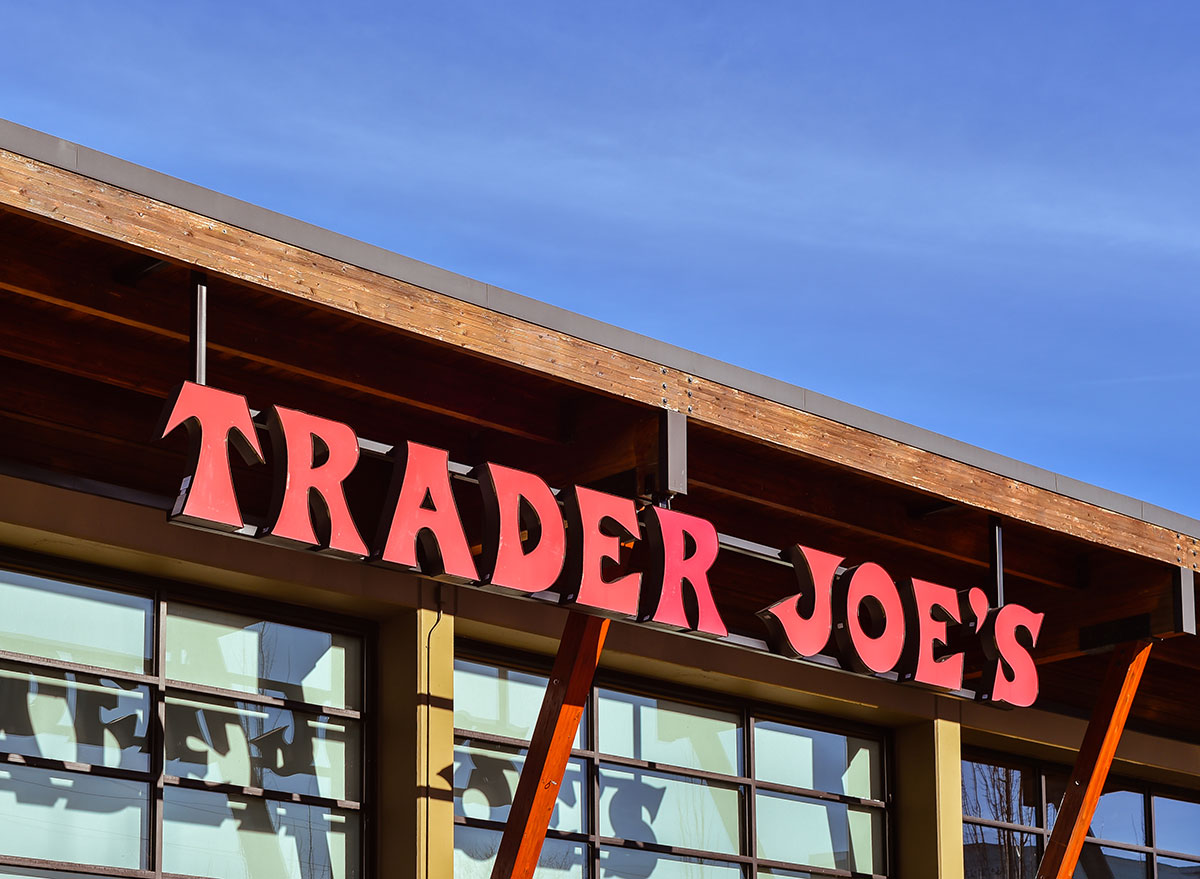 Trader Joe's makes flavoring anything from meat, fish, and vegetables easy thanks to making multiple spices that other grocery stores simply just can't recreate. If Everything but the Bagel Seasoning Blend is a staple in your kitchen, like it is for so many foodies, then get excited, because now there are two new Trader Joe's seasonings to try: Cuban Style Citrusy Garlic and Za'atar.
The first is the grocery store chain's take on Cuban Mojo sauce, which is traditionally made with garlic, olive oil, orange juice, or another citrus juice. Ingredients for the TJ's blend are similar, with garlic, onion powder, salt, lime juice, red pepper, bay leaves, cumin, black pepper, bitter orange oil, oregano, basil, and parsley. Za'atar is a typical Middle Eastern flavoring, and Trader Joe's version combines sesame seeds, thyme, marjoram, coriander, oregano, sea salt, and lemon oil, according to posts from the Instagram account @traderjoeslist. (For more on cooking at home, here are the 100 Easiest Recipes You Can Make.)
Trader Joe's Everything but the Bagel Seasoning captured the hearts and baskets of many shoppers, prompting products like Everything but the Bagel Chips to land on shelves. Now, people are getting excited about the two new seasoning options, too, @traderjoeslist's posts show.
Commenters voiced their excitement, saying the Cuban Style Citrusy Garlic will go great on things like black beans, avocado, guacamole, and chicken.
The other seasoning blend is also attracting buzz. An announcement post by the account has upwards of 25,000 likes in less than a day. Customers are already raving about wanting to try it and how it goes great on a sesame bagel with cream cheese, cottage cheese, pita bread, and more.
As one commenter put it, "TJ's CRUSHING THE SPICE GAME THESE DAYS👏🏼👏🏼" and we couldn't agree more!
To get all the latest news on Trader Joe's seasonings and other grocery store products delivered right to your email inbox every day, sign up for our newsletter, and check out these 15 Trader Joe's Frozen Food Recipes You Need to Try.
Amanda McDonald
Amanda has a master's degree in journalism from Northwestern University and a bachelor's degree in digital journalism from Loyola University Chicago.
Read more about Amanda