If You Bought This Meat at Walmart, Throw It Out Now
The ham was sold in three states and could still be in customer's kitchens.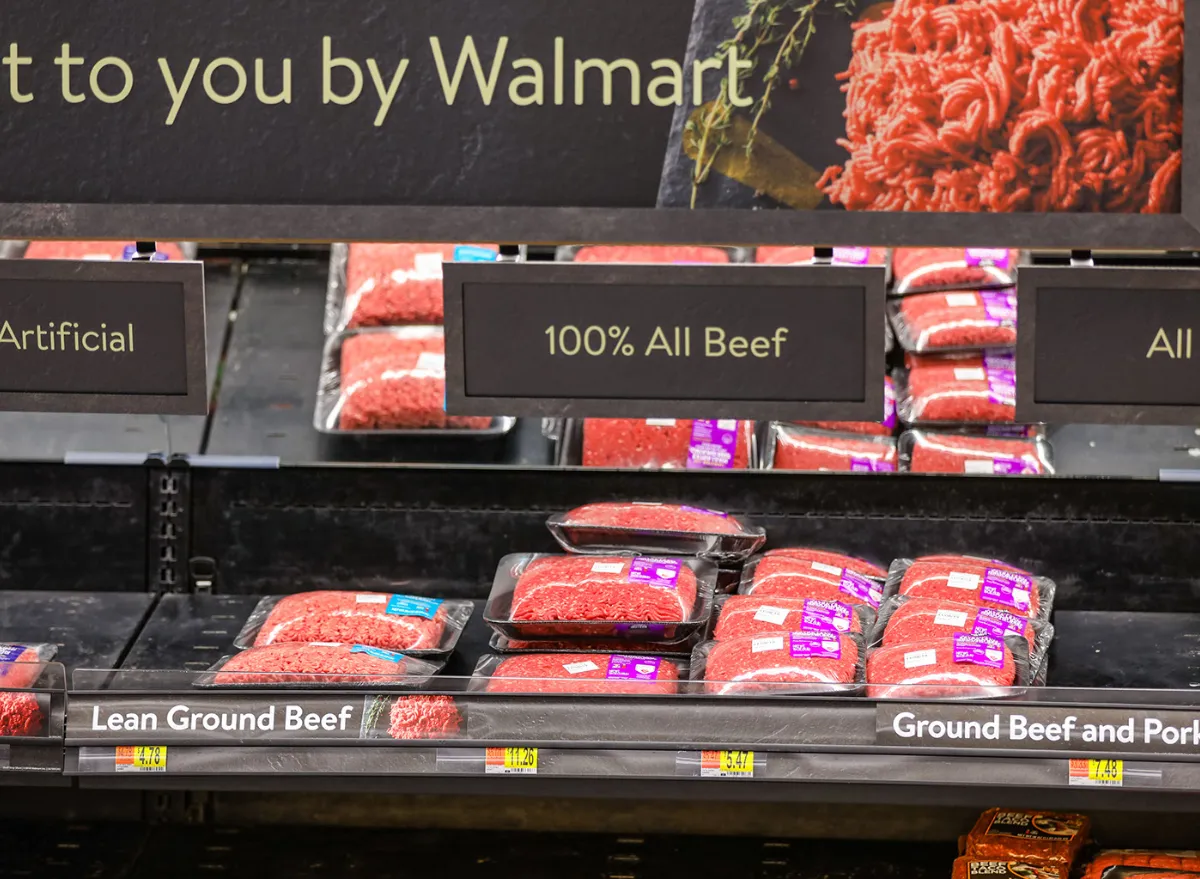 The Great Value brand at Walmart is a staple in many households across the U.S. because of its cost, but one meat item sold recently could be dangerous to the health of anyone who eats it, according to the USDA's Food Safety and Inspection Service (FSIS).
In a public health alert published on May 18, FSIS outlines why the ready-to-eat Black Forest Ham item should not be eaten and instead thrown out if it is in your kitchen because the product could be undercooked. This means that harmful bacteria may not have been killed during the manufacturing process before the ham reached shelves.
The meat in question comes in 1-pound Great Value resealable plastic with a "Best if used by" date of 07/15/22 and the number EST. 26C on the front. The package features a picture of a ham sandwich on the front, with a green label saying "97% Fat Free" and a red label showing it is 1 pound. They were shipped to and sold at Walmart stores in Illinois, Indiana, and Ohio.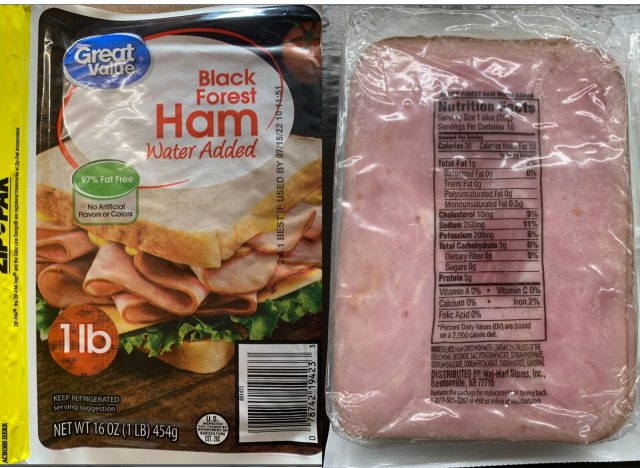 Although recalls are sometimes issued for these types of issues, FSIS says, the organization "is concerned that some product may be in consumers' refrigerators or freezers," the notice says. "Consumers who have purchased these products are urged not to consume them. These products should be thrown away or returned to the place of purchase."
No illnesses have been reported to date, but hundreds of people have gotten sick from eating one beloved brand of cereal and the FDA is continuing to investigate.
Amanda McDonald
Amanda has a master's degree in journalism from Northwestern University and a bachelor's degree in digital journalism from Loyola University Chicago.
Read more about Amanda