Walmart, Whole Foods, and Other Grocery Stores Are Closing Locations Soon
Some closings are leaving shoppers without other options.
We're almost halfway through 2022, and while grocery stores started out the year with lofty goals to bounce back in the midst of the pandemic, some have seen business trail another way. Inflation is driving up prices and shortages are being spotted, but all the while a few of the largest grocery store chains in the country are closing stores soon.
With these locations shutting their doors for good, many customers will be forced to shop elsewhere. Here are all the details on these closures and what it means for the store moving forward. (In the meantime, one chain is opening stores and selling out of many products—These Are Costco's Most Popular Items Right Now.)
America's largest retail chain with nearly 5,000 locations scattered around all 50 states in the U.S. is closing some of its stores because of weak sales and underperformance. Both a supercenter and two regular Walmart stores in Louisville, Ky., Cincinnati, Ohio, and Bellevue, Wash. closed in late April while another in Gilford, Conn. will close soon on May 20. Another store in Mayfield Heights, Ohio east of Cleveland will also close sometime this month.
A spokesperson told several news outlets after the news broke about the Louisville and Cincinnati store closings that they "are grateful to the customers who have given us the privilege of serving them" and that "we look forward to serving them at our other stores in the surrounding communities and on walmart.com". The hundreds of employees who worked at these locations are eligible for transfers to others, the company says.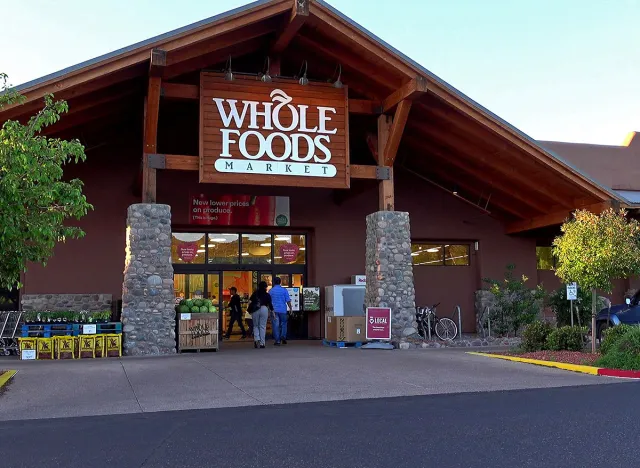 Amazon purchased Whole Foods Market in 2017 for over $13 billion but since then the company's supermarket strategy has drastically changed. It recently announced that all brick-and-mortar bookstores, "Amazon 4-Star" shops, and Amazon pop-up kiosks in malls are closing so the company can focus on its grocery stores, and now a half a dozen Whole Foods stores are shutting down, too.
Two stores are in Alabama and two in neighborhoods of Chicago, as well as in California and Massachusetts. Five will be closed as of May 6, with the other to close soon after.
"As we continue to position Whole Foods Market for long-term success, we regularly evaluate the performance and growth potential of each of our stores, and we have made the difficult decision to close six stores," a Whole Foods spokesperson told Bloomberg about the closings. "We are supporting impacted team members through this transition and expect that all interested, eligible team members will find positions at our other locations."
The company is making strides, though, in other areas. While six Whole Foods are closing, six Amazon Grocery stores have opened in 2022, with more on the way.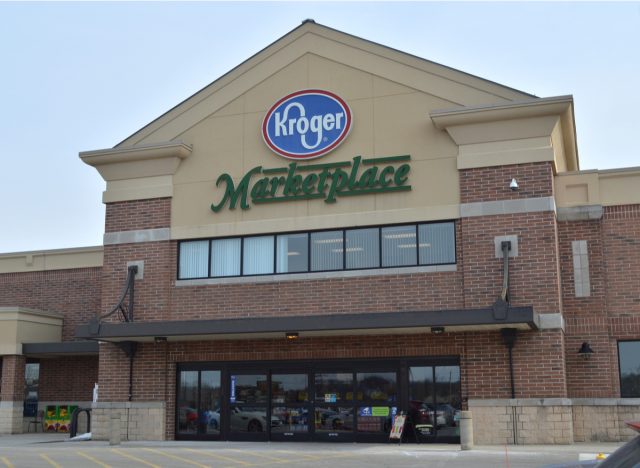 In 2021 several Kroger locations were shut down, and that trend is continuing into 2022. With almost 2,800 grocery stores in 35 states, Kroger has a big hold on the industry, but some shoppers will have to go elsewhere to get their kitchen essentials.6254a4d1642c605c54bf1cab17d50f1e
One Plano, Texas store is closing in order to be relocated somewhere else, though details are scarce. However, earlier this year a supermarket in Campbellsville, Ky. shut down because "financial projections show that the store would suffer even greater losses in the future," a spokesperson said according to local news station WDRB. In January a Kroger store closed in McComb, Miss. after its lease expired.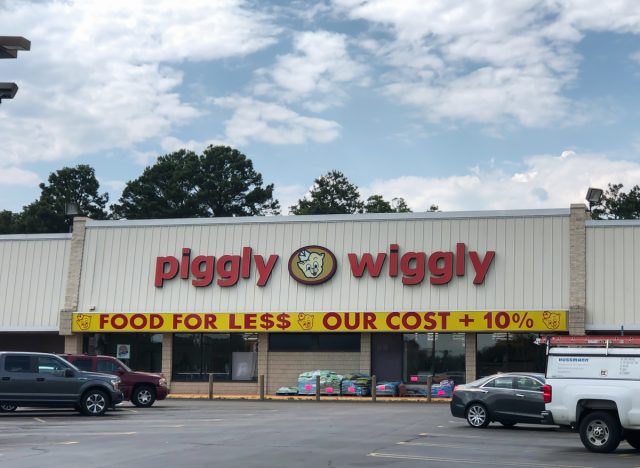 Piggly Wiggly operates in 17 states but in recent months has announced several stores are closing and in some cases stranding customers without another grocery option to get necessities.
A larger grocery store will take the place of a Piggly Wiggly in the Florence Mall in Florence, S.C. when it closes on May 21, according to local news station WBTW News13. Reports say the building's landlord is buying out the current lease in order for the undisclosed chain to come in. Another Piggly Wiggly is about three miles away and was recently renovated.
Earlier this year on April 20 a Nashville, Tenn. location officially shut down, much to the dismay of loyal shoppers. The store had been open since 1954, and because of the closing residents are now forced to shop a mile or two away, a challenge for many of the residents who are wheelchair-bound.
Elsewhere, an online petition was created in order to save another Piggly Wiggly location in Whitmire, S.C. got over 1,000 signatures, but ultimately the store closed on Feb. 11. Like in Nashville, shoppers now have to travel quite a while—in this case around 20 minutes—in order to get to the nearest grocery store until plans for the space are finalized.
"Due to the landlord selling the property where the store is located, the Piggly Wiggly in Whitmire will be closing," C&S Wholesale Grocers, the company that owns and operated the Piggly Wiggly brand, told The Newberry Observer at the time. "The store employees were notified by the owner and he is working to support them through this transition."
While these four chains are going through some changes, inside others some items are missing. Here's why Costco, Walmart, and Kroger Are Putting Purchase Limits on These Items.
Amanda McDonald
Amanda has a master's degree in journalism from Northwestern University and a bachelor's degree in digital journalism from Loyola University Chicago.
Read more about Amanda