These 5 Items Are About to Fly Off Shelves, Whole Foods Says
These will be staples of your grocery runs all summer long!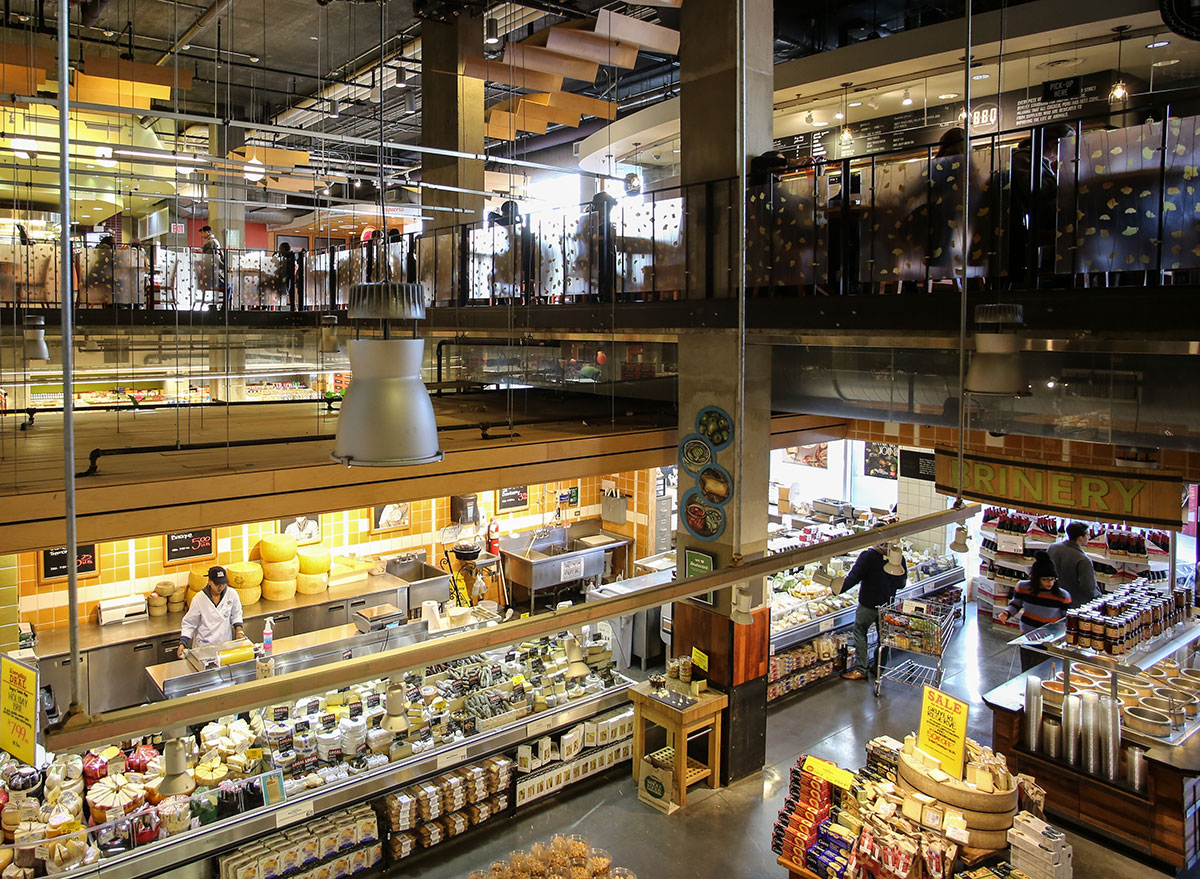 If you started eating a plant-based diet or ever looked into eating more whole foods in the past year, you're not alone. Everyone is curious about these types of food, and the major hype is here to stay, data reveals.
Plant-based meat (although it's been around for a few years) saw sales go up by 42% in 2020 compared to 2019, according to a survey of consumer interest conducted by Instacart. Plant-based milk saw a similar popularity growth of around 27%. As more and more people try out these alternatives… they're liking them.
About 30% of survey respondents say they "plan to continue eating healthier by preparing lighter, plant-based meals" from now on, Instacart says. With this in mind, Whole Foods has gathered its first-ever plant-based trend predictions as we head into a sunny and flavor-filled summer (unlike last year's).
Below are the top 5 items the chain says are going to be in everyone's carts soon. And for more on what to eat this summer, here are The 7 Healthiest Foods to Eat Right Now.
Gourmet Alternative Cheeses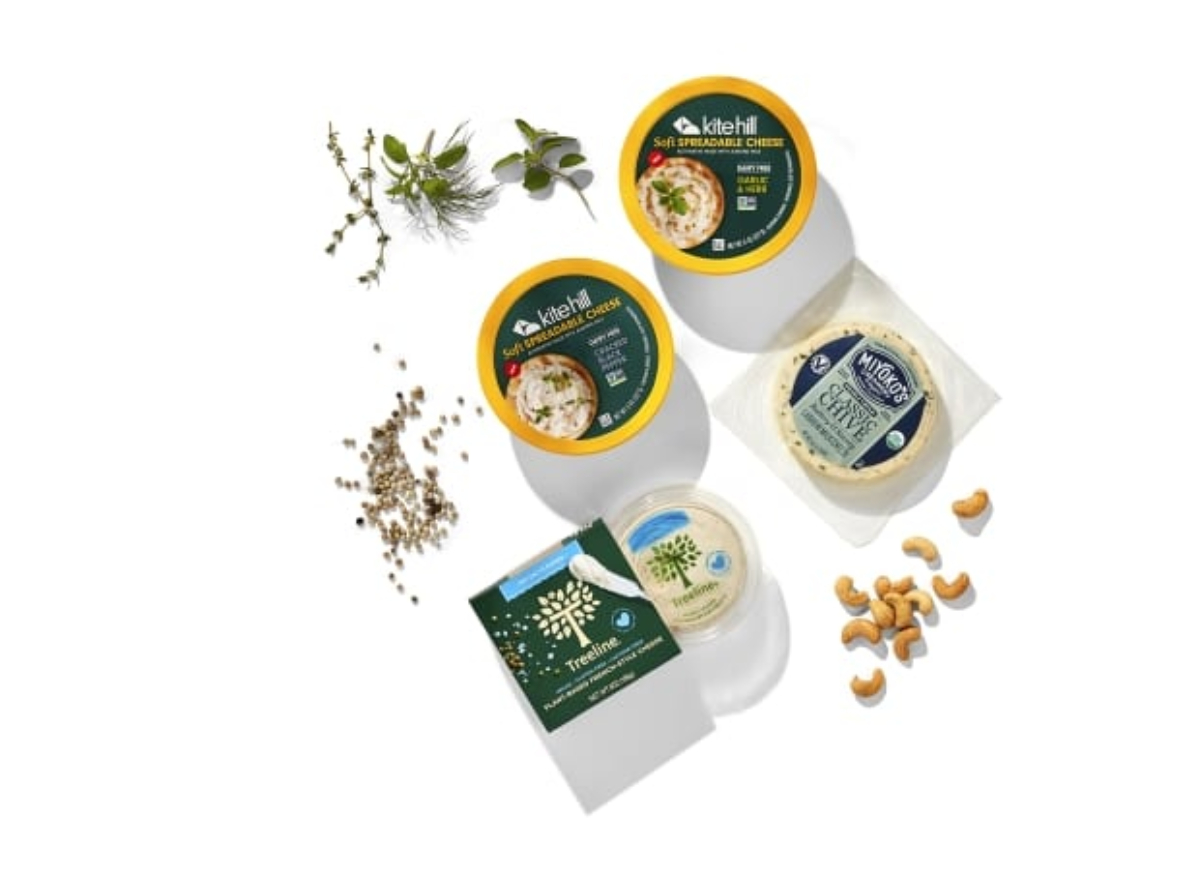 You Gouda believe Charcuterie boards and picnics are already in full swing as restaurants, grocery stores, and other places open back up fully and get rid of COVID-19 rules. Whole Foods says that cheesemakers are making plant-based options and "replicating the methods used to make dairy cheeses for more authentic textures and flavors."
Related: To get all the latest news about your favorite grocery stores and items delivered right to your email inbox every day, sign up for our newsletter!
BBQ Staples
With BBQ staples like hot dogs, bacon, and other types of pork going up in price right now, it's the year to try out plant-based options, according to the trend predictions report. And we're not just talking about Beyond and Impossible Burgers (which have recently gotten makeovers and revamps).6254a4d1642c605c54bf1cab17d50f1e
"Think plant-based products like hot dogs, Italian-style sausages and even jackfruit BBQ," Whole Foods says. "From algae-based casing to hickory smoke concentrate, these vegetarian options have unique ingredients making it easy (and flavorful) to incorporate more plants into cookouts."
Interested in going meatless, maybe even just one day a week? Try Mondays! Here's how Meatless Mondays can save you money and help the planet.
Plant-Based Items for Kids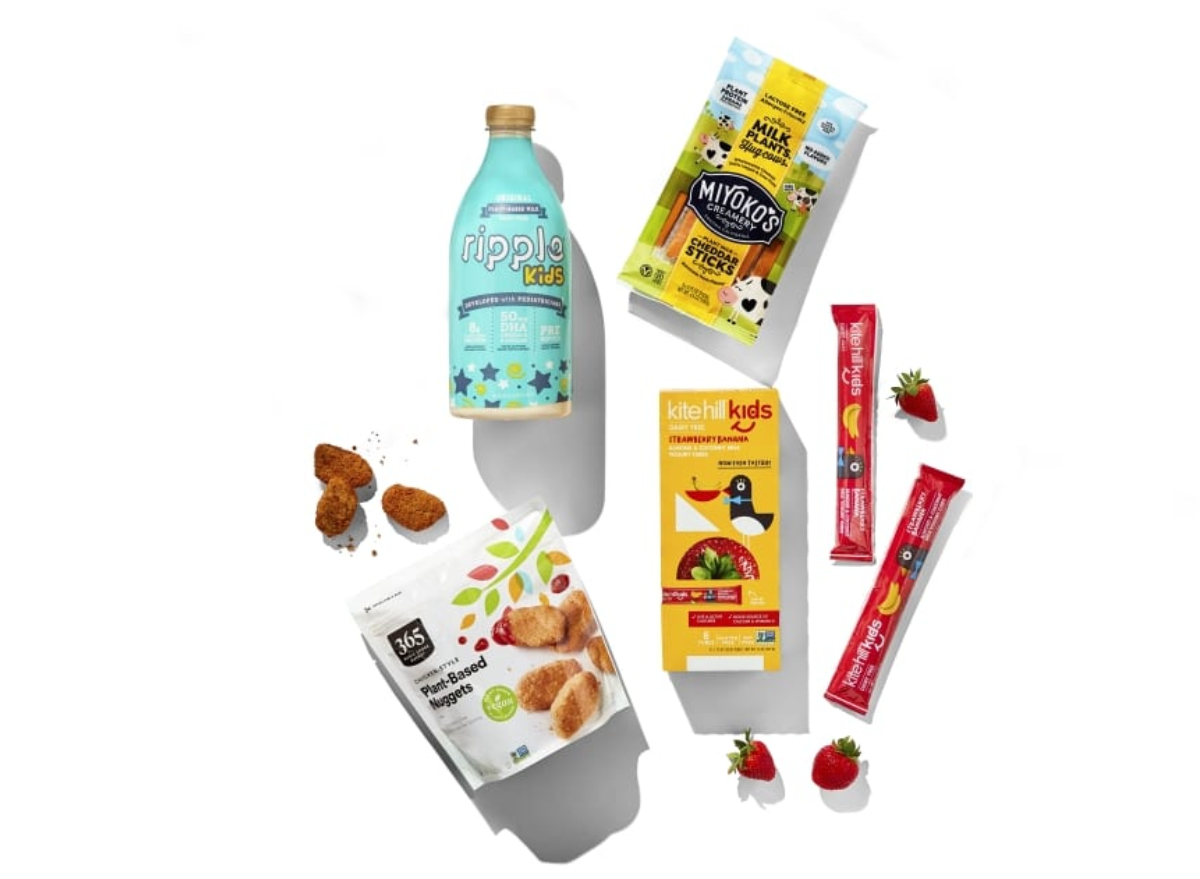 Getting kids to eat healthily is hard, but lots of plant-based brands are now working to make it easier by marketing things like meatless nuggets, yogurt tubes, and ice pops to these picky eaters. The Cleveland Clinic says toddlers and kids eat less than adults, of course, but need to eat nutritious food often. So expect to see lots of child-sized treats and snacks flying off the shelves this summer as more people—and their families—make their way out and about.
Plant-Based Seafood
Whole Foods predicts the trend in plant-based eating will continue to grow, even in categories like seafood. "Ingredients like legumes and banana blossoms are being used to mimic the flaky texture of the real thing," the chain's report says. "This means alternative fish sticks, no-tuna sandwiches and a whole new depth of flavor in an otherwise simple fish dinner."
Related: This Grocery Chain Is Being Sued For False Advertising on Its Seafood Products
Disguised Dips
Who can resist a good dip with some fresh veggies or chips at a barbeque? There are already a ton of options out there—many with milk or cheese bases—but Whole Foods thinks plant-based ones that mimic the real dips to a "T" will be selling out like crazy.
Things like French Onion, Ranch, Queso, Cream Cheese, Tzatziki can still be the center of the backyard buffet because lots of brands carry plant-based options that everyone can enjoy, even those who don't eat dairy.
Feeling inspired to create the perfect healthy summer gathering menu? Here are 50 Amazing Summer Recipes You Have to Try.
Amanda McDonald
Amanda has a master's degree in journalism from Northwestern University and a bachelor's degree in digital journalism from Loyola University Chicago.
Read more about Amanda