The #1 Worst Fast-Food Breakfast, Says a Dietitian
A dietitian analyzes the most popular drive-thru breakfast menus to help you start your day healthy.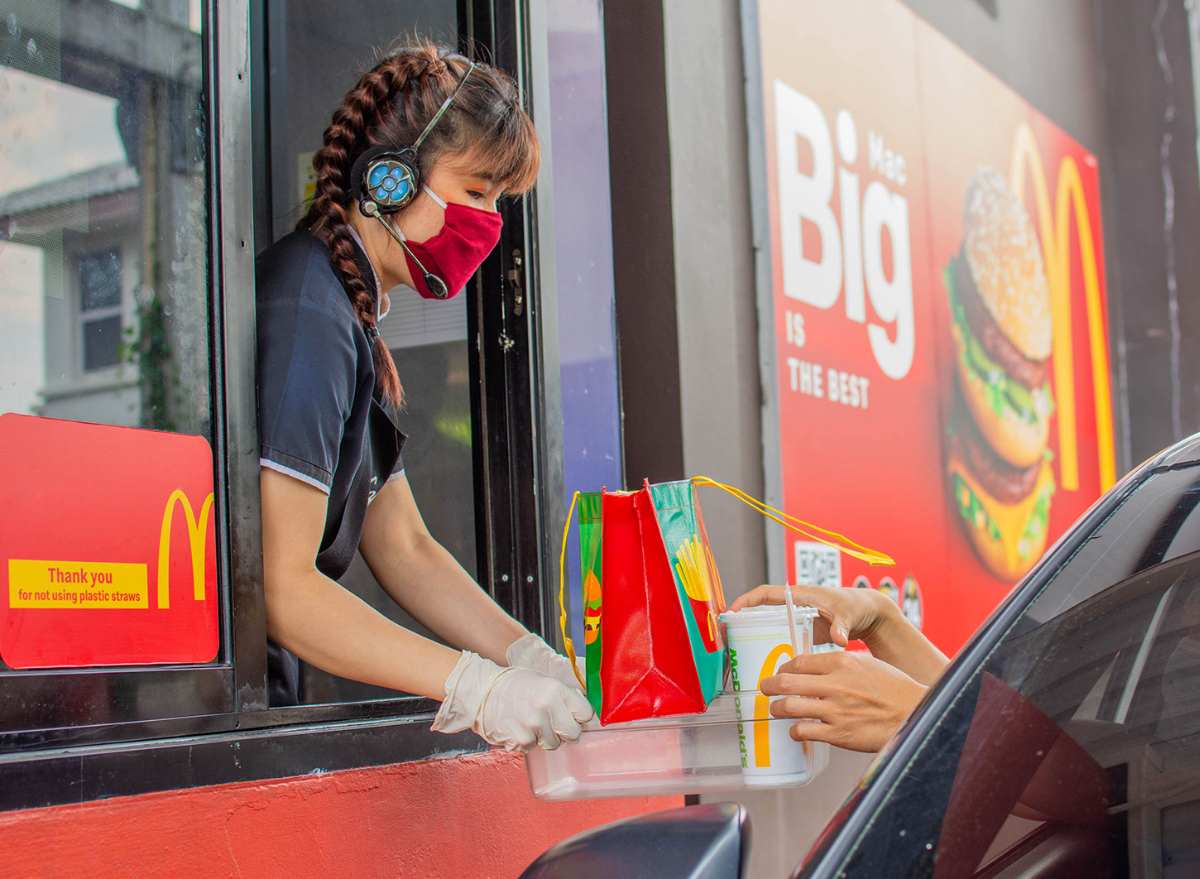 On days when you hit the ground running and you're out the door too fast to eat, eventually you've got to pause and fuel up. But, deciding which drive-thru breakfast to grab might feel complicated, with more fast-food chains serving breakfast than ever before… and many offering mostly deep-fried, saturated fat-filled, carb-heavy choices. To help you pick one that won't destroy your nutrition goals, a registered dietitian has stepped in to narrow down the absolute worst fast-food breakfast out there—along with a couple options that are way better for you.
Dina R. D'Alessandro, MS, RDN, CDN is a registered dietitian nutritionist and lecturer at the City University of New York's Herbert H. Lehman College. D'Alessandro has studied the breakfast nutrition information across the major fast-food chains to help you decide which drive-thru to hit up (and which to steer clear of). Keep reading to learn the #1 worst fast-food breakfast, and don't miss One Major Side Effect of Drinking Your Coffee Before Breakfast, Expert Says.
The #1 worst fast-food breakfast: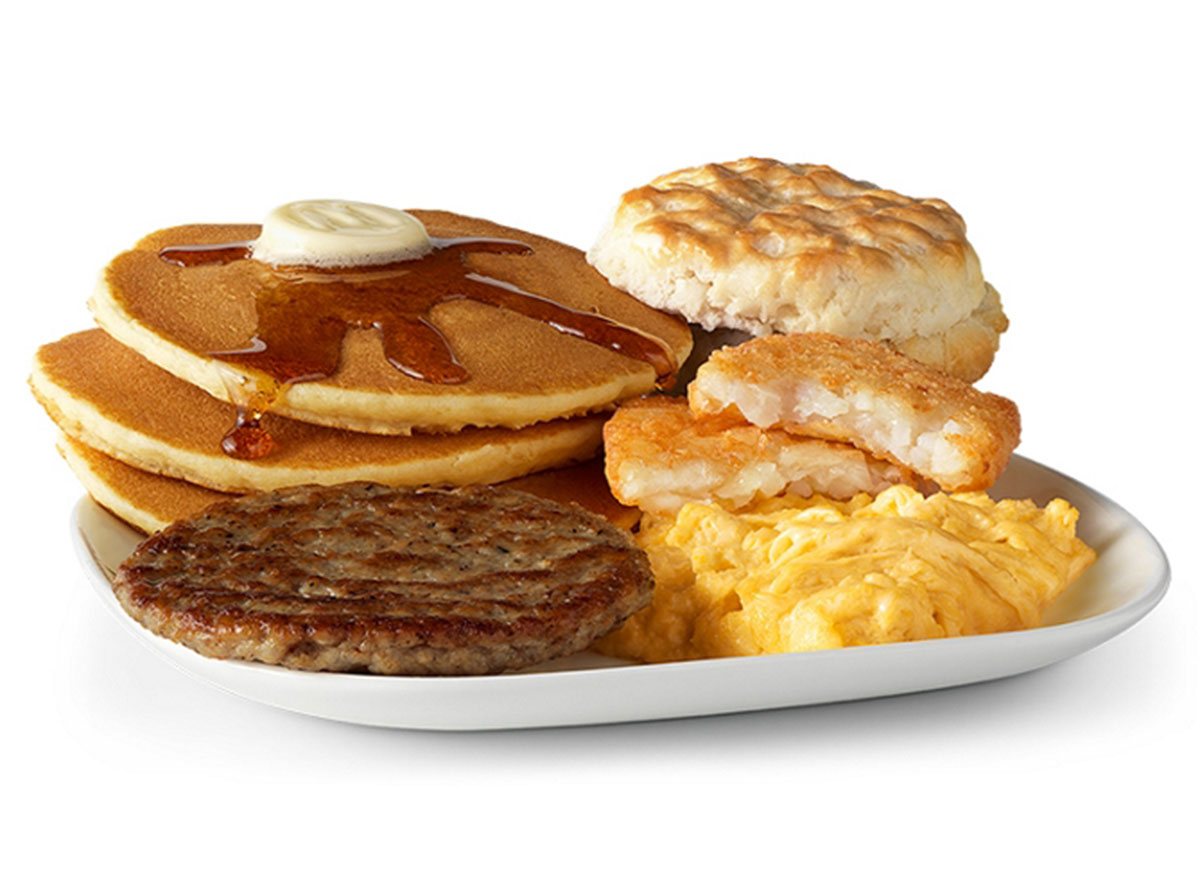 Per 1 Order: 1340 calories, 63 g fat (25 g saturated fat), 2070 mg sodium, 158 g carbs (5 g fiber, 48 g sugar), 36 g protein
D'Alessandro says McDonald's Big Breakfast with Hotcakes is just about the worst fast-food breakfast out there. "Granted it's an entire breakfast, not just a sandwich compared to other fast-food options," she says, "but it's basically all white carbs, which, for about two-thirds of [an] entire day's worth of calories, doesn't really bring a lot to the table (no pun intended)."
The next-worst fast-food breakfast: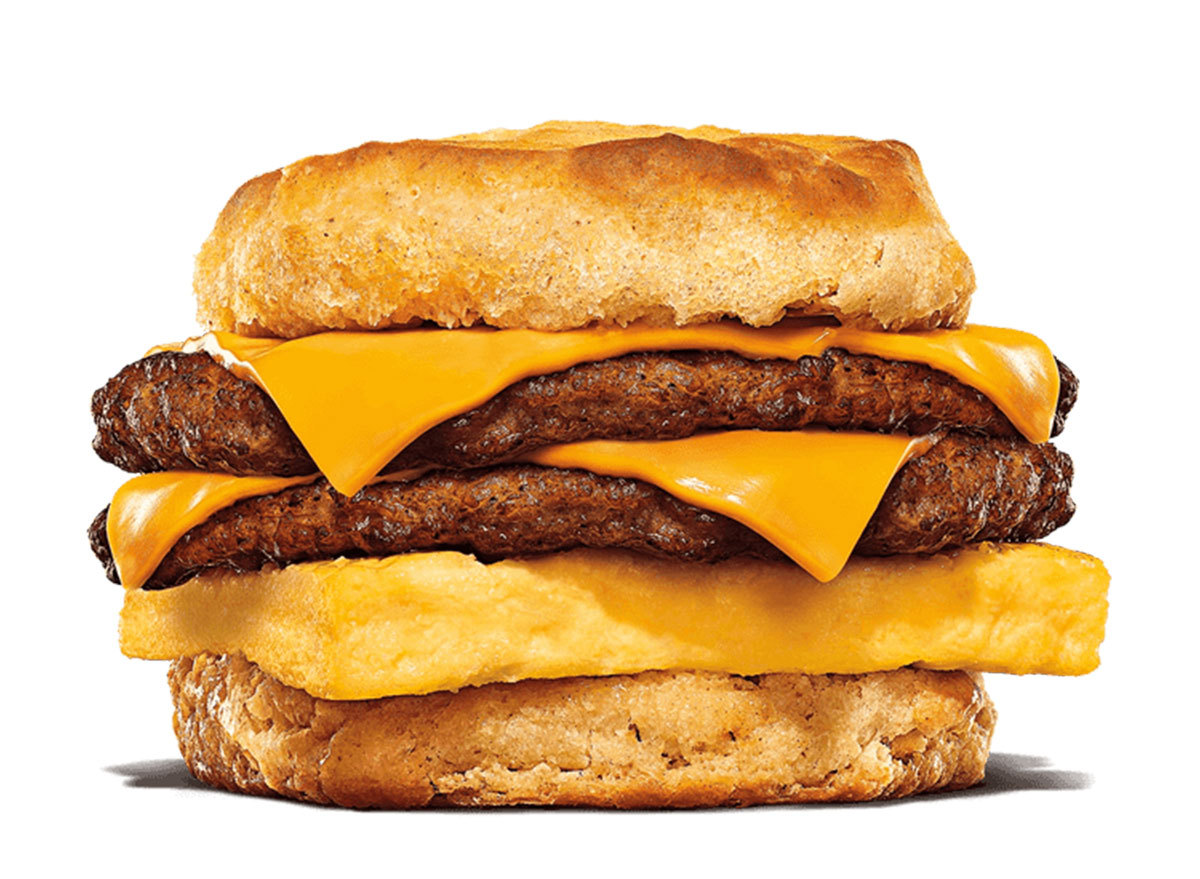 Per 1 sandwich: 910.5 calories, 68.9 g fat (30.2 g saturated fat), 2760.5 mg sodium, 34.6 g carbs (1.4 g fiber, 3.6 g sugar), 39 g protein
Another unhealthy fast-food breakfast was Burger King's Double Sausage, Egg, & Cheese Biscuit. "This was a runner-up to the McDonald's Big Breakfast above," D'Alessandro says. "It's quite literally a whole day's worth of everything you're supposed to limit and avoid (saturated fat, cholesterol, and sodium) in one sandwich." (Also read One Side Effect of Eating a High-Fat Diet, Says New Study.)
A fast-food breakfast that's less healthy than you might think…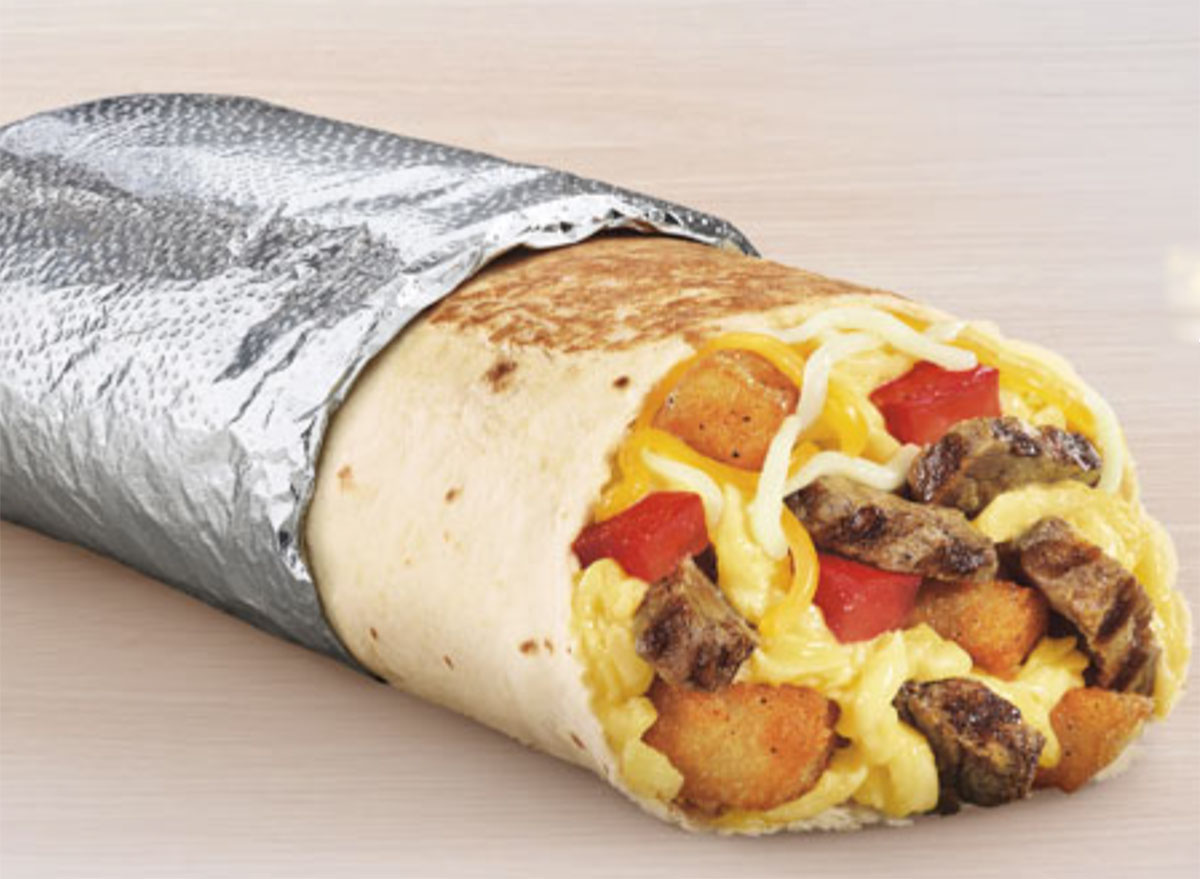 Per 1 Burrito: 560 calories, 28 g fat (9 g saturated fat), 1310 mg sodium, 50 g carbs (4 g fiber, 3 g sugar), 27 g protein

6254a4d1642c605c54bf1cab17d50f1e

Though this image presents a seemingly simple, lightly toasted burrito, D'Alessandro says Taco Bell's Grande Toasted Breakfast Burrito with steak might look misleading. Instead, it contains "categorically high-fat ingredients" like hash browns and cheese, she explains.

D'Alessandro adds that while the ingredients list boasts "cage-free whole eggs" and "certified vegan fresh tomatoes"—and while this burrito offers a decent mix of macros—the excessive amounts of sodium and cholesterol "can undo all the 'good' the rest of the ingredients have done," she says.
A fast-food breakfast that's actually healthier than you might have guessed…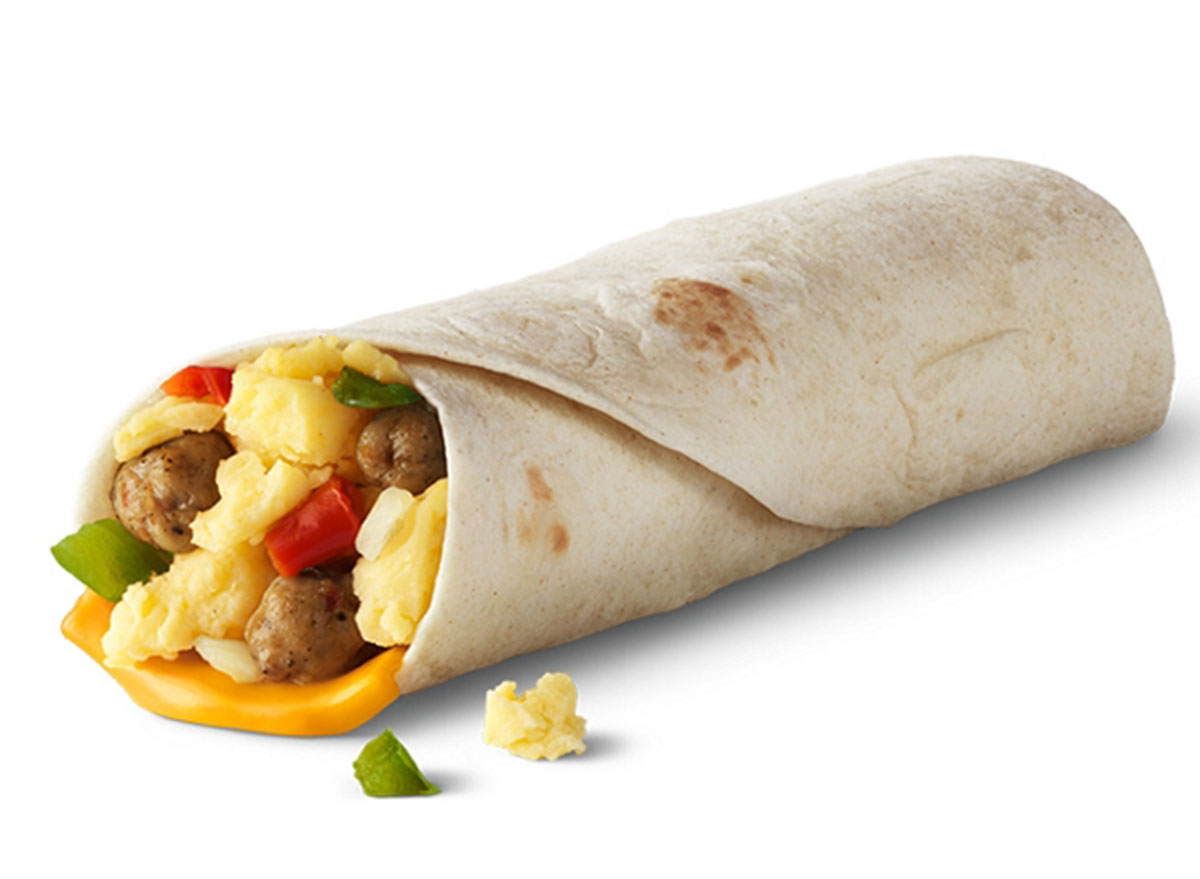 Per 1 Burrito: 310 calories, 17 g fat (7 g saturated fat), 800 mg sodium, 25 g carbs (1 g fiber, 2 g sugar), 13 g protein
McDonald's Sausage Burrito. D'Alessandro says she's "pleasantly surprised" that McDonald's serves this burrito with "a good mix of macros and portion-appropriate calories to keep someone full enough until lunchtime."
The healthiest fast-food breakfast of all these: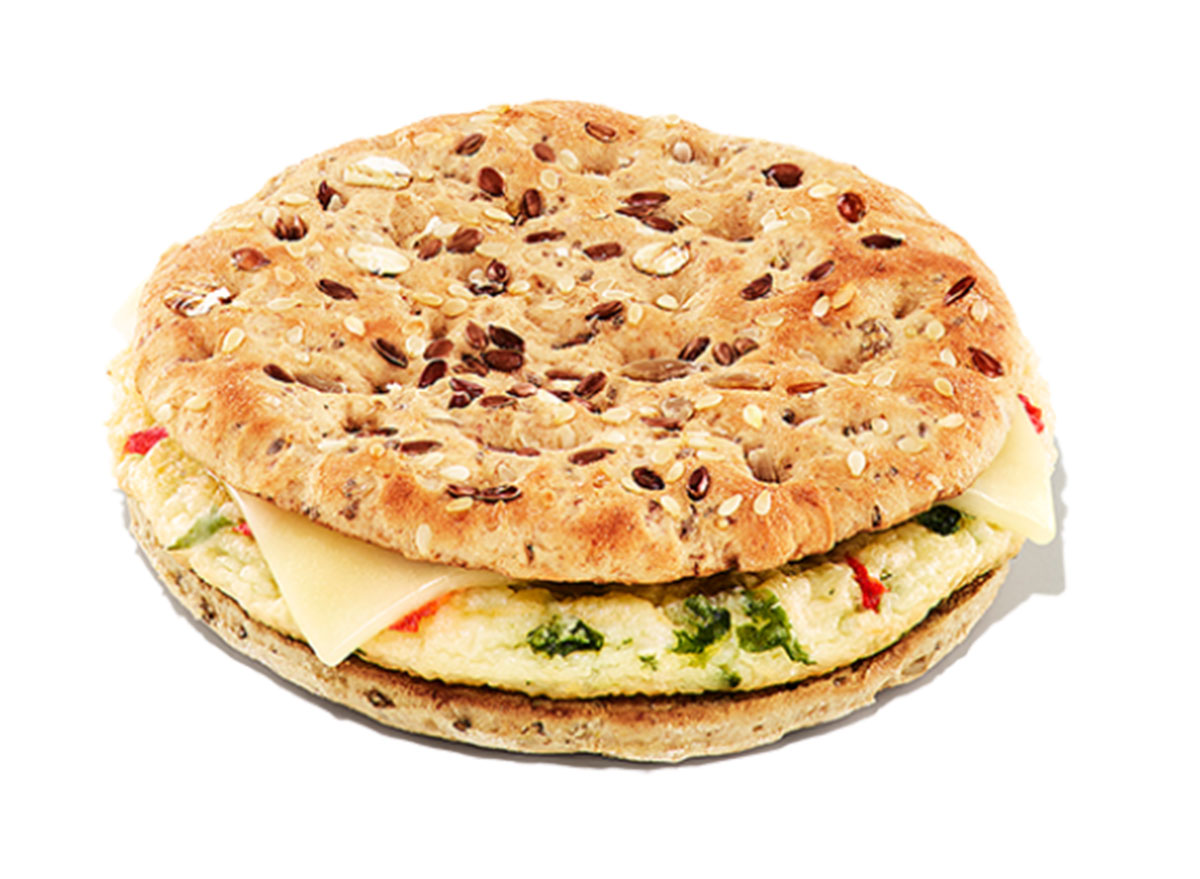 Per 1 Sandwich: 290 calories, 13 g fat, 5 g saturated fat), 550 mg sodium, 27 g carbs (5 g fiber, 4 g sugar), 17 g protein
The healthiest fast-food breakfast in this analysis is Dunkin's Veggie Egg White Omelet. D'Alessandro says this is "light on calories" but delivers "a great mix of macros, which could keep you full for a few hours."
Plus, she says, "It's not terribly high in sodium, and it offers a 'dietitian-approved' ingredients list that includes things like green peppers, spinach, extra virgin olive oil, whole wheat, and chia seeds." (Check out What Happens to Your Body When You Eat Chia Seeds.)
For more on starting your day off right, keep reading:
Krissy Gasbarre
Krissy is a senior news editor at Eat This, Not That!, managing morning and weekend news related to nutrition, wellness, restaurants and groceries (with a focus on beverages), and more.
Read more about Krissy