17 Food Confessions from Nutritionists and Diet Experts
Apparently they're human, too.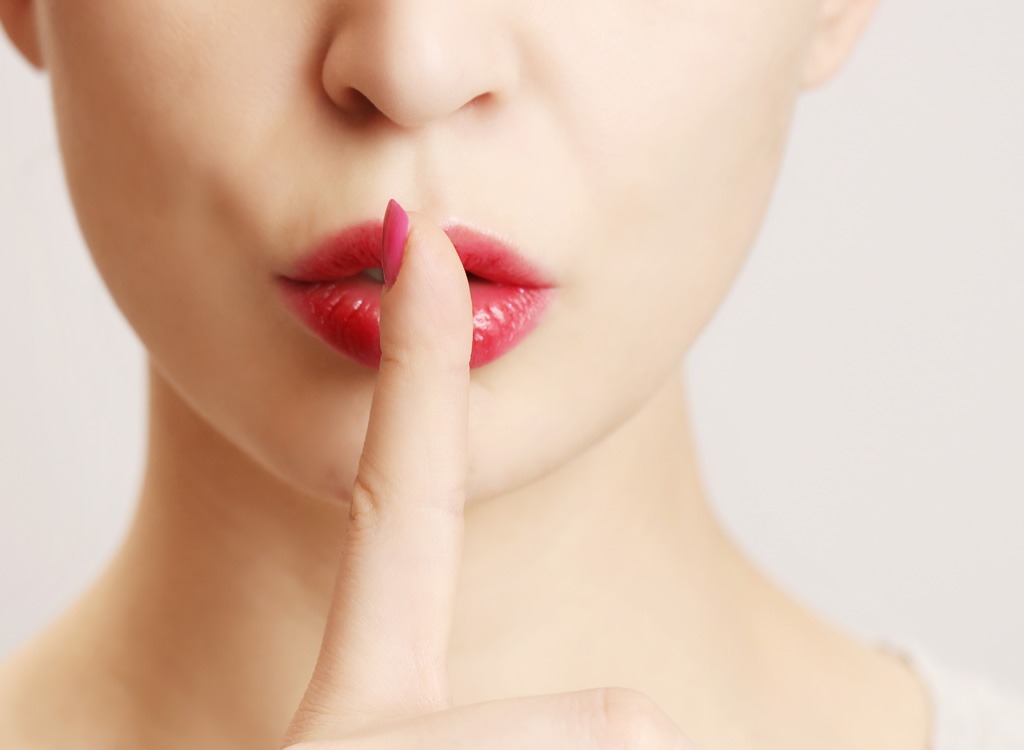 You may think nutritionists and weight loss pros are all diligence, virtue, pilates and #KaleEveryDamnDay. Not quite. Like us mere mortals, diet experts also get cravings for things that aren't just the colors of the natural-foods-rainbow. Yeah, they eat nutrient-dense whole foods mooooost of the time, but even nutritionists have a soft spot for a guilty pleasure indulgence. We reached out to top diet experts for their "OMG, no way" diet confession. See which ones you can relate to the most (and how they handle it!) and then make sure you also steer clear of these 30 Cheap Groceries That Make You Gain Weight.
Yes, RDs suffer from the old gummy-chewy-squishy-melt-in-your-mouth stuff Dreamstreet dreams are made of sugar rush, too. "We're veggie-loving registered dietitians and personal trainers who can't get enough fennel, kale, red cabbage and red bell peppers… and who also have a wicked sweet tooth that they work hard to keep in check," say The Nutrition Twins. "Lyssie's got an extra long left canine, responsible for her crazy sweet tooth. Get in the way of her and her sweets and her sweet tooth canine is sure to stab ya. Gotta have a little something sweet daily to prevent us from wanting to dive into a whole vat of frozen yogurt or chocolate covered pretzels!"
Yes, they're well aware of the dangers and side effects of this ever-alluring beverage. But still…"Travel, spicy food, no sleep—these are my Coke triggers where I just want one swig of black gold to make me happy. I am notorious for every now and then opening a can – pouring out one-eighth of a glass and dumping the rest- enough for a moment of happiness!" admits Dr. Tasneem Bhatia, MD, also known as "Dr.Taz," a weight loss expert and author of What Doctors Eat and The 21-Day Belly Fix. Find out how dangerous your favorite fizzy choice is with these 70 Worst Drinks That Give You a "Soda Belly".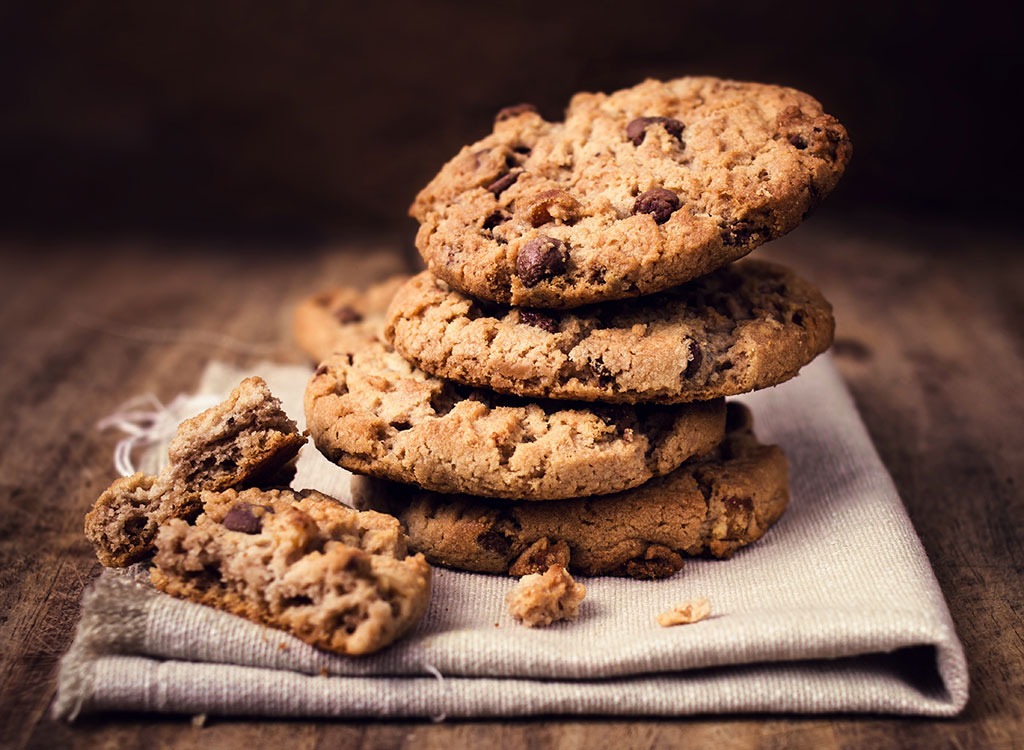 "My guilty sugar vice is chocolate chip cookies! They remind me of being younger and always seem like the essence of home (they were my first venture into baking). They're just impossible to resist if they are warm too! I will always say yes to cookies," admits Rebecca Lewis, RD for HelloFresh.
"I am madly passionate about eating wholesome plant foods and base my diet on tons of vegetables, legumes, whole grains, fruits, nuts, and seeds," says Julieanna Hever, MS, RD, CPT, a plant-based dietitian and author of The Vegiterranean Diet and The Complete Idiot's Guide to Plant-Based Nutrition. Don't worry, there's a but coming: "But show me a vegan buffalo wrap or some hot French fries with ketchup and I can lose all control." Taste buds revved up? Check out these 11 amazing vegan comfort food recipes and keep them happy, while making sure your pants will still fit the morning after.
"This is probably the naughtiest of my personal food weaknesses, but fried calamari is one of my absolute favorites," admits Marci Clow, MS, RDN and Senior Nutritionist at Rainbow Light. "I like it crispy and not greasy, drizzled with a little lemon and am not opposed to a creamy aioli dipping sauce. This is definitely a sometimes food, but several years ago I was traveling on the coast of South Africa with my dad and we gave into our shared weakness for fried calamari almost every evening. Yikes!"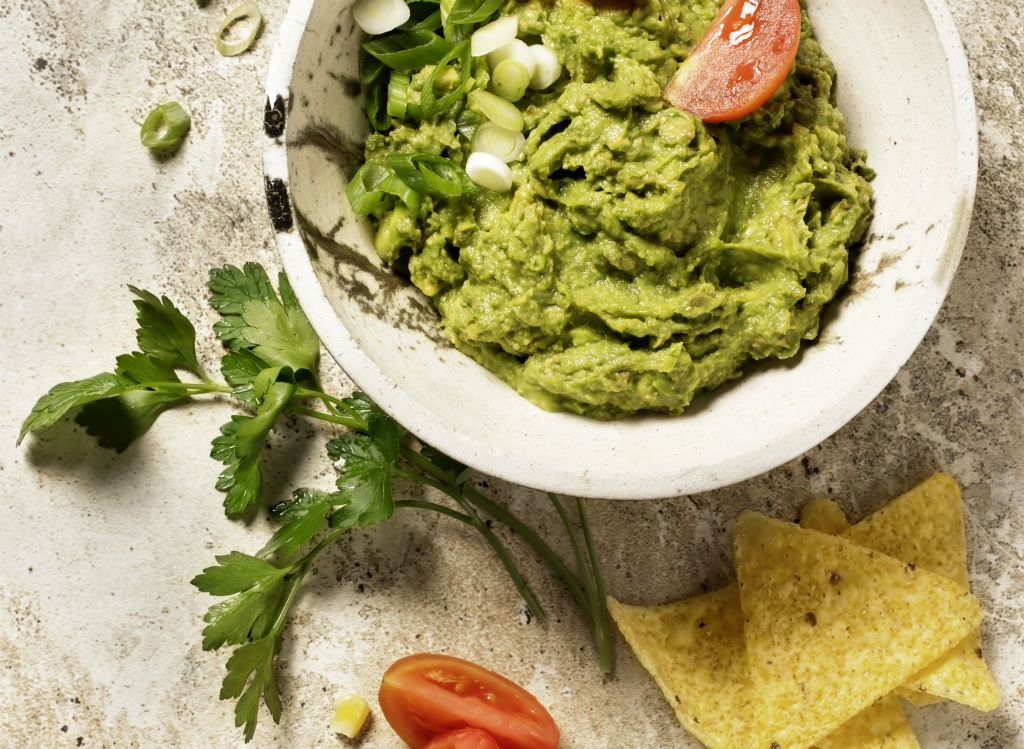 Beyond guacamole being the best.food.ever, it's probably not quite as nutrient-dense when you're scarfing it down with nearly-endless handfuls of chips. "I'm a sucker for guacamole; if you pair them with salty tortilla chips, then I'm in heaven! That appetizer on the menu—yeah I've ordered it for just myself with no plans of sharing!" Lewis fesses up. To solve all your #BurritoProblems, here's Eat This, Not That! for Mexican Lovers.
I scream, you scream, we all scream for….wine. Consider it the updated chorus of that old childhood standby after a long day of adulthood madness. "My philosophy is that every dinner tastes better paired with a glass of wine!" exclaims Hever. Wanna keep your booze consumption healthy? Check out Eat This Not That! for Drinkers!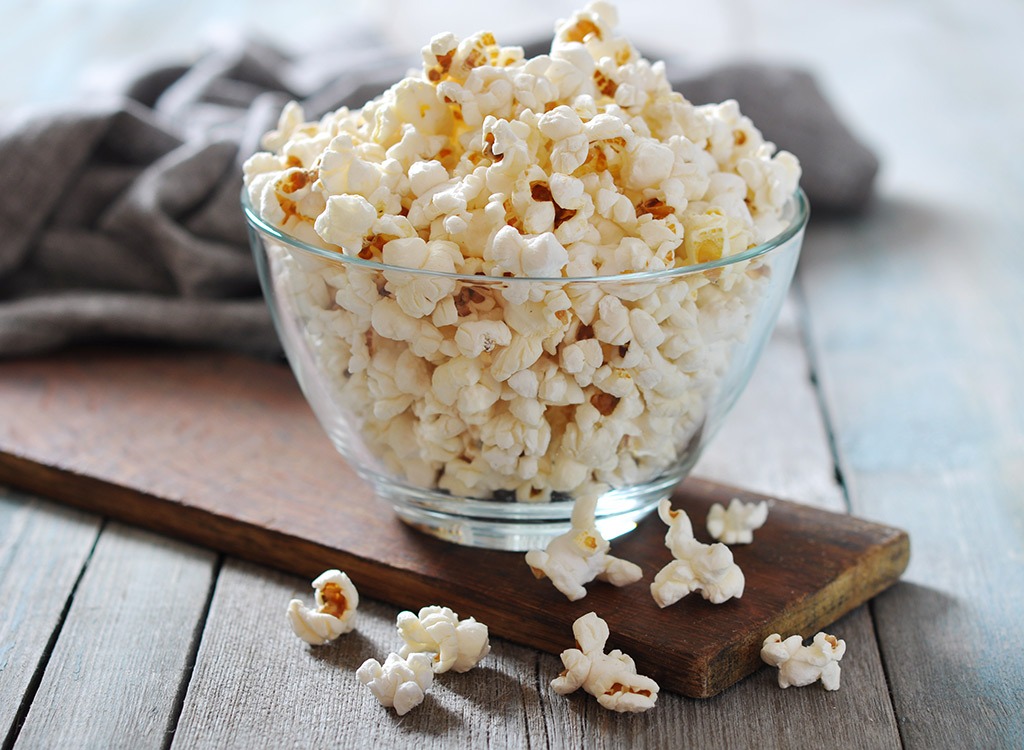 6254a4d1642c605c54bf1cab17d50f1e
Snap crackle pop level addictions plague RDs too, ya know. Lewis owns up: "While popcorn in and of itself is a healthy choice when made at home, I've been known to load up a giant bowl of popcorn with butter, salt, and sugar to quench my munchies on those stay-in Friday-night movie marathons!"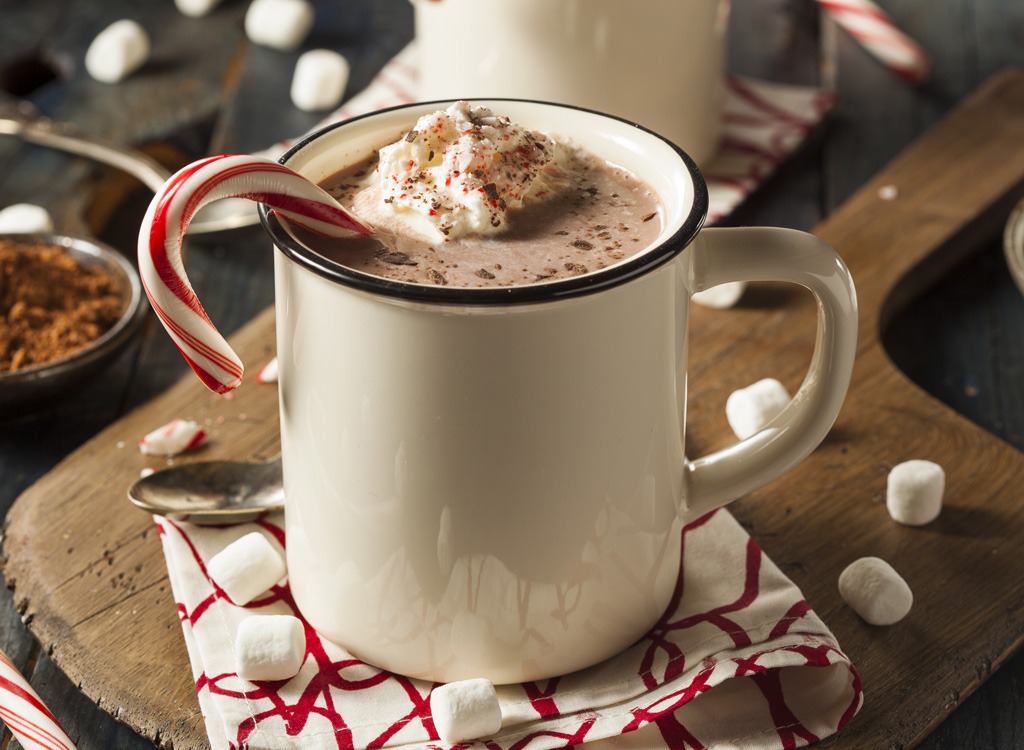 Yes, you've heard guzzling chocolate in melted, decadent, sippable form isn't a boon for fast, lasting weight loss, and RDs agree: "We recommend avoiding liquid calories since your brain doesn't compensate for calories that you drink, and you still want to eat just as much even though you may have gulped a meal's worth of calories in just a sip," advise The Nutrition Twins. "BUT, hot chocolate is our jam. Summer and winter, hook a twin up!" Just keep it to an occasional indulgence, and be sure to drink lots of water throughout the day to stay hydrated.
St. Andre' Triple Cream Soft Cheese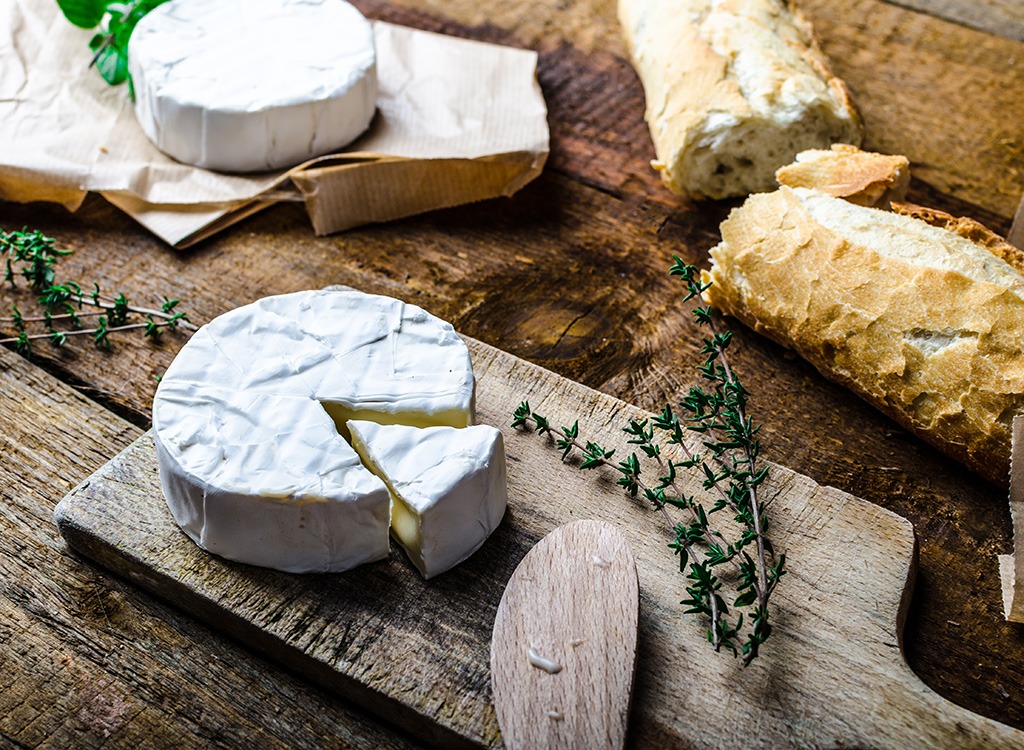 Dare you to read this and not want to dive in: "With a rich buttery and slightly salty flavor and over 70% fat content this is one of my favorite personal weaknesses," owns up Clow. "I like to drizzle the cheese with honey and slather it onto a crispy fig cracker, for a mouthful of decadence! Of course pairing it with a glass of wine or an IPA is a must."
Clarified Butter and Potatoes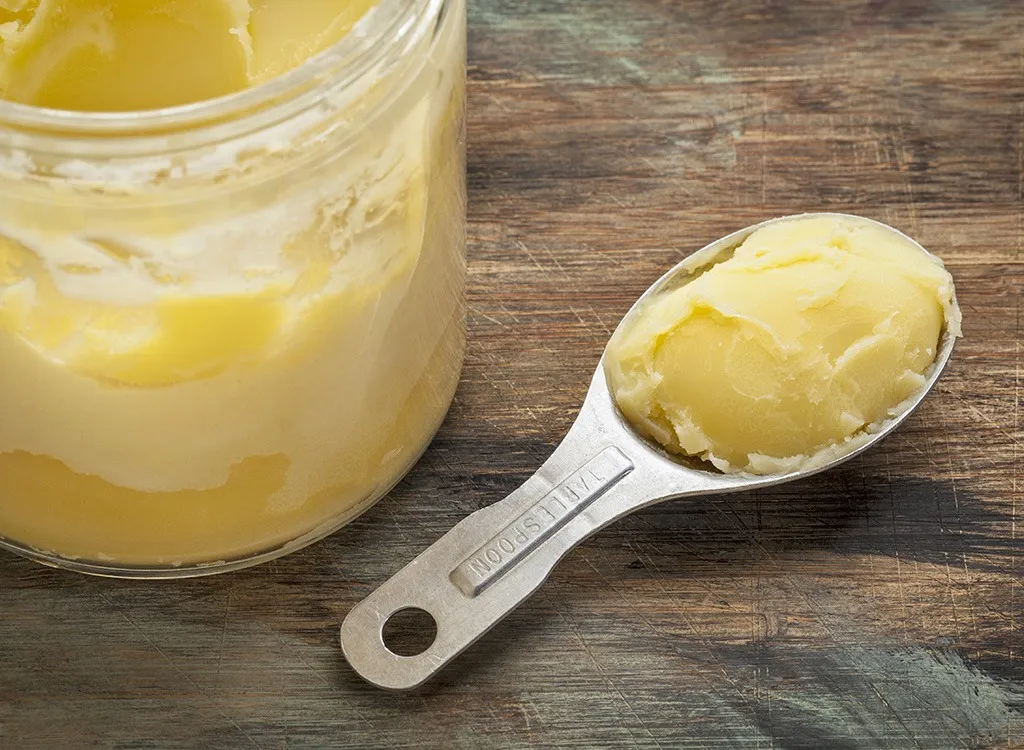 Just hear Annie Kay, MS, RDN, Lead Nutritionist at Kripalu Center for Yoga & Health out: "All humans are compulsive at times. For me, modest ghee (Ayruvedic clarified butter) and potato intake are indicators of my overall well-being. When I start thinking about ghee and potatoes that's a warning that if I don't manage my stress with yoga or getting outside, ghee-guzzling can be right around the corner." Mmmm, potatoes. Butter. One heck of a combo we can get behind.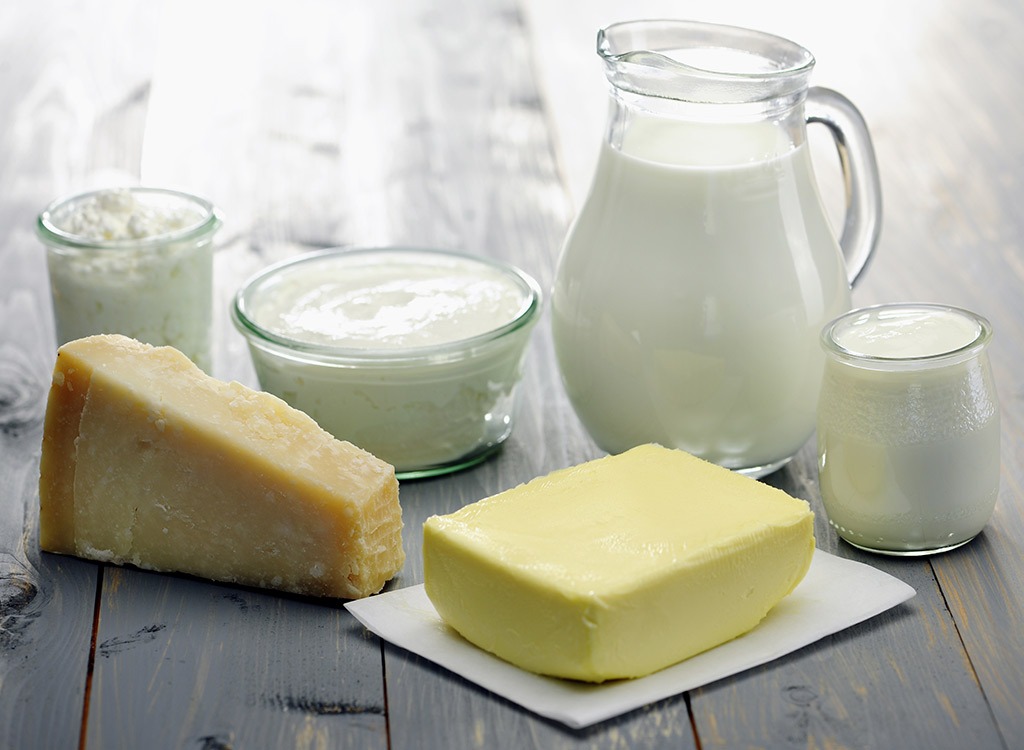 Oh, dairy. How we love thee. And yet we know the many health benefits of giving up dairy. "Over the years I realized that dairy foods make me gain weight, I get bloated and I break out on my face!" concedes celebrity nutritionist Lisa DeFazio, MS, RDN. "So I avoid it, However, a week before that time of the month, cheese is all I want! Some months I resist, however, other months I can't take it, I eat string cheese, cream cheese (on a bagel) pizza or Mexican food."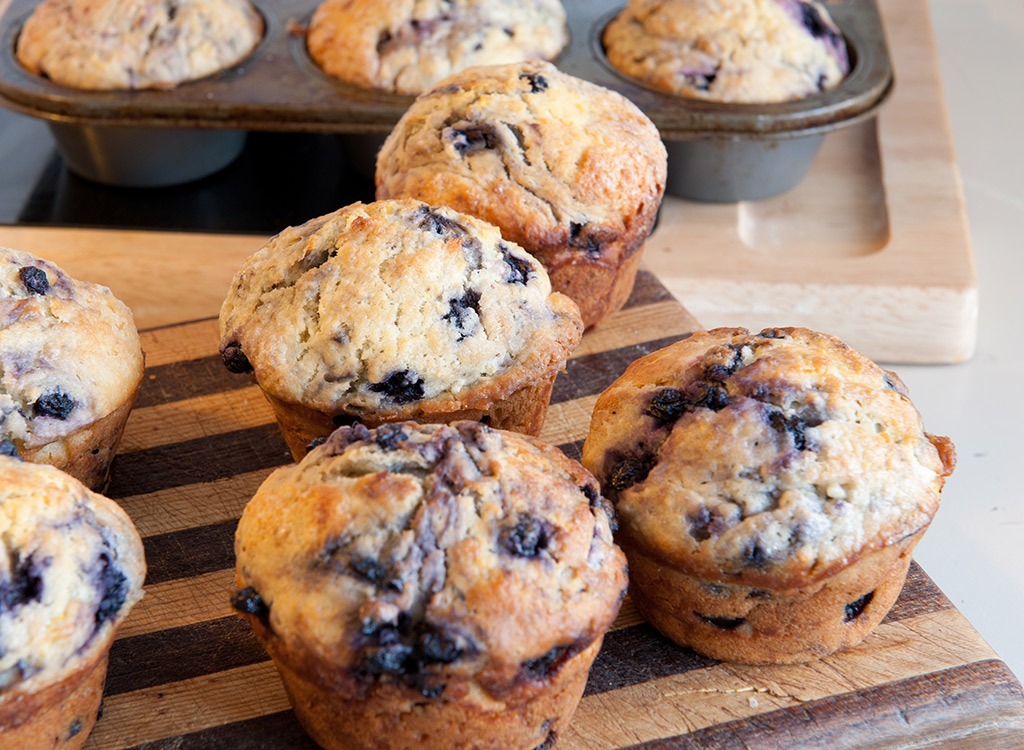 Sweet tooths and baking enthusiasts, the struggle is more than real. Dietitians agree: "Certain sweet treats, specifically homemade chocolate chip cookies, baked oatmeal, and pumpkin bread, are my weak spot," shares Alexandra Miller, RDN, LDN, Corporate Dietitian at Medifast Inc. " I've learned that I simply can't keep these foods in the house or I'll end up overindulging. Even attempts to make my own 'healthier' versions did not address the larger than necessary portion size issue. In fact, I think it made it worse. The solution? I do not settle for anything less than the best (it has to be made from scratch) and when I do indulge, I get it either outside of the house or in a single portion to take home. I've found that this strategy enables me to still enjoy the foods I love without it spiraling out of control."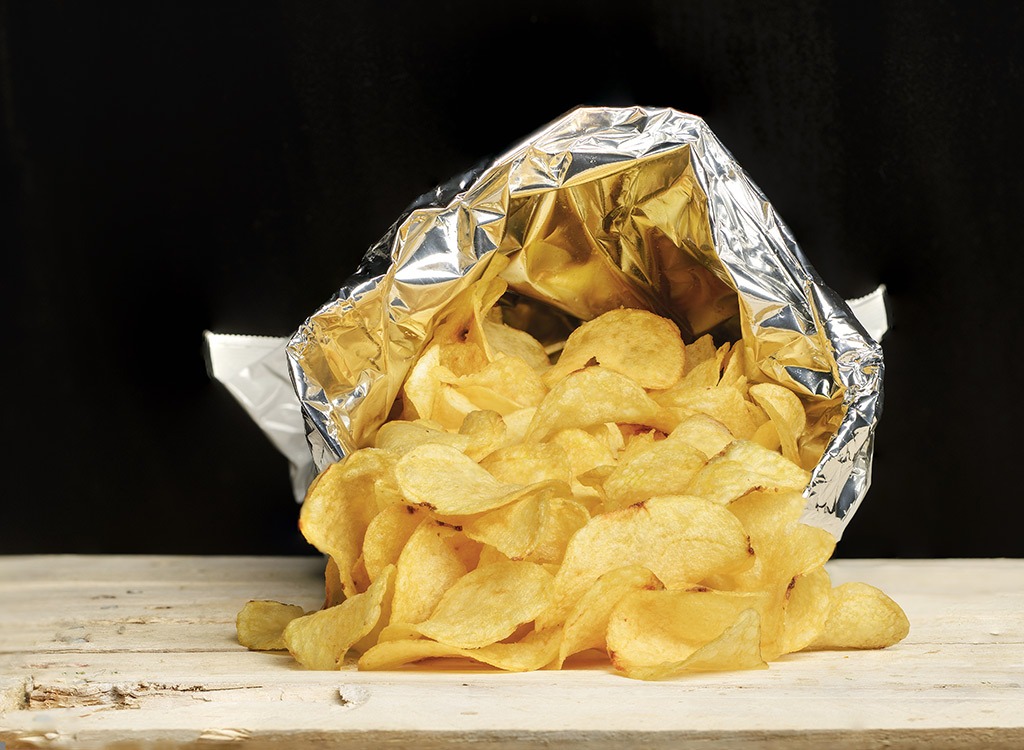 Ahoy, indeed. "This one is a problem: I love chips. Any kind. Maybe the salt heals my ongoing adrenal fatigue?" offers Dr.Taz. "My mom hides them in the car and I think I will have to do the same. I do better with small individual bags since I cannot portion control if you give me the whole bag." Tips for all the crunchers out there: Carrots, celery, and cukes have a satisfying snap to them, too.
Dark Chocolate Caramels with Sea Salt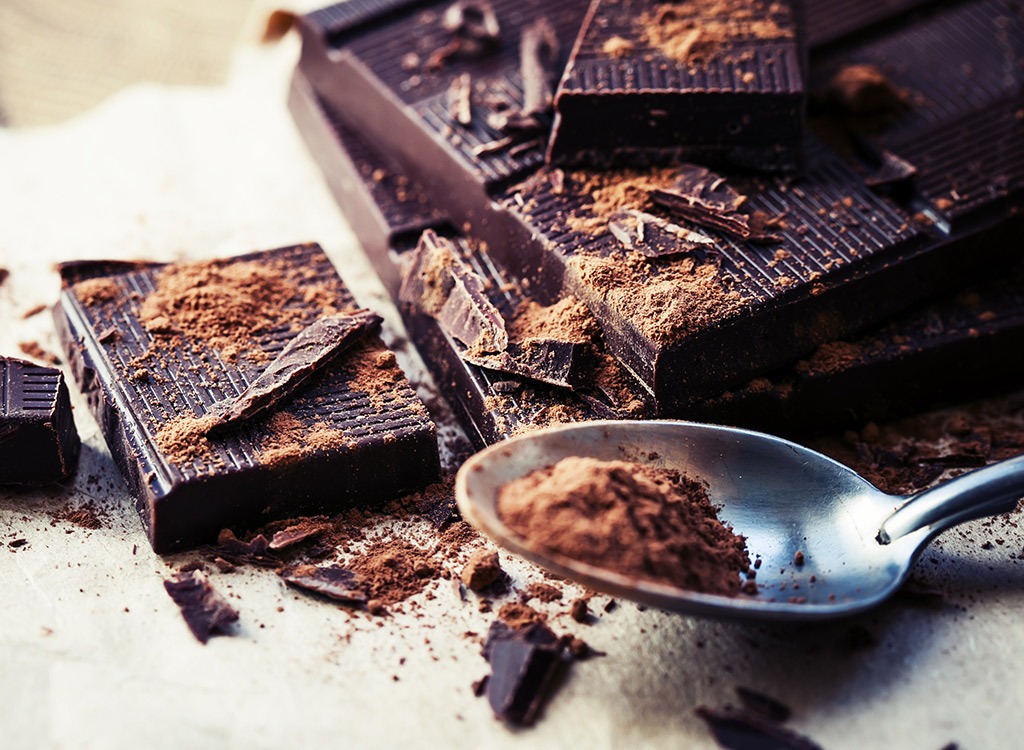 "Don't all dietitians keep these in their desk for a mid-afternoon indulgence?" questions Clow. "All I need is to savor one square of this salty/sweet treat to help boost my afternoon slump, dark chocolate is loaded with antioxidants, right? There is some truth that dark chocolate can stimulate endorphins which are chemicals in the brain that bring on feelings of pleasure, works for me!" if you can, avoid these worst dark chocolates for weight loss.
"I also love Red Vines licorice, Mike and Ike's, and Good and Plenty candy," shares DeFazio. "These are in my kitchen cabinet right now." Let's hope they're next to these 35 Healthy Foods for If You Have a Busy Lifestyle.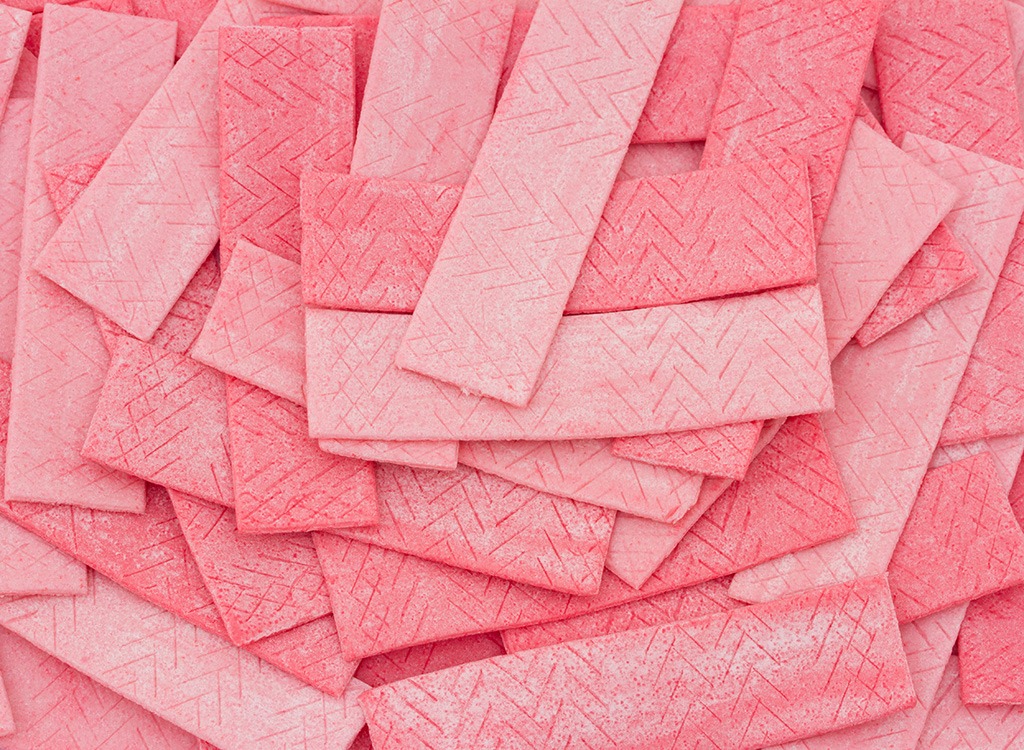 "We suggest that our clients avoid artificial colors whenever possible, but Tammy loves sugar-free Juicy Fruit strawberry gum," reveal The Nutrition Twins. "It satisfies her sweet tooth and the fresh fruit scent is so strong, she currently chooses it over perfume since people often comment on how much they love the scent and that she should bottle it and sell it!" If only there were superfoods deodorant, too…