35 Grocery Staples Every Busy Person Needs In Their Pantry
Too busy to cook and desperate to eat clean? These are the healthy foods you NEED in your pantry.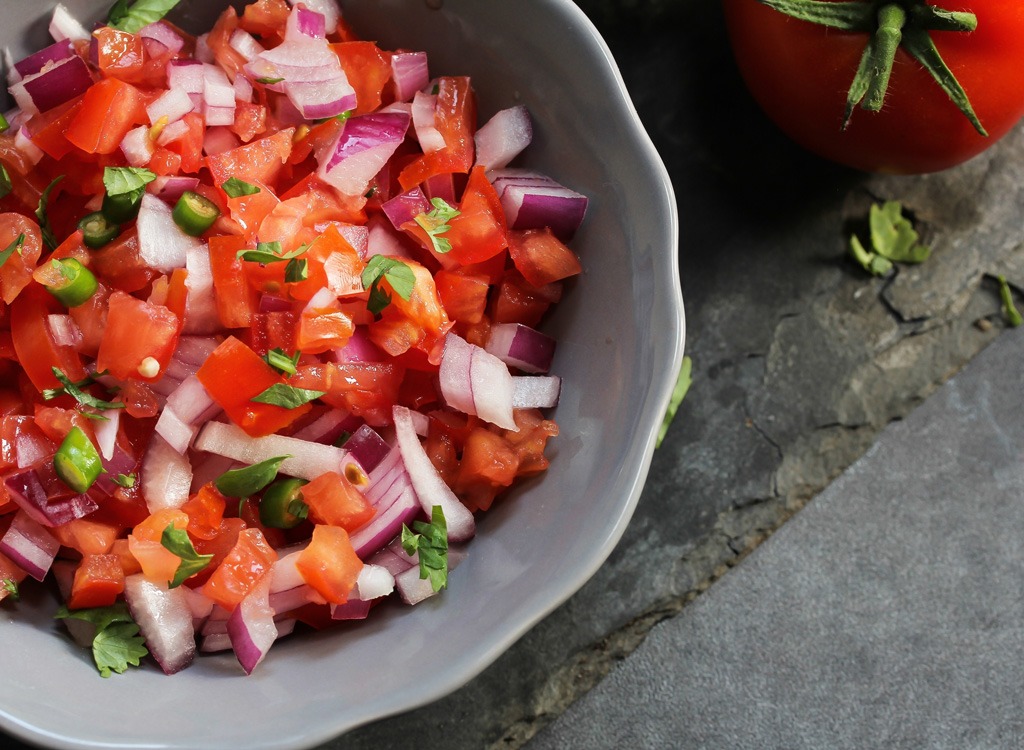 Trying to lose weight with your hectic, jam-packed schedule can feel like trying to climb a mountain wearing rollerblades.
While you dutifully fit in those morning sweat sessions, after a day's worth of meetings, errands, and a final stop to watch your kid's soccer game, the massive effort it takes to fix up a guilt-free dinner doesn't always seem worth it.
That's why when you're trying to shed those last few pounds, what you keep in stock to grab on the go or to whip up a meal can be the deciding factor of whether you'll finally reach the peak. And because we know rushing off to the grocery store every night is wildly unrealistic, we've found some of the healthiest items you can keep stashed in your pantry, fridge, and freezer that will keep your body goals on track—without wasting your precious time.
These diet-friendly picks have three components that make them amazing: 1.) long shelf lives so they can be tucked away for a busy day, 2.) they help you cut down on prep time to get food in your belly fast, and 3.) they offer the longest staying power so you can keep your mind focused on your work, not your hunger pangs. Maintain an inventory of these items and you'll have no problem crafting healthy, slimming snacks and dishes that get you closer to your body goals. And then for even more shortcuts on busy nights, check out these 20 Healthy, Five-Ingredient Dinners.
Eggs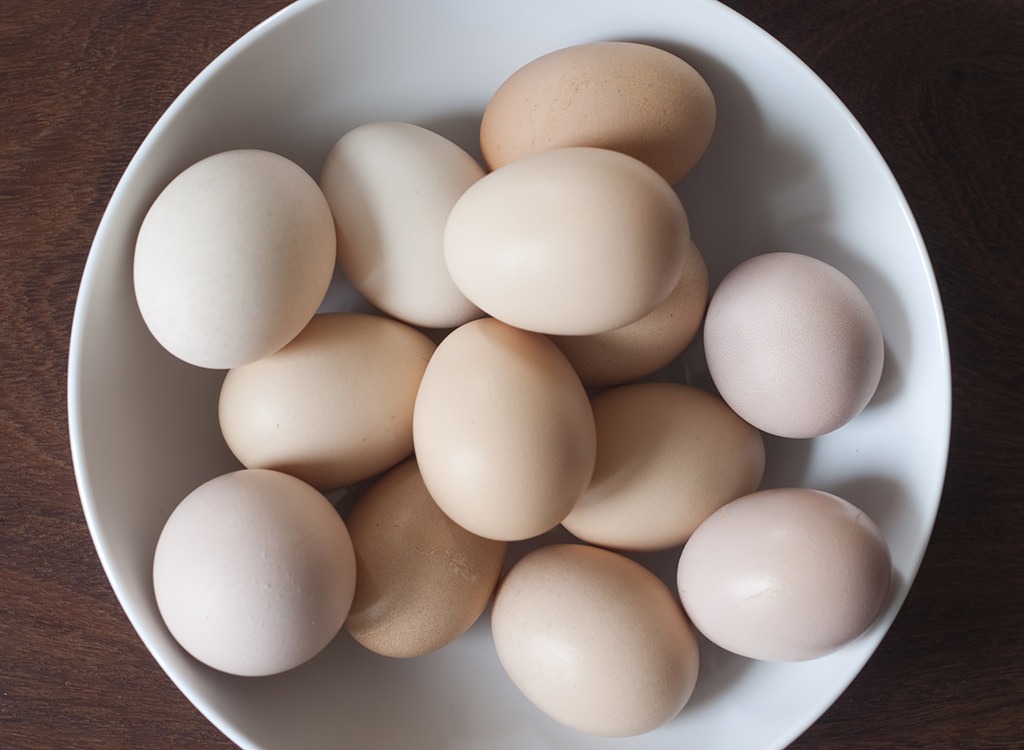 Eggs are a versatile source of lean protein, so keeping a dozen in your fridge will benefit both your busy body and your wallet—especially since they last for about a month. Eat them for breakfast, throw a couple into a fried rice, fry one up to top your burger, or try any of these 25 Delicious, Healthy Egg Recipes.
Potatoes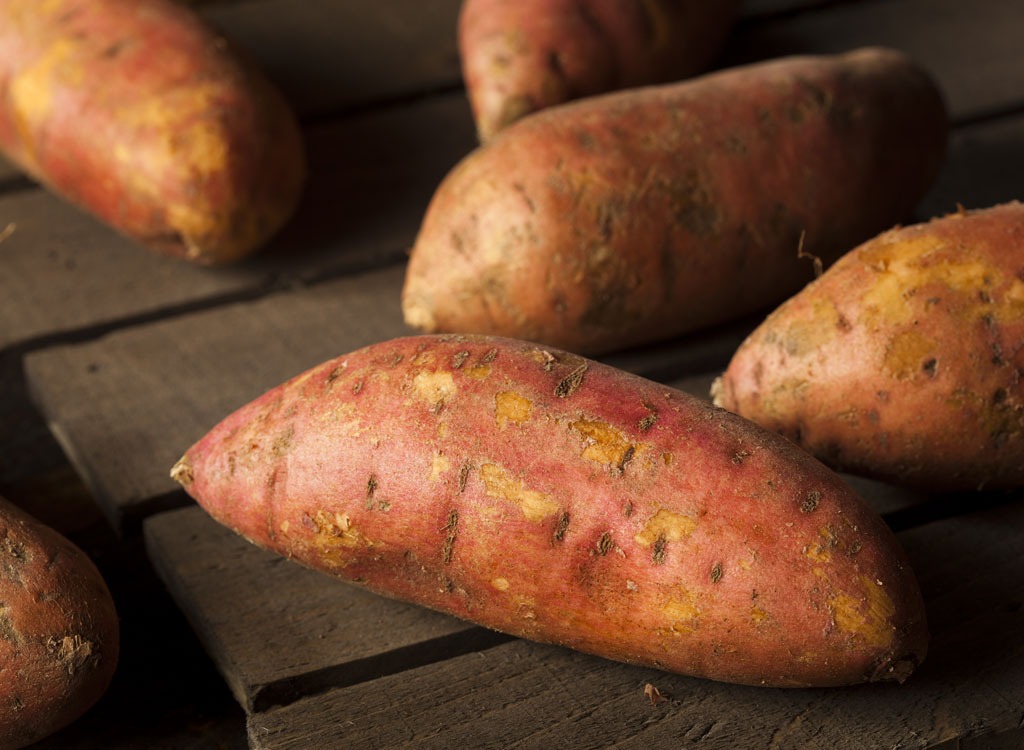 If kept in a cool, dark area, potatoes can last about 2-3 months. So keep a few on hand for nights when you forgot to run to the store and don't want to sabotage your weight-loss efforts with take-out. Potatoes can be used in anything from breakfast hash browns, homemade gnocchi, mashed potatoes, or a baked potato. Keep a mix of russet, gold, and sweet to be able to mix up your options. And to really cut down on time while boosting your belly benefits, consider cooking and then cooling potatoes ahead of time, if you know you'll use them in the next day or two. Potatoes prepared this way convert into a resistant starch, meaning you'll feel fuller for longer.
Frozen Pesto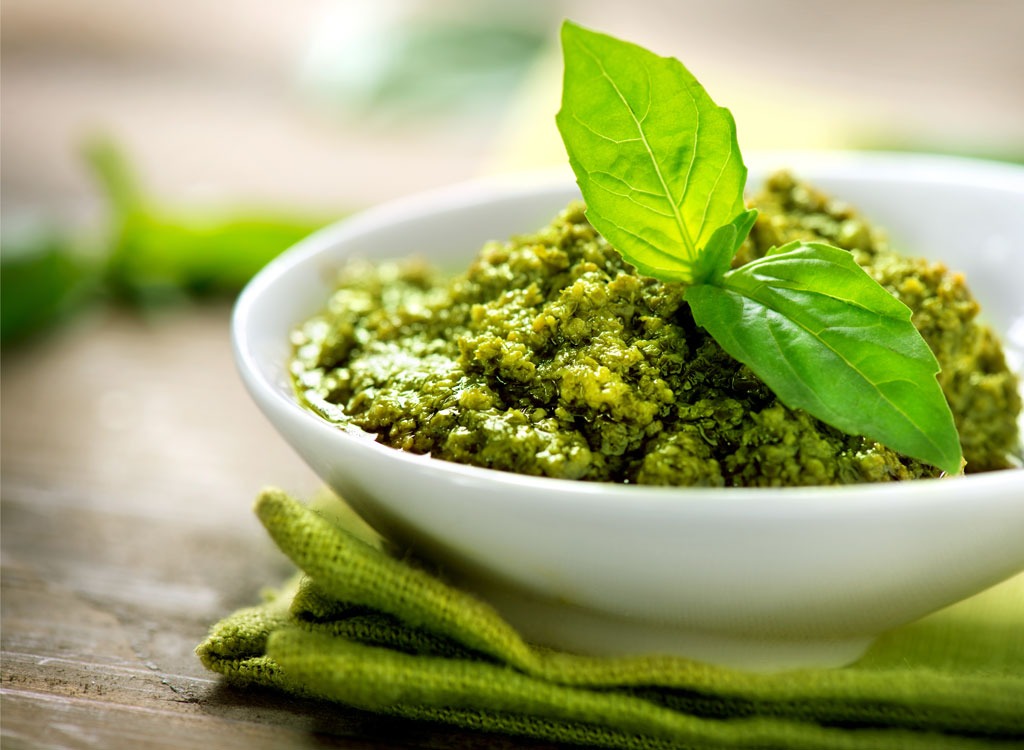 Pesto spices up any bland, boring dish. (Psst! It may also spice things up in the bedroom, too!) Keeping a homemade or store-bought plastic container of pesto in your freezer will come in handy when you're in a pinch. Throw together a pesto pasta, use it as a spread on sandwiches, healthify your pizza, or scoop a spoonful in that canned minestrone soup you found in your pantry.
Boxed Soup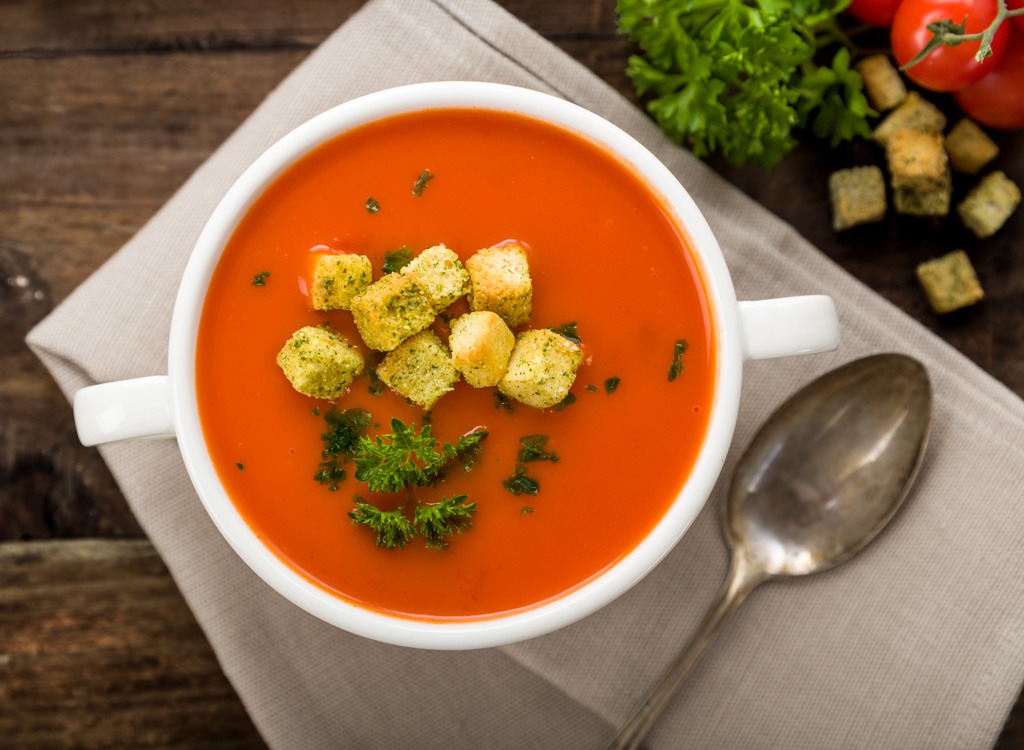 Speaking of soup, you can always keep boxed or (BPA-free) canned soup in your pantry. They make great casserole starters or can be eaten on their own. Just be sure the one you pick up is low in bloat-inducing sodium and health-harming additives. (Anything lentil is usually a great choice.) And when your busy self is gravitating towards making a grilled cheese, at least you'll have a serving of veggies via tomato soup to go along with it.6254a4d1642c605c54bf1cab17d50f1e
Milk Alternatives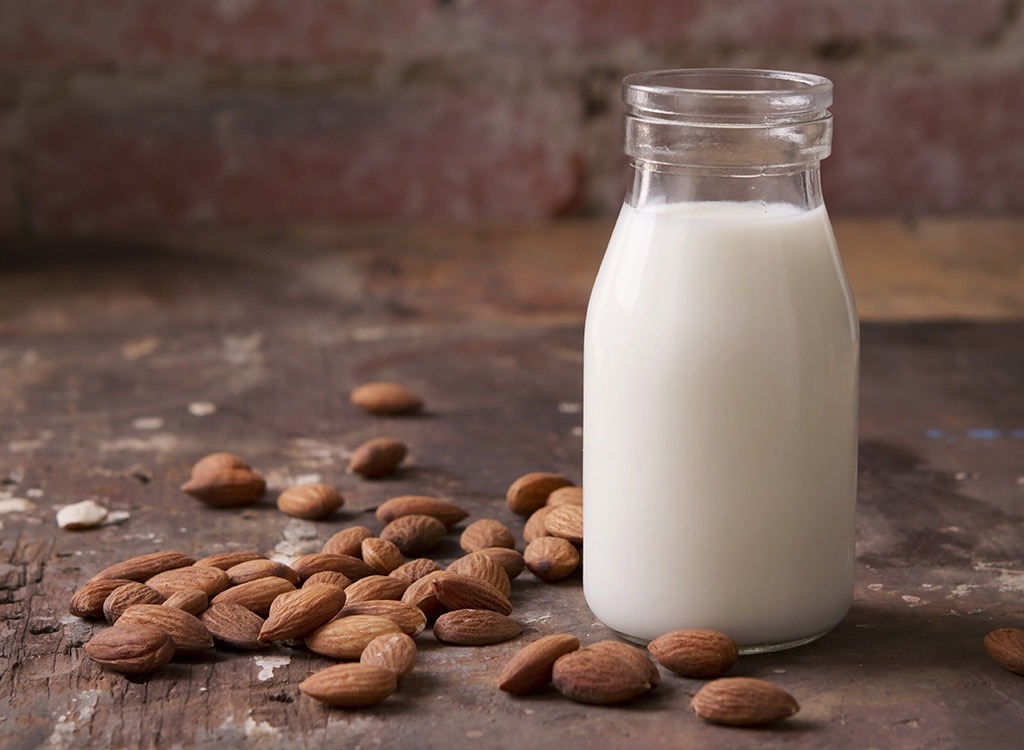 Stock up on a couple unsweetened milk alternatives that come boxed or canned in shelf-stable packaging. Unsweetened almond milk is great to enjoy with granola or in your smoothies and coffee, and coconut milks are useful when you want to throw together a curry in a hurry.
Salsa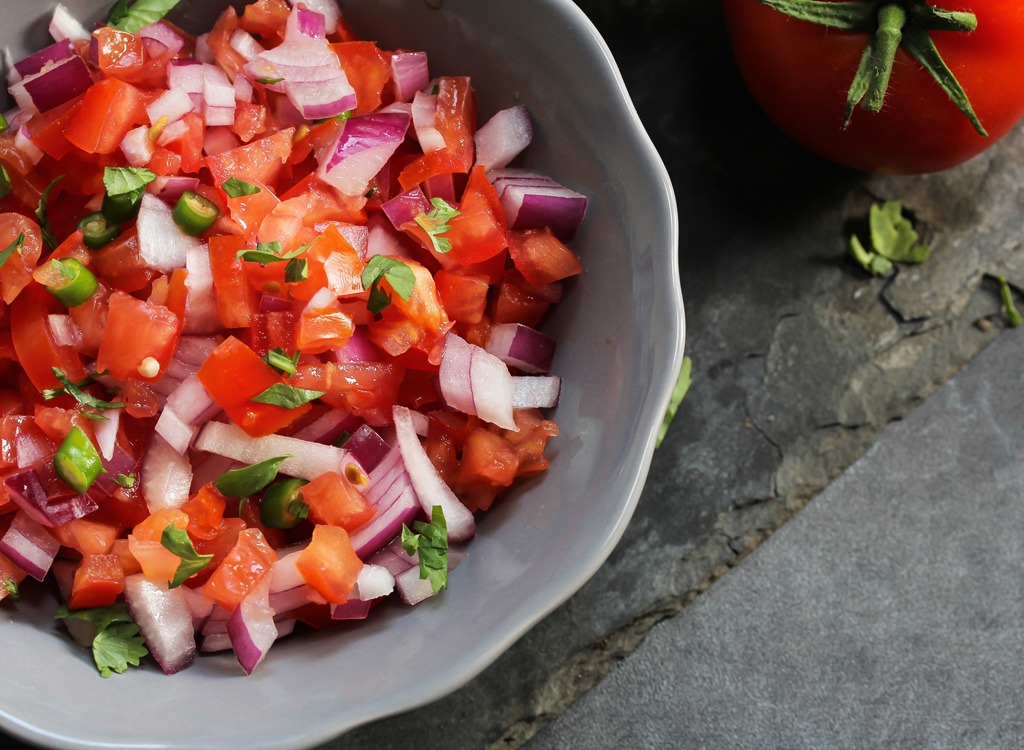 Having a jar of salsa in your pantry is great when you want to break out the bag of tortilla chips, but you can also use salsa to add flavor to dinners when you don't have fresh veggies on hand. (Okay, or when you don't want to spend the time chopping up those veggies.) Combine with ground beef and a few seasonings to make a meatloaf, throw a quarter cup into an omelet, dump a jar of salsa verde into a slow cooker with some chicken breasts to come back to a warm, spicy pulled chicken, or dollop onto a piece of white fish.
Bread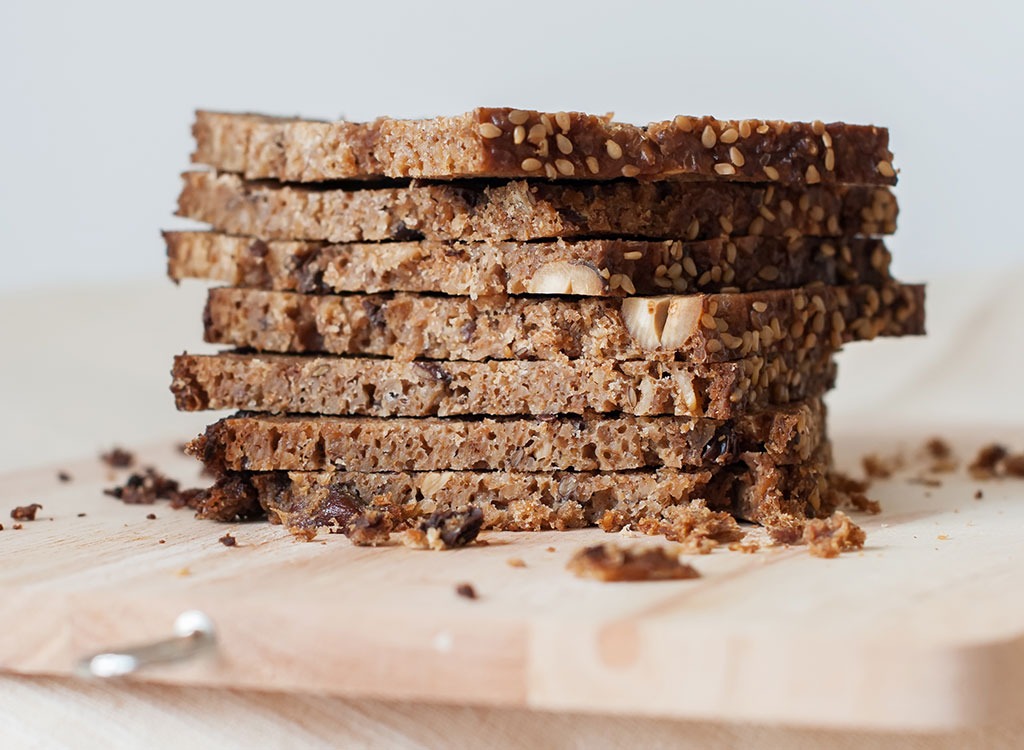 Yes, bread can be healthy! That is, if you choose the right kind. Ezekiel 4:9, a sprouted grain bread, is a favorite of ours. Sprouting grains breaks down their anti-nutrients, starches, and gluten, which helps your body better digest and absorb even more flat-belly nutrients from the bread—like magnesium and iron. You'll find Ezekiel bread in the frozen food section, and that's where you should keep it as well. It's a win-win: more nutrients for you, and less moldy bread you end up wasting every week. Plus, frozen bread can go from the freezer to toaster to under an avocado in nearly the same time a regular slice would. Want to learn more about the benefits of products like Ezekiel bread? Check out Why Sprouted Foods Deserve a Place In Your Diet.
Fresh Ginger
You can keep fresh ginger root in the freezer to preserve its bloat-banishing nutrients longer. Ginger root is a popular digestive aid that can help relieve bloating caused by certain foods and may help your tummy appear flatter as a result. Our favorite way to use fresh ginger is by grating it into a fine-mesh bag to make an after-dinner ginger tea, or use it to liven up marinades, salad dressings, stir-fries, or even baked goods.
Cheese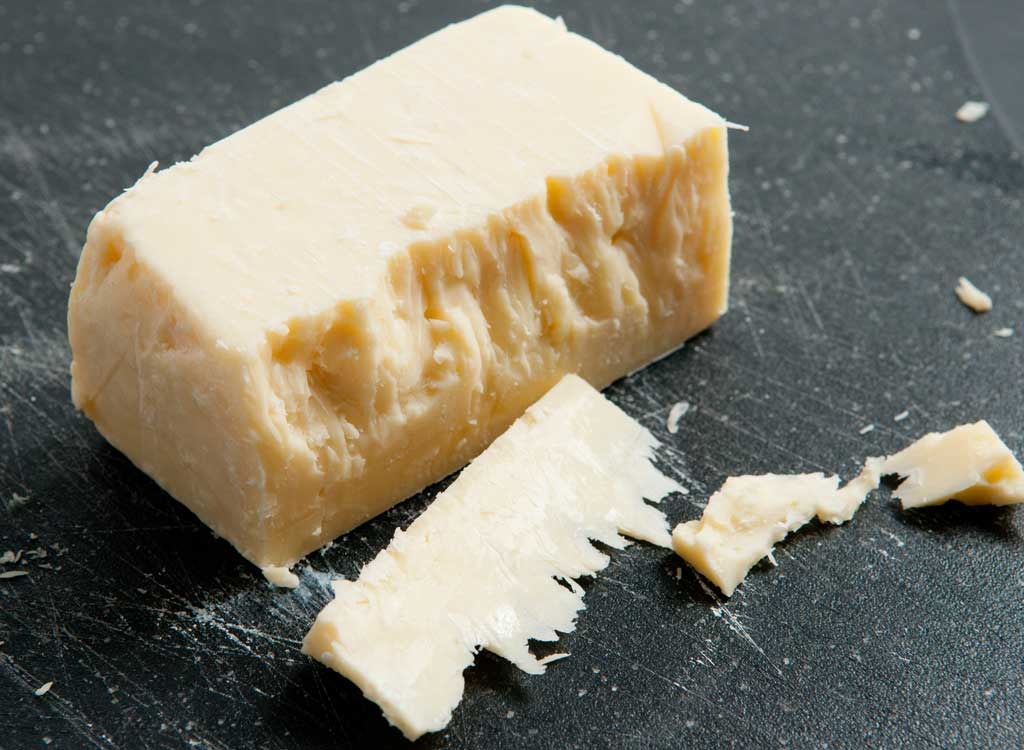 As long as you're not grabbing processed cheese from the shelf, cheese isn't a terrible nutritional choice. It's a great source of protein, calcium, and vitamin D. But because it can be high in fat, be sure to keep servings small to avoid splurging on the calorie count. Grab a block of a low-moisture cheese (like cheddar, gruyere, or parmesan), shred it up, and store it in the freezer to keep when you need that emergency grilled cheese. You can also add it to eggs, a tuna melt, or pasta.
Greek Yogurt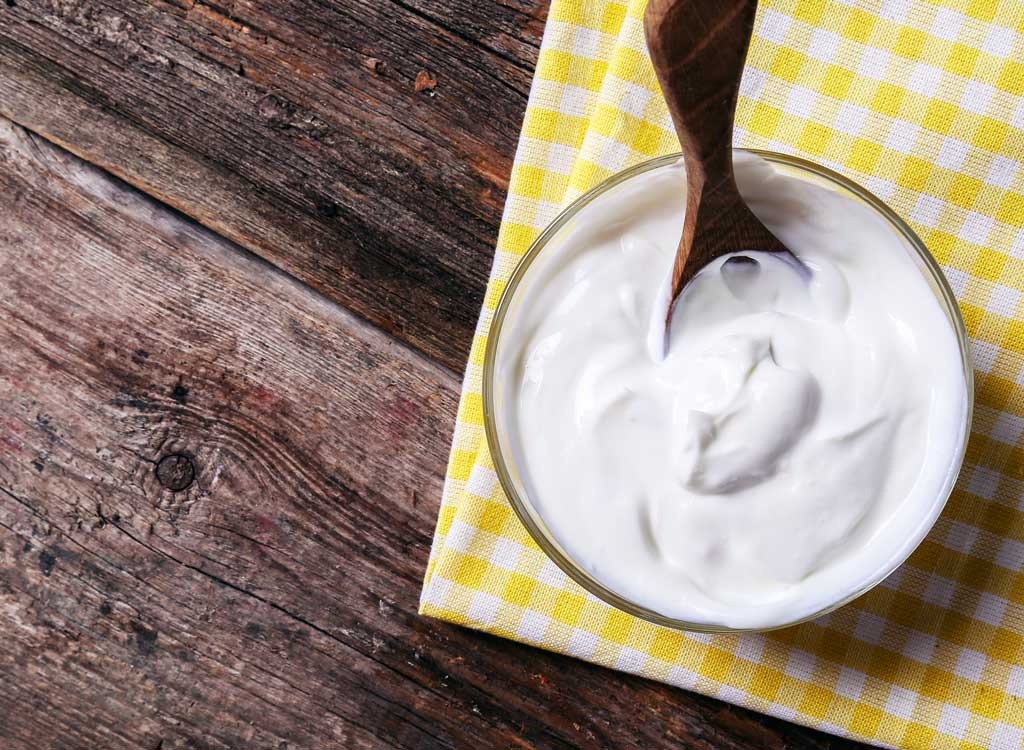 When something is as packed with probiotics, protein, healthy fats, calcium and is as versatile as Greek yogurt, you can't afford not to have this in your kitchen at all times. It makes a great grab-and-go breakfast that will tide you over until lunch, use in place of notoriously fatty condiments like sour cream or mayo, add it to thicken your smoothies, or blend it up and freeze in an ice cube tray to make your own satisfying frozen yogurt treat!
Frozen Berries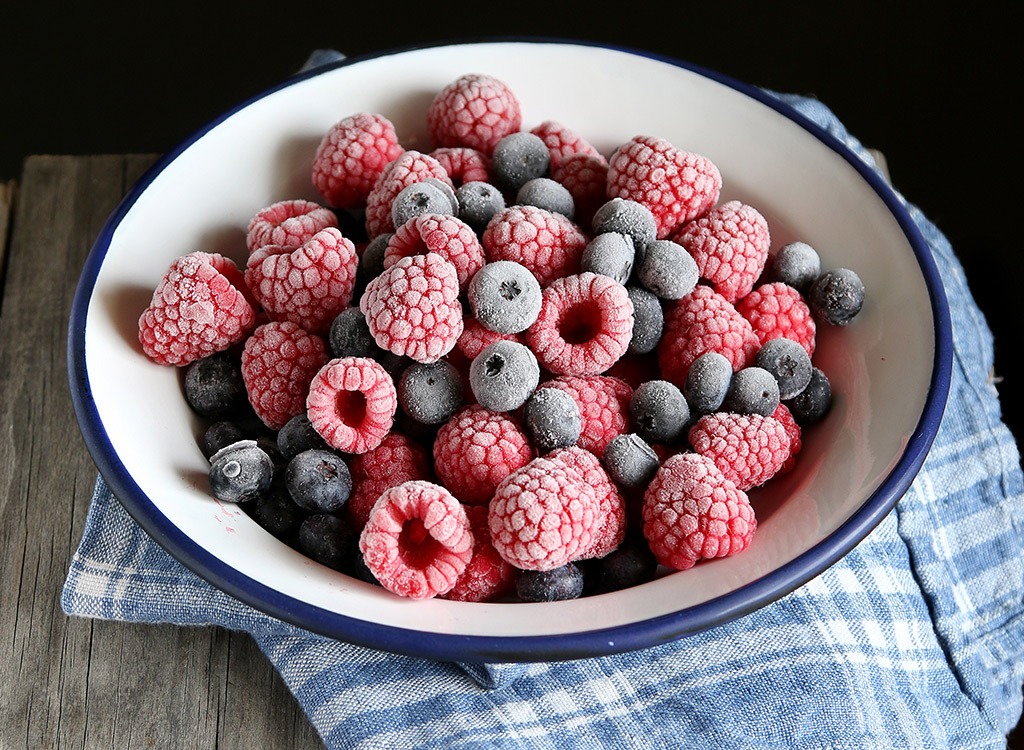 For those of us who are running around doing errands or are at work more than we're at home, fresh fruit can go to waste pretty quickly. Buying frozen fruit offers you freedom to eat at your convenience, and you might even get more nutrients out of it. Researchers have found that frozen fruits like blueberries often have higher levels of fat-fighting antioxidants than fresh fruits because the ice crystals pierce through cells to release the beneficial compounds. And when you need breakfast—stat—frozen fruit makes a great smoothie ingredient, or it can be added to oatmeal or yogurt.
Spice Blends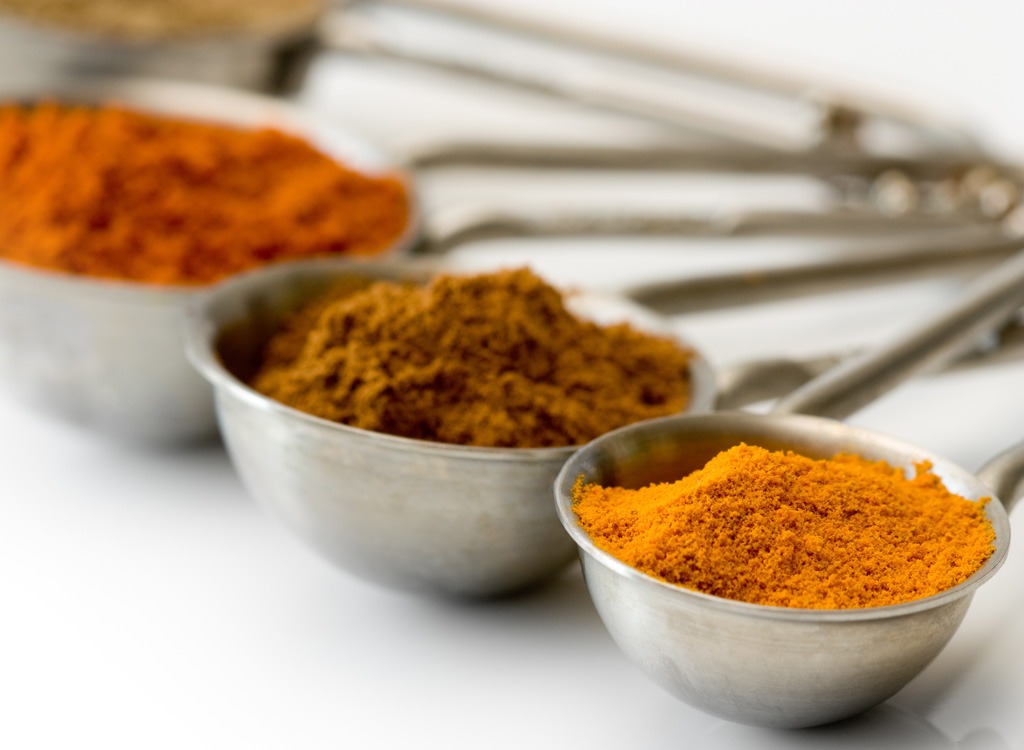 Keeping spice blends in your pantry is a shortcut every smart cook can take without feeling guilty. When you forgot to marinate your chicken for the three hours your recipe calls for, just rub it with a spice blend instead. It cuts time—but doesn't cut flavor. Plus, spices hold potent anti-inflammatory and antioxidant properties that will help further your weight-loss efforts. Old Bay is a great addition to shrimp and white fish, Za'atar (a Middle East blend) is great for lamb chops, and curry powder helps a weeknight chicken satay come together in minutes.
Steel Cut and Rolled Oats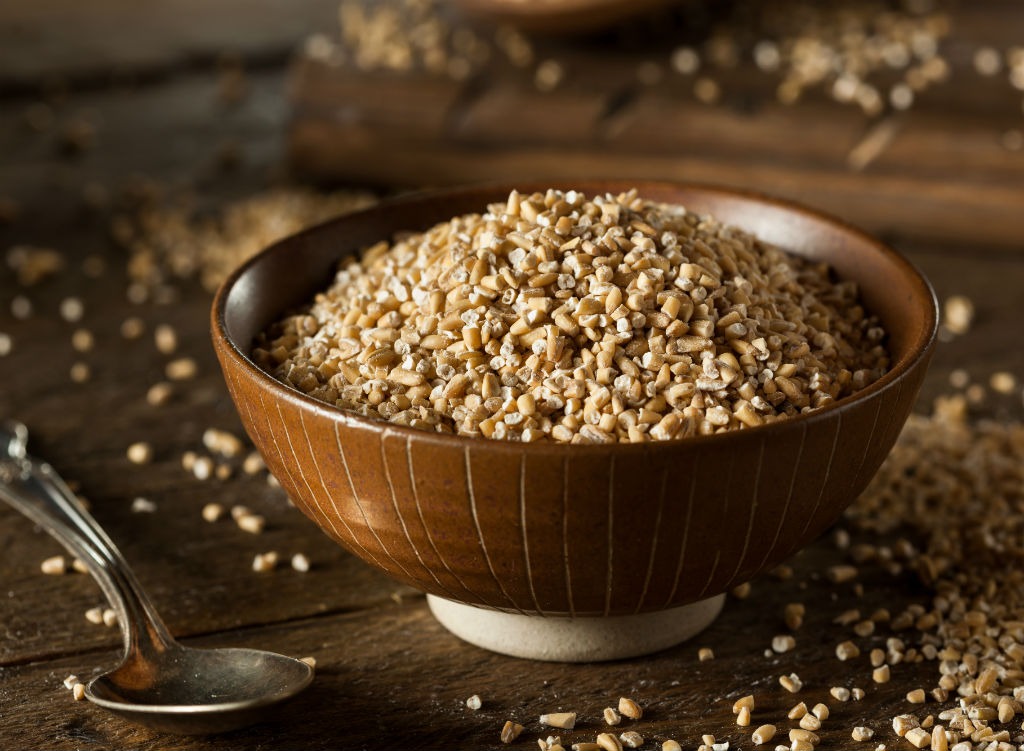 Oats have incredible weight-loss enhancing properties, whether they're cutting cravings or lowering bad cholesterol levels. Keeping both steel cut and rolled oats in your pantry is a must if you're looking to stay fit. Cook up a batch of steel cut oats on Sunday (find out how in our Realistic Meal Plan for a Healthy Week) and keep rolled oats in the freezer to add to smoothies for a prebiotic boost, toast them up in granola, or grind a cup to make a naturally gluten-free oat flour to replace blood-sugar-spiking refined white flour in recipes.
Pasta Sauce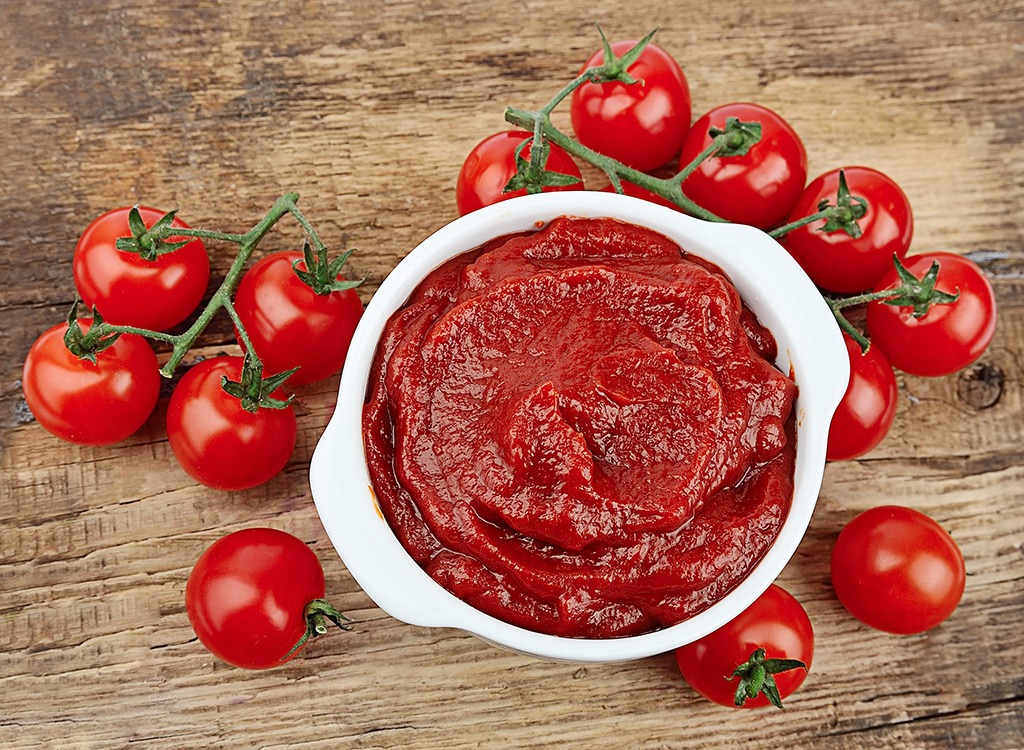 As long as it's not loaded with added sugar, a jar of pasta sauce can be a lifesaver when it comes to getting dinner on the table after a late night at the office. Plus, cooked tomatoes are one of the richest sources of cancer-protecting lycopene. But it you're going to whip up a pasta dish, make sure it's not just pasta and sauce. Add some healthy protein with grilled chicken, shrimp, or canned tuna, and veggies to balance out your carb-heavy plate.
Canned Tuna
Your waistline will thank you for keeping some light tuna in stock. Canned tuna is one of the 30 Cheapest Foods That Uncover Your Abs because it's a rich source of the omega-3, docosahexaenoic acid (DHA). A study in the Journal of Lipid Research showed that noshing on omega 3s had the profound ability to turn off abdominal fat genes, and DHA can be 40 to 70 percent more effective than the other o-3, EPA. Whip up a tuna melt on Ezekiel bread, throw it in cold pasta salads, serve it on crackers, or use it as a protein in salads, like the nicoise.
Frozen Veggie Mixes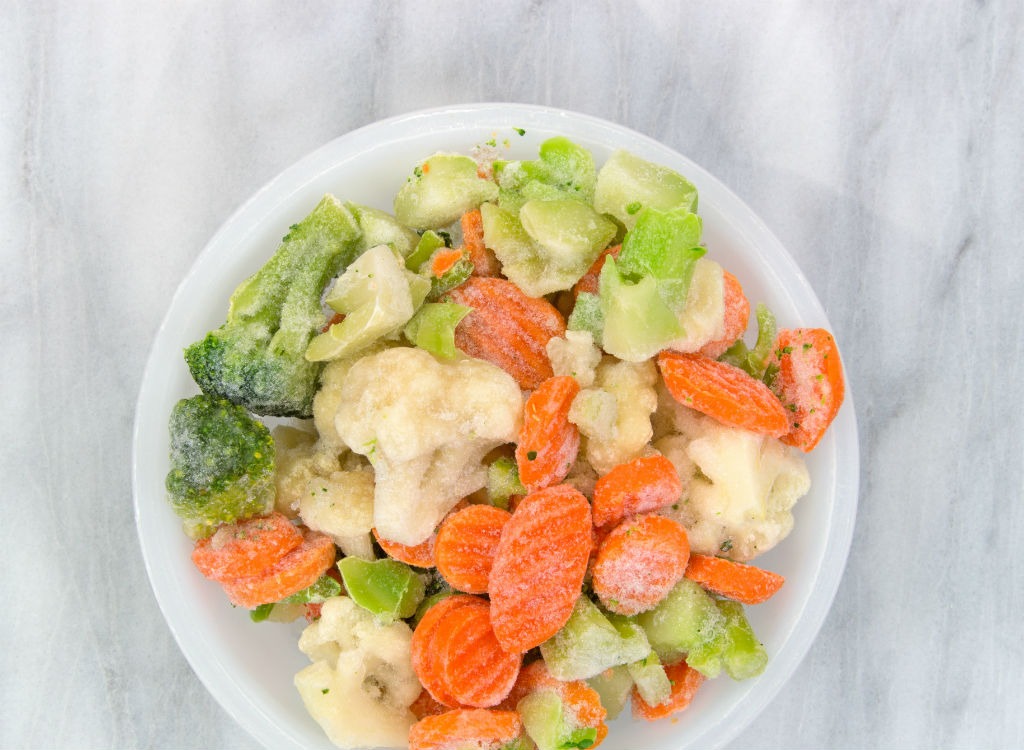 Stir fry dishes demand just mere minutes, but the amount of time it takes to chop all those veggies can be much more. Frozen vegetable mixes solve that problem—as well as the problem you have when your fresh produce goes untouched and winds up rotting. Watch colorful, nutrient-dense meals come together in minutes with these frozen packs: broccoli, peppers, and carrots make a great stir fry, and peas, carrots, and corn add variety to fried rices and chicken pot pies.
Almond Butter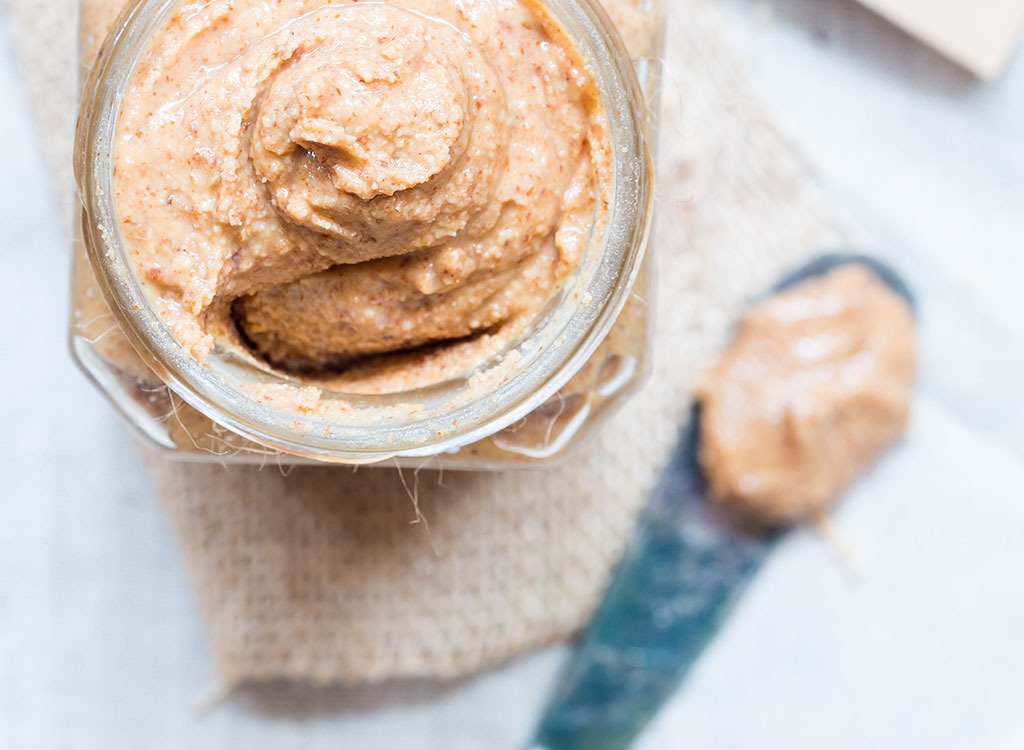 Whether you're dashing from meeting to meeting or driving kids to practice, you don't have time to be hungry. That's why keeping a jar of nut butter is essential for busy people. Nuts are full of protein and healthy fats that keep you fuller longer, so you won't be distracted by those hunger pangs. Mix into breakfast bowls, add a scoop to smoothies, or spread over toast and sliced fruit for a healthy, filling supplement to your meals.
Canned Beans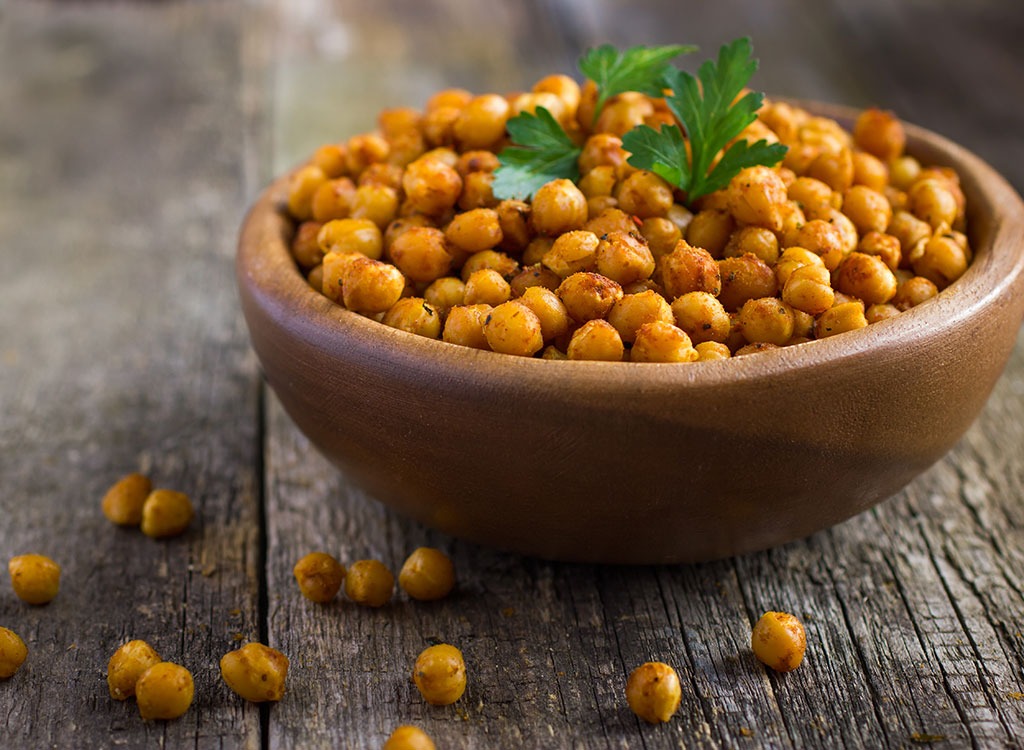 Canned beans are a rich source of protein and fiber and can help promote feelings of fullness and weight loss. Because they're prepared and shelf-stable, you can always grab a can when you need to add protein to a dish or want to whip up a satiating snack. Mix cold beans into salads or salsa, stuff into enchiladas, add to soups, or even feature as a hearty side. And if you always have chickpeas available, the possibilities are endless: roasted chickpeas, creamy hummus, baked falafels, the list goes on…
Pasta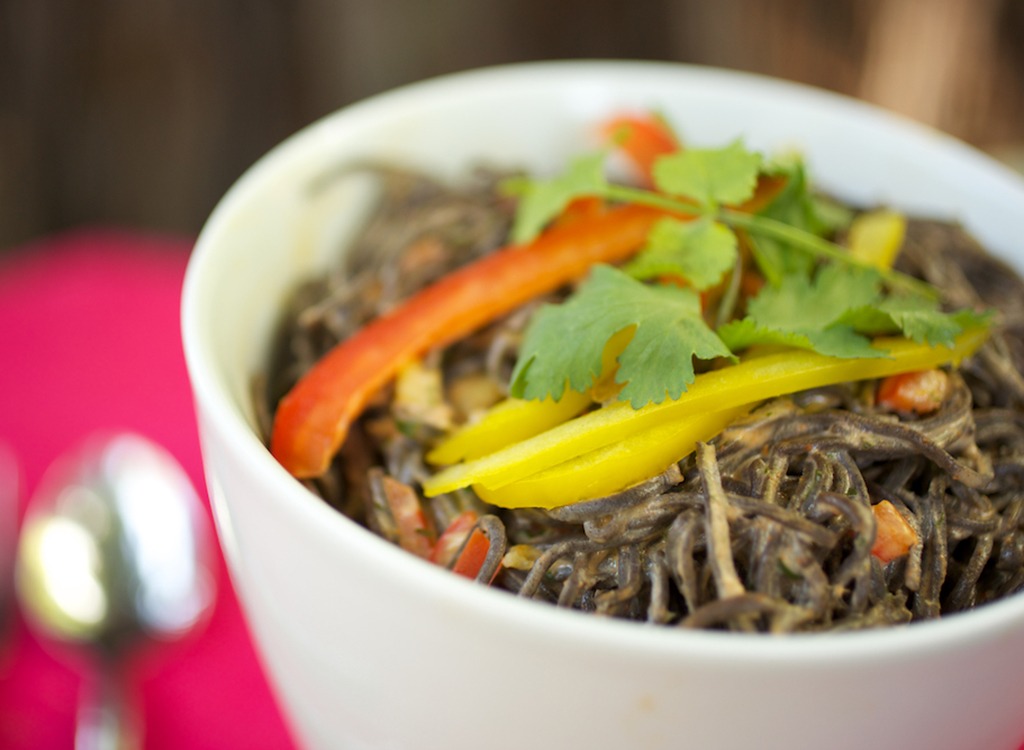 Keeping a box of pasta is an easy food to stock that can be transformed into a meal in a matter of minutes, but swapping the usual stuff for bean-based pastas is just as easy. And it will serve your body much better; these high fiber bean pastas help to decrease bad cholesterol, help you feel fuller, and are more nutrient dense than conventional, enriched pastas on the market.
Chia Seeds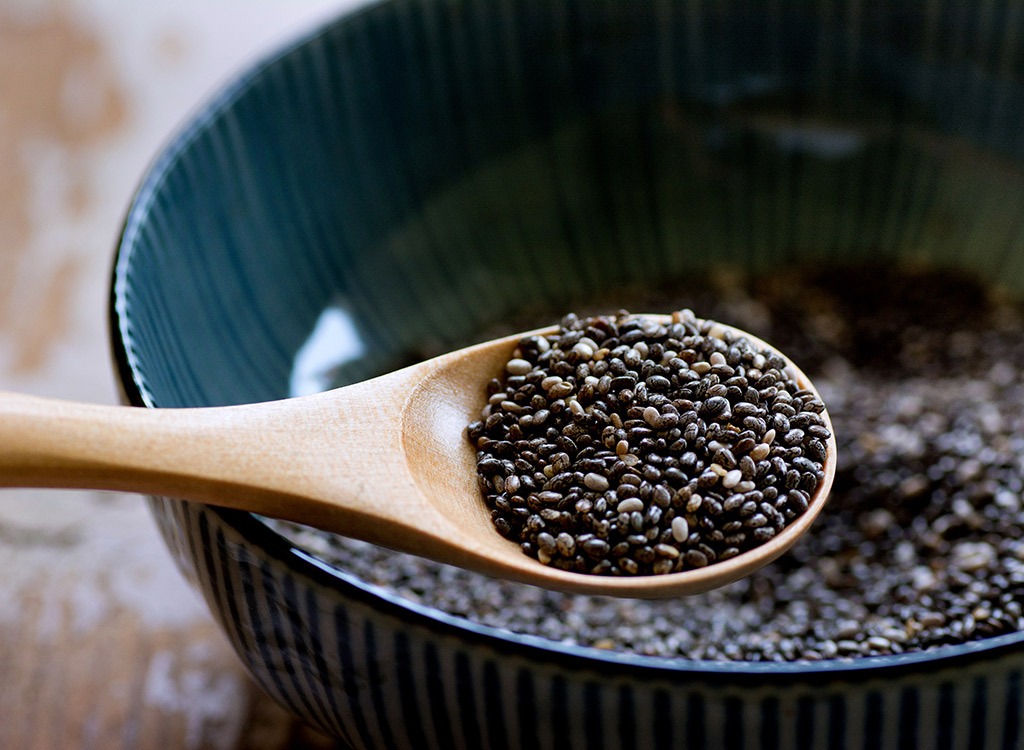 Because you can't always keep a fresh piece of salmon in your fridge, another great option for your omega-3s is chia seeds. Omega-3s are a healthy fat that has been known to quell inflammation and protect your brain from age-related degeneration. Although flax seeds are technically higher in o-3s, they don't have the same pudding-producing properties chia seeds do. Throwing a tablespoon in a cup of milk alternative overnight means you'll have a satiating chia pudding in the morning to grab-and-go. Not to mention, they're a great source of prebiotic soluble fiber to keep your beneficial gut bugs happy. When your gut bugs are happy, so are you.
Apple Cider Vinegar & Extra Virgin Olive Oil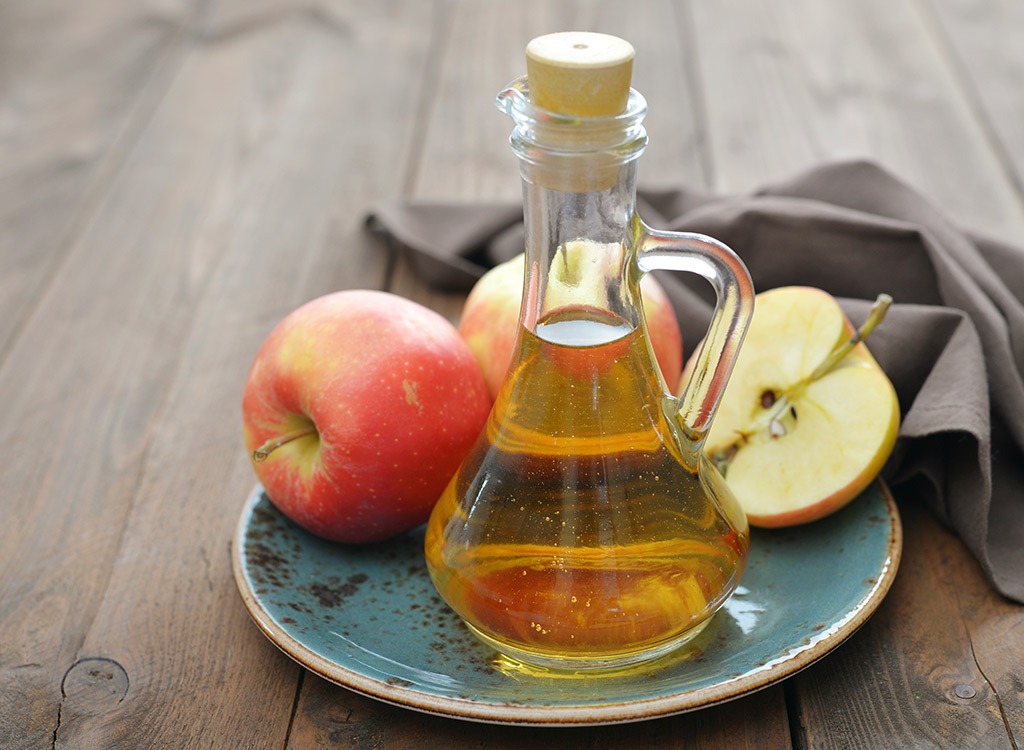 Busy people stock pre-made salad dressings in their fridge, but healthy busy people stock apple cider vinegar and extra virgin olive oil. It takes only a couple seconds longer to drizzle ACV and a splash of oil onto your salads to help boost flavor and extract fat-soluble vitamins. And for being busy people, we like to eat once and keep the gears turning longer, and ACV is the best vinegar for the job. Acetic acid, a key component of the vinegar, has been shown to delay gastric emptying and slow the release of sugar into the bloodstream, according to a study published in the journal BMC Gastroenterology.
Lemon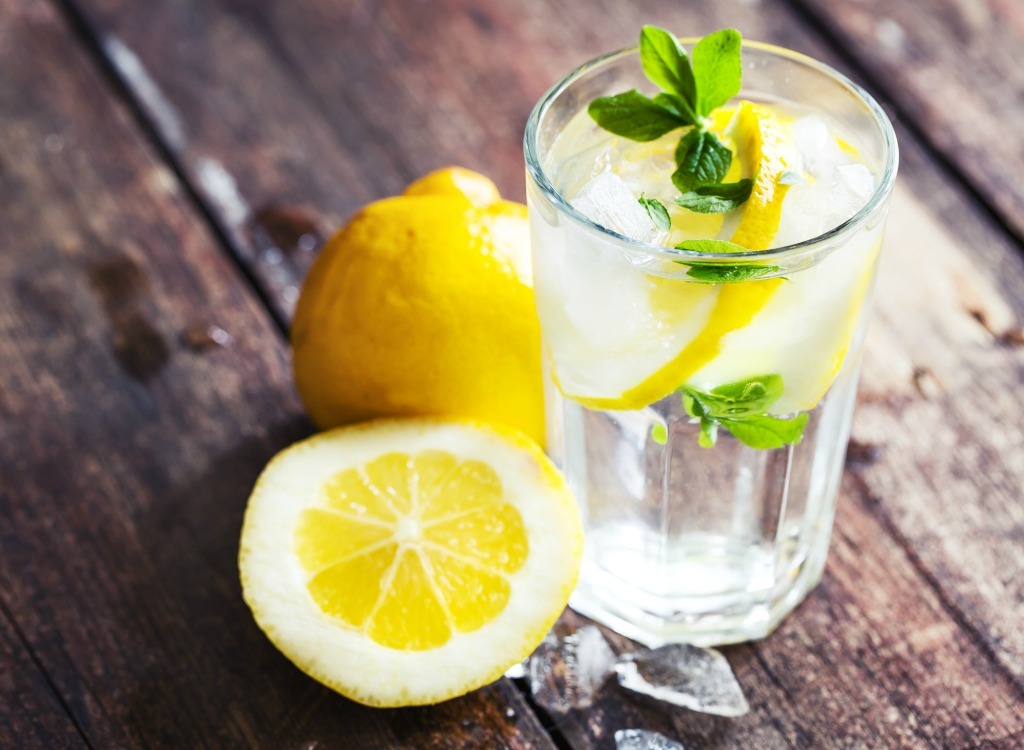 Adding lemon to drinks and dishes is an easy way to boost flavor without adding any calories. And that's especially important when it comes to lemon water replacing sugary, artificial drinks which can spike your blood sugar and lead you to become distracted from your work to look for food. Instead, keeping hydrated with a tall glass of H2O and squeeze of lemon will keep you focused, energized, and full.
Bananas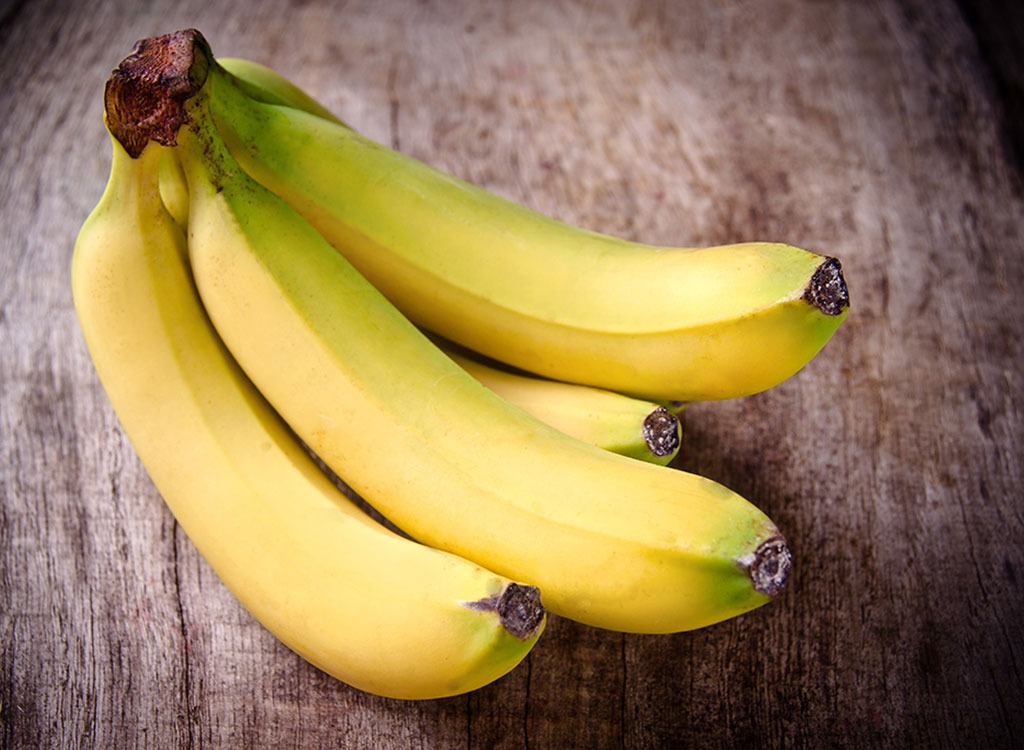 Eat it on the go, use it to sweeten your oatmeal instead of sugar, or add it to your smoothies. This fruit can be used for almost anything. And when it gets to be too ripe? You can cut it up and throw it in the freezer to make a "nice cream" or make a decadent banana bread with oat flour.
Tahini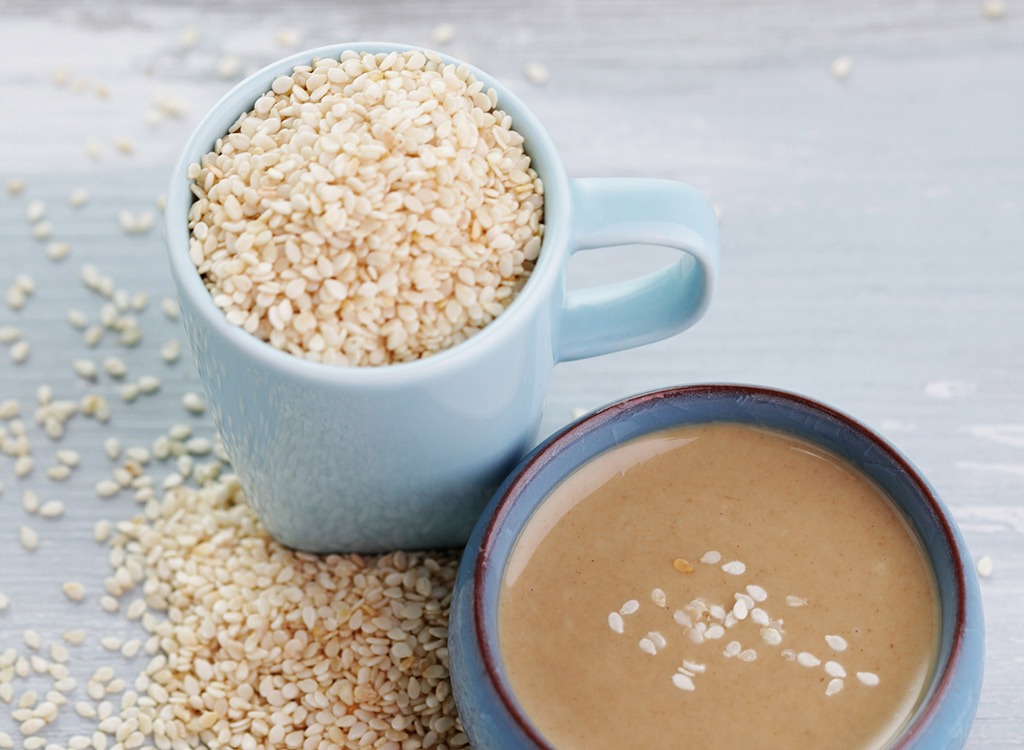 The brands of hummus you should be buying usually have a short shelf life because they're free of preservatives. But you won't have to go without your favorite dip if you keep a can of chickpeas and tahini on hand. Made from sesame seeds, this paste is helpful to have in your fridge or pantry for hummus, and it's also a flavor enhancer in salad dressings and marinades. It's a great source of minerals like potassium and iron, which can aid healthy muscle functioning and growth.
Nuts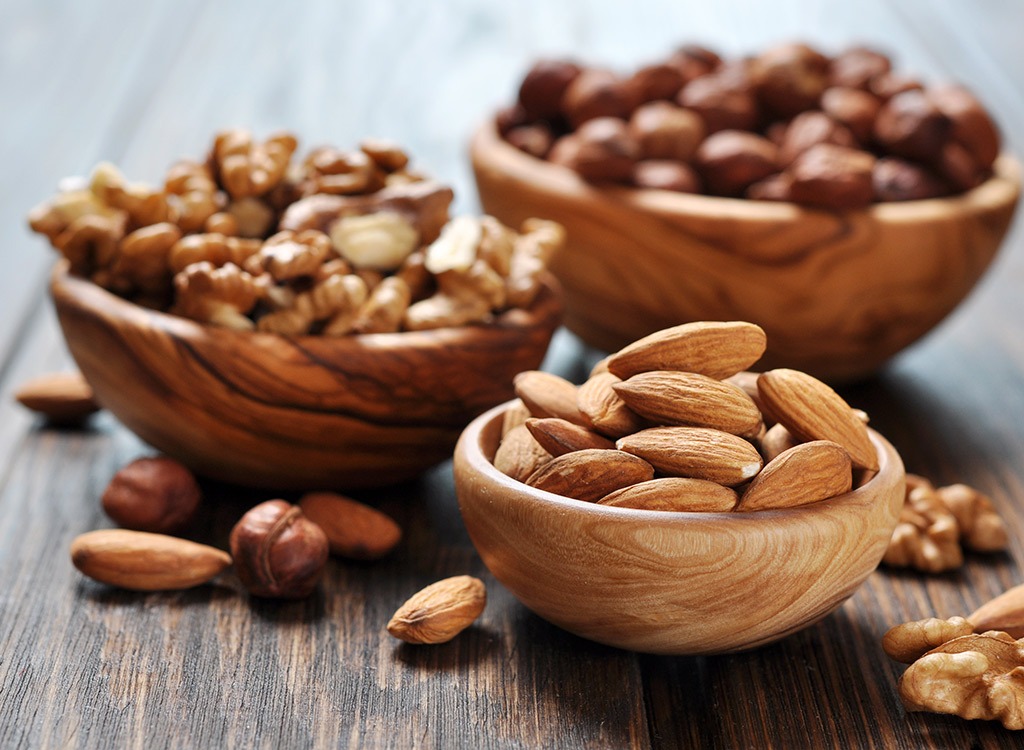 Nuts are full of heart-healthy monounsaturated and polyunsaturated fats to keep your hunger pangs at bay. Not only are they great to always have on hand to quiet your rumbling stomach, but they're also a welcome addition to salads and baked goods. You can keep them in the pantry if you eat them often, or store them in the freezer to prevent oils in them from going rancid.
Carrots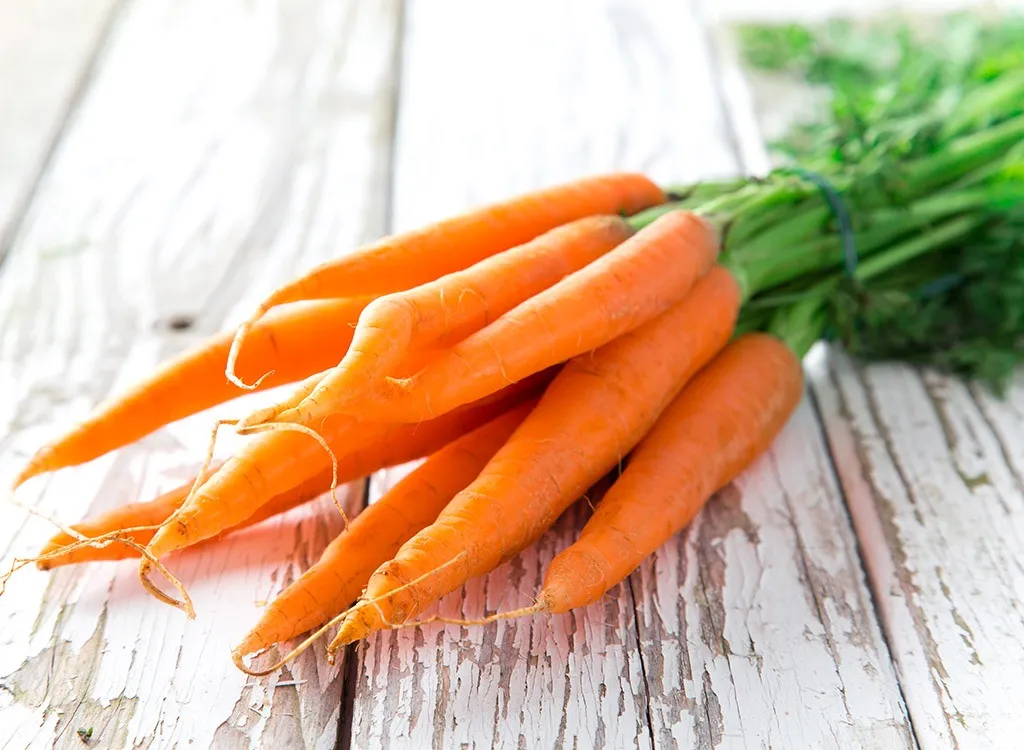 Aside from the fact that carrots are one of the cheapest veggies for weight loss, they earn a spot on this list because they're one of those vegetables that stay fresh for months. Translation: you can buy them once and have them on hand when you've forgotten to head to the store. If they're sold in a plastic bag, place a paper towel inside of it to absorb any lingering moisture and replace it whenever it gets saturated. Carrots can be used to snack on with hummus, to top a salad, or roasted with some garlic and thyme as a side dish. These 20 Carrot Recipes for Weight Loss are also great inspiration!
Spaghetti Squash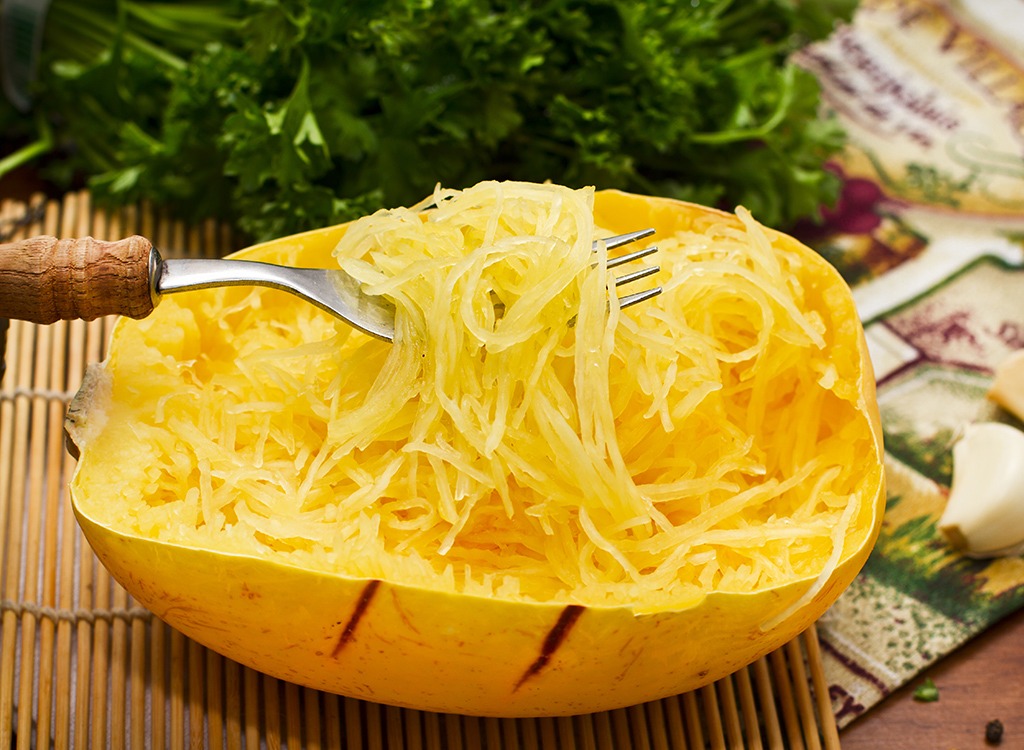 Along the same lines, you can also keep a spaghetti squash in your pantry for those nights you're craving pasta. This stringy, fibrous squash can stay fresh for up to five weeks if you store it in a dry environment that's between 50-55 degrees. Swap out your carb-laden pasta for spaghetti squash. Doing so will save you a whopping 180 calories a cup and the squash's potassium content will do your muscles a solid.
Rooibos Tea
Stressed about work? Feel like you never have time to eat healthily because you're constantly on the go? This herbal tea will solve both of those problems. That's because rooibos will work to quash your stress hormones with its high levels of a flavonoid called aspalathin. According to research, the compound can reduce stress hormones that trigger hunger and fat storage and as an added bonus, decrease your risk of type 2 diabetes, insulin resistant, hypertension, metabolic syndrome, and cardiovascular disease in the process.
Grass-Fed Compound Butter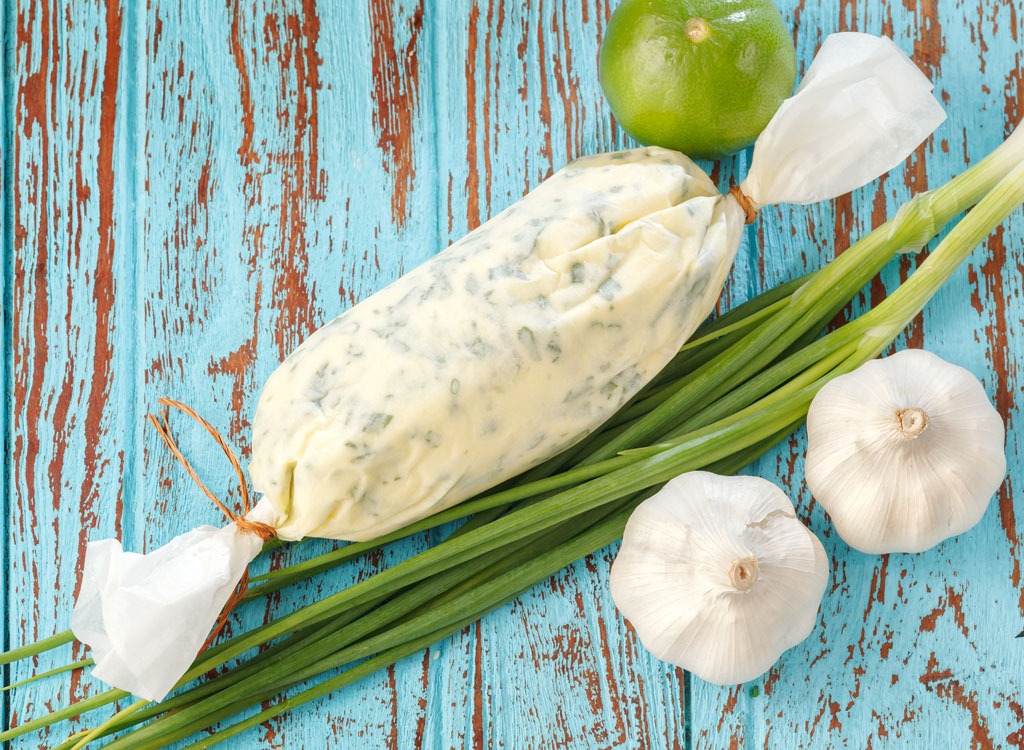 One of our favorite tips for meal prep sunday is to make yourself meal building blocks to get dinner started in a jiffy. What better way to do that than with compound butter? Grass-fed butter is teeming with healthy fats such as omega-3s and CLA, which help reduce inflammation and trigger fat burning. These fatty acids also help slow down the absorption of sugar and carbohydrates, leading to consistent energy levels and improved brain function. Throw a stick of unsalted, softened butter in the blender with your favorite herbs (we're partial to thyme, chives, garlic, and parsley), season with salt and pepper, and roll in plastic wrap to form a freezable log. Take it out to top on steaks, whip up a shrimp scampi in a jiffy, or smear on a baguette for garlic bread.
Frozen Rice or Quinoa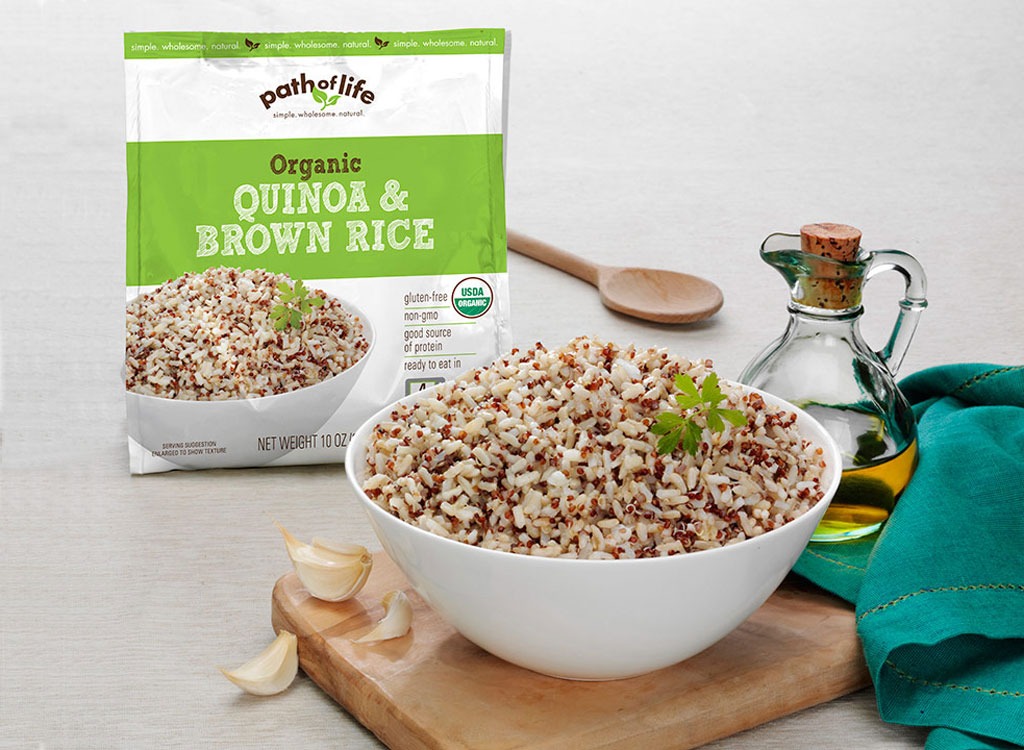 Having frozen, cooked quinoa, and brown rice on hand will save you 30-45 minutes. Path of Life makes it even easier for you by packaging your serving in a steamable bag. Just pop it in the microwave, and you have two sides of B-vitamin-rich whole grains in under 10 minutes.
Frozen Spinach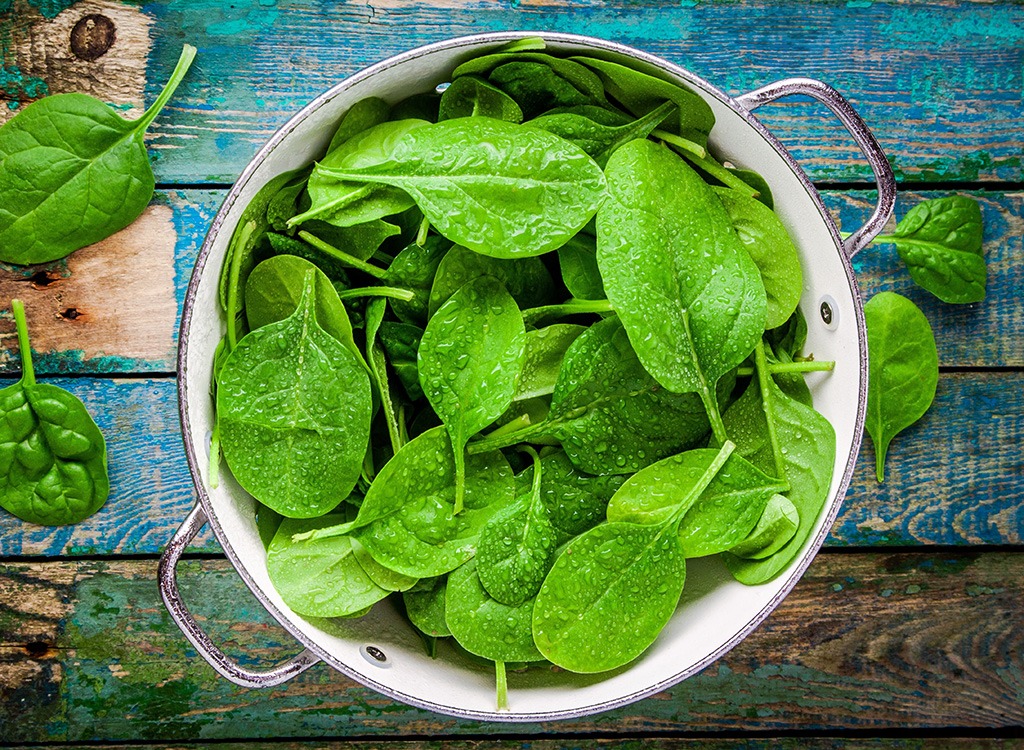 This veggie is one of the most underrated superfoods on the market. It's full of a class of free-radical-fighting antioxidants called carotenoids, and it's rich in essential minerals like calcium, magnesium, iron, and vitamin B2, which helps regulate your metabolism. It acts as a prebiotic, promoting the growth of good gut bacteria and preventing the colonization by bad bacteria. And what might be its best feature, spinach acts as an appetite suppressant—which keeps your mind off your hunger and on your work. Use spinach in lasagna roll ups or manicotti, omelets, saute it for a side dish, or toss it in soup.
Rotisserie Chicken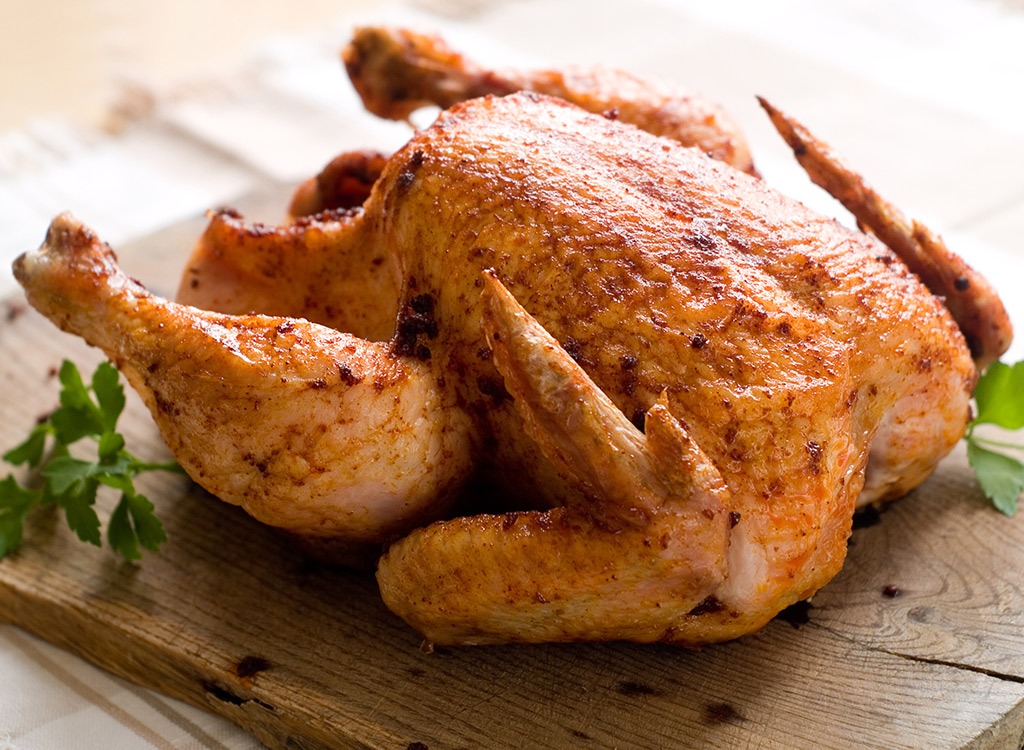 Grab a rotisserie chicken from your grocery store in the beginning of the week so you can always have a cooked protein ready to add to any meal. Enjoy a whole piece for dinner one night, or just shred it for use in salads, soup, or pasta dishes as needed. Or, better yet, take it off the bone the minute you get home, let it cool, and throw into freezer-safe bags. It should stay good to use for four months after bagging.
Herb Garden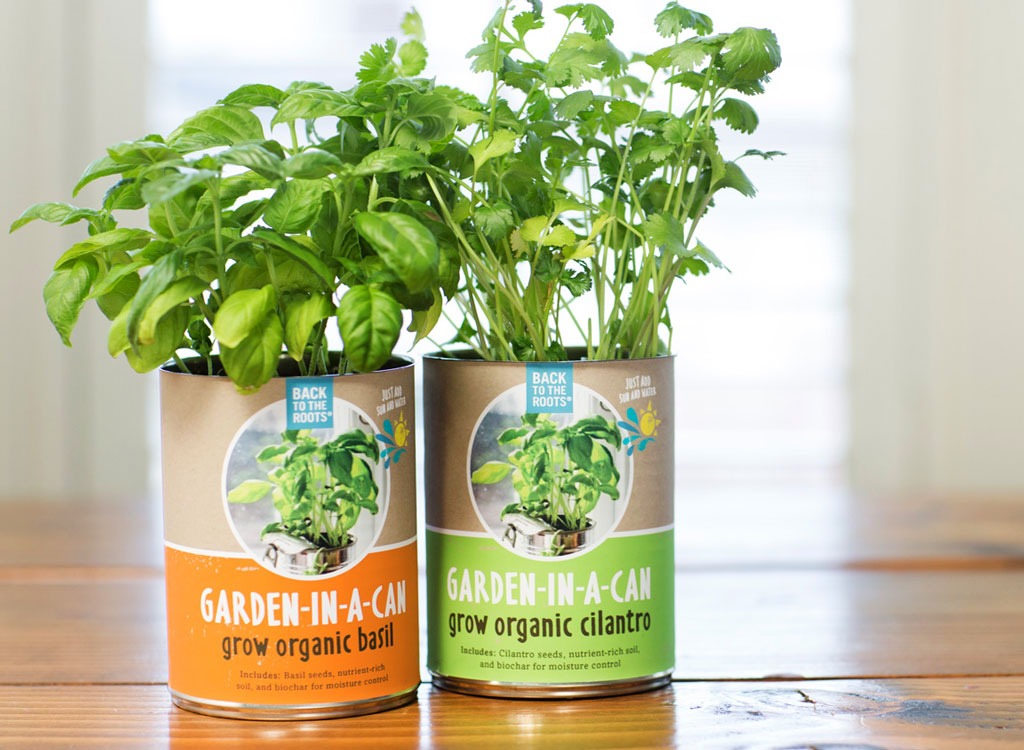 With your schedule? You don't' have the time or money to purchase fresh herbs every week. And yes, keeping dried herbs stocked in your pantry can certainly boost the flavor of your dish, but fresh basil is the only option when it comes to a proper Caprese salad. What's the solution? Grow your own! You'll always have fresh herbs on hand and a decorative plant to brighten up your kitchen. We like Back to the Roots' Garden-in-a-Can Set!
Olivia Tarantino
Olivia Tarantino is the Managing Editor of Eat This, Not That!, specializing in nutrition, health, and food product coverage.
Read more about Olivia