7 Oldest Fast-Food Items In America
Can you guess the first burger?
The concept of "fast food" was originally created for busy commuters and workers who didn't have time to sit down at a restaurant to eat. Fast-forward to today, and fast food is a staple of American culture that provides an efficient alternative to cooking.
Although the country has seen all types of franchises rise and fall, there are several chains which are still operating after more than half a century in business and serving the menu items that made them famous. Here are some of the oldest fast-food items in America that are still being served today.
For more, check out 8 Grocery Items That May Soon Be in Short Supply.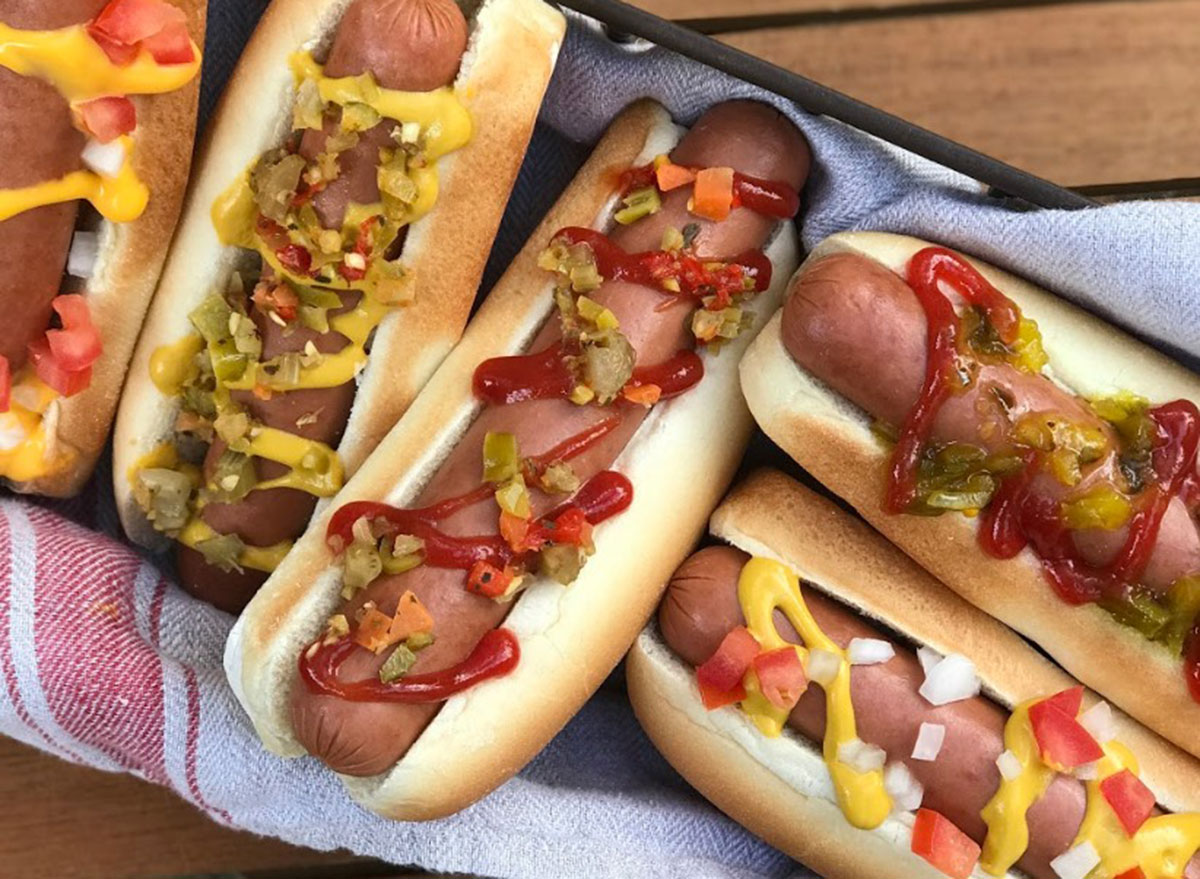 Originally starting as a nickel hot dog stand in 1916, Nathan's Hot Dogs quickly grew in popularity due to their affordable prices, and opened more locations in the late 1950s. Their famous hot dogs are served the same way they were when they first opened, with a recipe created by founder Nathan Handwerker's wife Ida.
Don't forget to sign up for our newsletter to get the latest restaurant news delivered straight to your inbox.
Founded in 1930, KFC popularized chicken in the fast-food industry by taking advantage of a gap in the market dominated by burgers. Over the years they've expanded their menu to include sandwiches, side dishes and even salads. But their original product and their claim to fame is still the fried chicken bucket, pressure-fried and seasoned with founder Colonel Harland Sanders' recipe of 11 herbs and spices.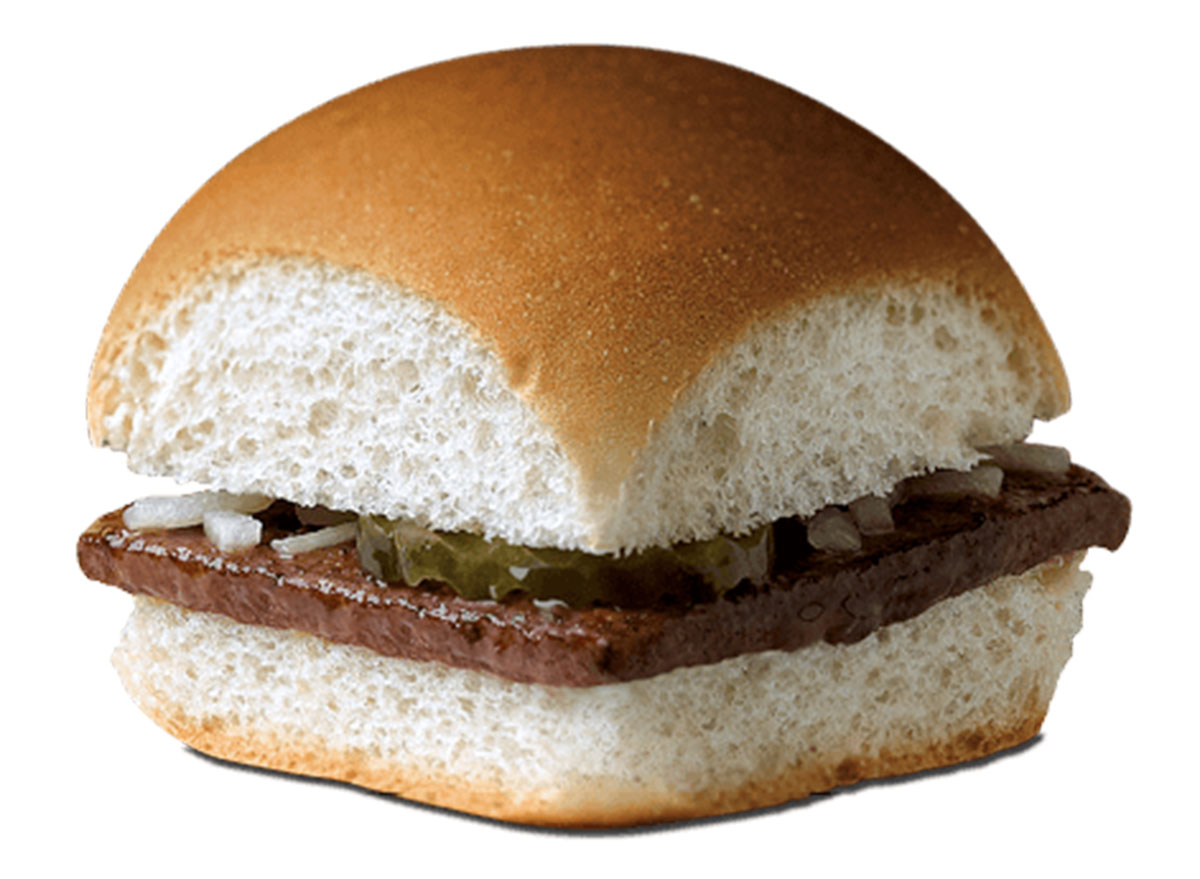 White Castle opened in Wichita, Kan. in 1921. In addition to being credited with the invention of the hamburger bun, it is also officially recognized as the oldest fast-food chain in America. Founders Billy Ingram and Walter Anderson sold their small, square burgers (known as "sliders") for 5 cents. Almost a century later and the only thing that has changed about the sliders is their status: Time magazine named White Castle the most influential burger of all time in 2014.
Chick-fil-A Chicken Sandwich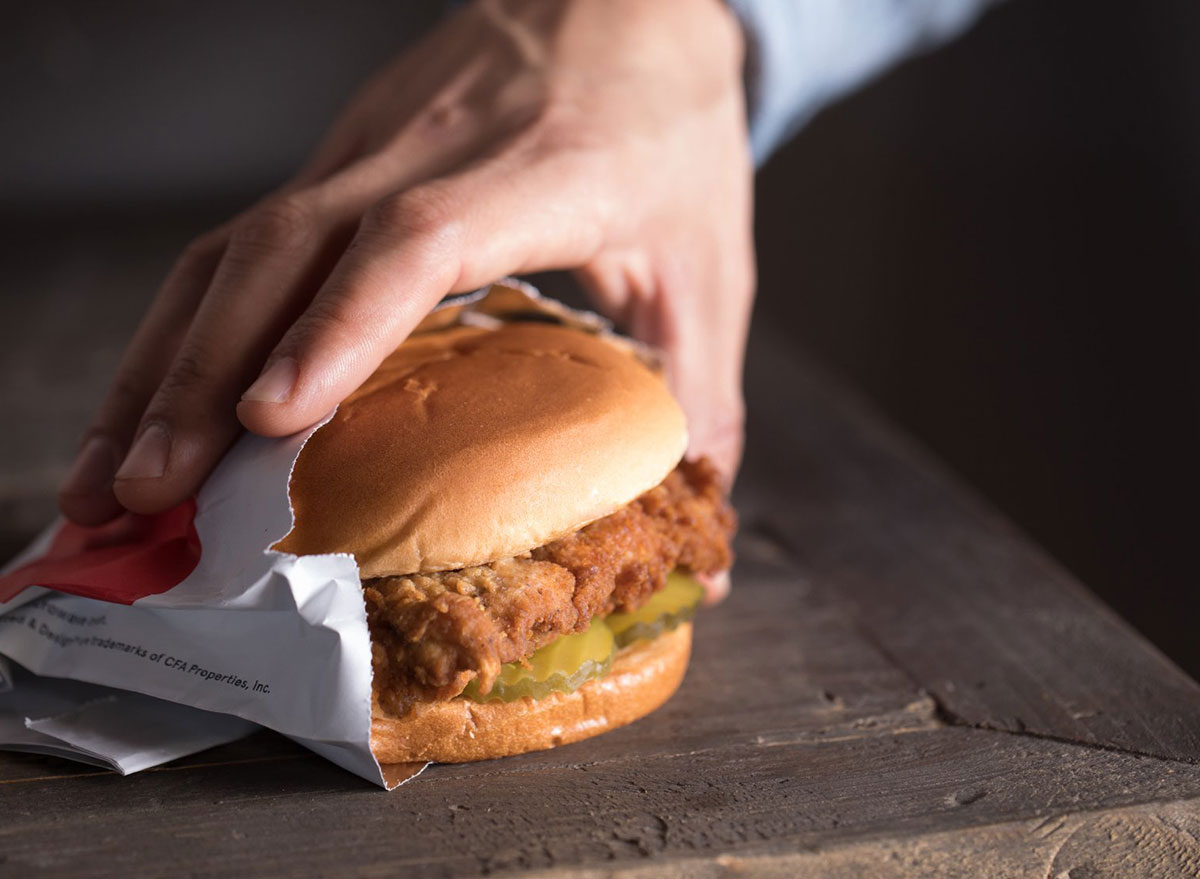 The brand's slogan isn't "We didn't invent the chicken, just the chicken sandwich" for nothing. Chick-fil-A opened in 1946, after founder and CEO S. Truett Cathy discovered a pressure-fryer could cook a chicken sandwich in the same amount of time it took to cook a hamburger. Although the menu has since been expanded to add other options, the flagship chicken sandwich remains the most popular among consumers.6254a4d1642c605c54bf1cab17d50f1e
Arby's Roast Beef Sandwich
Arby's classic roast beef sandwich originated at the restaurant in 1964. Brothers Forrest and Leeroy Raffel saw an opportunity to open a franchise that wasn't centered around hamburgers like so many others were. Initially only serving roast beef sandwiches and potato chips, more items were added to the menu when the chain began to expand in the 1970s.
The first Dunkin' was actually opened under the name Open Kettle in Quincy, Mass. in 1948 before it was officially rebranded in 1950. Founder William Rosenberg realized there were no other fast food chains that exclusively sold coffee and donuts, and quickly found success selling those items to factory and construction workers. Dunkin' now serves breakfast sandwiches and bakery items, but their coffee and classic donut flavors will always remain a fixture of the menu.
Best known for popularizing soft-serve ice cream and ice cream cakes, Carvel was founded in 1929 by Tom Carvel, who discovered that soft ice cream sold better than hard ice cream and thus began making his own frozen custard. Over the years, Carvel has introduced iconic menu items such as the Flying Saucer, Fudgie the Whale, and the Cookie Puss, but the soft-serve ice cream is still their original and oldest to fame.
And for more, check out these 108 most popular sodas ranked by how toxic they are.