The Most Popular Fast-Food Chain the Year You Were Born
From White Castle to Wendy's, here's when every fast-food chain peaked during your childhood.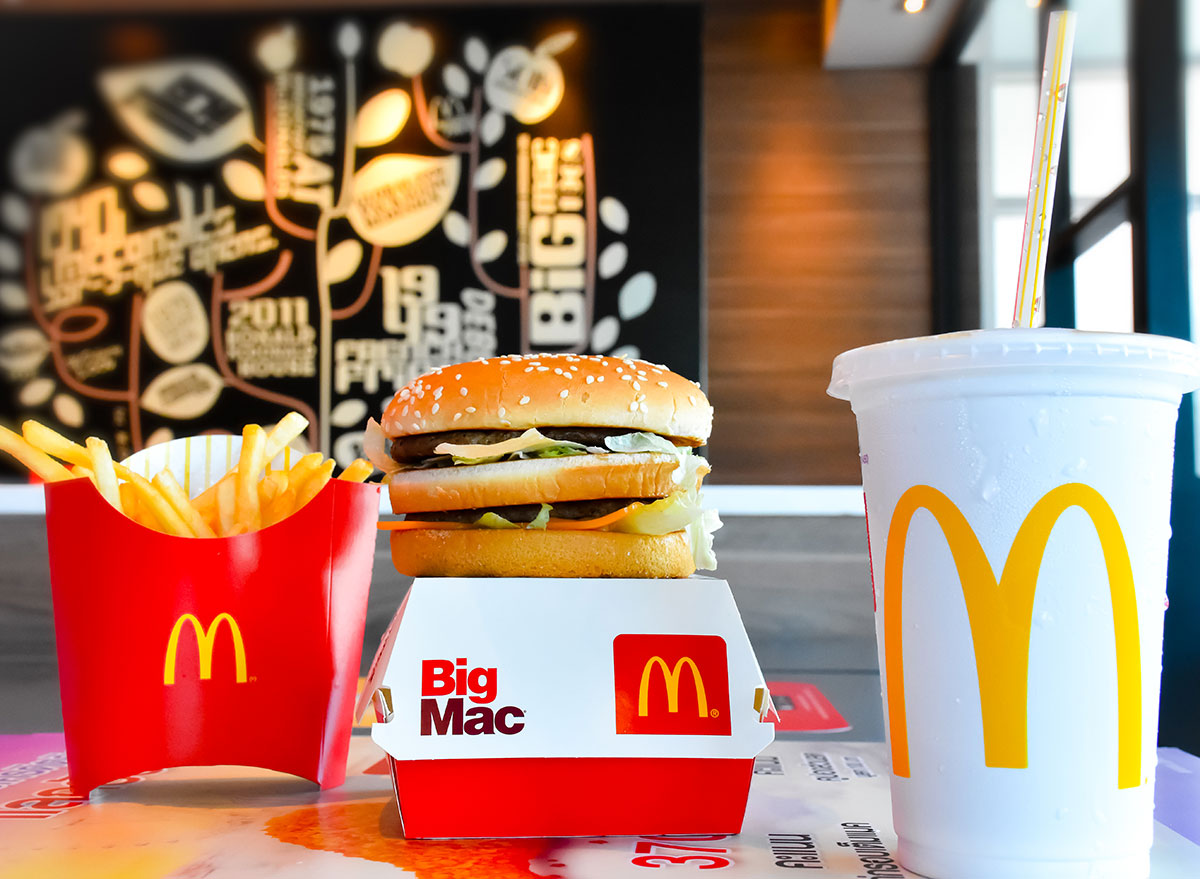 Fast food is an undeniable part of the culinary landscape across the globe, with the United States, in particular, serving as a hub for these quick-and-easy chains. Approximately 25% of American adults eat something from a fast-food chain every day, and more than a third of kids are eating fast food daily. Whether you're crazy about Chipotle burritos or can't say no to a Big Mac, odds are you're giving in to your fast food cravings from time to time. The CDC reports that U.S. adults consume an average of 11.3% of their calories from fast food.
However, that hasn't always been the case. Long before there was a Starbucks on every corner and a McDonald's drive-thru within a mile of every suburb, fast-food chains were rolling out new items to test markets around the world. Before you hit up another chain, find out which fast-food items were the most popular the year you were born.
And for more, check out these 15 Classic American Desserts That Deserve a Comeback.
1940s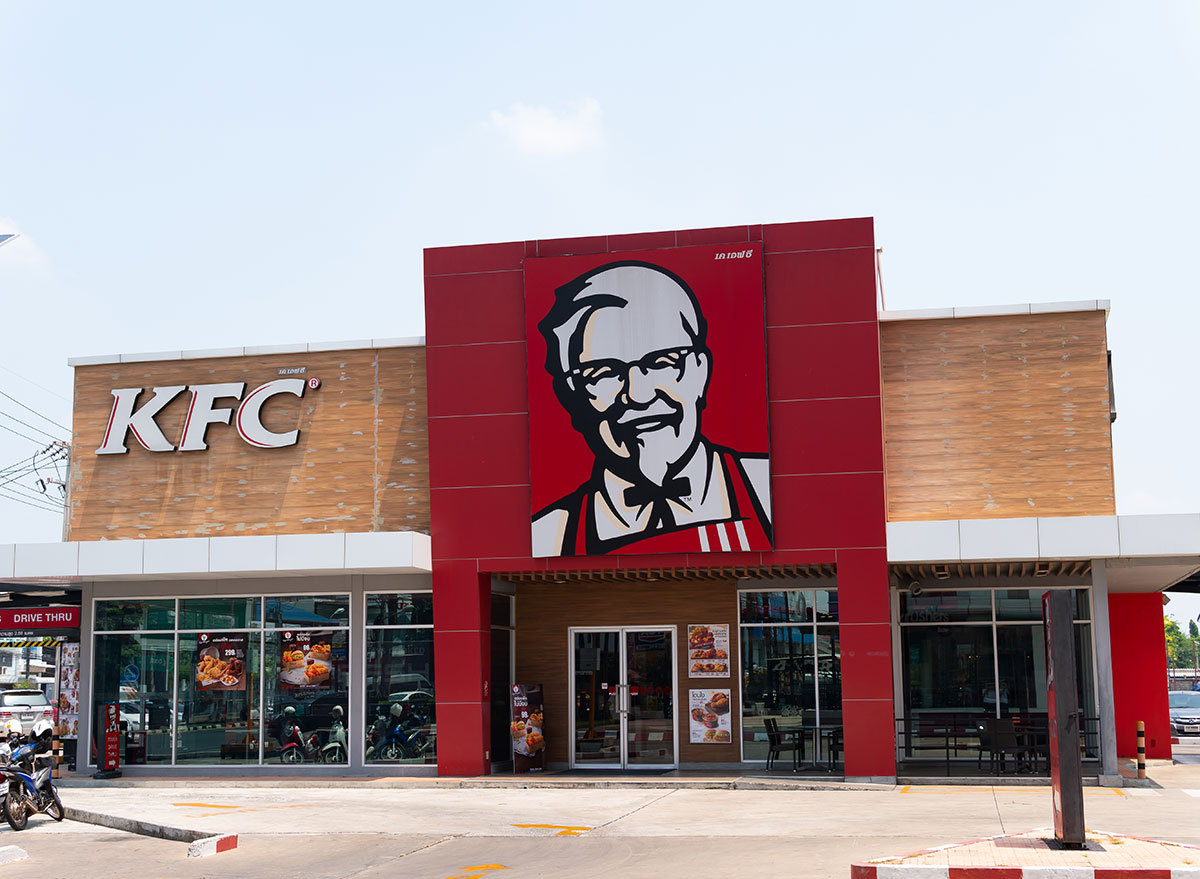 While KFC was first founded in Harland "Colonel" Sanders' native Kentucky (and originally called the Sanders Court and Cafe), it wasn't until a decade later that his signature blend of 11 herbs and spices was born. In 1940, Sanders introduced the Original Recipe chicken to the delight of fast-food fans.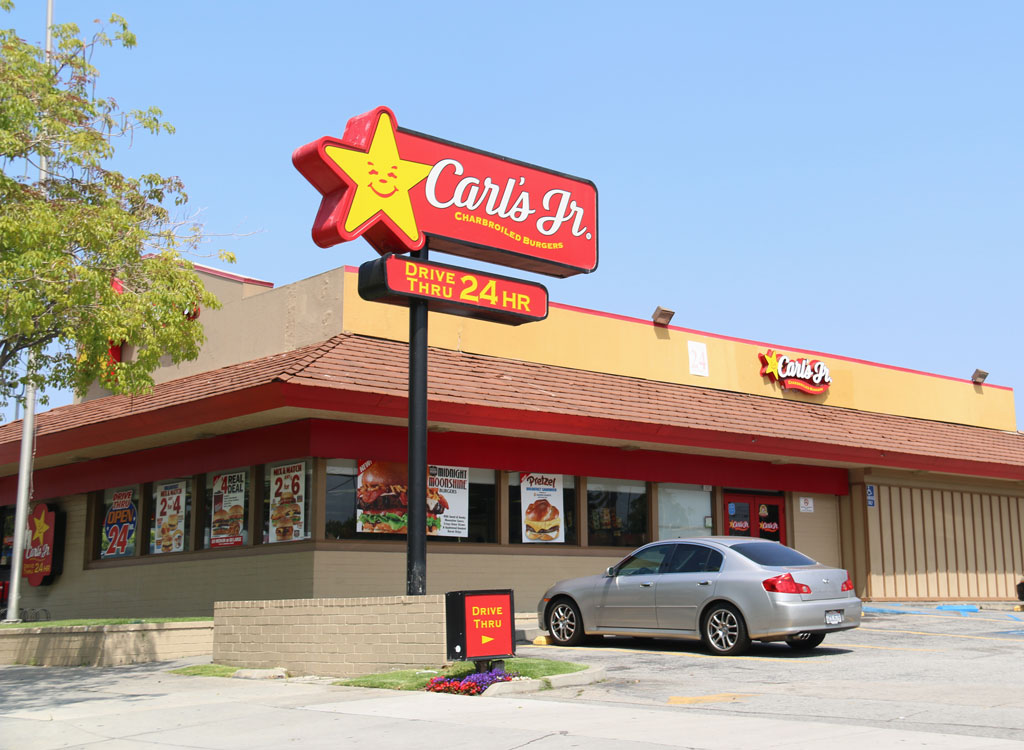 Carl's Jr., formerly known as Carl's Drive-In Barbecue, first offered its famous burgers in 1941.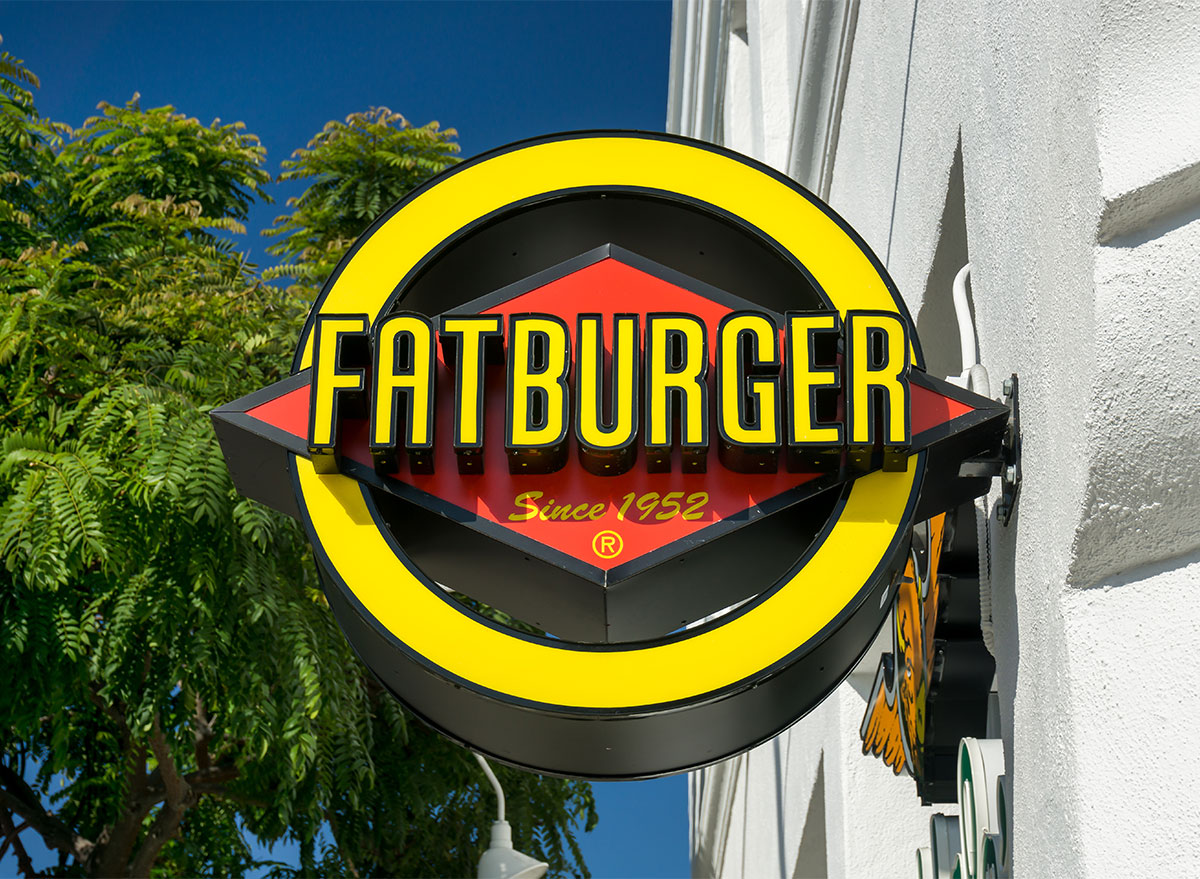 Fatburger first made its mark on the fast-food industry with its eponymous burger in 1947. The chain, which opened its first restaurant in Los Angeles' Exposition Park, now has locations in more than a dozen countries.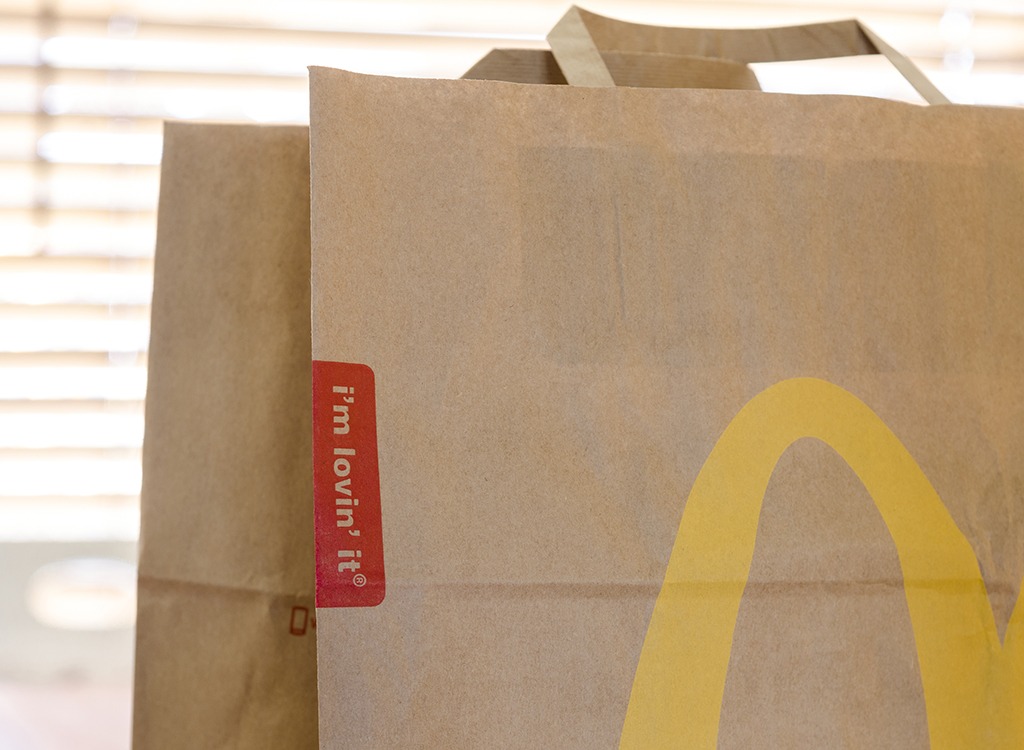 While McDonald's was first founded in 1940, it wasn't until 1948 that McDonald's perfected its fast-food model, then called Speedee Service, bringing its hamburgers to an increasing number of customers each year that followed.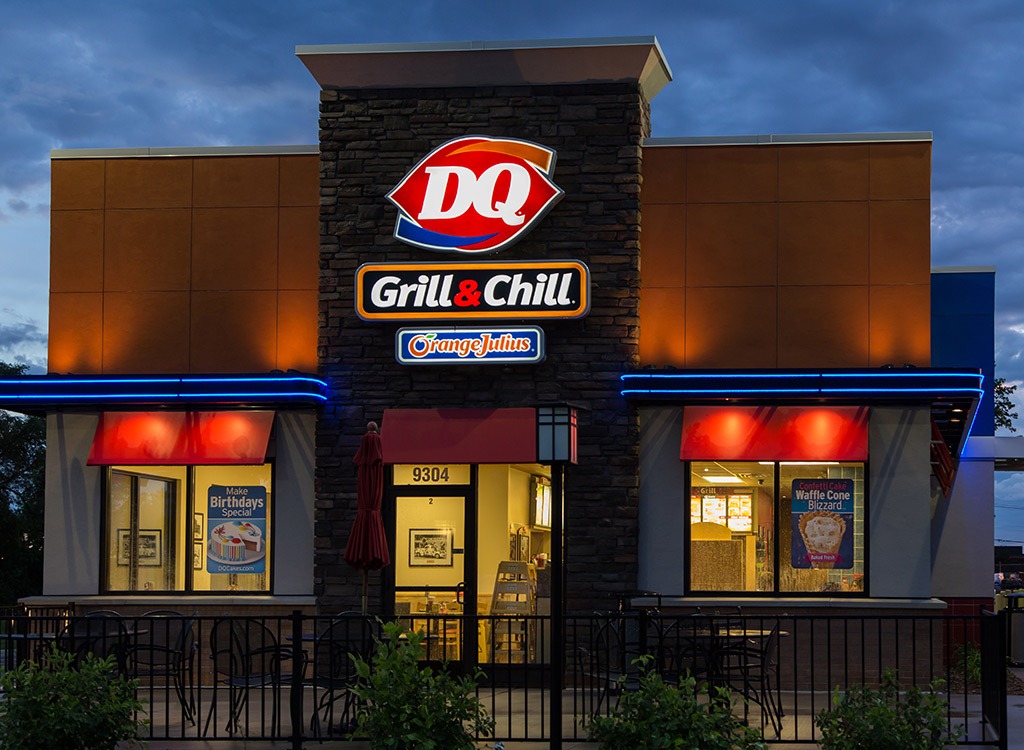 While malts and milkshakes may seem like they've been around forever, it wasn't until 1949 that Dairy Queen introduced them to customers in the United States. And in 1951, DQ added banana splits to the menu, further increasing its offerings of frozen treats.
1950s
Whataburger first started serving its now-famous burgers in 1950 and now operates hundreds of stores across the United States.
While White Castle first opened its doors in 1921, it wasn't until 30 years later that it perfected its recipe. The five-holed burger you'd get at a White Castle today was first introduced in 1951.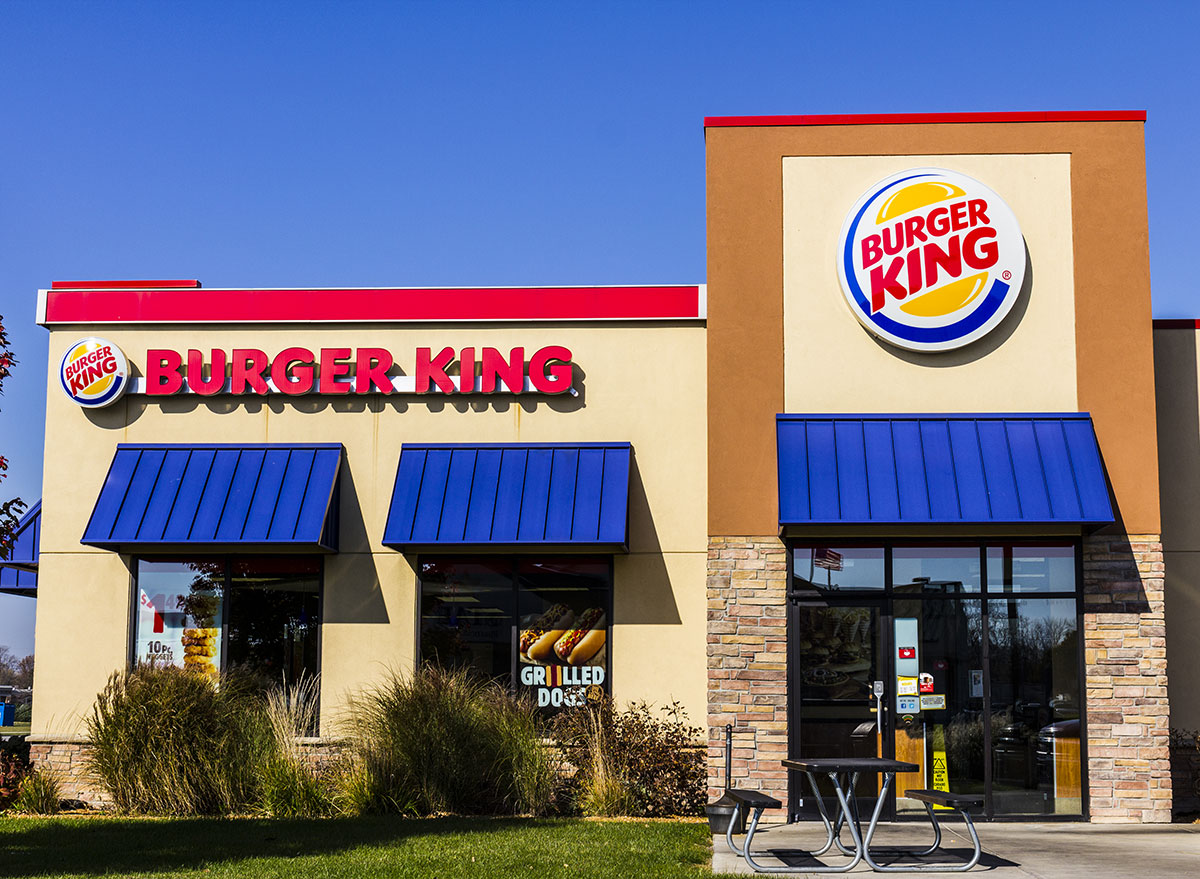 Burger King hasn't always been fast-food royalty. The chain first introduced its popular hamburger to the American market in 1953 and has been serving millions of customers a year ever since.
Originally known as Open Kettle, Dunkin' in its current form began franchising—and bringing its sweet treats to delighted customers—in 1955.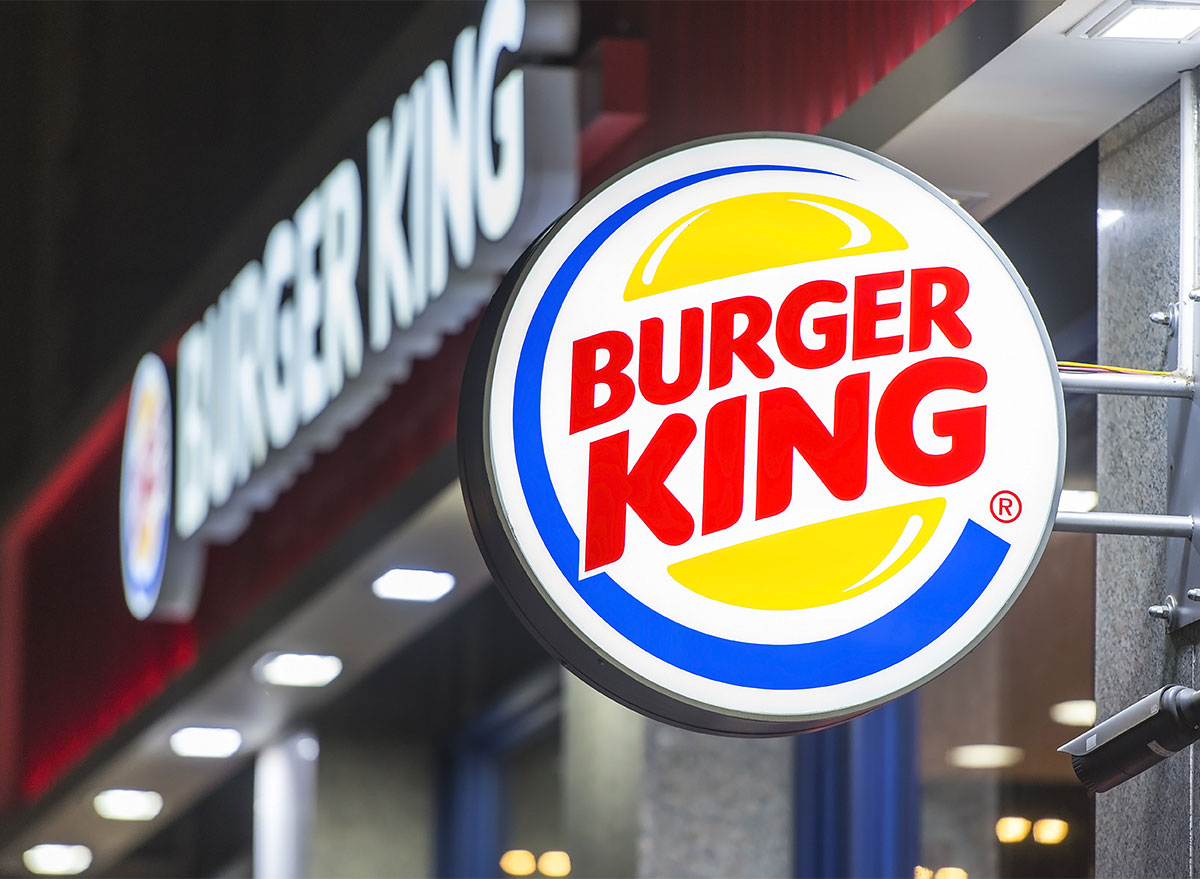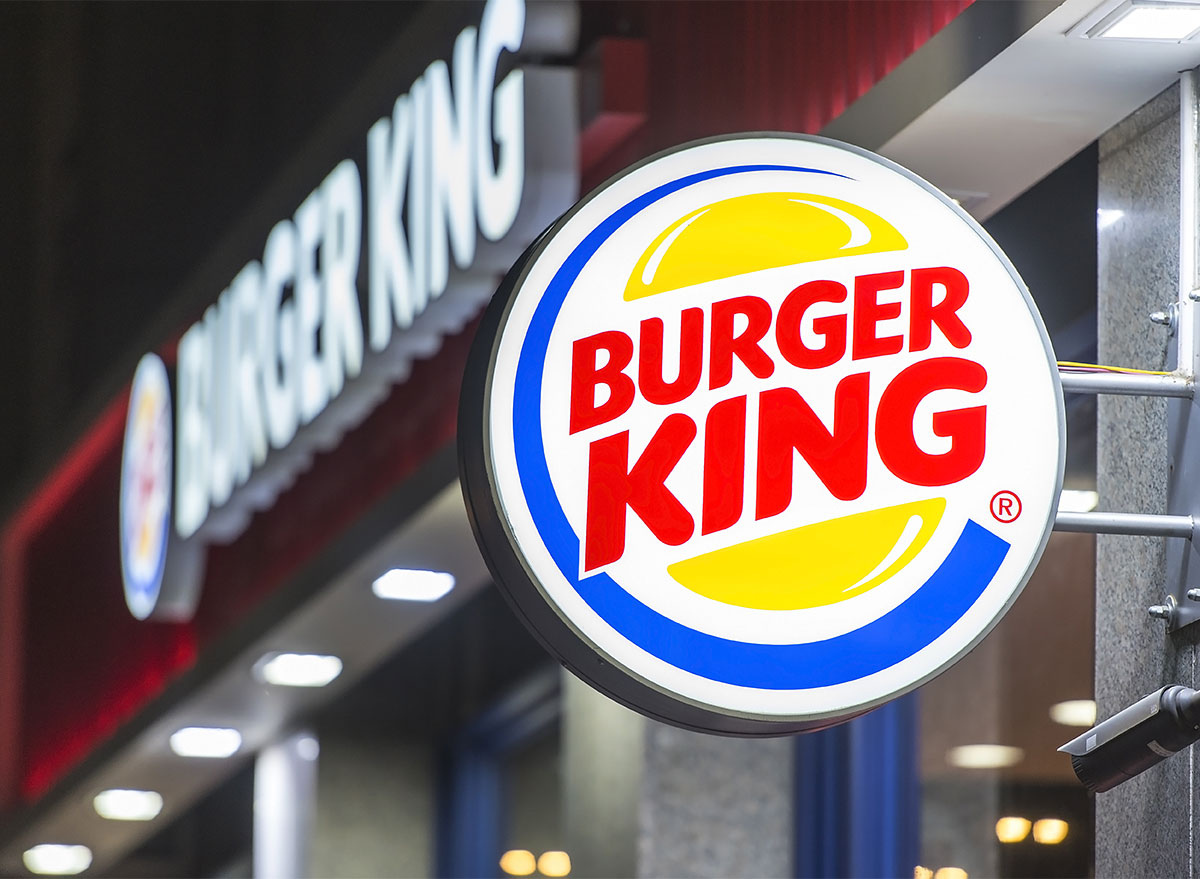 Burger King's most famous menu item, the Whopper, a quarter-pound burger with tomatoes, lettuce, mayonnaise, ketchup, and pickles on a sesame seed-topped bun, has been a hit for the chain for decades. The Whopper was first introduced in 1957.
1960s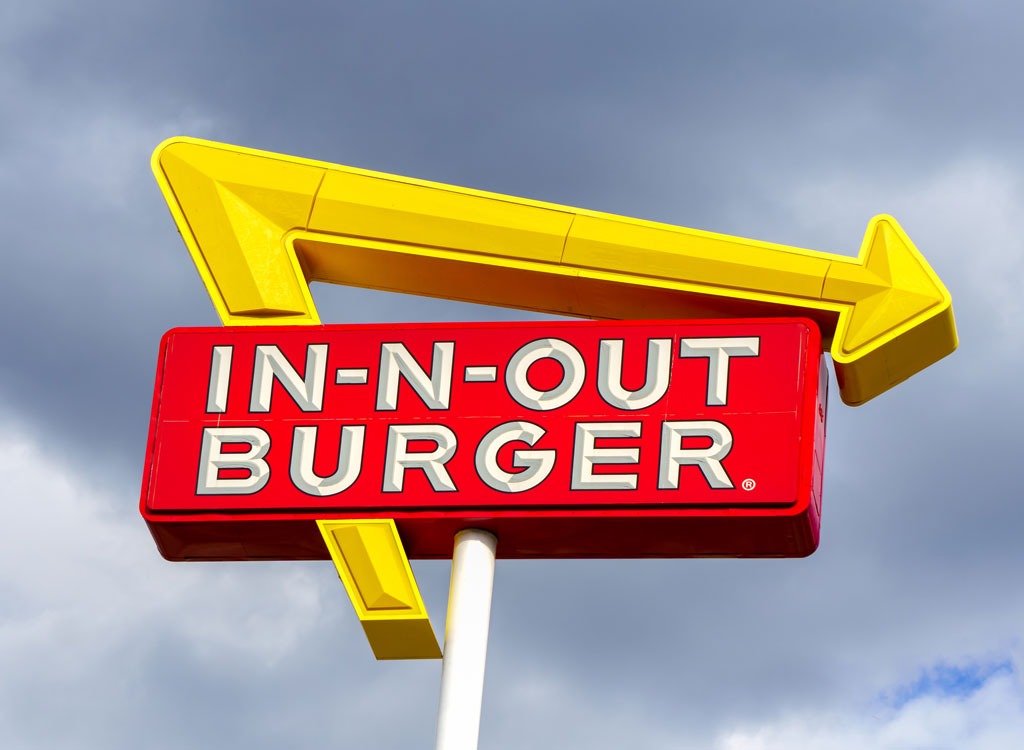 While it seems as though everyone knows about In-N-Out's not-so-secret Animal Style burger, it wasn't until 1961 that this burger hit the market.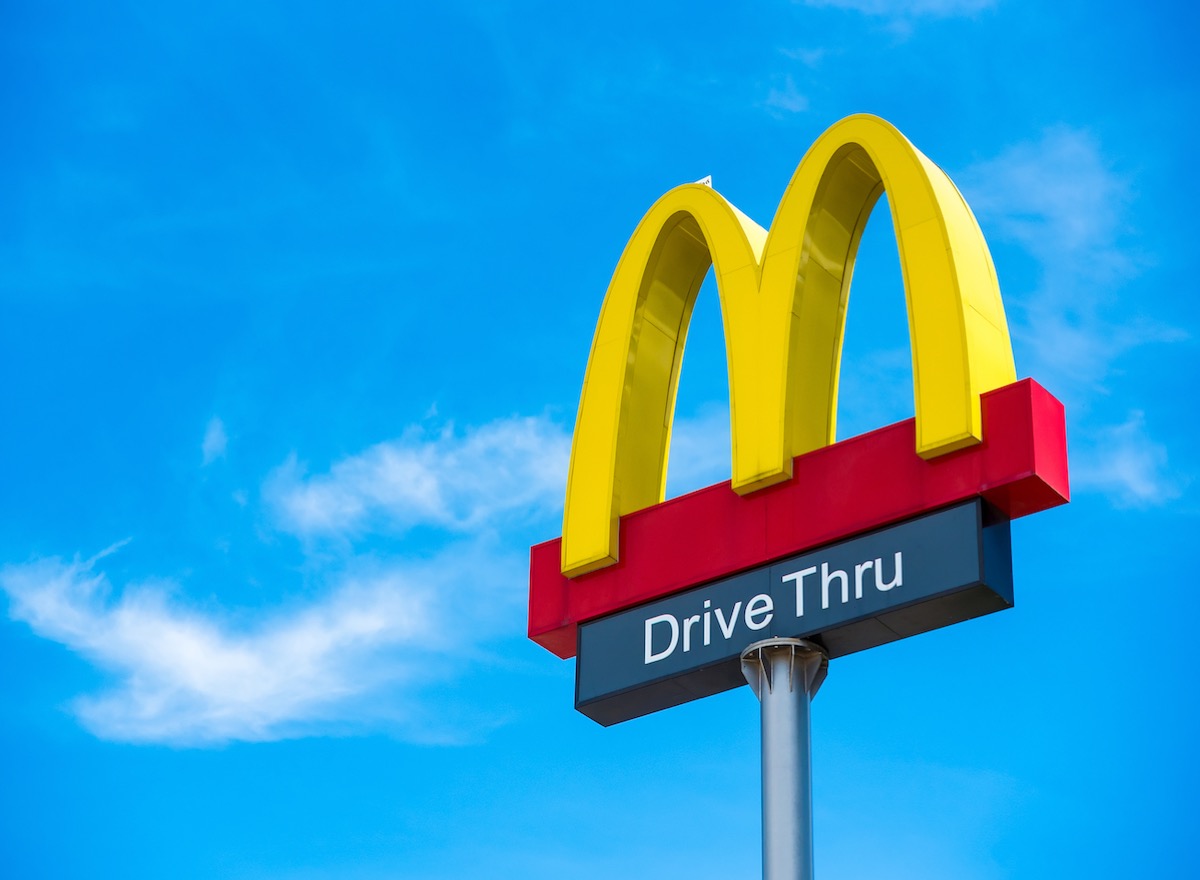 McDonald's first foray into fish came about in 1962 with the introduction of the wildly popular Filet-O-Fish. This sandwich offered a viable fast food alternative to burgers for Catholic customers, who typically eschew red meat on Fridays during Lent.
While Chick-fil-A's original incarnation, Dwarf Grill, first opened its doors in 1946, it wasn't until nearly two decades later that its most popular menu item was born. In 1964, the Original Chicken Sandwich was introduced, quickly becoming a wildly popular fast-food order.
Long before the five-dollar footlongs (and the scandal), Subway was just another sandwich shop. The popular chain first rolled out its now-famous sub in 1965.
More than 20 years after McDonald's opened its doors, the chain created its most famous menu item to date. The Big Mac, one of the most popular McDonald's creations of all time, was first gobbled up by fast food fans in 1968.
1970s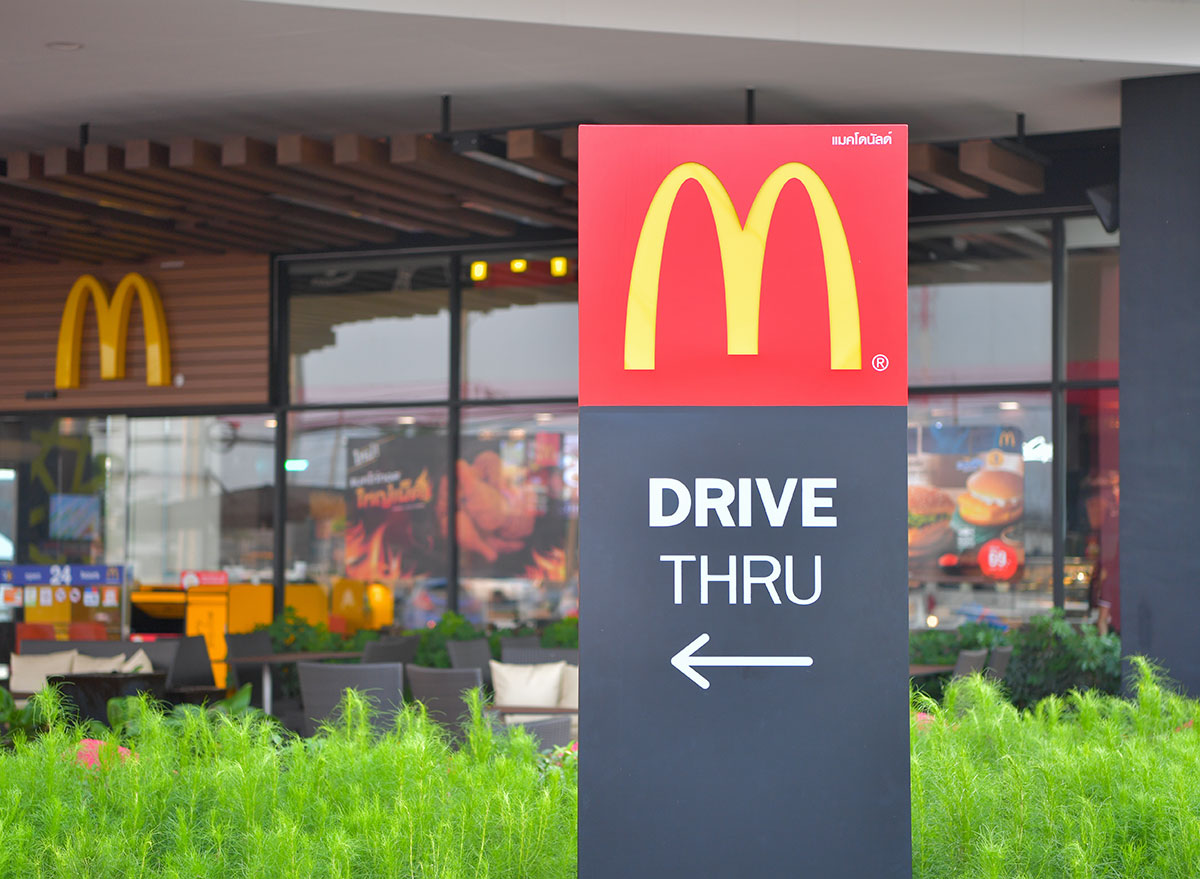 The on-the-go fast food breakfast was undeniably perfected by McDonald's when the chain rolled out its Egg McMuffin in 1972.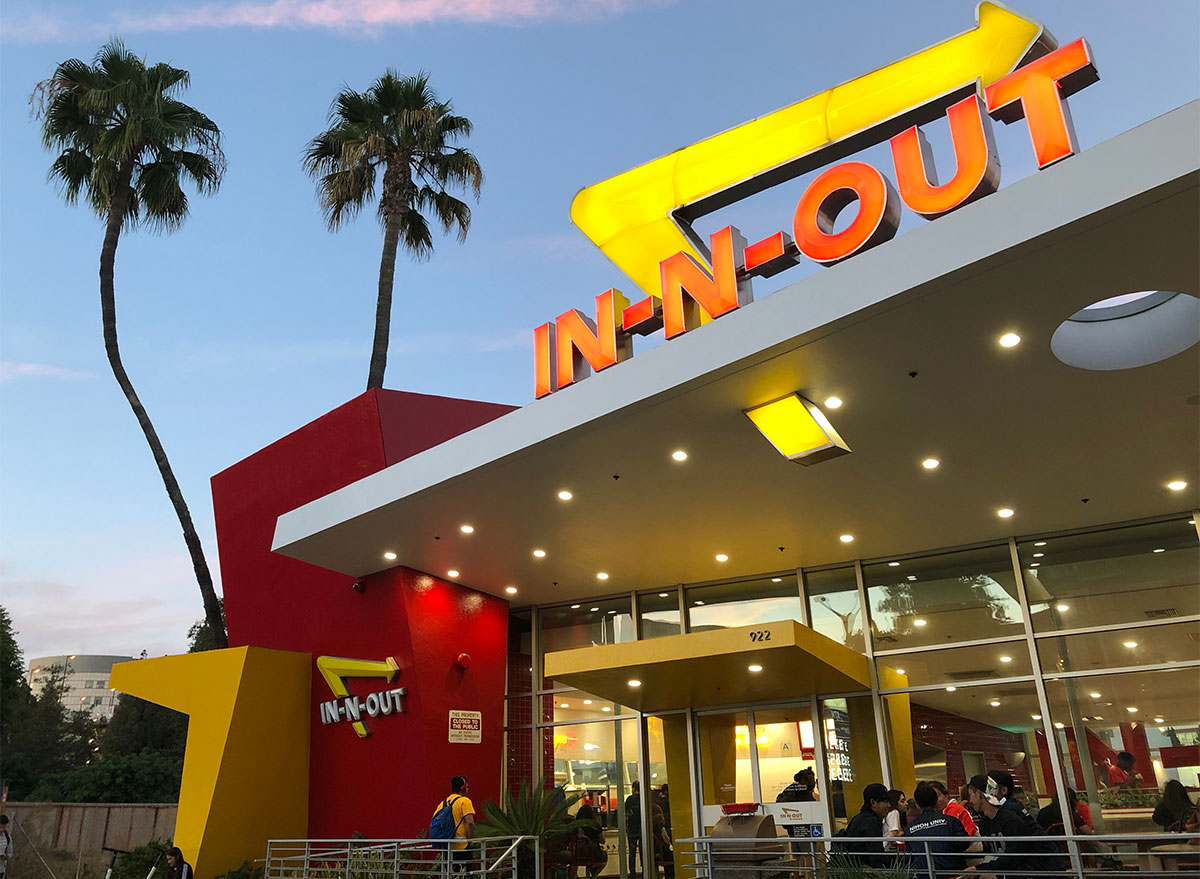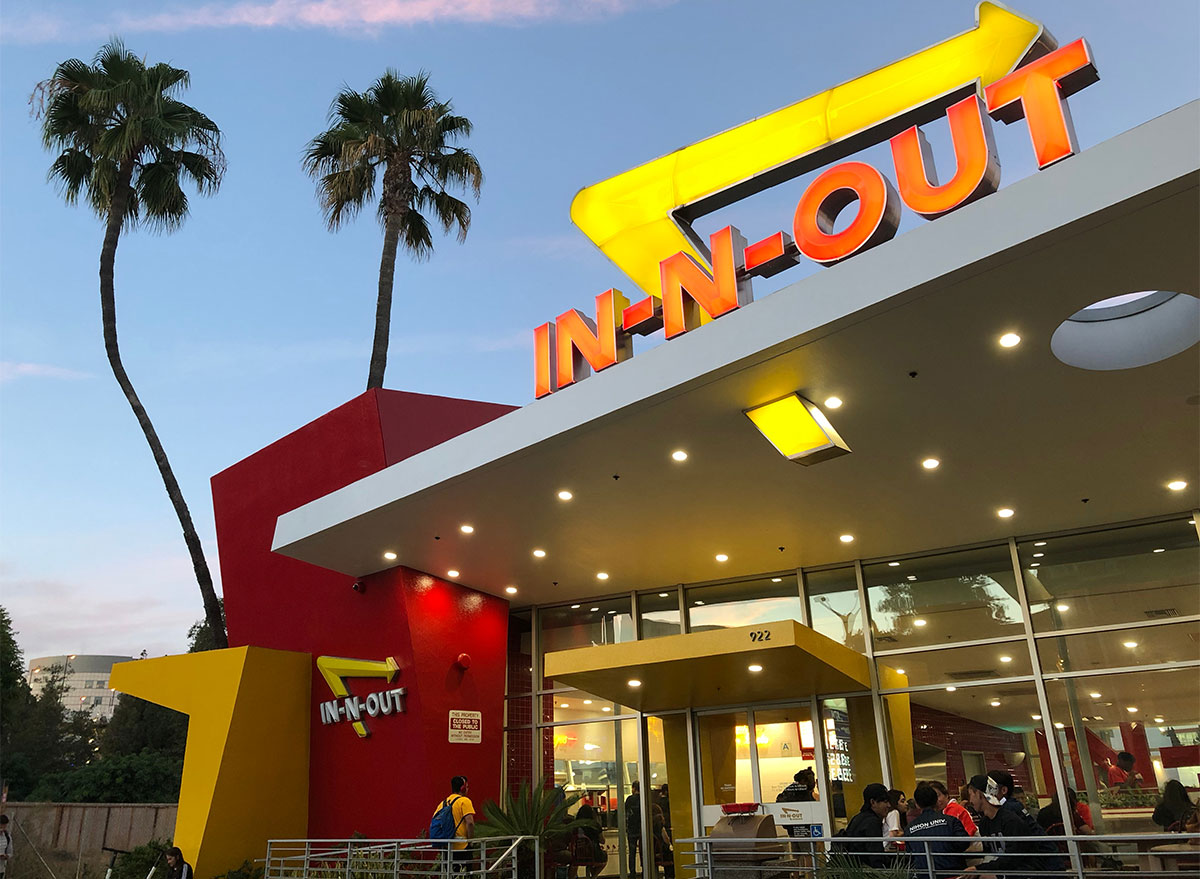 For over a decade, those Animal Style fries and burgers had no dessert-like accompaniments. Fortunately, in 1975, the chain started serving its decadent milkshakes.
1976: Popeyes Fried Chicken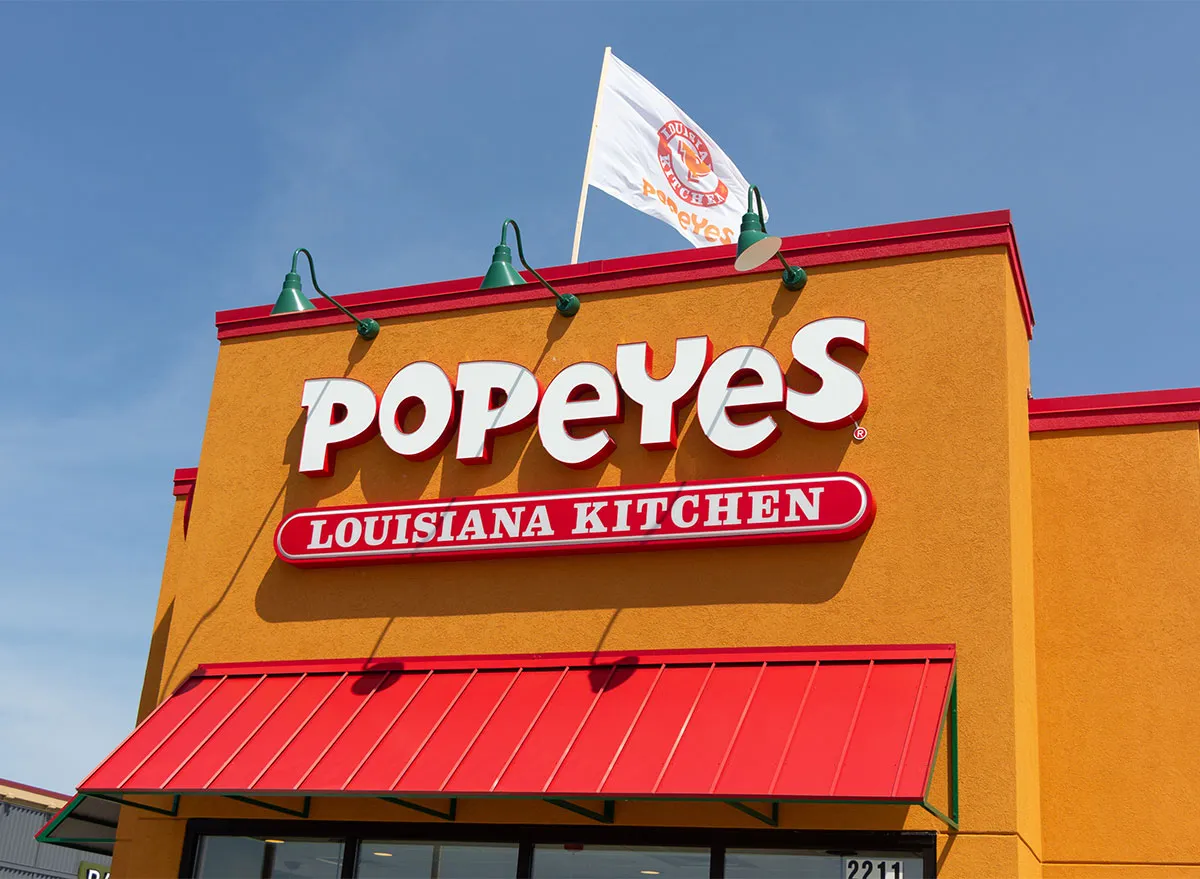 It wasn't until more than 40 years after KFC was founded that its biggest competitor hit the market. In 1976, Popeyes first introduced its spicy, Southern-style fried chicken to captivated consumers everywhere.
Once a staple in every mall, Mrs. Fields' famous chocolate chip cookies begin their rise to dessert dominance in 1977. While this chain isn't as ubiquitous as it once was, it still operates hundreds of kiosks worldwide.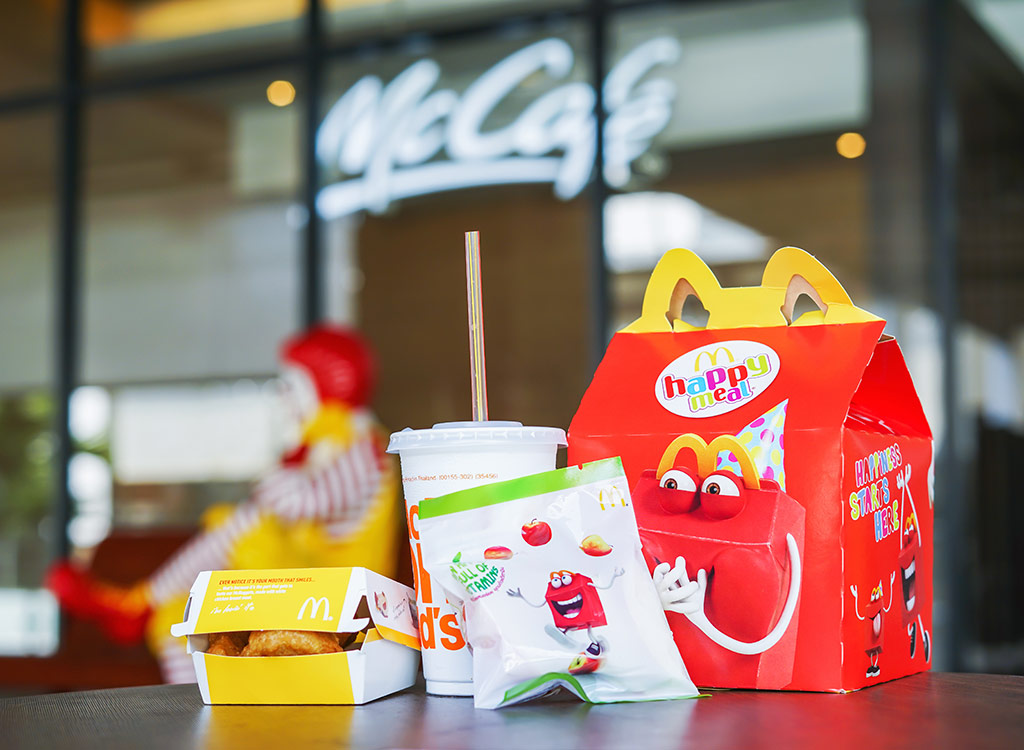 The McDonald's Happy Meal was first rolled out in 1979 and has been a staple on the chain's menu ever since. However, it may not be around forever: Research suggests that the popularity of the Happy Meal has steadily declined in recent years.
1980s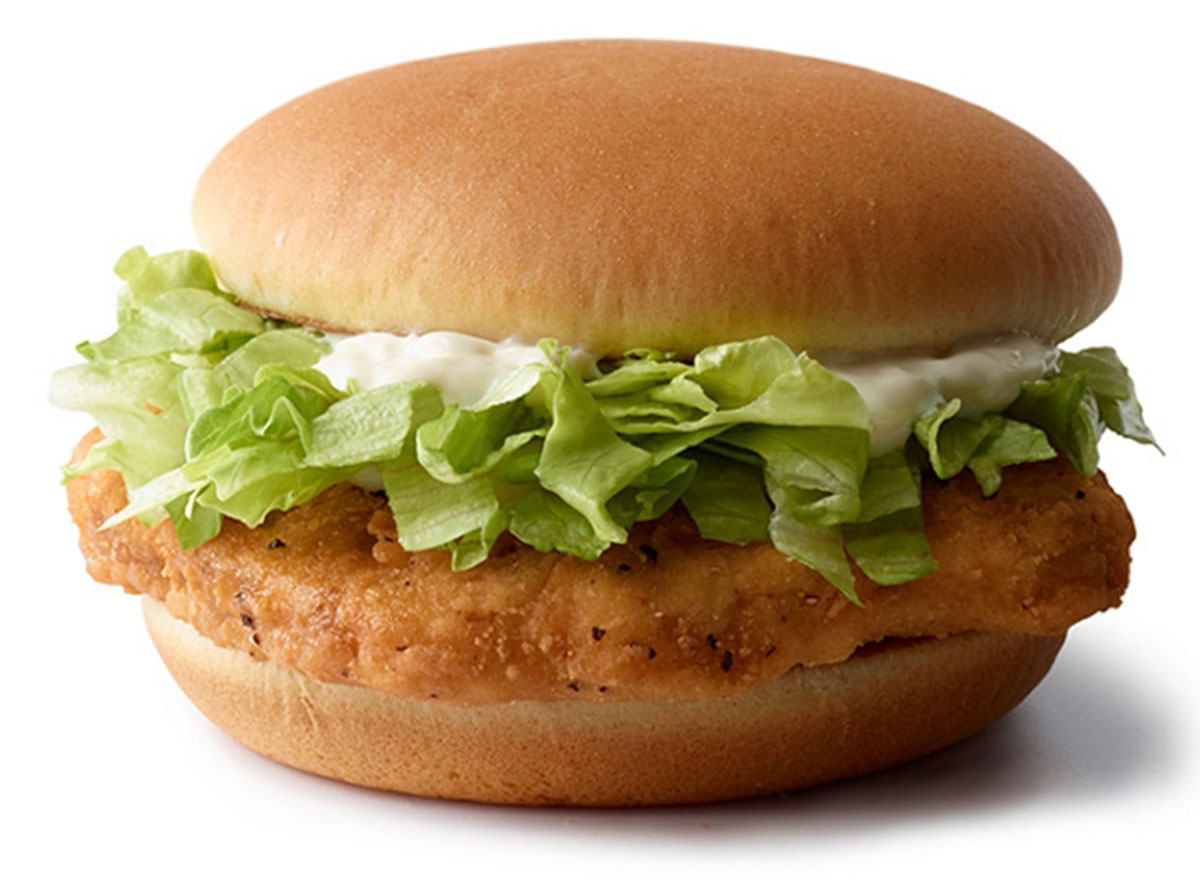 It wasn't until the 1980s that McDonald's began rebranding itself with new non-burger alternatives. The chain's popular McChicken sandwich was first introduced in 1980.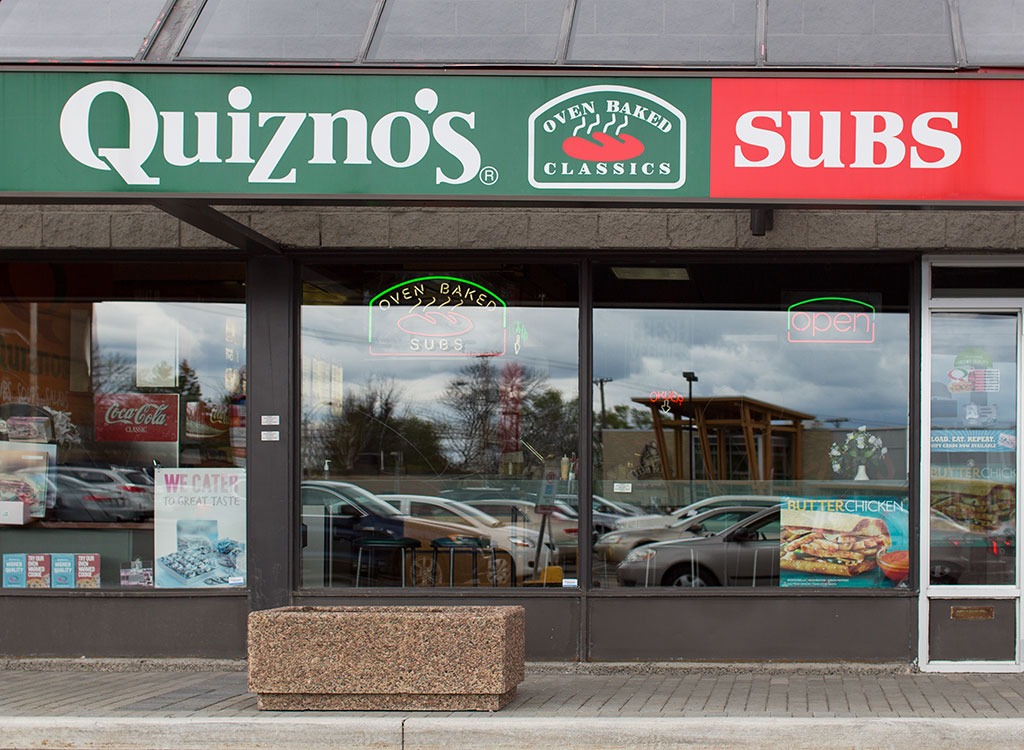 More than 15 years after Subway launched its popular sandwiches, Quiznos followed suit with a similar model. In 1981, the chain introduced opened its first store in Denver, Colorado.
While Chicken McNuggets have been on select McDonald's menus since 1980, you couldn't purchase them at every McDonald's until a few years later. Chicken McNuggets' popularity influenced a nationwide rollout in 1983.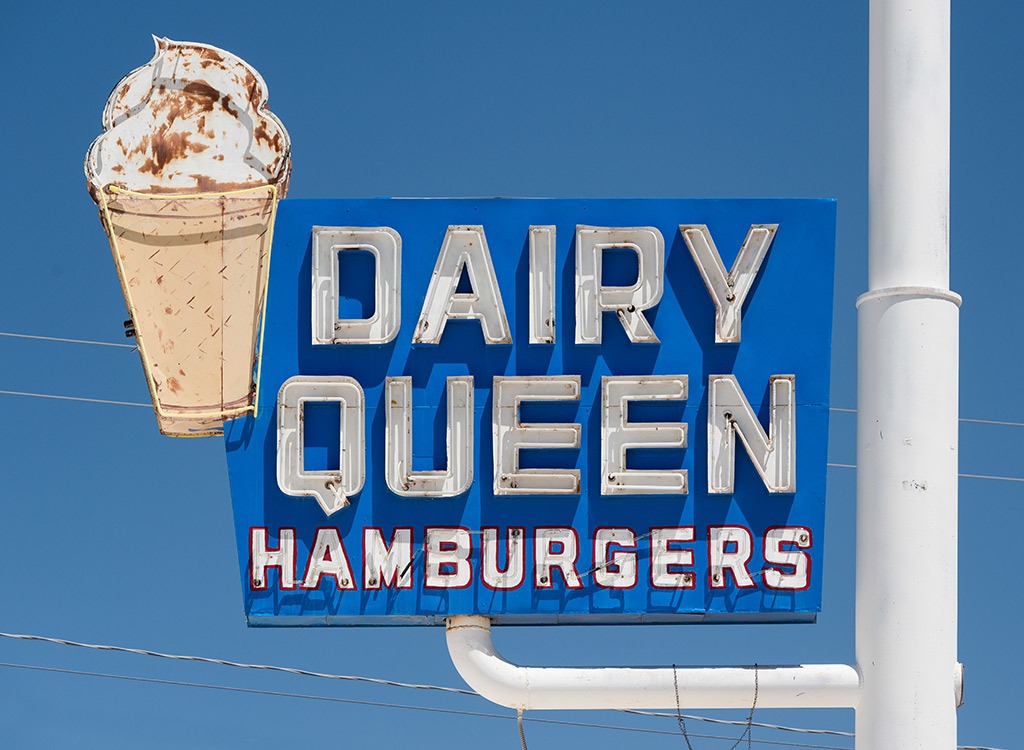 6254a4d1642c605c54bf1cab17d50f1e
Dairy Queen's most famous menu item took more than two decades to reach peak popularity. While it was originally introduced in the 1960s, it wasn't until 1985 that the Blizzard was popular enough to be sold at stores nationwide.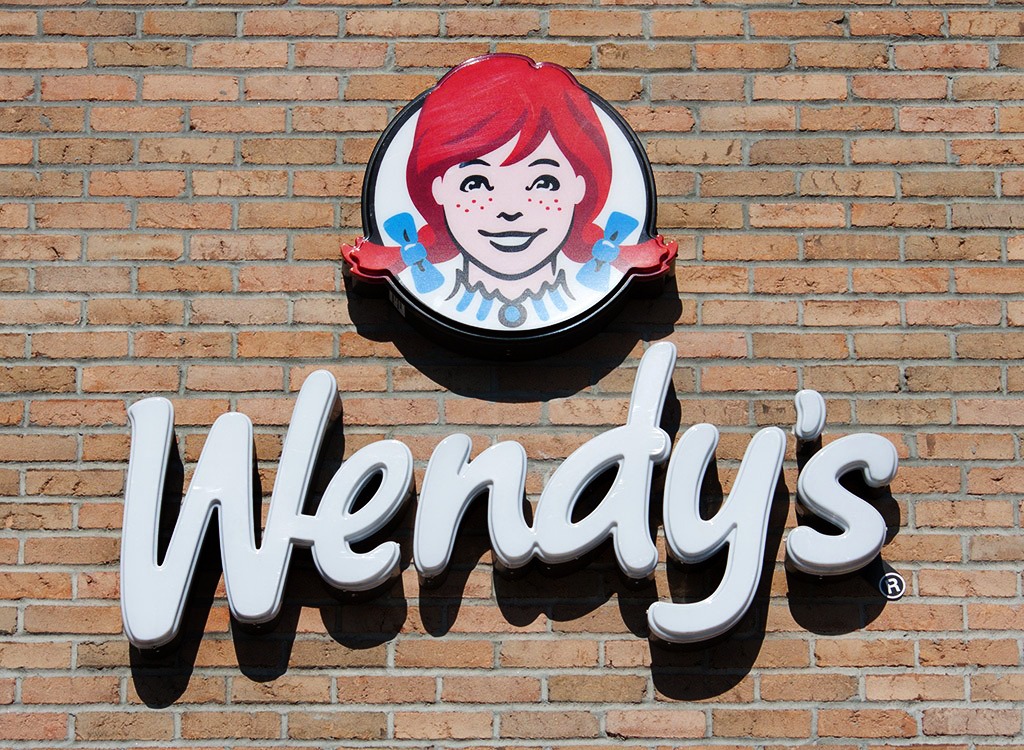 A bigger burger for Americans' ever-growing appetites was introduced by Wendy's in 1986. Dubbed the Big Classic, this burger topped a Kaiser roll with a quarter-pound patty, lettuce, tomatoes, onions, pickles, ketchup, mayonnaise, and special seasoning.
1990s
Although McDonald's fried pie first hit the market in 1968, it took another 24 years for another iteration to be introduced. In 1992, the chain rolled out the ever-popular baked apple pie.
For many millennials, Chipotle feels like it's been part of our fast food fabric forever. However, it wasn't until 1993 that the chain opened its doors, welcoming Tex-Mex fans to its world of oversized burritos. Today, each Chipotle location serves an average of 771 burritos every single day.
When Starbucks was first founded in 1971, the chain's menu was all about serving basic coffee to its under-caffeinated customer base. That all changed in 1995 when Starbucks rolled out its Frappuccino, which is now available in both caffeinated and coffee-free flavors.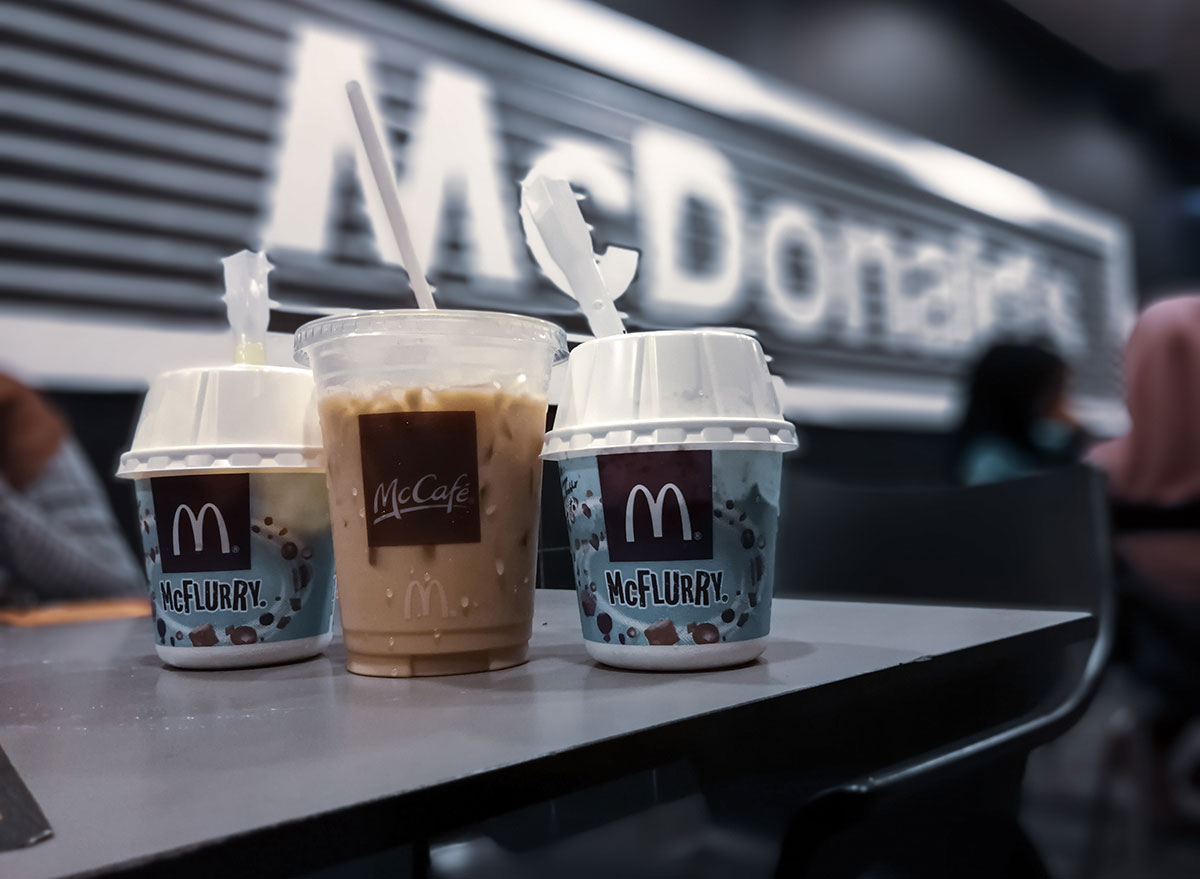 McDonald's took more than half a century to roll out its popular McFlurry treat. Unfortunately, the unreliability of the chain's ice cream and milkshake machines makes the odds of you getting one pretty iffy.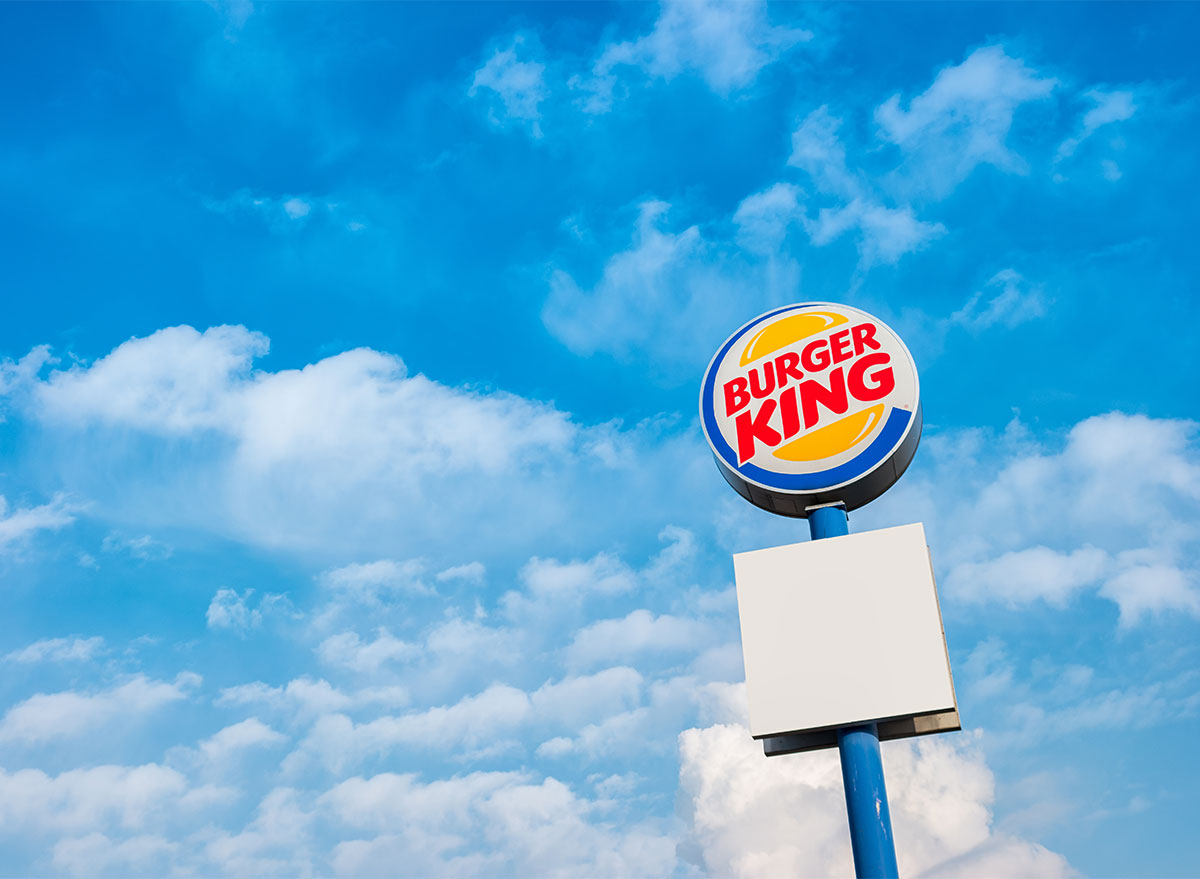 Fast food breakfast got a whole lot sweeter in 1998. It was then that Burger King introduced its Cini-Minis, tiny cinnamon rolls so popular they made a brief return in late 2018.
2000s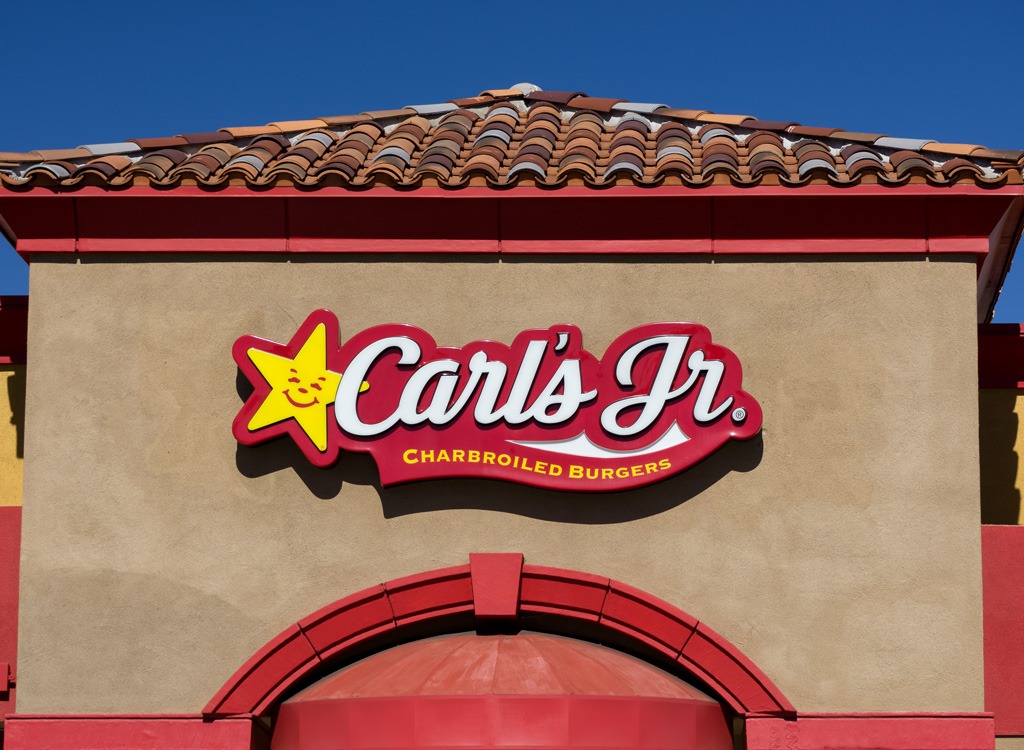 Carl's Jr. hopped on the "bigger is better bandwagon" in the early 2000s. The hamburger giant first rolled out its popular Thickburger in 2001. Today, you can get that burger topped with a hot dog and potato chips in what's been dubbed the Most American Thickburger.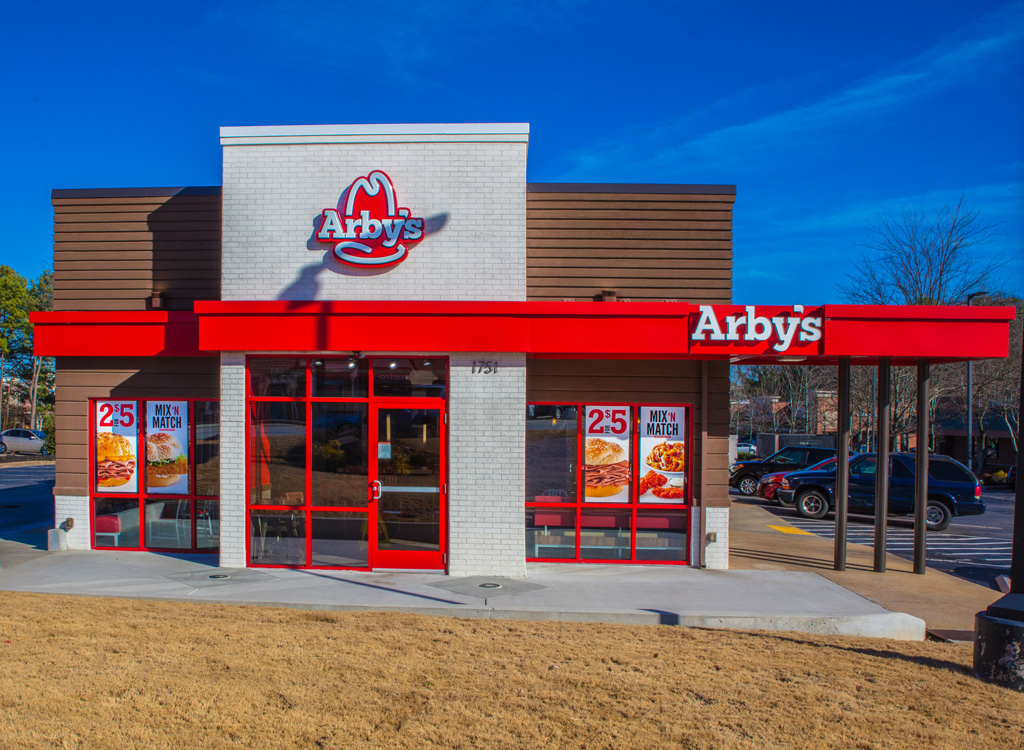 Arby's deviated from its usual roast beef menu in 2002. The chain rolled out its Ultimate BLT sandwich that year.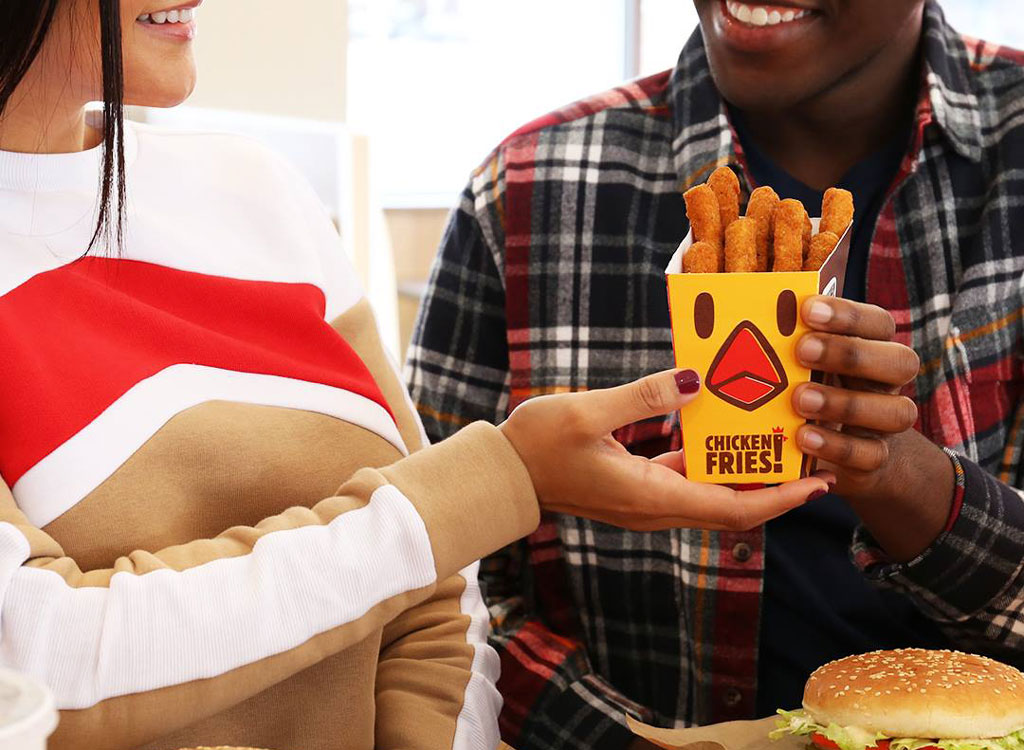 Chicken Fries, Burger King's popular hybrid of chicken strips and French fries first fed hungry customers in 2005.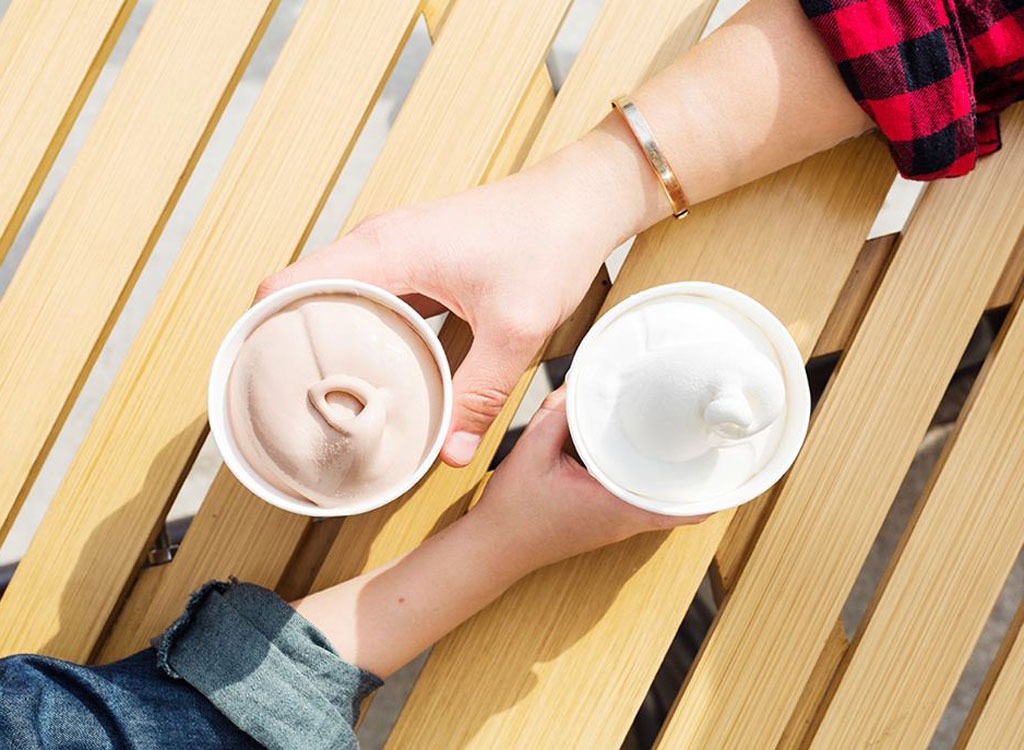 The chocolate Frosty was one of the very first products on the Wendy's menu when the chain opened its doors in 1969. However, it wasn't until 2006 that Wendy's began offering the popular vanilla alternative in the majority of its stores.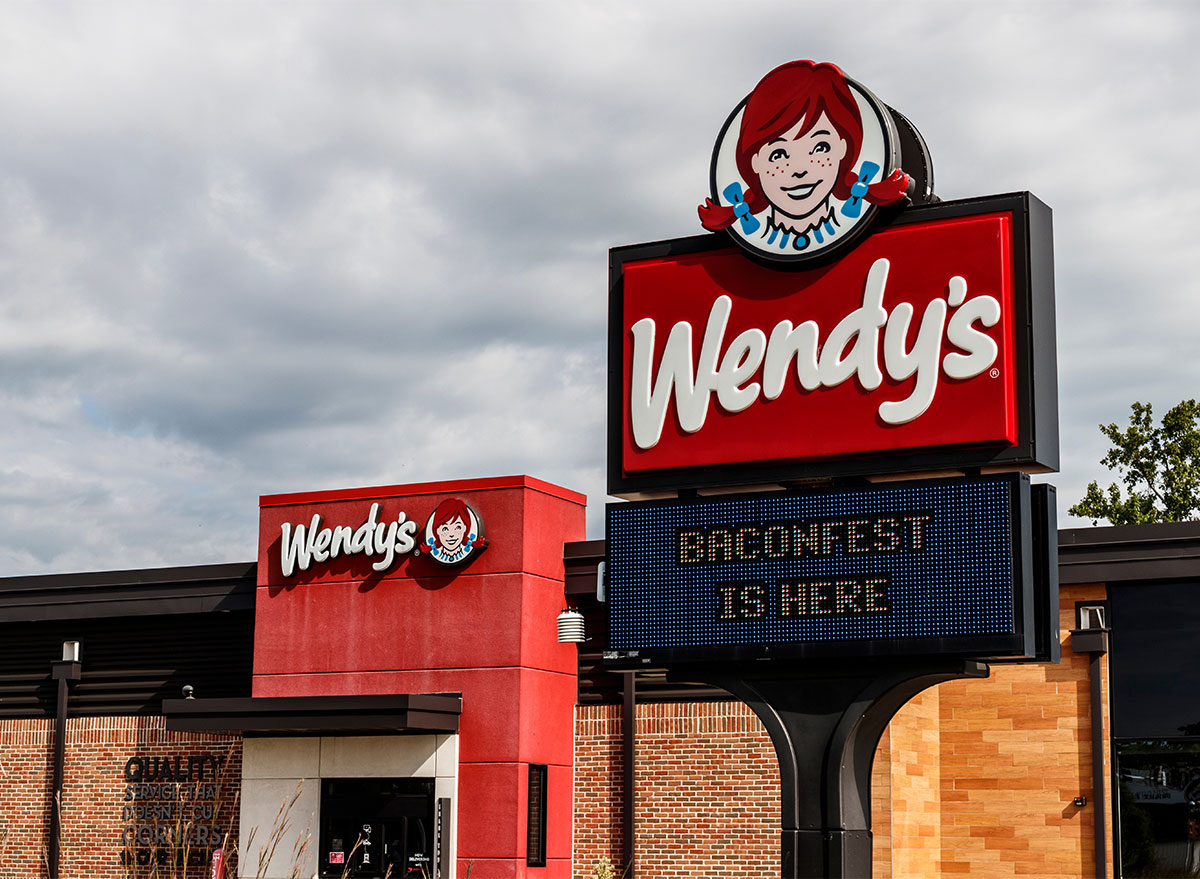 Bacon burgers finally got their due in 2007. It was that year that Wendy's introduced the Baconator, a hamburger topped with bacon and cheese, which has remained popular to this day.
For more, check out these 108 most popular sodas ranked by how toxic they are.
Sarah Crow
Sarah Crow is a senior editor at Eat This, Not That!, where she focuses on celebrity news and health coverage.
Read more about Sarah