The Oldest Restaurants in the U.S. That You Can Still Visit
Some of these spots are hundreds of years old!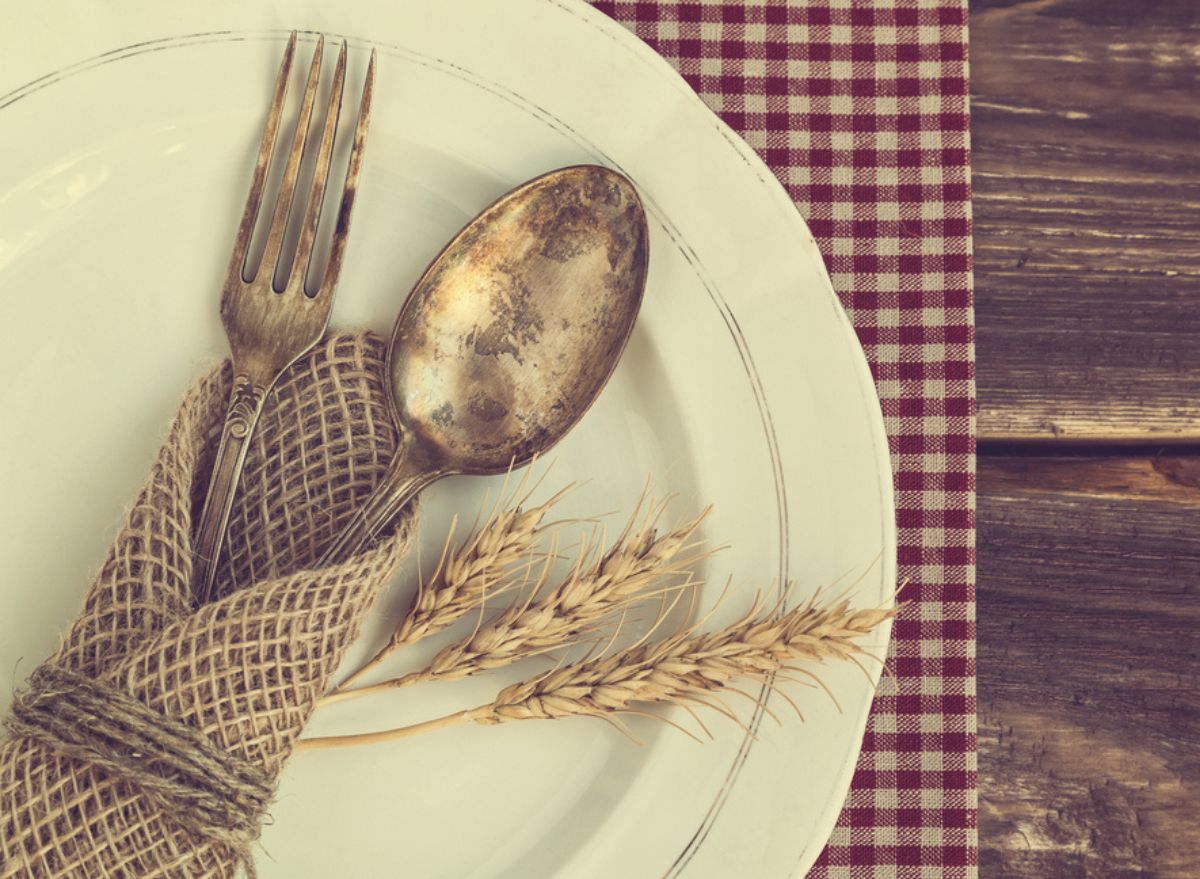 If you hadn't noticed, dining out is one of our favorite pastimes at Eat This, Not That!, and that's true of the average American as well. According to reports, most people eat at a restaurant an average of 5.9 times a week! It seems dining out at pubs, sandwich shops, and other restaurants is just part of our culture, and it has been since Samuel Cole opened the first tavern in America, Cole's Inn, on March 4, 1634, in Boston, MA. The building was destroyed by fire in 1711. 
But just because Cole's Inn is gone doesn't mean you can't visit other historic restaurants around the U.S. We looked up the oldest restaurants in America that are still currently open, serve great food, and were founded before 1900. A lot of them are in the Northeast, and some even predate the Revolutionary War. We focused on the spots that offer full menus, and historic events, so you can soak up history with a side of a nice meal. Read on to discover 12 of the oldest restaurants in America where you can still dine today. 
White Horse Tavern in Newport, RI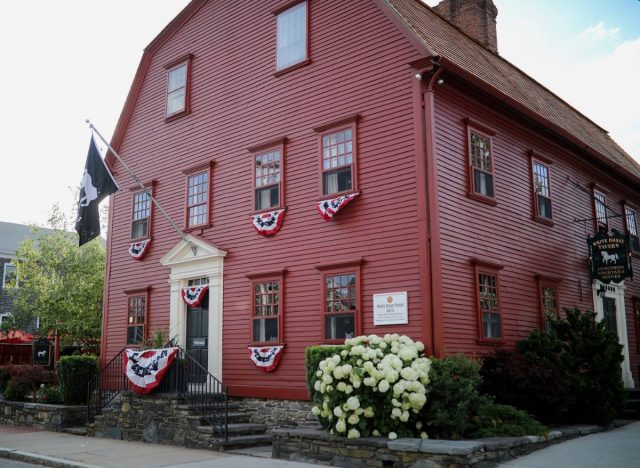 Built before 1673, the White Horse Tavern is believed to be the oldest tavern in the United States. Tories and British troops were quartered there during the British occupation of Newport in the American Revolution, around the time of the Battle of Rhode Island. Now, the homey tavern serves fresh fish, clams, and lobster from Narragansett Bay to hungry diners. 
Longfellow's Wayside Inn in Sudbury, MA
The Wayside Inn is a historic tavern and inn that you'll find on the National Registry of Historic Places. Opened in 1716 as Howe's Tavern, it's one of the oldest inns in the U.S. In 1862, the poet Henry Wadsworth Longfellow visited the inn and set his collection of poems Tales of a Wayside Inn there. Automaker Henry Ford also once owned the property, which now operates a restaurant serving historically accurate cocktails like the Stone Wall and American favorites like meatloaf and lobster rolls.
Ye Olde Centerton Inn in Pittsgrove, NJ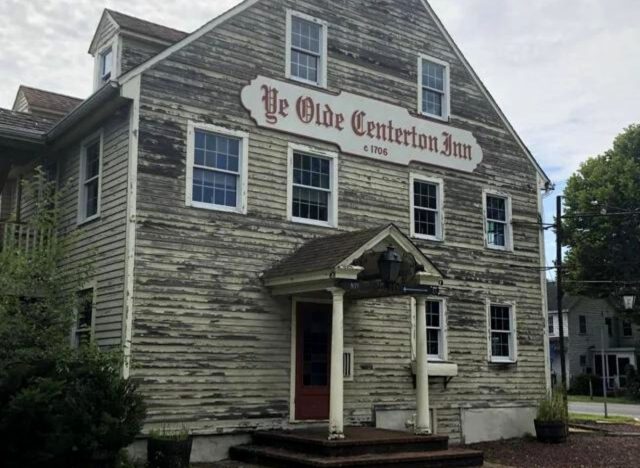 Find a bit of history in New Jersey, where Ye Olde Centerton Inn has been continually operated since 1706 and is open for lunch and dinner. The Inn is close to the location of the massacre at Hancock's Bridge, which ended with 20 members of the Salem militia losing their lives, and according to some people, you can hear a young girl who was killed crying in the Inn. These days, you'll find six dining rooms and a tavern serving dishes like pork tenderloin and chicken parmesan. 6254a4d1642c605c54bf1cab17d50f1e
Fraunces Tavern in New York, NY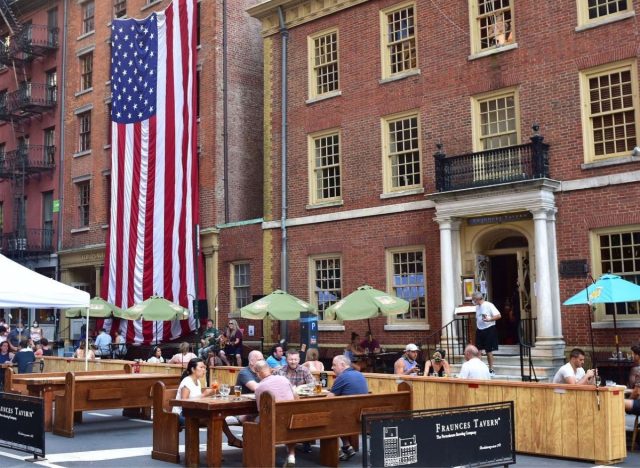 Rich in history, this lower Manhattan tavern served as a headquarters for George Washington and a venue for peace negotiations with the British, and also housed federal offices in the early years of the republic. A regular stop for tourists, the tavern is part of the American Whiskey Trail and the New York Freedom Trail. There's a dining room and three bars where you can enjoy classics like burgers, oysters, and excellent cocktails.
The Griswold Inn in Essex, CT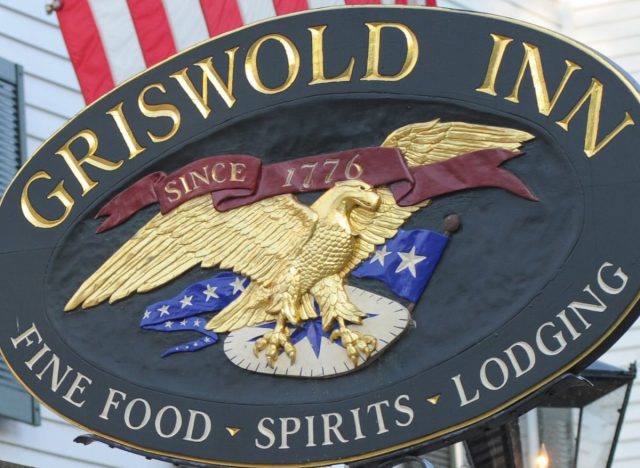 Opened in 1776, this cozy spot was captured by British troops during the war of 1812, quietly kept the party going during prohibition, and was the backdrop for the spooky show Dark Shadows. Now, you can dine on classic coastal entrees like baked cod, clams casino, and the house sausage sampler.
Union Oyster House in Boston, MA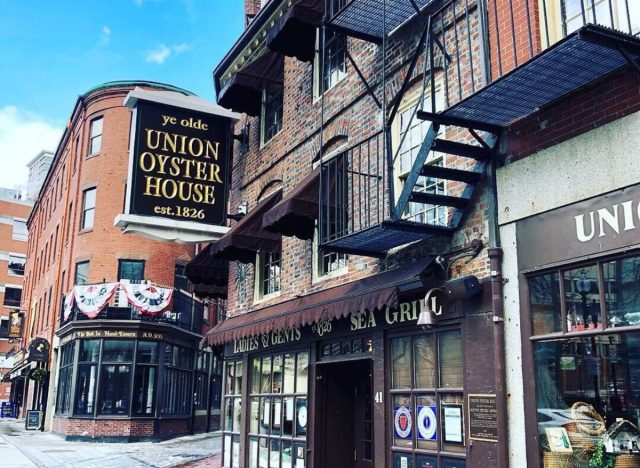 Holding the crown of the oldest continuously operating restaurant in the U.S. is the Union Oyster House, established in 1826. Try to get a seat at the bar at this Boston classic and watch the oyster shuckers work their magic. A National Historic Landmark, the building's history stretches to pre-Revolutionary times when it was headquarters for Ebenezer Hancock, the first paymaster of the Continental Army. Federal troops received their "war wages" right where diners now enjoy baked cod, clam chowder, and other seafood favorites. 
J. Huston Tavern in Arrow Rock, MO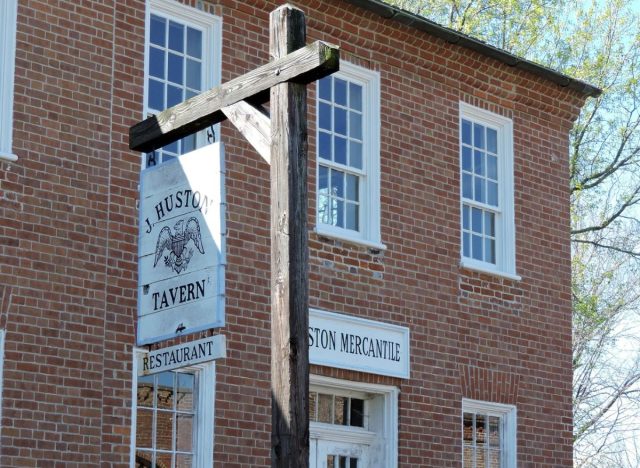 Built in 1834 to provide food and shelter to travelers on the Santa Fe trail, this tavern is the oldest continuously operating restaurant west of the Mississippi River. The centerpiece of the Arrow Rock Historic Site, this spot was once the beginning of the American frontier. Today, learn the site's history while enjoying comforting classics like a chicken salad sandwich or open-face beef hot plate. 
Arnold's Bar and Grill in Cincinnati, OH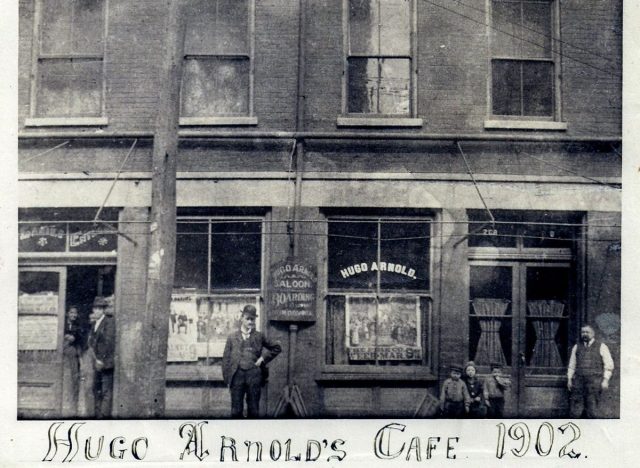 This historic and lively bar and grill was opened in 1834, supposedly as a house of ill repute, switching over to a traditional bar in 1861. In the 1920s, due to Prohibition, the owners started serving food, but they still display a bathtub that was supposedly used for making gin at the time. Today this fun and charming bar serves hearty burgers (they have a vegan menu too!) and regularly has live music.
Antoine's in New Orleans, LA
The oldest family-run restaurant in the country, Antoine's is a Creole restaurant in the heart of New Orleans' French Quarter. Antoine's is known for creating famous dishes like Oysters Rockefeller, and during Prohibition, alcohol was served in coffee cups carried through the ladies' restroom into the Mystery Room, one of the restaurant's many themed dining rooms. Today, enjoy the best wine list in town and Creole classics like gulf shrimp, pompano filet, and seafood bouillabaisse. 
The Tadich Gril in San Francisco, CA
The first West Coast restaurant to make our list, this seafood classic is the oldest restaurant in California, opening in 1849 as a coffee stand. They claim to have invented cioppino, a savory seafood stew that's been imitated by chefs across the country. Pull up to the bar for a martini and the Tadich Platter, a seafood sampler with Oysters Rockefeller, Dungeness crab cakes, and fried calamari. 
Breitbach's Country Dining in Sherrill, IA
Opening in 1852 by federal permit issued from President Millard Fillmore, Breitbach's is Iowa's oldest food and drinking establishment. Since 1862, the restaurant has been operated by the Breitbach family, and currently serves an all-you-can-eat buffet, as well as homey classics like country ham steak and battered pike.
Keens Steakhouse in New York, NY
This New York classic, formerly known as Keen's English Chophouse, opened in 1885 in the city's theater district. A reported favorite of President Theodore Roosevelt and Babe Ruth (and the fictional character Don Draper on the show Mad Men), the restaurant houses more than 50,000 clay smoking pipes, making it one of the largest collections in the world. Go, sit in the Roosevelt room and order the famous mutton chop—don't skip the mint jelly!
Tanya Edwards
Tanya Edwards is a seasoned food and health journalist, who has held roles at Yahoo Health as Managing Editor and at Food Network as Programming Director.
Read more about Tanya