One Major Side Effect of Drinking Pickle Juice, Say Experts
Is pickle juice the potential new health hack?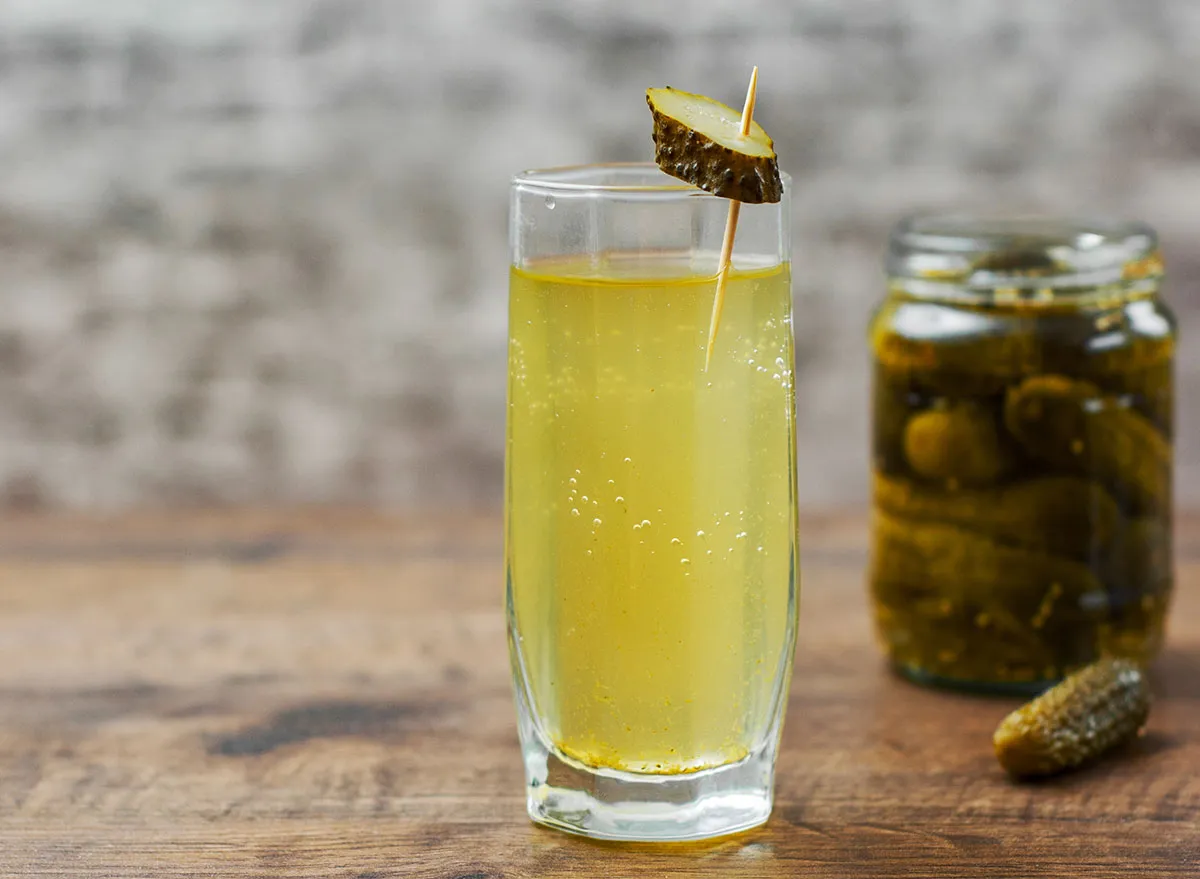 There's no plain way to put it: pickle juice is divisive. You either avoid it at all costs or chug it straight from the jar after the final spear is eaten. These days, though, the greenish liquid is more than just a leftover pro or con. No matter how you personally perceive pickle juice, the marketplace is catching on, and slowly but surely, pickle juice-based products are finding their way to shelves.
Yes, you can now get wellness shots, sports drinks, and of course, mixers that center around the juice. You might not have even realized you wanted these yet—we certainly didn't—but you can buy them. Amidst all the pickle hullabaloo, we spoke with experts to find out: is drinking pickle juice even good for you in the first place?
According to our assembly of nutritionists and dietitians, not really. If you over-indulge in this emerging fad, the number one side effect you'll likely notice is bloating.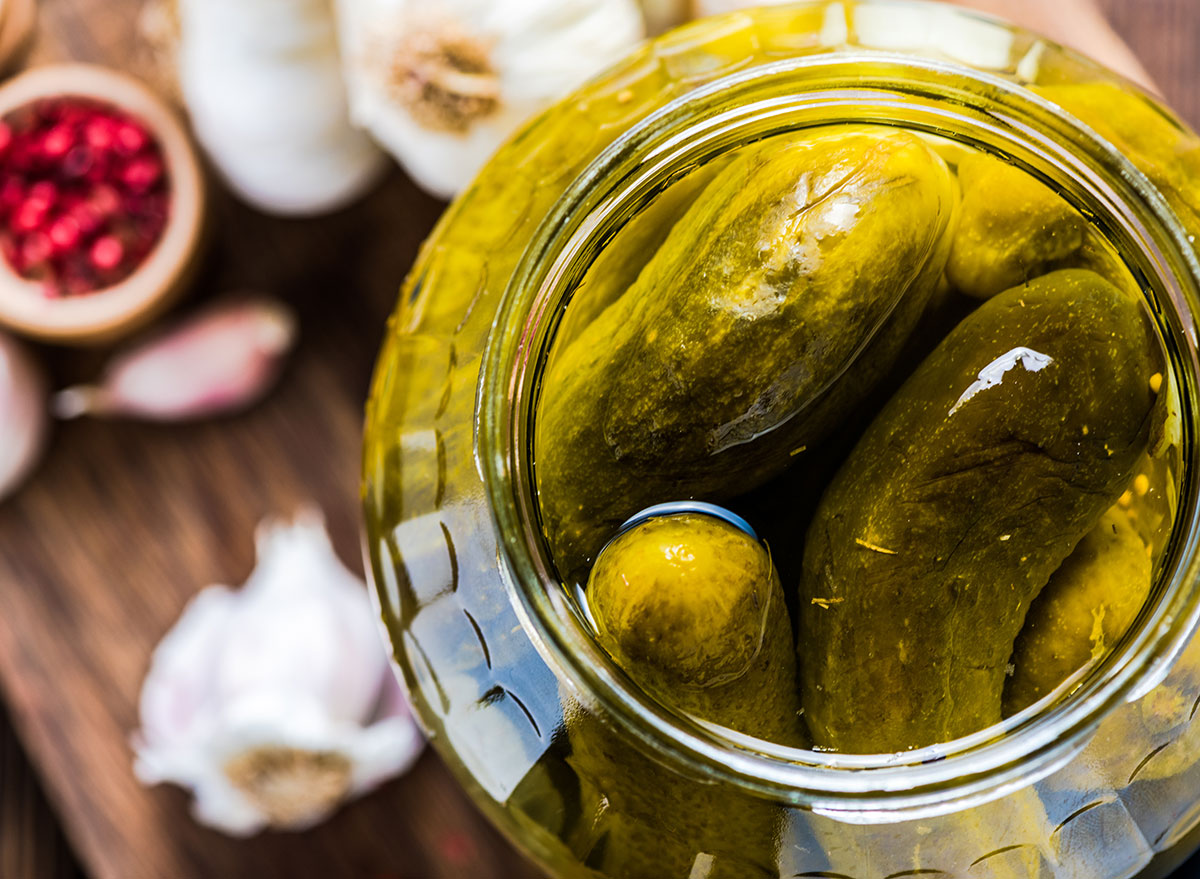 "Pickle juice is rich in sodium," explained nutritionist Hiba Batool. "This causes water retention and bloating."6254a4d1642c605c54bf1cab17d50f1e
"On a more serious note," chimed in nutritionist Niyla Carson, "it is not advisable for people who are on the watch when it comes to their sodium intake, particularly those that are at risk for hypertension."
Overall, our experts agreed that while pickle juice can be good for gut health, ultimately the drink presents more risk than it is worth. Especially for those already struggling with stomach sensitivities, or looking to lose a couple of pounds, pickle juice is not the move.
"Drinking pickle juice isn't a good choice for people with high blood pressure, kidney, stomach, and heart problems," specified Amber O'Brien, RD. "For these people, pickle juice can cause several side effects. One of these side effects is aggravating the condition of stomach ulcers. Drinking pickle juice can result in severe pain and discomfort for a person who has a stomach ulcer since pickles are an acidic food."
Stomach pain aside, the weight-loss factor may be enough of a deterrent to make you think twice before gulping down the jar's remains. Batool says that "hampered weight loss" is not just a side effect of pickle juice, but a common one at that.
"Excessive sodium can prevent weight loss in people already struggling to lose weight," she concluded.
So, as the pickle juice trend continues to promise muscle cramp relief, better gut health, and magic hangover recovery, be wary—the liquid's high sodium content could void all those health hacks.
Get even more healthy tips straight to your inbox by signing up for our newsletter! After, read these next: