Orgain Protein: What Nutrition Experts Want You To Buy
The popular protein company has a variety of products, but which do experts recommend?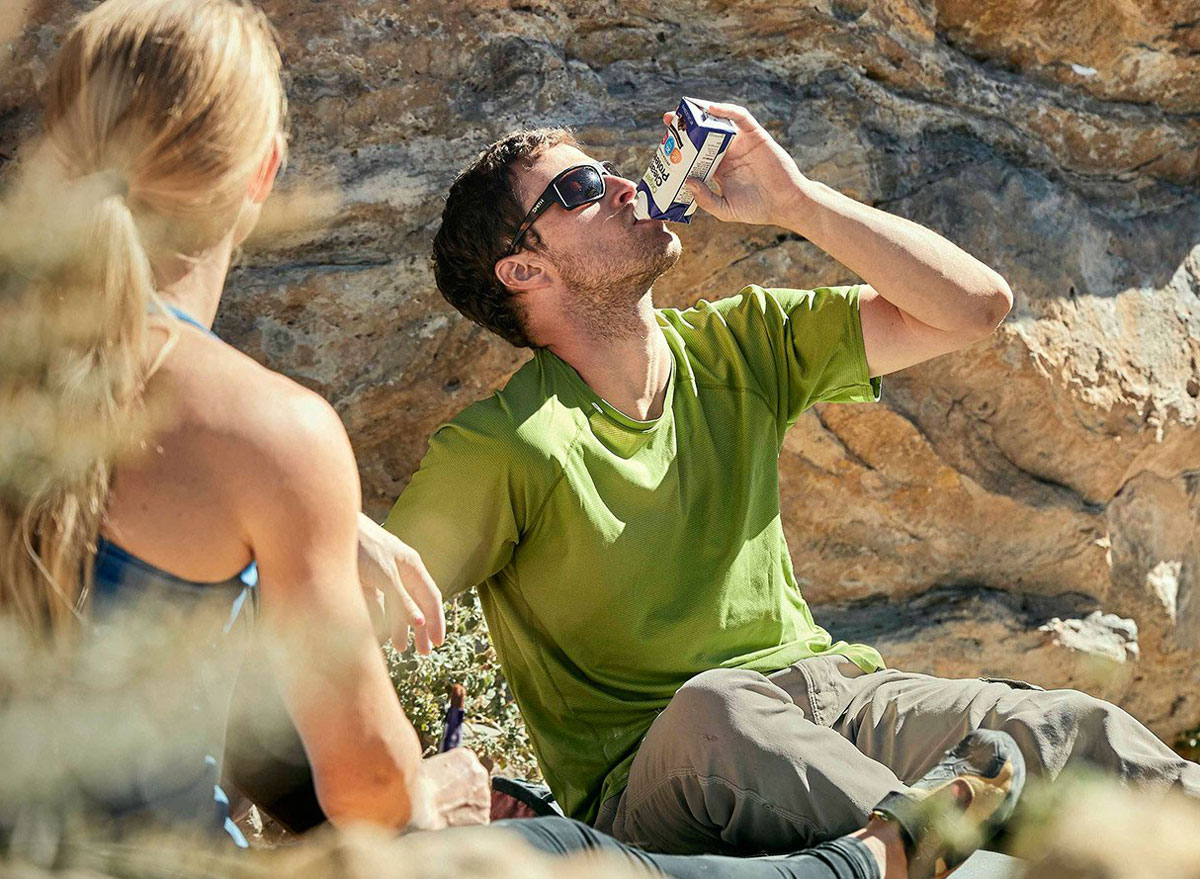 When it comes to nutritional supplements and protein powders, the options on the market are endless. Each brand touts a different specialty and product line, and Orgain is one of the most all-encompassing brands that offers everything from protein powders, ready-made shakes, protein bars and more. (They also have options for kids.)
It's gained popularity for its reputation for 'clean nutrition', as almost all Orgain products are Certified Organic. Plus, they are all soy-free, gluten-free, non-GMO and free of anything artificial.
It also was founded for a meaningful purpose. Its founder, Dr. Andrew Abraham, was diagnosed with a rare form of cancer when he was 17, and due to weight loss caused by his chemo and radiation, his doctors suggested he drink nutrition shakes to get his weight up. His mother started to make him organic shakes at home, which helped him regain his strength. He beat cancer and pursued a career in medicine, which he quit to start Orgain to offer patients and customers alike healthy, clean nutrition options.
"I love that Orgain has a variety of different products to fit the dietary needs of just about anyone – plant-based, gluten-free, keto, and more. It's one of the best protein powder brands on the market in my opinion," says Charlotte Martin, MS, RDN, CSOWM, CPT, registered dietitian nutritionist and owner of Shaped by Charlotte
How does it compare to other comparable protein brands?
"Orgain protein powders have little to no added sugar, which sets them apart from some protein powders on the market," says Martin. "They're also higher in fiber than most protein powders, which is a good thing unless you don't tolerate the fiber source (i.e. inulin) well. Orgain protein powders are also much higher in total carbs than most protein powders." As a result, people following a low-carb or ketogenic diet may not want to buy Orgain products.
What are the negatives?
"The only potential weak points are their use of gums (i.e. guar gum, acacia gum), inulin, and zero/low-calorie sweeteners," says Martin. "Most protein powders do use some amount of zero/low-calories sweeteners, like stevia, monk fruit, and erythritol. They're generally recognized as safe and most people tolerate them well in small quantities; however, some individuals experience digestive upset from them. Same goes for gums and inulin. It's very unlikely that they'll cause harm, especially in the small amounts found in protein powders. However, they may be problematic for those with digestive issues."
While you may think all Orgain protein products are organic, that may be unsubstantiated.
"Orgain lacks NSF, Consumerlabs, USP Seal to verify safety of the product.which indicates everything stated in the product is in the product," says Jonathan Valdez, RD, MBA, CDE, registered dietitian and owner of Genki Nutrition, and spokesperson for New York State Academy of Nutrition and Dietetics. "The FDA doesn't regulate supplements."(There is no evidence that Orgain does third-party testing for its products on its website.)
And keep an eye on added sugars.
"Some products contain added sugars," says Valdez. "For example, the Creamy Chocolate Fudge All In-One Nutrition shake has 11 g of added sugars, 22 percent of daily value per serving, which is almost 3 teaspoons!"
The best Orgain products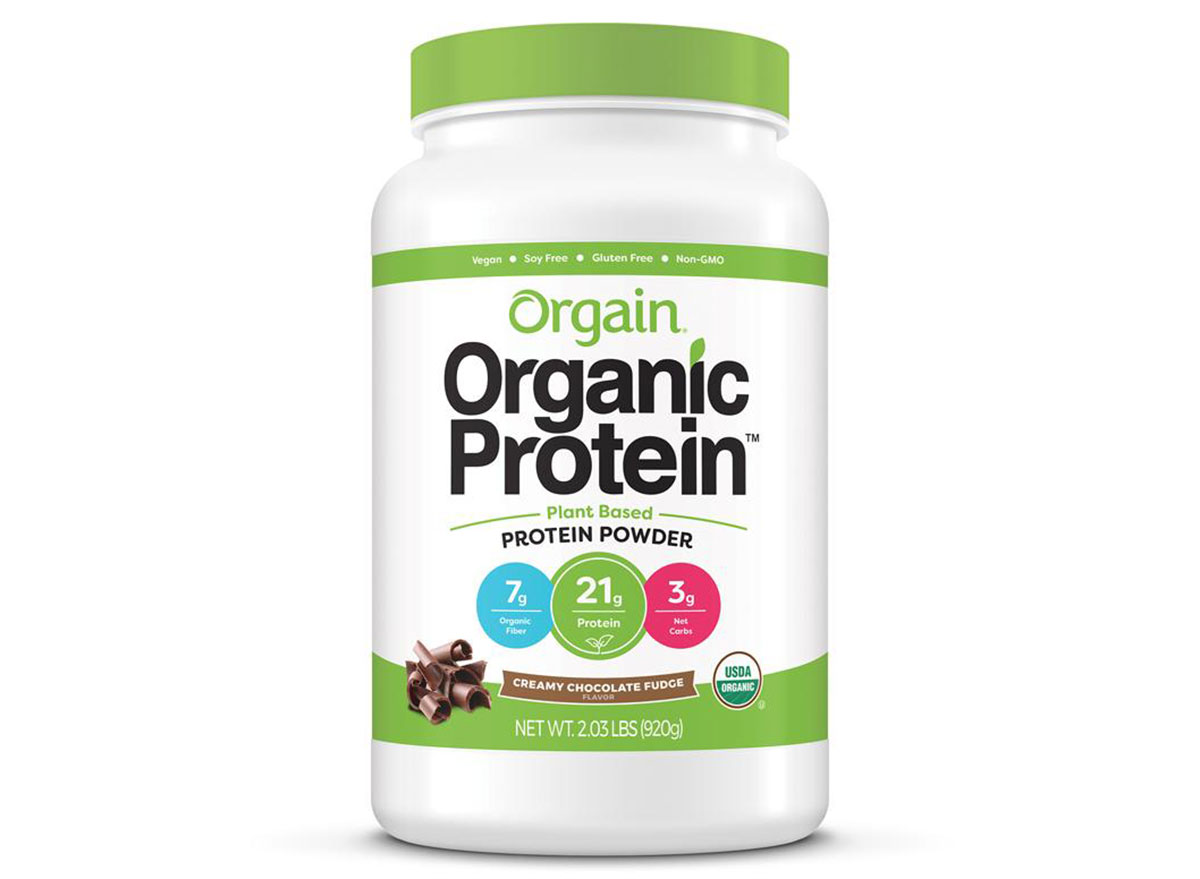 "I like that this plant-based protein powder uses a blend of plant-based proteins instead of just one," says Martin. "This helps to make it a complete protein source. Also, using several plant-based protein sources instead of just one helps to improve taste. (Pea protein doesn't taste good on it's own, in my opinion)."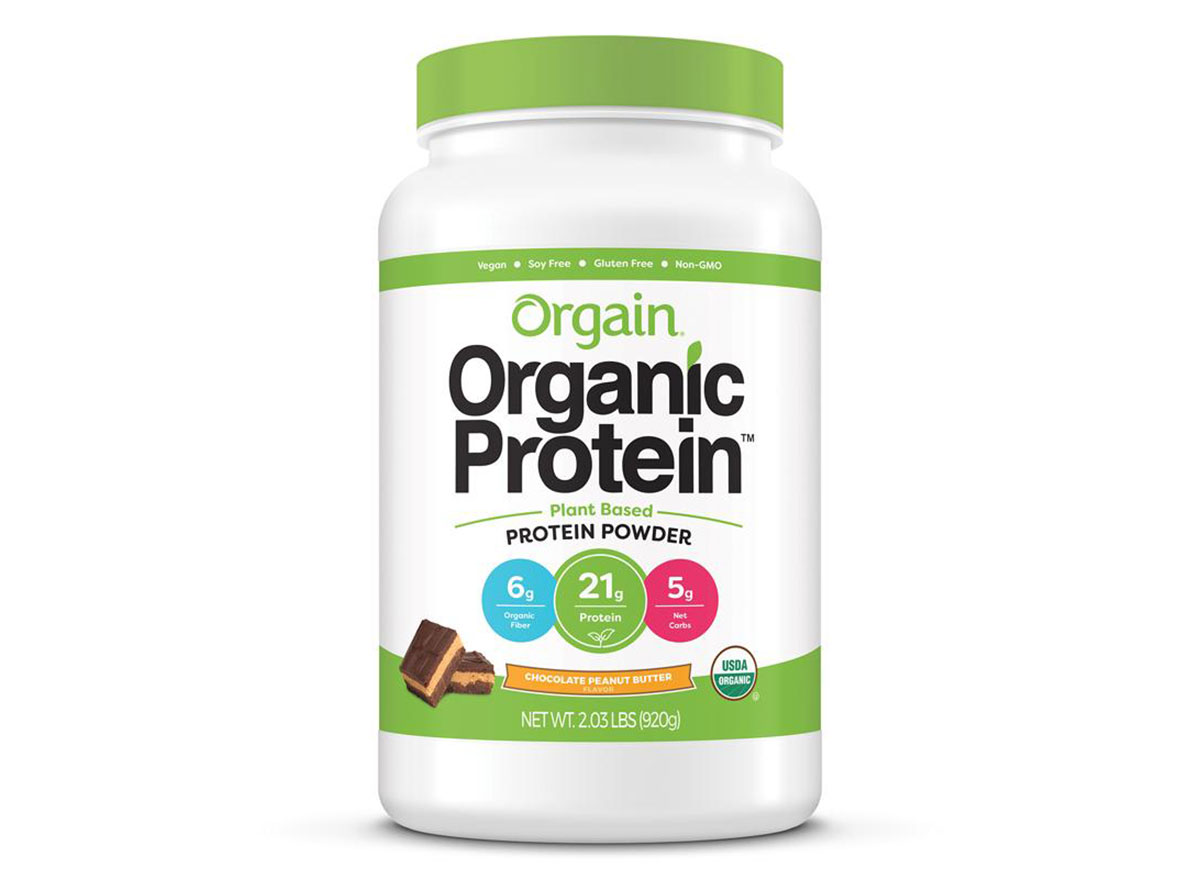 "I love the chocolate flavor and it masks the 'supplement' aspect of typical protein powder supplements," says Valdez.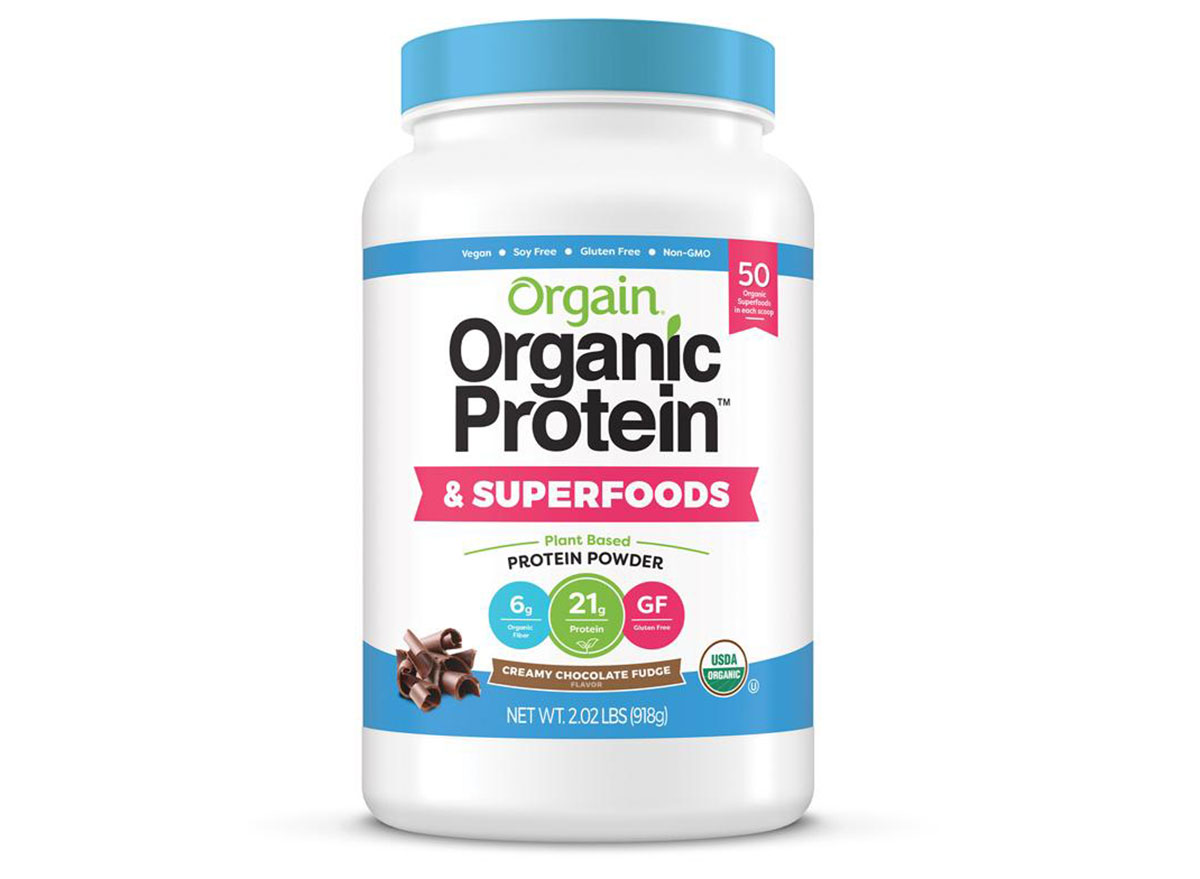 "This product comes with a lengthy ingredient list; however, it's because they've added 50 'superfood' powders, like acai, turmeric, flax, and more. These 'superfoods' give the powder a nice fiber, vitamin, and mineral boost," says Martin.6254a4d1642c605c54bf1cab17d50f1e
The worst Orgain products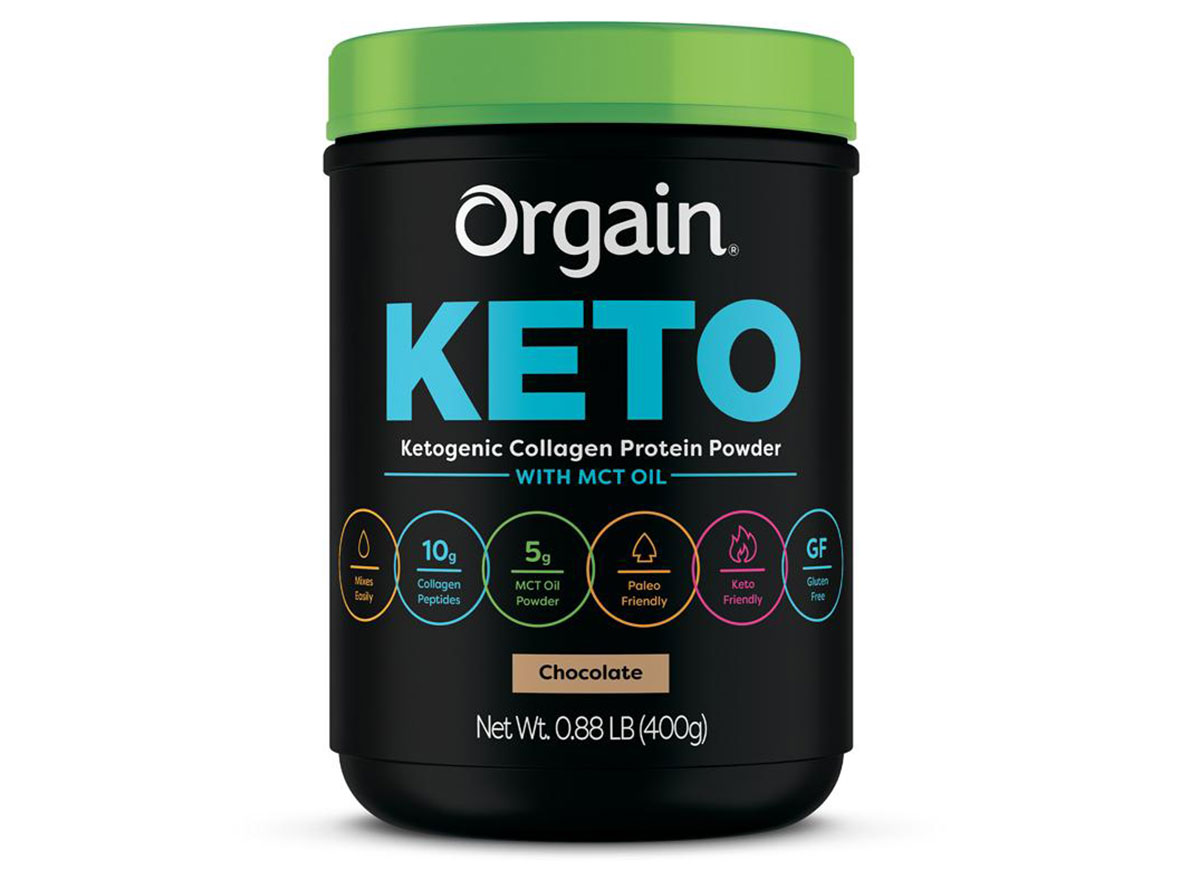 "This protein powder is much higher in fat than most on the market. It makes sense since they're trying to appeal to the keto crowd. What I don't like about this powder is that the majority of the fat content in this protein powder is saturated fat, coming primarily from coconut oil," says Martin. "Although the medium-chain saturated fats in coconut oil have been shown to be processed in the body differently than other saturated fats like those in butter, the research is still inconclusive and too short-term to comment on the health benefits of regular/large consumption."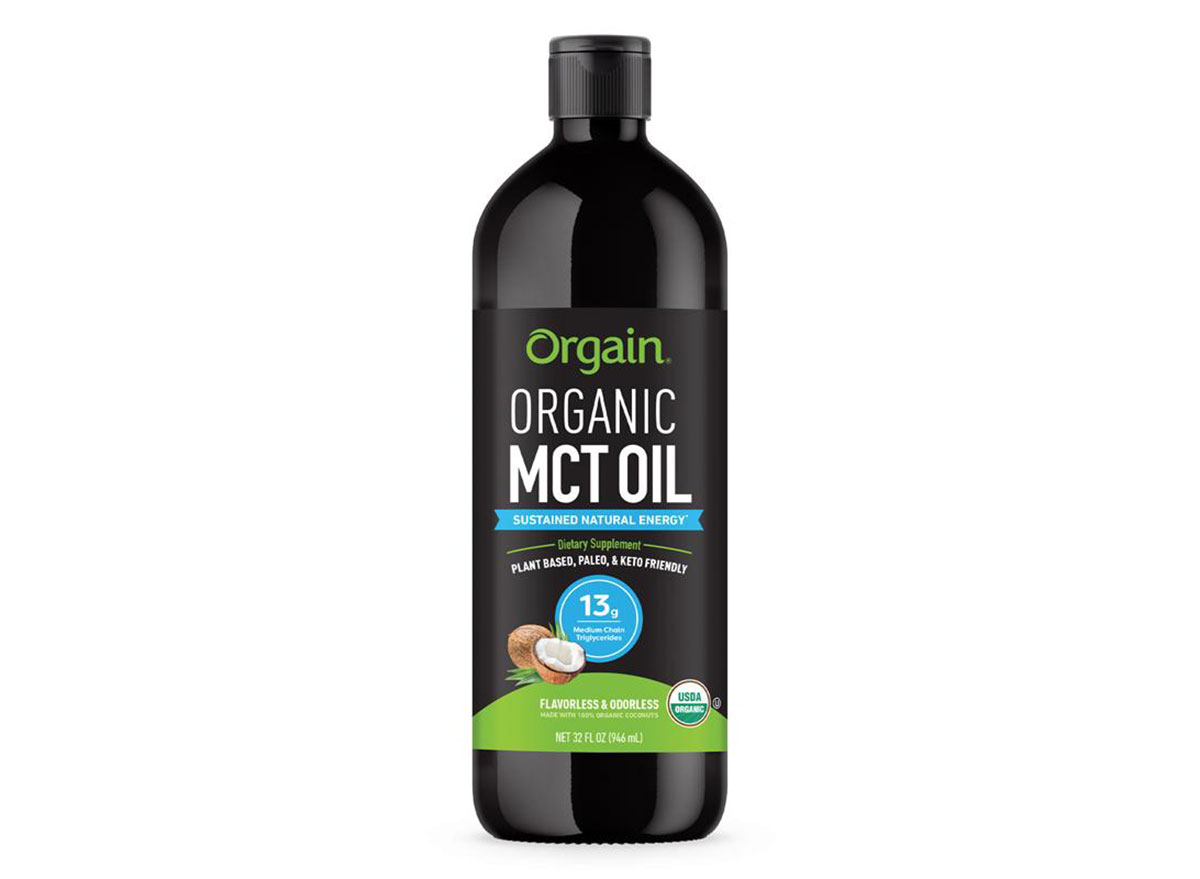 "This product states that it energizes the body and boosts your brain using coconut oil. Technically, it does 'energize' your body by giving calories; however, research shows that 'boosting the brain' appears to only assist with people who have 'brain fog' or Alzheimer's," says Valdez. "Although coconut oil and palm kernel oil have the highest amount of MCT oil, dairy products are also a good source, which I would recommend over this."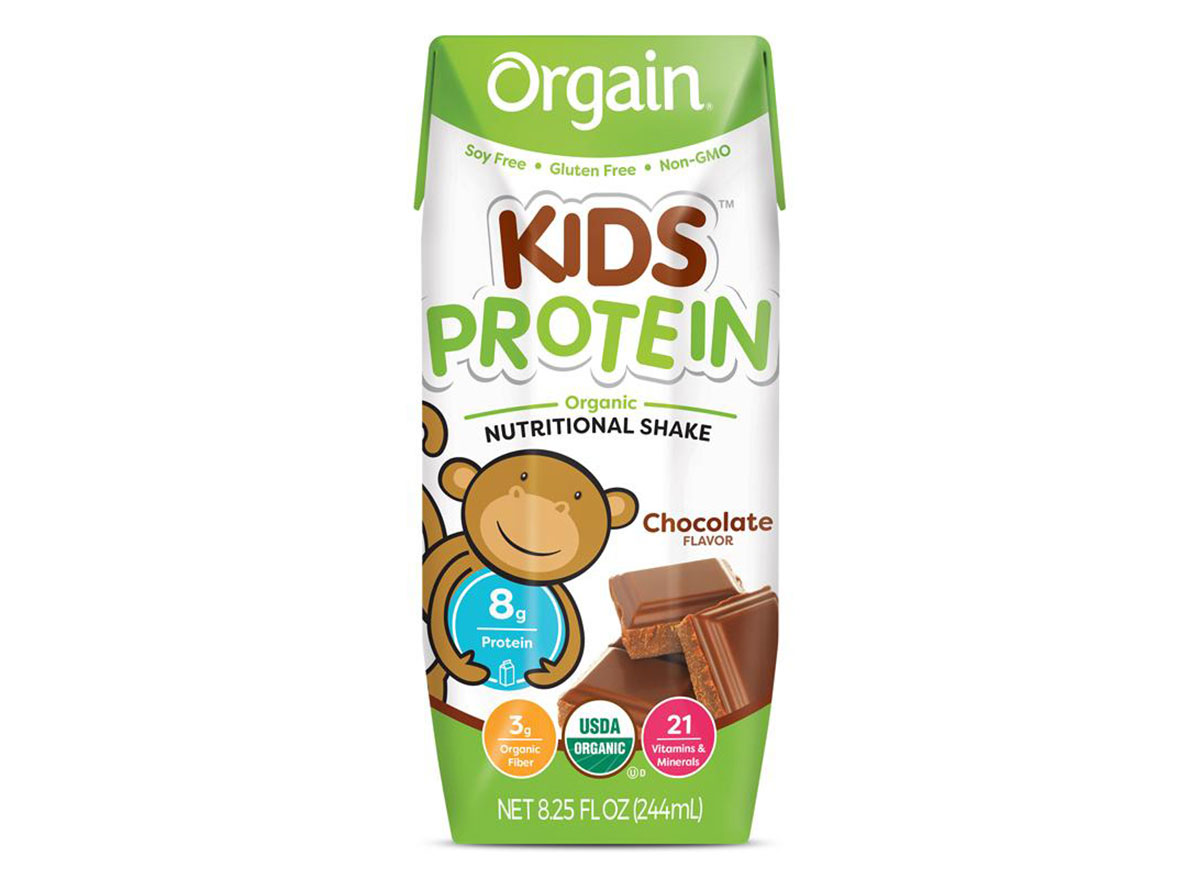 "The second ingredient listed in these shakes is cane sugar. Plus, these shakes have more sugar than they do protein," says Martin.