7 Most Overpriced Fast-Food Chains, According to Customers
The food quality at these chains doesn't match the steep price tag.
Fast food isn't as cheap as it used to be. In fact, prices at quick-service restaurants have been looking more like those we're used to seeing on casual dining menus. And whether due to inflation, ingredient shortages, or growing labor costs, the higher costs are being passed onto the consumer. So while you're paying more, many fast-food chains are reporting growing profits and customers are reporting way overpriced food.
But there is such a thing as too expensive, especially when the food quality doesn't seem to justify the ever-increasing price. Customers frustrated with the value they're getting at popular fast-food chains are airing their grievances on Reddit, TikTok, and all over social. And according to them, these chains are currently the biggest perpetrators of overpriced fast food.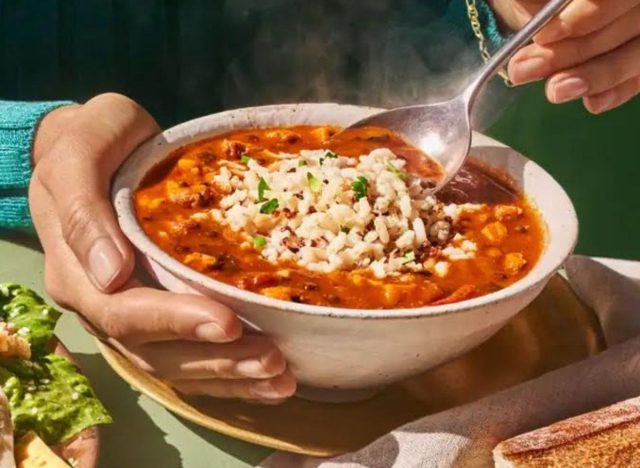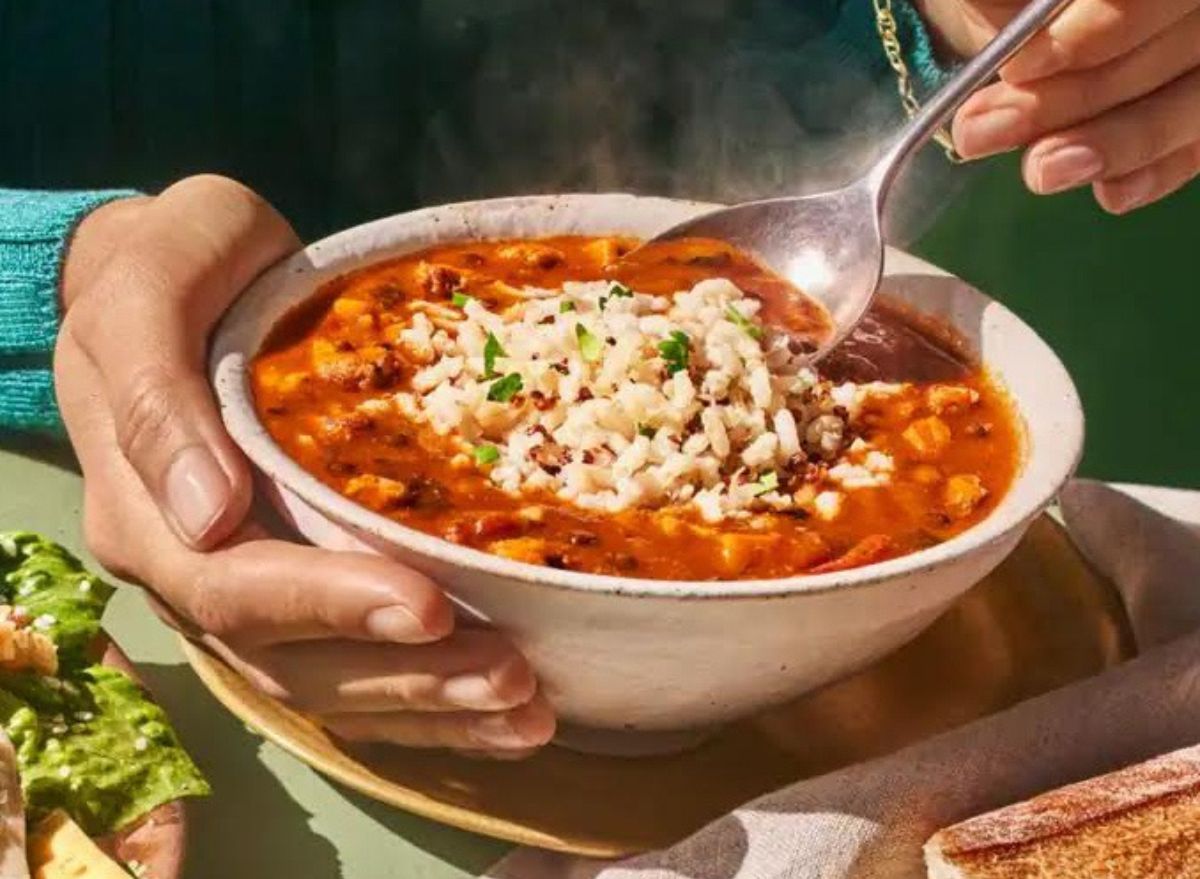 Panera is technically a fast-casual chain, so while customers expect a little more than they do at a McDonald's, they also expect to get more for the price. More and more customers are reporting that Panera does not deliver on that promise. This year, especially, customers have been bashing the chain for its "overpriced hospital food" and small portions. One complained on Reddit, "I ordered grilled cheese and soup duo and pasta for like $15-18 and it's not even filling."6254a4d1642c605c54bf1cab17d50f1e
Workers have even chimed in on a Panera Reddit page to ask customers not to blame them for the price increase. "They've consistently raised prices every 3 months for years. With little to no pay increases for the veteran workers," said one.  "Corporate says to tell customers that their side is free and if customers ask about price increases we quote the cost of healthy ingredients rising," explained another.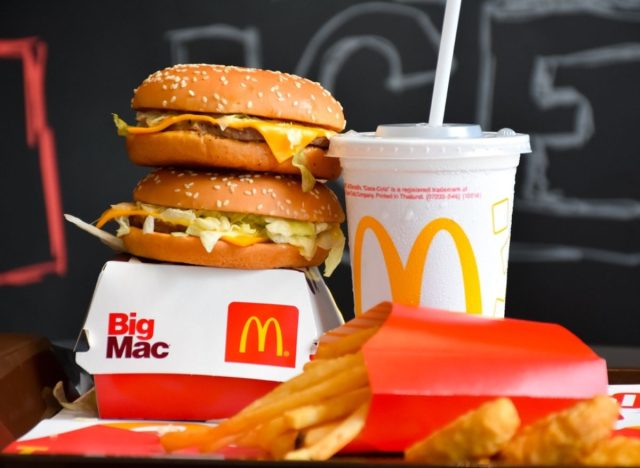 McDonald's has always been the stalwart in the fast-food industry that fans will keep going to no matter what. The company knows this and they're betting on it. Because even though McDonald's reported an average U.S. price increase of about 10% year-over-year for Q3 2022—and fans have started to notice—they seem to be sticking around.
However, that could change because chatter has definitely increased about the cost. Late last year, one Reddit user shared a picture of a receipt asking: "When did Mcdonald's become so overpriced?" Another Reddit thread followed fans who were outraged that the price of a Big Mac went up over 40% over the past decade. Other fans have taken to social media to complain about rising prices and increased profits for the company. Workers have even experienced harassment over the increasing prices.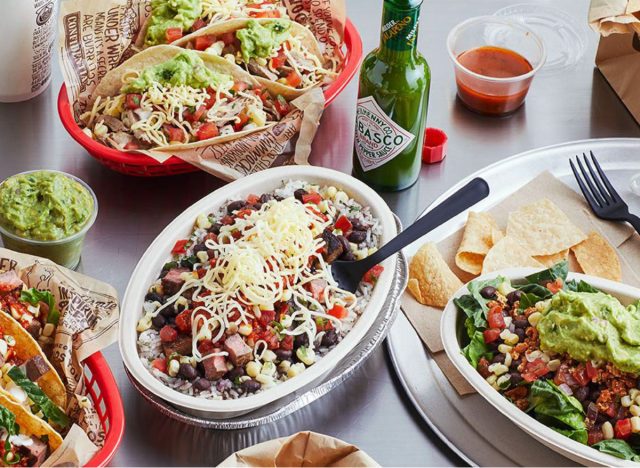 Chipotle is another chain that is hearing customer wrath but isn't quite feeling the fire. An average burrito bowl has increased from $7.65 in 2020 to over $10 today. That 20% increase in cost is not going over customers' heads. But while customers are getting fed up, the increased prices are not affecting Chipotle's bottom line.
Despite another increase in October of 2-3% across a bunch of locations, the company has not seen the hikes harming the chain's reputation with consumers. Though some outlets suggest that the tide could be turning for the chain and that it might have raised prices too much. A recent viral TikTok shows a man visibly upset with a burrito bowl that came out to almost $21. The comments are littered with sympathizers who blasted the chain's skimpy portions and expensive extras.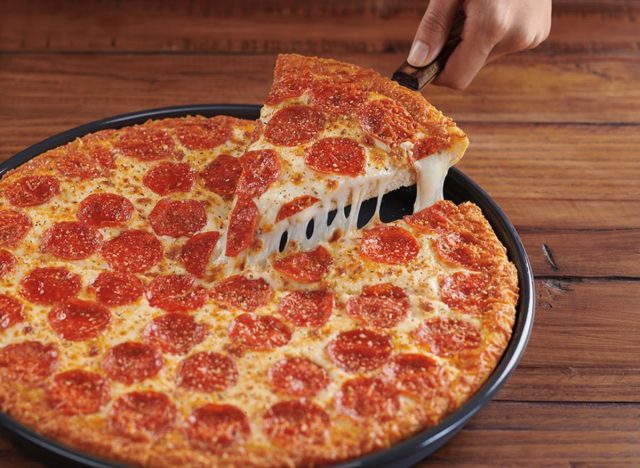 If there is one food that customers can universally agree should be cheap, it's pizza. But customers say Pizza Hut's higher prices simply aren't worth it. One Redditor asked, "When did Pizza Hut become so expensive?! " Sympathisers pointed the hungry person to coupons or to Domino's. "Those are standard prices," said one. "Go to dominos and order a large specialty pizza with no coupons."
Currently, a large pepperoni pizza at the chain costs more than at Papa John's or Domino's. And the discrepancy wasn't lost on this customer, who said "That sure makes it hard to pick Pizza Hut over Domino's when you can carry out a large 3 topping from Domino's for $7.99. Pizza Hut charges $10.99 for a large 1 topping."
However, Pizza Hut's line of Melts could be changing the perception of the brand. During the chain's latest earnings call execs pointed to these handheld pizzas in October as being a big driver of recent sales. Pizza Hut fans not wanting to shell out the buck for a whole pie could spend $6.99 for one of the Melts.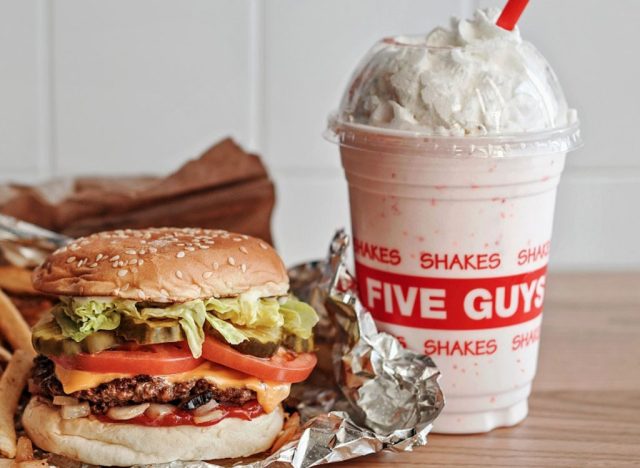 While the initial concept of Five Guys took off when fast-casual establishments started heavily competing against traditional fast-food chains, customers soon became weary of the burger restaurant's prices.
Some customers are paying as much as $20 at their local Five Guys for a basic cheeseburger, regular fry, and regular-sized drink. While prices vary between locations, a common complaint is that the price tags feel more like they belong at a dine-in restaurant than a quick-service burger joint.
Five Guys has cited the expensive cost of keeping fresh food, which it says is never frozen (the company doesn't have freezers at its locations.) Additionally, its huge portion sizes, particularly its fries (which are enough for two people), free toppings, and the fact it uses peanut oil rather than a cheaper substitute for frying, are all reasons for the prices seen on the menu.
While high standards are a component of whether a customer chooses to frequent a business, Five Guys seems to be figuring out the balancing act between value and quality.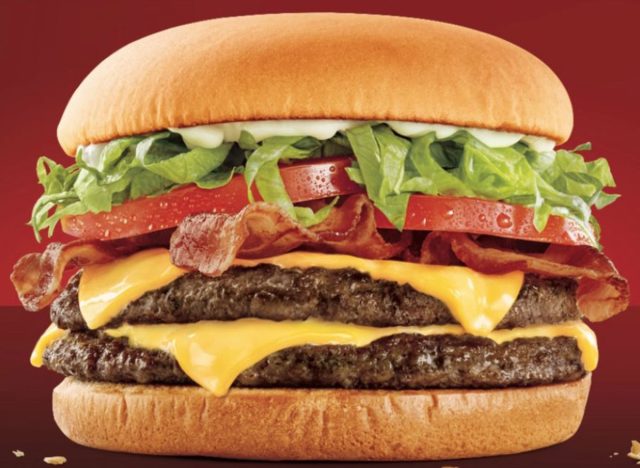 Sonic hasn't been winning over customers' hearts with discounted food and value meals. While the chain does feature many promotions on its app and often runs happy hour specials, it's still having a hard time keeping up with McDonald's $1 $2 $3 Dollar Menu or Wendy's $5 Dollar Biggie Bag.
As of now, Sonic's regular Cheeseburger Combo with a medium drink and tots runs about a dollar more than McDonald's Quarter Pounder with Cheese Meal. Additionally, the fast-food franchise has a tipping option on its app, something that most other chains do not. Whether the customers decide to add gratuity is up to them, of course, but if they do, the meal could cost them another $1-$2 dollars, bringing the combo total to well over $10.
Coupled with customers' complaints that the chain has taken a hit in quality—the price points aren't looking great. According to one Redditor, "The other day I was just staring at the menu how expensive everything is and the cheapest thing on the menu where I live here in NY was the pretzel with cheese for $1.99."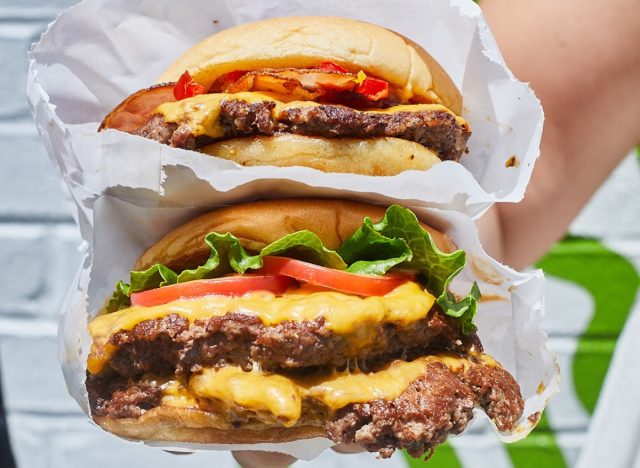 New York-based Shake Shack has been a cult favorite with many customers since it started expanding in 2014. Billing itself as "fine-casual" rather than "fast-casual," most patrons realize they are going to spend a little more at Shake Shack than at a typical grab-and-go establishment.
With a deliberate atmosphere of excellence in service and quality of food, Shake Shack isn't trying to be McDonald's. The brand focuses on sourcing premium ingredients and meat from farms that report ethical and humane practices in food production. Shake Shack's beef has no antibiotics, or added hormones, and doesn't come from animals fed with animal by-products.
The chain has, however, been on the unfortunate end of inflation. In just one year, the price of pork and beef has gone up 14% to 20%, according to CNBC, which has led to price increases.
Some customers have complained about paying too much at the chain. Shake Shack increased its menu prices a few times in 2022. It raised prices on some menu items by as much as 10%, but on others increased rates by as little as 2%, following a general 3.5% price increase in the early spring.
With the skyrocketing prices, some customers don't think the food quality is up to snuff. One Redditor said, "Too expensive for what you get. IMO Culver's is a better deal."
A previous version of this article was published in April 2022. It has been updated with new information.