'Pancake Cereal' Is the Best Food Trend to Come Out of Quarantine
TikTok and Instagram users strike again with yet another easy and delicious recipe.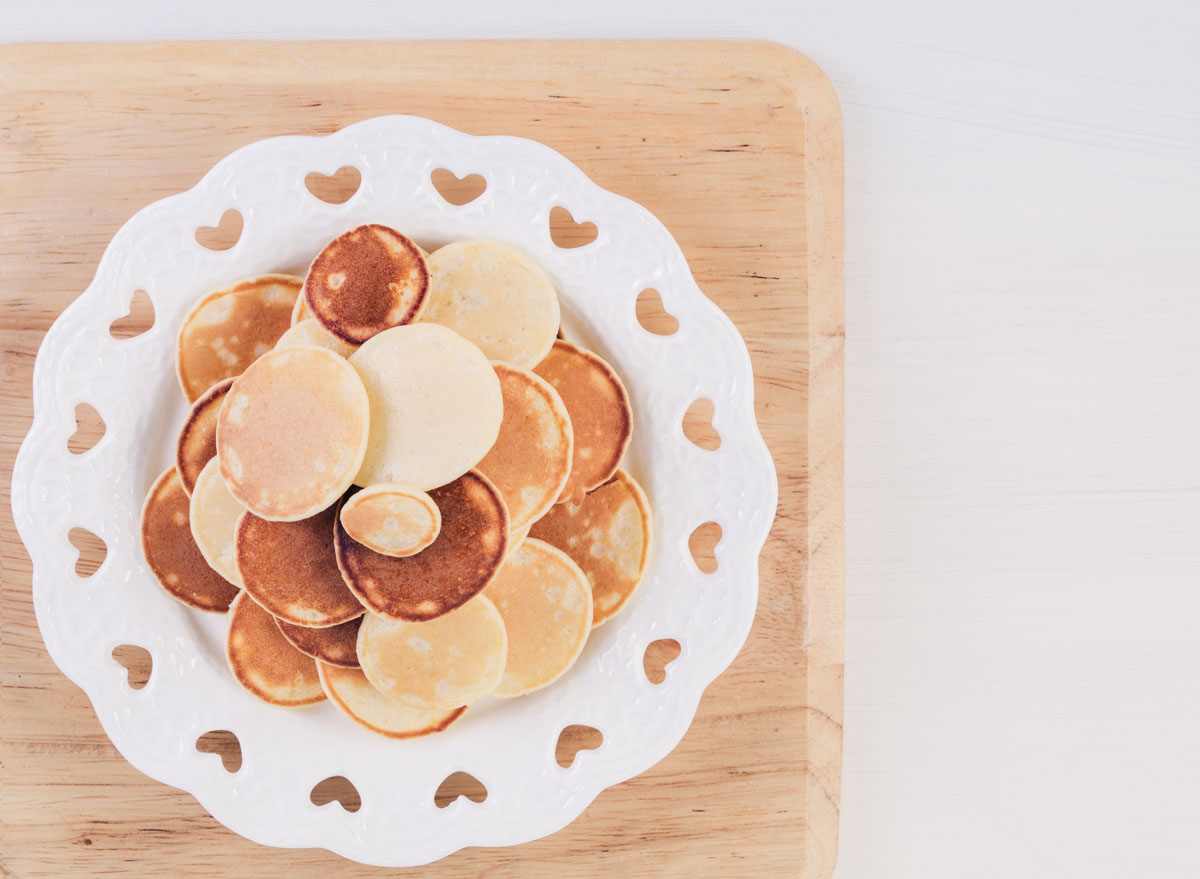 First, TikTok introduced us to whipped coffee, now both TikTok and Instagram users are showing us that pancake cereal is the next big food trend to emerge during the quarantine.
That's right, pancake cereal. It's really not as crazy as it sounds if you think about it. As kids, we used to eat cereal that was shaped like miniature toasts (Cinnamon Toast Crunch) and waffles (Eggo Cereal). So, why not try and shrink down some flapjacks and make them into a bite-size cereal, too?
Pancake cereal is surprisingly very easy to make, too. Take @thenaughtyfork's tutorial as an example.
And if you're feeling really crazy, you can put sprinkles in them just as @soflofooodie did.
So, are you down for the not-so challenging challenge?