10 Ingredients That'll Make You a Better Cook
Enhance the flavor, texture, and nutrition of your meals with these versatile foods.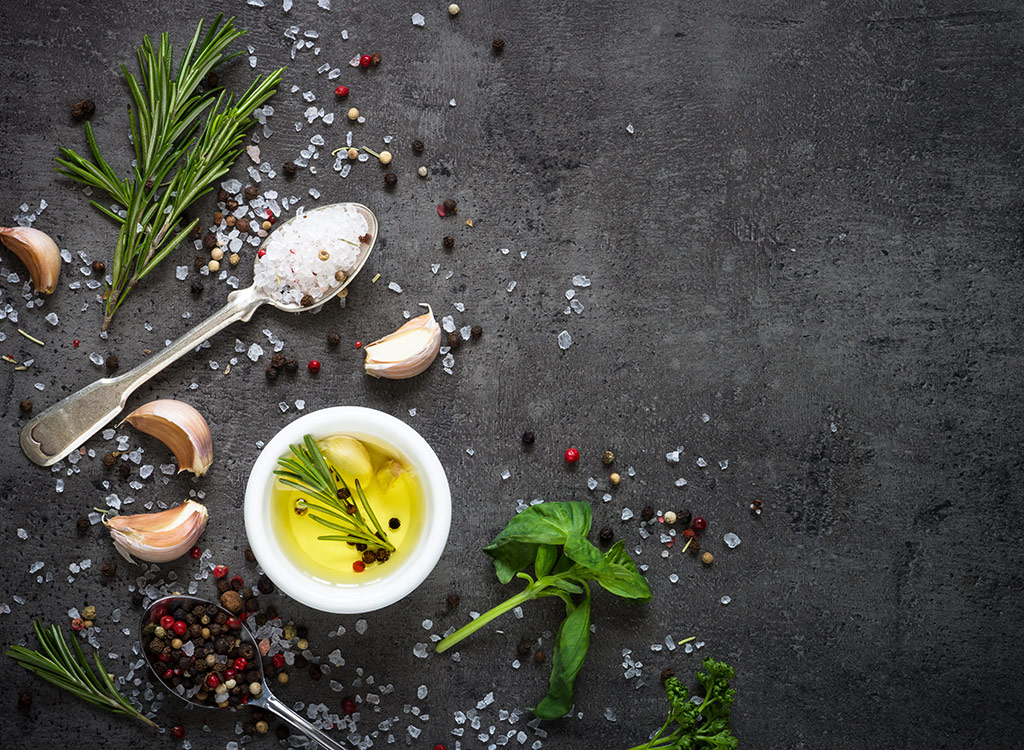 Not all of us are born with Julia Child's kitchen instincts, but that's OK. Because what makes you great with food isn't just about how sharp your knife skills are. It's what you do with the ingredients you have on hand that makes you a top chef versus a novice cook. Understanding the different flavor profiles in food you can play with and their healthy swaps will help you prepare some of the tastiest—and most nutritious—dishes. So we snuck behind the counter of some of the most health-conscious chefs and recipe developers to see what pantry staples they always keep on hand. Need more help upgrading your kitchen? Check out the 12 Best-Selling Kitchen Gadgets on Amazon.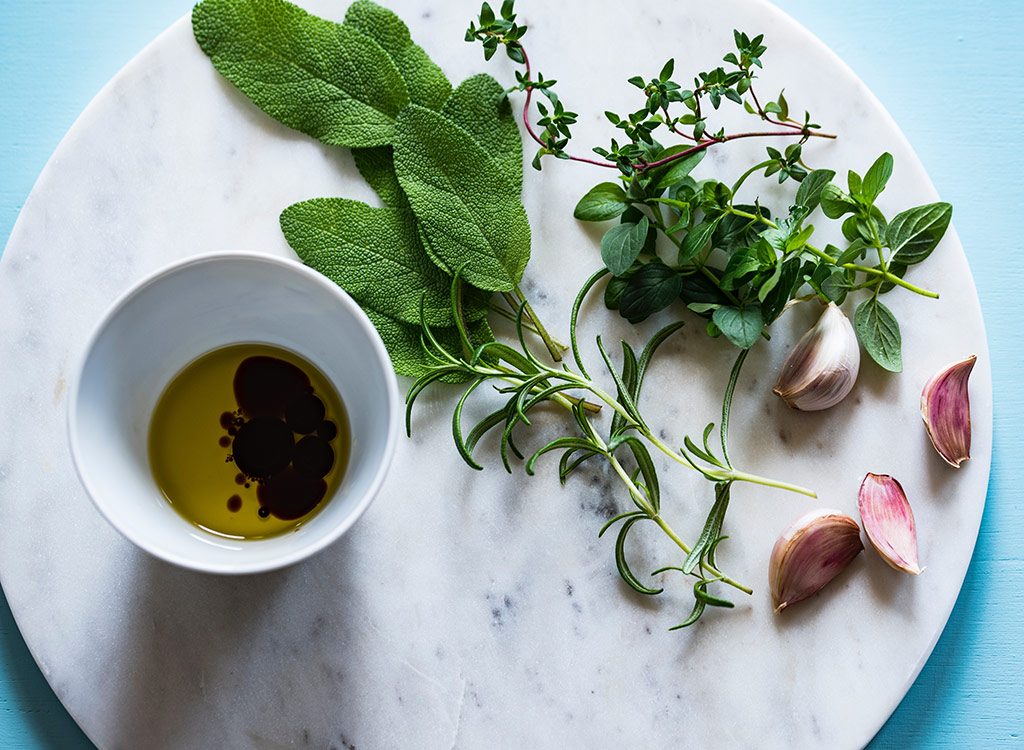 From pickled radishes to salad dressings, vinegar is an essential ingredient for every meal prepper. The anti-glycemic properties in vinegar can help prevent blood sugar crashes and slow down the digestion of complex carbs, according to a study in the Annals of Nutrition & Metabolism. Stephanie Izard, restaurateur and Iron Chef winner, says, "I recently partnered with Morton Salt to Erase Food Waste, and pickling is the perfect solution to prolong the life of your veggies. It's also a great way to add vegetables to your meals when they may not be in season anymore."
High-Quality Extra-Virgin Olive Oil
Whether you're preparing roasted veggies or baking fish, extra-virgin olive oil moistens and infuses food with flavor. Olive oil is also an excellent source of heart-healthy monounsaturated and polyunsaturated fats. Alison Wu, food stylist, recipe developer and founder of Wu Haus, says, "A great olive oil can make a meal. Drizzle on steamed veggies and cooked meats, or mix with lemon juice, salt, and pepper for the perfect simple salad dressing."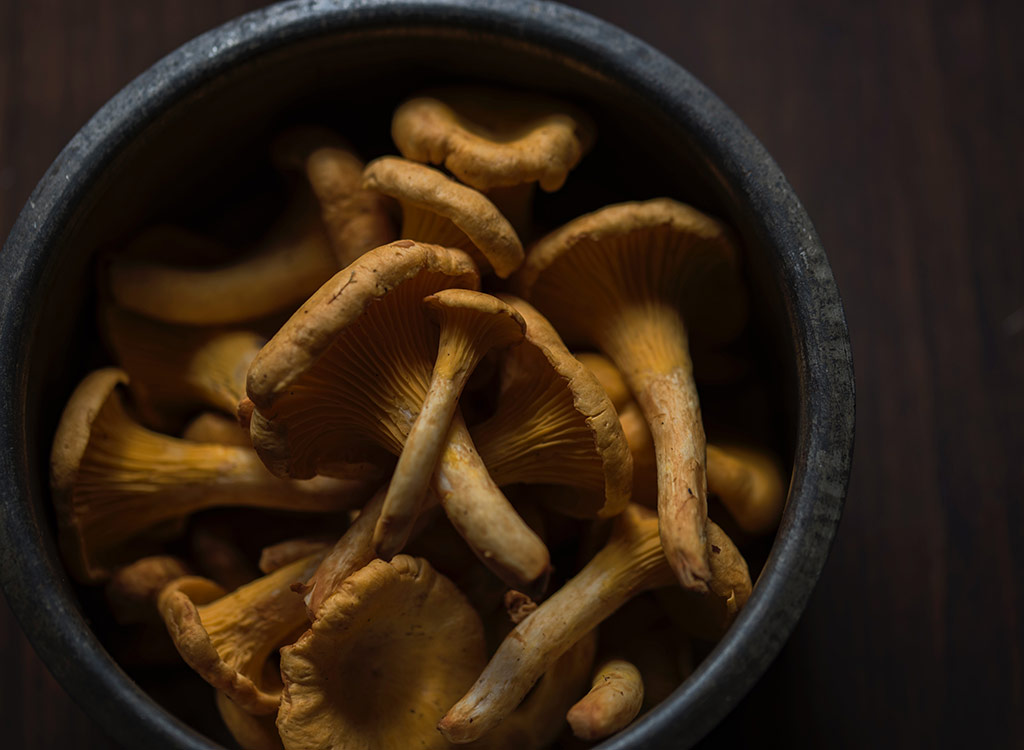 As a good source of vitamin D, selenium, potassium, and riboflavin, mushrooms are finally getting the health spotlight they deserve. Today, you'll find mushrooms in tea, protein powders, adaptogen supplements, and more. Jodi Moreno, natural foods chef and author of More With Less: Whole Food Cooking Made Irresistibly Simple always keeps dried shiitake mushrooms in her pantry. "They can be used to make a super-nutritious tea when you feel a cold coming on. Fresh shiitake mushrooms are also a great ingredient because they easily add umami flavor and can hold in moisture," she says.
If you're not familiar with the trendy smoothie add-in, chlorophyll is the green pigment found in vegetables and fruits; but, it offers more than just a bright hue to your dish. It's actually packed with vitamins A, C, E, and antimicrobial properties, so it's also good for your gut and liver. Lisa Hayim, MS, RD, and founder of The Well Necessities, likes to use Sun Chlorella. "Chlorella is packed with more chlorophyll than any other plant and is great for supporting the body's detoxification system. I use about half a packet at a time and add it into my favorite green smoothie," Hayim says. Add it to water, your smoothie, salad dressings, marinades for an added nutritional boost.
A little salt goes a long way in your dishes, and a good quality one, like Maldon's Sea Salt Flakes or Sherpa Pink Himalayan Salt, is perfect for adding finishing touches to a dish. "Salt brings flavors to life. I love keeping a variety of salts on hand," Wu says. Moreno also adds, "I like pink sea salt because it has over 80 trace minerals, which makes it more nutritious than regular sea salt." If you're worried about keeping your sodium levels in check, it's not the salt you use when you cook that raises blood pressure. Processed, refined foods are the biggest culprits of sodium, so don't be afraid of the shaker when you need a boost of flavor.
You can add them on sweet dishes, like smoothies bowls and overnight oats, or savory ones, such as chicken curry soup or oven-fried fish. "I love having coconut flakes on hand for granola or macaroons," Moreno says. Bob's Red Mill Unsweetened Coconut Flakes has just one gram of sugar and three grams of fiber per quarter-cup serving.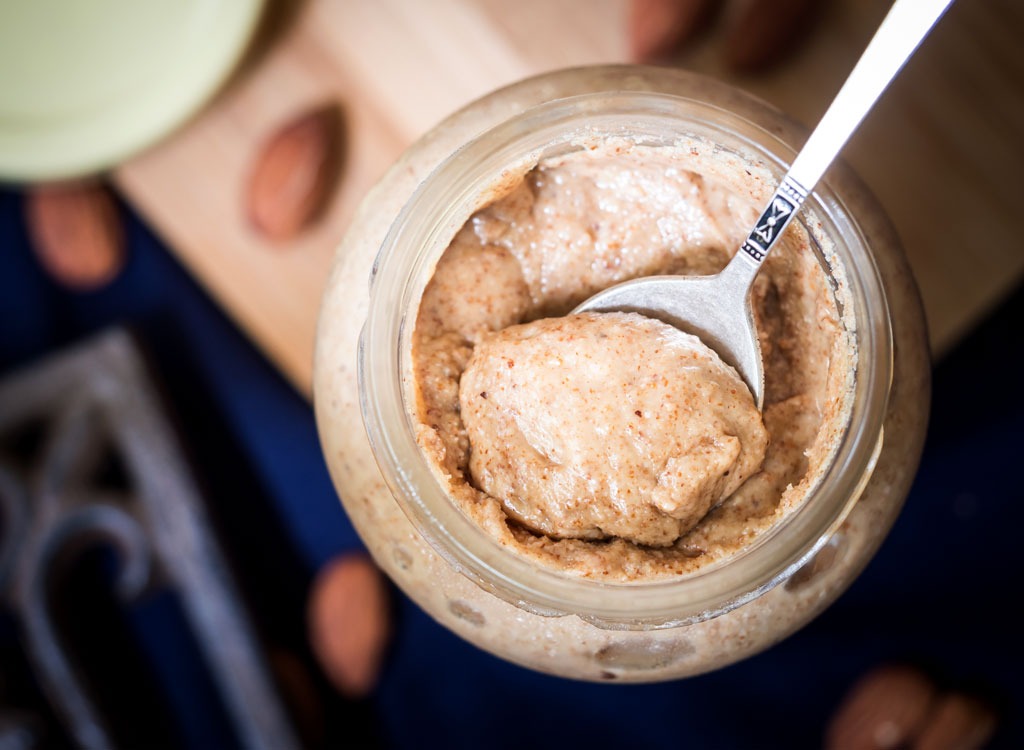 Layer it on yogurt parfaits, spread it over toast, or add a scoop to your post-workout smoothie. Whether you prefer almond, cashew, or peanut, nut butter is high in healthy fats and protein. "Essential for snacking. I love smearing some on dried apricots or a banana for a quick snack," Wu says. Just be sure to go for the natural, no-sugar-added varieties, which usually have just a pinch of sea salt. Check out The 36 Top Peanut Butters—Ranked!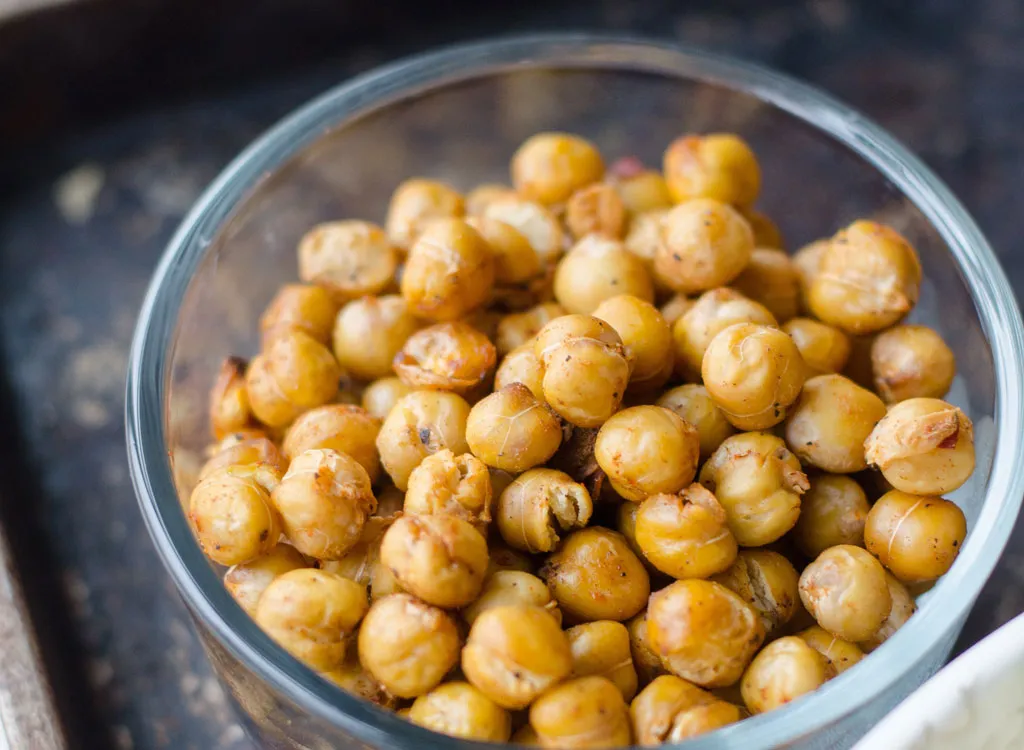 When you're in a serious dinner pinch, beans are a cheap and fuss-free way to add protein to your meal. "Canned beans are my favorite 'I'm lazy and didn't plan dinner' item to have on hand. Dried beans are great if you want to make a big batch of beans for the week or if you're making homemade hummus," Wu says. You can puree beans to prepare hummus or a creamy sauce over pasta, toss it into a salad, or add it to a soup. A cup of cooked chickpeas has 12.5 grams of filling fiber and 14.5 grams of protein. It's also a great source of iron, vitamin B6, magnesium, and calcium.
While it's hard to believe that cream cheese could be on the list of chef essentials, Hayim says Kite Hill's Almond Milk Cream Cheese is one of the most versatile ingredients."With its creamy texture and all-natural ingredients, this almond-based cream cheese is taking over the non-dairy cream cheese world. Try original or spicy it up with chive flavor on a bagel or even smeared on a raw Portobello mushroom," Hayim says. You can also use it to prepare healthy dips and salad dressings or whip them into a batch of breakfast muffins in place of sour cream or Greek yogurt.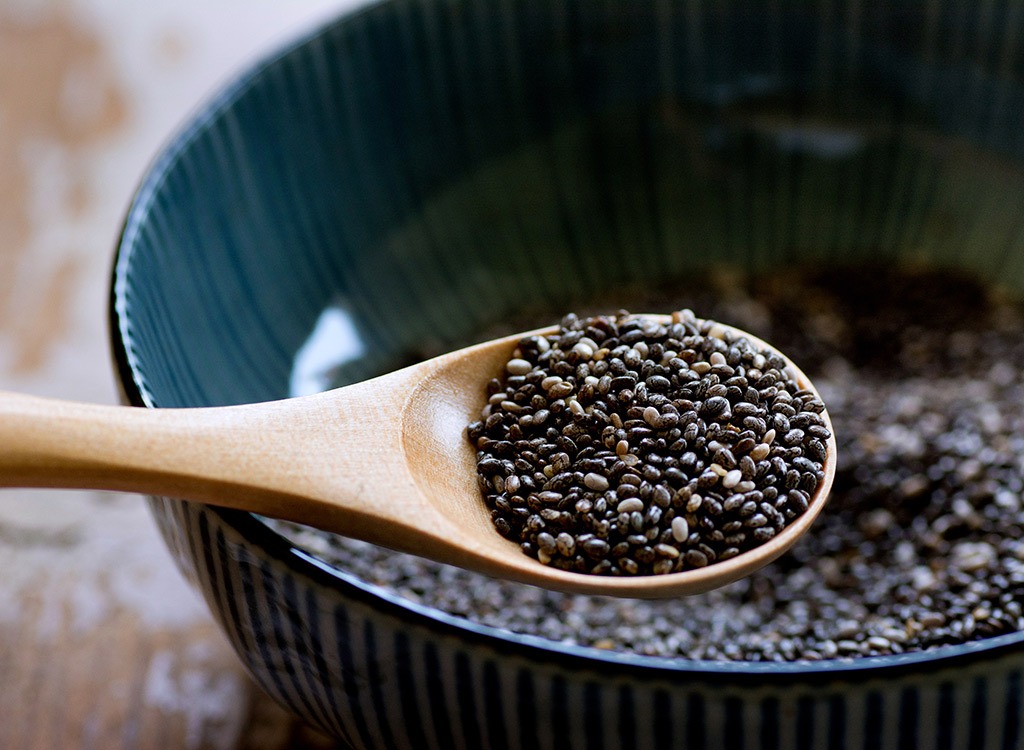 Chia seeds pack three grams of protein and five grams of fiber per tablespoon, plus they're high in heart-healthy omega-3 fatty acids. "These absorbent little seeds are super-nutritious and are high in omegas and other nutrients, which makes them great to add to smoothies or sprinkle over veggies or salads," Moreno says. Moreno also likes to use them to replace eggs in vegan recipes. For every tablespoon of chia seeds, add 2.5 tablespoons of water.