Every Popular Drink in America—Ranked!
From sodas to sparkling waters to smoothies, we stacked America's most popular sips against each other.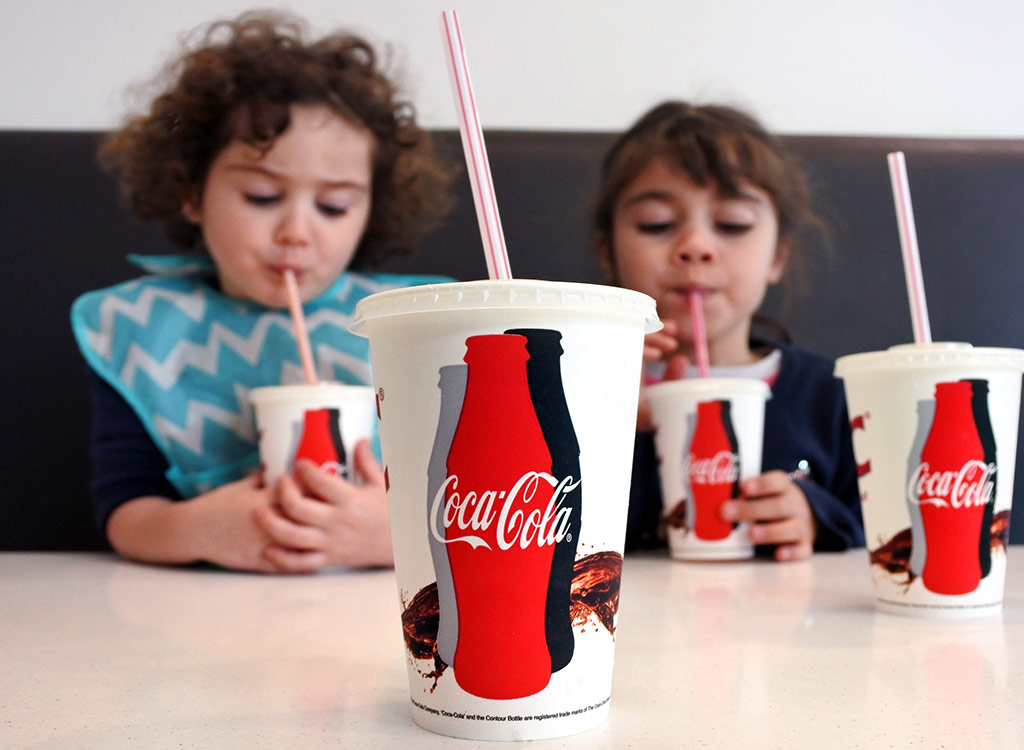 Up to 60 percent of the human adult body is water, but too many of us fail to choose H2O as our main source of hydration. We can likely chalk the irony up to the plethora of beverage options that line supermarket shelves and fridges. While our go-to grocery stores provide us the luxury of choice, many of these drinks also contribute to the added sugars, artificial sweeteners, preservatives, and sodium we consume daily.
Whether you've made it a habit to choose water over soda or you opt for the occasional bottled smoothie or fruit juice, we ranked the most popular drinks in America according to nutrition. Our methodology involved gathering the country's most popular drinks via Beverage Marketing Corporation's most recent report on the U.S. liquid refreshment beverage market. We also tapped our friends at Fairway to discover their best-selling sips nationwide. Find out if your go-to made the cut below.
From Worst to Best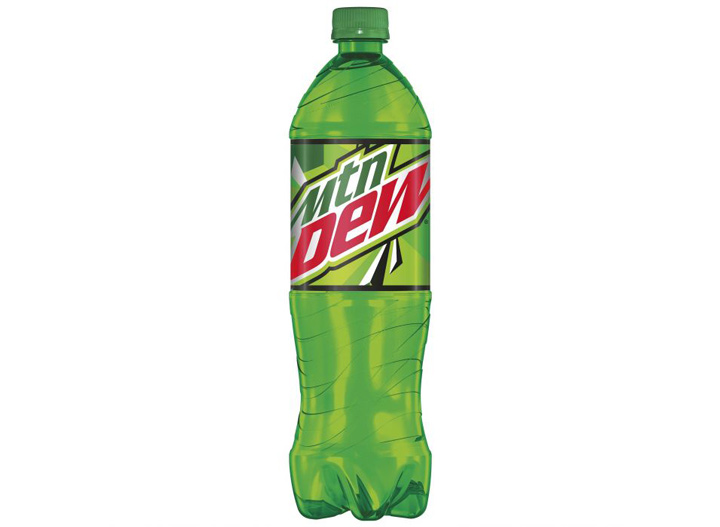 per 12 oz
: 170 calories, 0 g fat, 65 mg sodium, 46 g carbs (0 g fiber, 46 g sugar), 0 g protein
Mountain Dew has been around since 1940 and just added new flavors to its lineup ever since, including the energizing Kickstart and the Mtn Dew Ice. Choose this Hulk-hued sip and you'll ingest almost double the daily recommended amount of belly-ballooning sugar!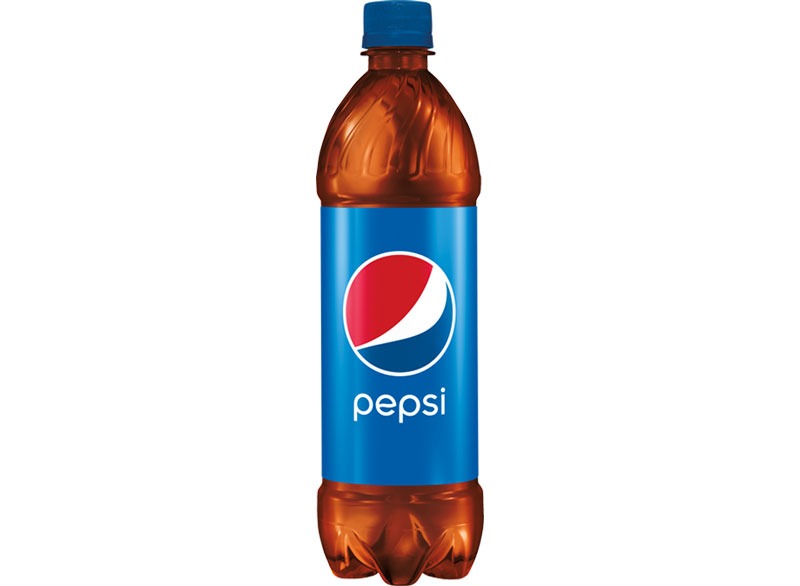 per 12 oz
: 150 calories, 0 g fat, 30 mg sodium, 41 g carbs (0 g fiber, 41 g sugar), 0 g protein
Consider the never-ending debate between which competitor tastes better squashed: Coke sold about 2,097,000 more gallons than Pepsi in 2017. So while Pepsi snagged an impressive #2 spot, we still can't deem it a close runner-up to Cola, sales-wise.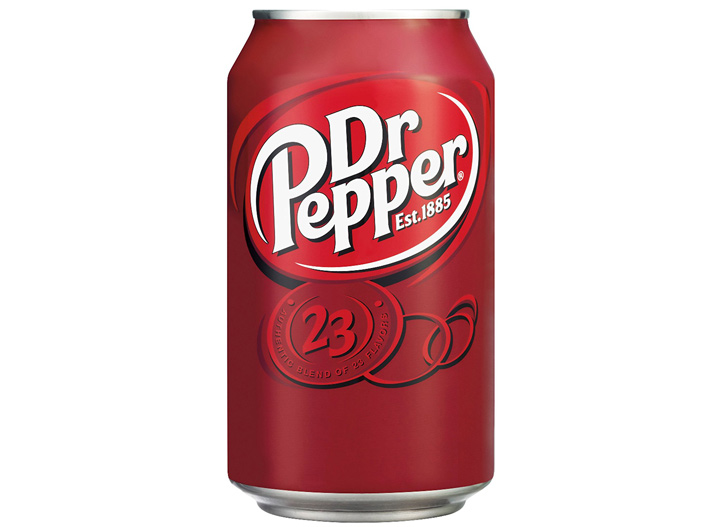 per 12 oz
: 150 calories, 0 g fat, 55 mg sodium, 40 g carbs (0 g fiber, 40 g sugar), 0 g protein
As the oldest major soft drink brand in America, it's no surprise Dr. Pepper made it on our list of the most popular drinks. The sweet and spicy soda is concocted with a proprietary blend of 23 bold flavors and comes in a handful of varieties such as Diet Dr. Pepper, Cherry Vanilla Dr. Pepper, and Dr. Pepper Cherry.
per 12 oz
: 140 calories, 0 g fat, 45 mg sodium 39 g carbs (0 g fiber, 39 g sugar), 0 g protein
Coca-Cola has remained the top-seller in the soda category with 3,867,500 gallons sold in just 2017. However, the classic can's sales decreased by 1.7 percent from 2016 to 2017 and we're guessing it has something to do with people becoming more health-conscious.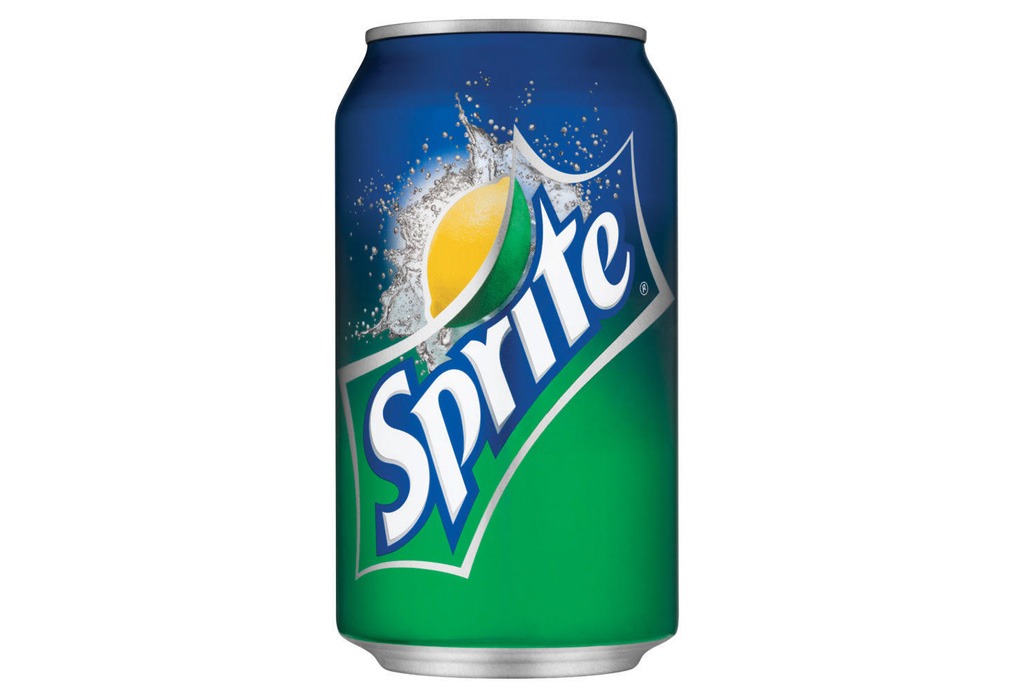 per 12 oz
: 140 calories, 0 g fat, 65 mg sodium, 38 g carbs (0 g fiber, 38 g sugar), 0 g protein
Another lemony-lime drink that tops the popularity charts, Sprite holds the seventh place sales-wise in the soda category. Unlike many other sugary picks, Coca-Cola's clear pop saw increased sales from 2016 to 2017.
6254a4d1642c605c54bf1cab17d50f1e
per 20 oz bottle
: 140 calories, 0 g fat, 270 mg sodium, 36 g carbs (0 g fiber, 34 g sugar), 0 g protein
After University of Florida researchers created a drink that packed in both energizing carbs and replenishing electrolytes, the Florida Gators varsity team was able to win their first Orange Bowl ever. Ever since coaches have kept Gatorade handy on the sidelines and in 1983, it became the official sports drink of the NFL.
Uncle Matt's Organic Lemonade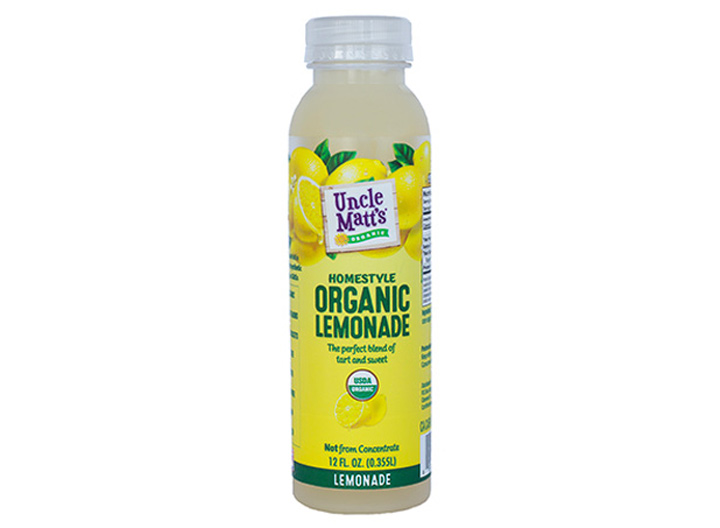 Per 8 oz
: 100 calories, 0 g fat, 0 mg sodium, 24 g carbs (0 g fiber, 23 g sugar), 0 g protein
Hot summer days call for an occasional glass of lemonade, and what better choice than Uncle Matt's organic juice. Each eight-ounce, 100-calorie serving packs in just three ingredients: filtered water, organic lemon juice, and organic cane sugar. If you're looking to cool off with this pick, make sure to keep the sipping to a minimum as one glass packs in 23 grams of sugar.
Stonyfield Organic Smoothies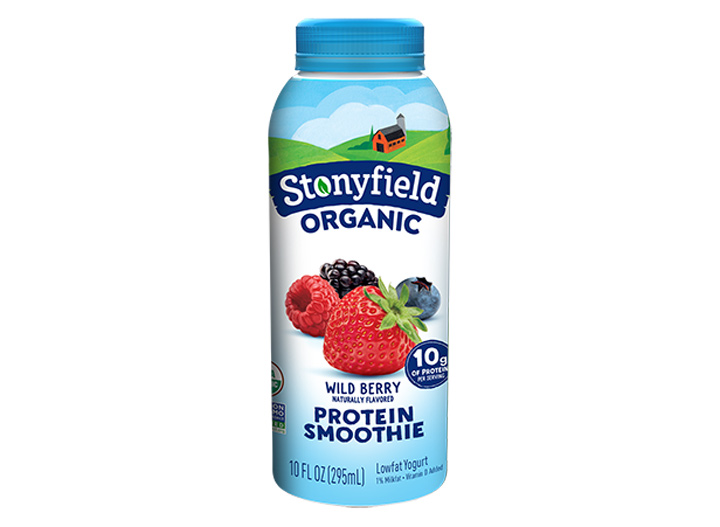 per 10-oz. Low-fat wild berry
: 180 calories, 3 g fat (2 g saturated fat), 150 mg sodium, 28 g carbs (0 g fiber, 25 g sugar), 10 g protein
For over three and a half decades, Stonyfield has created organic dairy products full of flavor and free of toxic pesticides, artificial hormones, antibiotics, and GMOs. And the smoothie line is no exception. You can choose from both whole milk and low-fat options in scrumptious flavors such as strawberry banana and wild berry. However, the only advantage the dairy smoothies have over fruit juices such as lemonade is the respectable protein content.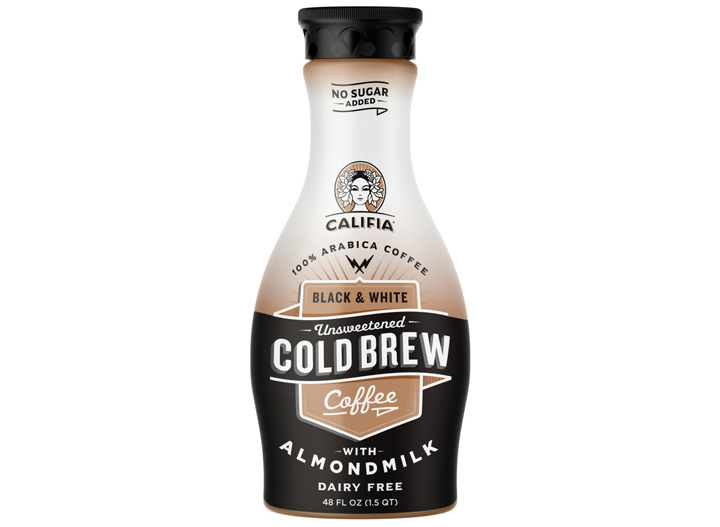 Per 8-oz. Black & White Cold Brew Coffee
: 45 calories, 3.5 g fat (1.5 g saturated fat), 160 mg sodium, 2 g carbs (0 g fiber, 0 g sugar), 1 g protein
Califia offers up California-crafted probiotic yogurts, plant-based milk, creamers, juices, and their most popular pick in Fairway—the cold brew coffees. The Black & White Cold Brew Coffee is spiked with almond milk and coconut cream for healthy MCTs as well as a hint of sea salt. Some of the more indulgent yet low-sugar flavors include Cafe Latte, Mocha, and Nitro New Orleans cold brew coffee.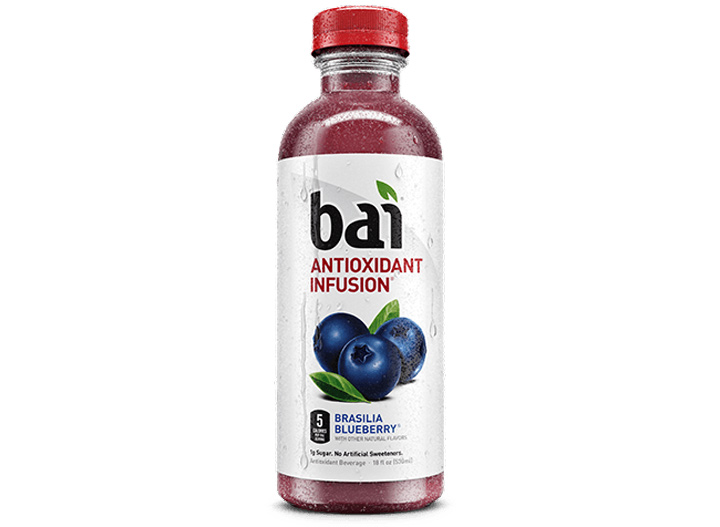 Per 8-oz. Brasilia Blueberry
: 5 calories, 0 g fat, 5 mg sodium, 6 g carbs (0 g fiber, 1 g sugar, 5 g erythritol), 0 g protein
Instead of succumbing to sugary sodas or fruit juices, Bai fulfills your need for a sweet pick-me-up by spiking its bottles with natural sweeteners such as Stevia, erythritol, and a splash of coconut water. Bai also adds free-radical-fighting coffee-fruit and vitamin C to many of its offerings for an antioxidant punch.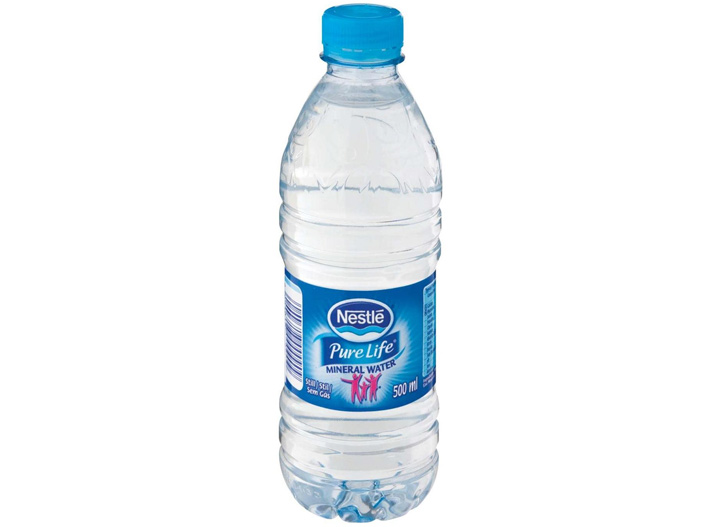 Per 8 oz
: 0 calories, 0 g fat, 0 mg sodium, 0 g carbs, 0 g protein
Nestle Pure Life water undergoes a 12-step process after which minerals are added in to produce clean and crisp H20. It's conveniently sized in bottles ranging from eight ounces to one liter.
Per 8 oz
: 0 calories, 0 g fat, 0 mg sodium, 0 g carbs, 0 g protein
Dasani uses a reverse osmosis filtration process and adds in a proprietary blend of minerals to achieve the freshness bottled in 705.9 million gallons last year. The plant-made bottle allows drinkers to twist and discard it for easier recycling.
Per 8 oz
: 0 calories, 0 g fat, 0 mg sodium, 0 g carbs, 0 g protein
Much like other water bottle brands, Aquafina uses reverse osmosis to filter its water. The ubiquitous brand also removes chlorides, salts, and other substances that can affect the H2O's taste.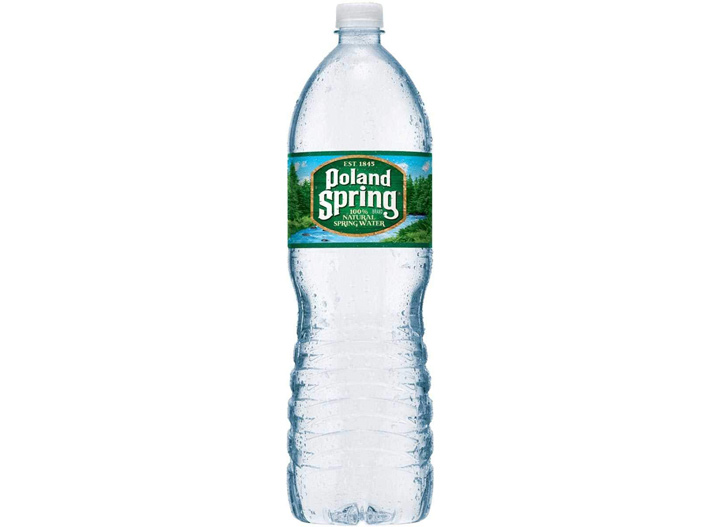 Per 8 oz
: 0 calories, 0 g fat, 0 mg sodium, 0 g carbs, 0 g protein
It's no wonder why the Maine-sourced bottled water is one of the most popular in America—you can find these bottles everywhere from boutique hotels to the bodega down the block. By following precipitation trends, keeping the Pine Tree State clean, and collecting emerging groundwater (spring water), Poland Spring is able to source clean water from eight natural springs and deliver it throughout the entire Northeast.
Per 8 oz
: 0 calories, 0 g fat, 0 mg sodium, 0 g carbs, 0 g protein
Whether you're a fan of Pamplemousse, Tangerine, or Key Lime, LaCroix has a zero-calorie can for all your fruity cravings. The popular sparkling water brand prides itself on having a lower carbon footprint than imported sparkling counterparts as well as including zero artificial sweeteners, sugars, and sodium.
San Pellegrino Mineral Water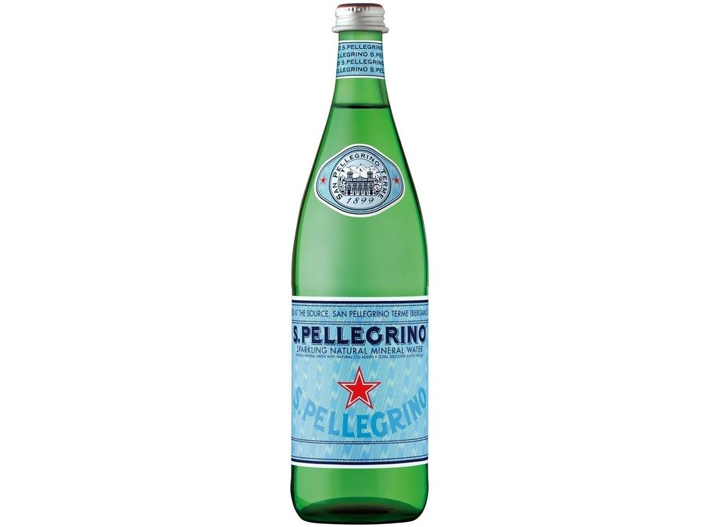 Per 8 oz
: 0 calories, 0 g fat, 10 mg sodium, 0 g carbs, 0 g protein
Hailing from the foothills of the Italian Alps since 1899, San Pellegrino is a sparkling mineral water that adds as much effervescence to your morning run as it can to your low-cal cocktails. Go for flavor sans calories by opting for refreshing Aranciata and Limonata.
Per 8 oz
: 0 calories, 0 g fat, 0 mg sodium, 0 g carbs, 0 g protein
Essentia uses a proprietary sourcing process to gather its H2O before it runs it through microfiltration, reverse osmosis, and ultraviolet exposure. Electrolytes are then added and acidic ions are removed to banish bitterness and alkalize the water to a 9.5 pH level. The benefits? A study in the Journal of the International Society of Sports Nutrition found that high-pH, electrolyte water like Essentia rehydrated the body about two times better than standard water post-exercise.
April Benshosan
April is a born-and-raised Brooklynite who has a passion for all things health, wellness, and tastebud-related.
Read more about April