9 Popular Food Brands You May Never See Again
If you've noticed that some of your favorites are missing from grocery store shelves, you're not imagining it.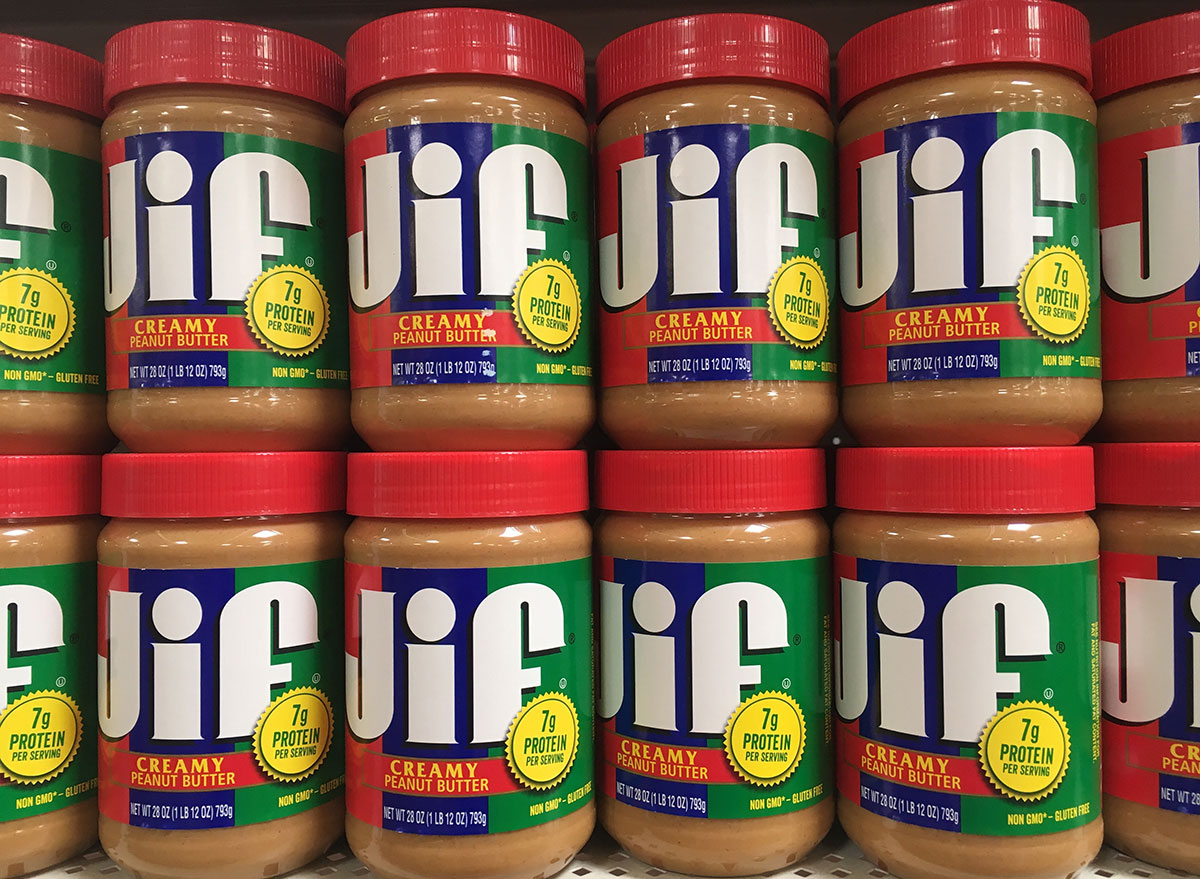 If you've recently walked your grocery store's snack section and noticed that a bunch of Doritos and Fritos flavors are missing from the shelves, you're not imagining things. The COVID-19 pandemic has forced many big-name food brands to rethink their strategies, cut back their product offerings, and even discontinue some forever. Many companies made these pivots under the radar, whether it's to focus more on essential, easier-to-ship items or maintain social-distancing at the manufacturing facilities.
There are also some brands, including Uncle Ben's and Mrs. Buttersworth, that chose to speak out and openly pull their products from the shelves for a positive reason. In support of the Black Lives Matter movement, these brands realized their products still personified old racial stereotypes and it was time to totally rebrand in the name of making progress towards racial equality.
Prepare yourself for your next food shopping trip, because these popular brands will be much harder to come by, or in some cases, totally gone for good (hopefully your favorites didn't make the list!). And for more grocery shopping advice, make sure to avoid these 100 unhealthiest foods on the planet.
As of this past June, you will never see this 131-year-old syrup brand on store shelves again. Parent company Quaker Oats recognized that the product's bottle and name embodied racially charged stereotypes, and that needed to change. The company plans to move forward with completely rebranding and relaunching the entire Aunt Jemima line to "to make progress toward racial equality."
Related: Sign up for our newsletter for the latest grocery store news.
Bad news for Odwalla fans: due to COVID-19, this whole line of juices and smoothies got the boot by their parent company Coca-Cola. Because they required refrigerated trucks for shipment, the company decided to refocus their efforts on more popular items, like Coke and Minute Maid. Here are all the details on the 200 brands Coca-Cola is discontinuing.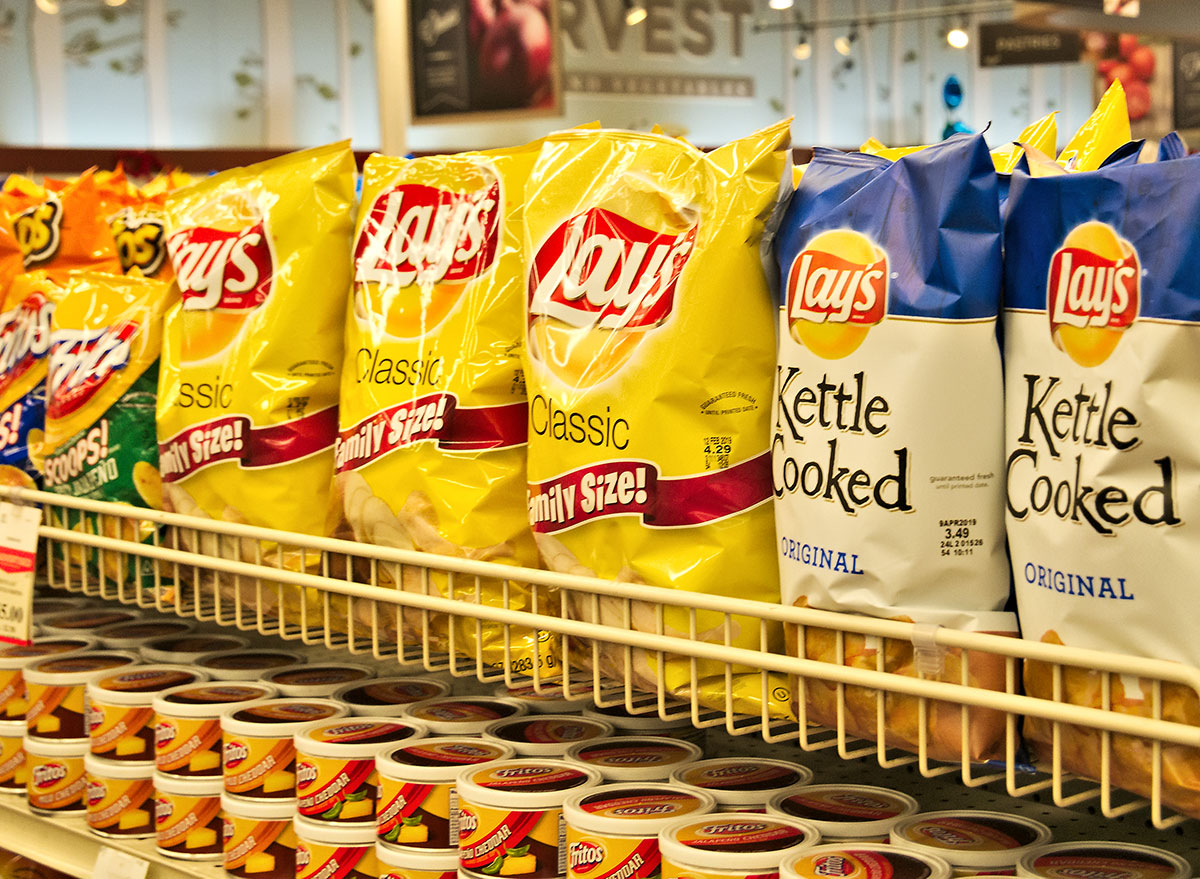 At the height of COVID-19, Frito-Lay scaled back on production and reduced their product offering by 21%—Salsa Verde Doritos and Jalapeno Fritos are two fan-fave products that temporarily got the ax, and their variety pack of mini chips are sadly gone for good.6254a4d1642c605c54bf1cab17d50f1e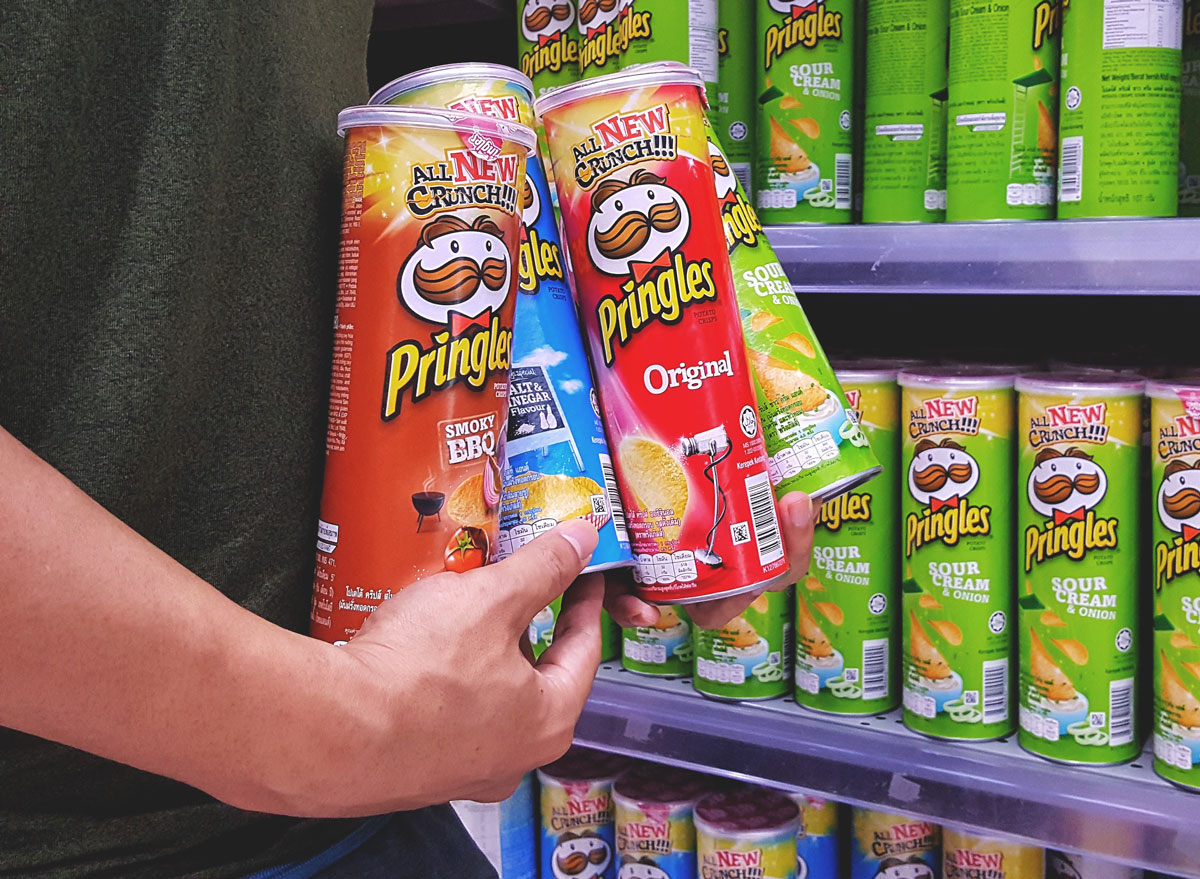 Pringles confirmed via Twitter comments that they're discontinuing some of their less popular flavors in 2020, including Ketchup, Kickin' Chicken Taco, and Multigrain Sour Cream & Onion. (Related:  The 15 Unhealthiest Chips on the Planet.)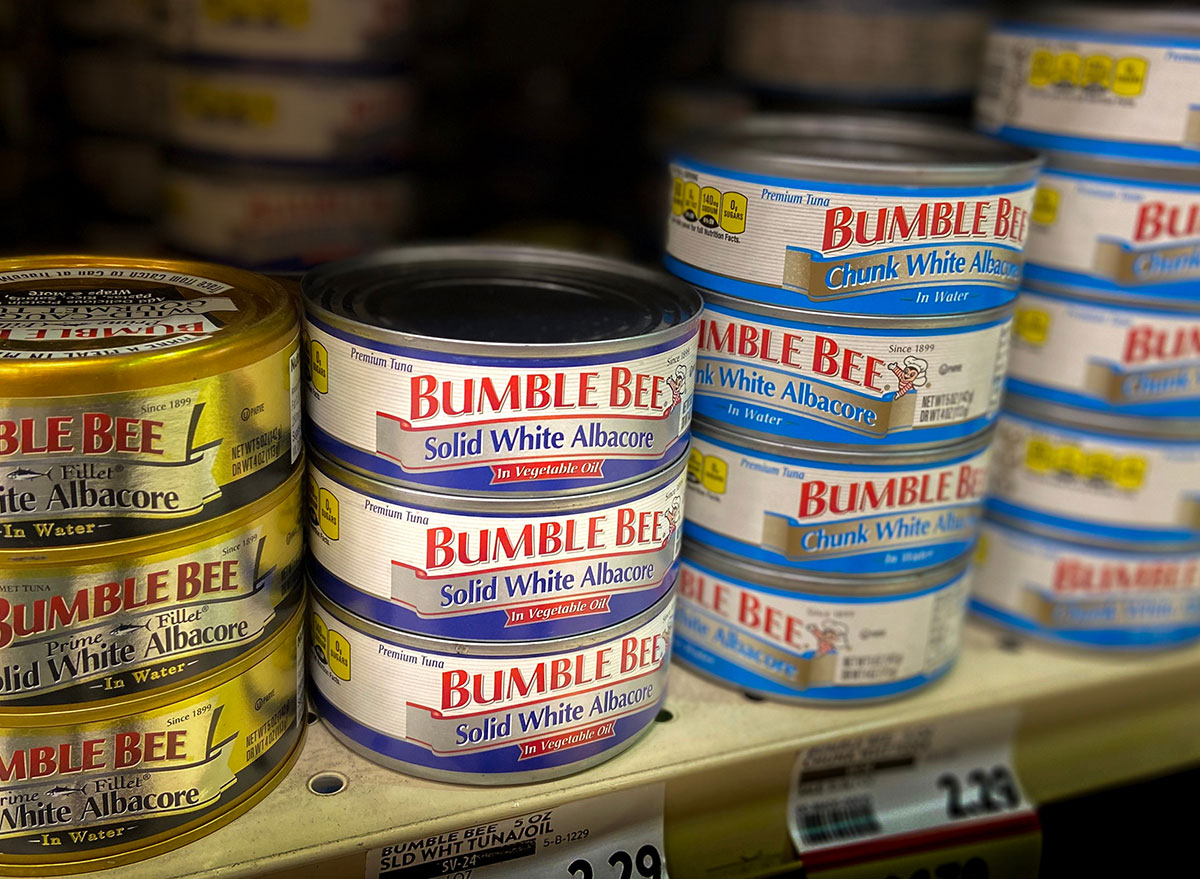 As COVID-19 drove people to stock up on essential food items, Americans rekindled their love with tuna fish, an inexpensive protein with a long shelf life. But if you're someone who prefers tuna in one of Bumble Bee's portable pouches and various flavors, we have some bad news: the company has discontinued many of the pouches and flavors to focus on the higher demand for the canned version. Silver lining: they plan to eventually bring back some of the flavors. (Related: These Popular Groceries Are Flying Off the Shelves Right Now.)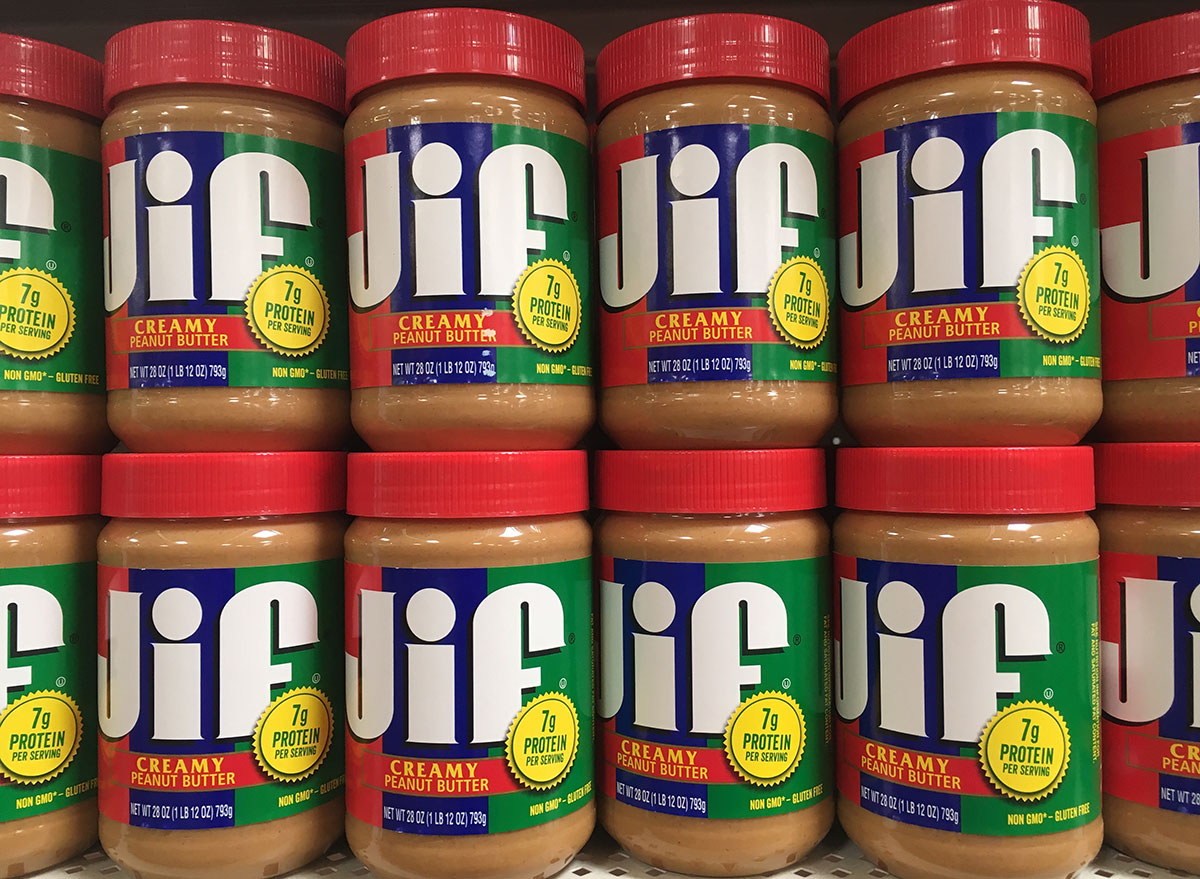 In light of the pandemic, one of America's OG peanut butter brands was forced to reduce production of their "fun" flavored items so they could re-prioritize their more basic varieties. Jif's Reduced Fat, Omega 3, and Simply peanut butters are much harder to find on store shelves, as are a few flavors of their jams.
While Progresso won't be going away totally for good, Bloomberg reports that the brand pivoted during the pandemic and chose to remove 40 types of canned soup from its portfolio—this means almost half of their offerings are no more.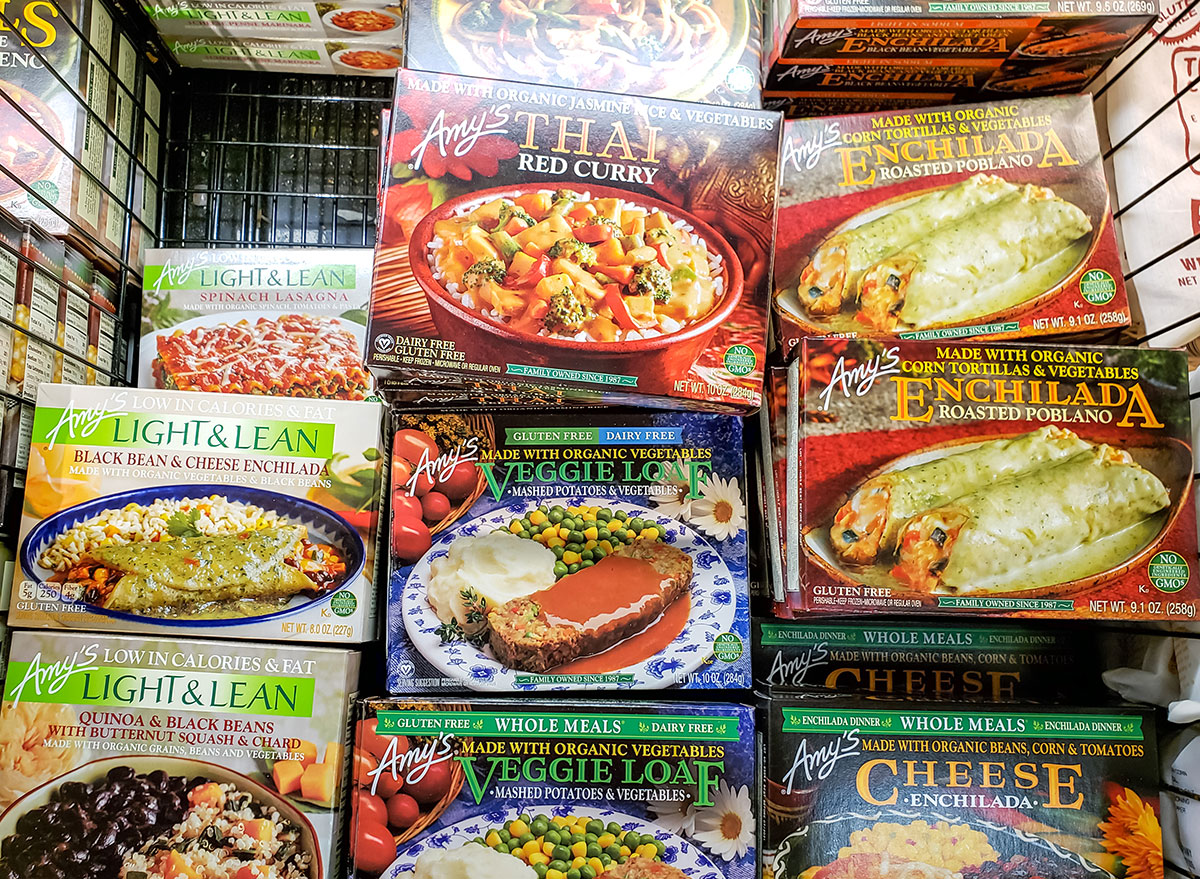 Even though consumers have been stocking up on frozen pizza like crazy during the pandemic, the popular organic brand Amy's Kitchen still felt the struggle. The assembly line setup for making their veggie pizza wasn't designed for social distancing, which caused the brand to stop making that item for eight weeks and reduce their portfolio from 228 products to 71.
Luckily, after the company reworked the facility's assembly line to meet socially distanced protocol, this pizza is available again, albeit more scarcely.
If the freezer section of your grocery store has been out of Lean Cuisine for a while, here's why: its parent company Nestlé chose to permanently stop making some of their frozen meal varieties because they slowed production too much during the pandemic. Some fans took to Twitter, especially upset about having to say "buh-bye" to Lean Pockets, the healthier step-sibling of Hot Pockets.