10 Grocery Shortages We're Already Seeing In 2023
New year, same grocery problems.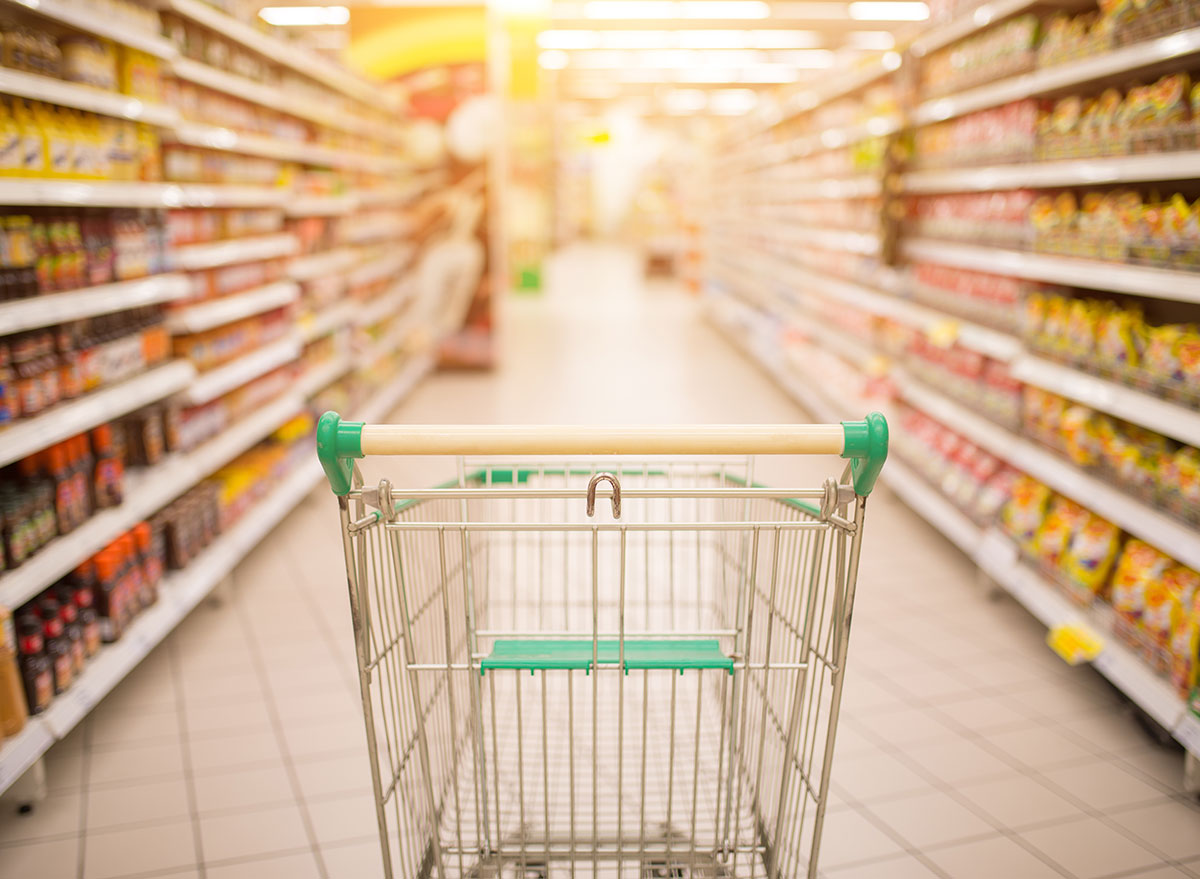 Going to the grocery store nowadays is much like preparing for battle. As you cross the threshold armed with a shopping list, you are immediately met with ransacked displays, missing favorites, and prices like you've never seen before. Defeated, you may return home with only half the products you needed, having paid twice the cost.
This depressing grocery store narrative haunted us all throughout 2022—although we cycled through various shortages in a game of What Grocery Store Item Will Be Missing This Week? And the story for 2023 is shaping up to be more of the same. Most of the issues, which plagued the industry last year—catastrophic weather, the war in Ukraine, inflation—are still lingering, while a few new shortages are scheduled to make their debut this year.
Read on to discover which items could soon be in danger, and buckle up for another turbulent and unpredictable year at the grocery store.
Eggs
It's only January, yet the word of the year has already been decided: "eggflation." We're referring, of course, to the ongoing crisis in the nation's egg supply.
It all started with a deadly outbreak of highly pathogenic avian influenza (HPAI), or bird flu, which has so far claimed the lives of more than 58 million chickens nationwide, with egg layers suffering the most. Higher prices for energy and chicken feed are reportedly making matters worse. Critics also claim that some egg companies are taking advantage of the situation to boost profits.
As a result, customers are faced with skyrocketing egg prices and often empty shelves while grocery stores put limits on purchases. The average price of a dozen eggs more than doubled over the course of last year and shows no sign of coming down in 2023. 
Tinned Fish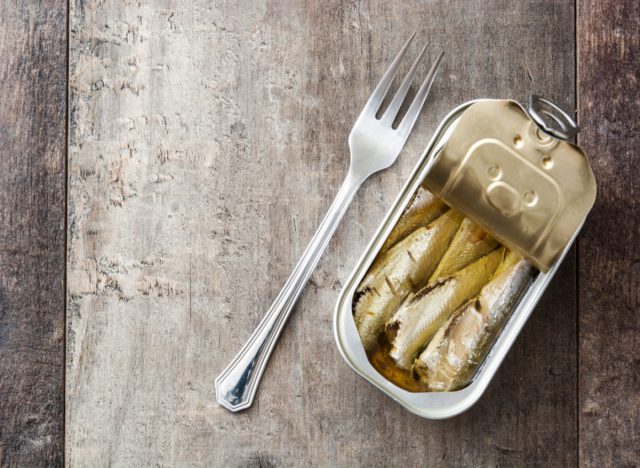 San Francisco-based chef Ali Hooke kickstarted a new craze in 2022 with her series of "tinned fish date night" videos on TikTok. 
Every Friday night, Hooke showcased a new spread of assorted tinned fish—anchovies, sardines, smoked mussels, and the like—which she and her husband enjoyed with crackers and wine. Her videos became a sensation: one logged over 4.5 million views. Other social media influencers have since joined the online tinned fish party.
Once a niche product in America, tinned fish has now become so popular that even Hooke herself is suddenly having trouble finding the items in stores, according to Time. Big companies like Bumble Bee, more commonly associated with canned tuna, are expanding their product lineup to try and meet the surging demand. 
Beef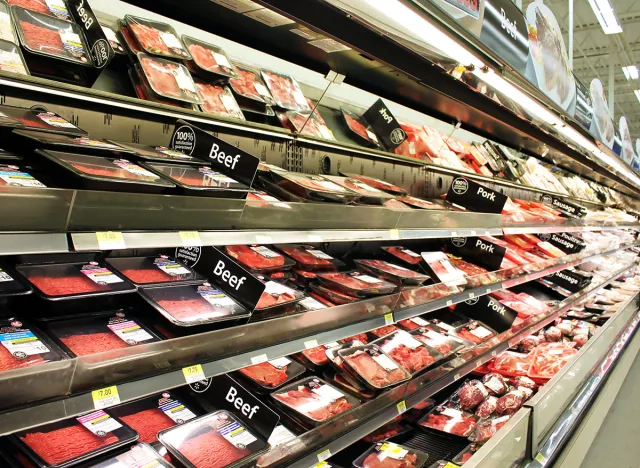 Wendy's iconic 1984 catchphrase "Where's the beef?" could make a huge comeback this year as the meat scarcity looms.
In 2022, ranchers and farmers faced all kinds difficulties due to record-breaking weather events. Texas—the country's largest beef producer—was plagued by an extreme drought for the majority of the summer months. Many ranchers were forced to sell off a sizable amount of their cattle earlier than expected, which caused slaughter levels to escalate in the second half of year.
But as those supplies are depleted, a time of higher prices and dwindling beef availability is likely to ensue before ranchers can repopulate their herds and correct the damage that was done.
Champagne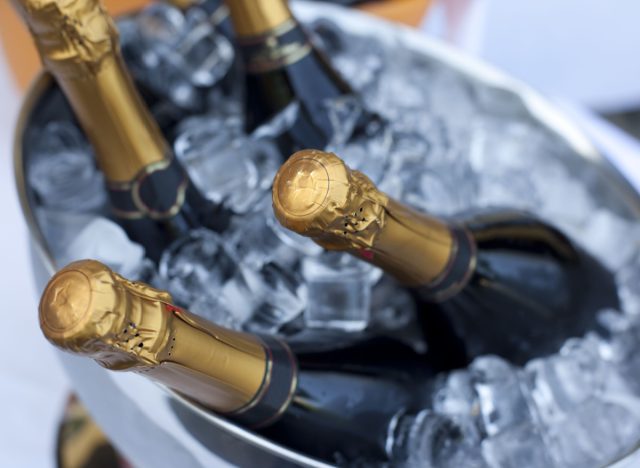 Rumors of a possible champagne shortage have been bubbling up all over the news, and it's not a new concern. The demand for the beverage began to skyrocket in 2021—an unforeseen turn of events after a strong drop in sales during the peak of the pandemic in 2020.
Producers have struggled to keep up, and the problem has been further exacerbated by a cap on production set by the Comité Interprofessionnel du Vin de Champagne (CIVC), which was set at 25% below where it was before the pandemic.
Drought and rough weather over the past year throughout areas of California as well as the Champagne region of France have additionally left producers with just a oui bit of champagne left in stock. And, with many types of champagne taking around 15 months all the way up to four years to prepare, it could be quite a while until production is back on track.
Lettuce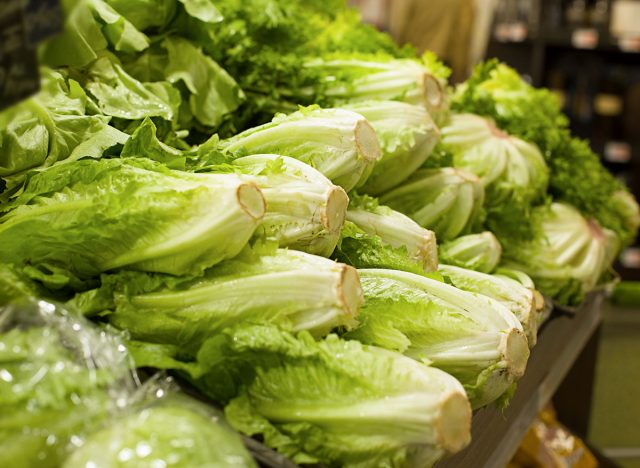 If eating more salads was one of your New Year's resolutions, you may be in trouble (either that, or you now have the perfect excuse to cheat on your diet). The ongoing lettuce shortage first hit restaurants, but has now trickled down to grocery store shelves, driving up costs and stifling stock.
In November, the price of lettuce had jumped nearly 20% compared to the year prior, according to the Consumer Price Index. And consumers have struggled to find various types of the leafy green at the store.
These lettuce woes were sparked by an unforgiving disease called impatiens necrotic spot virus (INSV), which is carried by insects and often results in the death of the affected plant. The disease spread quickly across California's Salinas Valley—a major producer with nearly 50% of the country's lettuce production—and destroyed over 80% of the area's crops for 2022.
Although the reality sounds grim, you may not need to seek out more affordable green alternatives for much longer. According to Business Insider, the problem is expected to lessen in severity early in 2023 as other, healthier lettuce crops from regions like Arizona and southern California become available.
Canned Drinks and Foods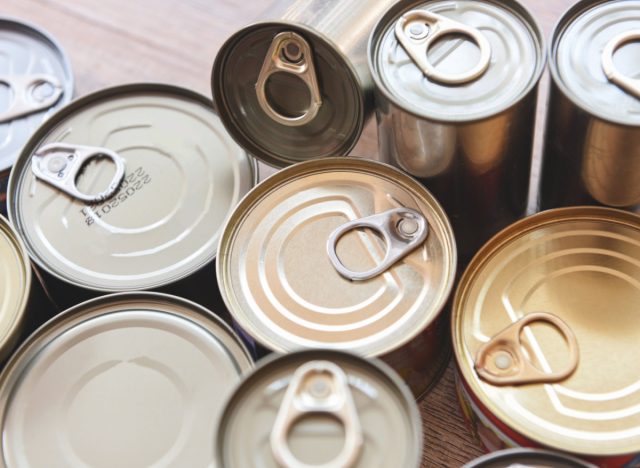 6254a4d1642c605c54bf1cab17d50f1e
At the beginning of the pandemic, a combination of people panic-buying canned foods and drinking more canned beverages at home resulted in an unexpected spike in demand for aluminum—and we're still feeling the effects into 2023. Certain kinds of canned products from pet food to beer have been reportedly harder to find and are still getting more expensive.
As for beer, make it a double. Carbon dioxide (CO2)—the ingredient credited with giving your brew its bubbles—has faced its own shortages in the past year due to various supply chain issues. Small craft breweries have dealt with the brunt of the problem and you may have already noticed the inflated tab during your last visit to the bar or grocery store.
Sunflower Oil and Palm Oil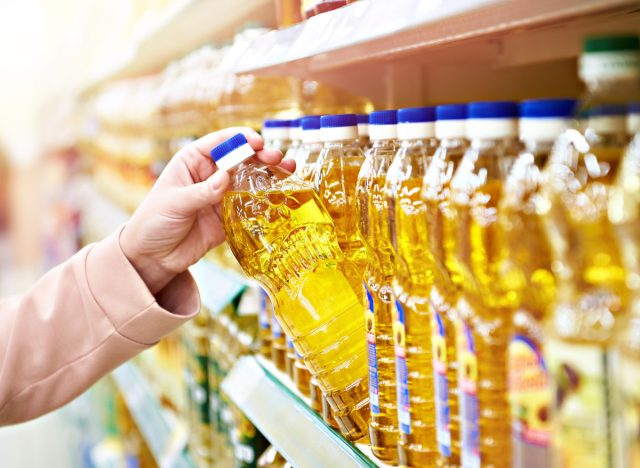 Cooking oil, like sunflower and palm, is something most of us use every single day, making this shortage especially concerning. Similar to the story of fertilizer, bread, and other grain-based products in 2022, the war in Ukraine plays a large role in the dwindling supply of this kitchen necessity.
Ukraine is a major producer of sunflower seed and oil, having produced nearly 50% of the world's globally traded supply in 2020, according to the Brookings Institution. As long as the conflict continues, sunflower oil is unlikely to move from the list of endangered products.
Indonesia, the world's largest producer of palm oil, enacted a policy starting Jan. 1, which set a stricter limit on its palm oil exports in order to maintain domestic supplies. This change is bound to lighten the cooking oil shelf even further in 2023.
Bread and Other Wheat Products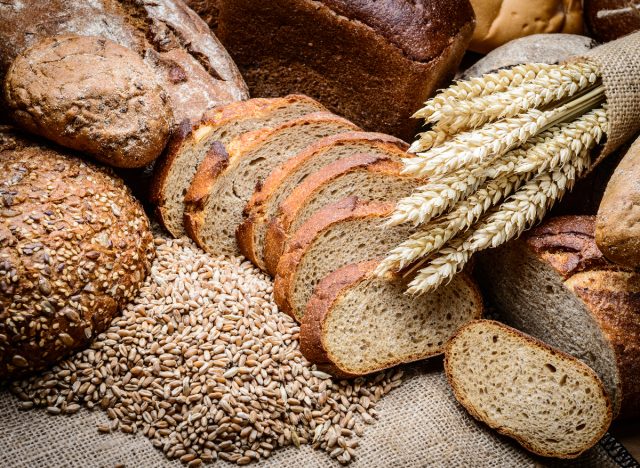 Of course, with the war persisting, shortages of bread and many other wheat products including flour, cereals, and baked goods, aren't going anywhere either. Together, Ukraine and Russia typically produce around 30% of the world's wheat exports. The Russian invasion has now severely hindered production and depleted supplies which were already tight.
As a result, the price of bread has shot up 15.7% in the past year, according to the Consumer Price Index. Cereal and bakery products have followed suit with a 16.4% leap, and flour along with other prepared flour mixes have seen an astounding 24.9% price jump.
Corn
Midwestern corn crops endured a brutal 2022 season full of sweltering temperatures, intense storms, and harmful pests. Around August, experts found many crops to be either destroyed or unable to be harvested within the region. States including Illinois, Indiana, Ohio, Nebraska, and South Dakota were showing dismal yields which trailed numbers from the year prior. While the United States is the world's largest producer of corn, limited exports from other countries such as Brazil and Ukraine during this growing season haven't helped the issue.
But things may be looking. According to Reuters, the U.S. Department of Agriculture has released preliminary forecasts which show increased plantings of both corn and wheat for the 2023 to 2024 season. If all goes as planned, corn production should bounce back. You may still need to stalk the grocery store to find the vegetable early in 2023, though.
Oranges and Orange Juice
When Hurricane Ian barreled through Florida back in September, many orange trees fell victim to the storm. As a result, the Sunshine State's orange production is expected to drop 51% in the 2022-2023 growing season down to just 20 million boxes of oranges, according to the U.S. Department of Agriculture. This would be Florida's lowest output since 1936-1937.
And, inclement weather isn't the only—or most devastating—force, which has squeezed the life out of Florida's orange business. A disease called citrus greening has also run rampant through Florida's crops over the last several years.
"The loss from hurricanes is mostly recoverable, but the greater issue is disease," Judy Ganes, an expert in the citrus industry and President of J Ganes Consulting LLC, told Bloomberg. These problems have compounded, driving up prices and threatening the supply of the sweet fruit and its byproducts, including everyone's favorite breakfast drink: orange juice. Looks like you may need to start looking for other sources of vitamin C in 2023!
An earlier version of this article was published on Jan. 7, 2023. It has been updated to include new information.