17 Tasty Microwave Recipes Anyone Can Do
From pizza and donuts in mugs, to the best nacho hack.
If all you had in your kitchen was a microwave, you'd still be able to make creative homemade food—and these microwave recipes prove it. One of our favorite things about putting a microwave to good cooking use is that most recipes are perfectly portioned mug creations. That means you'll be using fewer dishes and eating sooner. However, don't skip the sweet treats on this list—they'll come in handy if you're more of a dessert-eater than a baker.
Easy Broccoli Cheese Eggs in a Mug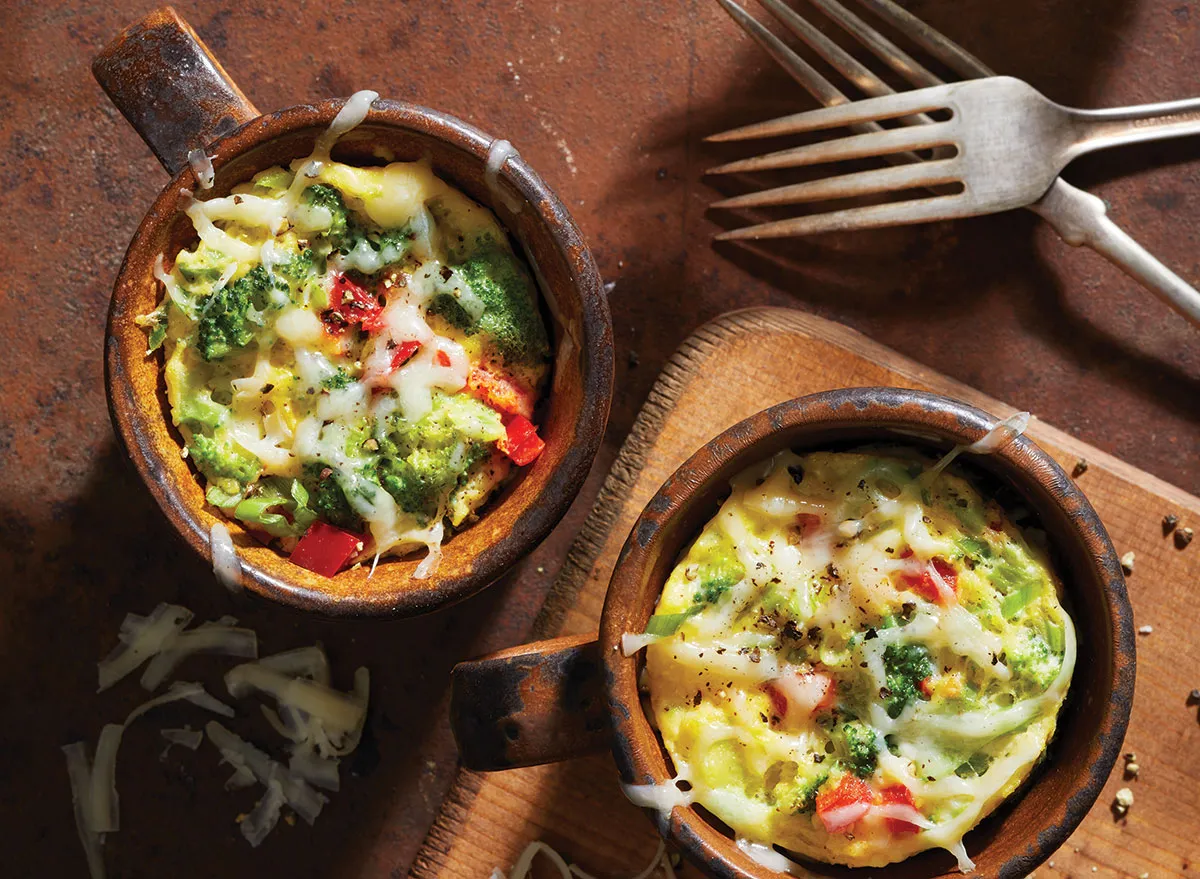 Make this individually-portioned healthy breakfast in minutes. Best part? Building your dish in a microwaveable mug you'll be eating from also means zero dishes to clean up later!
Get our recipe for Easy Broccoli Cheese Eggs in a Mug.
Grain-Free Oatmeal
You can make any hot oatmeal of porridge in the microwave, but we especially like this healthy grain-free version. Add it to your clean-eating diet or prepare it when you want a really light, energizing meal.
Get our recipe for Grain-Free Oatmeal.
Mug Pizza
You'll layer all your pizza ingredients in this mug, starting with flour, baking powder, and baking soda, which'll make you a mug pizza with a nice little layer of dough on the bottom. We bet you've never made an easier recipe!
Get the recipe from Bigger Bolder Baking. 
Egg Caprese Breakfast Cups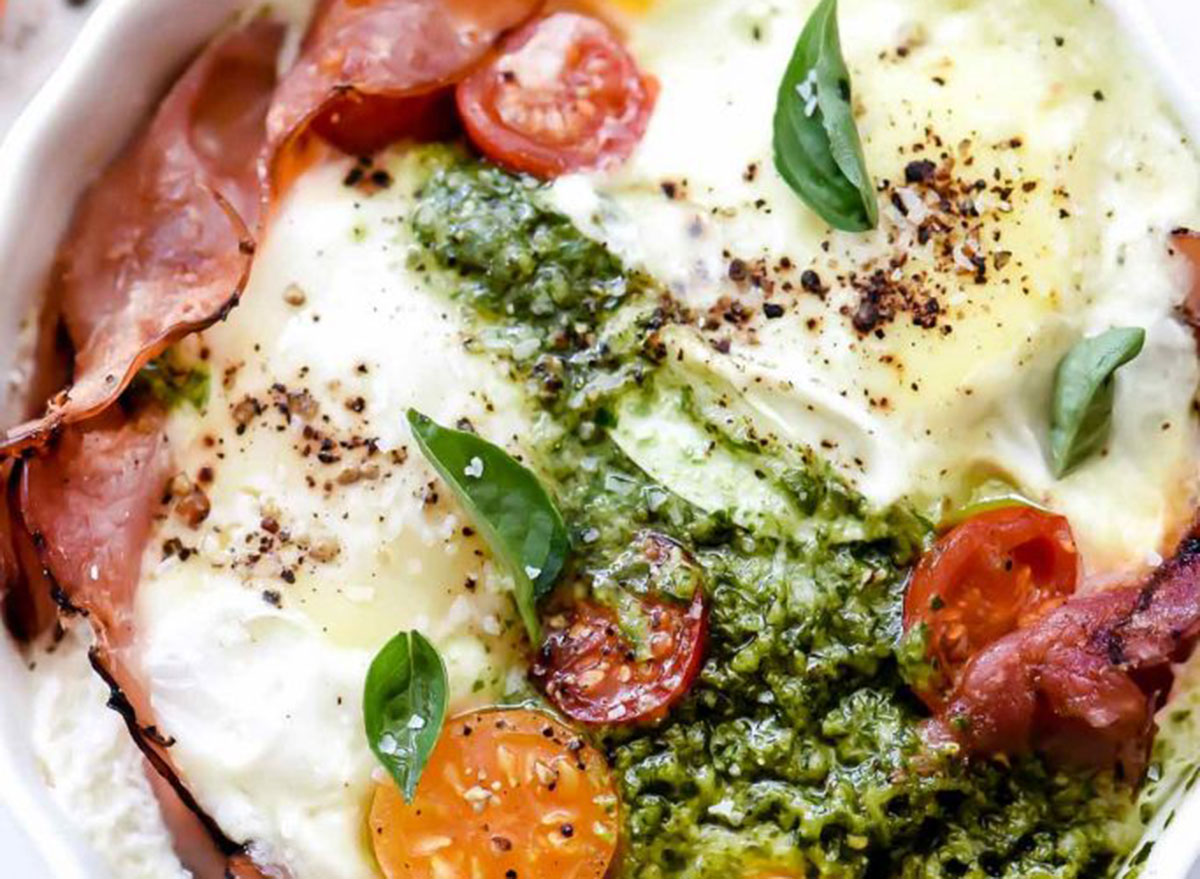 Mmmm another variation of eggs in a mug, and we're all for it. Slices of ham will line this juicy breakfast, and fresh veggies and pesto will give it more flavor than than should be legal in one serving.
Get the recipe from Foodie Crush. 
Microwave Hummus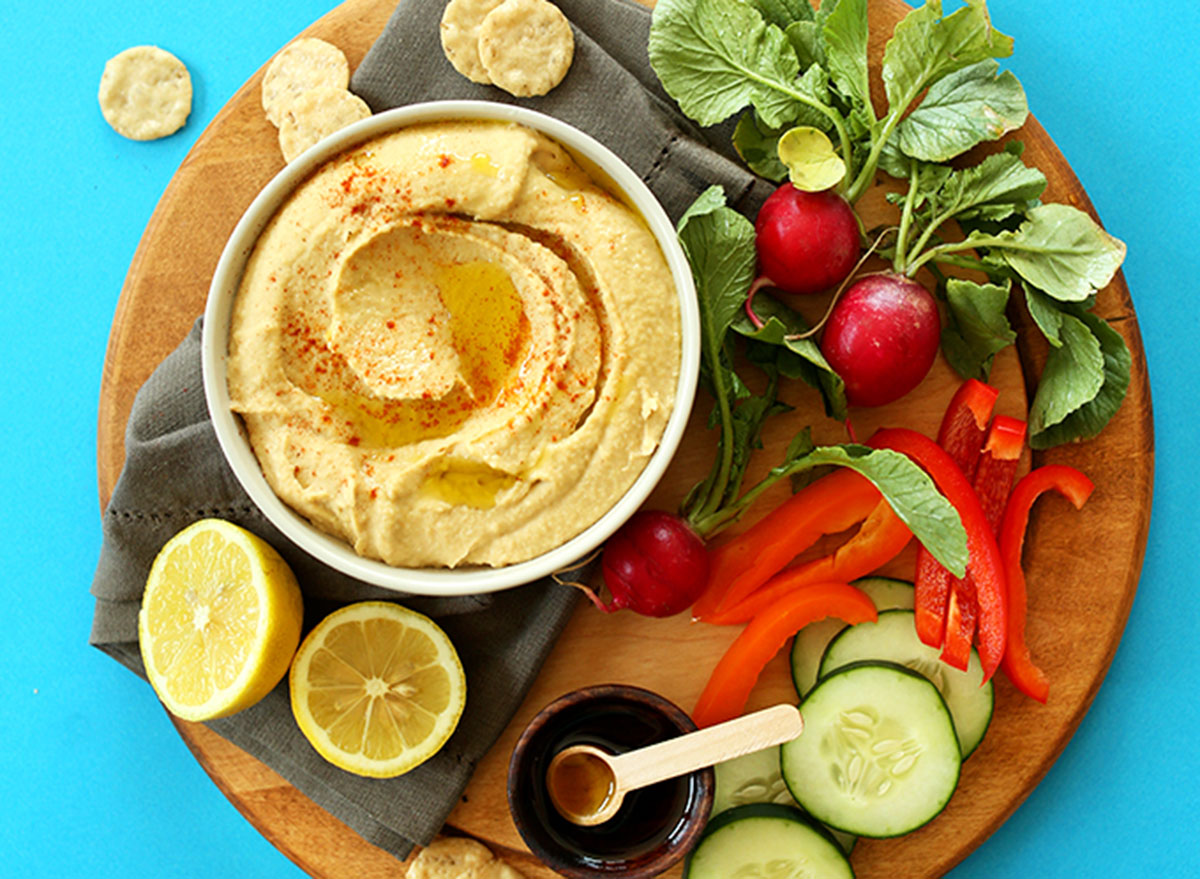 Why can't everything in life be as simple as making this hummus? You'll get your chickpeas and their juices nice and hot in the microwave, before you blend it with other hummus staples like garlic, lemon juice, and tahini. No stove, no cooking.
Get the recipe from Minimalist Baker. 
Macaroni and Cheese in a Mug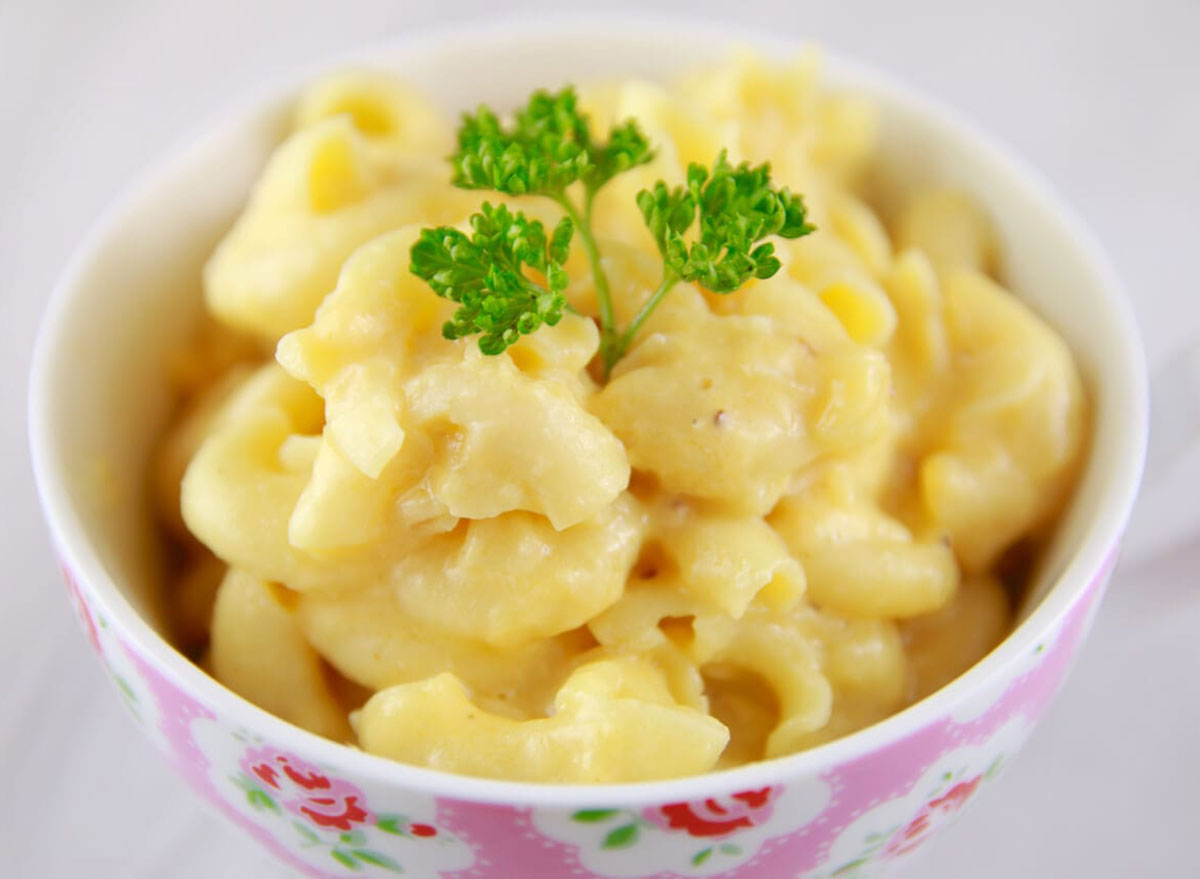 Is it just us or does mac and cheese keep getting easier and easier to make? You'll make cute little mug portions of this beloved classic by using your oven like a pro to cook your pasta, and make the cheesy, gooey sauce.6254a4d1642c605c54bf1cab17d50f1e
Get the recipe from Bigger Bolder Baking. 
Peanut Brittle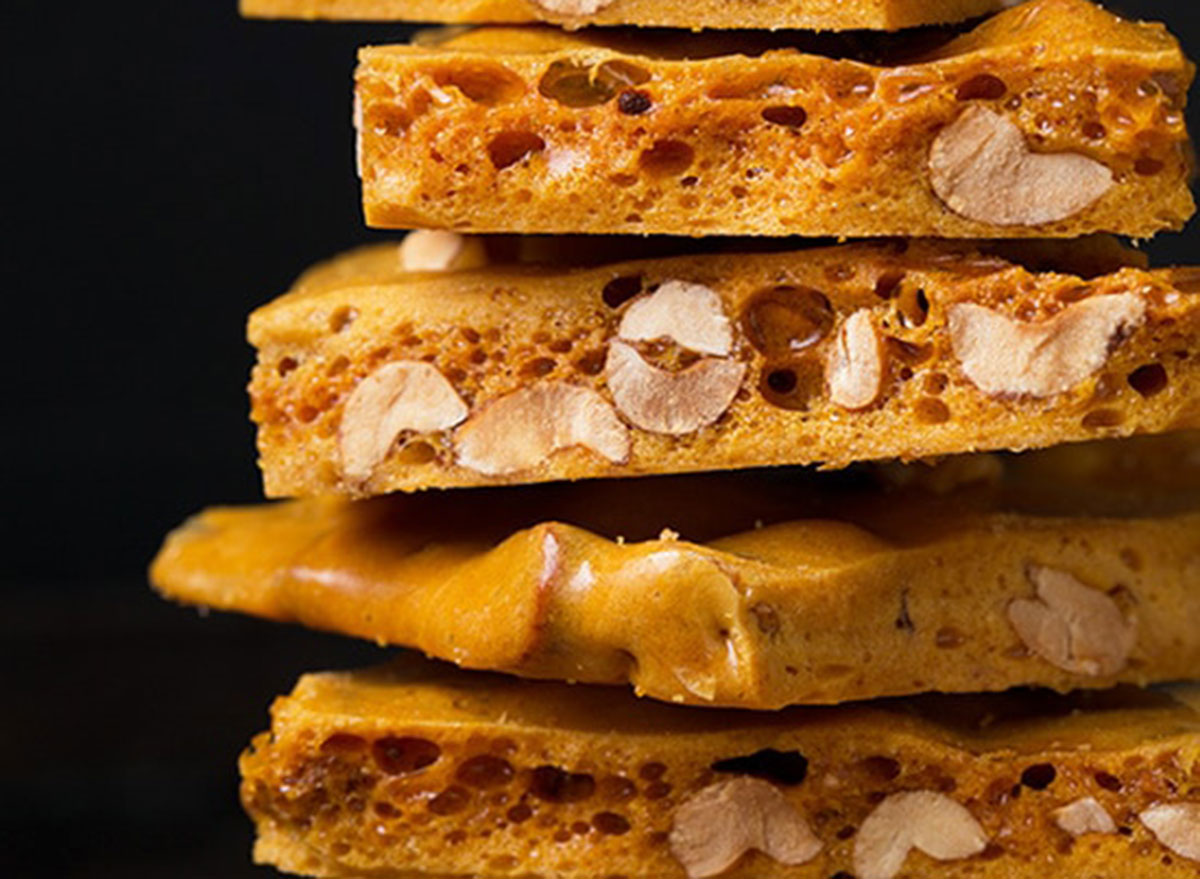 This easy peanut brittle is made in your microwave from start to finish. You'll prep the batter using short high-temp "cooking" rounds, then pour it out onto a lined cookie sheet for cooling.
Get the recipe from Cooking Classy. 
Jelly Donut in a Mug—"Mugnut"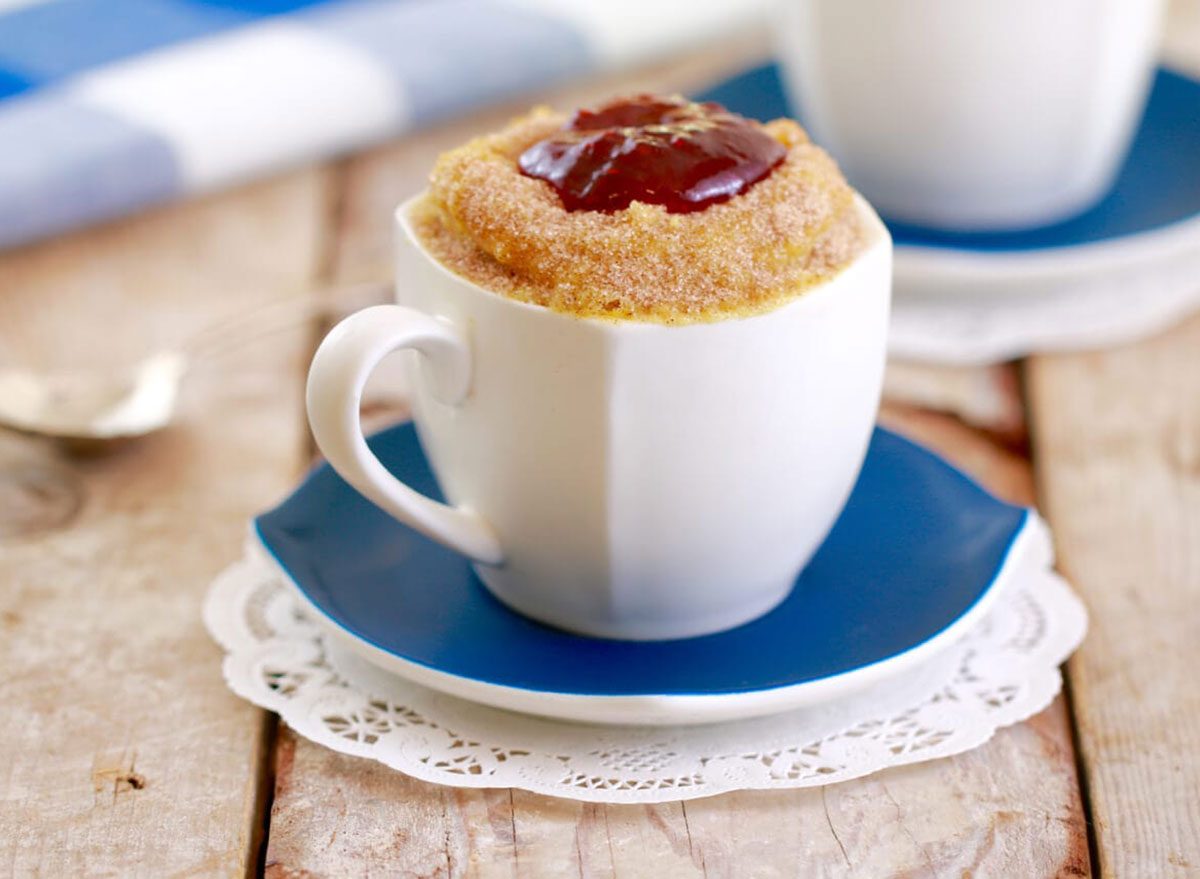 Oh, I'm sorry, I'm too busy making this recipe in all the mugs I can find in my kitchen to write this blurb. This may just be the one homemade donut recipe you really can't mess up.
Get the recipe from Bigger Bolder Baking. 
Five-Minute Parmesan Zucchini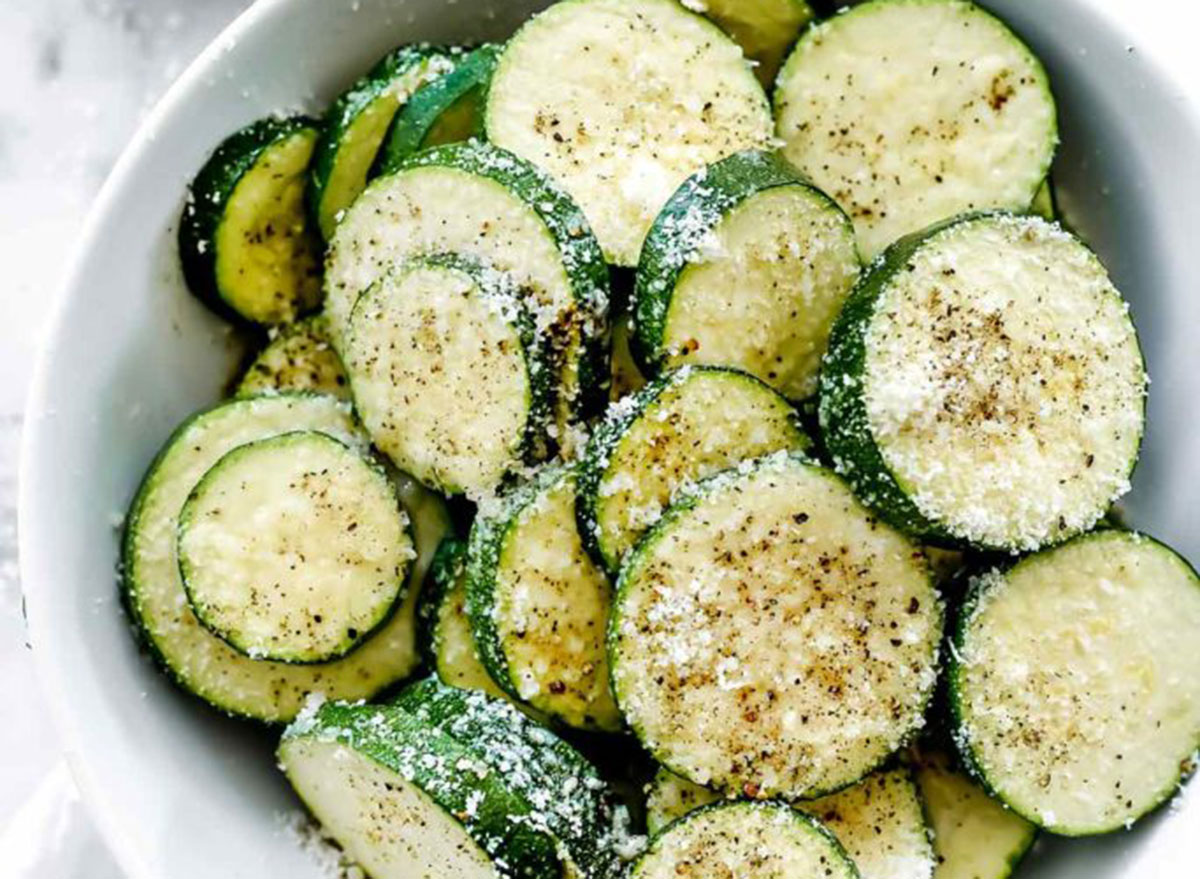 But the microwave, although a shortcut, isn't just for indulgent, comforting recipes like donuts and cakes in a mug. You can also make quick veggie sides that don't require long cooking times. Zucchini is a prime example, because it's a beautiful, seasonal ingredient that works well half-raw, too.
Get the recipe from Foodie Crush. 
Potato Soup in a Mug
Soup recipes usually conjure up images of big heavy pots sitting on the stove for hours, but this recipe is another gem that can be "cooked" in the microwave from start to finish. And who doesn't need a cup of soul-warming soup from time to time?
Get the recipe from Bigger Bolder Baking. 
Apple Chips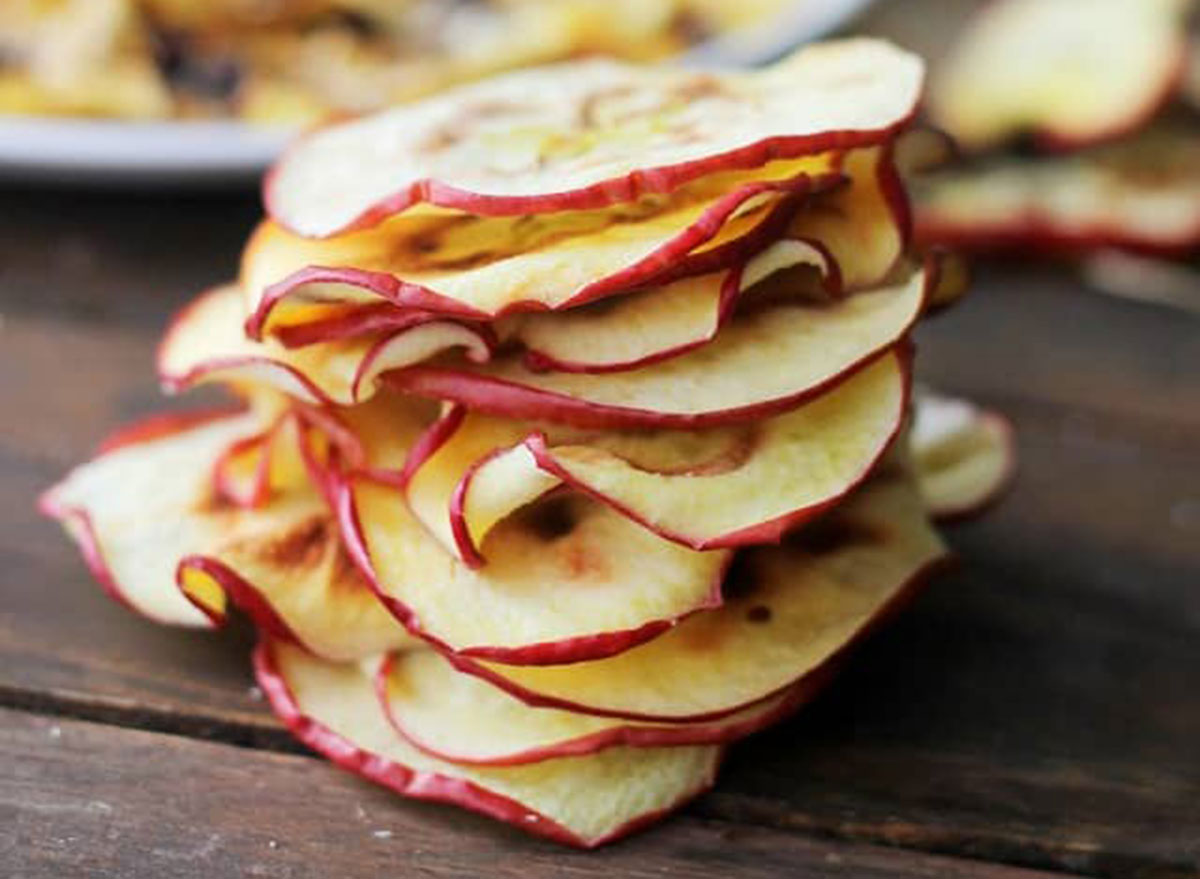 These microwave chips require no secondary ingredients, and are "dehydrated" in the microwave. The trick is to cut up your apple intro really thin pieces, so it helps if you have a kitchen mandoline.
Get the recipe from Diethood. 
Creamy Mint Chocolate Marshmallow Candy Bark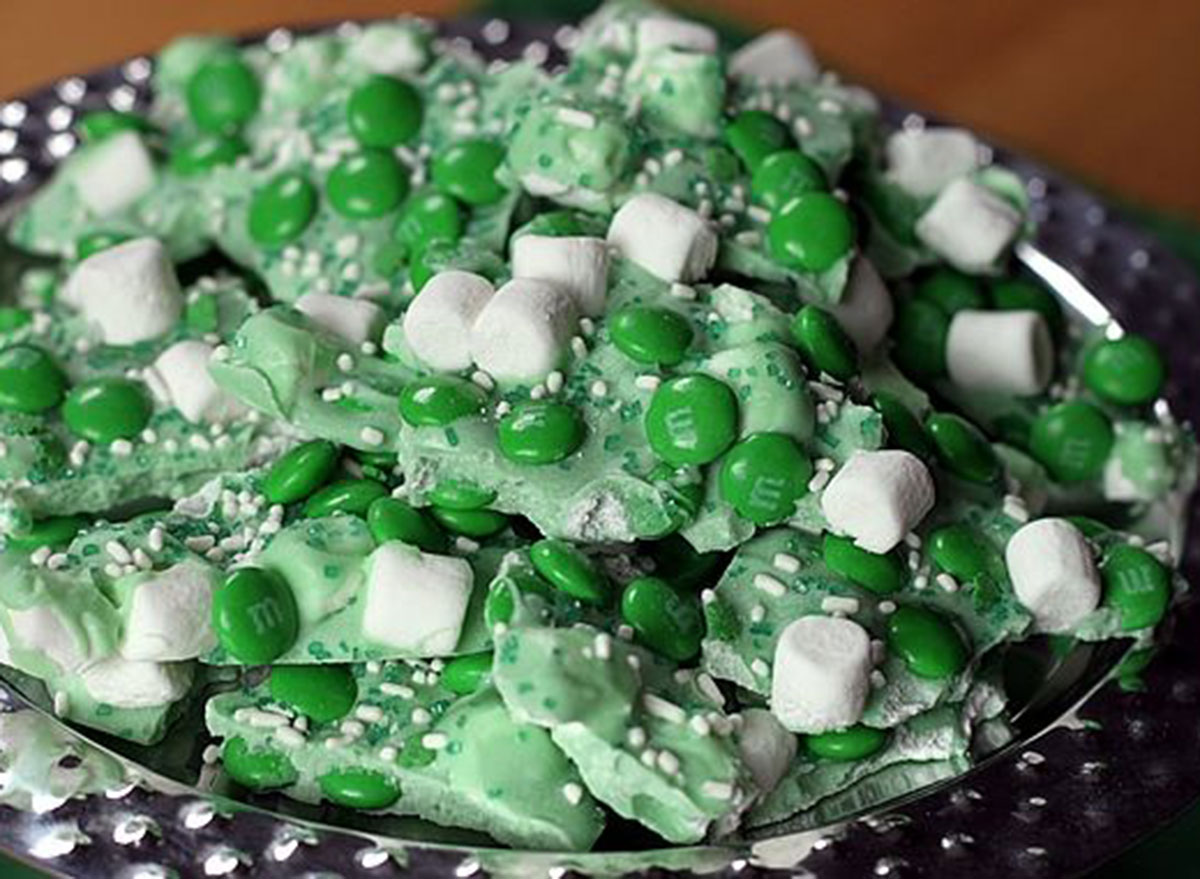 This crazy-indulgent candy bark is the perfect Saturday afternoon project. You'll be melting, coloring, and spicing up white chocolate as the base, and adding other fun bits like mini marshmallows and M&Ms for that crazy bark texture.
Get the recipe from The Yummy Life. 
Parmesan Edible Cheese Bowls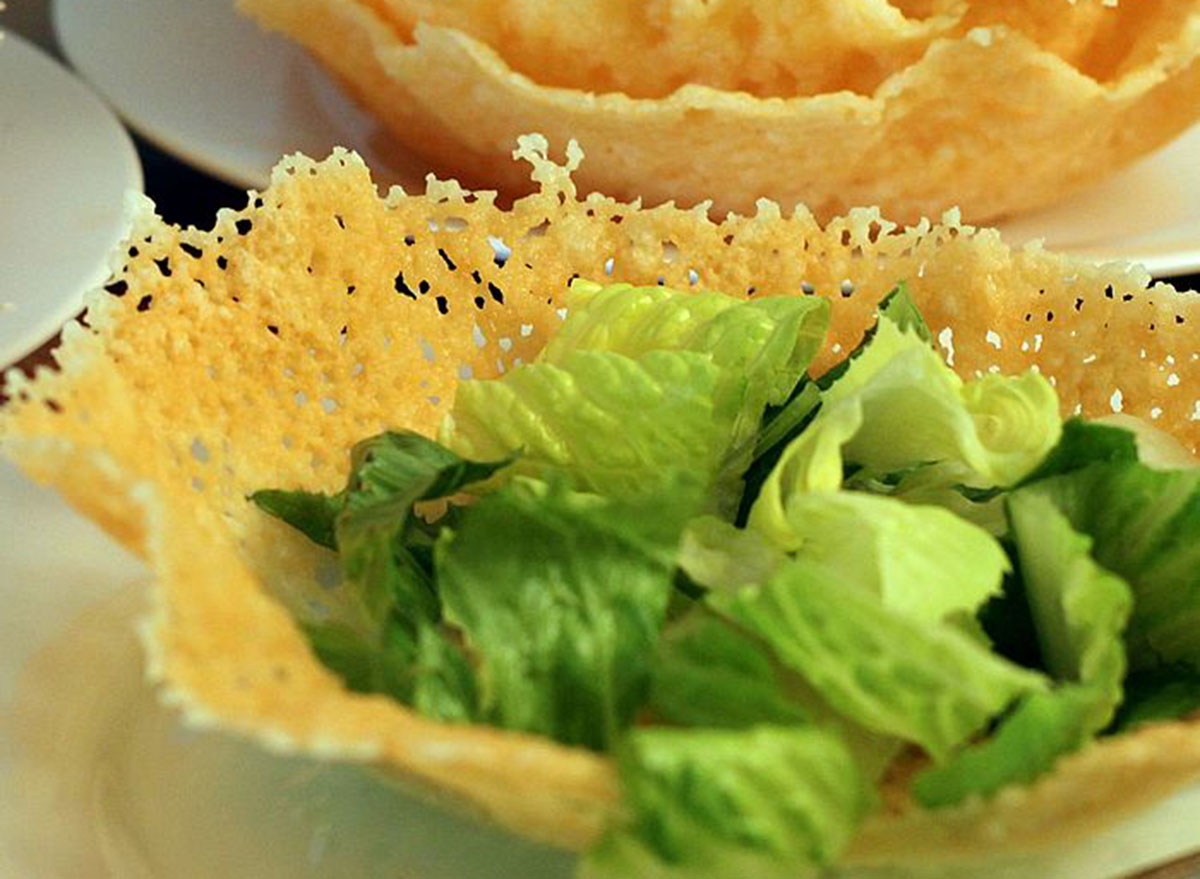 This outrageously genius hack feels like it may have come from the kitchen of a high-end restaurant. But it actually came right out of the microwave! Many think that the healthiest cracker you can eat is one made entirely of cheese, and these edible bowls are nothing but large Parmesan crackers. Use them for plating or simply for snacking.
Get the recipe from The Yummy Life. 
Spaghetti Squash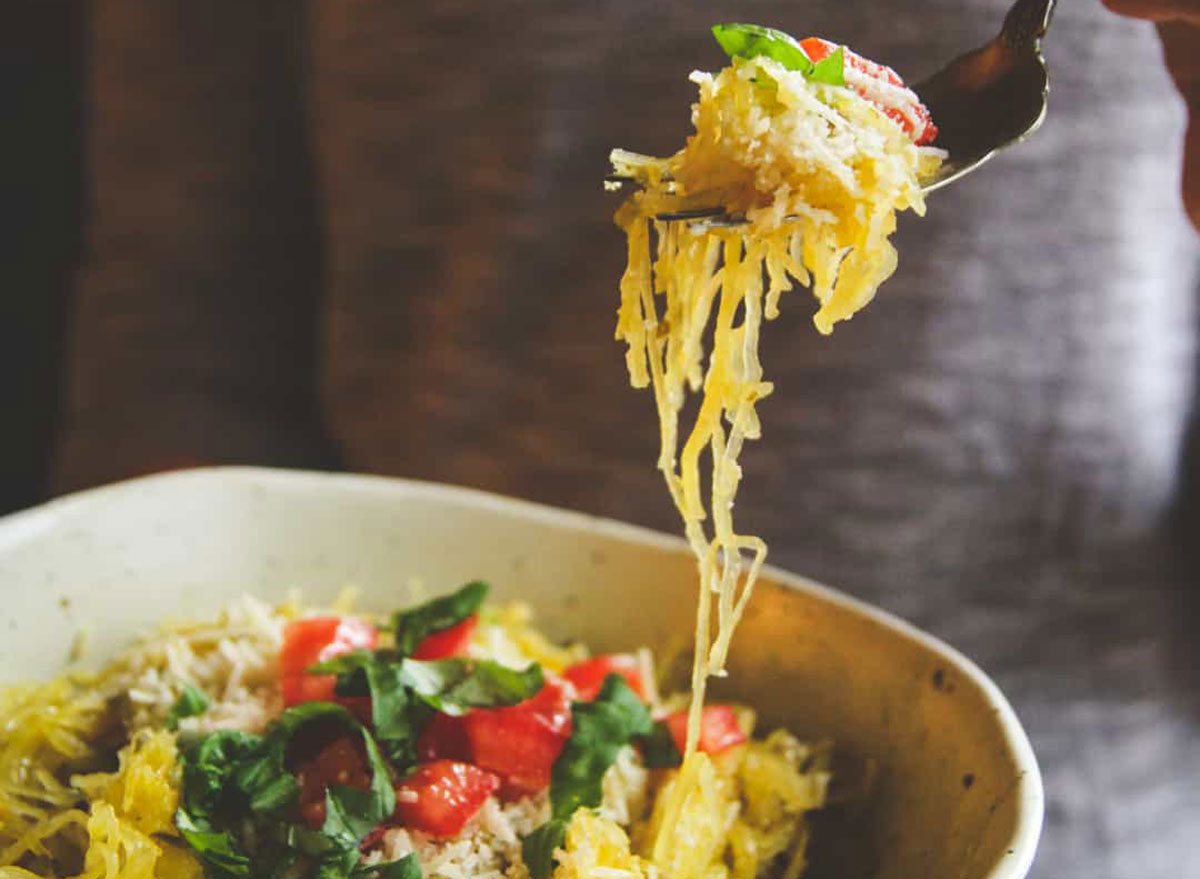 Use your microwave to cook a spaghetti squash, then scoop out the noodle-looking flesh and top it with pesto, tomatoes, and cheese, just like you would real pasta. It's a healthy vegetable made for the microwave.
Get the recipe from Sweet Phi. 
Cheese Fondue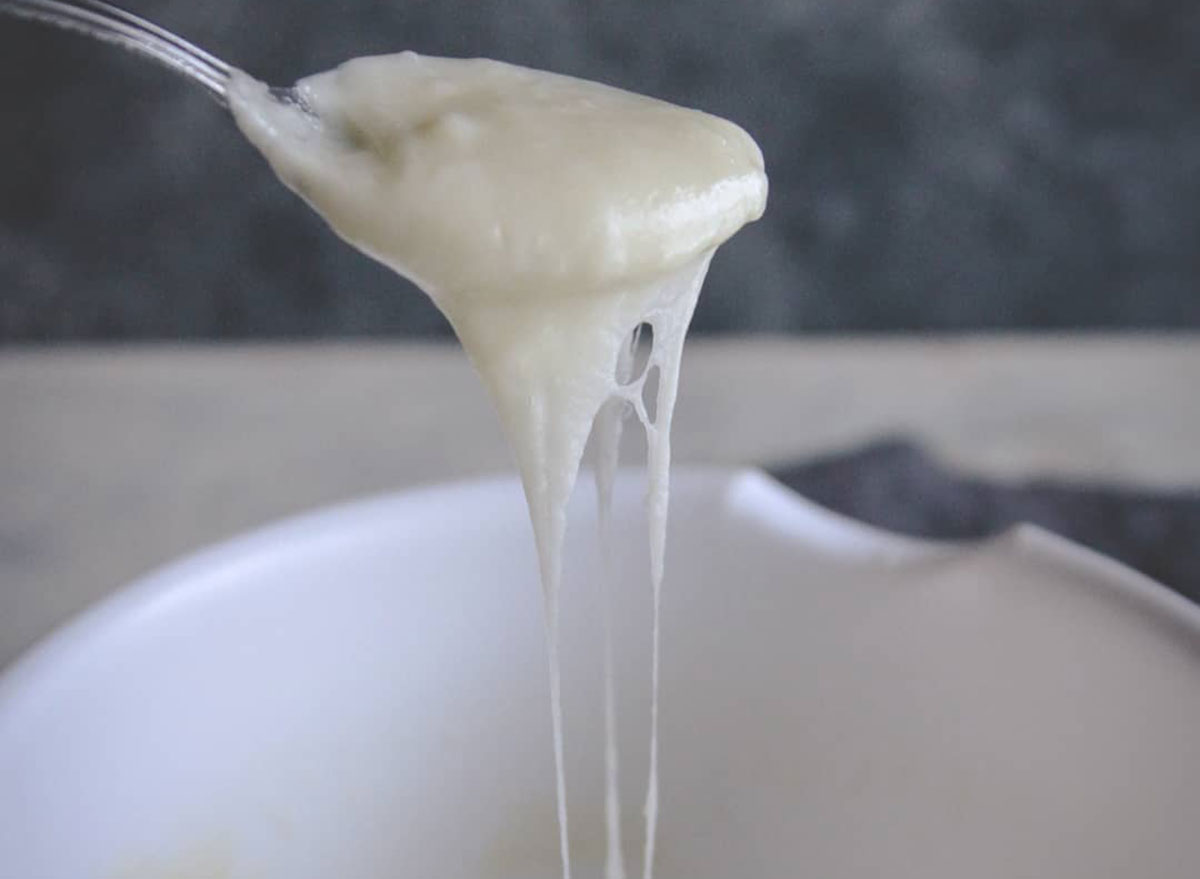 Fondue is just melted cheese, right? So it's another great candidate for a quick stint in the microwave. Dress it up with powdered spices and serve with crackers, croutons, pieces of dry bread, or even crudités.
Get the recipe from Sweet Phi. 
Perfect Microwave Nachos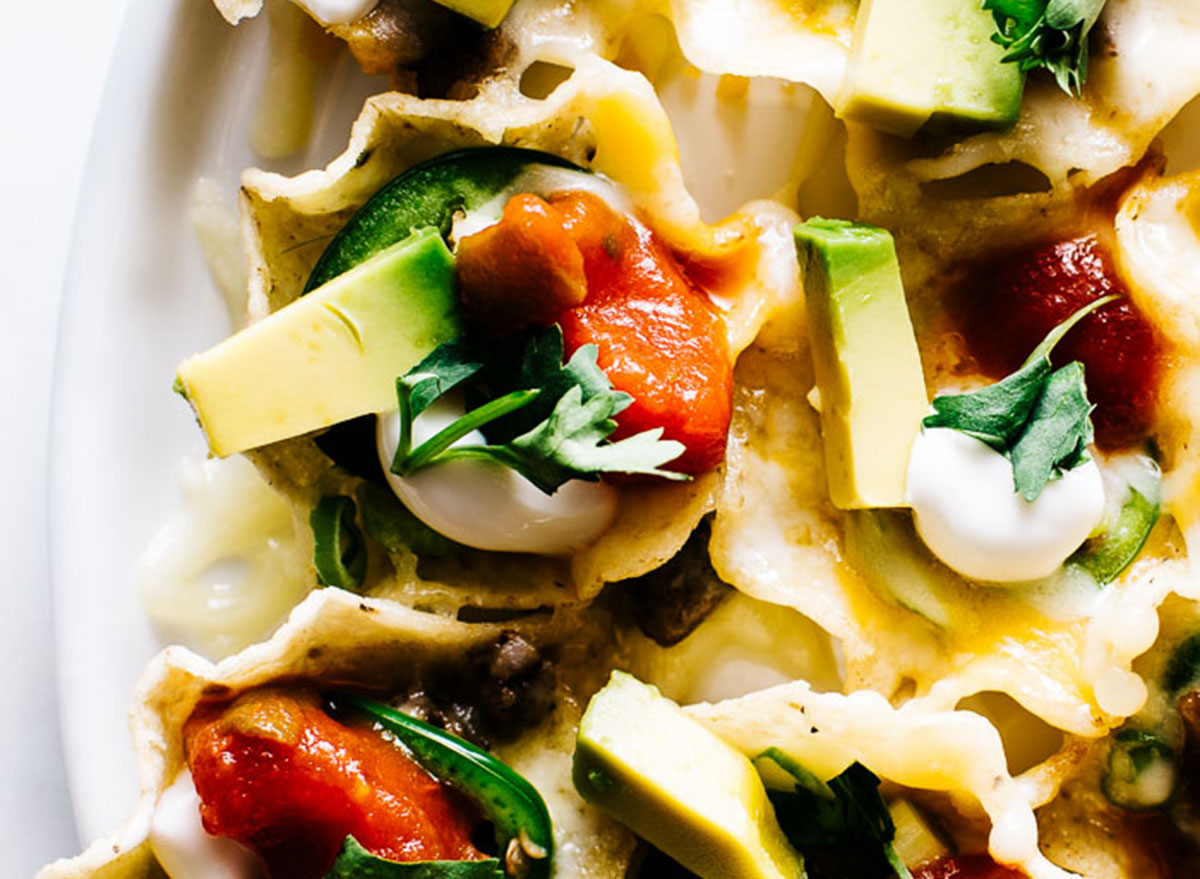 Microwave nachos are a classic among food hack aficionados. Layer tortilla chips with your ideal combo of taco-seasoned beef, cheese, and jalapeño slices, microwave for 1 to 2 minutes, then top with all the cool, fresh things like sour cream, avocado, and salsa.
Get the recipe from I Am A Food Blog. 
Spinach Ricotta Lasagna in a Mug
This vegetarian mini mug lasagna truly has it all—lasagna sheets, melty cheese, tomato sauce, and even spinach. And to be honest, it's kind of fun to build, too.
Get the recipe from Healthy Nibbles. 
Mura Dominko
Mura is ETNT's Executive Editor, leading the coverage of America's favorite restaurant chains, grocery stores, and viral food moments.
Read more about Mura