The Best and Worst Menu Items at Raising Cane's
From combos to simple sides, find out what to eat at this rapidly expanding chicken fast food chain.
Raising Cane's has definitely earned quite the reputation for finger-licking chicken fingers throughout the U.S., making it a great competitor for restaurants like KFC and Popeye's. But unlike the dozens of options at most fast food chains, Raising Cane's keeps it fairly simple by focusing on a simple menu filled with combo items (featuring their delicious chicken fingers), sides, and some beverages.
While chicken fingers and crinkle-cut fries may not seem like the most nutritious food items, we spoke to some dietitians about some of the food choices you could potentially order on your next cheat day. Below are the best and worst foods on the Raising Cane's menu.
The Best Individual Item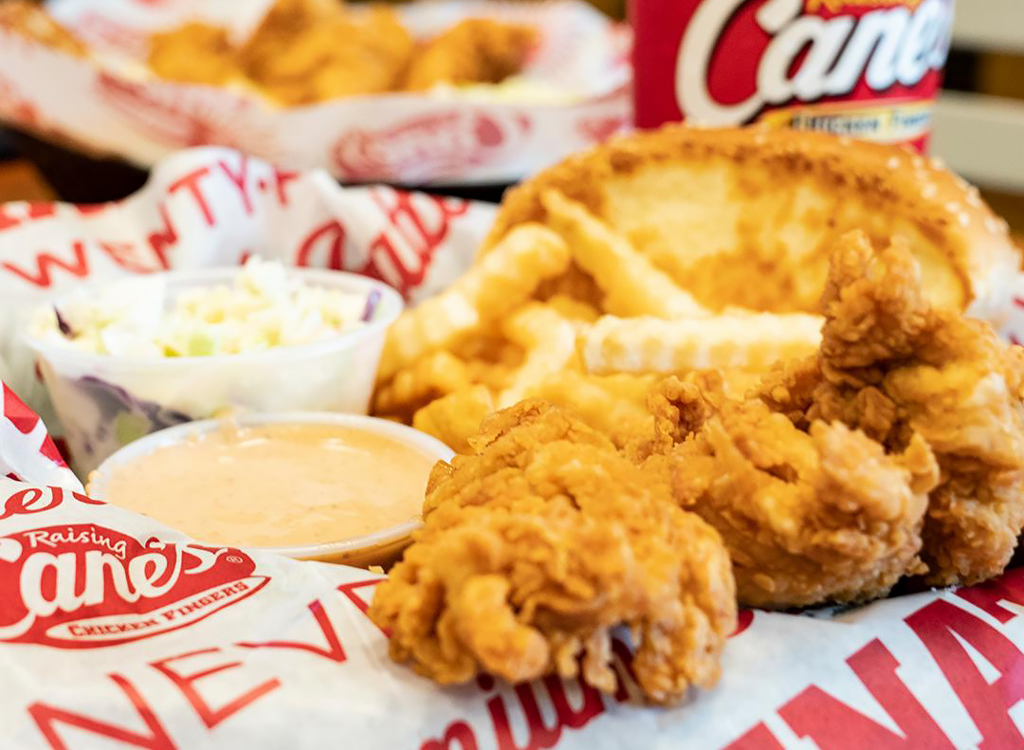 6254a4d1642c605c54bf1cab17d50f1e
Per chicken finger
: 140 calories, 7 g fat (1 g saturated fat), 180 mg sodium, 6 g carbs (1 g fiber, 0 g sugar), 13 g protein
While it might not seem like a lot, one chicken finger has 13 grams of filling protein. Of all the options on the menu, Samantha Lynch, MS, RDN, LDN, says this is the best individual item on the menu because it's the lowest-calorie option available. It also has the lowest amount of sodium and is one of a few menu items that have no sugar. So share the love and split this order with a group of friends.
The Best Combo Meal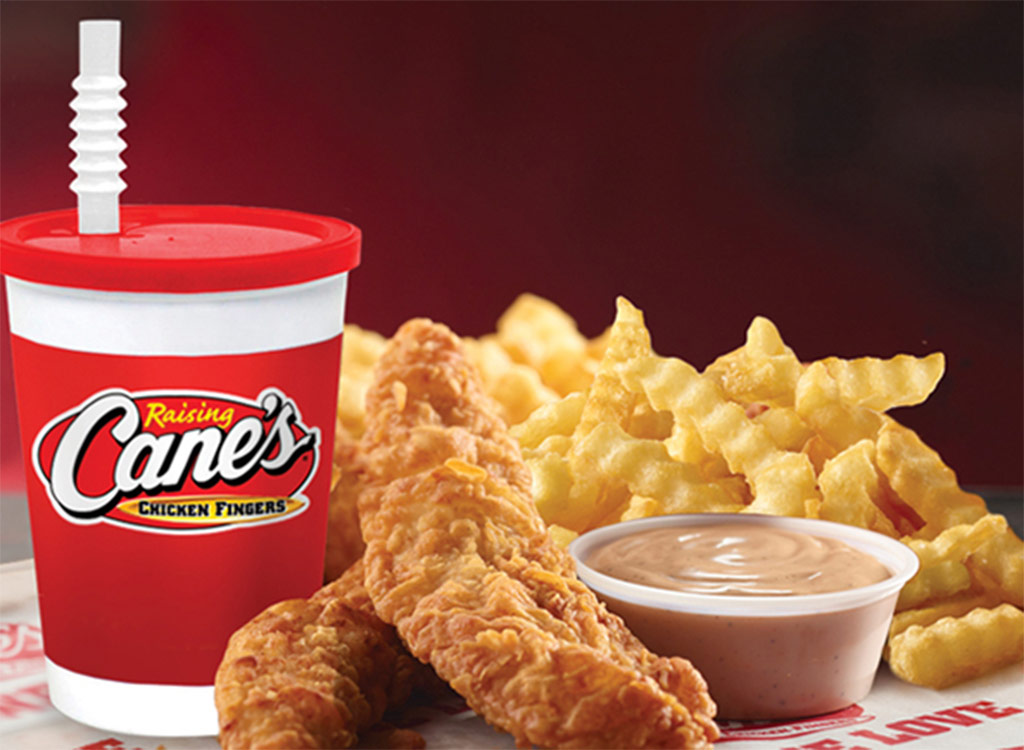 650 calories, 42 g fat (6 g saturated fat), 1,080 mg sodium, 40 g carbs (6 g fiber, 5 g sugar), 29 g protein
Although this combo meal is marketed for kids, this 650-calorie combo meal is more than 400 calories less than the lowest-calorie adult combo meal. Lyssie Lakatos, RDN, CDN, CFT, and Tammy Lakatos, RDN, CDN, CFT, say this is the best option available, despite it being fried.
The Best Drink
Kids-Sized Unsweetened Tea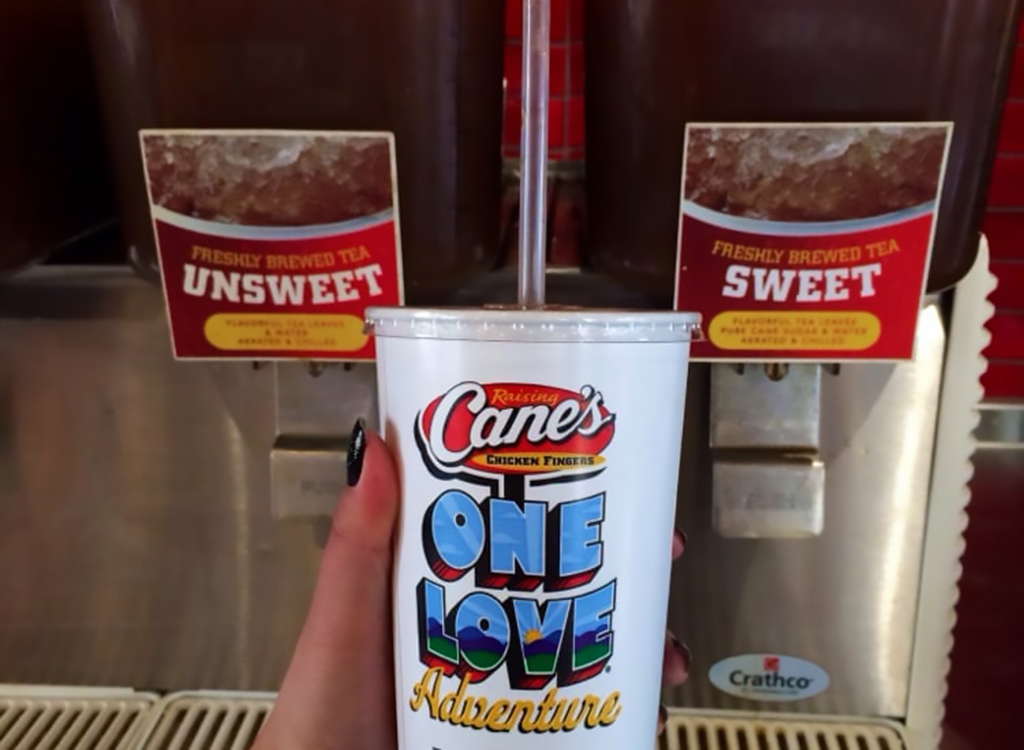 0 calories, 0 g fat (0 g saturated fat), 10 mg sodium, 0 g carbs (0 g fiber, 0 g sugar), 0 g protein
Lynch says this kid-sized serving of unsweetened ice tea is the best beverage choice on the Raising Cane's menu because it has the least amount of calories, sodium, and sugar. But if iced tea really isn't your thing, she says water is always the better choice.
The Worst Individual Item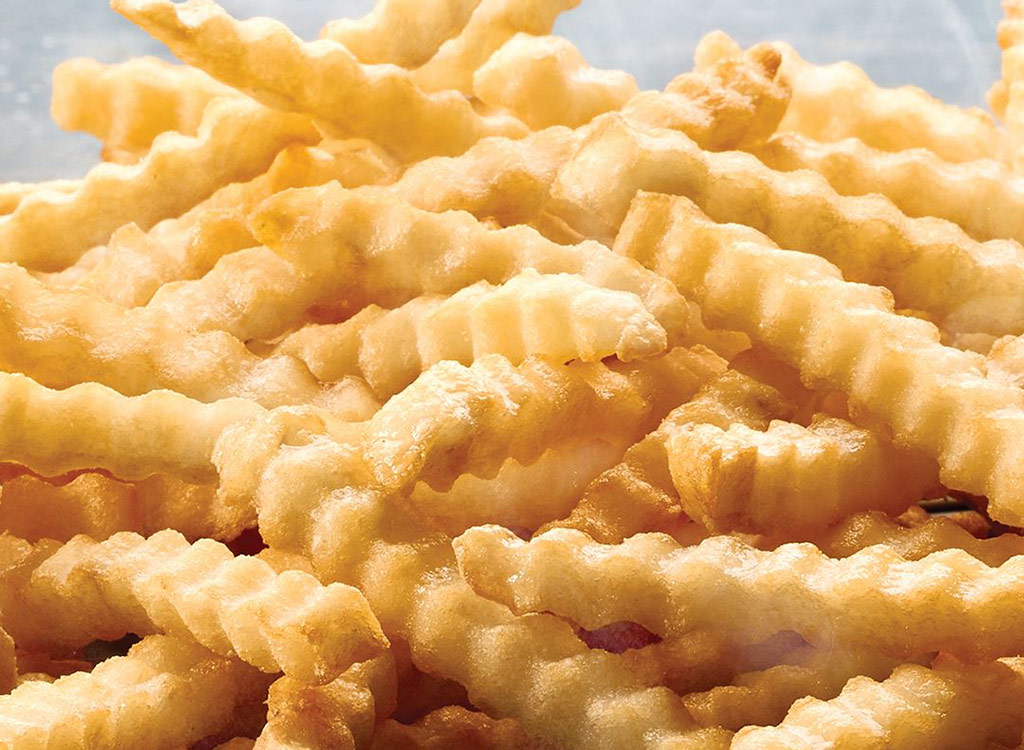 390 calories, 19 g fat (2 g saturated fat), 310 mg sodium, 49 g carbs (7 g fiber, 0 g sugar), 5 g protein
"The 390 calories in these fries are equivalent to nearly the amount of calories that should be in an entire meal—not a side," say Lyssie and Tammy Lakatos. Not to mention, it will tack on an additional 19 grams of waist-widening fat to your meal. The only redeeming quality of this side is that there are 7 grams of fiber, which you will definitely need to digest the whopping 49 grams of carbs in this meal.
The Worst Combo Meal
1,860 calories, 111 g fat (1 6g saturated fat), 3,120 mg sodium, 129 g carbs (15 g fiber, 22 g sugar), 88 g protein
"With 1,860 calories, 111 grams of fat, and 3,120 milligrams of sodium, it's hard to get much worse for your heart, blood pressure, and waistline than this," Lyssie and Tammy Lakatos say. Not only does this combo meal have six chicken fingers and crinkle-cut fries, but it also has two servings of Cane's Sauce, a sauce with a proprietary blend of spices, Texas Toast, and a large coleslaw to your plate.
The Worst Drink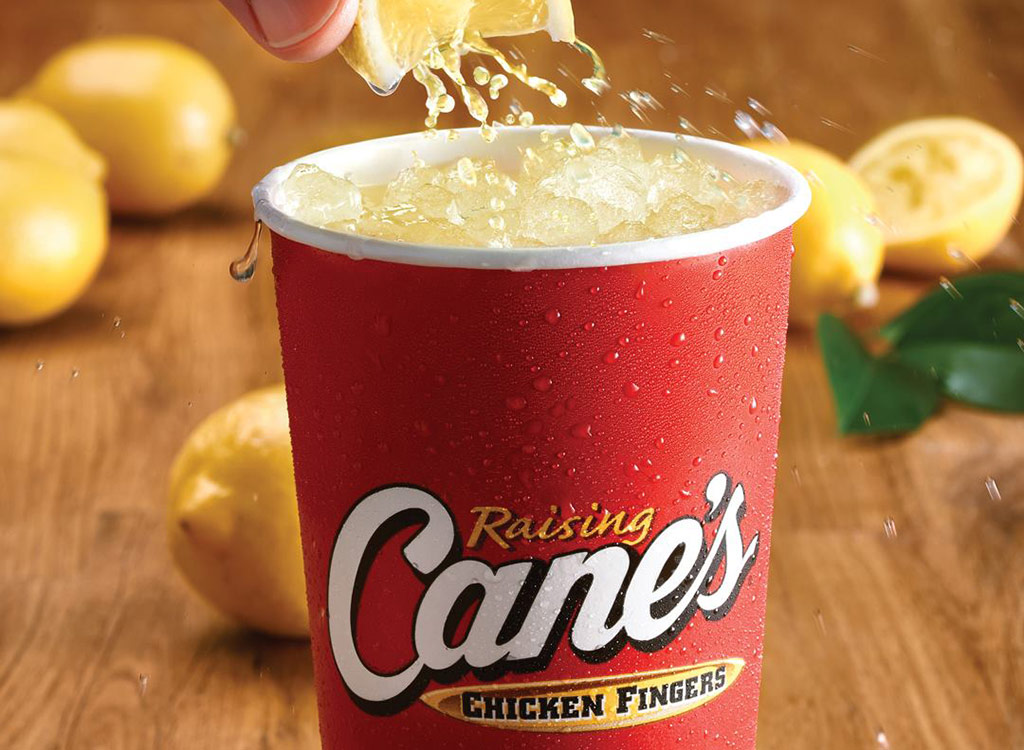 Per 32 fl oz.
: 220 calories, 0 g fat (0 g saturated fat), 20 mg sodium, 59 g carbs (0 g fiber, 57 g sugar), 0 g protein
Lynch says a large order of the lemonade is the worst beverage you could order at Raising Cane's because of its exorbitant calorie count and skyrocketing amount of sugar.