9 Restaurant Chains That Completely Changed Dining Forever
It's hard to believe that none of these now-iconic spots were around 30 years ago.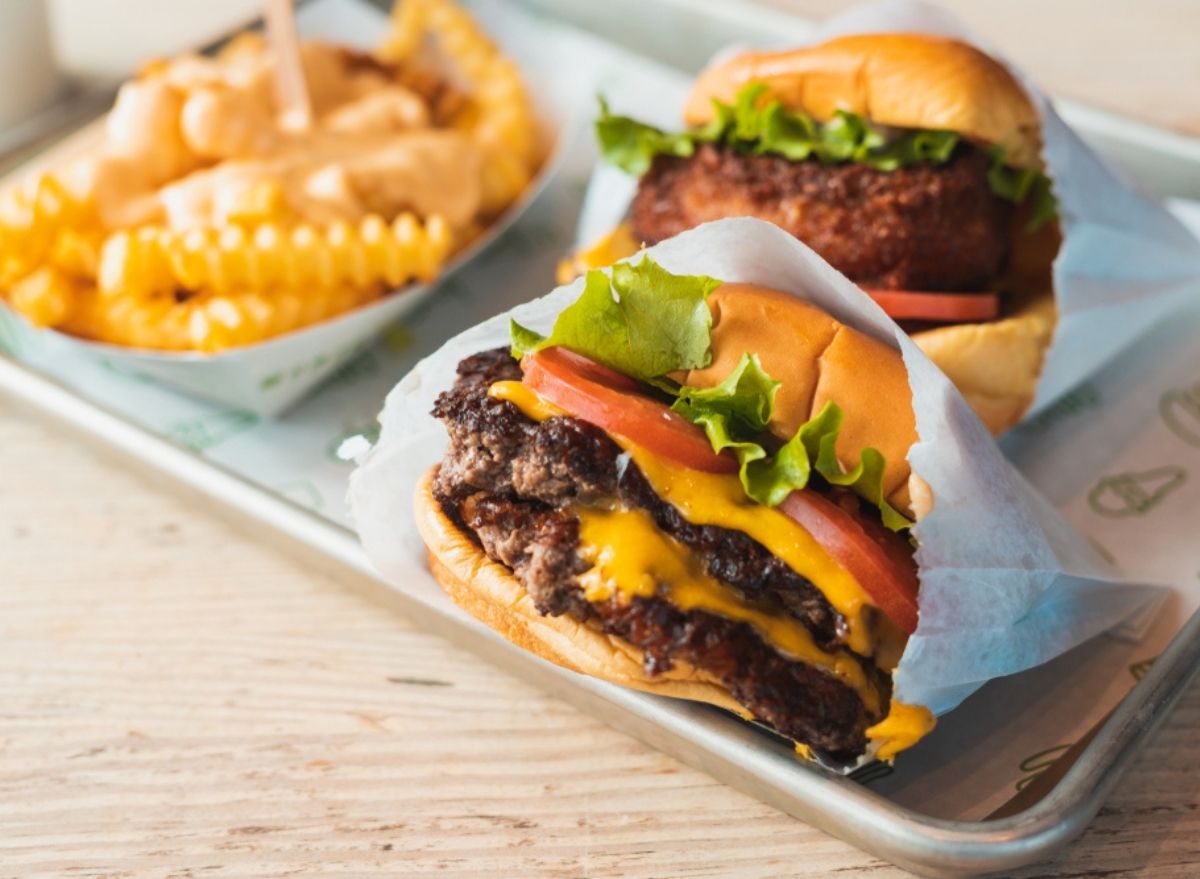 There are plenty of restaurant chains so well-established that we take them for granted and rather assume they must have been around for generations. It's hard to imagine a life without a McDonald's, a Chipotle, a Dunkin', or a Texas Roadhouse somewhere nearby, right? Well, as it happens, if you were to hop into a time machine and travel back 30 years, two of the restaurants mentioned just now would not yet exist, but they changed dining forever.
And neither would any of the restaurant chains we're featuring here today, either: every chain noted here is less than 30 years old. T birthday is fast approaching for several restaurant chains below, while one of the chains is in fact a mere 15 years old at the time of this writing.
Be glad you live today in a time when mighty burritos, smashed burgers, and lettuce wraps are nearly ubiquitous, because back in your parents' day—or your earlier days, even—these nine restaurant chains didn't even exist.
Texas Roadhouse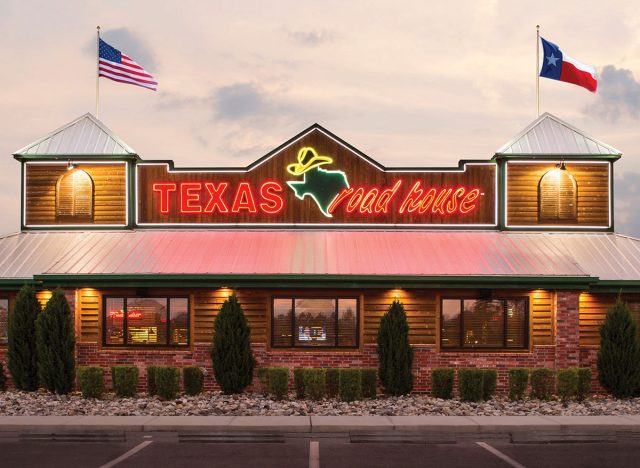 The first Texas Roadhouse was established in February of the year 1993. And in Clarksville, Indiana, not in Texas, FYI. Today, in terms of sales, Texas Roadhouse is the biggest steakhouse in America, with $3.717 billion in total revenue in 2021. For reference, runner-up Outback trailed notably with $2.621 billion in sales that same year. Those impressive sales were generated by Texas Roadhouse's 615 locations, which span every state. Want to know more? Check out: 10 Secrets About Texas Roadhouse You Never Knew
Chipotle
Also turning 30 in 2023 is Chipotle, which was founded in the summer of 1993 in Denver, Colorado. Formally called Chipotle Mexican Grill, today the chain boasts an impressive 3,095 locations in America and around the world. And per data sourced from YCharts, the chain enjoyed 2021 revenues of $7.547 billion USD.
P.F. Chang's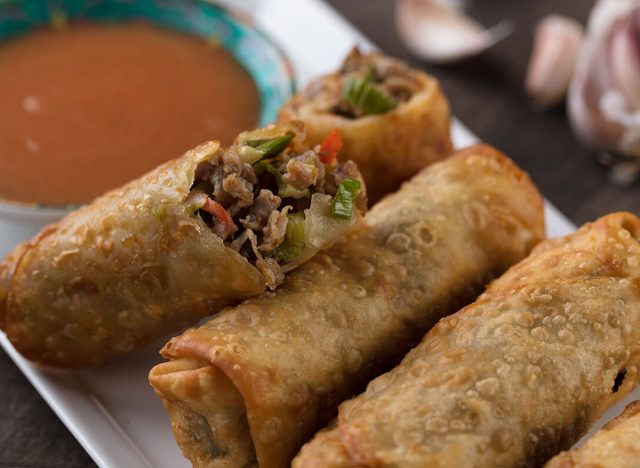 Also in the 1993 founding, turning 30 in 2023 "club" is P.F. Chang's, home to those beloved lettuce wraps and spring rolls and wonton soups and more sodium than you should even think about. There are some 300 P.F. Chang's restaurants on the planet today, per the restaurant's website, and per Zippia, the chain enjoyed revenues of $1.2 billion in 2021.
Qdoba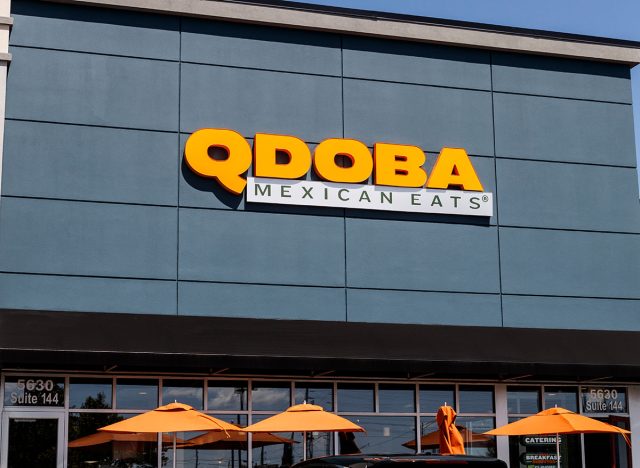 Qdoba was founded in Denver in the year 1995, though it was then known as Zuma Fresh Mexican Grill. The name changed to Z-TECA a couple of years later in 1997, and the final change came in 1999 when the chain was switched to QDOBA. Today there are more than 730 QDOBA restaurants, and per Restaurant Business Online, the chain saw sales of around $820 million in 2020, the most recent year for which data was readily available.
Bonefish Grill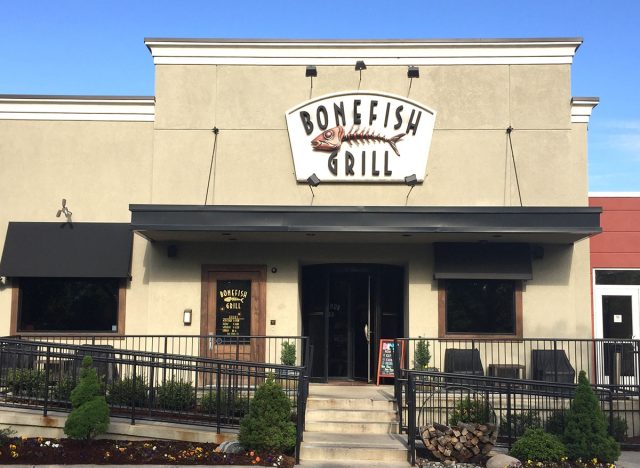 The first Bonefish Grill was opened a little over two decades back in the year 2000. Today there are 180 Bonefish Grill locations, most of which are concentrated up and down the East Coast and in the South, though a few can be found in Texas, Colorado, Nevada, and other states. The chain enjoyed revenues of about $619 million in 2021, per Zippia.
Wingstreet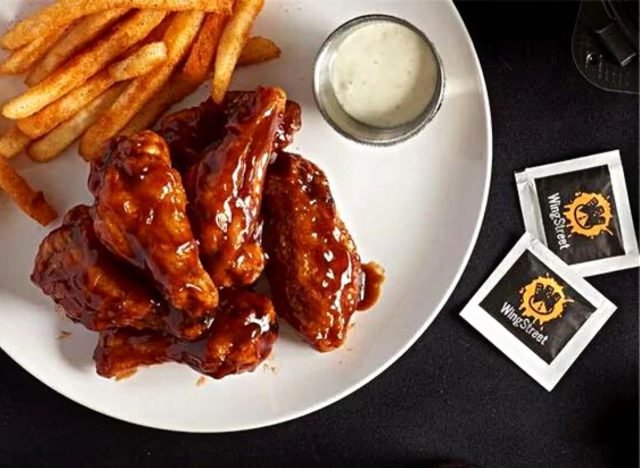 Hard to believe it but it's true: WingStreet is not yet 20 years old at the time of this writing, the chain having been founded in 2003. The Pizza Hut partner launched big, though, with 1,000 units opening within four years, per the Pizza Hut Fandom wiki. It's hard to tell how much money WingStreet generates annually as it's in the Yum! Brands portfolio, but Yum! is doing fine, with annual overall revenues of $6.58 billion in 2021 per Statista.
Shake Shack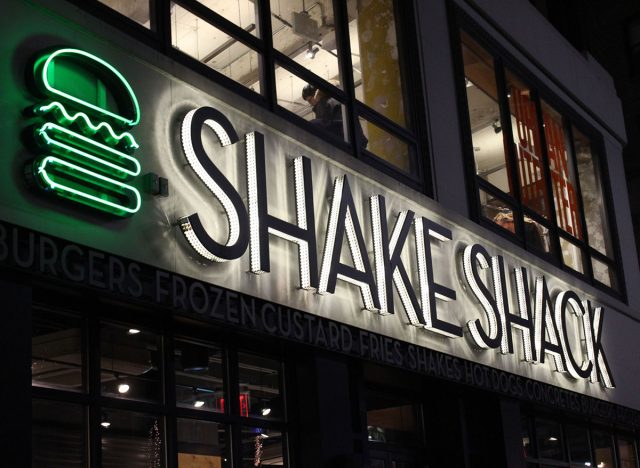 Shake Shack is still a teenager, having been founded in 2004. The burger and shake joint grew fast, though, spreading out from coast to coast by 2014 and going public with an IPO in 2015. Today there are more than 360 locations and the chain is present in dozens of countries. Revenues were around $739.9 million in 2021.
Duck Donuts
The first Duck Donuts opened back during the second term of President George W. Bush in 2007. And what "started as a whim" according to the chain's founder soon grew into a successful chain. The chain aims to hit 215 locations in the near future, and per GrowJo, the chain enjoys revenues around $134.3 million annually.
Smashburger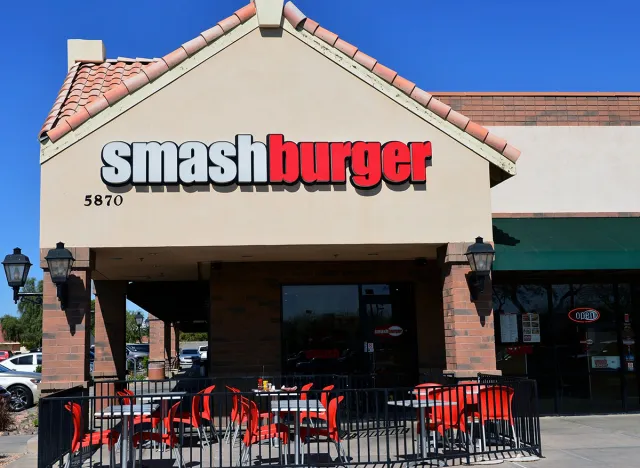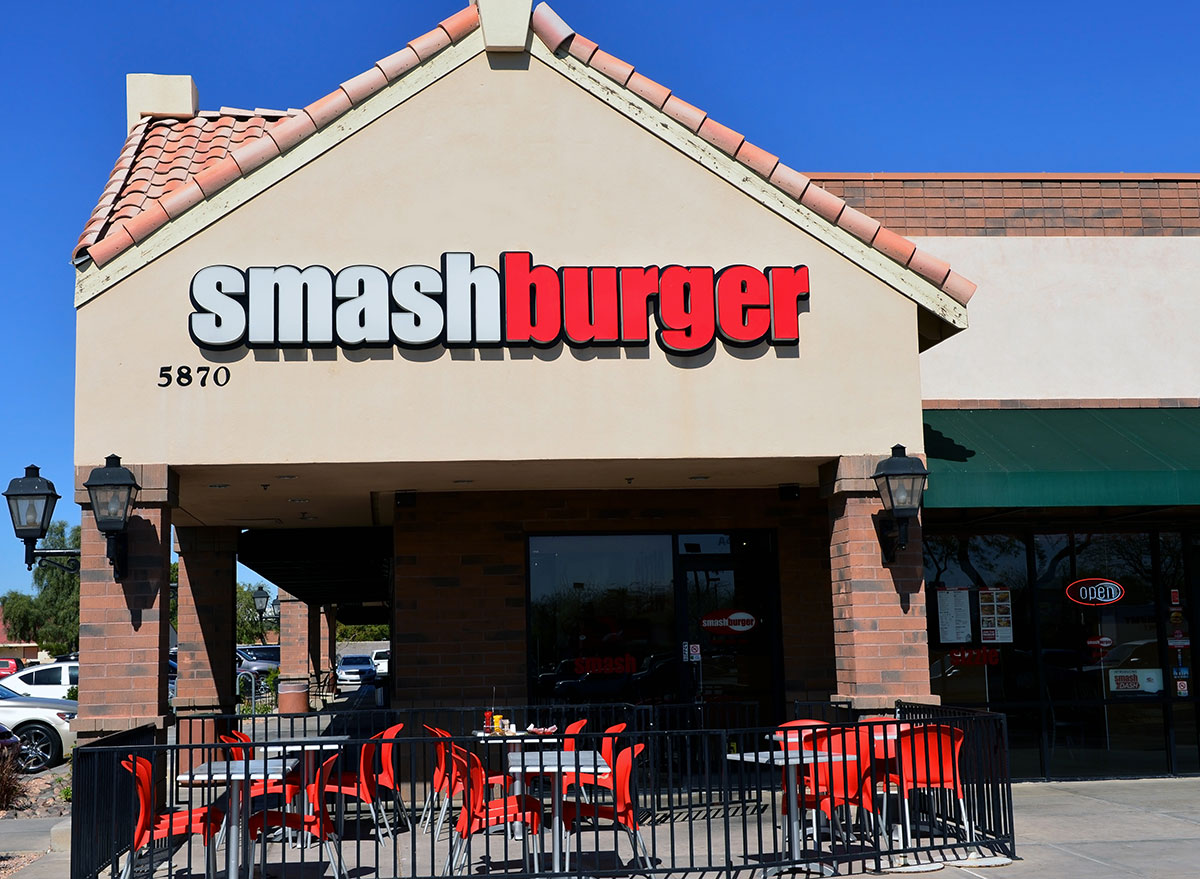 Like Duck Donuts, Smashburger was founded in the year 2007. And like Chipotle and Qdoba, it was founded in Denver. But this burger chain hardly stayed there: today, there are nearly 220 Smashburger locations spread around America, with many found on the East Coast, plenty out West, and a number of units in Texas, Florida, and other states, including, of course, Colorado.  And per Zippia, systemwide, the chain generated some $338.3 million in sales in 2021.6254a4d1642c605c54bf1cab17d50f1e
Steven John
Steven John is a freelancer writer for
Eat This, Not That!
based just outside New York City.
Read more about Steven