8 Restaurant Chains That Still Have Great Bottomless Deals
Yes, all-you-can-eat deals still exist.
While the days of the ill-fated Endless Crab Promotion at Red Lobster are long gone, you can still get a few great all-you-can-eat deals, if you know where to look. While there are still some reputable buffet chains, some restaurants, fast-casual chains, and even steakhouses have deals that will allow you to eat or drink your fill.
Now, we're not saying anyone should eat as much shrimp or drink as many caffeinated beverages as they can—it's still a good idea to stop when you feel satisfied—but you will not leave these spots hungry or thirsty.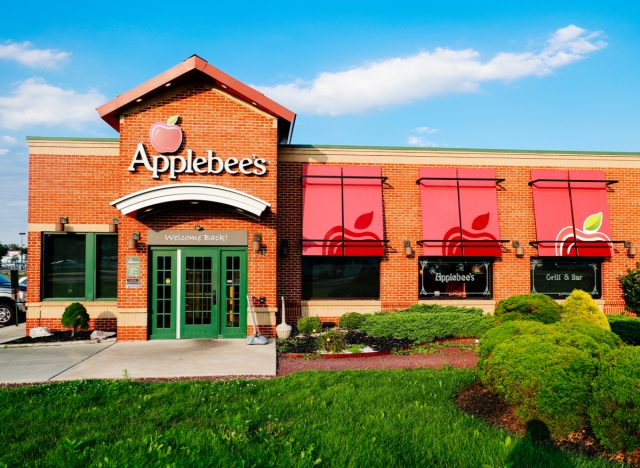 Applebees has an appetizer promotion that will be a big draw for you and a couple of friends. At nationwide locations now, for a limited time, you can get Boneless Wings, Applebee's Riblets, and Double-Crunch Shrimp. Of course, this deal is not available to go.6254a4d1642c605c54bf1cab17d50f1e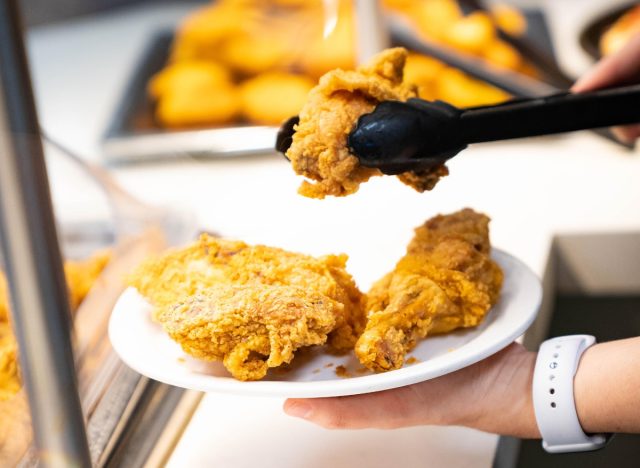 Once called a "zombie company" with the end predicted, Golden Corral rallied after the pandemic. Overall sales were looking for for the company in mid-2022. Some of the restaurants have even seen success with drive-thru and takeout.
So, if you're ready for a family trip to Golden Corral, the buffet remains endless. You pay once, and then you can grab as much food as you want in pass after pass by platters of food at breakfast, lunch, and dinner.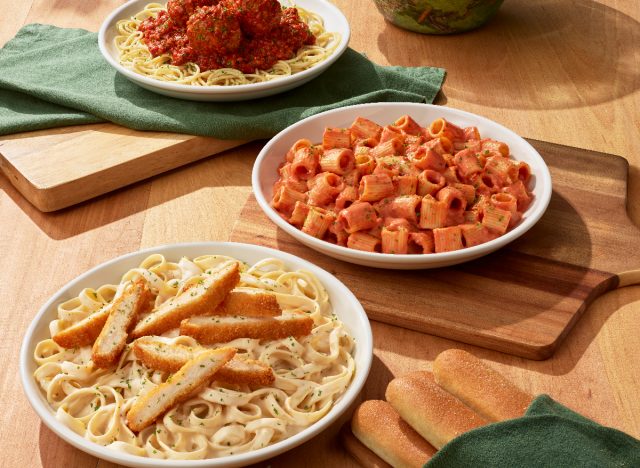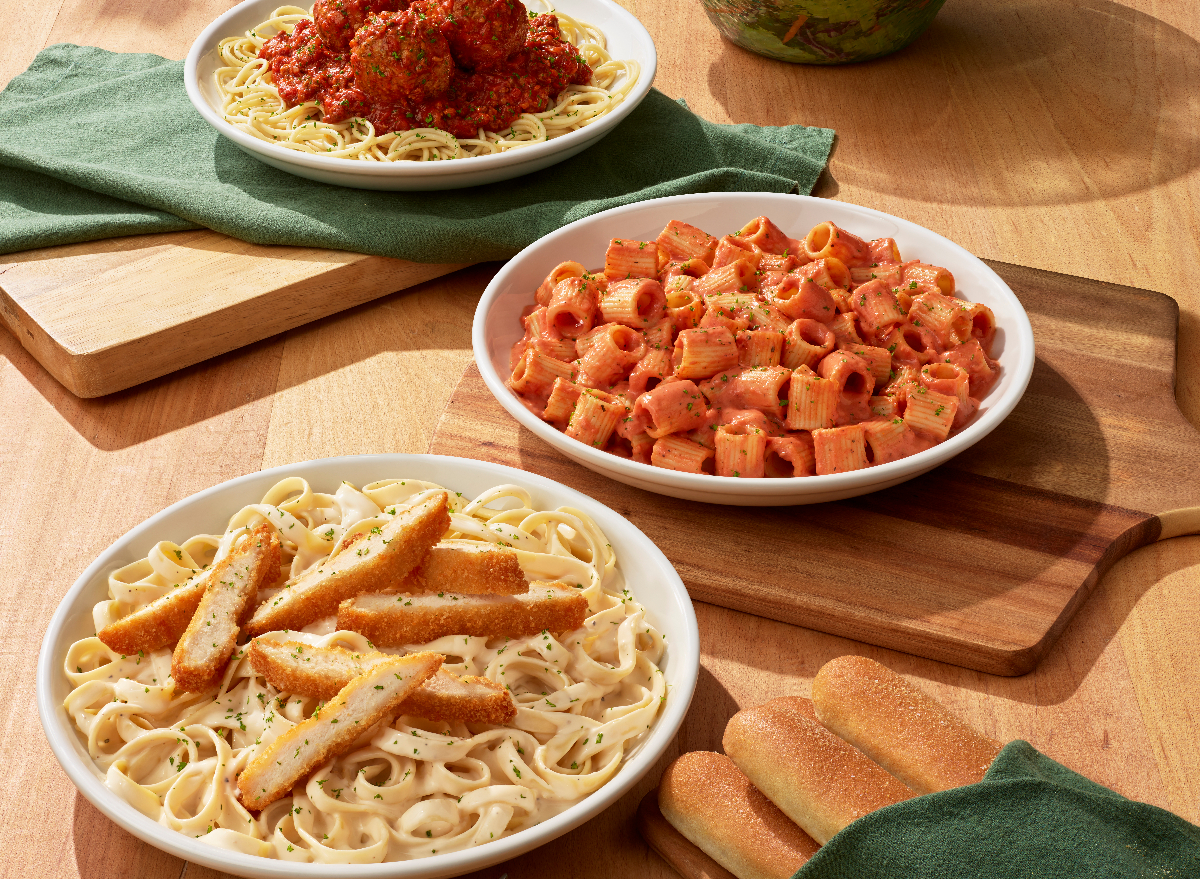 The Never-Ending Pasta Bowl appears and disappears unpredictably these days, but it is still a big draw for the company. When it was resurrected last year in October, it represented a large boost in the company despite the $3 increase to $13.99.
The never-ending soup or salad deal (plus breadsticks) is still alive and well at Olive Garden restaurants. And it's pretty darn easy to fill up on soup and bread.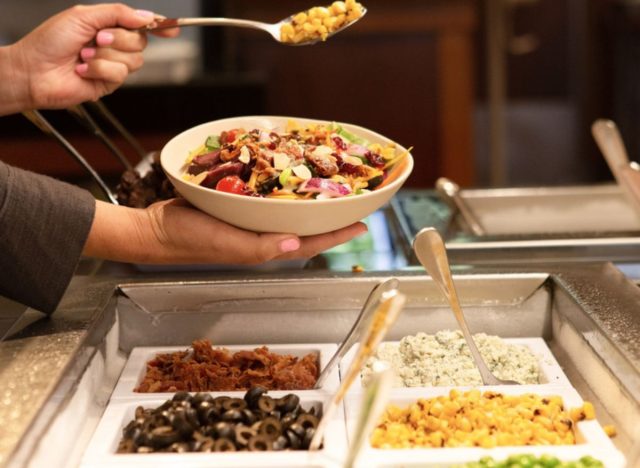 When Sizzler mentions its "Unlimited Craft Salad Bar" deal, you may think that's great and all, but can you really fill up on vegetables? Well, first, yes. But also know that you will get access to other endless items including soups, bread, a "hot bar," and a sundae station. So it's a superb deal, really. They also have a menu item called Steak & Unlimited Crispy Shrimp at some locations.
For about six bucks (and even less during Happy Hour) you can eat as much pizza as, well, you can eat at Cici's Pizza thanks to the chain's all-you-can-eat pizza buffet. Plus, Cici's is going to entertain the kids with its expanding game rooms that have been a "game changer" for the company's comeback.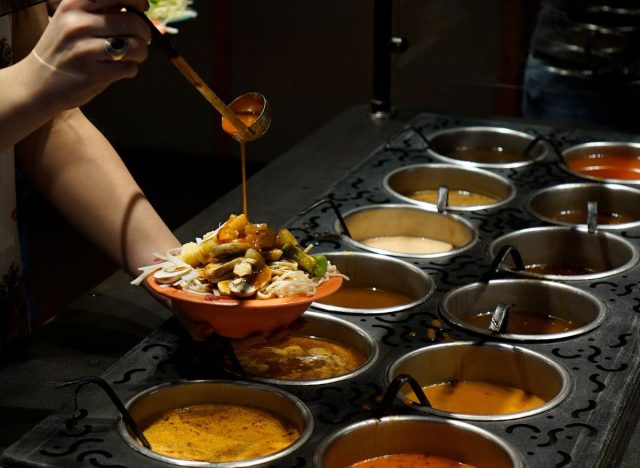 This Asian food chain is growing fast for two reasons: the food is quite good and the food is unlimited. You pay for a dish that will include protein, starch, veggies, and a sauce, and then it's cooked freshly for you. And then you can do that again, at no extra charge.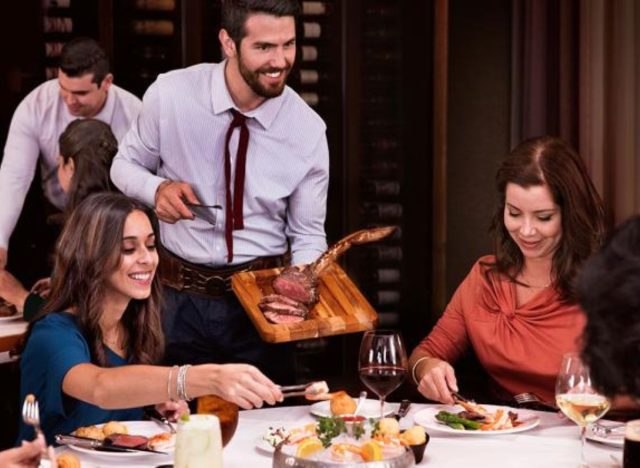 Brazillian steakhouse Fogo de Chao is going to be more expensive than the other locations on this list, but you're going to get a lot of food for the money. As with all Brazillian steakhouses, different types of meat—including beef, chicken, lamb, and pork—come along on skewers and you choose what you want. There's also a Market Table where you can fill up on salads, veggies, and other Brazillian specialties.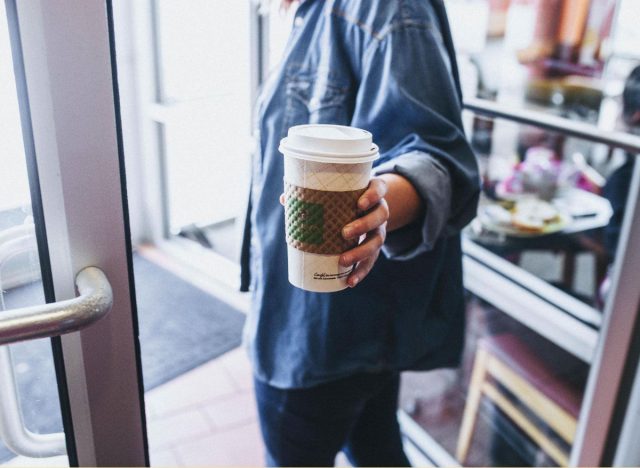 If you are a Panera frequent flyer, taking part in the Unlimited Sip Club is a no-brainer. You can get as many free refills as you want for one monthly or yearly price. At $11.99, monthly, if you drink four fountain drinks per month at the chain, the deal pays for itself. Fountain drinks, coffee, tea, and even Charged Lemonades are included.
Annual Promotions to Look For: IHOP & Red Lobster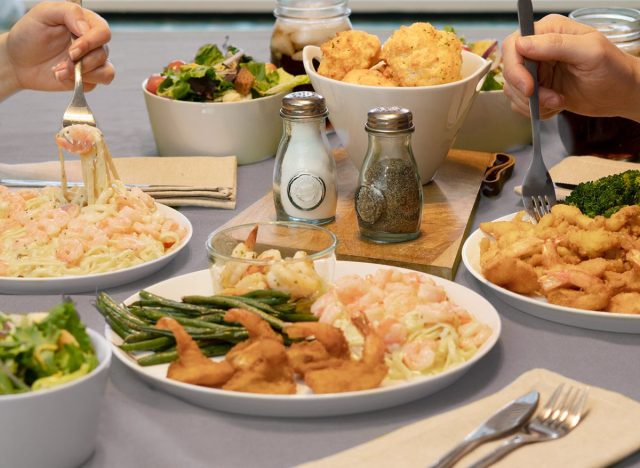 Red Lobster's Ultimate Endless Shrimp deal is one that comes and goes, but when it's in town, it's a real deal. You really can get round after round of shrimp. And, yes, Cheddar Bay Biscuits, too. You start off with two kinds of shrimp dish—say, Argentine Red Shrimp and Garlic Shrimp Scampi—and then you can order single dishes, one after the other, for as long as you see fit.
Like the endless shrimp at Red Lobster, the pancakes at IHOP are an on-again, off-again situation when it comes to the bottomless deal. But when IHOP is running an All-You-Can-Eat Pancakes promotion, which tends to happen annually, the deal is hard to beat, because it's easy to fill up on flapjacks. Keep an eye out because this promotion came around last January, so it could be popping up at IHOP locations soon.
Steven John
Steven John is a freelancer writer for
Eat This, Not That!
based just outside New York City.
Read more about Steven