6 Ways Restaurants Will Never Be the Same
Dining out will look a lot different in the years to come.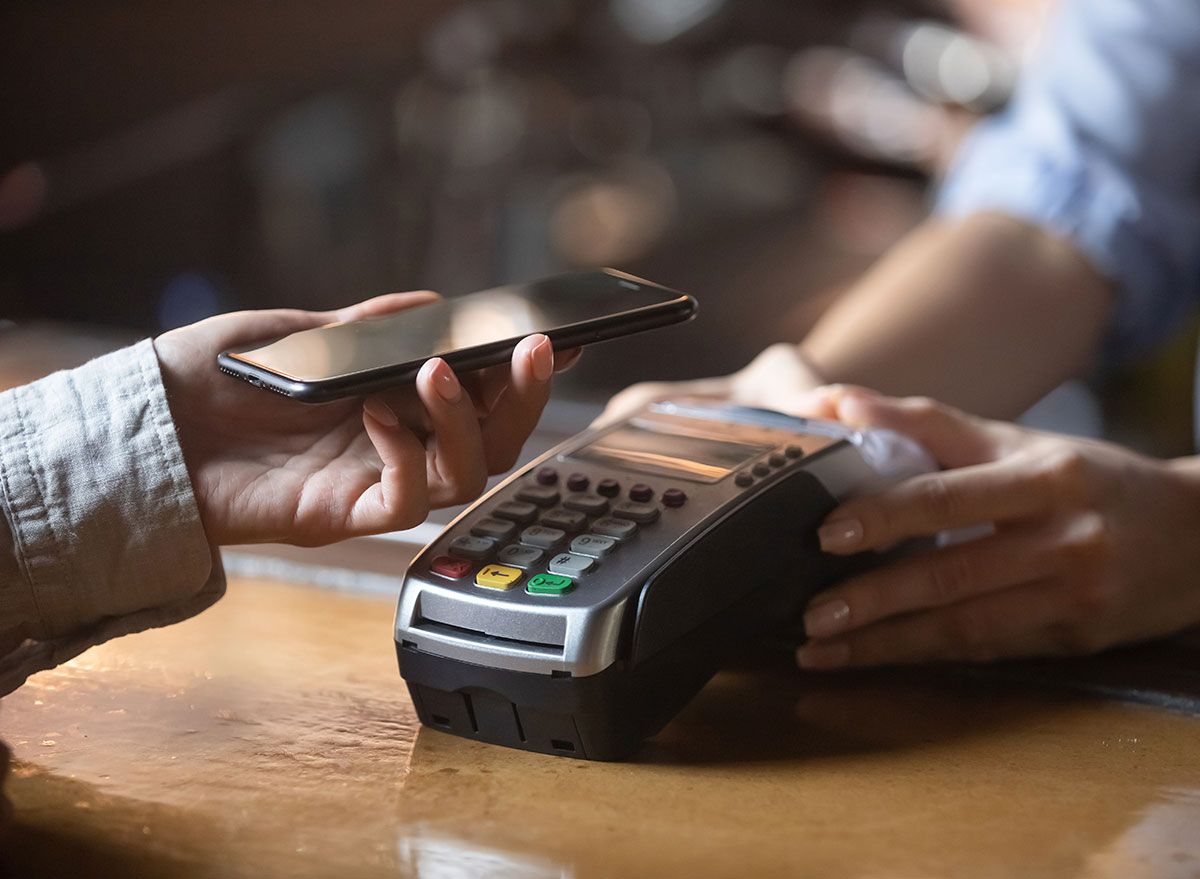 After coronavirus began to spread throughout the United States in mid-March, restaurants throughout the country were shut down as states began to implement stay-at-home orders with varying restrictions.
Restaurants had to adjust to new ways of operating and how to do this safely, including pick-up, takeout, and delivery options while customers weren't allowed to dine indoors. As states slowly began to open up and as the weather throughout the country became nicer, restaurants were able to allow in a few customers in varying settings—including outdoor dining.
While many restaurants have been trying to regain a sense of normalcy, there are unavoidable changes that will be implemented in restaurants throughout the country due to the spread of coronavirus. Here are a few you'll likely notice in the days to come.
Delivery service
Although indoor dining was banned throughout the country at the beginning of the pandemic, restaurants found a way around this and continued to serve their customers by offering carryout and delivery options.
For some restaurants that didn't previously have delivery service, like El Jardin in Santa Cruz, CA this was a new step to keep their business running.
"The delivery business is definitely a good market," says El Jardin owner Manuel Rangel. "That's a good market and we have the technology, we just have to define the policies and procedures."
El Jardin also started working with delivery services like DoorDash to help bring food to customers during the pandemic.
Trimming menus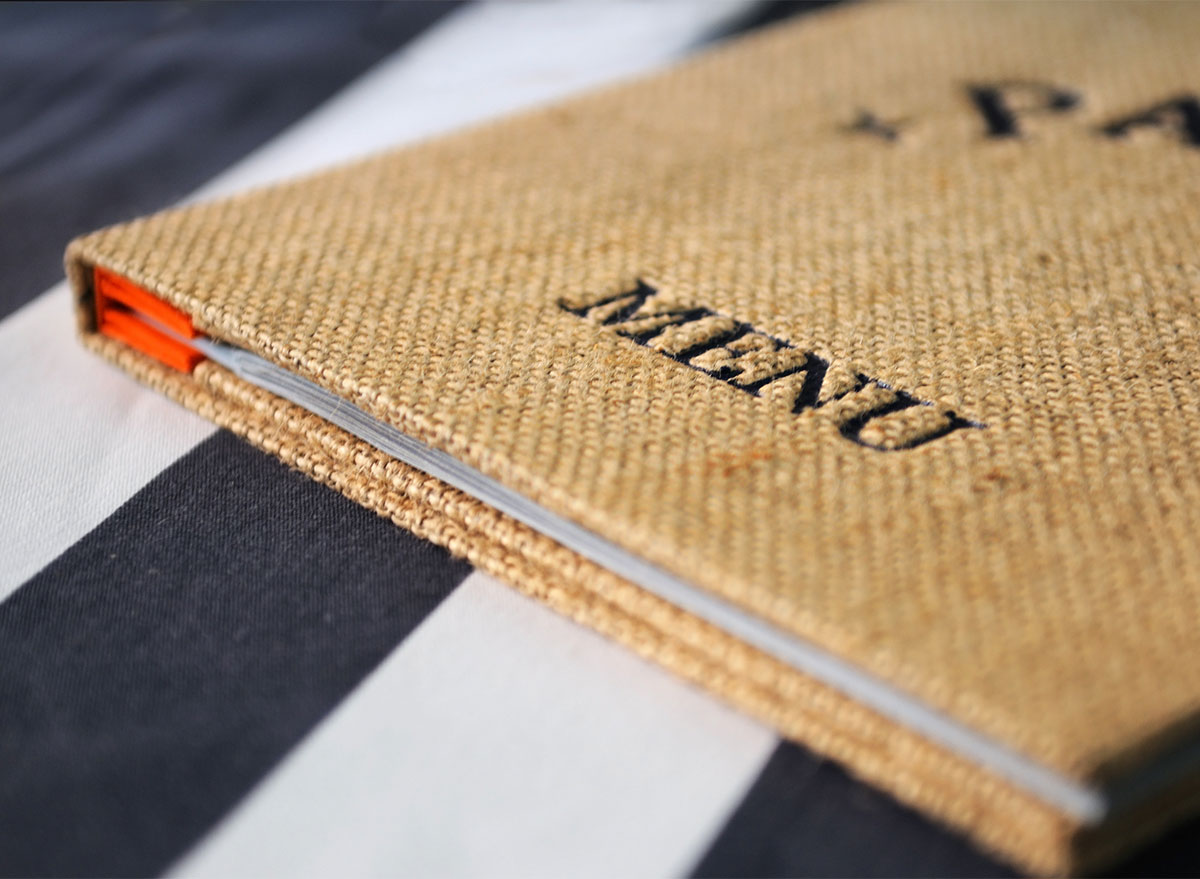 One of the largest costs associated with running a restaurant is purchasing the food to serve, and so when restaurants were trying to cut back on expenses when COVID-19 first began to shut down eateries, menu items were the first cut restaurants made.6254a4d1642c605c54bf1cab17d50f1e
"We ran a report that showed what our highest selling menu items were and we kept those," said Josh Kaplan, the owner of Greenwood American Kitchen & Bar in Highwood, IL. "We kind of trimmed off the other items that weren't selling as much."
Kaplan said his restaurant's changes have mostly been with "managing expenses," like ingredients for menu items that weren't selling as well.
Using new technology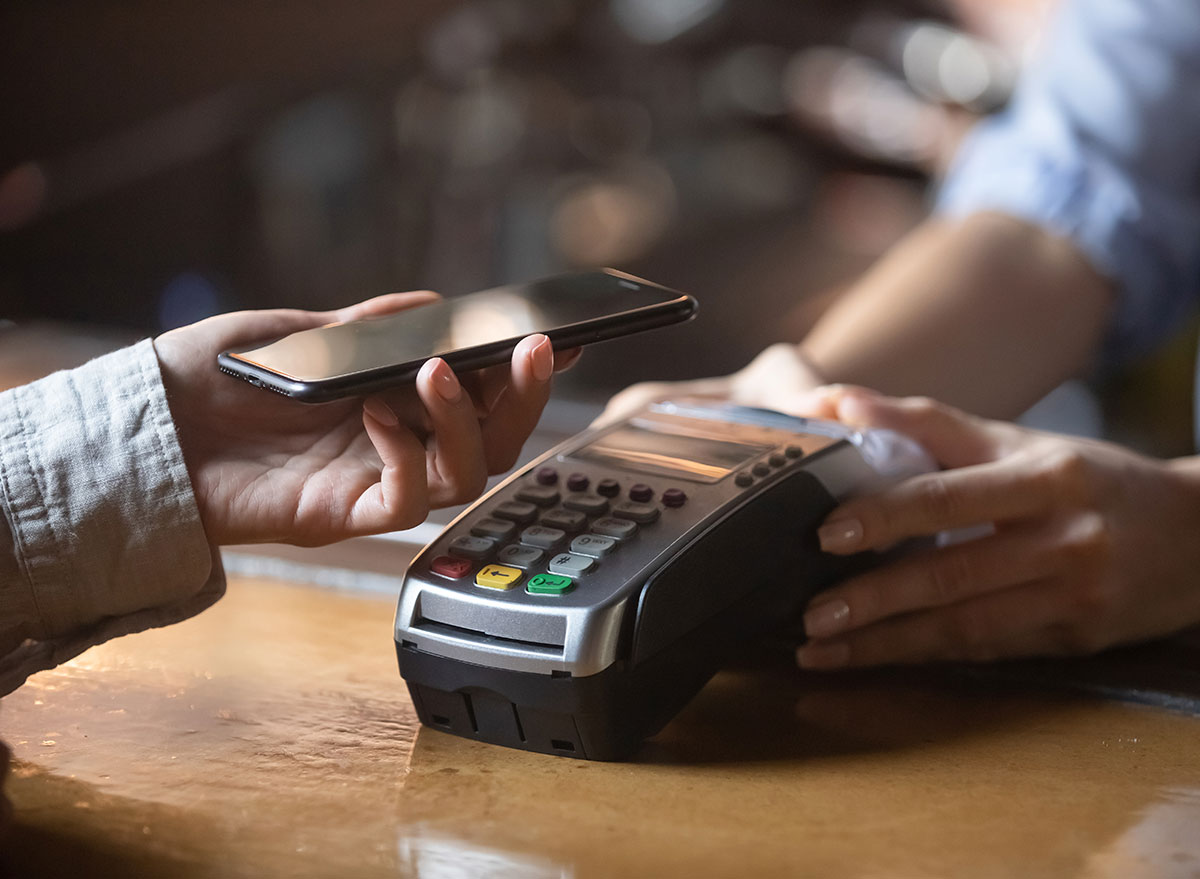 While restaurant customers, as well as staff, are trying to keep a physical distance from one another, the use of technology in the restaurant business has grown in importance.
Joseph Lema, a professor and chair of Food & Beverage and Event Management at the University of Nevada Las Vegas says that larger chain restaurants will have an easier time adapting to the technological requirements many restaurants may need since COVID-19 reached the United States.
"You want the technology to enhance service rather than substitute for service or detract from the service levels (standards) that you have built your reputation on," says Lema. "I think the great restaurant companies will focus on learning how to adapt to change quickly in this environment."
QR Codes for virtual menus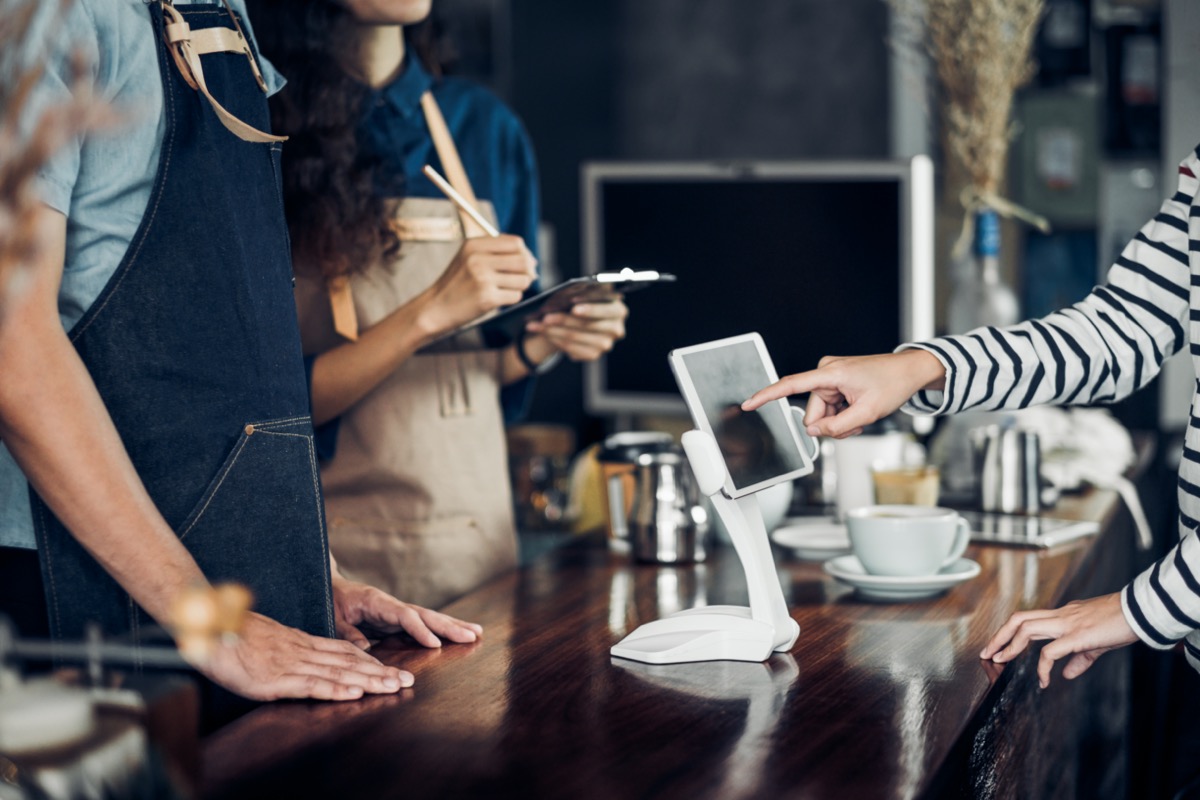 Before the pandemic began, there were discussions at Lettuce Entertain You Enterprises about implementing virtual menus accessed through a QR code, but as restrictions on restaurants mounted throughout the country the importance grew for the Chicago-based restaurant company.
"Our biggest priority in re-opening our restaurants is the safety of our guests and our employees, and to accomplish this, we knew we had to make the experience as low contact as possible," says Christopher Gumprecht, the Vice President of Guest Technology at Lettuce Entertain You Enterprises.
Gumprecht said that the virtual menus have been implemented at "60 to 70%" of the restaurant group's locations. When customers walk into the restaurants they are given a QR code to interact with on their smartphones which will prompt a virtual menu to limit the interactions between servers and diners.
"We will continue to offer virtual menus for as long as the demand is there. We are always looking for creative ways to use technology to complement the service from our staff," Gumprecht said. "This high-tech, high-touch approach opens the door for more creative offerings such as ordering and paying directly from your mobile device as well."
Sanitation
Joe Madison, the owner of Pepi's Pub and Grill in Racine, WI, says changes haven't been as drastic in his 5,000 square foot bar and restaurant. The local health department already uses the space as a practice space for mock inspections, according to Madison. But although the restaurant and bar already prided itself on its cleanliness, it has upped the ante since COVID-19 began to spread throughout the country.
"When customers left we always sanitized in between, but now we're doing chairs instead of just the countertop," says Madison. "There's more sanitation. We make sure everything is wiped down. We do our door handles hourly, we put in arm and foot poles in the bathroom doors so we don't have to touch anything with our hands."
While Madison considered the restaurant extremely clean before COVID-19, he plans on continuing the new sanitation standards in the future.
The end of the buffet
In March, the Food and Drug Administration recommended that buffets and salad bars discontinue their service to help avoid the spread of COVID-19, as buffets rely on customers sharing the same utensils to serve their food.
Salad chain Sweet Tomatoes announced the permanent closure of all 97 of its locations nationwide due to the pandemic.
"Service trends were shifting before COVID-19 as guests were expecting to have more control of their time and control of their overall-all experience," says Lema. "COVID-19 has rapidly accelerated this trend and guests now demand options that allow greater control of their experience that impacts their safety, time, and now social space through required distancing."
For more restaurant news, be sure to sign up for our newsletter.