15 Secrets Restaurants Don't Want You to Know Right Now
There are a few things you might not think about, but that are on restaurant owners and employees' minds.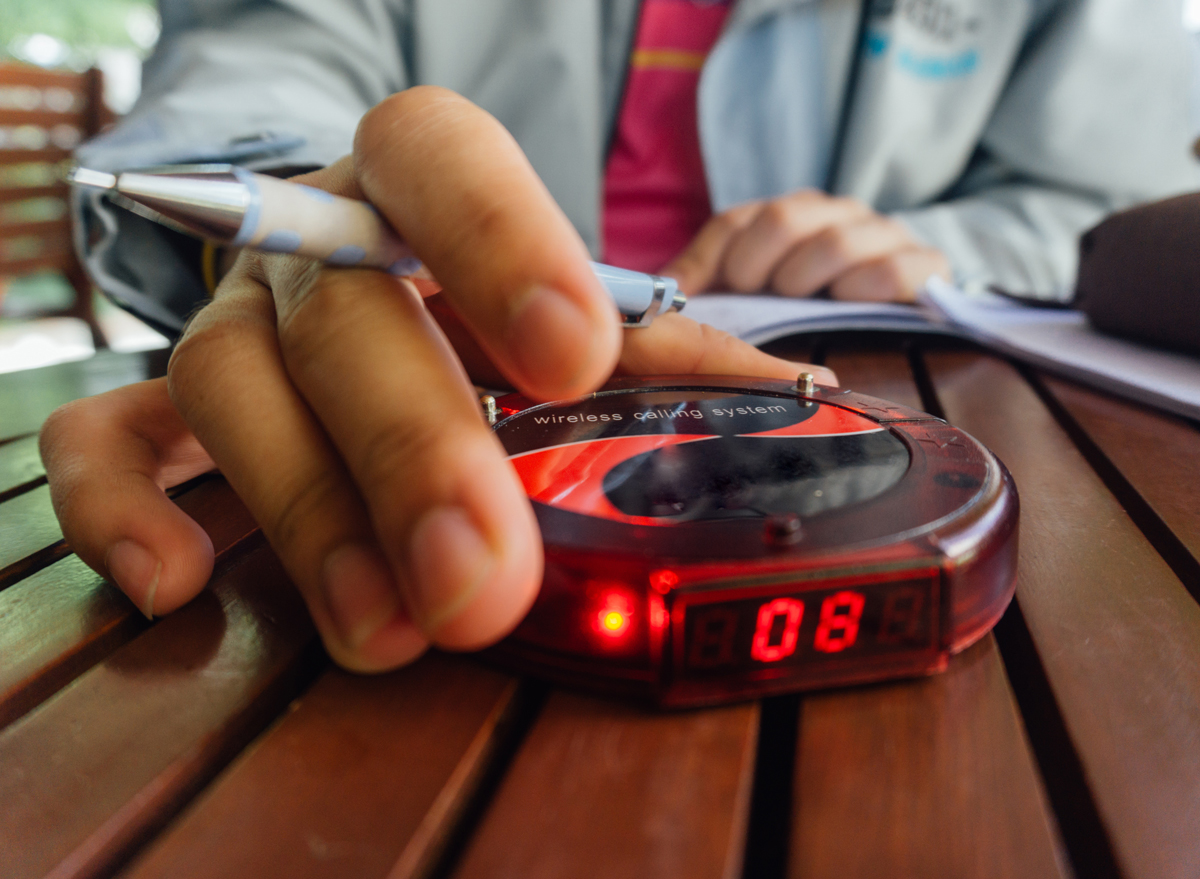 It takes a lot to operate a restaurant in 2020. Regular rules were tossed out the window when the coronavirus pandemic started, and they are constantly changing because of it. A lot goes on behind the scenes that customers don't know about, from cleaning to cooking, and from dining-in to delivery, and this means that there is a restaurant secret or two.
Here are some things that restaurant owners and workers know that you might not — sometimes for a reason.
They're worried about safety, too
Restaurant owners and employees are nervous about the spread of the virus, even though they are allowed to open up. One restaurant worker in Chicago told BlockClubChicago that "Just because the state says it's OK to open up doesn't necessarily mean that it's safe to…I think the consensus is we're going to see a big pop in cases maybe a month into reopening and that will largely fall on us."
Here's why Restaurant Servers Are Furious About This One Thing as They Return to Work.
They want you to follow the rules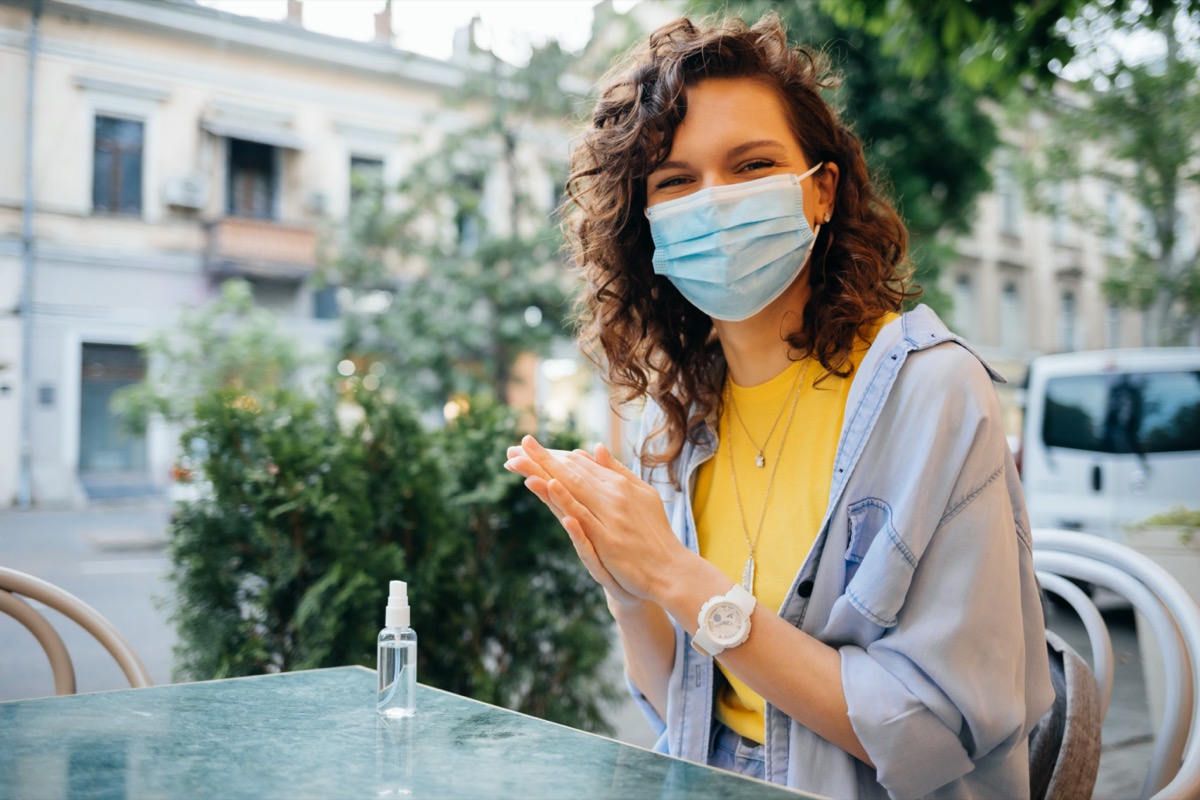 This is a given, but restaurant owners want customers to abide by the rules. Doing so means the virus is less likely to spread. If the opposite happens, that could lead to dining-in closures again. Restaurants and bars in some states have seen restrictions placed back onto dining in. And Dr. Fauci Just Issues This New Important Warning About Restaurants.
They can stay open if an employee tests positive
Technically, if the restaurant has followed all CDC guidelines but still has an employee test positive, they can stay open. That's because the rules include wearing a mask 100% of the time, social distancing among workers, and more. Anyone who was in contact with the sick employee should stay home as a precaution, the CDC says.
Here are 12 Subtle Changes Restaurants Are Making in order to prevent their workers from getting sick.
They like outdoor seating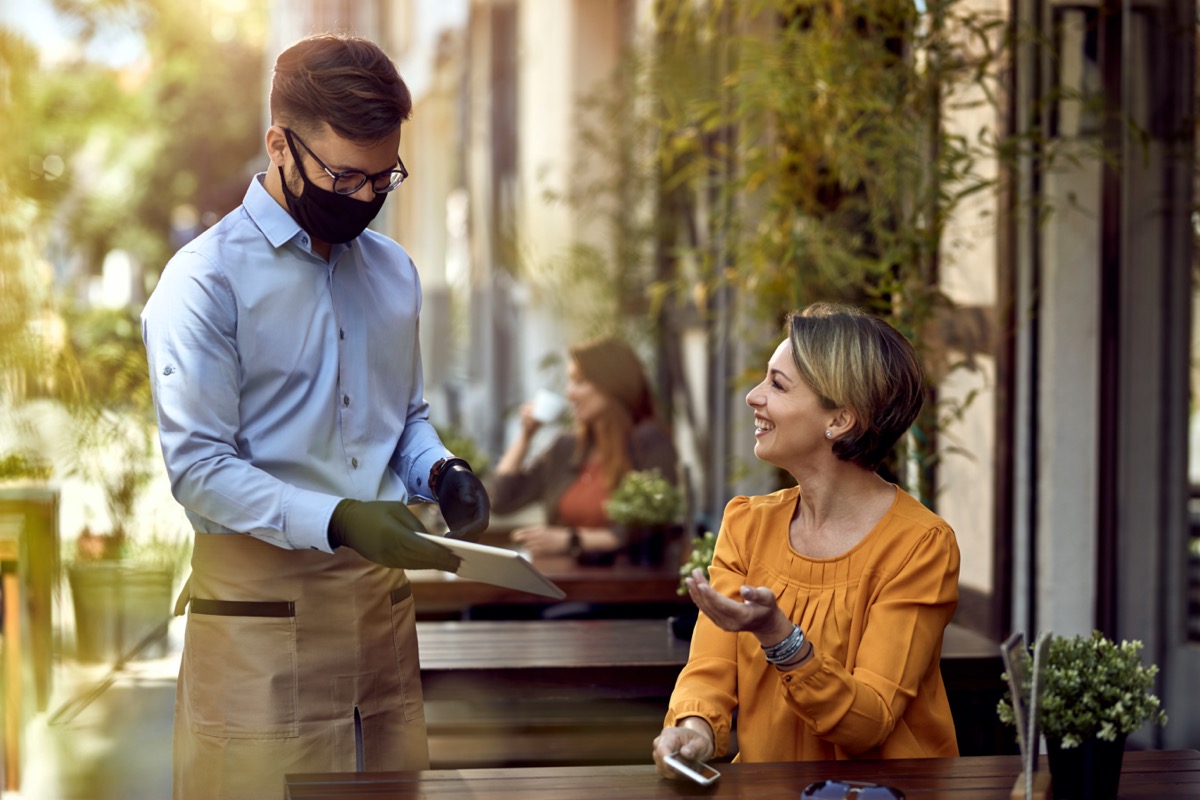 Sitting outdoors keeps everyone — customers, employees, and those waiting for a table — safer. That's because sitting inside, especially if there is a fan or air conditioning unit in the dining room, allows the virus droplets to travel around in the air. If there are no open windows or another type of ventilation set up, those droplets are just circling the room and can infect more people.
Plus, sitting outside doesn't have a lot of the dirtier areas that a typical dining room does. These Are the Germiest Spots in Restaurants that you might not be aware of.
Sitting outside does bring problems, though
Some owners are having issues with outdoor seating, even though it's safer. Sometimes unwanted wildlife can make their way to the alfresco set up and that can bother customers and employees.
On a different and positive note, These Heartwarming Food Stories Show How Communities Are Coming Together Right Now.
They want you to dine in a small group
Sure, more people dining in means more business, but one restaurant secret is that owners don't want to see groups of 10 people coming in looking for a table. They also don't want groups congregating together once they are inside or sitting outside. One bartender in Florida notes that getting people to socially distance, especially if they know another group eating, is hard. So it's best to stick to your (small) table.
Working with less on the menu means a restaurant can have your order out faster. This means you're inside and exposed for a smaller amount of time. So while it may be frustrating that your favorite menu item isn't available, it means faster service, and places are sticking to this change. Here's how McDonald's Menu May Be Forever Changed Post-COVID-19.
You'll get more food if you order it to-go
Yep, if you order takeout, you're likely getting more. That's because it's a restaurant secret that a lot of times servers will fill the to-go box without particularly measuring it. This not only means you're getting more for your money, but you're also not risking your safety by going in to eat at a restaurant (and eating less food.)
Some food isn't fresh right now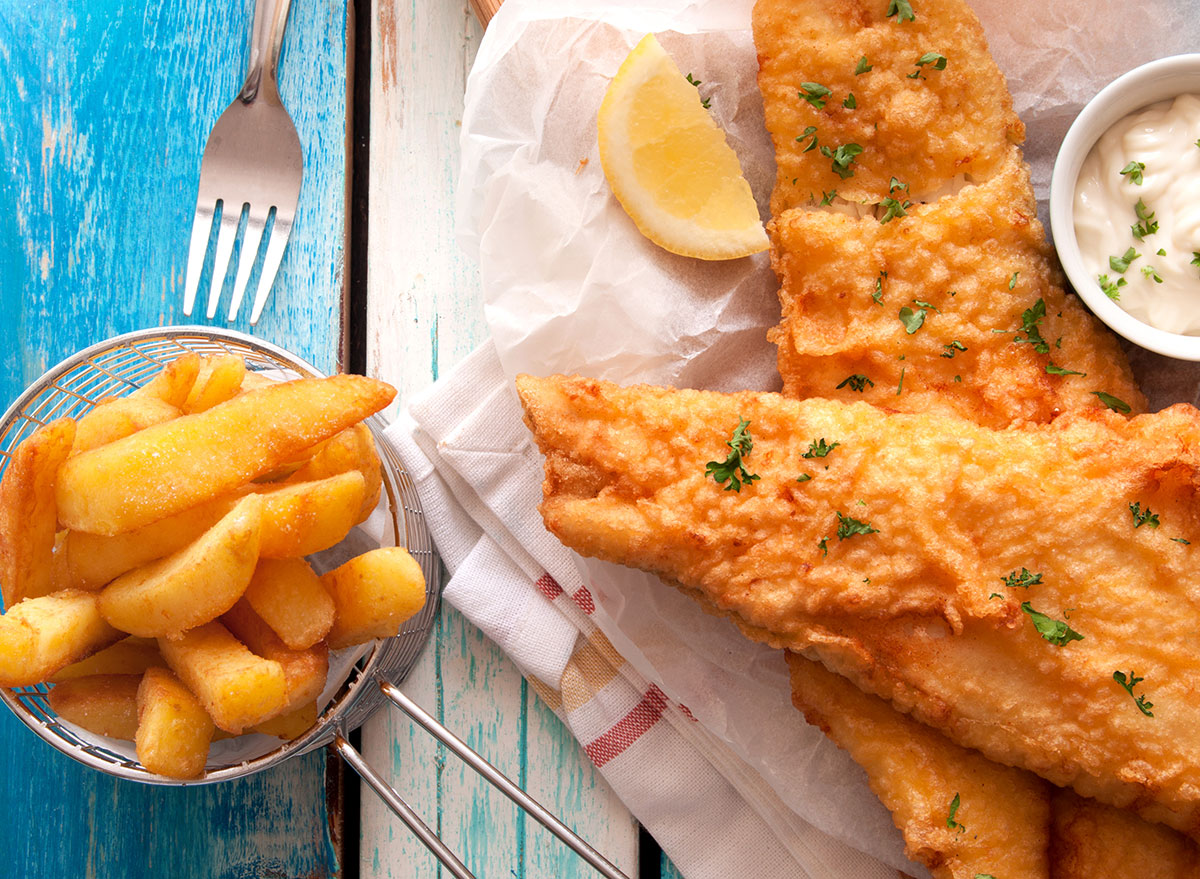 Here's a restaurant secret you may not think about: It's hard for them to get a lot of fresh food right now, so chances are your meal will have been frozen. If they are labeling things as fresh, like fish or meat, you'll likely have to pay a lot more for it. Restaurants are currently paying 123% more for fresh fish for their menu.
The supply of fresh food is especially hard for one industry at the moment. Here's Why You're Having Trouble Finding Fresh Seafood Right Now.
They are worried about mask backlash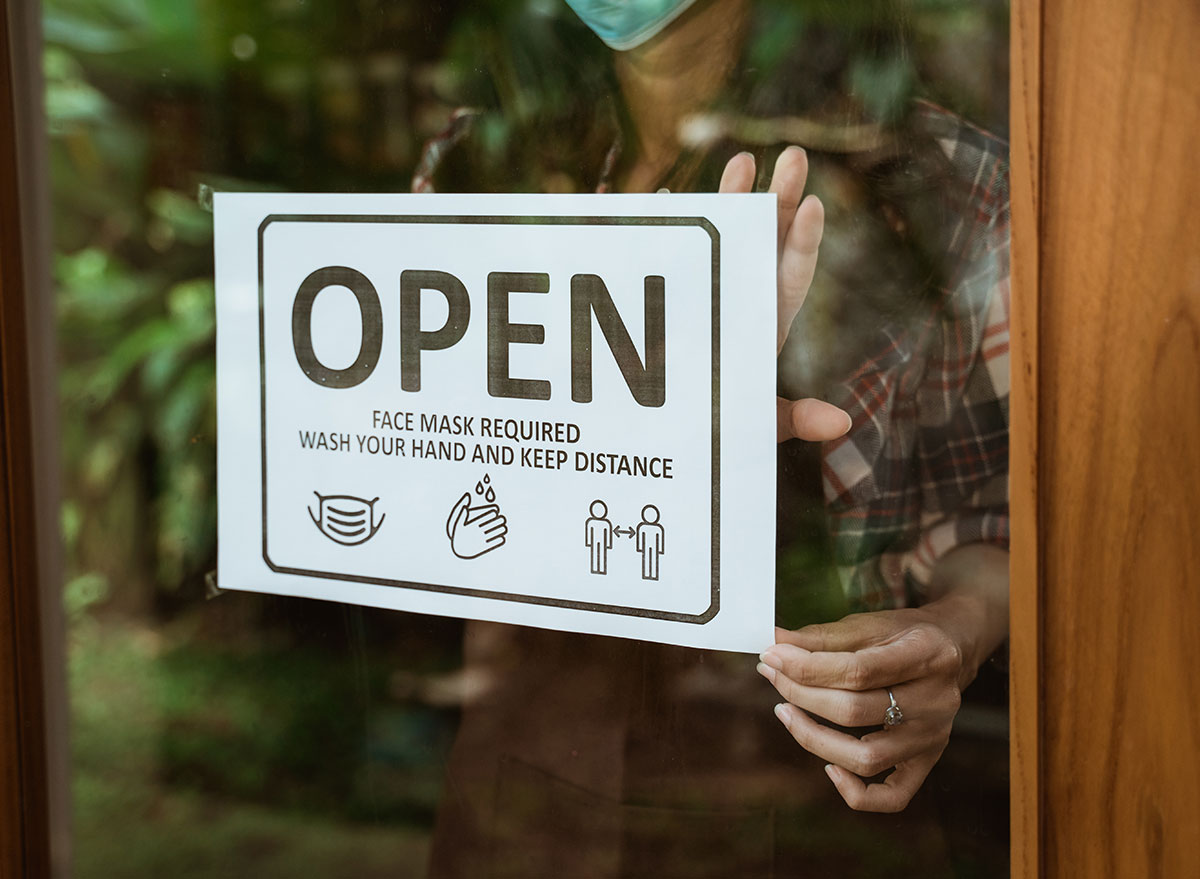 Viral outbursts about mask policies are not something your local restaurant wants to deal with right now. They've changed most things about running their business in order to keep everyone safe, and the last thing they want is to have angry customers because of it.
They don't want you to order through an app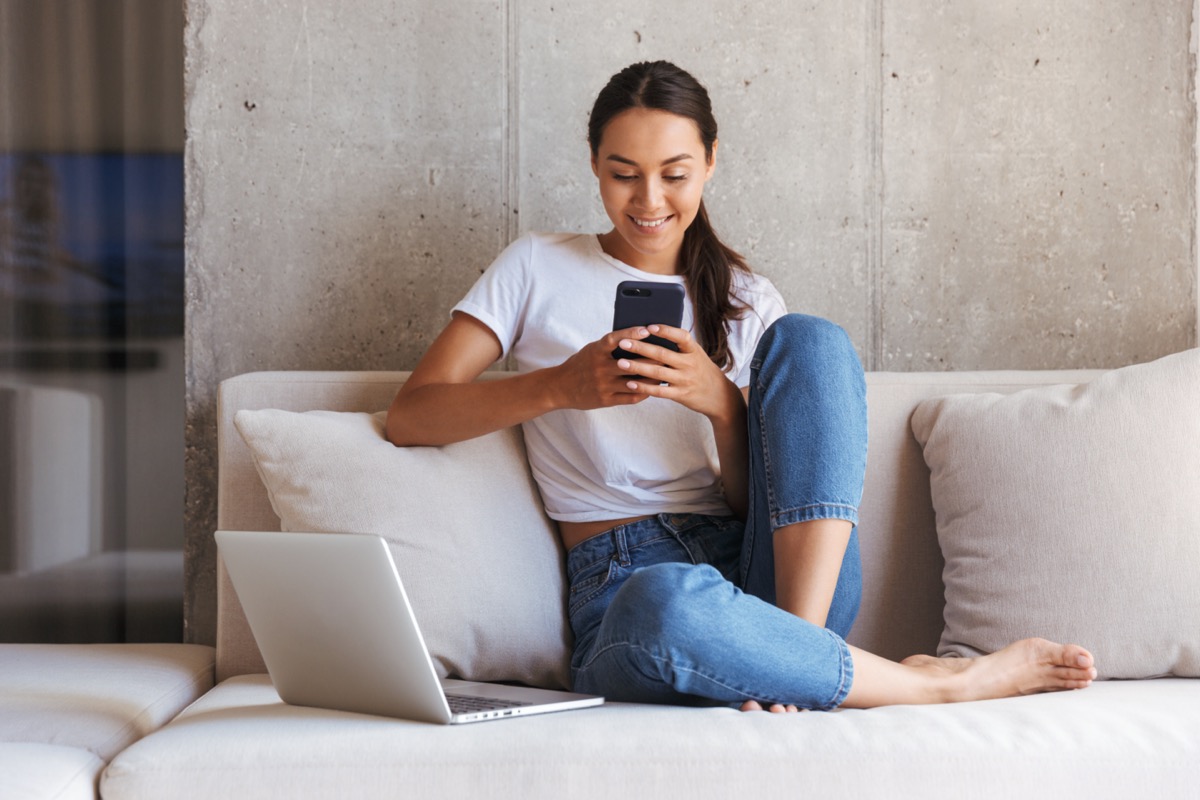 Third-party delivery apps are convenient, but often they require the customer and the restaurant to pay fees in order to use their services. One restaurant owner in Ohio told the New York Times that Uber Eats and Grubhub charge him every time someone orders. To avoid this, order directly from the restaurant!
Related: The Most Popular Place Americans are Getting Takeout From
Delivery isn't always the best option for fresh food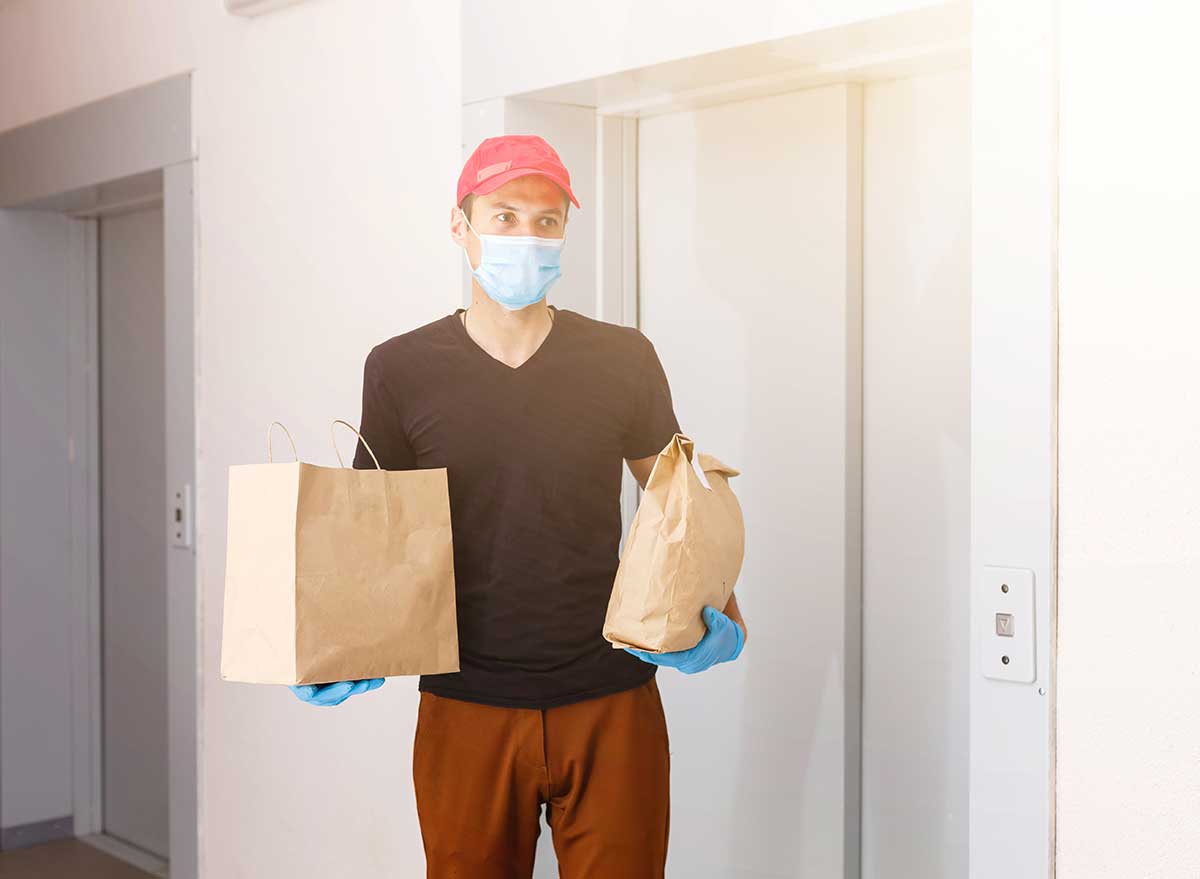 Although you can make sure the restaurant is getting all of the profit by ordering directly from them and it is safer than dining in, delivery isn't always the most reliable option for super fresh food. Sometimes, especially if they are having a busy night, it can take a while for a delivery person to get to your door.
Here are 7 Things You Should Never Say to a Delivery Person.
They're aware their rules are strict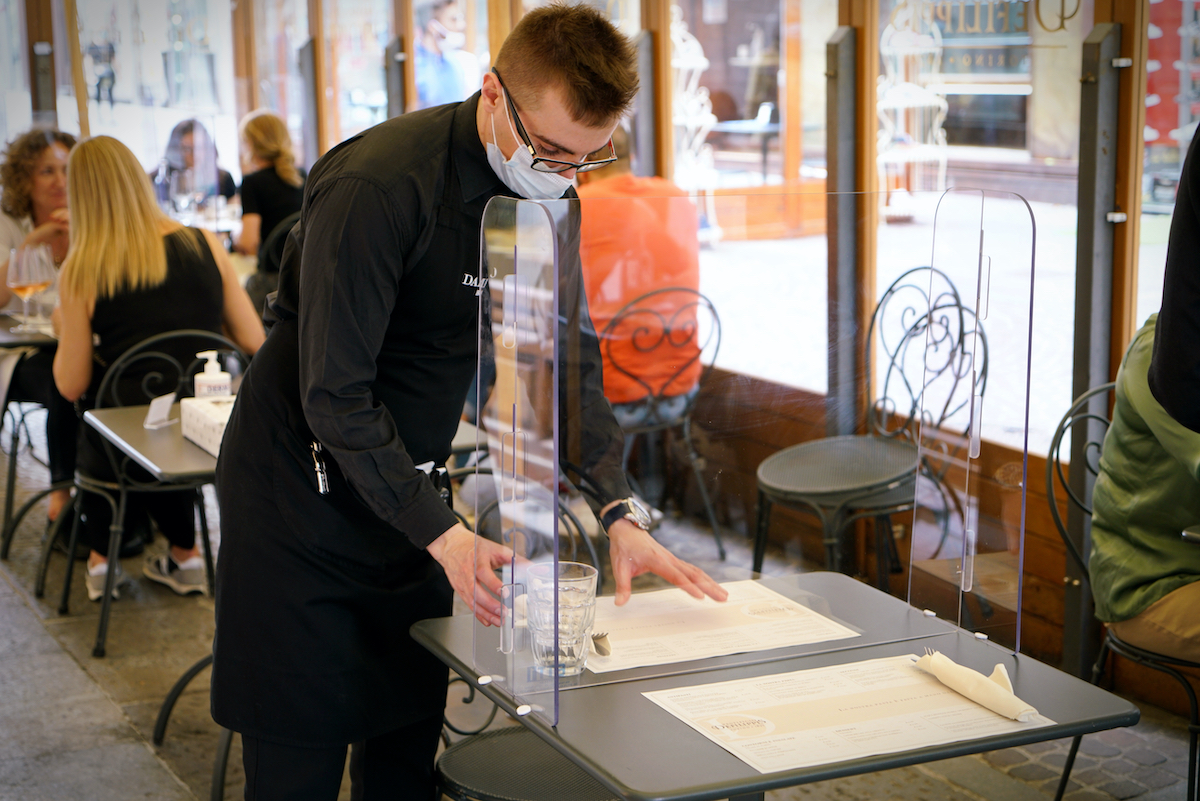 Restaurants often have hard guidelines on what employees say to you and how they prepare your food. But especially now with social distancing and extensive cleaning regimens, owners know these can be strict, but it is all to keep you, and their staff, safe.
They know they're flooding your inbox
If you've noticed more emails from your favorite restaurants in your email inbox lately, there's a reason. Many are using a restaurant secret to get in touch with you — they're using the internet! Newsletters are a great way to keep in touch with customers, especially because those who sign up are usually fans. They also allow the restaurant to announce special deals that people might not know of otherwise.6254a4d1642c605c54bf1cab17d50f1e
We're fans of newsletters here at Eat This, Not That! so sign up for ours!
They use certain words on the menu to get you to order more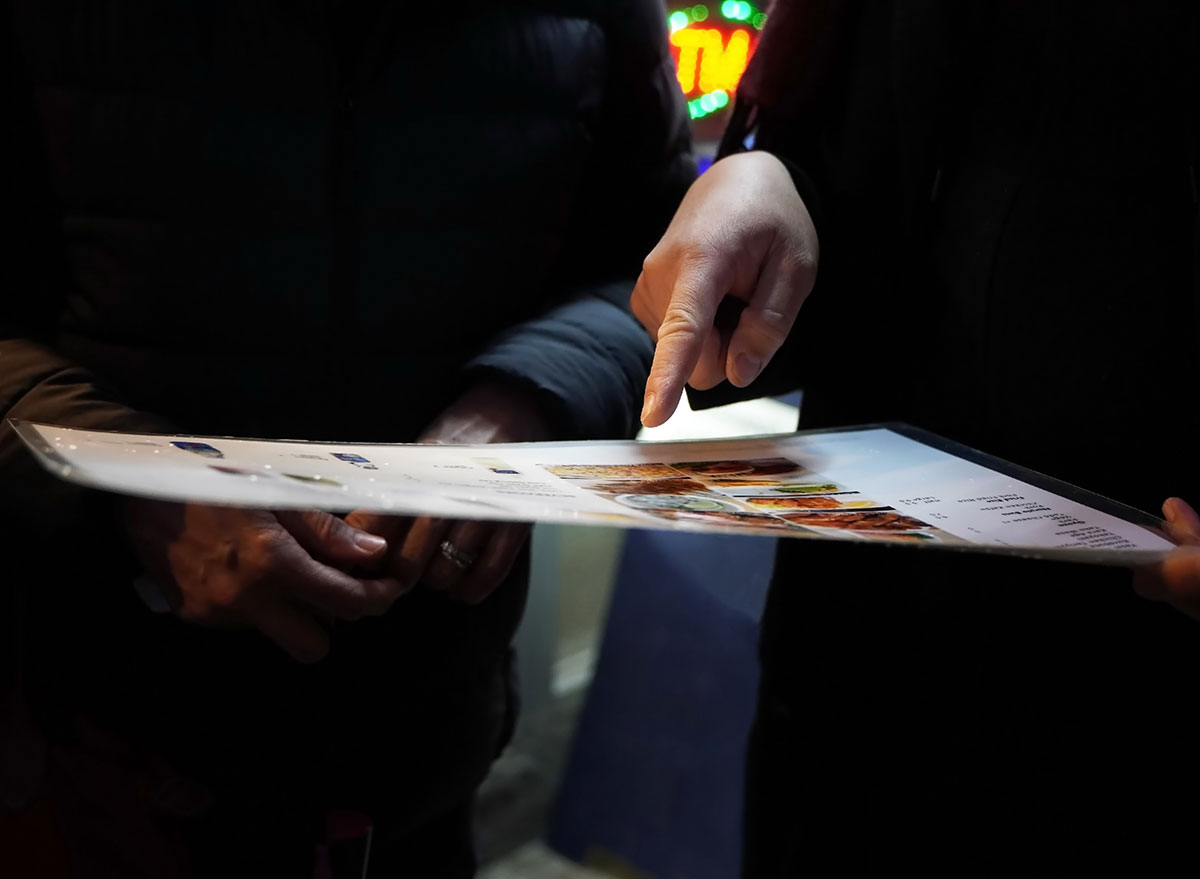 Deals and specials that pop up on menus are a restaurant secret oftentimes put there to get you to order more food. Getting an appetizer, entree, and dessert for a certain amount of money is a great way to get someone who may have only ordered an app and dinner, to pay a little more for more food.
Here are 15 Sneaky Ways Restaurants Add More Calories to Your Meals.
Amanda McDonald
Amanda has a master's degree in journalism from Northwestern University and a bachelor's degree in digital journalism from Loyola University Chicago.
Read more about Amanda