9 Beloved Menu Items You'll Never See Again
Restaurant chains are close to shutting down due to COVID-19, which means no more of these favorite dishes.
The lockdowns designed to curtail the spread of COVID-19 have hit the restaurant industry particularly hard, and as a result, a number of national chains are dangerously close to shutting down for good. And if these restaurant chains do close their doors permanently, some of America's favorite menu items may disappear as well. Hopefully, this won't be the case, as we can't imagine a world without these beloved menu items.
If, after seeing these, you're compelled to help out these struggling restaurants, we highly encourage you to order takeout or delivery from these spots in order to give them some much-needed business. And to stay informed on the latest coronavirus food news, sign up for our newsletter.
Village Inn's Chicken Fried Steak
The Denver-based pancake house was founded in 1958 and is known for classic diner menu items, like chicken fried steak. But, even before the pandemic hit, Village Inn was in hot water. The restaurant chain filed for bankruptcy after years of losses due to an increasingly competitive casual dining landscape. The verdict is out on whether or not the Village Inn will be able to weather this latest storm.
And in case you're curious, Here's Exactly When Every Fast-Food Restaurant Plans to Reopen.
Applebee's Sirloin Steak Fajitas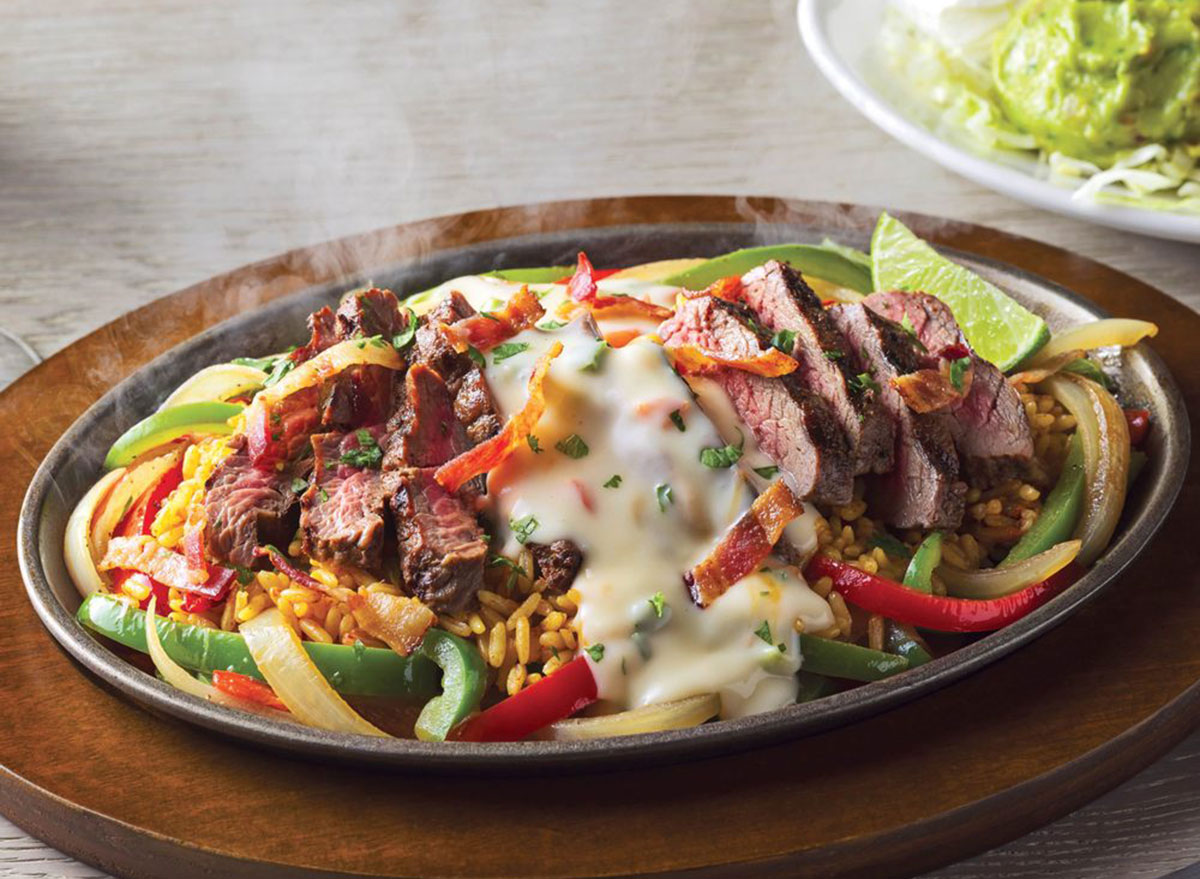 Business Insider reports that the nationwide chain is at high risk of not recovering from the pandemic, as analysts and industry experts predict that Applebee's will see sales plummet in the upcoming months. Those sizzling plates of steak fajitas that smell oh-so-good? If things don't improve, unfortunately, they may very well be a thing of the past.
Krystal's Original Krystal Burgers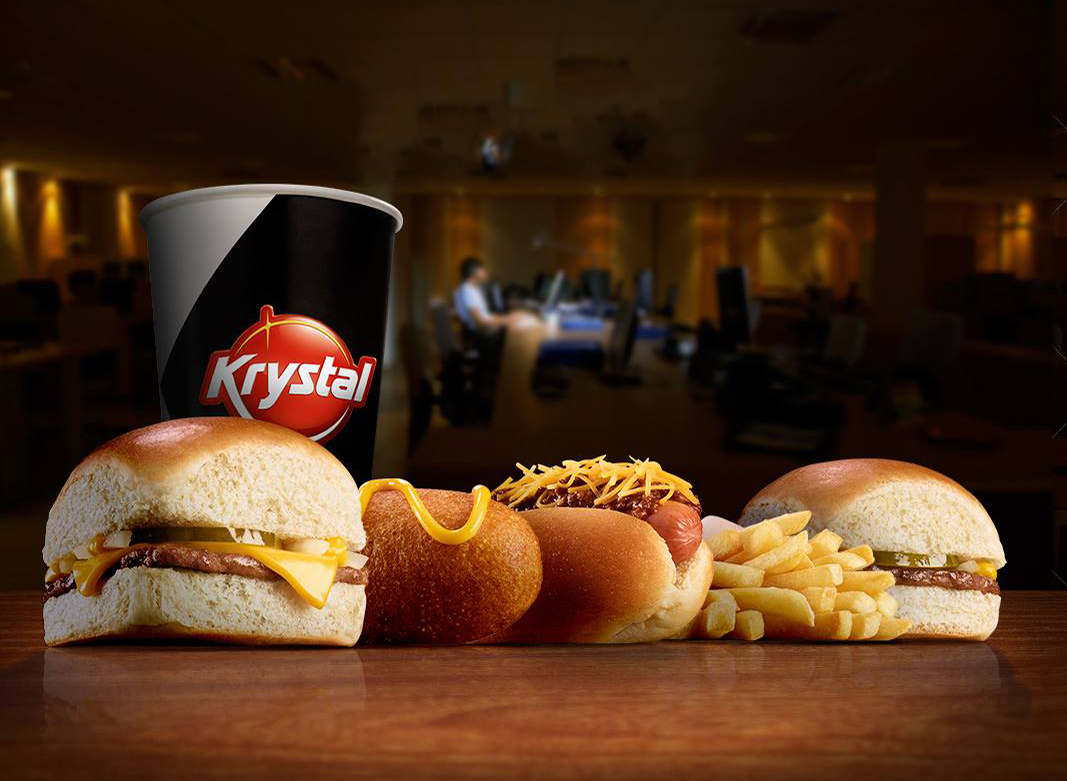 Weeks before the COVID-19 pandemic started, the Georgia-based burger chain filed for Chapter 11 bankruptcy protection, citing debts of between $50 million and $100 million. Yikes. Shuttered restaurants due to lockdown orders have severely lessened the odds of a healthy return for restaurants, which means that Krystal's famous burgers may be gone for good.
And if you love regional chains like Krystal, don't miss The Best Regional Fast-Food Chain in Your State.
Houlihan's Classic Spinach Dip
Late last year, Houlihan's filed for bankruptcy in advance of a corporate buyout that actually went through. But, industry experts expect a likely reorganization and rebranding of the restaurant chain, which means Houlihan's signature Spinach Dip could very likely go by the wayside. Say it ain't so!
Checkers & Rally's Big Buford Burger
Facing poor sales, Checkers & Rally's recently hired a new CEO to help turn the company around, but Restaurant Business reports that the burger chain is close to filing Chapter 11 bankruptcy, which could mean no more Big Buford Burgers or seasoned fries.6254a4d1642c605c54bf1cab17d50f1e
And if you're dining out, steer clear of these 100 Unhealthiest Foods on the Planet.
Steak 'n Shake's Chilli Cheese Fries
Steak 'n Shake is in such dire straits that Restaurant Business calls its latest move a "Hail Mary." The chain has converted most of its 107 closed stores into counter-service, rather than full-service, restaurants. The burger chain had a whopping $181.5 million in outstanding debt, which if not sussed out soon, means no more smothered fries from the burger joint.
Pizza Hut's Meat Lover's Pizza
It would make many people sad if Pizza Hut's famous meat lover's pizza vanished for good. And while that's not something that is likely to happen, one of Pizza Hut's largest franchisees is considering filing for bankruptcy. NPC International operates more than 1,200 Pizza Hut locations across the country, so if they go down, so could your local Pizza Hut.
And if you're ordering from the chain, here are The Best & Worst Pizza Items at Pizza Hut.
Wendy's Triple Cheeseburger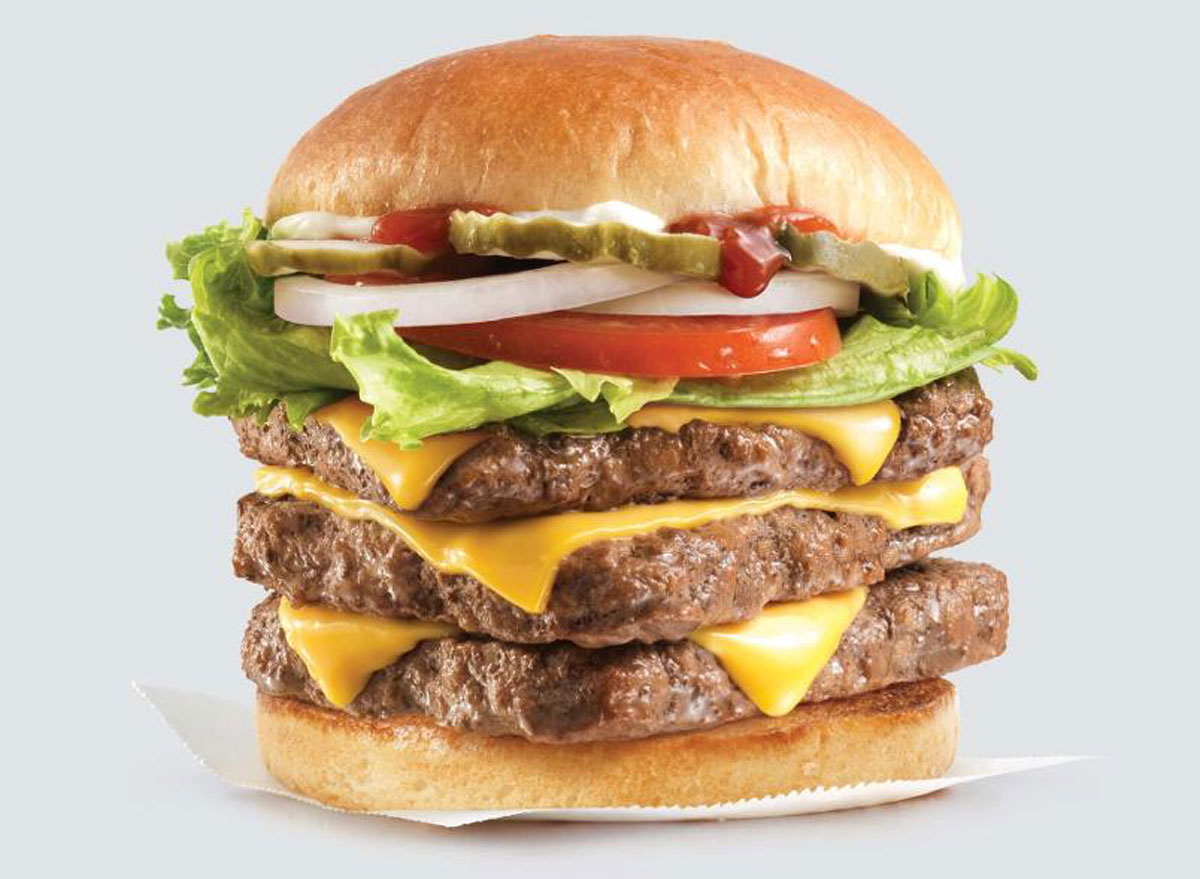 The very same franchisee corporation that oversees so many Pizza Huts also oversees almost 400 Wendy's locations. So, if  NPC International files for bankruptcy, that means there will likely be far fewer locations to pick up your triple cheeseburger.
Sweet Tomatoes/Souplantation Blueberry Muffins
Depending on what region of the country you're in, you either knew this chain as Sweet Tomatoes or Souplantation. Either way, it's closed all of its locations. Sure, we'll miss the salad bar, but real fans know the blueberry muffins were the hidden gem of the buffet.
And when you're eating at home, don't miss these 52 Life-Changing Kitchen Hacks That'll Make You Enjoy Cooking Again.