Rob Lowe, 58, Lives by These Habits To Stay Fit & Healthy
The celeb loves to work out and swears by the Atkins diet.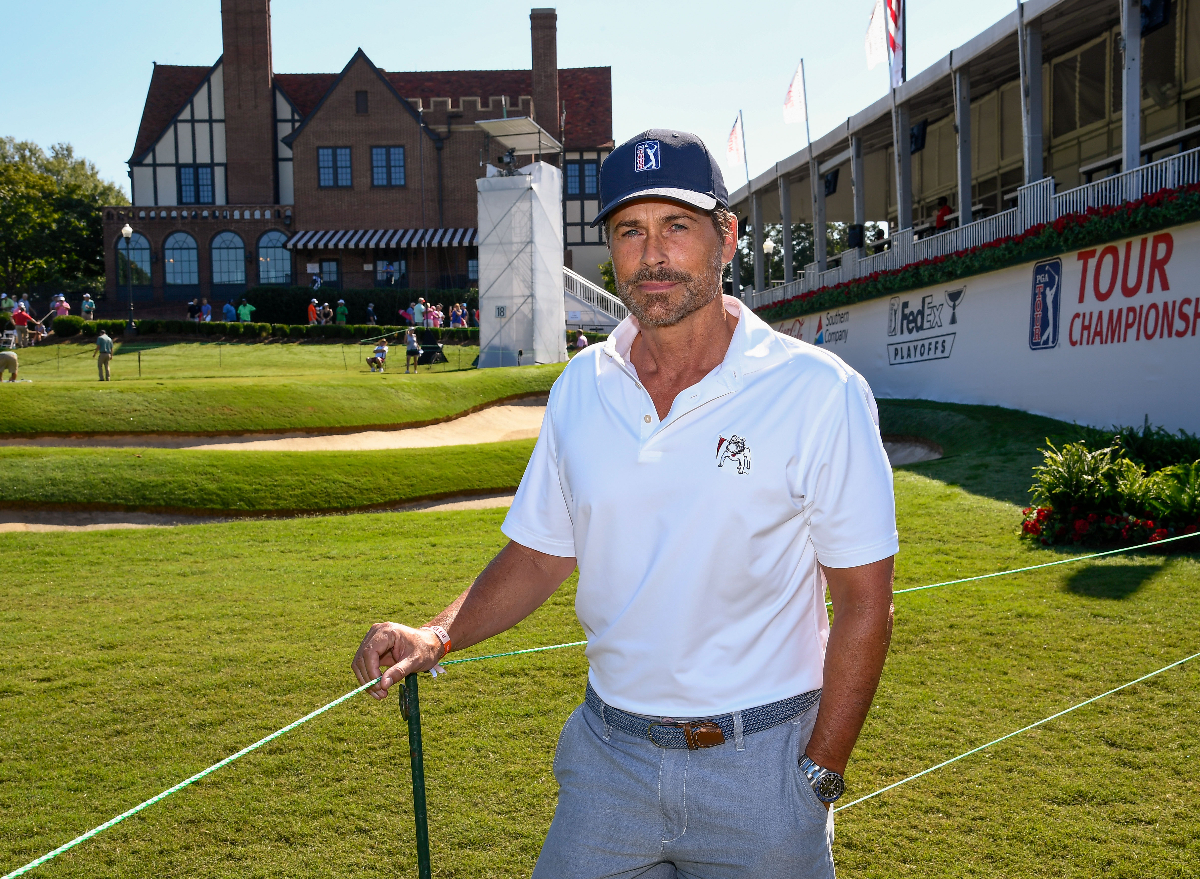 Can we take a moment to talk about (and admire) how amazingly fit Rob Lowe looks at 58 years old? The celeb is one of the main stars of Netflix's new film, "Dog Gone," which follows a dad and his son as they journey along the Appalachian Trail to find their missing dog, Gonker. The duo has two weeks' time to find Gonker, who's in dire need of his medication, according to Netflix. "Dog Gone" is based on a real story and will absolutely tug on your heartstrings.
It's apparent in "Dog Gone" that Rob Lowe is on to something good when it comes to his fitness and wellness routine. What are the keys to this star's youthful, totally in-shape appearance? Keep reading to learn more about Rob Lowe's fitness and diet go-to's.
Rob Lowe loves the Atkins diet.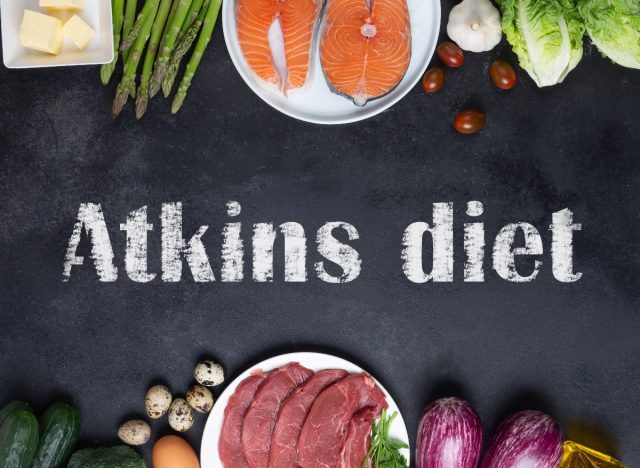 According to E!, Rob Lowe has been following the Atkins diet for quite some time—decades, actually. The celeb loves this low-carb diet so much, in fact, that he even became an Atkins spokesperson.
"I can't take myself or my diet so seriously. It's just such a bore, but I need to have fun and the Atkins lifestyle is a way for me to be able to do the things that I love in a way that's still really healthy," Lowe explained to E! in summer 2022.
This, of course, isn't the first time Lowe has raved about the Atkins diet. He told GQ in October 2021, "I'm now getting the studies that are backing up what I have been doing intuitively for years, which is eating the Atkins way—low carb, low sugar—and getting more than enough sleep. People used to make fun of me. But now the science is catching up—that it's more than beauty sleep. It's brain sleep, it's body sleep, it's focus."
Lowe's favorite treat to enjoy on the Atkins diet? The Atkins Iced Coffee Vanilla Latte Protein Shake. "It's got 15 grams of protein and as much caffeine. I love caffeine. It has much caffeine as a cup of coffee. I have one of these at four o'clock or 4:30 every day," Lowe told E!.
He's "really, really, really physically active."
It's clear Rob Lowe knows how to stay active, and he keeps his fitness interesting with variety. The Parks and Recreation star told Men's Health that he enjoys outdoor exercise, from walking and hiking to surfing and golfing.
"Today is a lifting day, and then I'm going to go to the driving range and will walk nine holes. That's the idea of heaven for me. I'm really, really, really physically active. I go berserk if I don't get to channel that physical energy. I get depressed, I get lethargic, I get unmotivated. I have to force myself to have proper rest days," he said.
He makes working out a priority.
Even amid an incredibly hectic schedule that comes with being a successful actor, Lowe makes working out a priority. If it's a day when he's on set, the star still carves out some time for healthy physical activity.
"For example, when I was shooting 'The West Wing,' every single lunch break I was in the Warner Brothers gym. I would eat prior to our official lunch break so I could hit the gym, power through an intense 35-minute workout which gave me time to cool down and shower and get back to the set," Lowe explained to Men's Health.6254a4d1642c605c54bf1cab17d50f1e
He focuses on mobility work and stretching.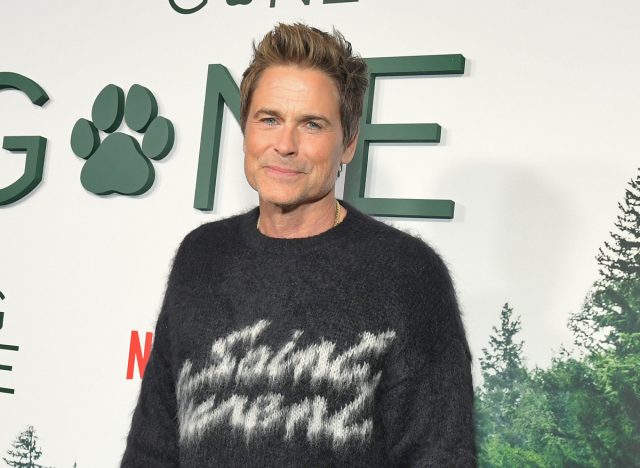 It's safe to say, Rob Lowe is crushing his fitness game in more ways than one. He's all about incorporating mobility work and stretching into his routine, and he even laid out a sample routine for Men's Health.
"Today I will go into the gym for a 40-minute session and do some warmups with planking and hinges. Then I'll get into some kettlebell swings, deadlifts, squats with raises, pushups, pulldowns, rows, and some lunges. I may do some leaps out in the yard and finish up with a little bit of abs. I don't break my days up into body parts—I do the whole body," Lowe told the outlet.
When it comes to rest and recovery, you can expect Lowe to still bring on the heat. For this star, a "rest day" typically looks like doing some low-impact cardio session on the Peloton for 45 minutes.
He's a fan of going on a good old-fashioned walk.
Ah, there's something so invigorating about embarking on a good old-fashioned walk, and Rob Lowe totally agrees. "
Walks are not just for old people. I've really gotten into walks," the celeb told GQ. "We all know that it can be good for our bodies, but, mentally, in terms of the meditation of it all, and the clarity of mind, and what you are able to think about and what comes up for you when you're walking, that was super surprising for me. I'm trying to integrate that. Because I always thought that was a waste of my time, honestly. I would see people walking and I'd be like, 'They should get on a treadmill! They should do some sprints. They should get in the gym.' I'm realizing, 'No, no, bro, you got that wrong. That's actually as important as anything else."
Alexa Mellardo
Alexa is the Mind + Body Deputy Editor of Eat This, Not That!, overseeing the M+B channel and delivering compelling fitness, wellness, and self-care topics to readers.
Read more about Alexa