7 Sandwich Chains Where Chefs Actually Eat
No one knows food like a chef. Here's where the pros go when they're hungry for a quick bite.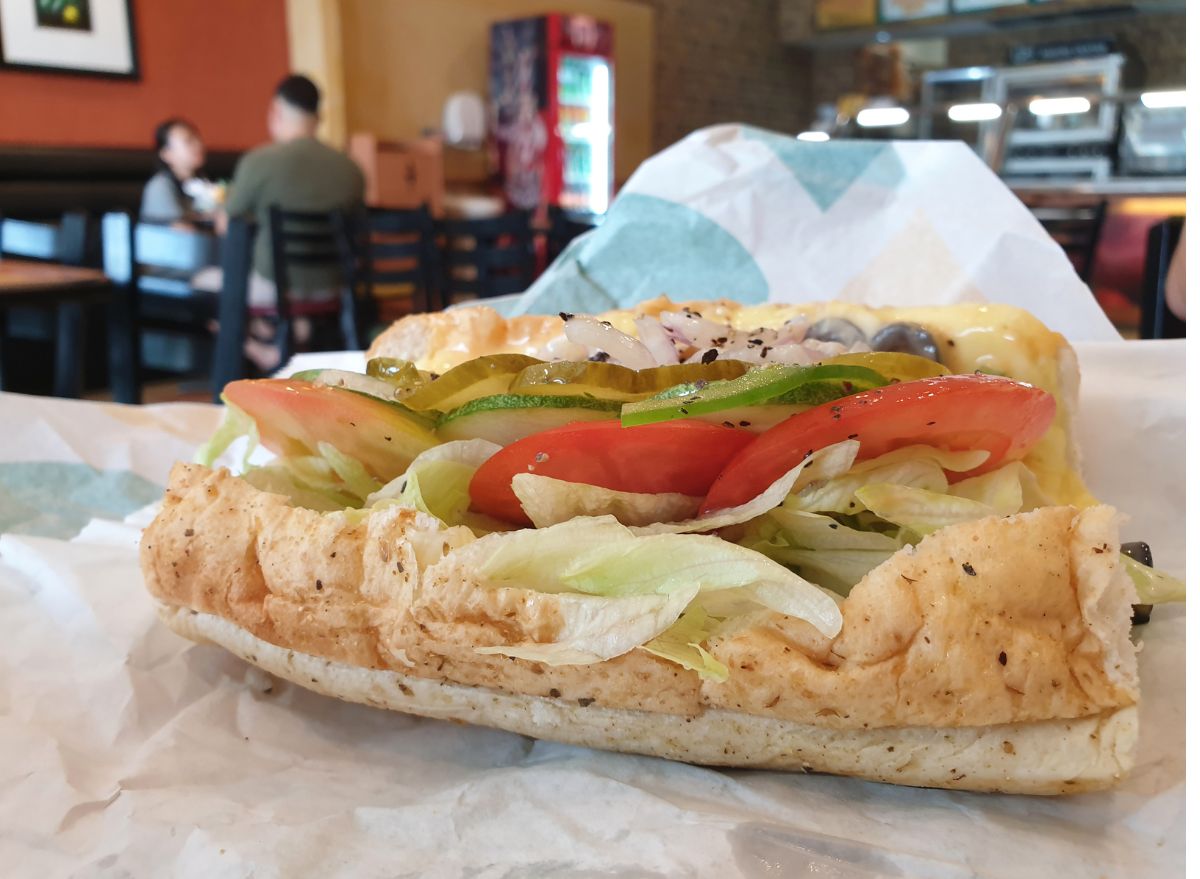 The product recommendations in this post are recommendations by the writer and/or expert(s) interviewed and do not contain affiliate links. Meaning: If you use these links to buy something, we will not earn a commission.
People have been eating sandwiches since at least the first century B.C. According to the Haggadah, a Jewish text read during the annual Passover Seder, famed rabbi Hillel the Elder made sandwiches using Paschal lamb, bitter herbs, and unleavened matzoh bread. That's a lot of centuries of people putting meat, veggies, and more between two slices, and people have only gotten better at stacking food on bread over the years. Humans love sandwiches, and you can find them in almost every culture around the world.
"Sandwiches are part of my main food groups," says chef Diana Manalang of New York City's Little Chef Little Café. "They have everything: Bread (grains), lettuce, onion, peppers, cucumbers (vegetables), tomatoes (fruit), cheese (dairy), meats of all kinds (protein), and sauces like mayo or oil and vinegar (fats). The entire pyramid is represented in each bite."
These days, there are countless chains serving up subs, sammies, grinders, hoagies, or whatever your people call a sandwich, but which ones are the absolute best? We again turned to chefs, and asked them to name their favorite sandwich chains and give us some insight into their orders. Read on to become a pro at ordering your sandwich like a chef and find out the overwhelming top pick.
Based in Manasquan, N.J., Jersey Mike's was founded on the seashore in 1956 and has grown to over 2,000 locations around the United States. Many of the chefs we polled are big fans, with Jersey Mike's coming up over and over again as a favorite stop for a quick, well-made sandwich.
"For sandwich chains, I am a big Jersey Mike's fan and always, always order a version of an Italian sub/hero/grinder, whatever you want to call it," says Manalang. She even shared her customized order. "Here's my sandwich build: Italian sandwich with provolone, ham, capicola, prosciutto (if it's available), salami, pepperoni. Toppings must include shredded lettuce, thin sliced onions, tomatoes, pepper rings, cucumbers, oregano, oil, vinegar, and mayo."
Jorge Rodriguez, executive chef at Florida's Cirq at Broken Sound Club, is also a Jersey Mike's fan. "My go-to is always Jersey Mikes and you can't go wrong with a Classic Italian Sub," he says.
Another rave for the chain–and the Italian sub–comes from Stephen Parker, executive chef at Black Tap Craft Burgers and Beer. "If we are talking chain sandwich shops, then I have to go with Jersey Mike's," says Parker, who loves the house-made bread. "Unlike other fast food chains, this sandwich shop makes their own bread fresh daily and slices all of the meats to order. My order is The Original Italian, I especially love the prosciutto and capicola and fresh Italian bread."
Pasta Ramen Executive Chef Robbie Felice also described Jersey Mike's as his go-to. "It's just damn good and always consistent," says Felice, who is gearing up to open his own Italian sandwich shop in Montclair, N.J., called Fatto Con Amore. "You can never go wrong especially when ordering the Chicken Cheese Steak."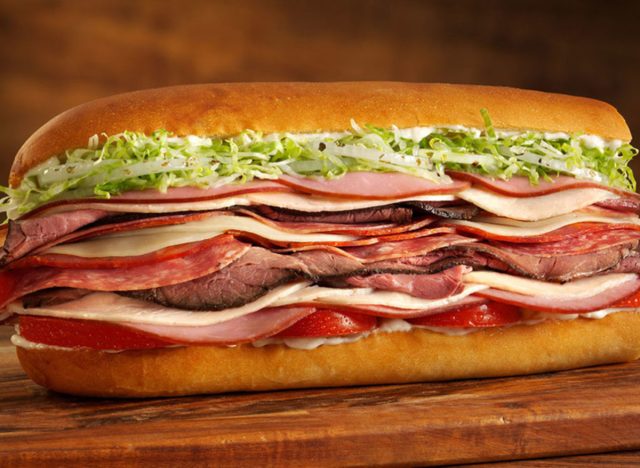 Founded by Jimmy John Liautaud in 1983, this Illinois-based chain has some 2,800 locations across 43 states. Serving up subs and wraps, the popular chain is a favorite of Stephen Marcaurelle, executive chef and partner at NautilusPier 4 in Boston. He tells us his favorite is the biggest sandwich, packed with five different kinds of meat on 16 inches of garlic bread. "I love the JJ Gargantuan from Jimmy John's," says Marcaurelle. "It started when I lived in Minneapolis and I would stop there on my walk home from the gym."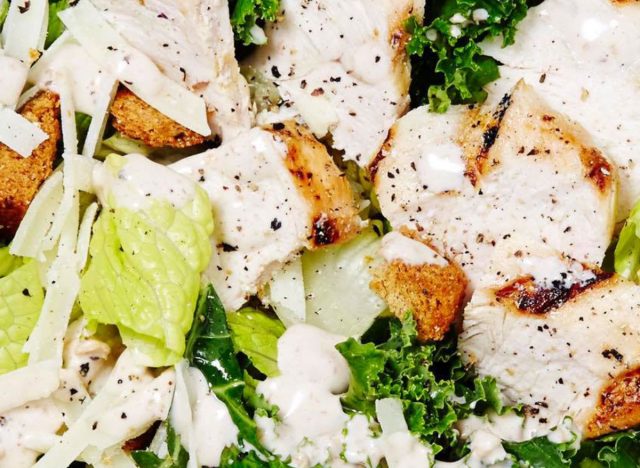 With over 70 locations up and down the East Coast, Chopt is primarily known as a salad chain. But it also makes a mean sandwich wrap, notes chef Ari Miller of Frizwit, a Philadelphia-based pop-up cheesesteak spot.
"My favorite sandwich is the Kale Caesar wrap at Chopt," says Miller. "I think it's hard to find a chain that does leafy greens justice. So I'm always excited when the stars align to be passing a Chopt during eating hours."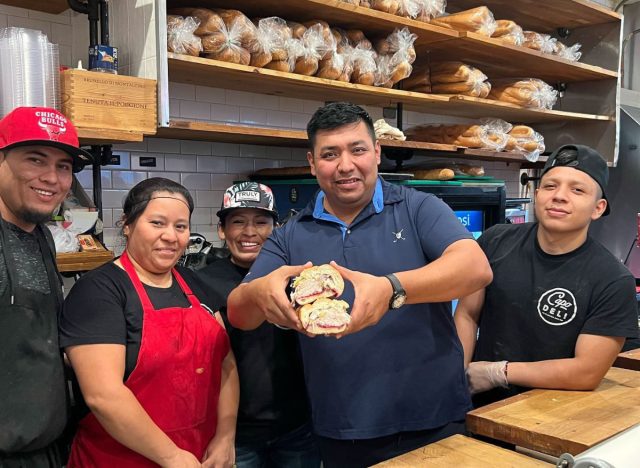 This small chain, with locations in Washington, D.C., and surrounding suburbs, gets the thumbs-up from Brian Pancir, corporate culinary director at Thompson Hospitality. "As a resident of the D.C. and Virginia area, I found an Italian deli, the Capo Italian Deli, which competes with the best of the best, serving classic in-house cured Italian meats piled onto fresh Italian hoagies," says Pancir, who recommends "The Capo"' special, in particular. "Loaded with soppressata, mortadella, provolone, lettuce, tomato, onion and house dressing," he says, "this three course meal on a sandwich will not disappoint."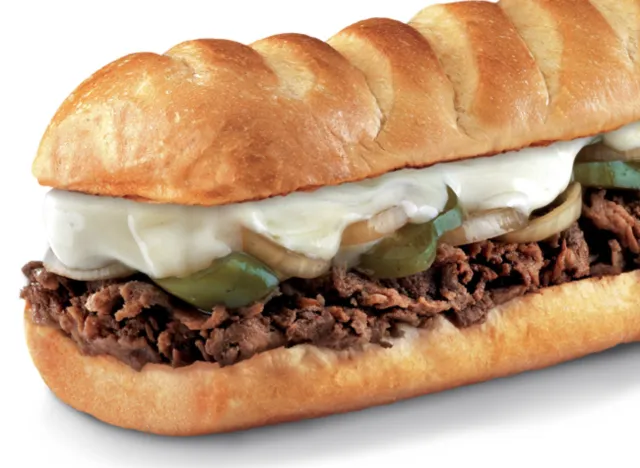 Chef Pancir is also a fan of Firehouse Subs, which boasts over 1,200 locations across the U.S. and Canada. "As chefs we love amazing food, but we always love the quick bit to eat as well," he says. "My personal sandwich I can't get enough of is the Firehouse steak and cheese sub from Firehouse Subs. The thin shredded ribeye with melted provolone cheese, and I love to add onions, pepperoncini peppers, and hot sauce. It's a foot-long quick bite that doesn't disappoint on flavor and price."
A small chain on the North Shore of Massachusetts, Rose & Vicki's gets a nod from Dan Delancey, executive chef at The Quarterdeck Restaurant in Falmouth. The sandwich shop can be lifesaver after a night out, Delancey says: "I'm a big fan of Rose and Vickie's. I always order an Italian with everything. It's delicious! Or, if I'm hungover, a steak and cheese is my go-to cure."6254a4d1642c605c54bf1cab17d50f1e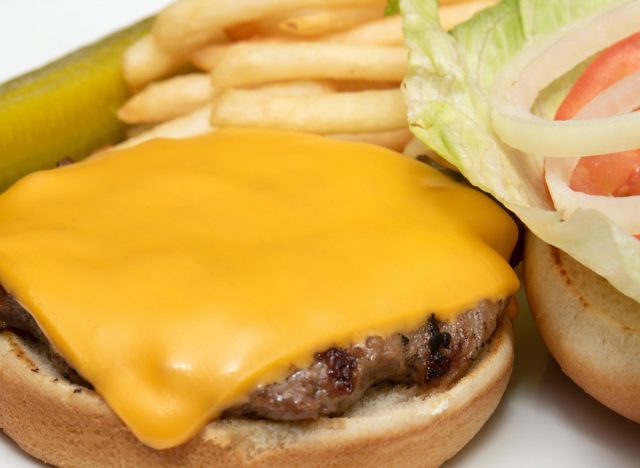 This Hawaiian restaurant gets a huge rave from Philadelphia-based chef Kiki Aranita, who grew up eating at the chain, which has locations on the islands and is also opening soon in Las Vegas.
"In Hawaii it's Zippy's! Best chain restaurant in the universe," Aranita enthused. "I'll get a Teri beef burger with onions—yes, I know that's technically a burger, but my grandparents called burgers sandwiches, so I stand by it."
Tanya Edwards
Tanya Edwards is a seasoned food and health journalist, who has held roles at Yahoo Health as Managing Editor and at Food Network as Programming Director.
Read more about Tanya