8 Restaurant Chains Where Chefs Actually Eat
From a big breakfast to a big steak, these chains serve up the food even pros adore.
Most of us may not be able to churn out tasting menus or author cookbooks, but if there's one thing we have in common with chefs, it's the inability to resist the siren song of the Bloomin' Onion.
Even chefs, with all their culinary acumen and affinity for top-tier ingredients, love a chain restaurant now and again, be it an Italian spot, a streamlined burger, or a familiar fixture for Mexican comfort food. Fast-food chains, in particular, are a frequent fixture for chefs, but when they've got extra time to wine and dine, full-service chains scratch the itch just as well.
These are the 10 restaurant chains where chefs actually eat.
The Breakfast Biggies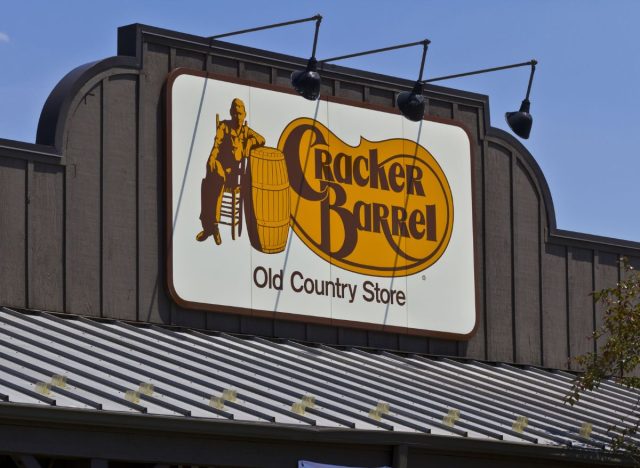 When it comes to full-service restaurant chains that focus on breakfast, it's downright impossible to narrow it down to one. This is why Rafael Gonzalez, executive chef of the JW Marriott Houston Downtown, is an equal-opportunity breakfast-lover with an appreciation for three of America's biggies.
"I can eat breakfast all day," says the chef. "So with the family we sometimes end up at Cracker Barrel and order eggs scrambled, cheese, hash brown casserole (I like it and recreate it at home), biscuits and gravy. Good at any time of the day."
He also likes IHOP, but ironically not for their pancakes. "I also go to IHOP but never order pancakes or French toast," he says. "I stick to the omelets, which are pretty good and large.  I like starting the day with a big breakfast."
Then there's the almighty Waffle House, which hits a nostalgic spot all its own. "Has anyone planned a road trip around Waffle House or stopped by during a long trip?" he muses. "You must try the pecan waffle—it's much better than you think, or it just brings back great family vacations." He adds that he typically never orders griddle items for breakfast because they're usually nothing special and easy to make at home, "but this waffle is really good."
Bubba's 33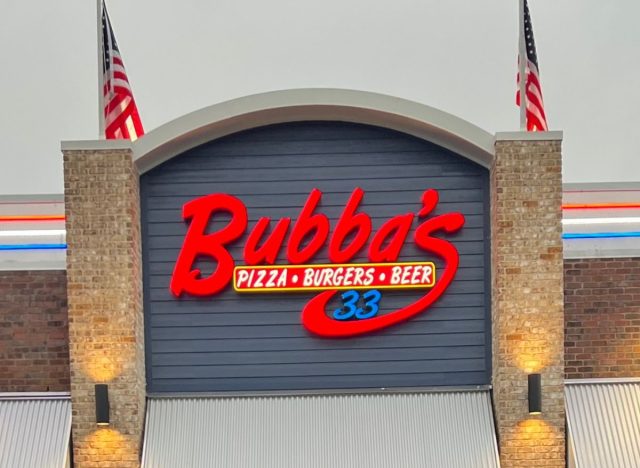 With locations all over the country, from Indiana and Colorado to Texas and Virginia, Bubba's 33 may be one of the most prolific chains you've never heard of. Known for its Americana comfort food, it's a favorite for Adam Polisei, executive chef of Union New American in Tampa.6254a4d1642c605c54bf1cab17d50f1e
"Bubba's 33 is our most frequented dining destination and I have never had a bad meal," proclaims the chef. "Their garlic knots are incredible, and their house salad is my favorite salad at any restaurant." Of the latter, he explains that it's the "epitome of a simple house salad," but they do it so well.  "The lettuce is ice cold, the ranch dressing is perfect, and most importantly, it tastes and looks exactly the same every time that I have ordered it."
Outback Steakhouse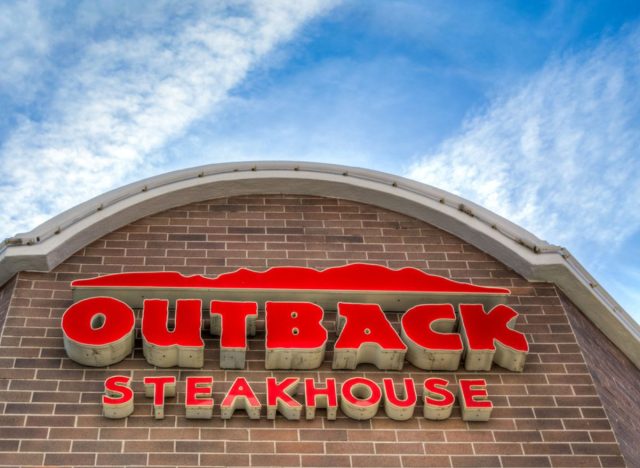 It's time to talk about the Bloomin' Onion. Few menu items capture the zeitgeist of chain restaurant culture like this Outback Steakhouse behemoth, arguably the most famed dish on its menu, eclipsing even the steaks. It's a consummate guilty pleasure food for many, including chefs like Polisei.
"The other chain restaurant that we frequent is Outback Steakhouse," he says, citing nostalgia as a major factor. "The Bloomin' Onion, coconut shrimp, and Caesar salad spark memories of my childhood and they are consistently great."
Of both Outback and Bubba's 33, Polisei notes that his daughters love the food at both, and their staff does an incredible job of making them feel special. "These restaurants have nailed their conceptual identity and they consistently deliver exactly what you expect when you dine in their restaurants.
Texas Roadhouse
Another steakhouse chain that chefs love also happens to be the fastest-growing chain in the nation—for good reason, apparently. Not only does the general dining public clearly love Texas Roadhouse, but so do chefs like Robbie Shoults, owner of Bear Creek Smokehouse in Marshall, Texas. As the chef of a steakhouse in Texas, he's well-versed in what Texas-inspired steakhouse chains should be. His go-to? "I always order the Dallas filet," he says. "It's the best cut, lowest in fat, and most tender."
Longhorn Steakhouse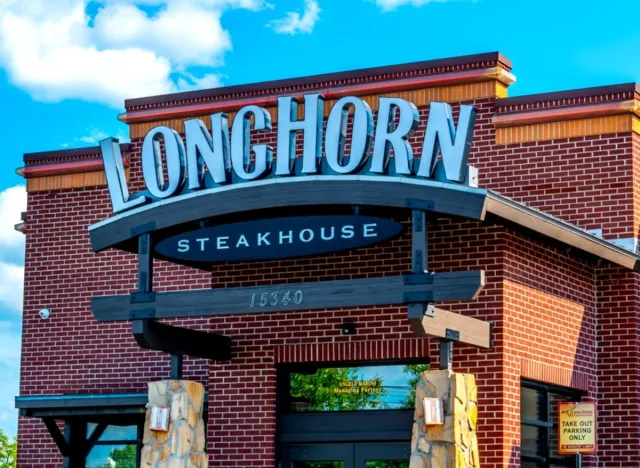 For Zac Lennox, chef of Houston's Palacios Murphy restaurant group, the steak chain for him is Longhorn Steakhouse—and it all comes down to the real-deal legitimacy of their fire-grilled filets. "There is something that just jingles your DNA when you eat meat that has been cooked on a wood fire," he explains, noting that food was historically cooked this way for "99.9% of mankind's existence."
For him, there's something special about a flame-grilled piece of meat, imbued with smoke and kissed with char. "It just takes you to another place," he adds. "Steakhouses are all over the place. You can spend five times the price and not get a steak that is as satisfying as Longhorn's offering."
Lennox also applauds the extra effort that Longhorn puts into cooking its steaks this way, pointing out that they go so far as to run a "wood grill school" that employees are required to attend. "Super high-end steakhouses usually do not use wood fire because, well, it's hard to find cooks that are competent and willing to endure the heat. Longhorn went for it. I applaud their audacity."
Hillstone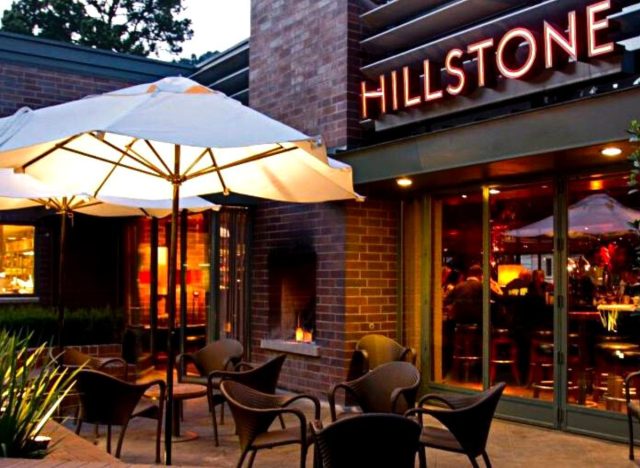 All over the country, Hillstone is a chameleon of a chain that bears different names depending on its whereabouts. In Scottsdale, it's called Houston's. In California, it goes by Honor Bar and Bandera. In Colorado, there's Cherry Creek Grill and White House Tavern. No matter the moniker, this upscale American chain has a fan in Michael Serpa, lauded chef/owner of Serpa Hospitality Group in Boston.
Olive Garden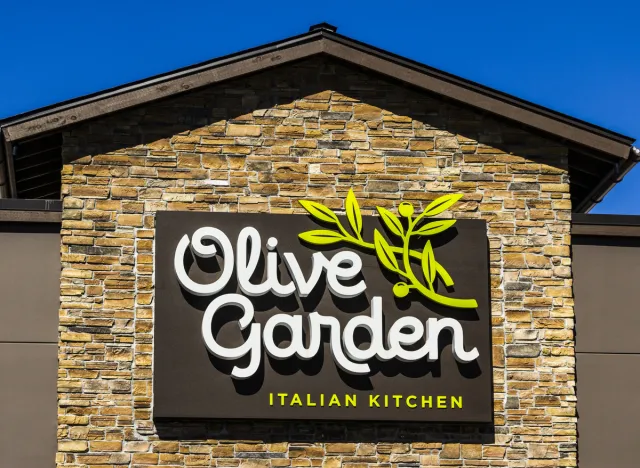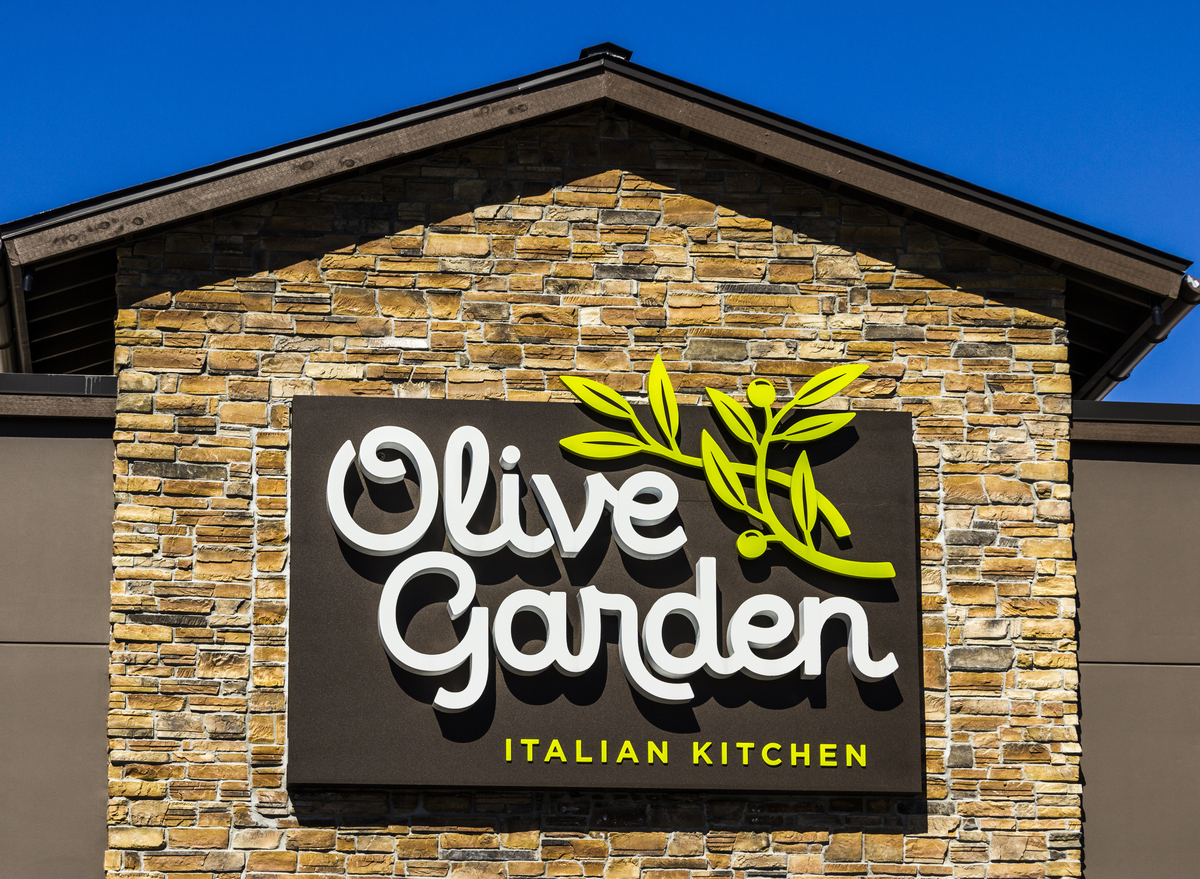 Even chefs feel the heartwarming family vibes at Olive Garden. Just ask Pablo Estrada, chef/owner of Fattoria e Mare in California's Half Moon Bay. As the chef of a homey, familial Italian restaurant, he knows a thing or two about good Italian food, too—and that's particularly true of Olive Garden's salad.
"The Olive Garden salad is very unique to me, as it's very fresh and full of flavor," he explains, adding that its ingredients—the crisp lettuce, red onions, olives, croutons, parmesan, and peperoncino—blend together to create a bright, fresh taste that pairs perfectly with a bottle of Vermentino. "On any given night, it's not only my table that's asking for seconds, it's everyone around us, and we think it's because the dressing has so much great flavor!"
Carrabba's Italian Grill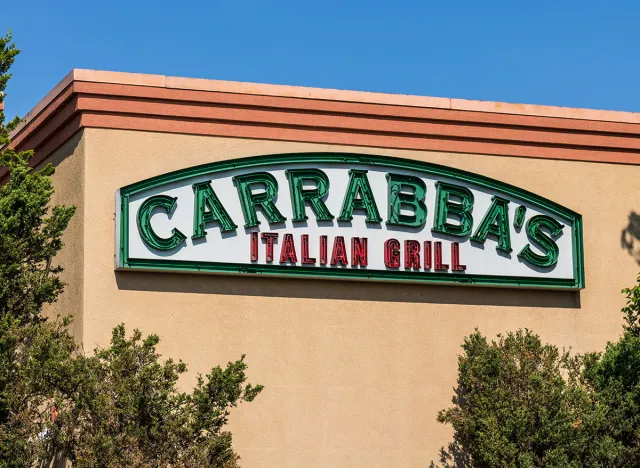 Another Italian chain that chefs love is Carrabba's Italian Grill. It's the top pick for Emerio Viramontes, executive chef of Chef's Palette at the CANVAS Hotel Dallas. Reliable, comforting, and consistent, he has his go-to order down pat. "I always start with an order of calamari, since no Italian meal is complete without it," he notes. "Then, I have the lobster ravioli in the decadent white wine cream sauce and finish with tiramisu for dessert."
Matt Kirouac
Matt Kirouac is a travel and food writer and culinary school graduate, with a passion for national parks, all things Disney, and road trip restaurants.
Read more about Matt