10 Ways to Save Money at Popular Steakhouse Chains
Spend your precious pennies the right way with these smart tips.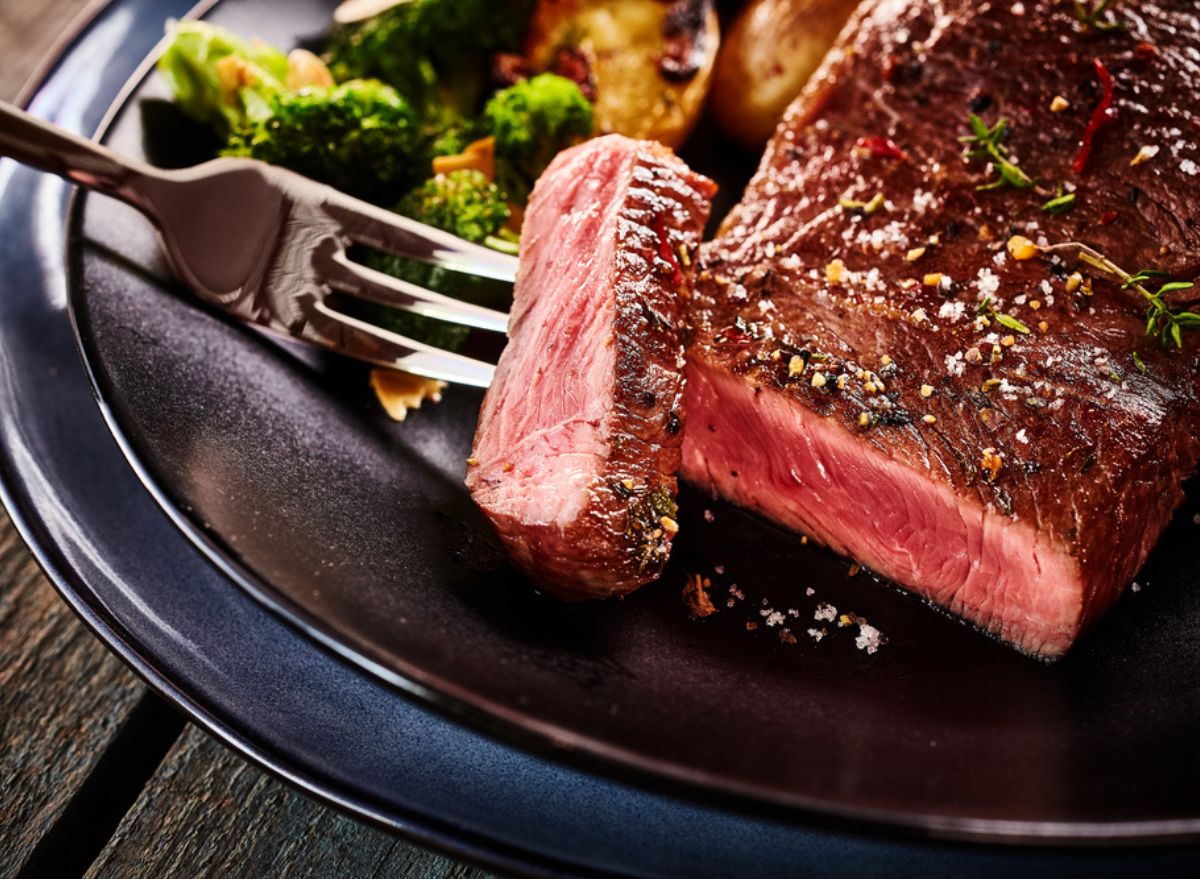 We love a good steakhouse from Ruth's Chris to LongHorn to Texas Roadhouse, but what we also love (and you probably do too!) is a good deal. Yes, these steakhouses can be expensive, but employees and former employees have taken to TikTok, Reddit, and other social media platforms to share their secrets to save money and get your meals for less without sacrificing flavor. 
As always, this can vary by location, so be sure to ask about any specials before ordering, or call and make sure they're offering specific specials. 
Looks for a location's 'cheap' cuts
This tip is actually about a steakhouse in New York City called St. Anslem, but it bodes true for other steakhouses as well. A Reddit thread on looking for cheaper steakhouses says to look for the "butcher" steak in particular, but any cut that isn't one of the popular cuts like filet mignon or ribeye will be more affordable. 
Order the Filet Medallions at Texas Roadhouse
A former Texas Roadhouse employee spilled the beans on TikTok about this menu hack. The Filet Medallions dish, which comes topped with peppercorn or mushroom sauce, contains nine ounces of beef, for less than the normal filet, which is about six ounces. She also notes you can ask for it without the sauce. 
Ask about senior and veteran discounts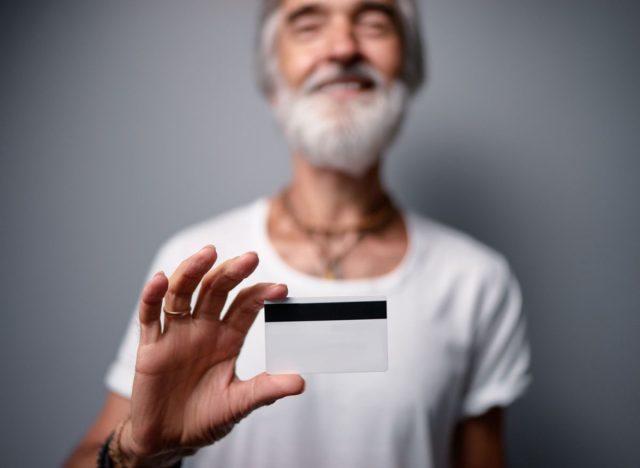 Many chains offer discounts or free sides/appetizers/desserts to people over the age of 65 or those who have served in the military. LongHorn offers 10% off for veterans, as does Outback Steakhouse. Don't be shy, it can't hurt to ask your server, or call in advance if you'd prefer.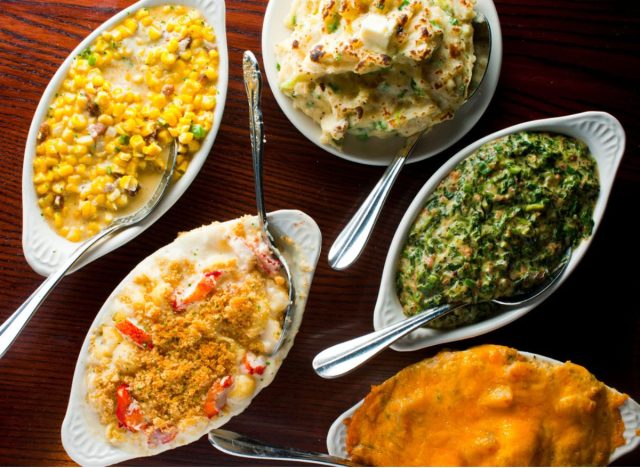 This honestly can work at almost any restaurant. A Texas Roadhouse employee shared on TikTok that if a dish comes with rice or mashed potatoes, you can swap out for almost any other side on the menu—which means you can go healthier, or potentially, more expensive. It's worth asking!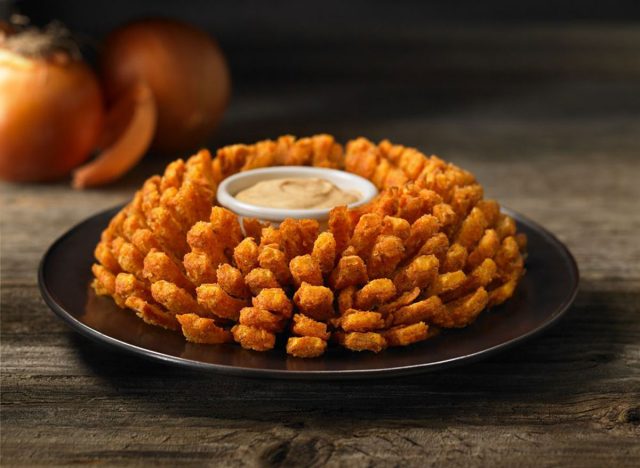 If you join the Longhorn Steakhouse Email Club, you can get a free appetizer like steakhouse wings with the purchase of a meal the next time you go. Capital Grille Insiders get updates about new menu items and other opportunities. Landry's Select Club offers specials at Landry's, Del Friscos, and more. Outback's Dine Rewards program will get you deals there, and at Fleming's.  You'll get regular emails from the restaurant with other deals as well.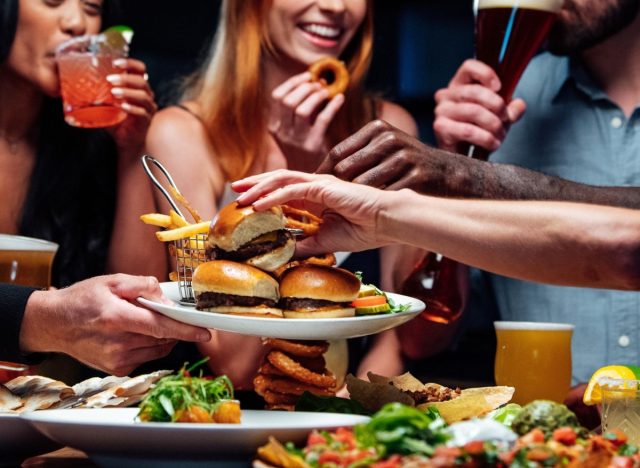 While prices vary by location, the happy hour menu at Ruth's Chris is a great way to sample the steakhouses' offerings without running up a huge tab. You'll find the burger, steak sandwich, tuna tartare, and usually a small filet paired with a nice glass of red for a nice price. Check with your local favorite, if you don't have a Ruth's Chris, they may have a happy hour menu too!
Get the early bird special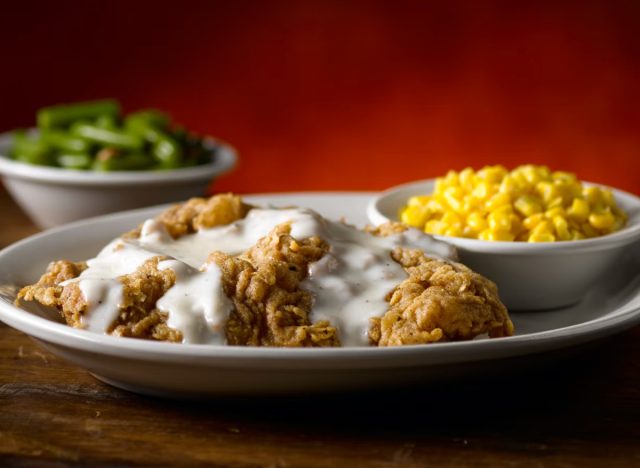 At many Texas Roadhouse restaurants, early diners get the bargains. Available Monday through Thursday before 6 pm, the menu items are all around $10-$12, and yes, that includes steak (sirloin, chopped steak, and country fried) along with BBQ chicken, chicken tenders, pulled pork, and more. 
Follow your faves on Facebook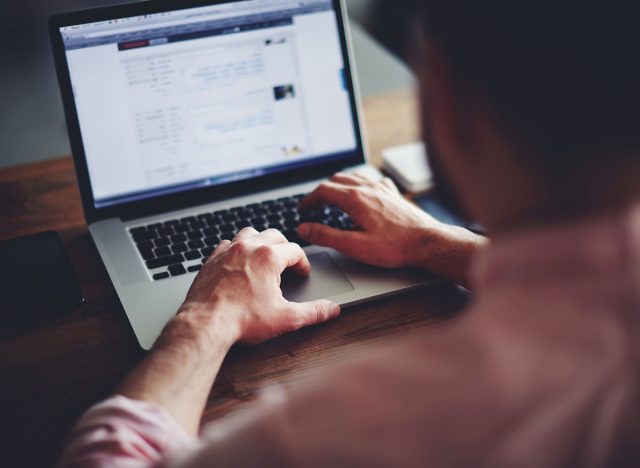 Whether coupons for followers or just announcing new specials, most of your favorite restaurants will use social media like Facebook to share the latest, such as Texas Roadhouse adding $5 to any $30 gift card or Capital Grille announcing their Generous Pour wine event.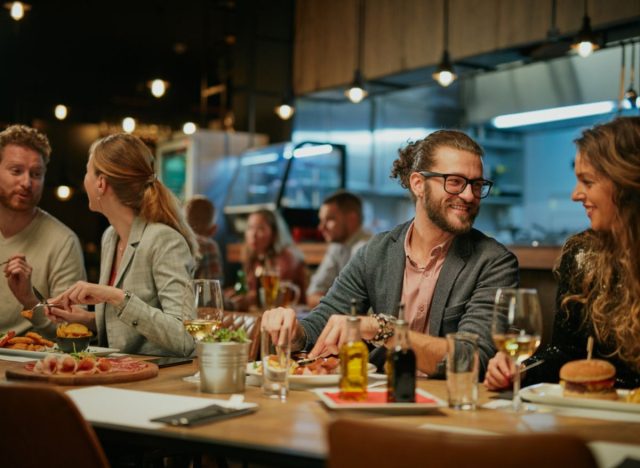 Morton's Steakhouse has a bar bites menu that varies by location, but is available at most. You can get mini burgers, oysters, and other bites for a lot less at this upscale spot, and many other smaller steakhouses will also offer small plates at the bar.6254a4d1642c605c54bf1cab17d50f1e
Many steakhouses, like LongHorn, are open for lunch, and they have a pretty similar menu (albeit with smaller portions) at lower prices during lunchtime. If you're on a budget and want a steakhouse treat, head over at lunch for great deals.
A previous version of this article was originally published in Aug. 2022. It has been updated with new information.
Jordan Summers-Marcouillier
Jordan Summers-Marcouillier was born and raised in San Jose, California and now works as a writer in New York, NY.
Read more about Jordan