8 Restaurant Chains That Serve the Freshest Seafood
These chains have all taken an oath to serve you the freshest seafood you can find.
The word "fresh" is rather loaded in the food world, and that's especially true in the seafood world. While terms like "organic," "vegan," or "soy-free" can only be used when the food in question is certifiable as such, "fresh" is not a protected term. This is especially true with seafood restaurant chains when fresh can sometimes mean flash-frozen at the peak of freshness or literally fresh from the ocean that day.
Much like with the word "natural," a restaurant chain can choose to play loose and free with the word, slapping the fresh descriptor on really anything it wants. Because the freshness of a type of food is hardly guaranteed based on the use of the word, we've done some digging to figure out which seafood-centric chains really do offer the freshest seafood.
While some of these restaurants use frozen seafood they do a refreshingly good job of offering the freshest options available for a particular price point.
Legal Sea Foods
Legal Sea Foods describes itself as "fanatics for freshness.'" And based on its reported sourcing practices, it means it, too. The chain states that the fish served at its restaurants is caught in one of two ways: either by "top of catch" methods, wherein fish are not hauled aboard a boat until shortly before it docks, or by "day boat operators" who go to sea and come back to shore in a single day. You can enjoy the catch at any of the chain's two-dozen locations, most of which are in Boston.
Chart House
Chart House is an upscale-to-casual seafood restaurant that is serious about serving fresh foods. The first hint that Chart House is the real deal is the location of its restaurants. The chain has 24 waterfront restaurants, which is a good sign for a seafood spot. Also because the chain only serves the freshest fish each day, selection will vary based on availability. It's another good sign that the menu changes from day to day. Its restaurants are found in several American cities from coast to coast and up and down the Eastern seaboard.
Truluck's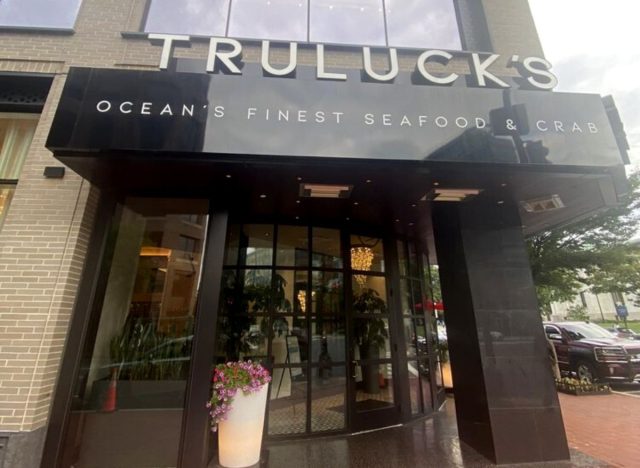 This smaller chain currently has 10 locations—most are in Texas, a few are in Florida, and one is in Washington D.C. If you want the freshest stone crab you can get, visiting one of these locations is a good move—but only between October 15 to May. The chain only offers the crab claws fresh during Florida's stone crab season.
The rest of the year, crab is off the menu, because this place will only serve it up fresh, never frozen within 24 hours of harvesting. That said, you can still get a lot of other great seafood from this little chain, from crab cakes to lobster bisque to sesame-seared tuna to Norwegian salmon.
Bonefish Grill
Not everything you get from Bonefish Grill is actually going to be truly fresh, as in never frozen, but the upscale chain does its best nonetheless. Their fact sheet reads in part: "Bonefish Grill specializes in market-fresh fish from around the world hand-cut in-house every day." While "market fresh" does not rule out fish that was frozen right after it was caught, it does mean you're getting the freshest fish available.
The chain also carries fresh seasonal favorites like Florida stone crabs in the winter, Maryland soft shell crabs in the spring, and rockfish from the West Coast during the summer. And you can find the freshest possible food at any of the chain's 180 locations.
Red Lobster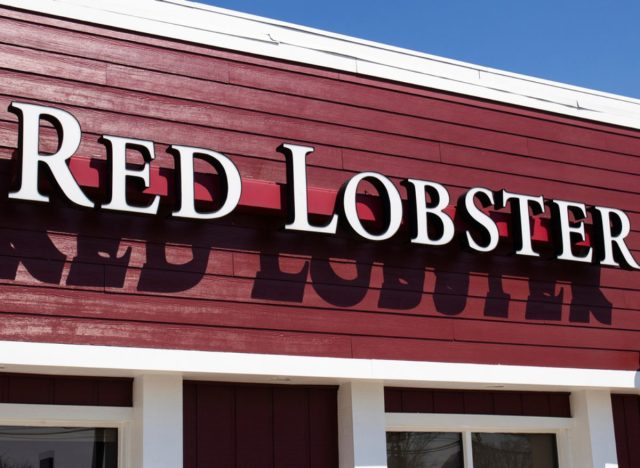 Believe it or not, this casual and affordable chain really does offer relatively fresh seafood at its 660+ locations. Per the chain's FAQ page: "While some seafood can be delivered from the water to our restaurants fresh and never frozen, other seafood is frozen on the fishing boats or immediately at the docks to maintain the best quality and freshness. It is precisely because some of our seafood is flash frozen at the site of the catch that we are able to serve the highest quality seafood all year round." And what's more, the lobsters really are kept alive on-site until they are humanely killed right before cooking. (Oh, and yes, the chain's "Lobsterfest" promotion is on right now.)
Rockfish Seafood & Grill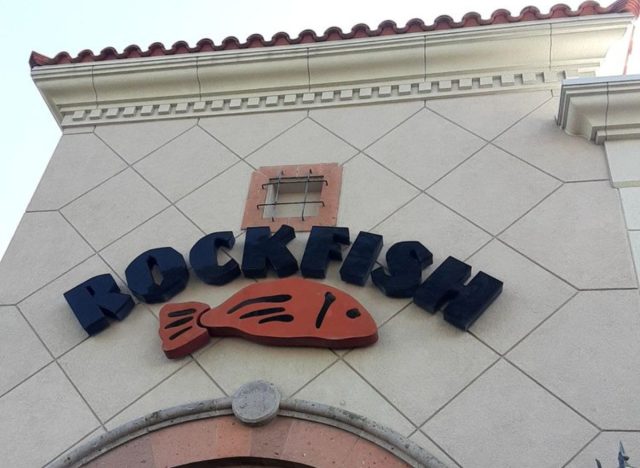 If you're in Texas and you want fresh seafood, you're in luck. Rockfish has been offering "fresh ingredients for over 20 years" per the company site, from seafood to steak and more. Plus, the chain makes almost all of its dishes in-house. In an interview, Rockfish Seafood & Grill CEO Seth Wilkinson emphasized that about 99% of the items are made from scratch and made in-house. The chain sources sushi-grade ahi tuna and seeks out other fish, sustainable seafood.6254a4d1642c605c54bf1cab17d50f1e
Watch the chain's Facebook page for the new fresh items that arrive weekly. Currently, there are nine Rockfish locations, but the chain plans to slowly expand.
Ocean Prime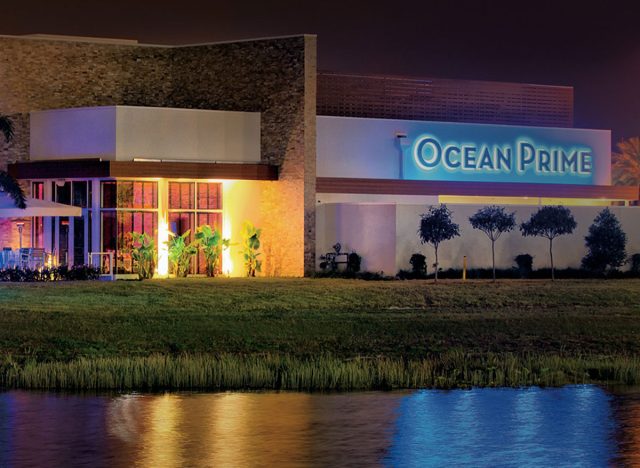 If you want cheap seafood, you will want to avoid one of Ocean Prime's 18 locations. If you want a delightful meal backed by a 30-year commitment to sourcing the best ingredients and a higher price tag, it's the place for you. But you will be getting food backed by the chain's commitment to "taking advantage of foods available from local farmers, featuring items that are locally sourced when possible, and securing products for our menus that reflect both our quality expectations."  The food is a delight, but be ready to pay $45 for a Chilean sea bass fillet. And $70-plus for a steak.
McCormick & Schmick's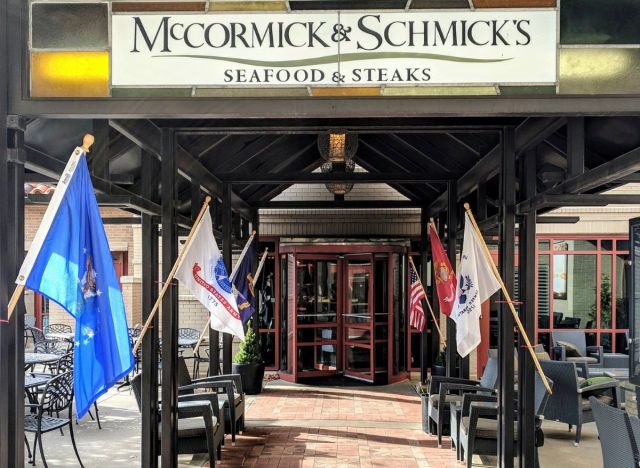 Not only does the 26-location McCormick & Schmick's claim to serve "the world's most sustainable fish," but the chain also offers fish that is "guaranteed fresh." And yet while offering that "freshest seafood," the restaurant still strives to do so "at a value." Just note that "value" is a relative term here: a Lump Crab Cake Sandwich will cost you $23.50, for example, and an Herb Broth Sea Bass entree is yours for $44.
Read the original article on Eat This, Not That!
Steven John
Steven John is a freelancer writer for
Eat This, Not That!
based just outside New York City.
Read more about Steven