Secret Exercise Tricks Kate Middleton Uses to Stay Lean and Fit
Good luck finding a workout or fitness trend that the Duchess of Cambridge hasn't tried.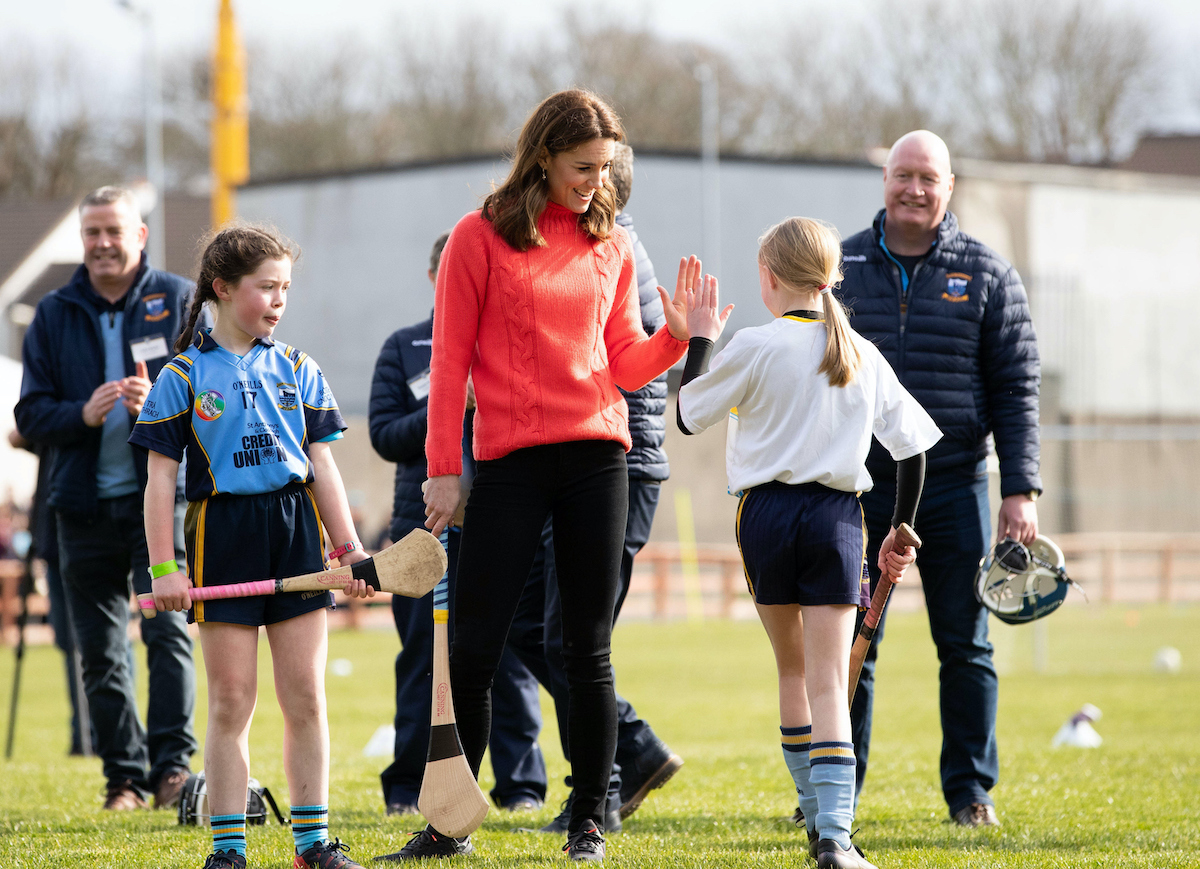 Ever since her marriage to Prince William in 2011, Kate Middleton (aka Catherine, the Duchess of Cambridge) has become a fashion and lifestyle icon to millions of people around the globe. It seems like everyone wants what she has, including her dresses, her shoes, and her signature bouncy blowout.
While there are many aspects of Kate's life that are tough to emulate (she is a member of an incredibly wealthy, powerful family, after all), there's one thing that you can do like a Duchess: exercise. Kate is a known fitness fan—she and William had their first official outing as a couple at a ski resort—and she's never been shy about showing off her love of exercise before adoring fans, whether she's playing Gaelic football, sprinting, or, more recently, flashing her archery skills.
Given what we've gleaned from reports, perhaps her biggest fitness secret of all is that she appears to love doing literally everything. She runs, she swims, she does HIIT, she does yoga, and she appears to understand the benefits of not exercising all by herself. So if there's one major Duchess-approved takeaway, it's that you should never shy away from mixing up your routine for the sake of keeping things fun and fresh.
If you're curious about some of her go-to workouts—which are mercifully accessible for the average person to try—read on, because we've included just a few of them right here. And for more great fitness advice you can use immediately, check out why This 3-Minute Exercise Trick Erases the Terrible Effects of Sitting, Says New Study.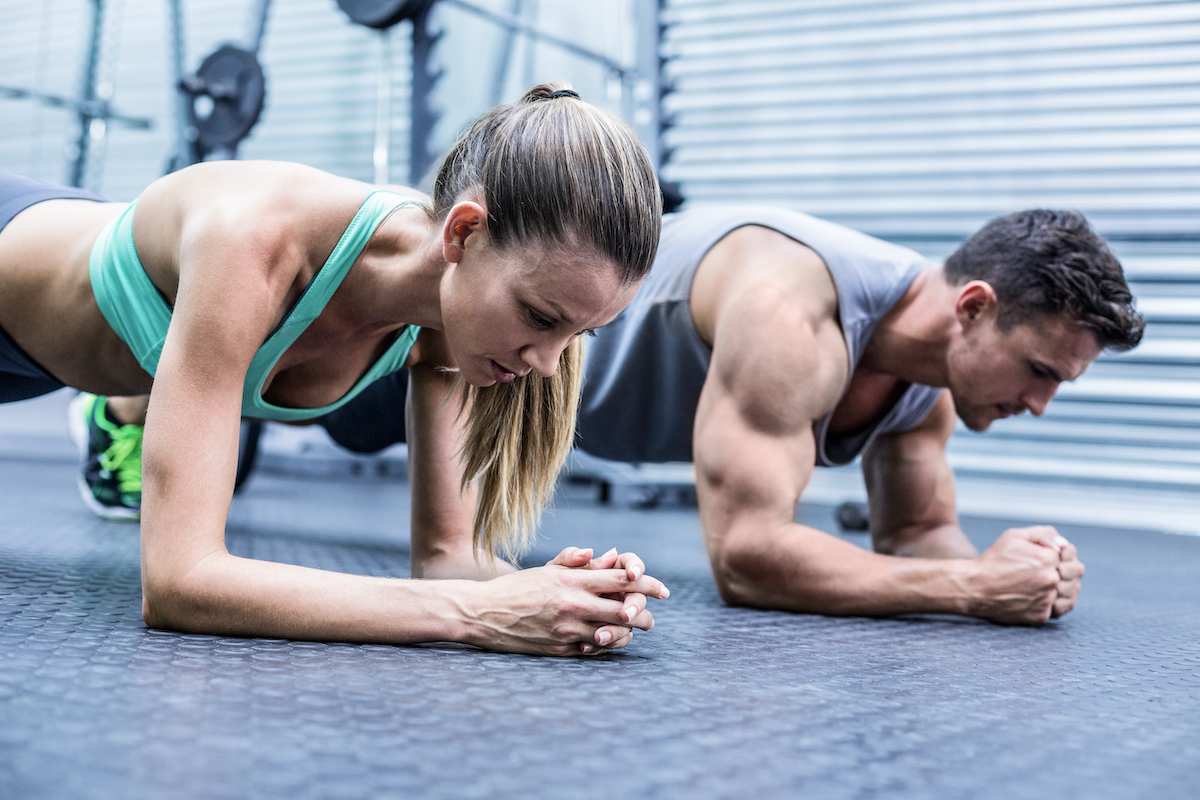 According to the Daily Mail, the Duchess of Cambridge is a huge fan of planks, and for good reason. With proper form, planking strengthens several muscle groups in one move, including your abs, hamstrings, and glutes.
Kate reportedly does three versions of the plank: the classic plank, where you hold yourself in a pushup position; a side plank, where you're balanced on one side holding yourself up with one forearm; and a prone "skydive" plank, where you lie on the floor and slowly raise your chest off the ground. She holds each move for 45 seconds and repeats it up to 10 times. Talk about working up a sweat. And for some stellar exercise tips for sitting less every day, check out The 15-Second Exercise Trick That Can Change Your Life.
Get stretchy-strong with yoga and Pilates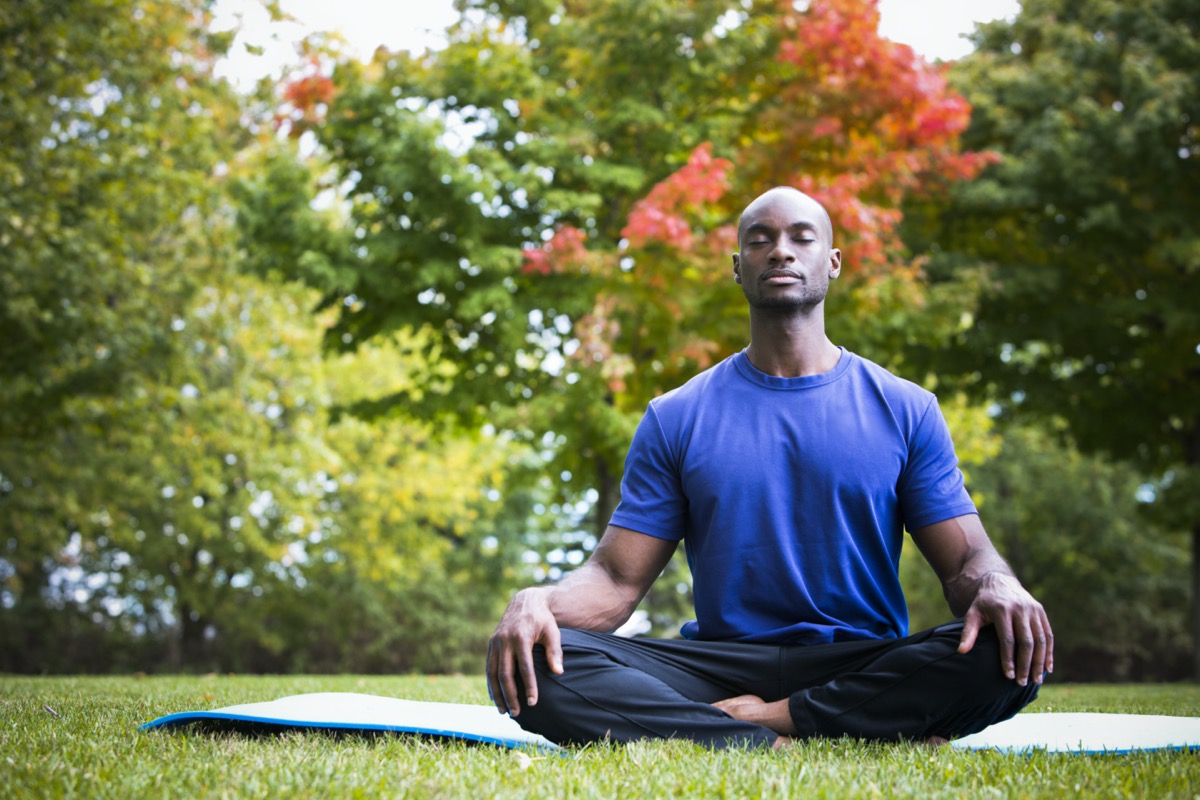 Per the Daily Mail, Kate also swears by yoga to stay flexible. But that's not its only benefit: The Indian modality is proven by thousands of years of anecdotal and research-based evidence to reduce stress, promote mindfulness, and more. The Duchess of Cambridge is also a big fan of Pilates, which she reportedly uses to improve her posture. Pilates, which is inspired by ballet and yoga, can also stretch and strengthen muscles with minimal impact on joints—making it another great flexibility-boosting workout.6254a4d1642c605c54bf1cab17d50f1e
Thankfully, both of these workouts are easy to do at home thanks to a plethora of instructional videos on YouTube. Look for a trainer who is a certified teacher in the modality of your choice for the best results. And for more on the benefits of yoga, see here for the Surprising Exercises That Will Drive Your Weight Loss, Say Experts.
Mix up your cardio for best results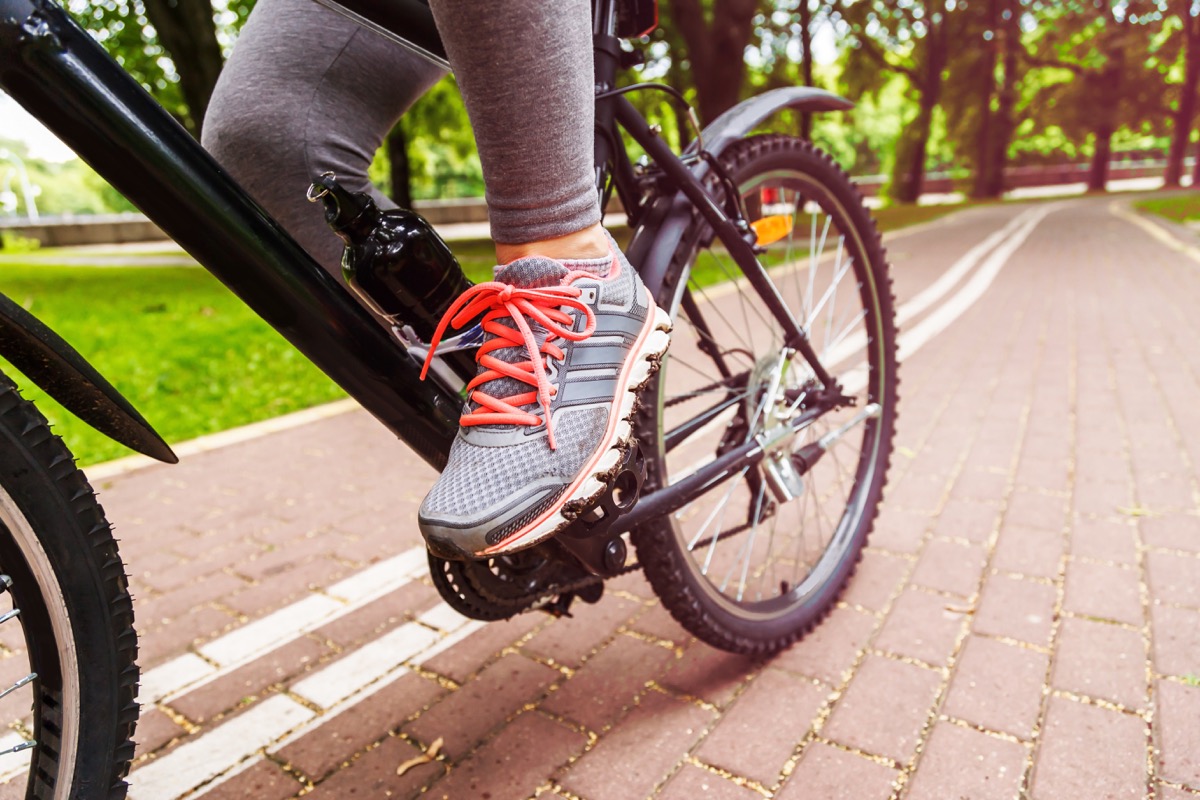 While the Duchess of Cambridge clearly is all about strengthening workouts, she doesn't skimp on her cardio, either. Per the Daily Mail, Kate enjoys cycling, running, and swimming—all fantastic aerobic exercises. Plus, it's a good idea to mix up your workouts to keep things interesting and challenge different muscle groups.
Even if you don't have time for a three-mile run every day, there are still easy ways to get your cardio on at home. Louise Parker, Kate's former trainer, recommends walking, skipping, or dancing to get your heart rate up. "Start small and try to prioritize [fitness] each day," Louise shared with New Idea.
Working out with a partner can increase motivation and consistency, which is good news for meeting fitness goals. Kate has been known to share the gym with her sister, Pippa Middleton. Apparently before a summer trip in 2018, "[Kate and Pippa] worked hard in the gym at Kensington Palace, starting with cardio warm-ups, hip raises, diagonal and reverse lunges, stomach crunches, squats, calf raises, bridges, and push-ups," a source told the Daily Mail. Like her older sister, Pippa enjoys running and swimming as well as tennis. And for more great workouts you should try now, don't miss The Secret Exercise Trick for Flatter Abs After 40.
Jessie Van Amburg
Jessie Van Amburg is a freelance writer and editor who has covered health, nutrition, and lifestyle topics for top media outlets including Women's Health Magazine, TIME.com, and Well+Good.
Read more about Jessie