This 3-Minute Exercise Trick Erases the Terrible Effects of Sitting
Why following this simple exercise formula can reduce your death risk by 30%, says study.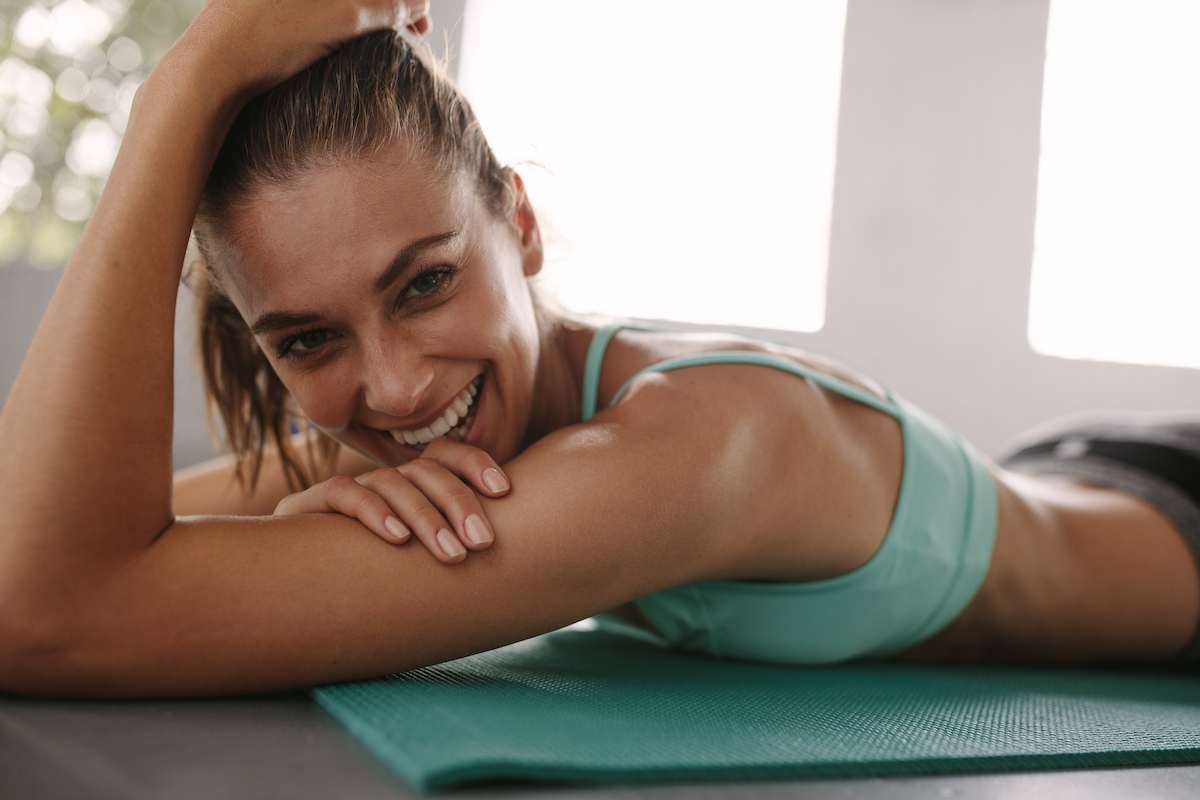 You know that leading a sedentary lifestyle is bad for your body, and you've probably heard health experts offer simple tips for off-setting the grim effects of sitting too much. For instance, according to Edward R. Laskowski, M.D., a sports medicine expert at the Mayo Clinic, simply taking a break from sitting "every 30 minutes" or standing up while chatting on the phone will go a long way when it comes to your overall health. But a brand-new study published in the British Journal of Sports Medicine offers a very specific formula for how you can counteract the harmful effects of sitting and ensure that you're living a long and fruitful life. Read on to learn what it is. And for the #1 best way you should sit, don't miss The Secret Way Sitting Can Extend Your Life, Say Experts.
30 Minutes of Exercise Per Day May Not Be Enough
The four-year study was conducted by an international team of scientists but led by researchers at Glasdow Caledonian University. The research teams dug into six other studies that included data from more than 130,000 adults across three countries, including the United States. The researchers looked at different exercises and other daily activities—from rigorous workouts to sitting on the couch—to measure the impact they have on your risk of early death. The results led the researchers to question the prevailing guideline that 30-minutes of exercise every day is enough for everyone.
"Researchers found the current recommendation of 30 minutes of exercise per day reduced the odds of early death by up to 80% for those who sat for less than seven hours," writes the BBC. "However, it did not reduce mortality risk for individuals who sat for more than 11 to 12 hours per day." And for some stellar exercise tips for sitting less every day, check out The 15-Second Exercise Trick That Can Change Your Life.6254a4d1642c605c54bf1cab17d50f1e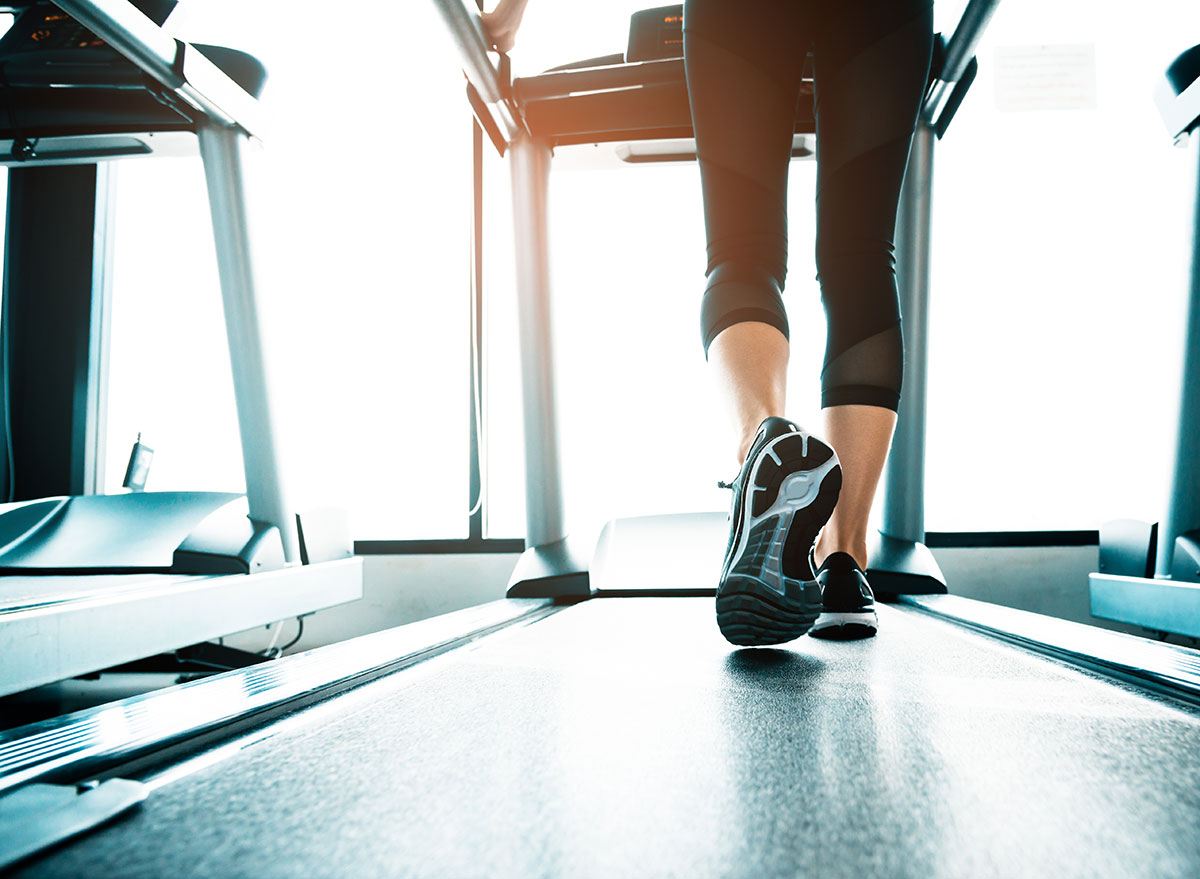 According to the study, if you want to essentially erase the harmful effects of sitting—and lower your odds of dying early by 30%—you need to do exactly 3 minutes of "moderate to vigorous" exercise for every hour of the day you spend sitting. If you can't do more moderate to vigorous exercises, "12 minutes of light physical activity" for every hour sitting will work. For some great fitness tips, don't miss these Secret Tricks for Walking Better Starting Now, Say Experts.
What About the Other Hours?
"The leftover hours should be spent generally moving around as much as you can and getting a good night's sleep," Sebastien Chastin, Professor of Health and Behavior Dynamics at Glasdow Caledonian University, told the BBC. "This new cocktail, or simple formula, really boosts your health protection."
It's important to use this calculation, he says, because the current government guidelines could fall short for you, depending on how much you actually sit. "Thirty minutes of physical activity per day or 150 minutes a week is what is recommended, but you still have the potential to undo all that good work if you sit too long," he warns.
It's the Least You Can Do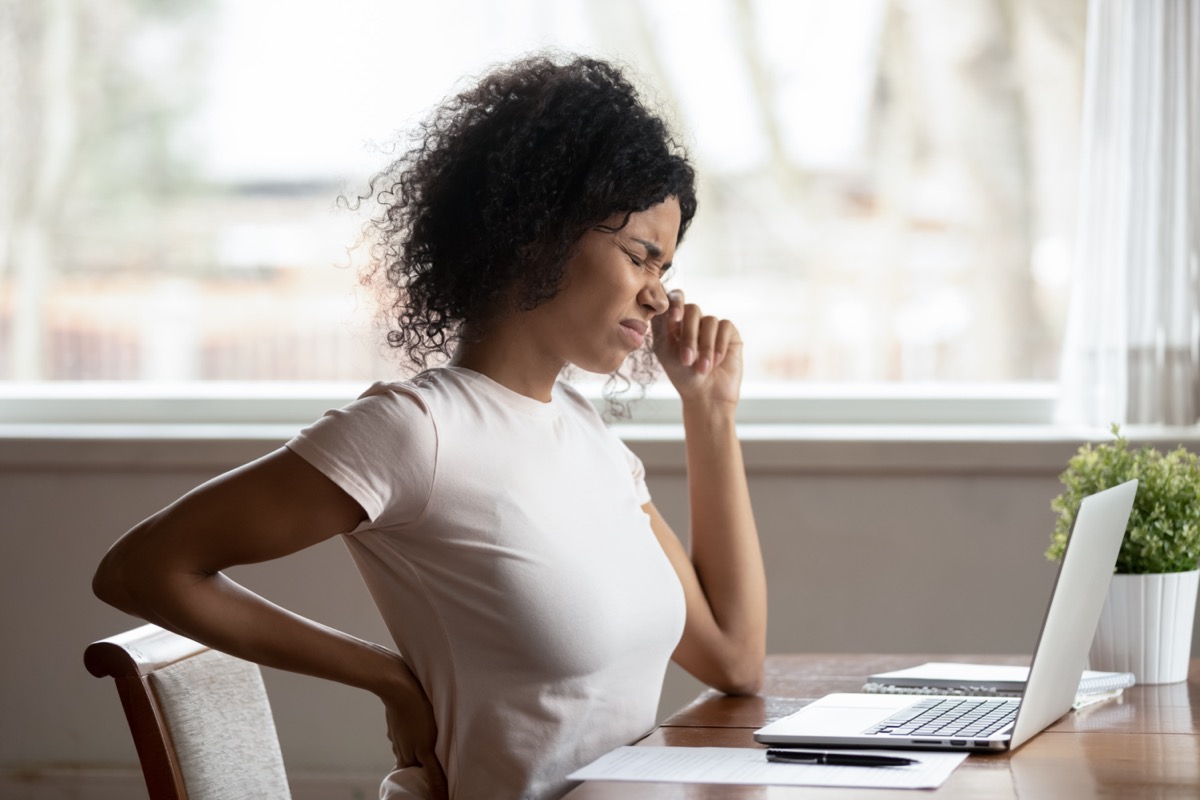 If reducing your risk of early death isn't enough to get you up and moving, know that sitting too much is linked to weight gain, back and shoulder pain, depression, terrible sleep, fertility issues, and diabetes risk. What's more, according to a study conducted by researchers at the University of Illinois at Urbana-Champaign and published in the International Journal of Obesity, there's yet another side effect to sitting for long periods that you should be aware of: You'll be hurting your attention span and making yourself much more vulnerable to distraction. So stand up, and get moving! And for more reasons to be more active every day, see here for What Happens to Your Body When You Walk More, Says Science.
William Mayle
William Mayle is a UK-based writer who specializes in science, health, fitness, and other lifestyle topics.
Read more about William